Many people know me as a vintage collector of rocking horses, but every year, before the winter celebrations, I try to make inspirational publications not only about the horses (although they always match the Christmas atmosphere), but dedicate an article to the symbol of the year.
So, meet the wonderful pigs!
Let's start with rocking pigs (of course,  they are not horses, but, nevertheless, they are just adorable :))
They are more modern and decorative factory-made pigs.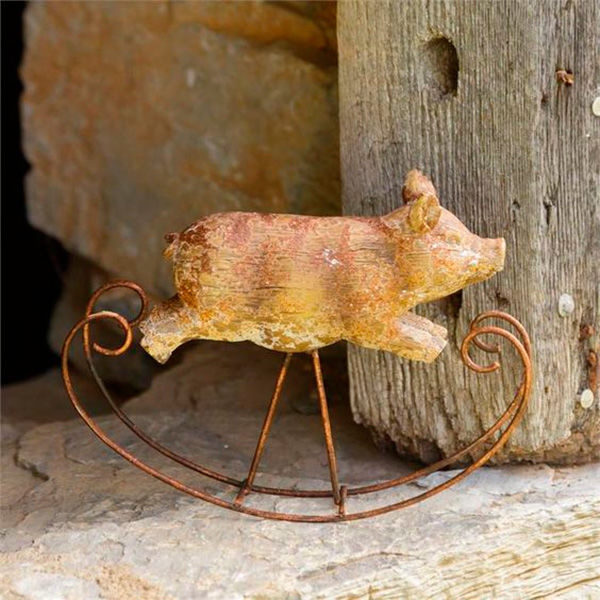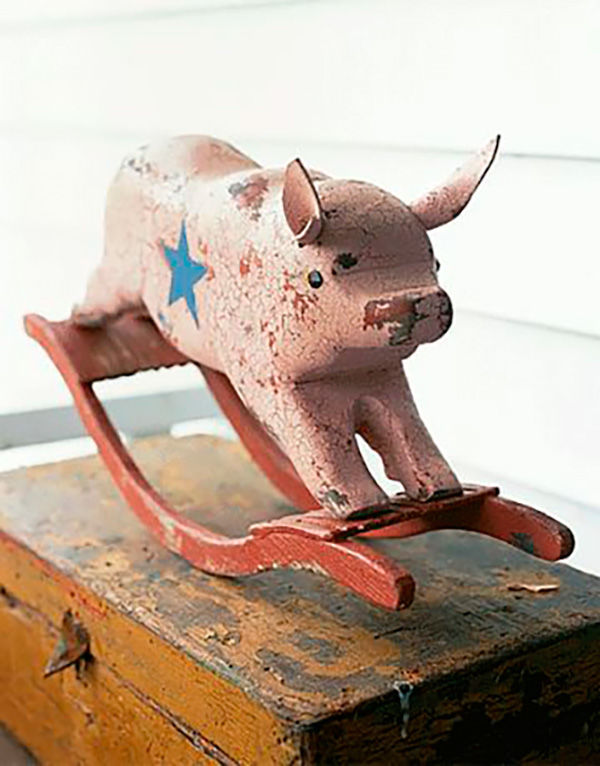 I especially like the pig with a star (author — William H. Roy).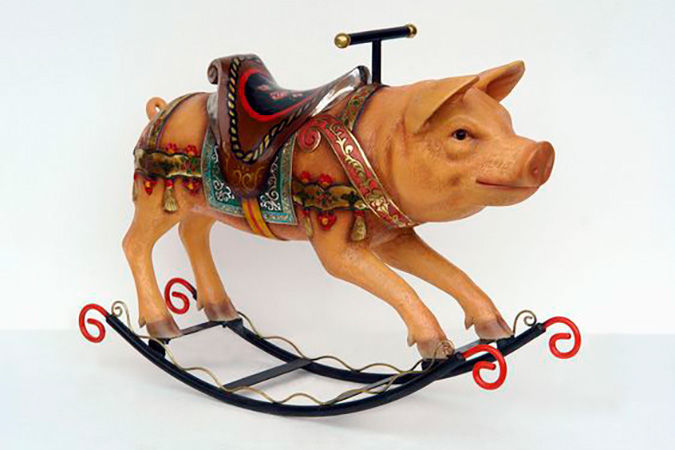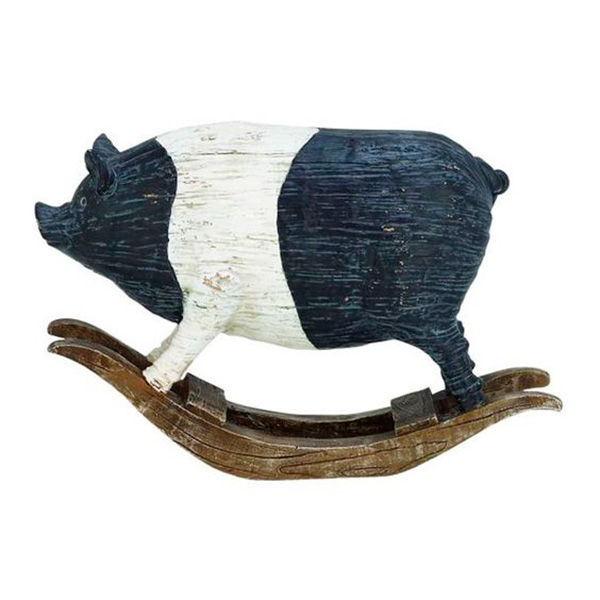 And here are pigs on wheels. The modern author's works. I particularly like the cute vivid miniature pigs by Amanda E. Skinner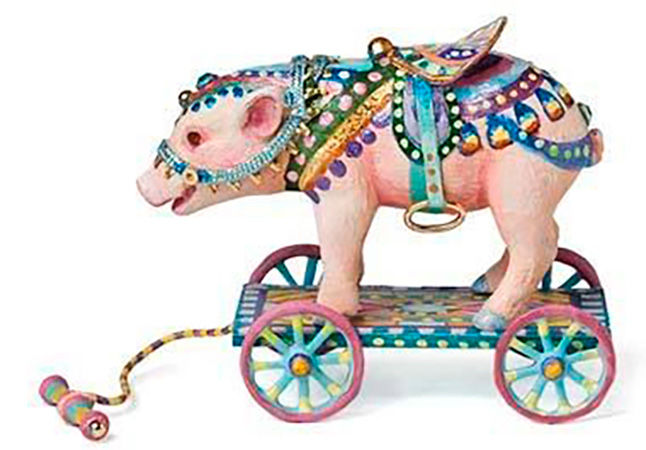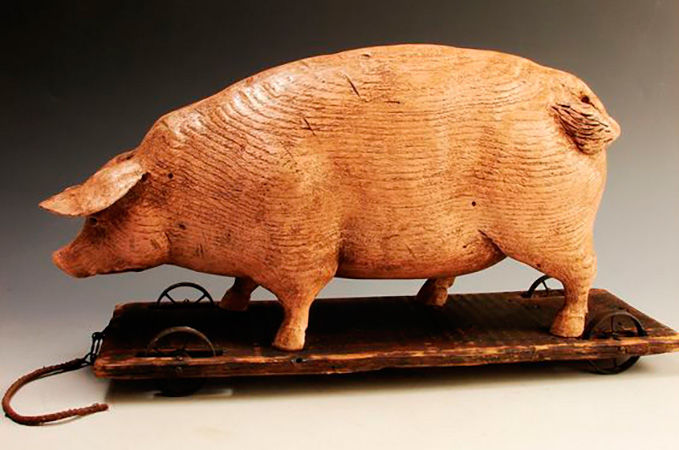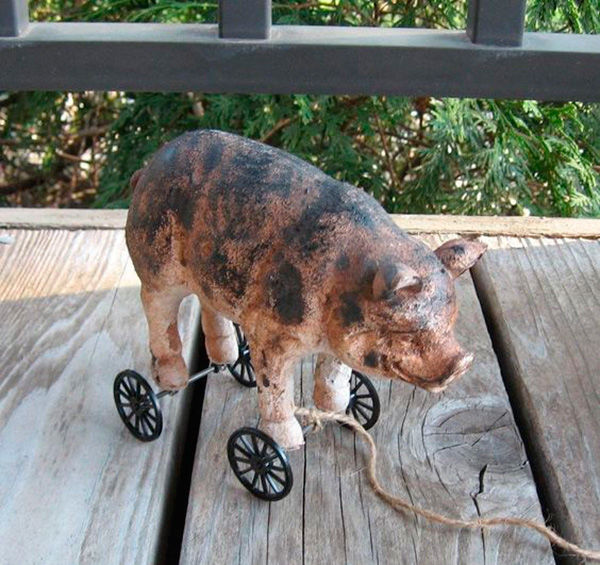 Here are vintage toys: windup French automatons, stuffed pigs by the Steiff company and a whole orchestra of piglets by the company SCHUCO.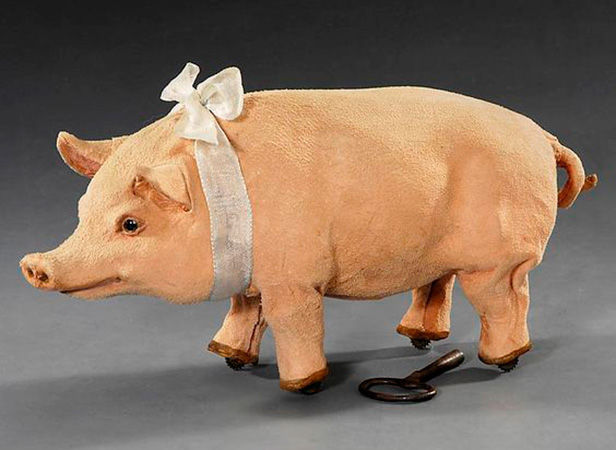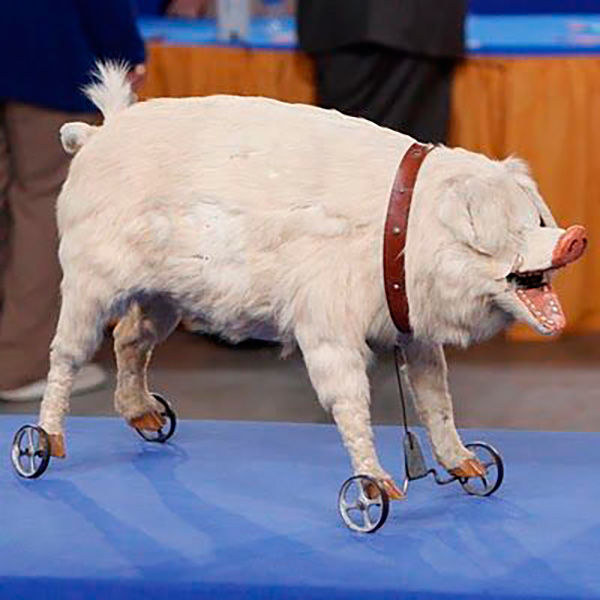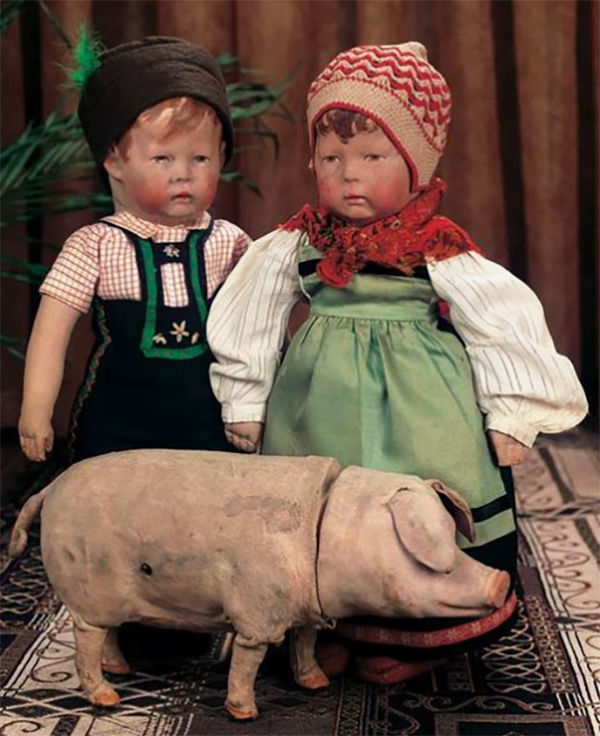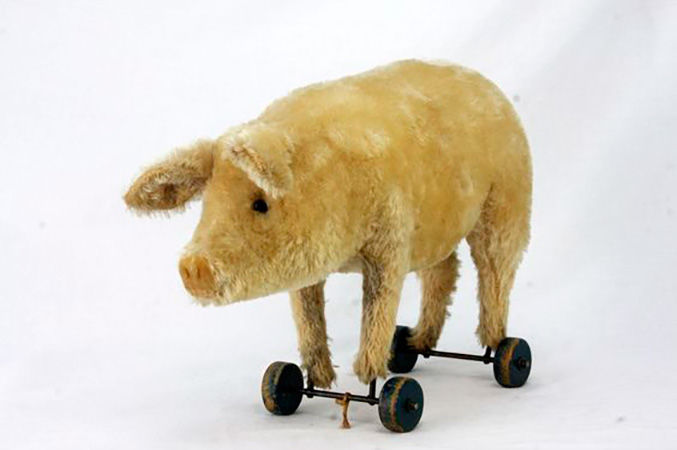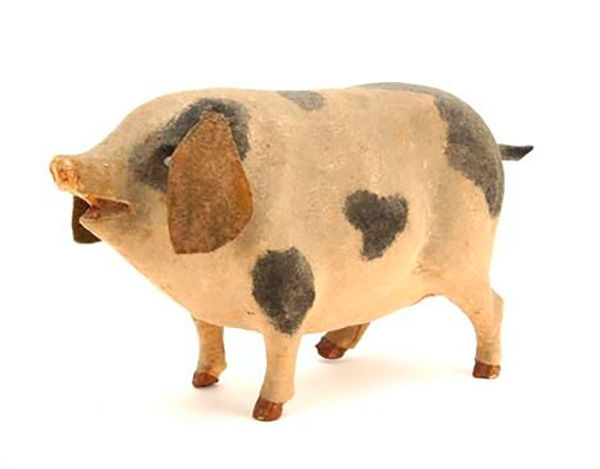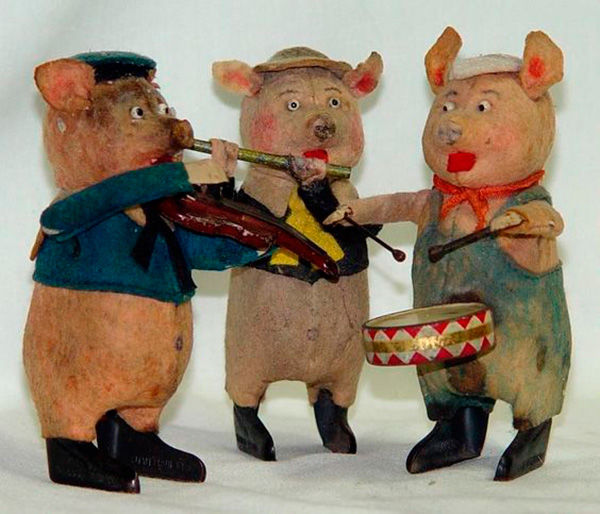 And here are not just toys, but old bonbonnieres or just sweets boxes. Wonderful photos of pigs in the company of antique dolls from the Theriault's auction catalogue.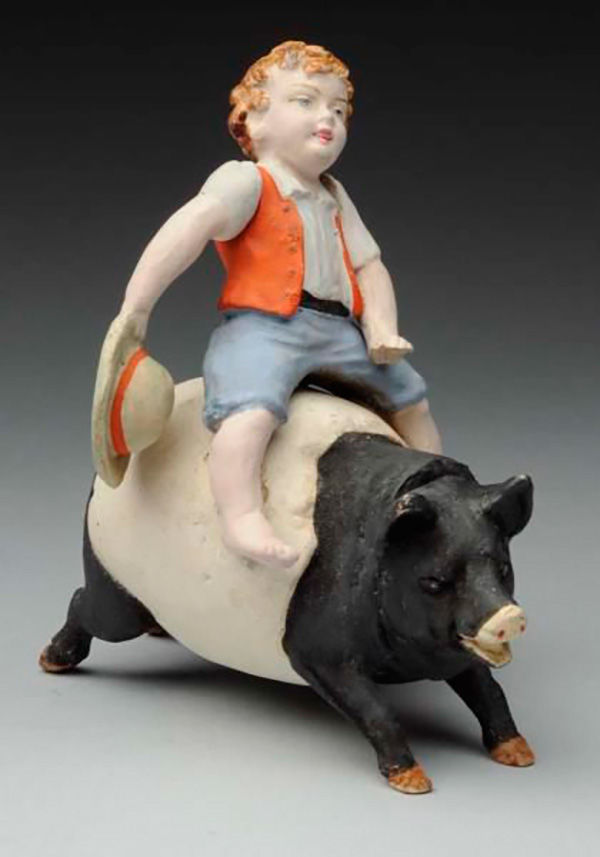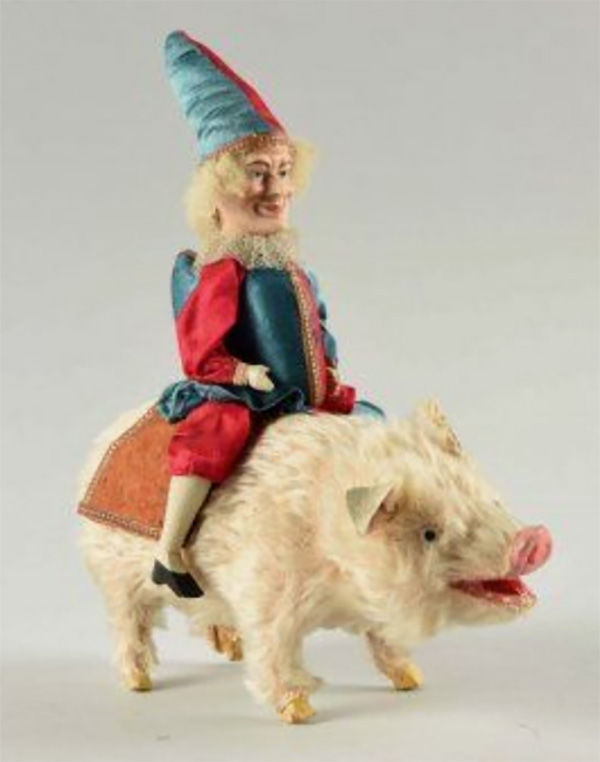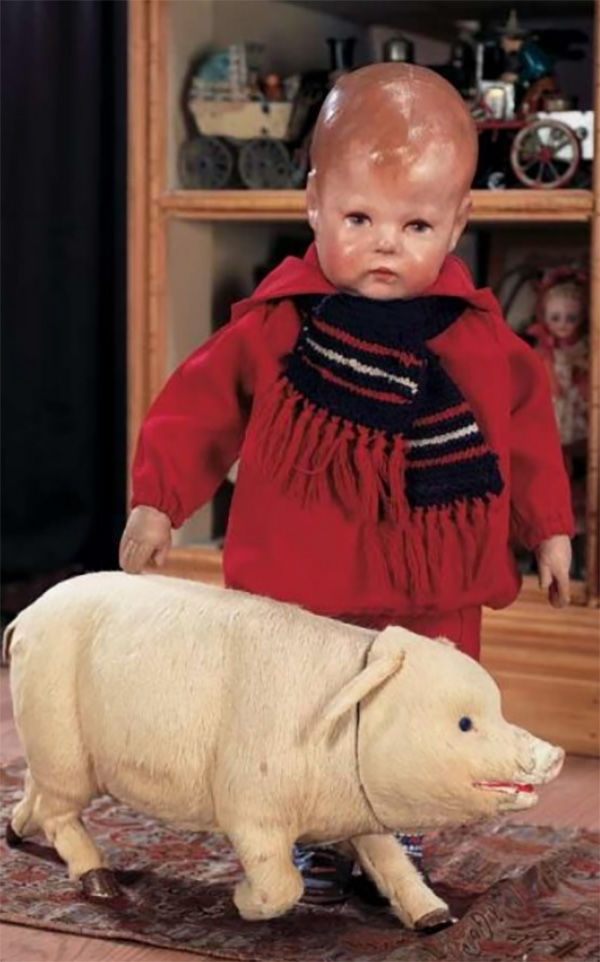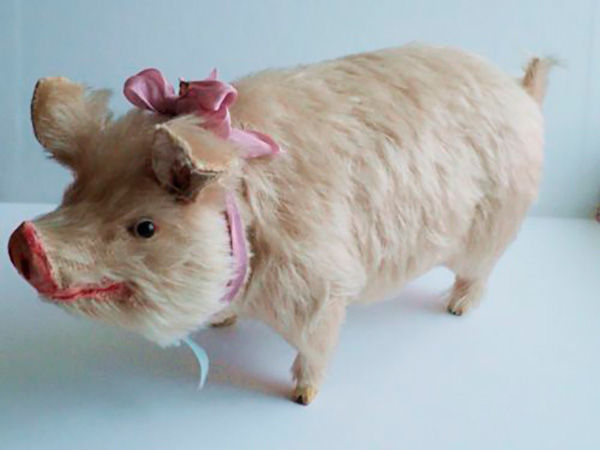 I would like to end this post with carousel pigs.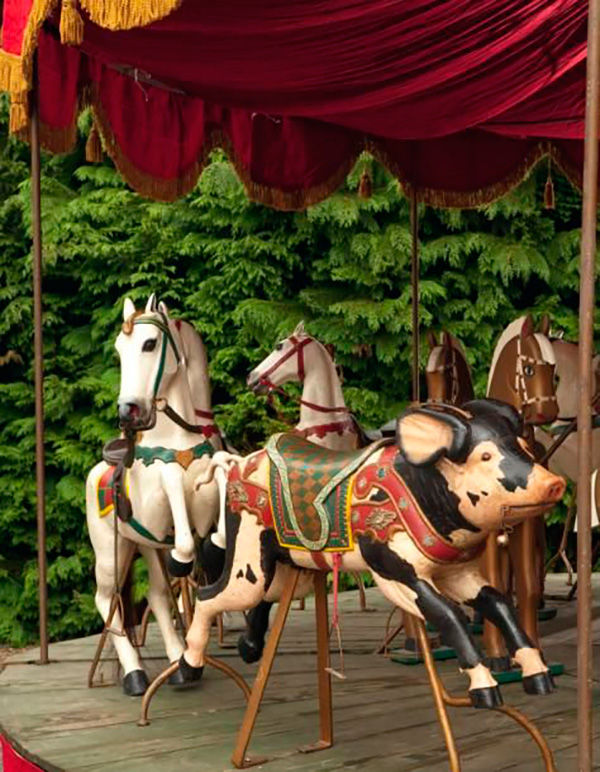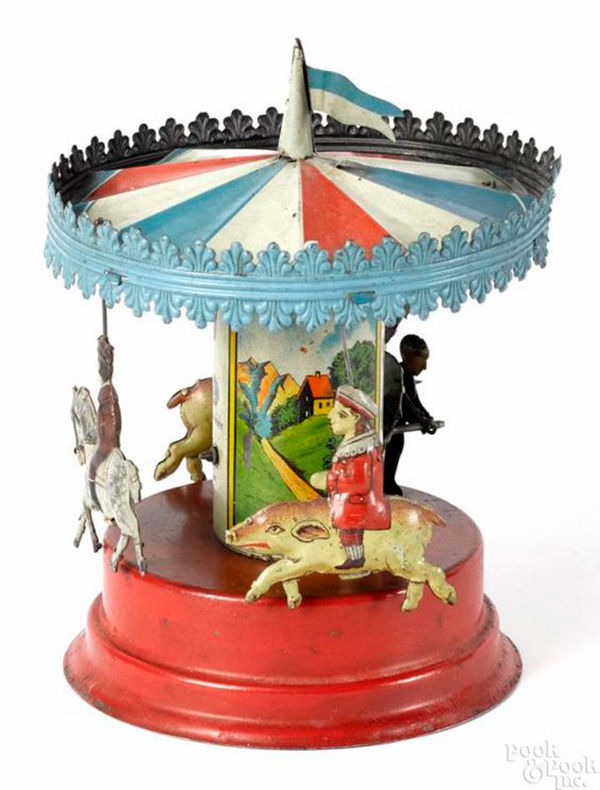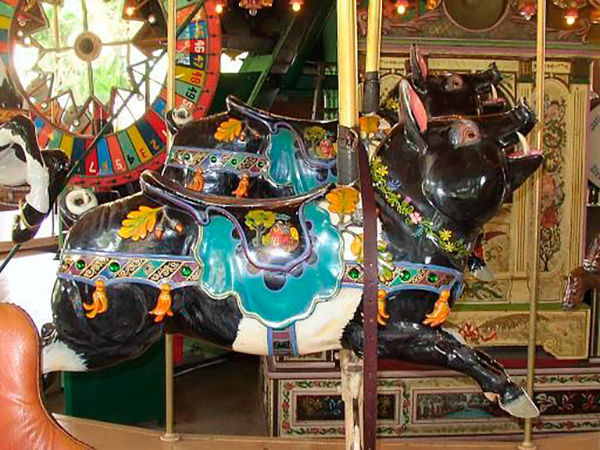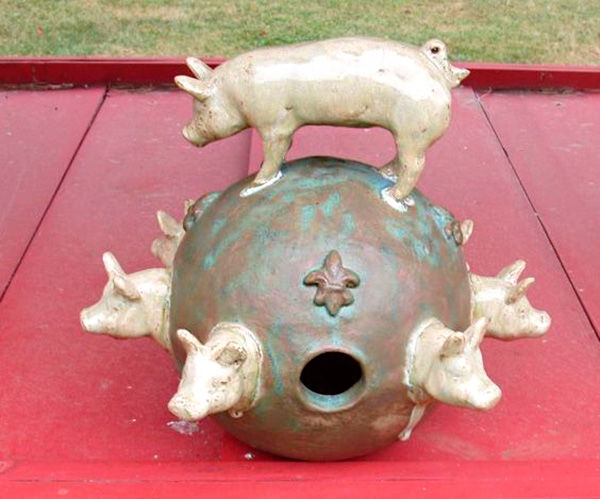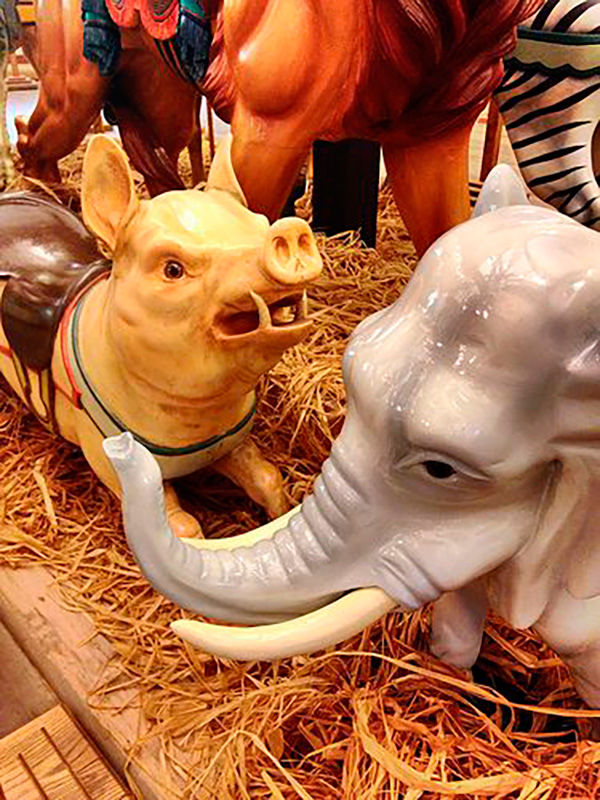 The black-and-white photographs of the Luna Park, Paris, 1910.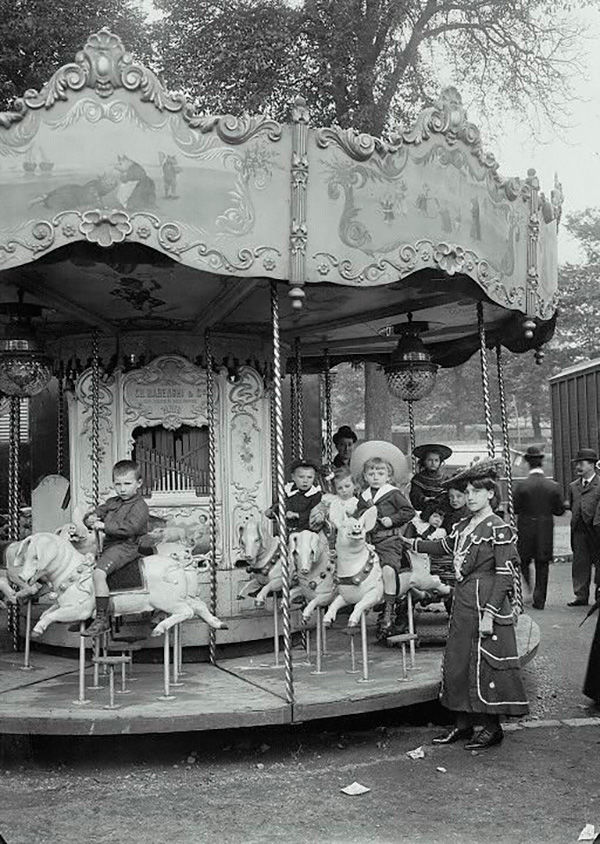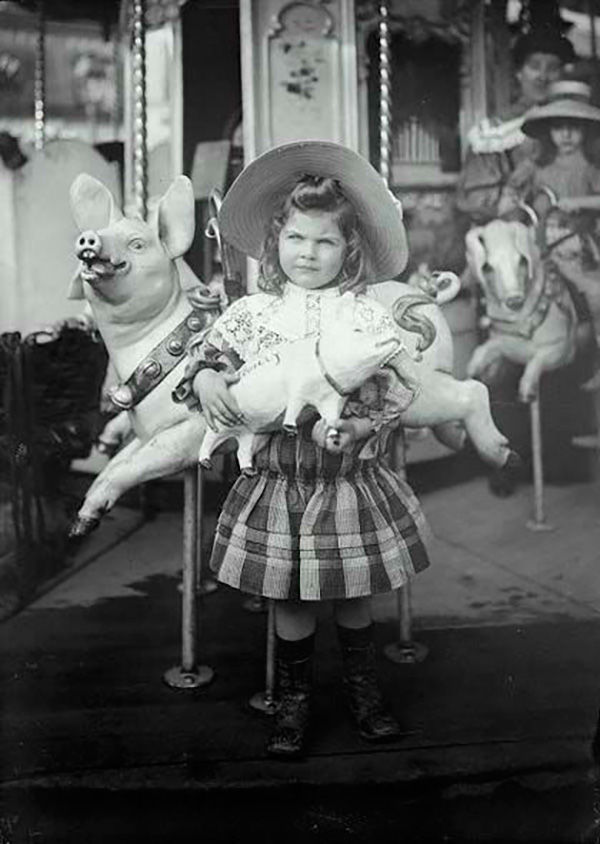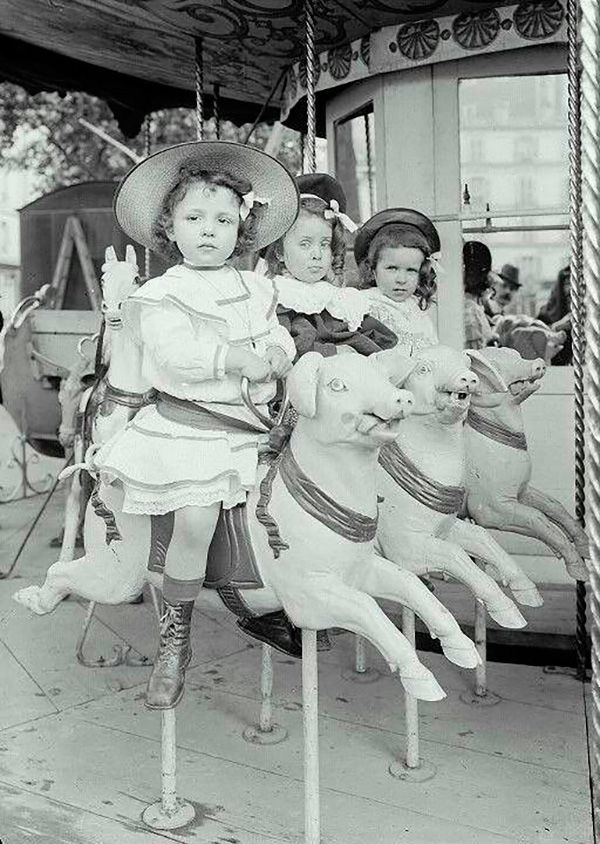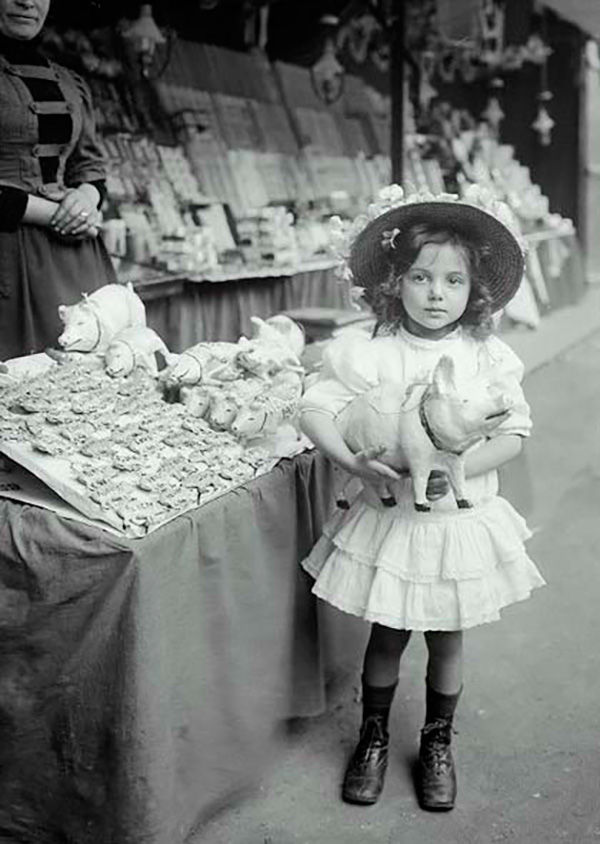 I found a whole series of such photos on the Internet at humus. Interestingly, the pigs were there on almost every photo. Why were pigs so popular in the Paris amusement park in 1910? Is it due to the fact that 1911 was the year of the pig? I don't know, but probably there is some connection there.
Hope you liked the article :) Happy upcoming New Year!