Through the West to the East, or the Velvet Way in Search of Boho
In this article, in addition to the traditionally large number of photos, there will be a few words of reflection on a popular topic. Sometimes it seems that "boho/not boho" is broadcast as a subliminal stimuli, influencing the subconscious of the masses which are not very interested in fashion and style. And on Livemaster, among creative and curious people, this theme is present visibly or invisibly in almost every discussion where clothing is seen as a way of self-expression. Spears brake in disputes with varying degrees of intensity, but almost nobody is indifferent. So in this sense this publication is not original — this is the 1001st variant on a given topic, but hopefully the images will not be so boring. So...
There is no sense in citing definitions of "boho" from different reference books — everybody knows them, but nevertheless it is difficult to arrive to a consensus about each specific collection, or even piece of clothing. Earlier I joined the majority on the web and unintentionally named boho the clothes that is, in essence, a creative option for casual (in my opinion).
So where is the line between boho and casual/ethnic/grunge...? In my opinion, in the first place — "in the head". So in this article I want to show you exactly what is in my head responds to the word "boho" and I am ready to accept the "sneakers" and "tomatoes" in my address. In fact, the whole idea is for the sake of dialogue, but it all started with a search of "something interesting" of velvet... I found it, but it didn't help, those photos are almost at the end of this article.
And a few words of amateurish but philosophic reasoning, not claiming to be truth, but they reflect my opinion ... This is rather an invitation to discussion.
The items presented in my previous article are clothing for women who already have so much inner freedom that they do not need "to specify, prove and explain", they just get pleasure from their lives in this world. But the collection presented in this article is a desire to attain this desired freedom, using demonstrative refusal of ordinariness, dress code, pressure of society... There is a lot of other reasons.
So where did it all start? That's right — from velvet... And has come to philosophy. But now let us return to velvet — luxury, soft, warm, relaxing... And I'll start with the velvet clothing by Johnny Was.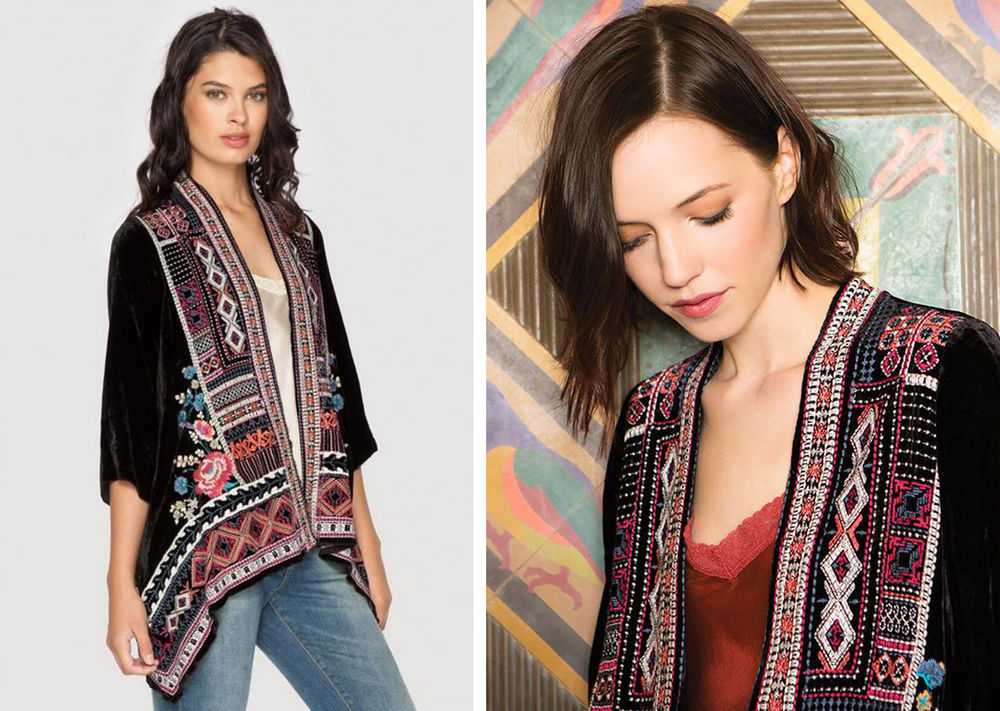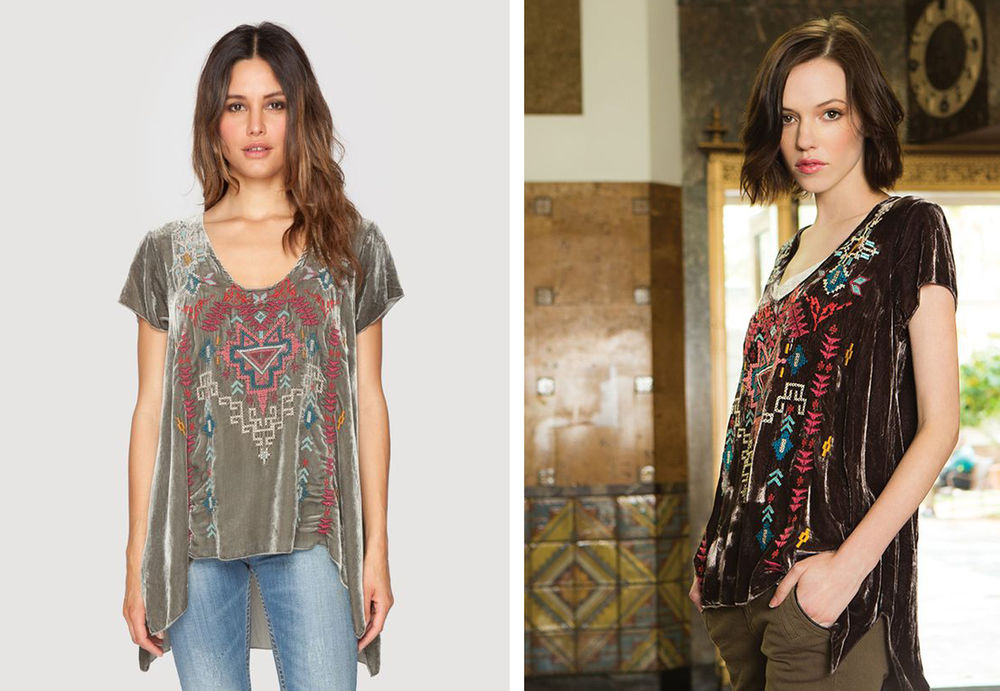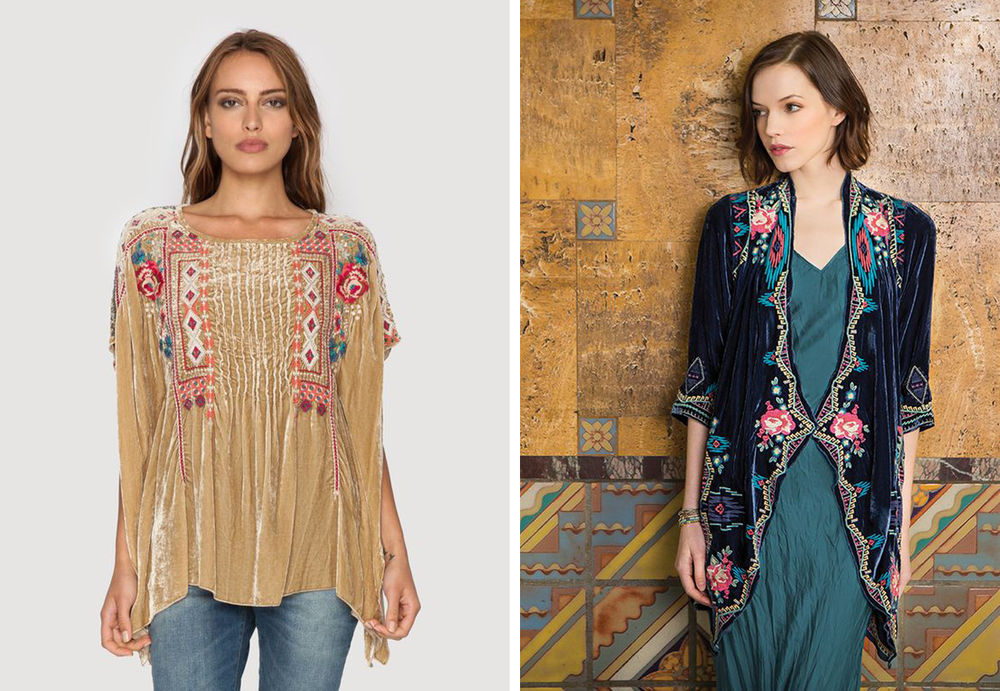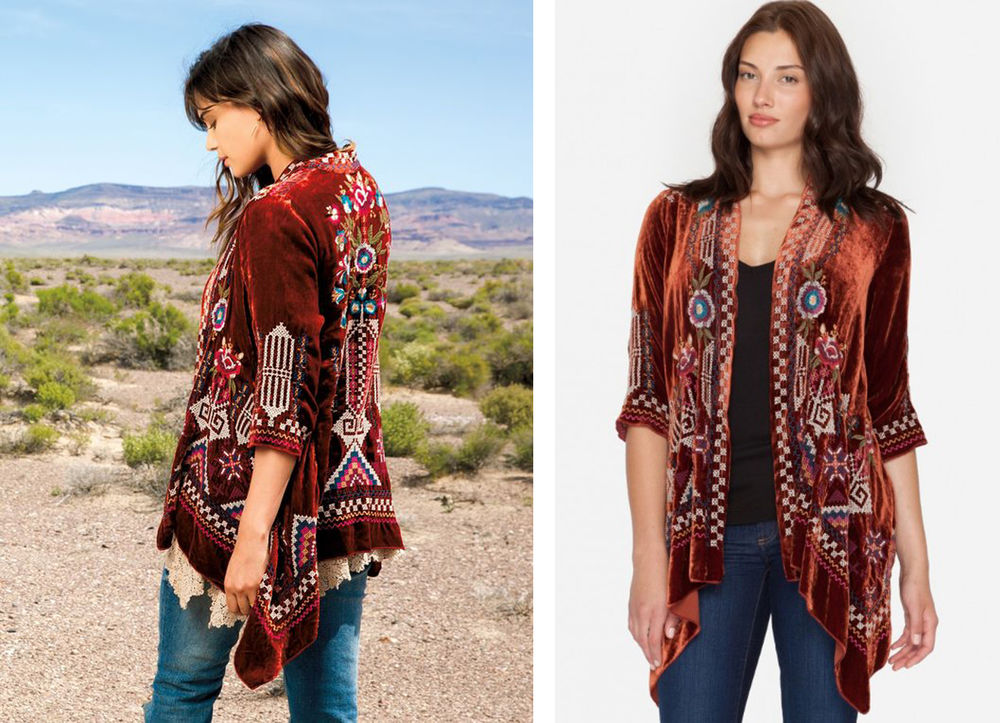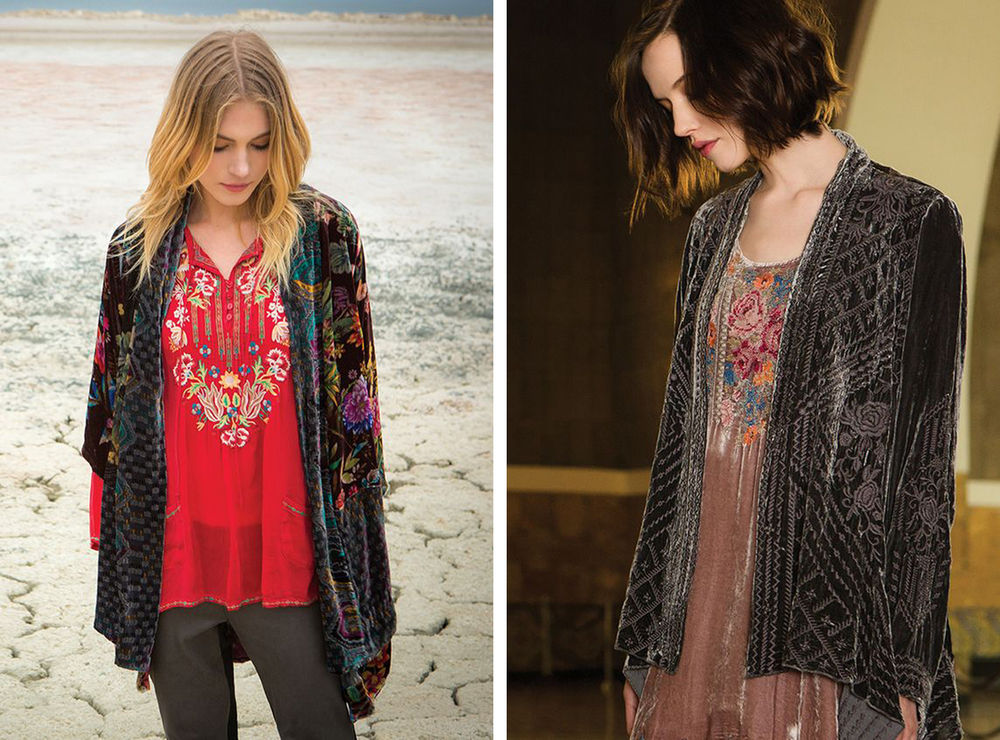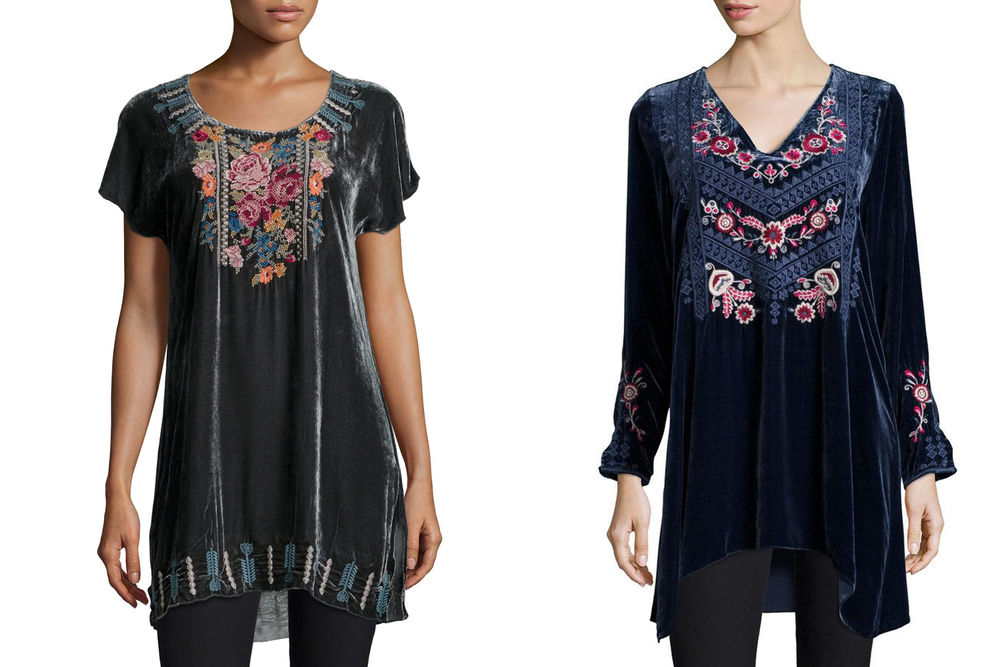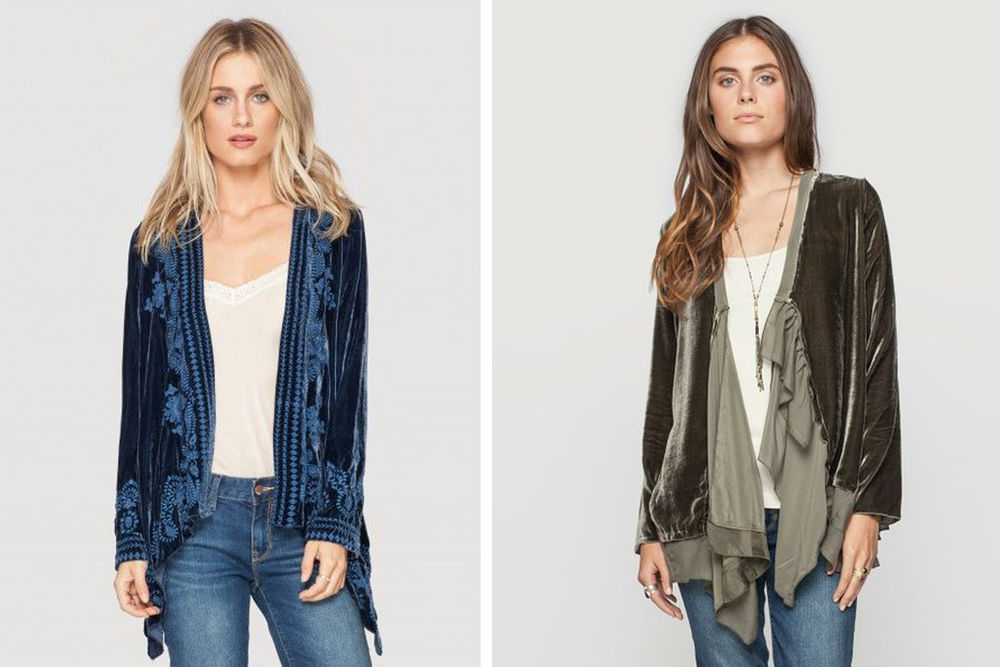 This brand has velvet items and also many embroidered or bright clothes. I especially like blouses and tunics, which can even be worn with jeans to make a set, vaguely approaching boho. It's so easy, you put on jeans in the morning and a loose embroidered top will immediately pull you out of the ordinariness and plunge into the world of dreams.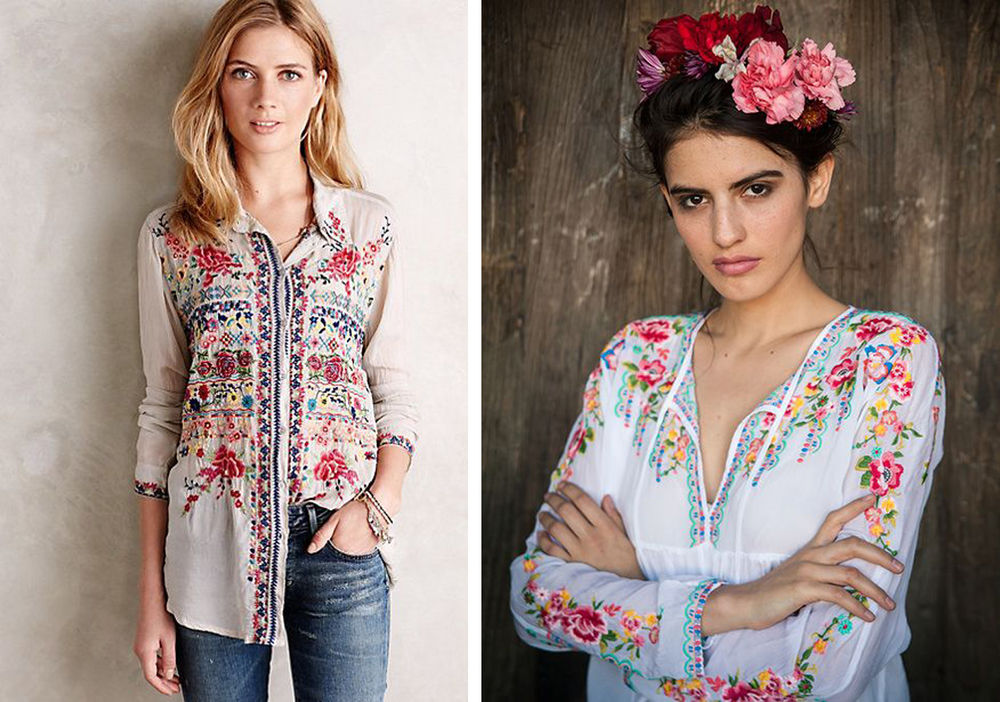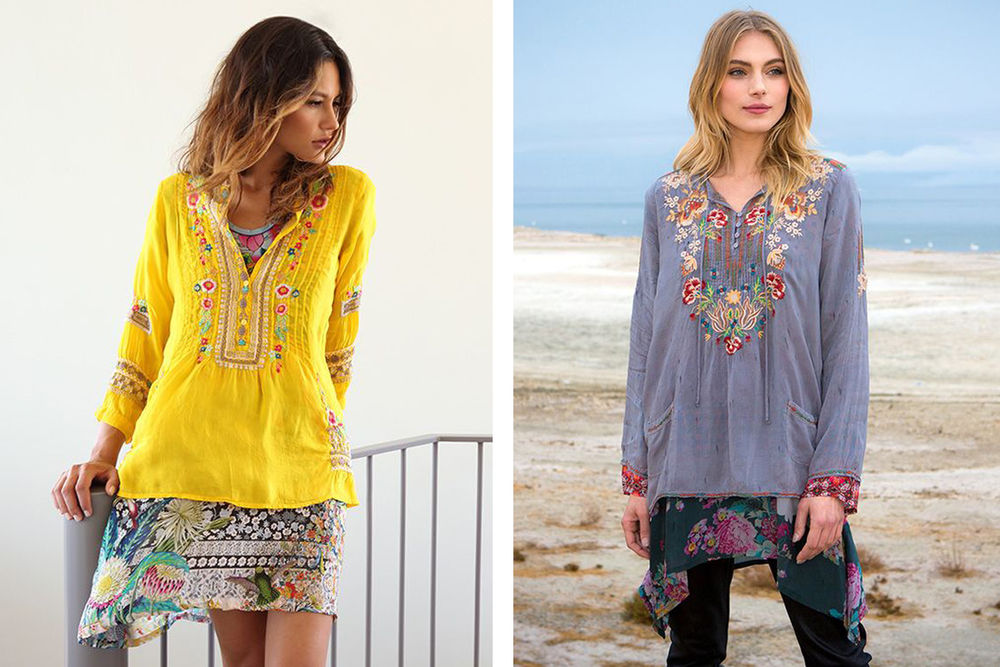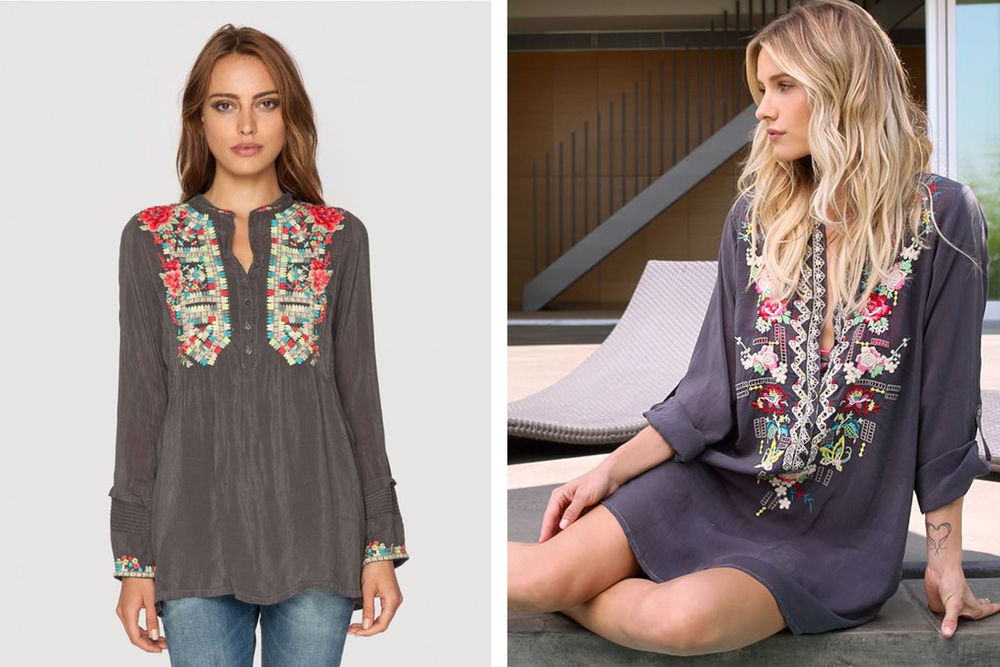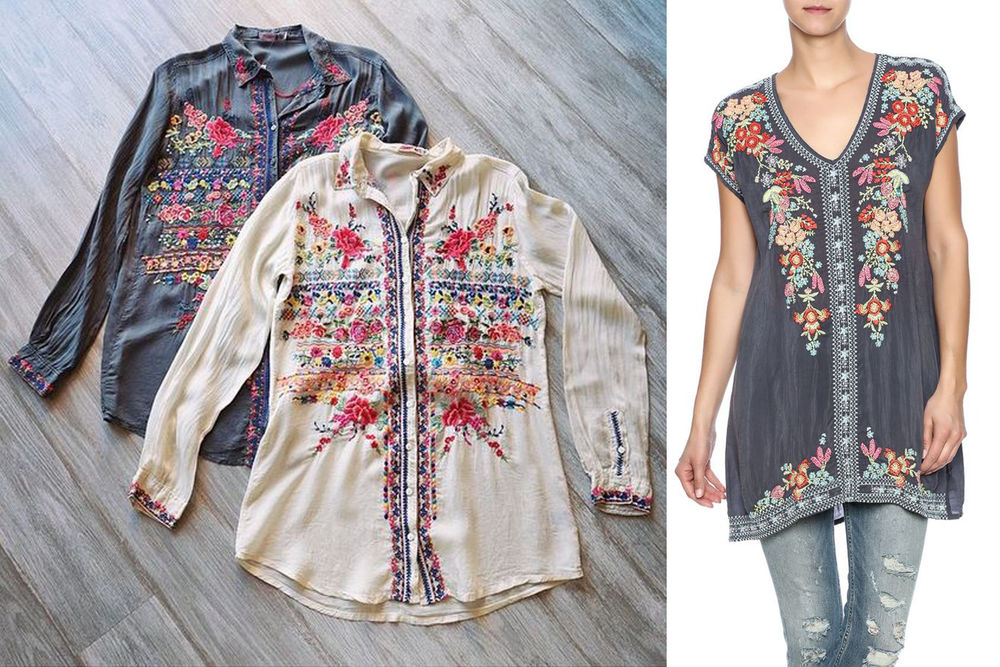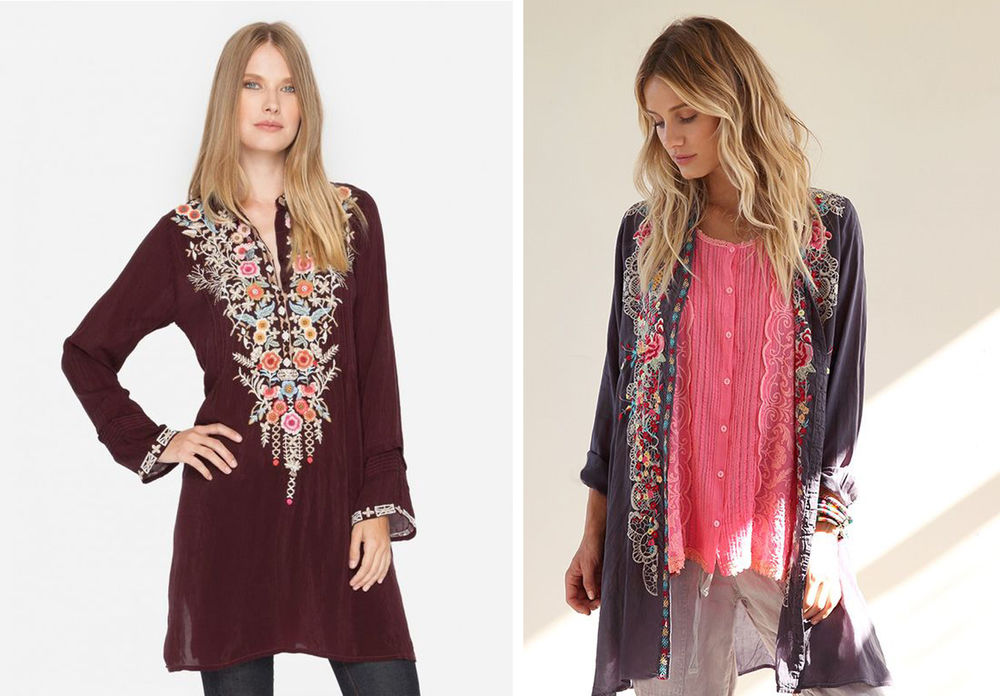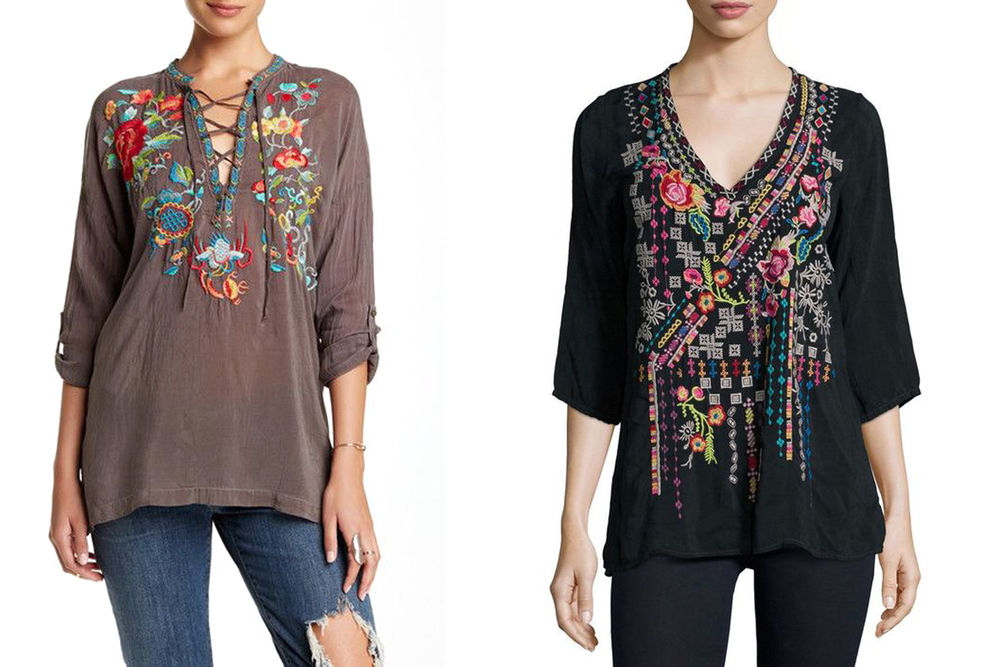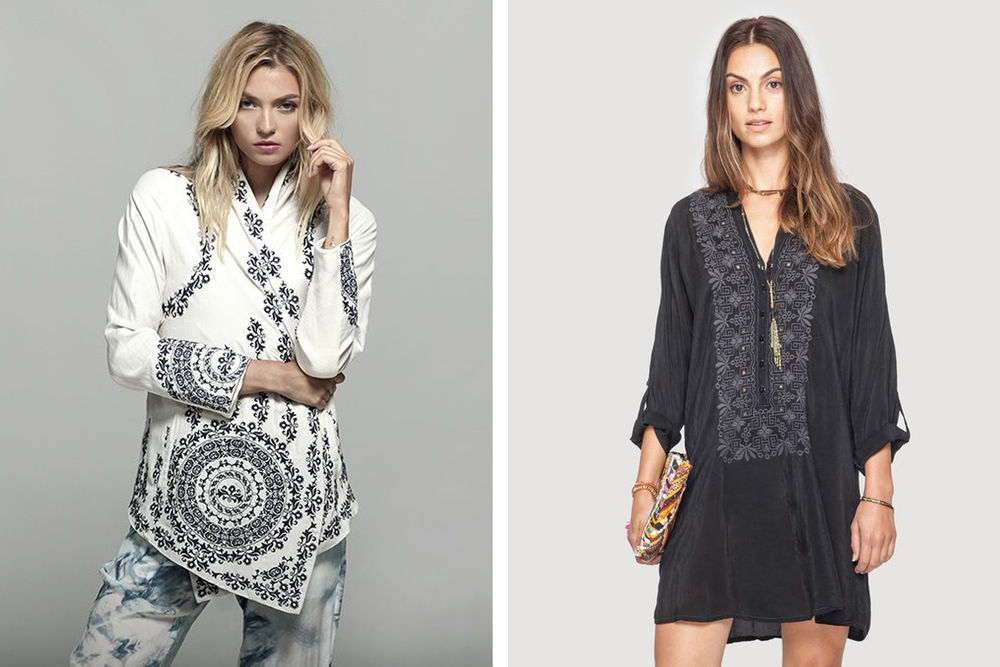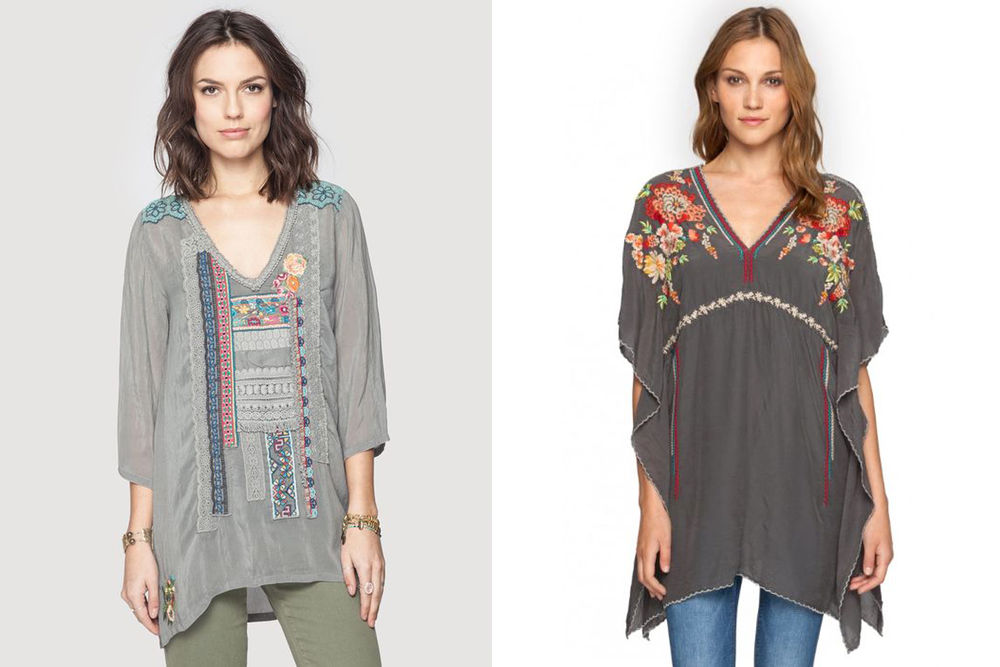 Summer, oh, summer... There are so many summer pieces of clothes, and I have no time to wear them: only three days a year and not every year(c). But there's something for a cooler weather.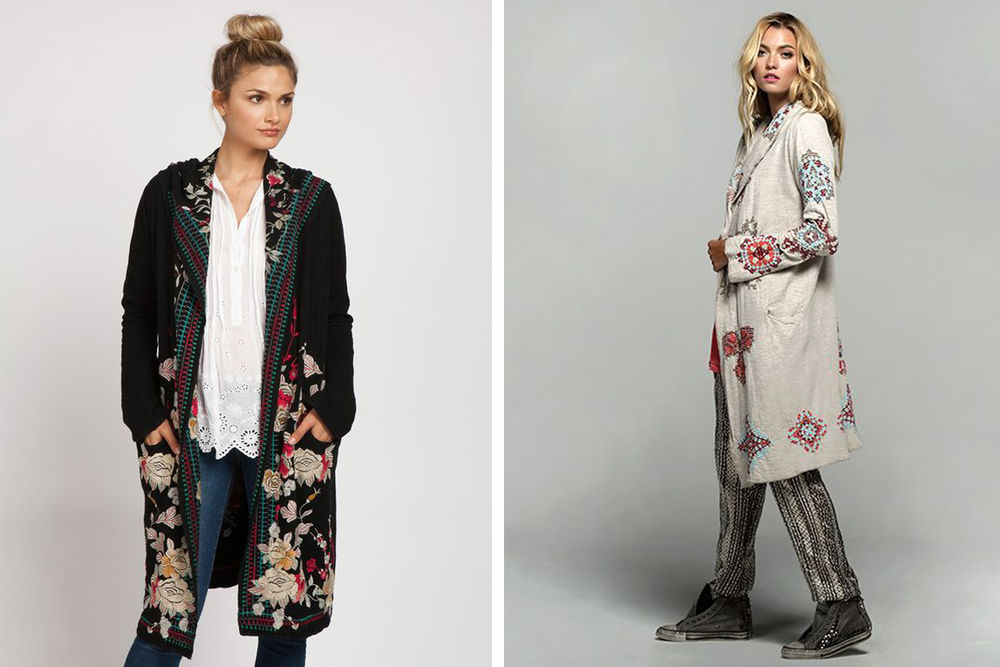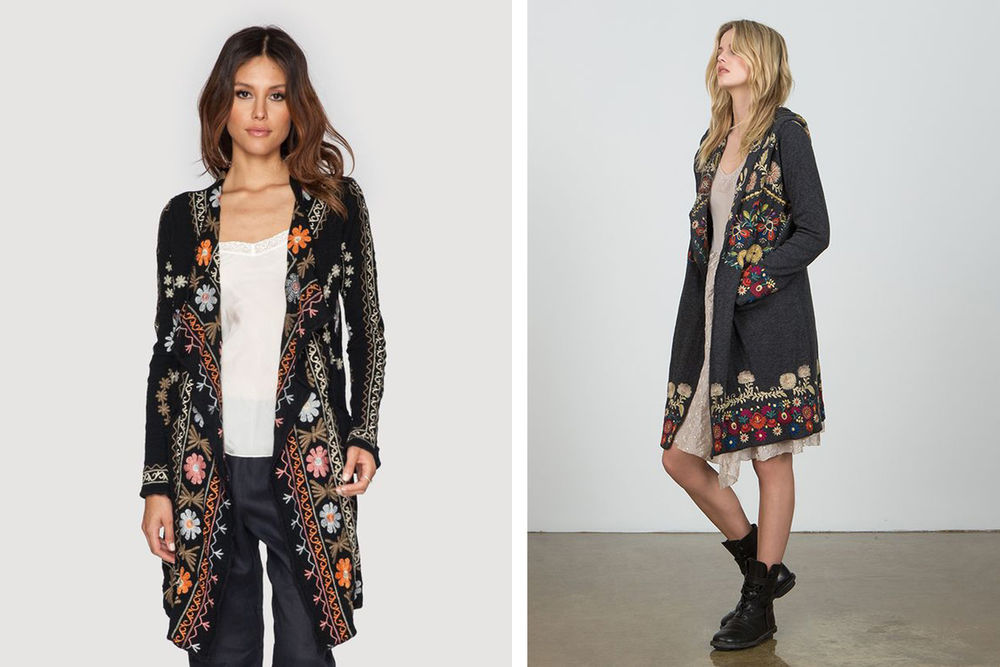 In my opinion, such items can be embedded in the everyday wardrobe and thus you can make the first step towards a relaxed freedom. Jeans with embroidered shirts led me to the idea to show several items in the style of "Wild West", which could be completely adapted to the Russian expanses.
I think, the Double D Ranch brand is very interesting. And, of course, velvet. This is not for lavish ceremonies or exquisite parties, but for my own pleasure.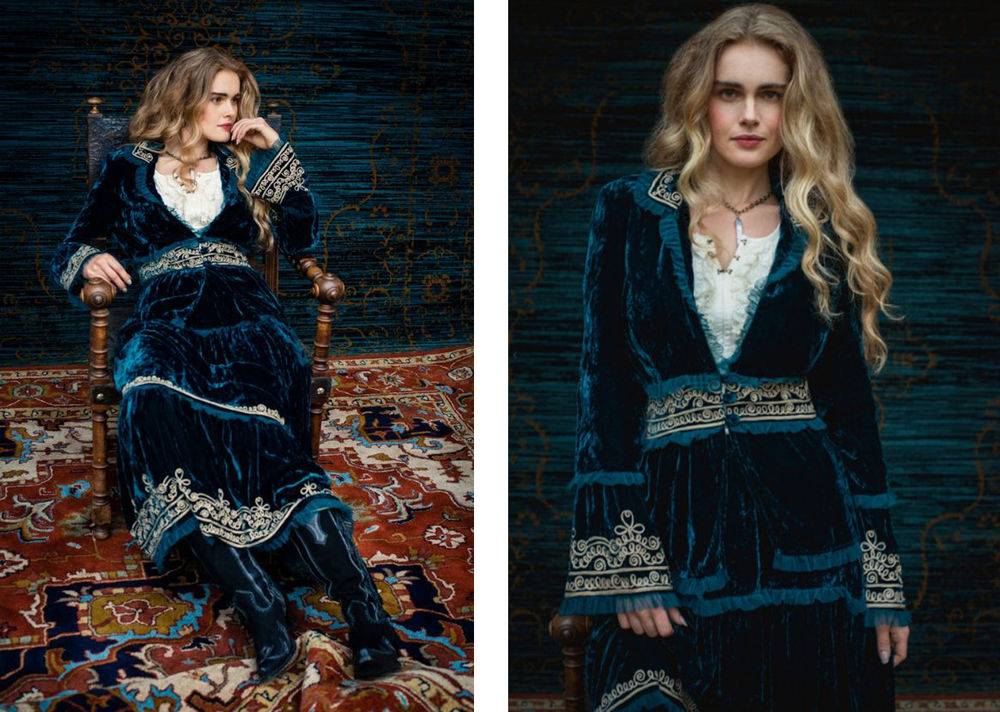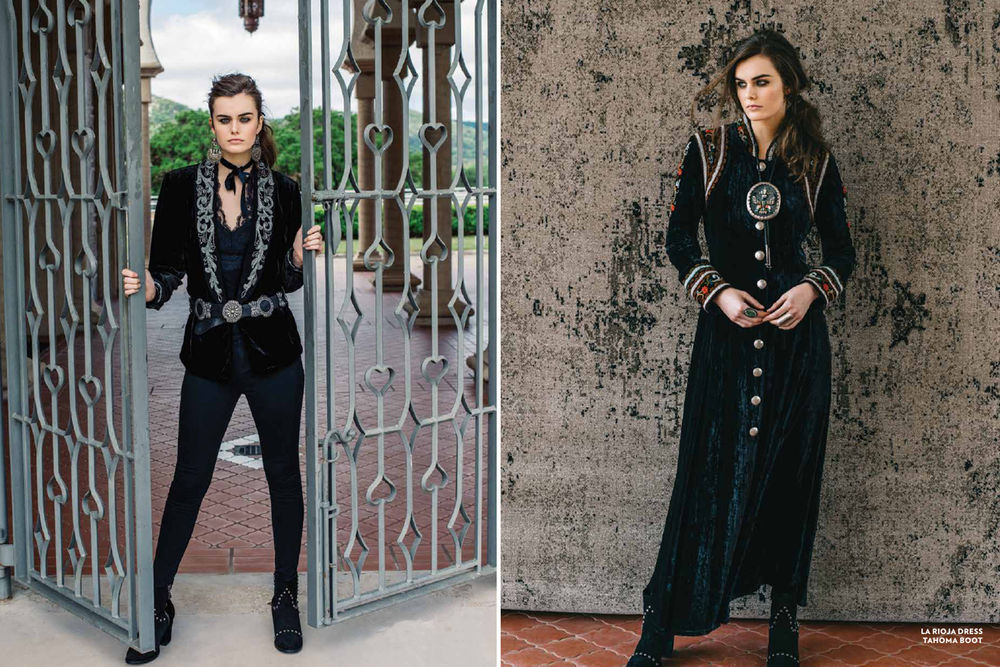 This dress is perfect for me. I come to a planning meeting (on the right), and then a young specialist bursts in (on the left)... Words are not required, those glances are enough :) Well, it means that it is suitable for work... joke...:) But back to the velvet abundance: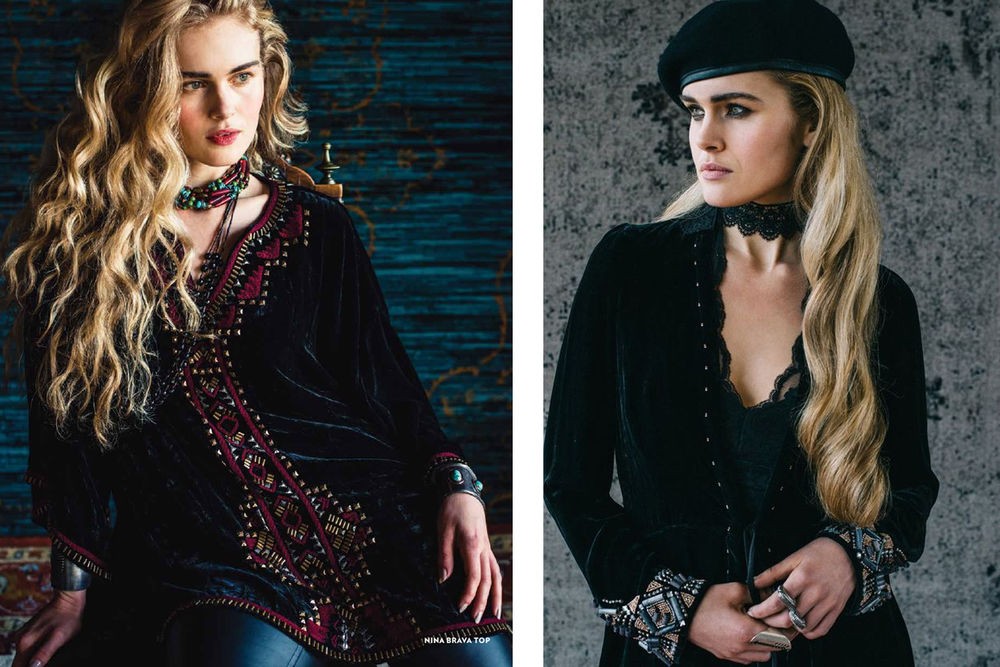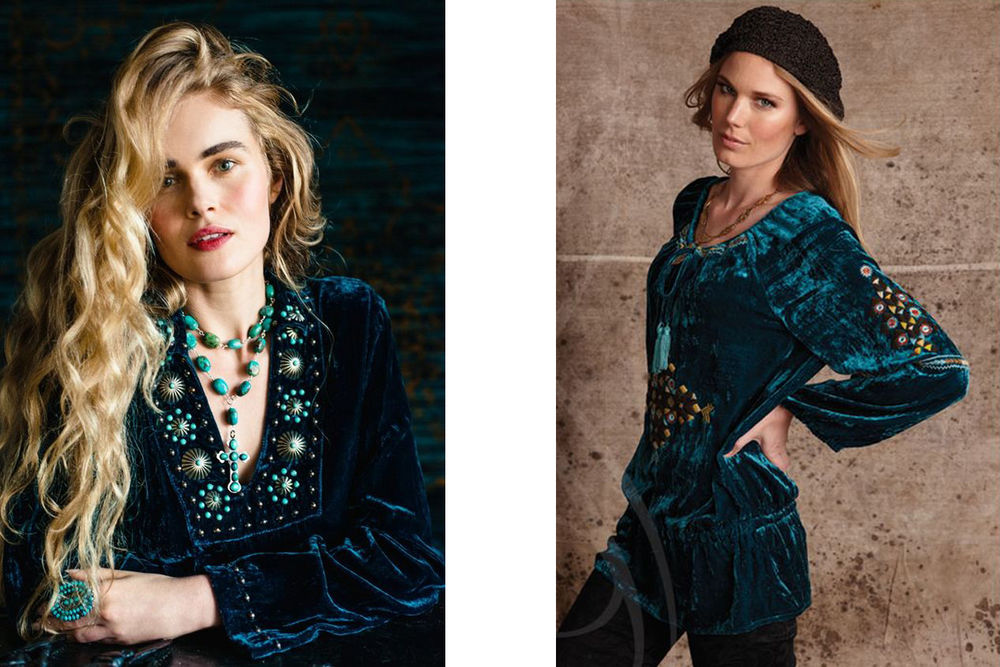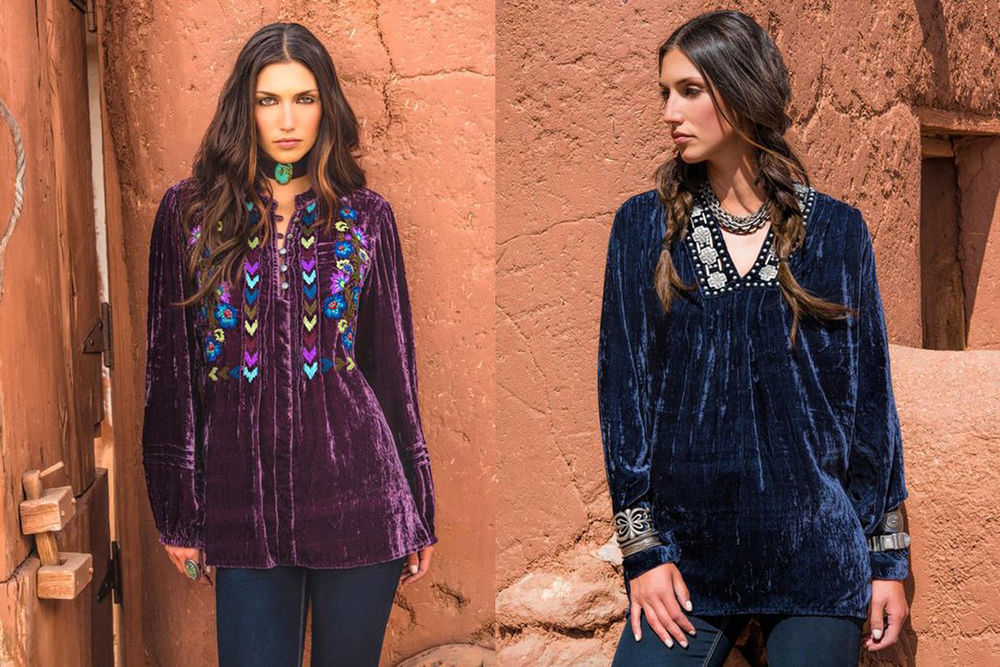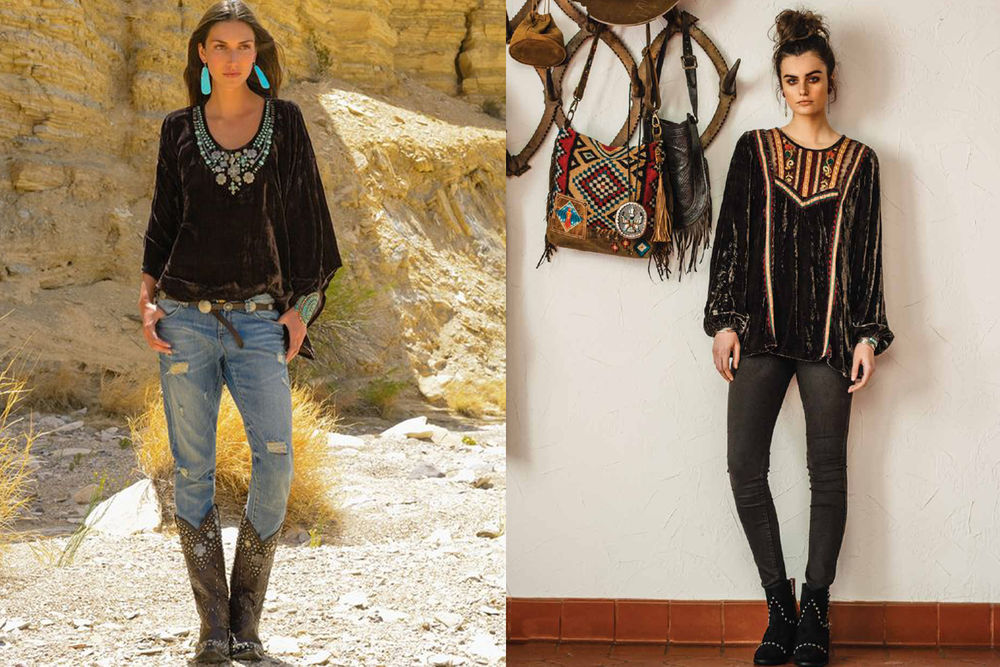 Closer to winter, you can warm up in the same style: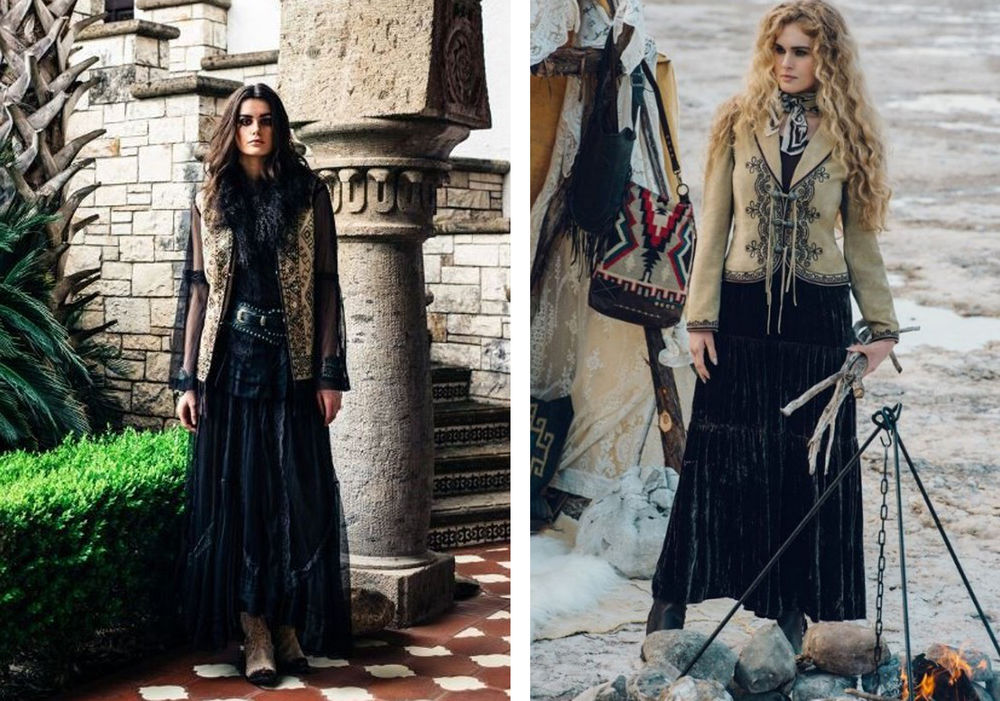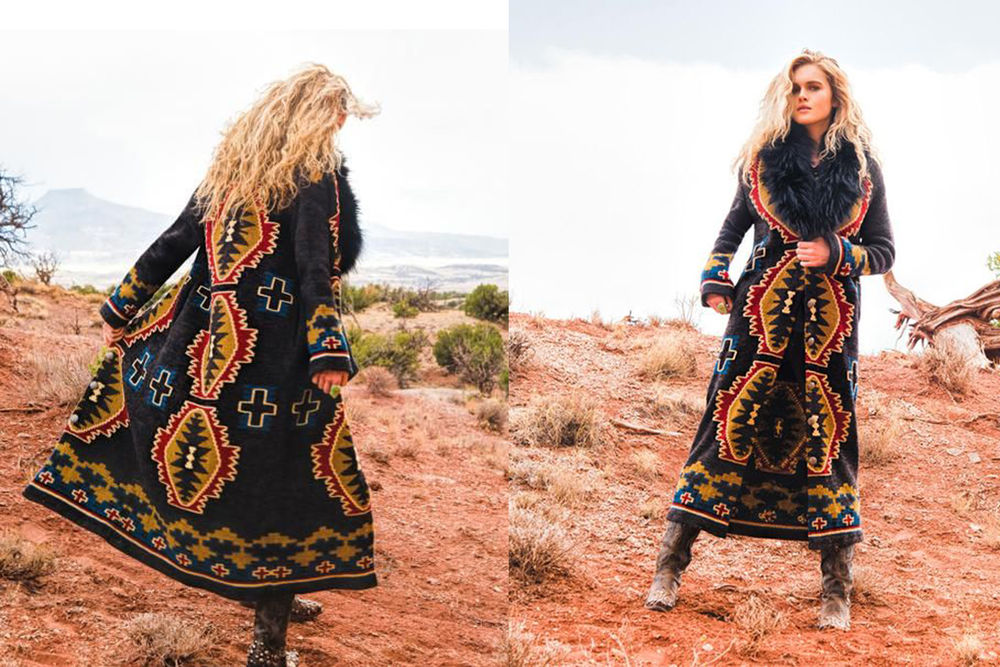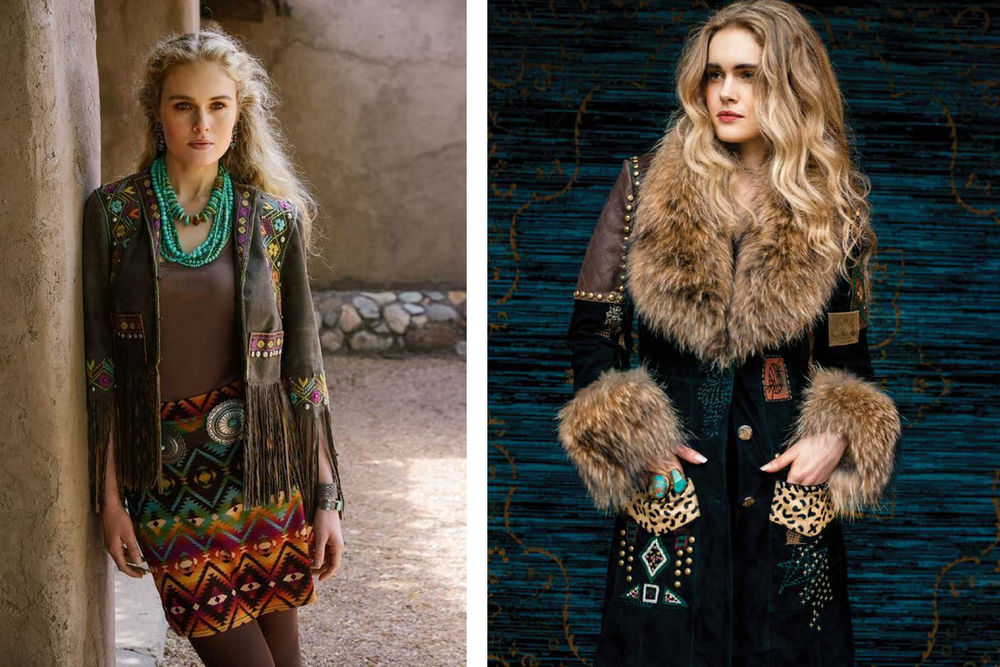 And in summer you can add colors: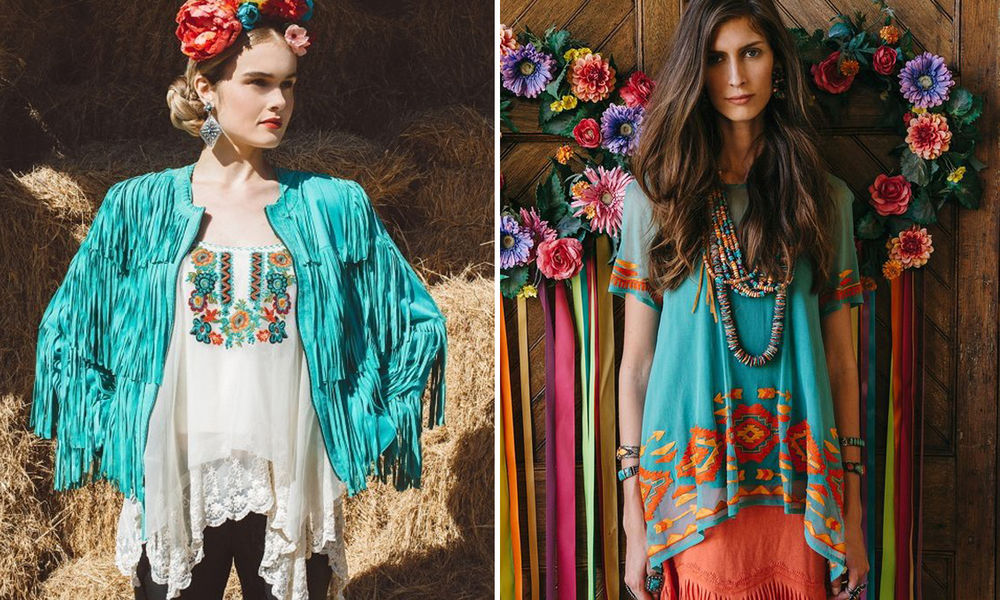 If you are tired of the brightness of colors you can relax: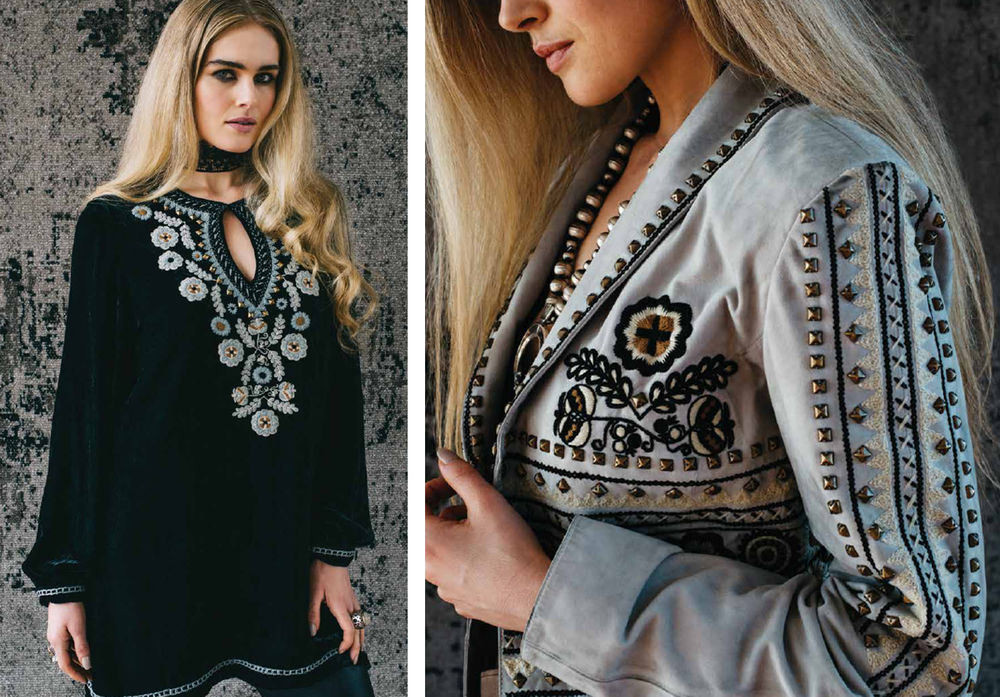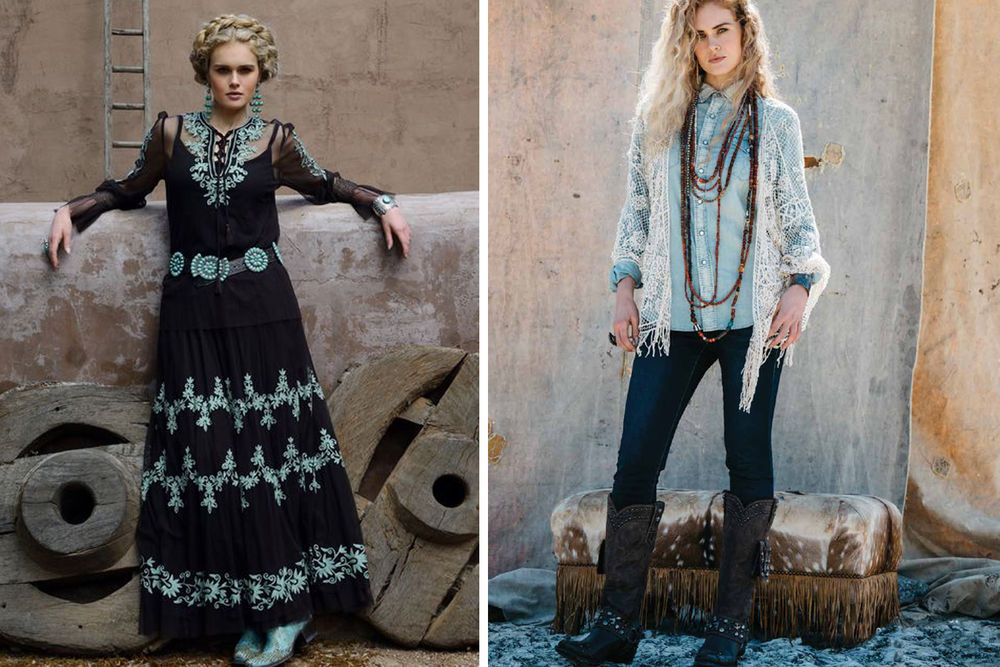 And these three things will fit into the most "not boho" wardrobes.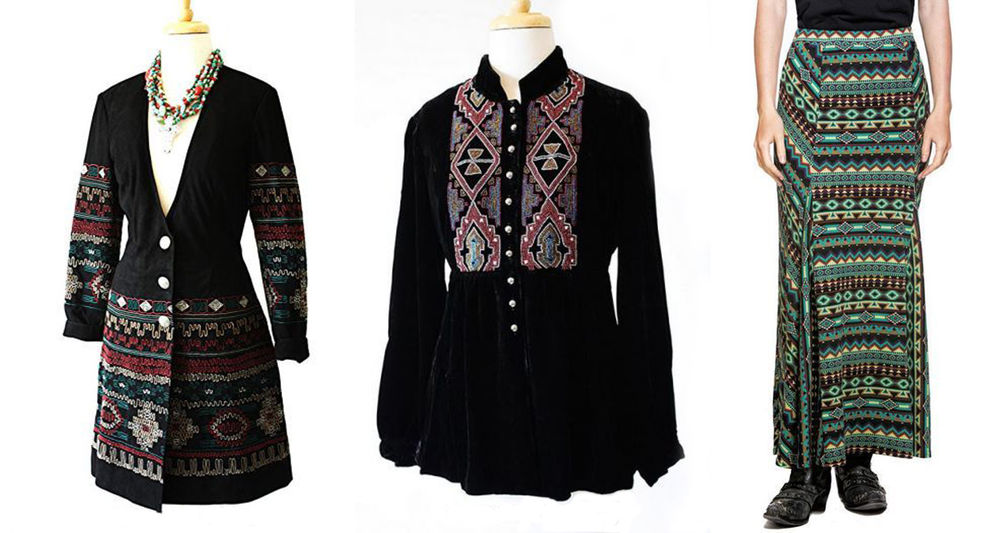 So gradually, wandering a "velvet way", I came across a photo (the left one below)...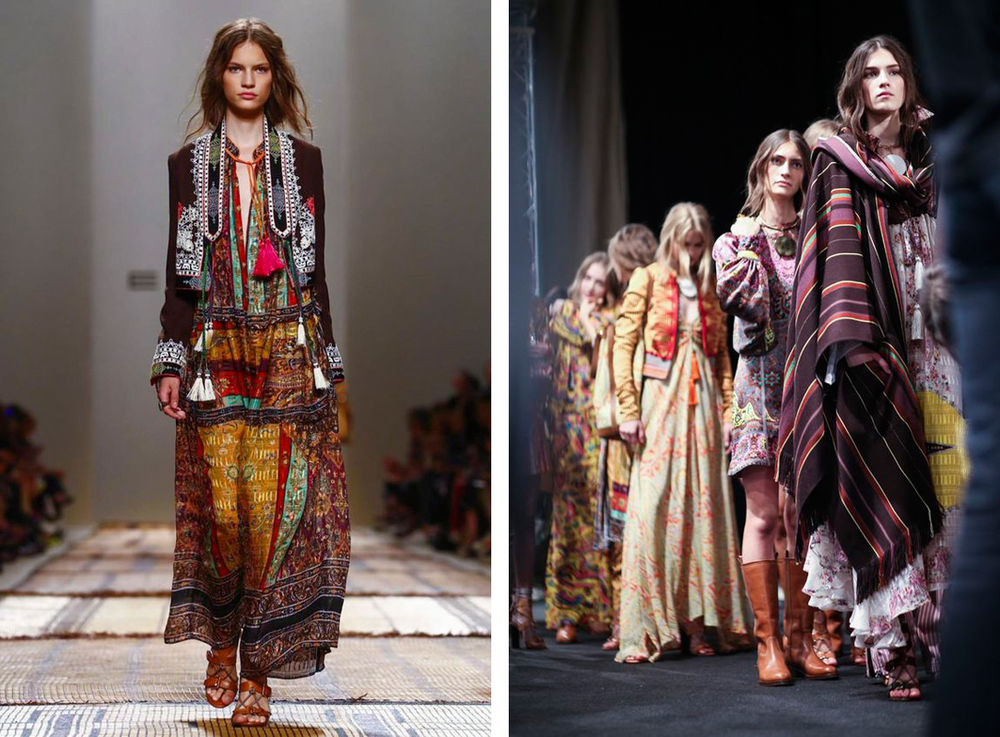 I was inspired by its caption and cooled at the same time. Etro Spring 2017....This fashion had always inspired and cooled me at the same time, and now it caught me on the velvet-boho way... I am glad that I'm not the only one who is obsessed with velvet, embroidery and oriental patterns, and I was cooled from the fact that "to steal the idea" or "to make something based on" in this case is the same thing if you try to sing like Pavarotti...
I want to say that, in my opinion, 40+ ladies will look better than young naiads in these outfits... at least not worse.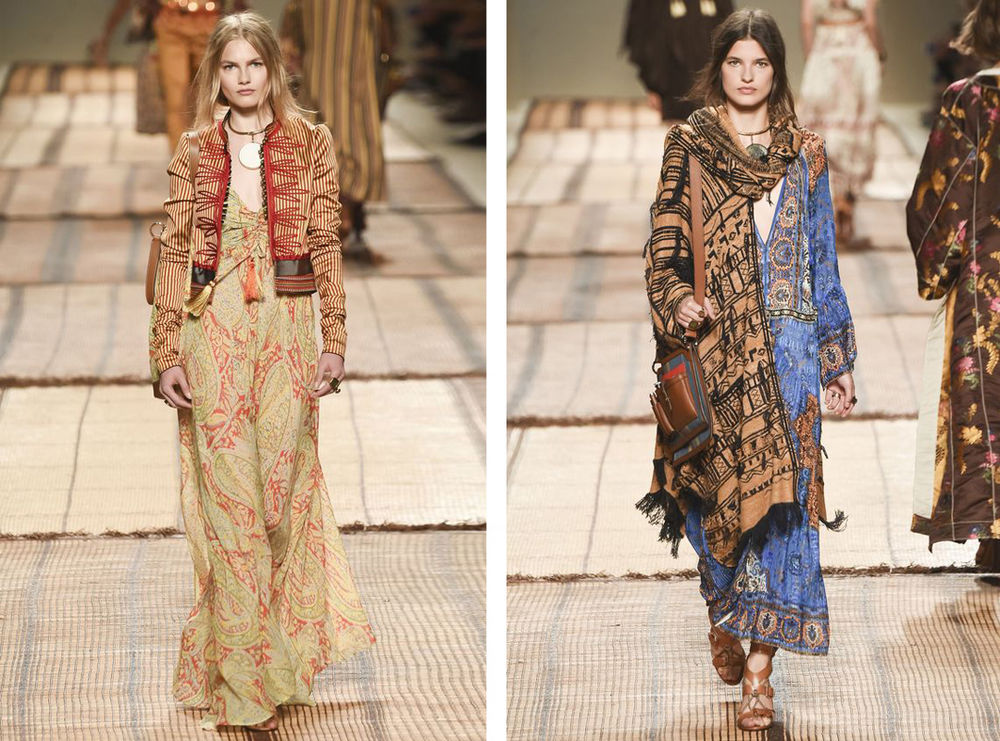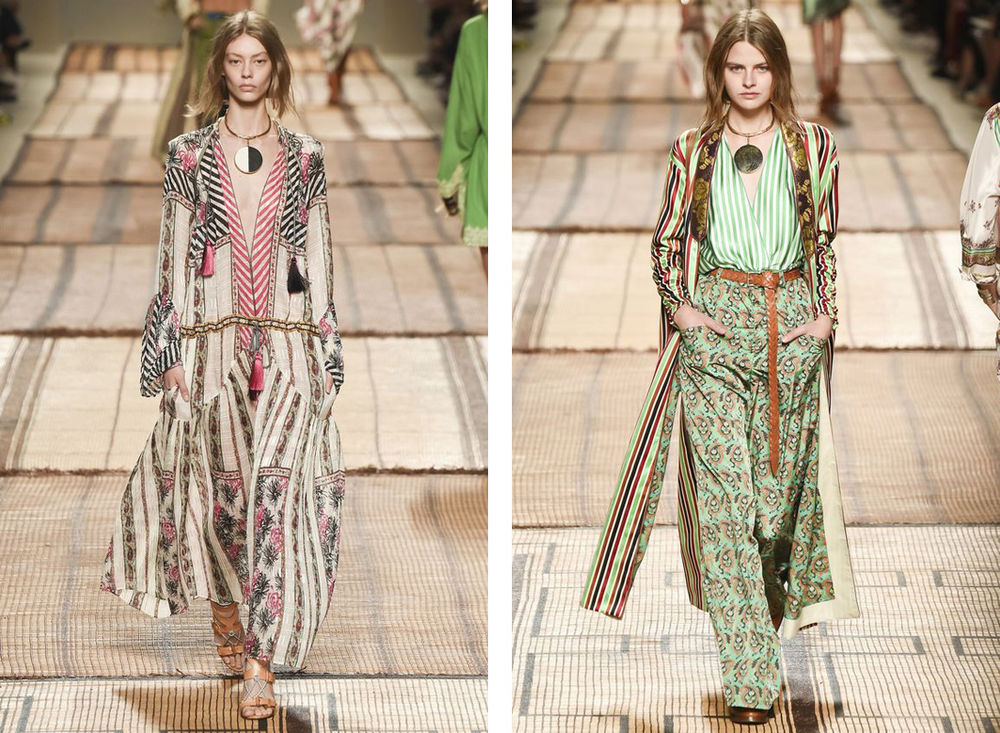 A little more reasoning as the final chord... Boho is a dream. The dream of freedom and harmony, a kind of style nirvana .... It is a point somewhere over the horizon and everybody have their own way to it, that's why even those who are "on their way" dispute. Some people go by the way of the perfection attainment of the shell lines, pulling away from the forms of the human body, some people enjoy a treasure trove of cherished details with a childlike spontaneity or simply aspire to serenity, and other people surround themselves with a fairly tale and "pastures of Heaven" ... There are so many ways. Only those who clearly know that the only way is to go in orderly rows and in the direction dictated by society are out of the way...
I guess, this is a too categoric "final chord", almost a call to the barricades... By the way – isn't it a boho outfit? And even the name is symbolic...