New Year is Near: Watercolor Painted Symbol of the Year
Well, let's paint! :)
Today I would like to share with you my inspiration and details of painting a pig. It can be a post card or a full picture.
We create a picture with watercolors on paper. I used a watercolor brush #2 (synthetic) and paper 24х17 cm/240 gr. Watercolors are by the Rebrand brand, but you can use St. Petersburg watercolors and even honey watercolor. The size of the paper can be bigger or smaller, this is not so important.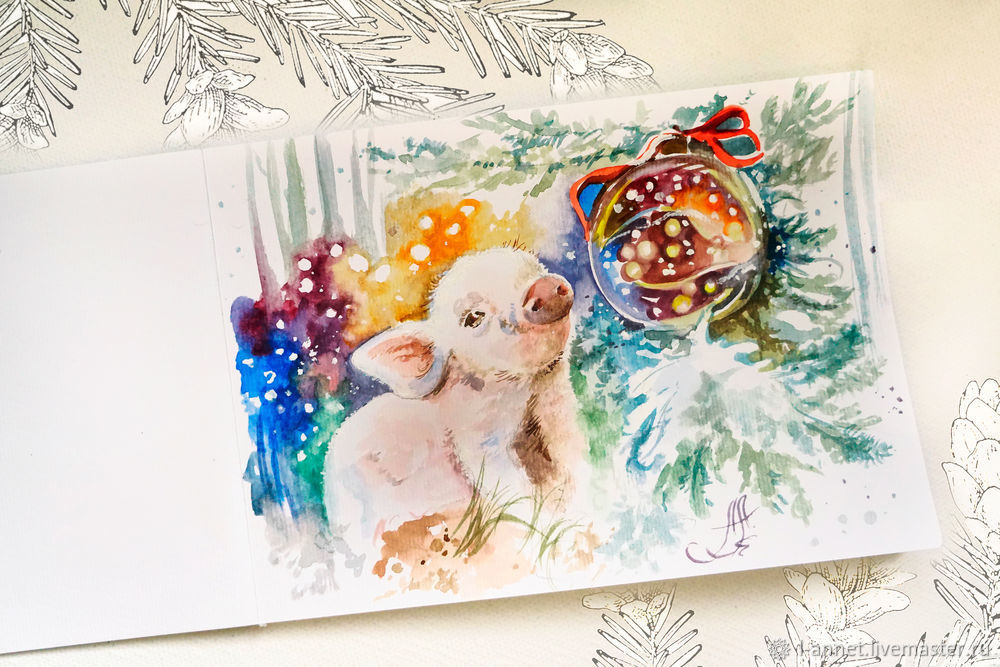 The drawing process:
✔ Create a thin outline of a pig with a graphite pencil. Do not press the paper much! Start with a sphere, the reflections within it.
⠀⠀
✔ Then begin to paint the shades on the main character — from light to dark. Paint the glares within the ball with saturated colors: yellow, blue, orange, purple.
⠀⠀
✔ Blur the background, use bright colors: blue, yellow, brown. Leave the white unpainted spaces on paper in the form of balls and outline them with paint. Paint the lights inside the ball by creating a smooth transition from rich to a lighter yellow;
⠀⠀
✔ Make brush strokes to shape the spruce branches — from bright to dark. Show the far background of the trees, they are more blurred. Detail the shades of the pig and do not forget that it is important to leave the impression of softness and smooth transitions of shades;
⠀⠀⠀⠀⠀⠀
✔ Finishing the picture, lightly paint the contours of the pencil with white gouache, outline the snowflakes (we can safely apply gouache more tightly), light lines — the hairs of the pig. The hairs can also be drawn with a brown pen or a fine liner — from the base to the outer edge.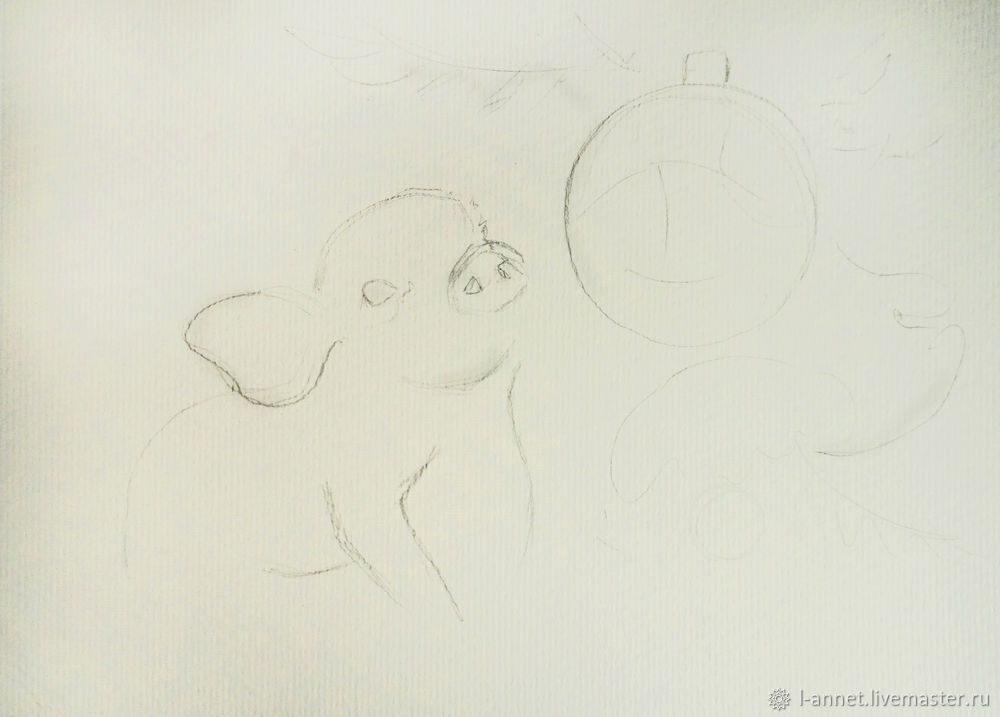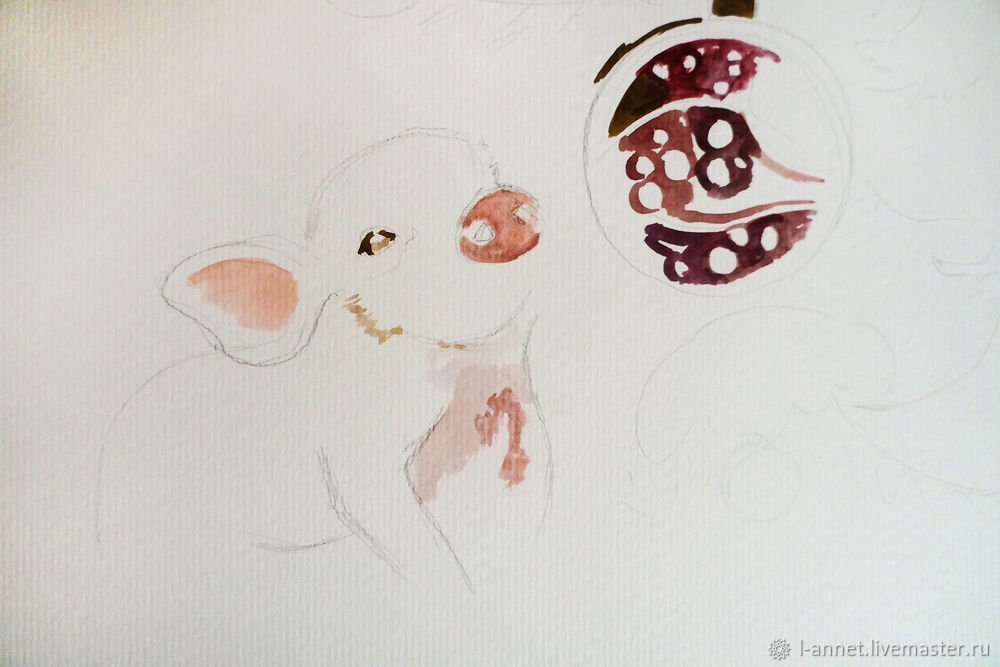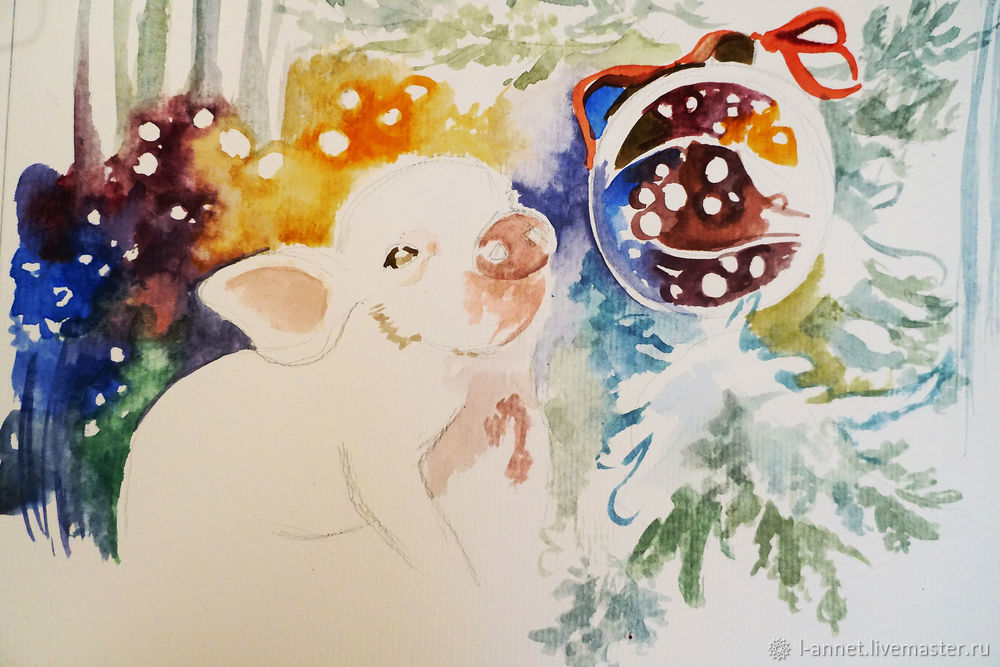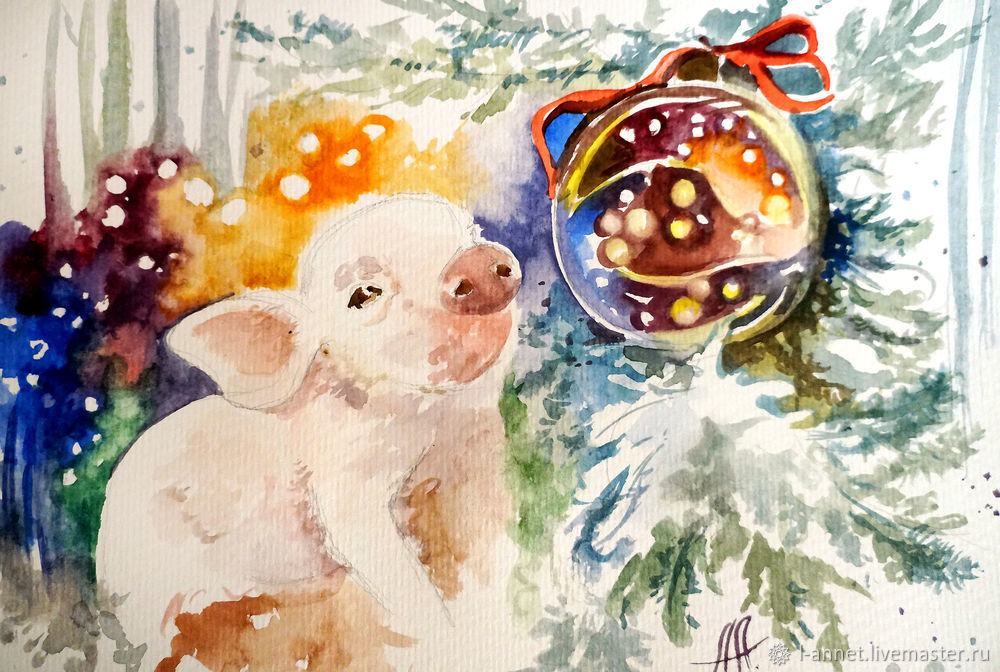 You don't have to accurately repeat the picture, you can make your own interpretation :)
I will be waiting for your illustrations! Place the pictures in the comments of this topic, and on the 30th of December I will give a set of postcards, a watercolor brush, and a ticket to the online master-class on drawing!
Do you have questions? Ask them here.
DIYs & Tutorials on the topic