Original DIY Box for a Christmas Gift
Difficulty: Very easy
Time: 2 hours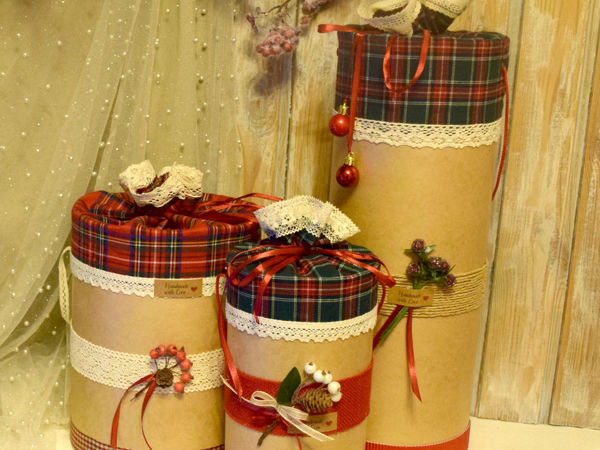 For making the gift box, we need:
very thick cardboard for the side walls;
corrugated cardboard for the base of the box;
decorative paper;
a small flap of plaid cloth;
ribbons, trim, lace;
artificial frosted berries, tiny Christmas balls;
super glue;
a glue gun and sticks for it;
needle for documents stitching;
an awl;
eyelets and an installer for them.
scissors, a stationery knife.
For a start choose the dimensions of the box (diameter and height). My tutorial is made based on the example of a high enough box, because it is made for a skeleton doll in a lush skirt. The size of my box: base diameter — 21 cm, height 46 cm.
Cut out a circle of corrugated cardboard with a diameter of 21 cm. Glue decorative paper of the same size (21 cm) to one side, it will be the bottom of the box (the inner part).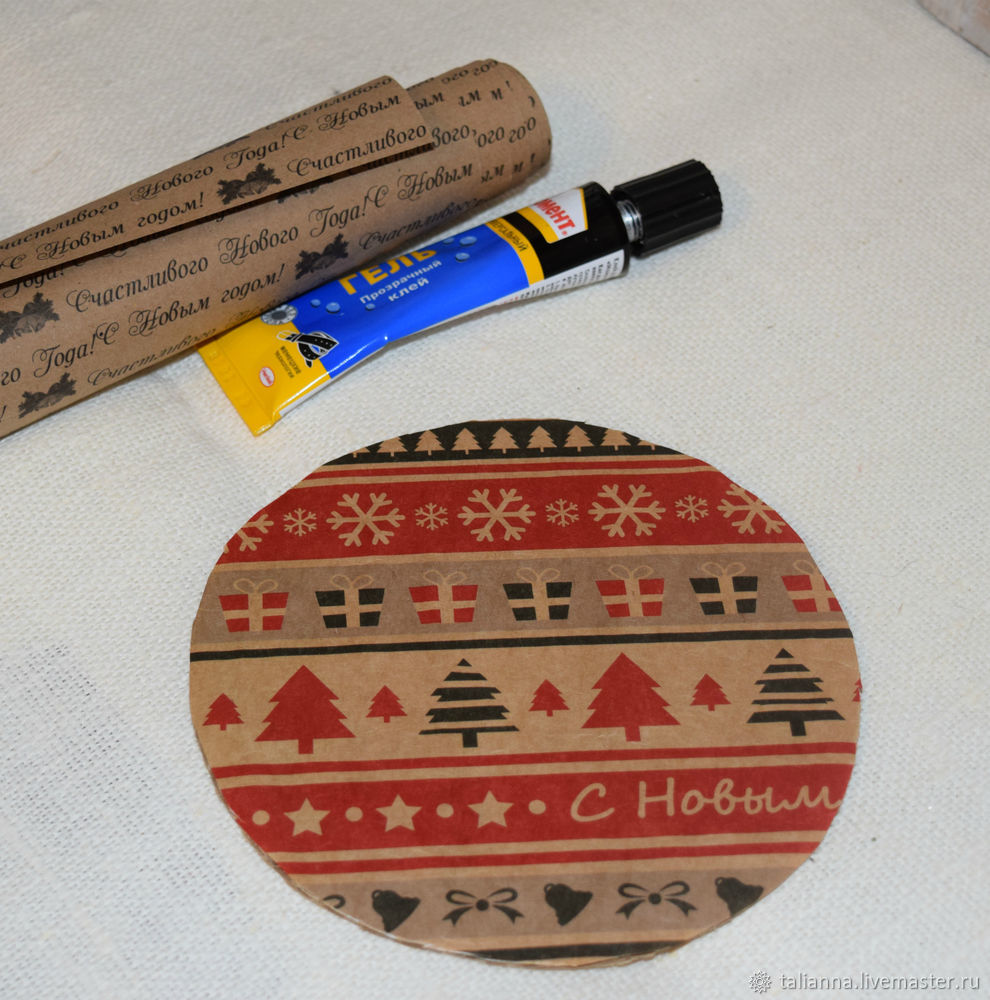 Now glue second side of the bottom, but with an allowance for connection at the base of about 2-2.5 cm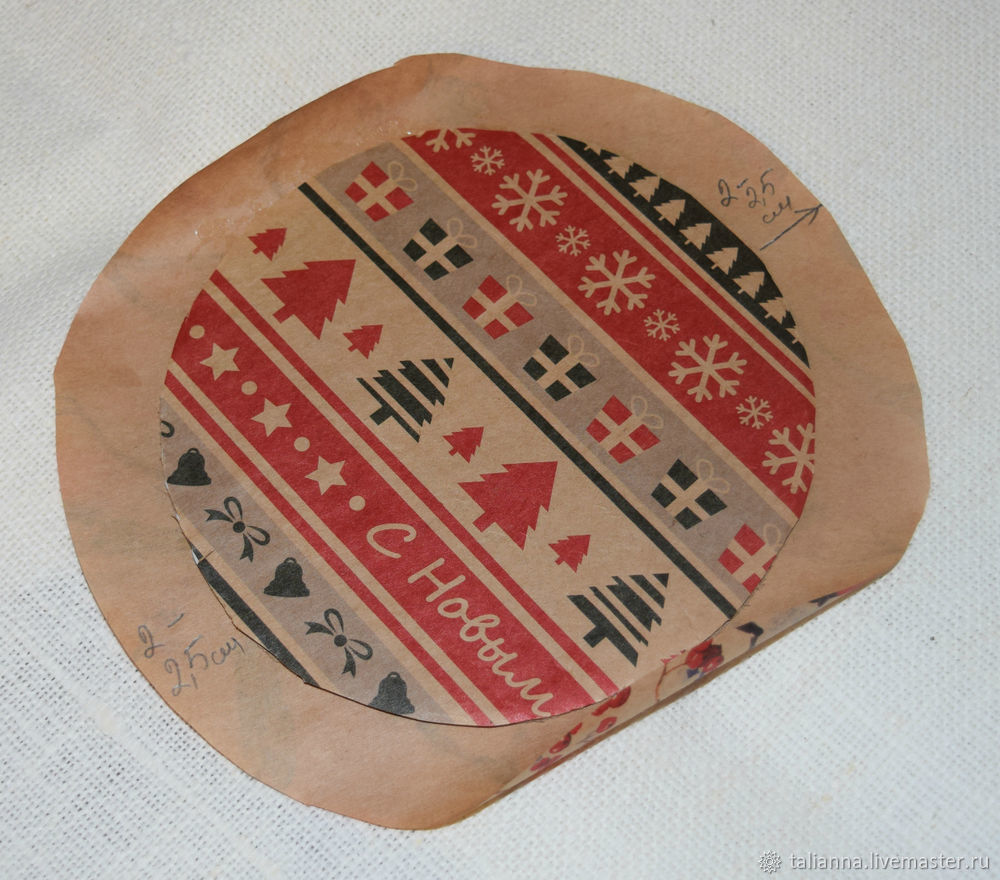 Make cuts toward the center.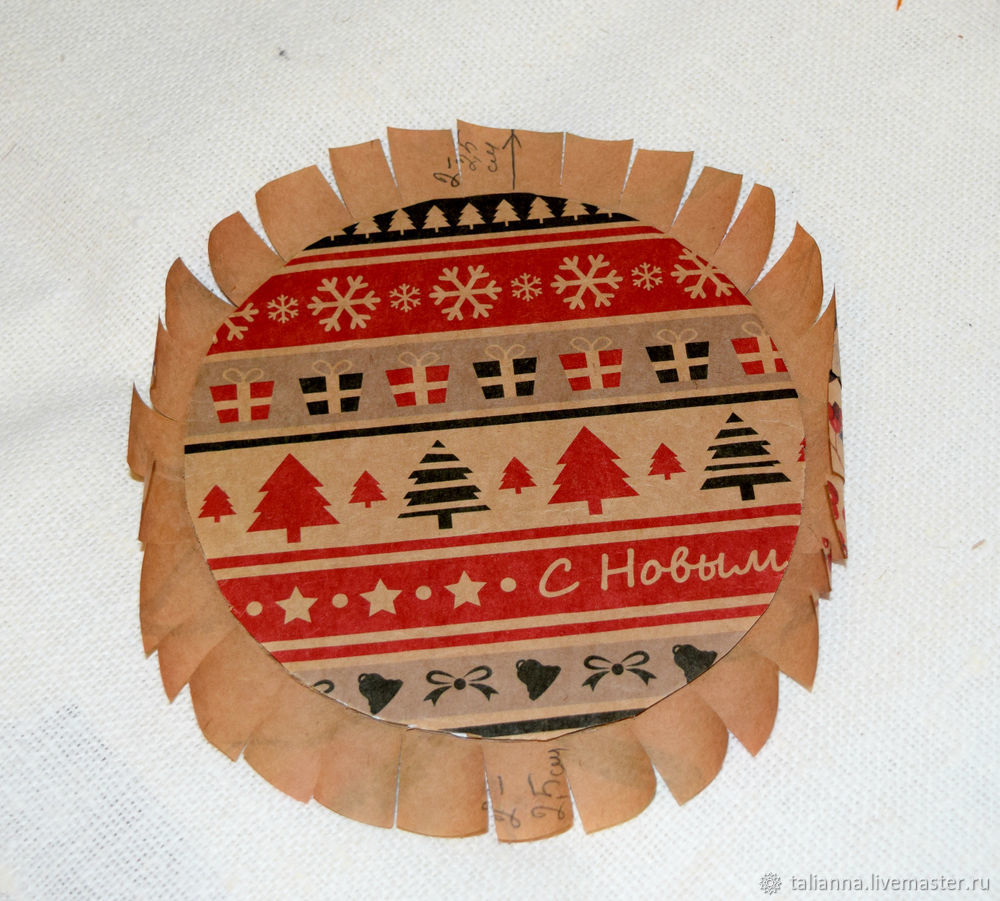 Measure the circumference of the bottom. I have 57 cm.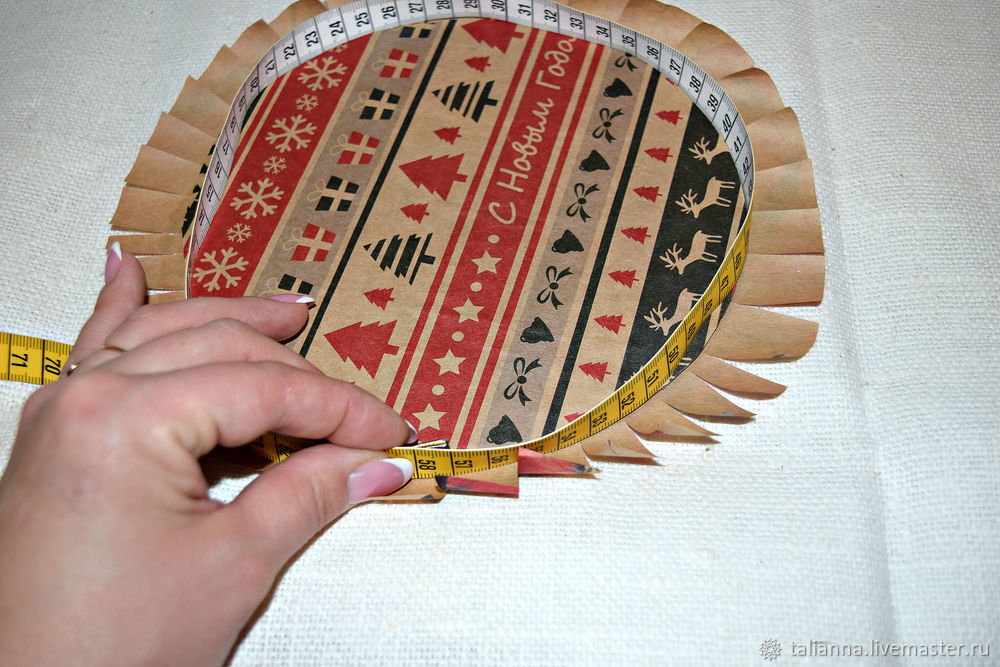 Add 2 cm to it, we have 57+2 = 59 cm (a seam allowance). Thus, we cut out a rectangle with a size of 59 X 46 cm.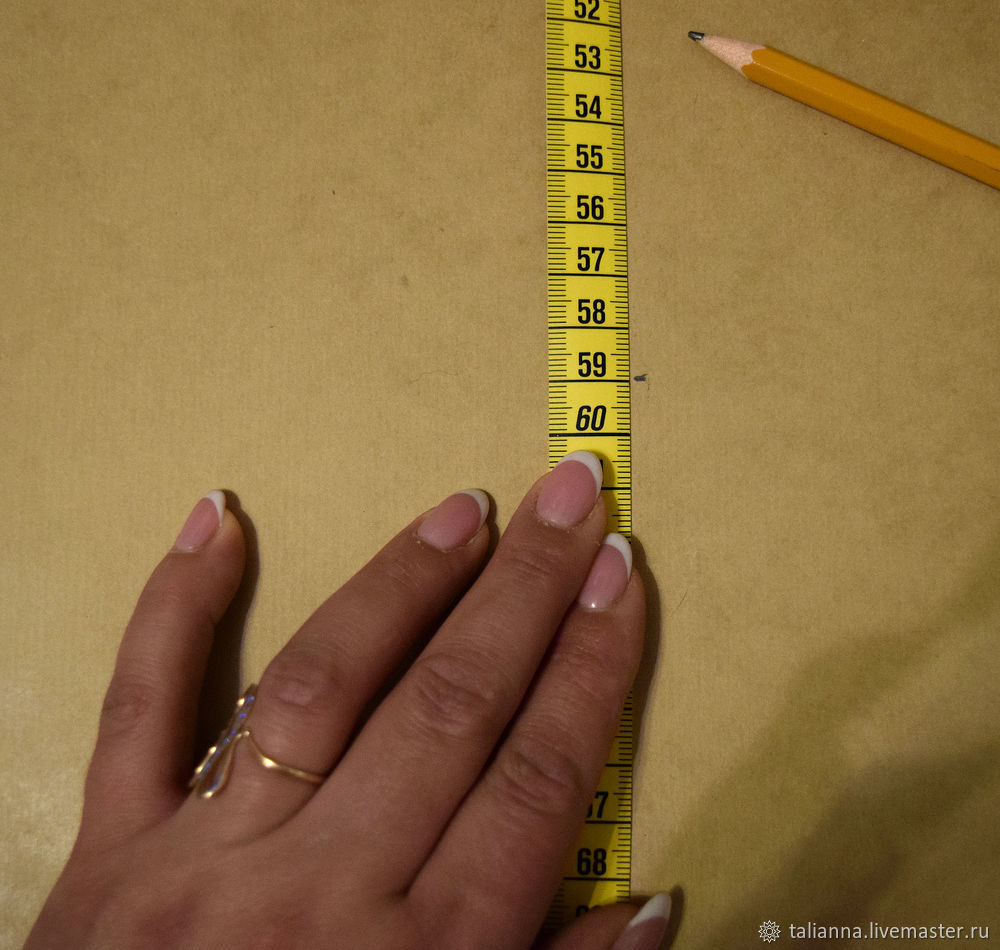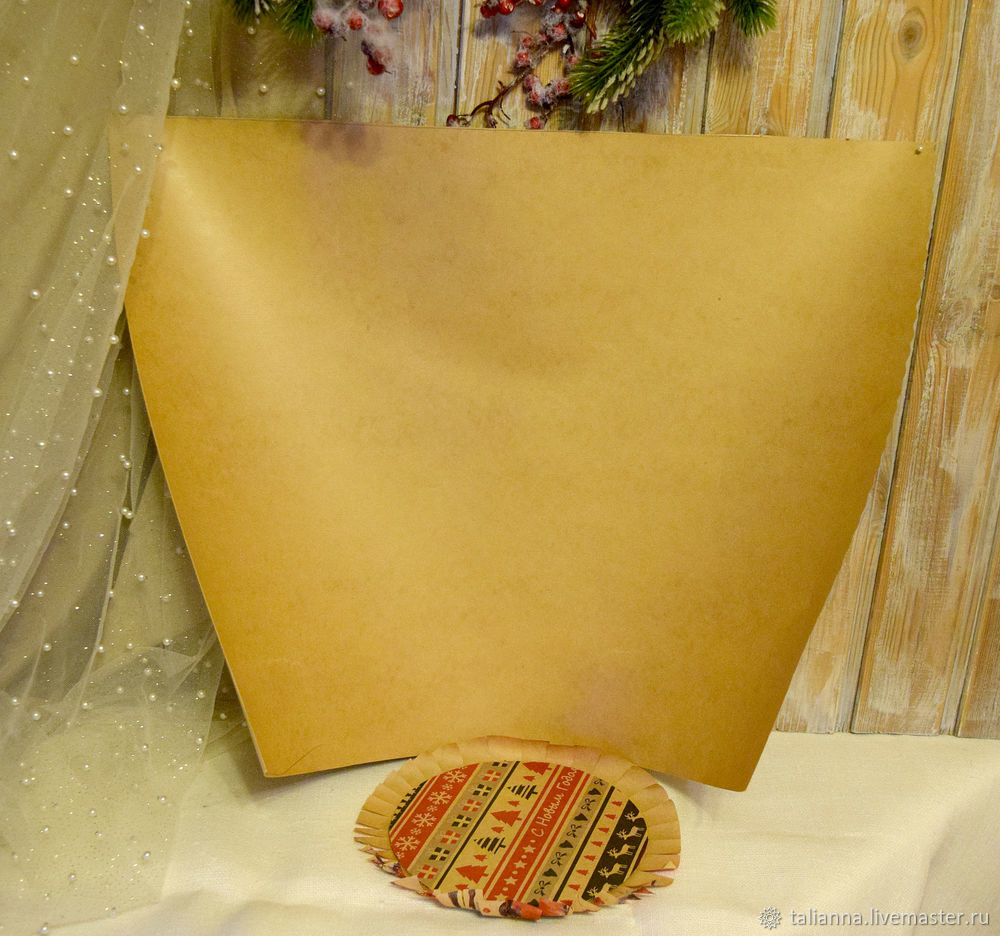 Next, glue the side seam with super glue, trying it to the bottom.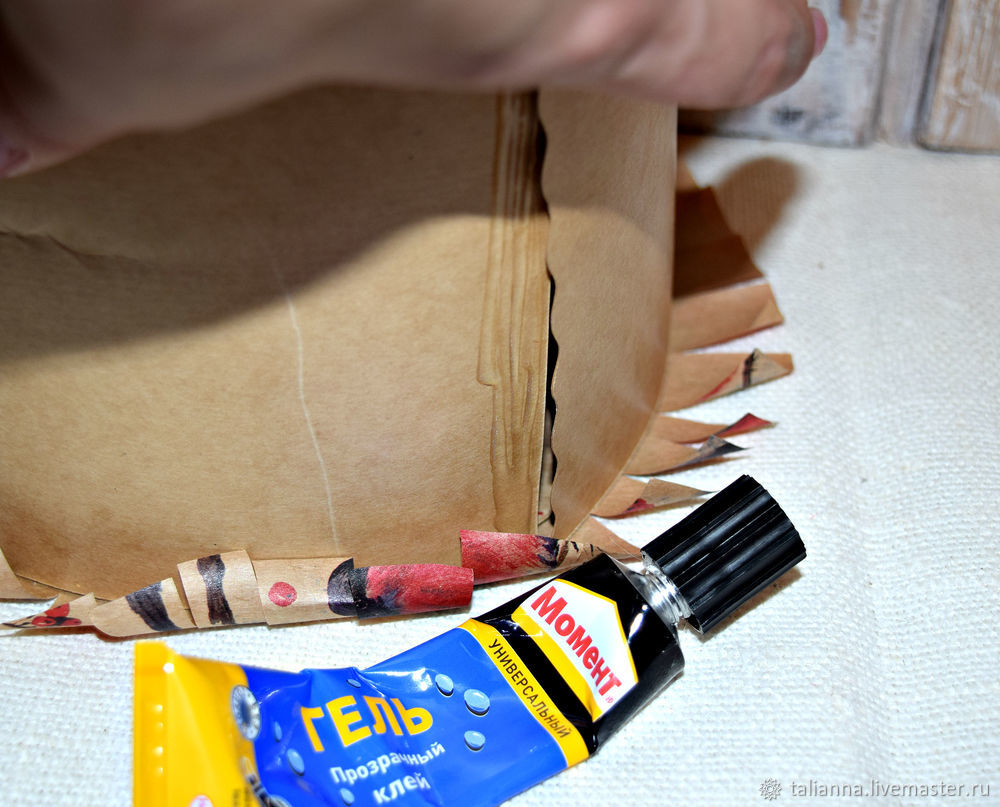 Fix the top of the box with an office pin, it is better to hold the bottom with hands for a few minutes.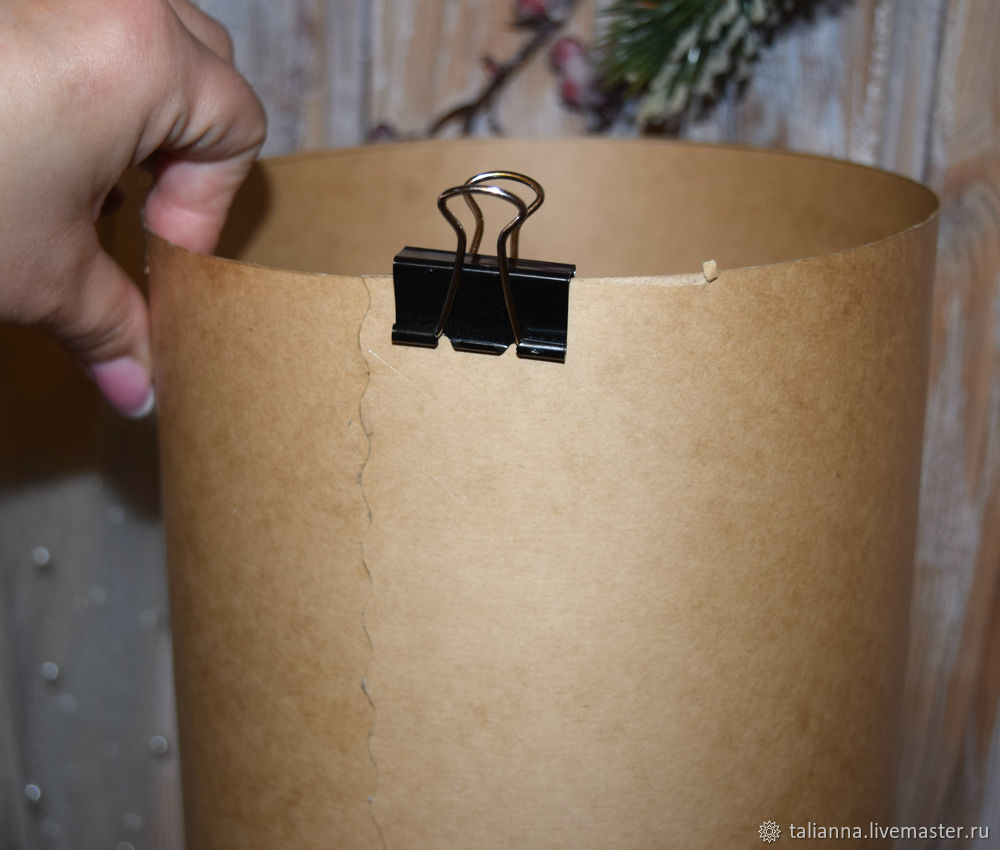 Now apply glue on the cut parts and glue to the base of the box.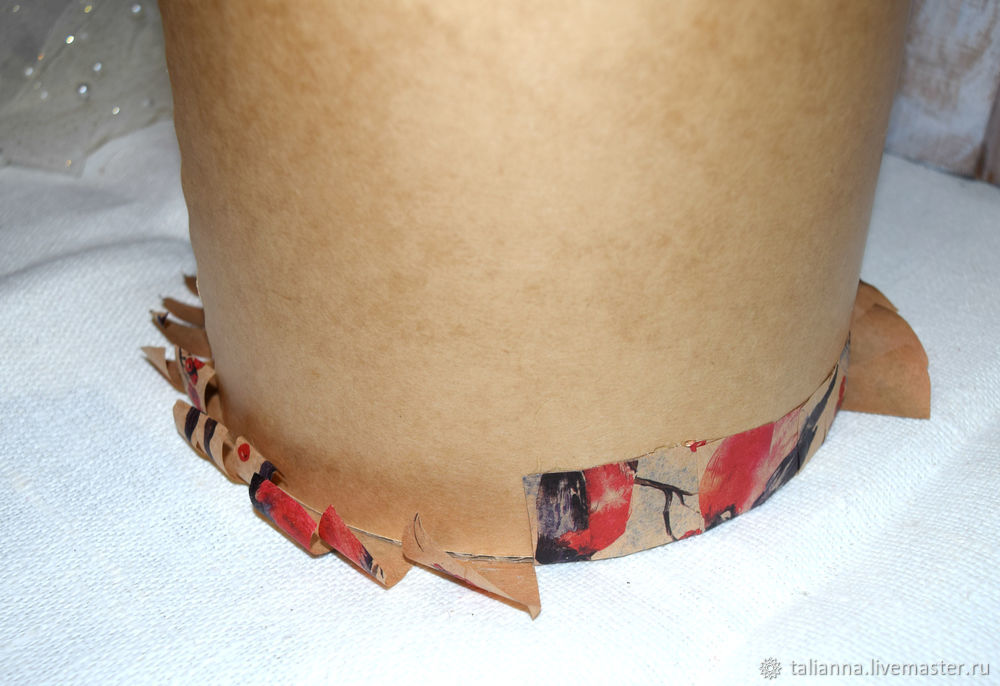 Cut out piece of fabric with a size of 23х60 cm (including allowances)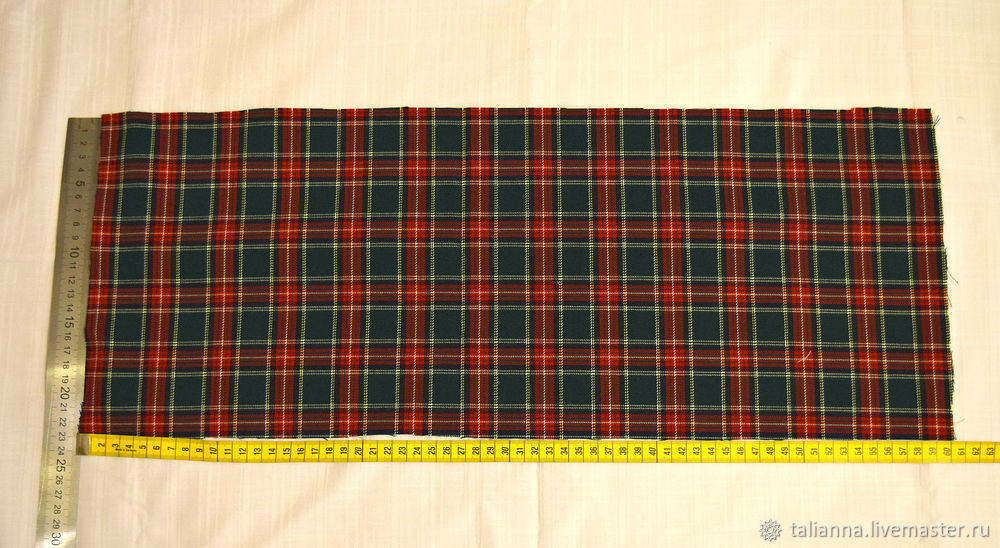 Then sew lace to the top part, make the side seam, do not forget that the circumference of the box is 57 cm!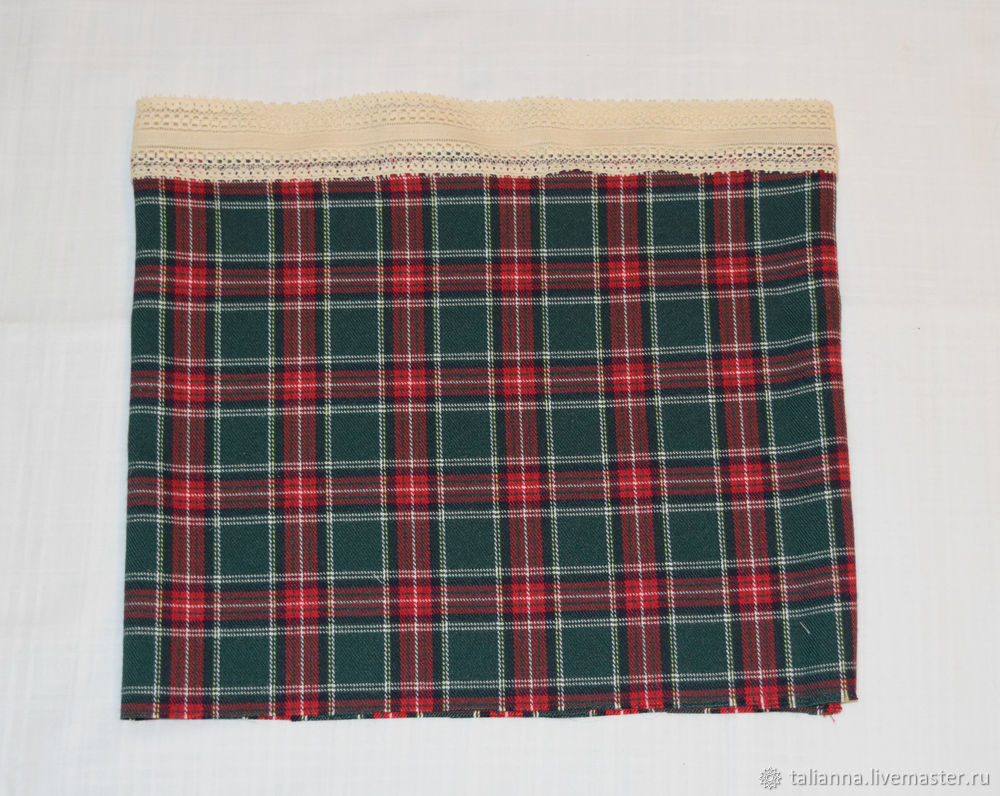 Put a thin ribbon in a needle and sew with straight stitches making a distance of 2 cm. Do that across the entire circumference.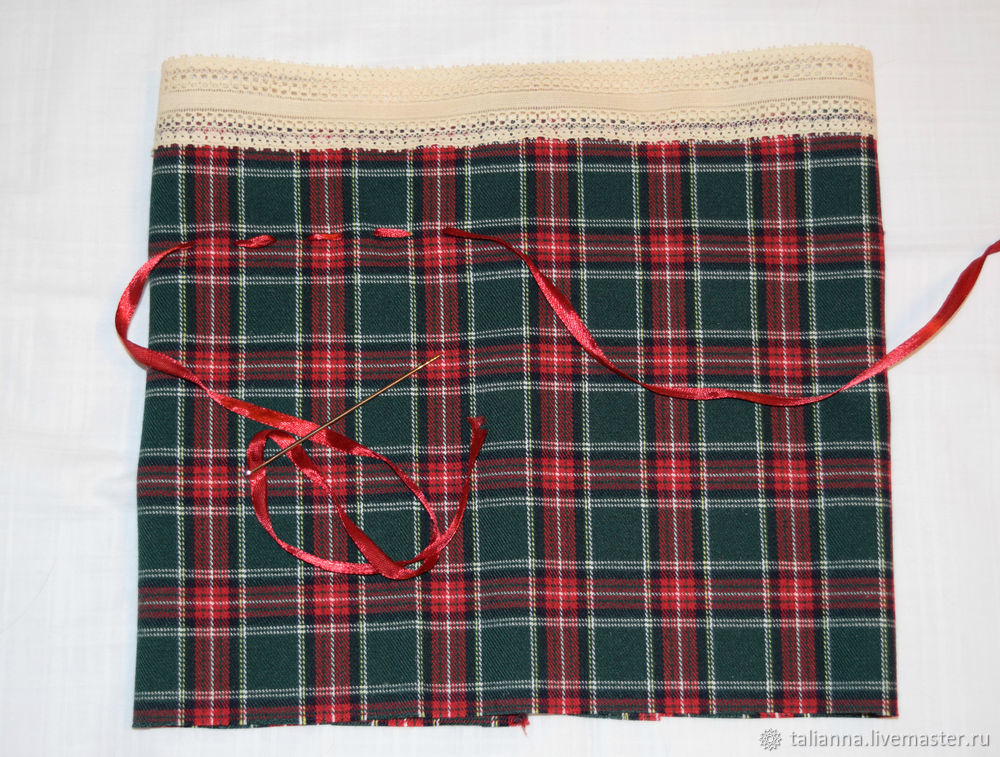 Pull the resulting fabric tube on the box, it is better to cinch the top of the fabric at once, so the border would be better visible.
The result is glued to the box with hot glue.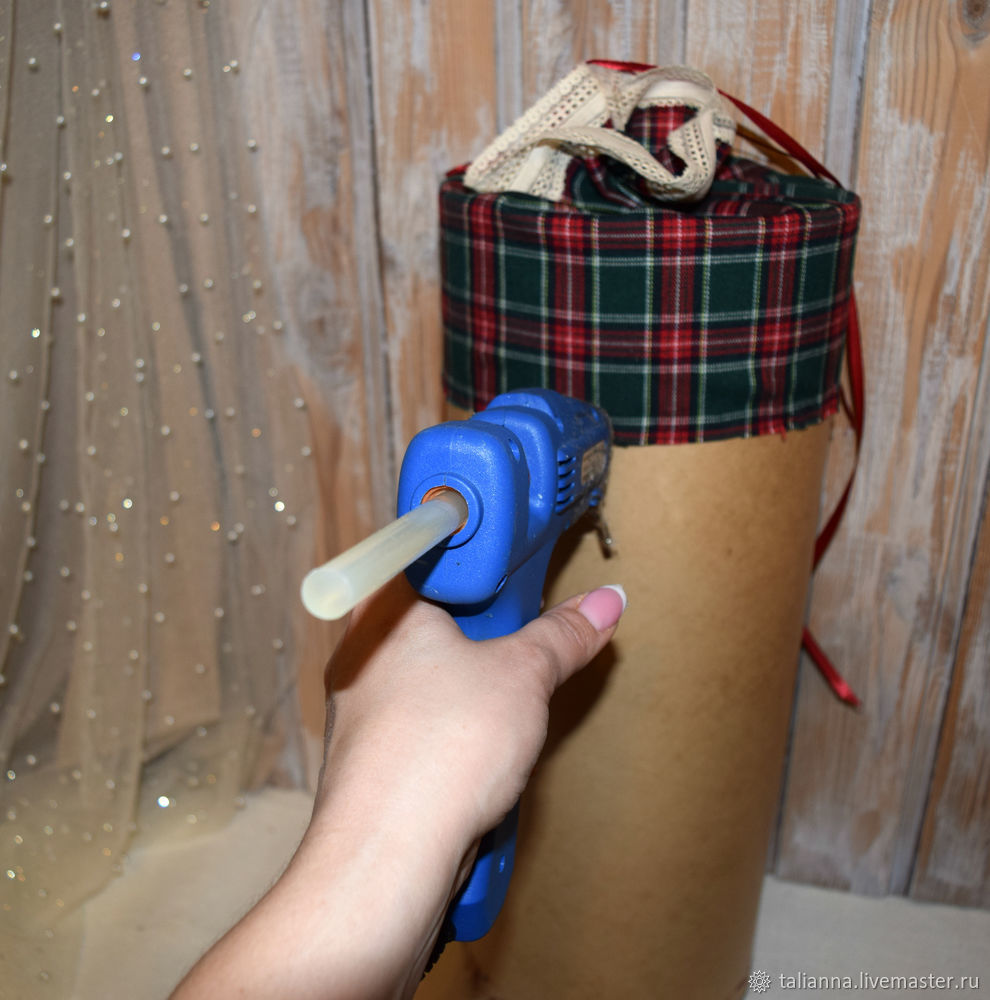 The junction place is decorated with lace.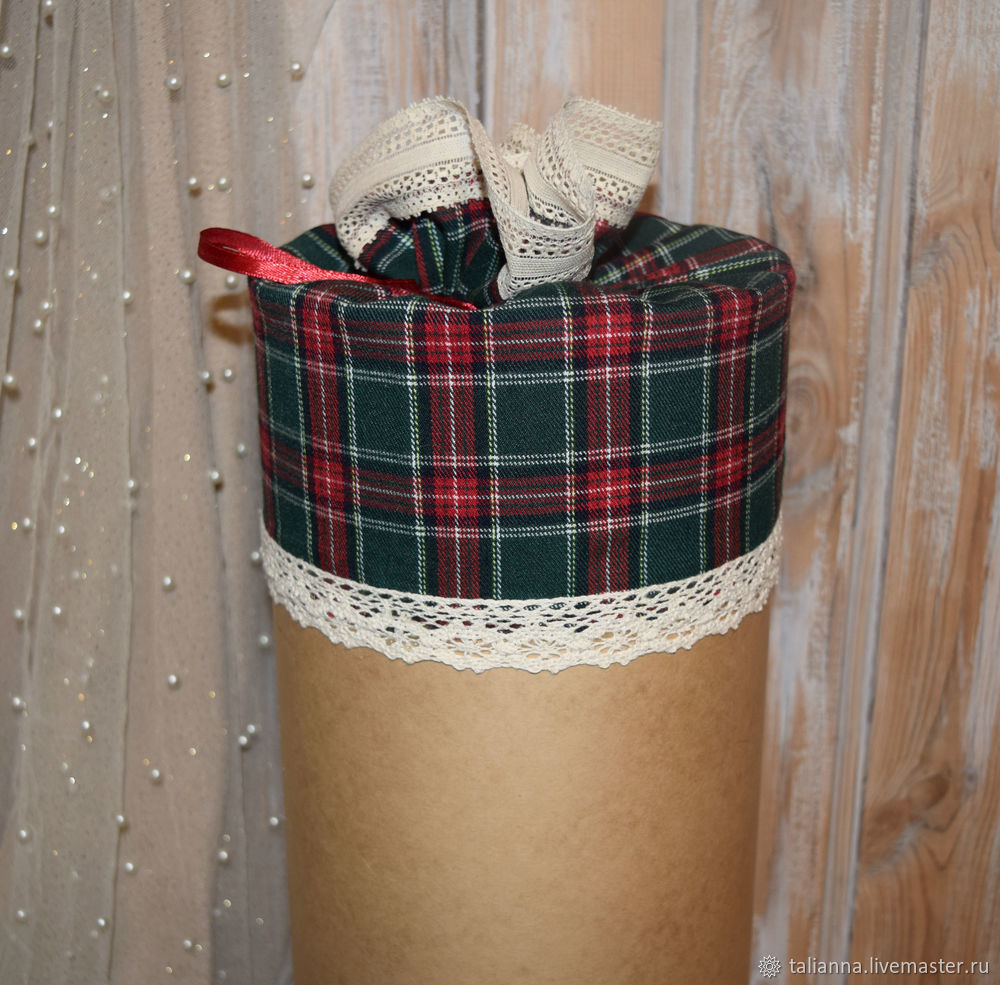 Decorate the bottom of the box with trim, decorative paper, lace.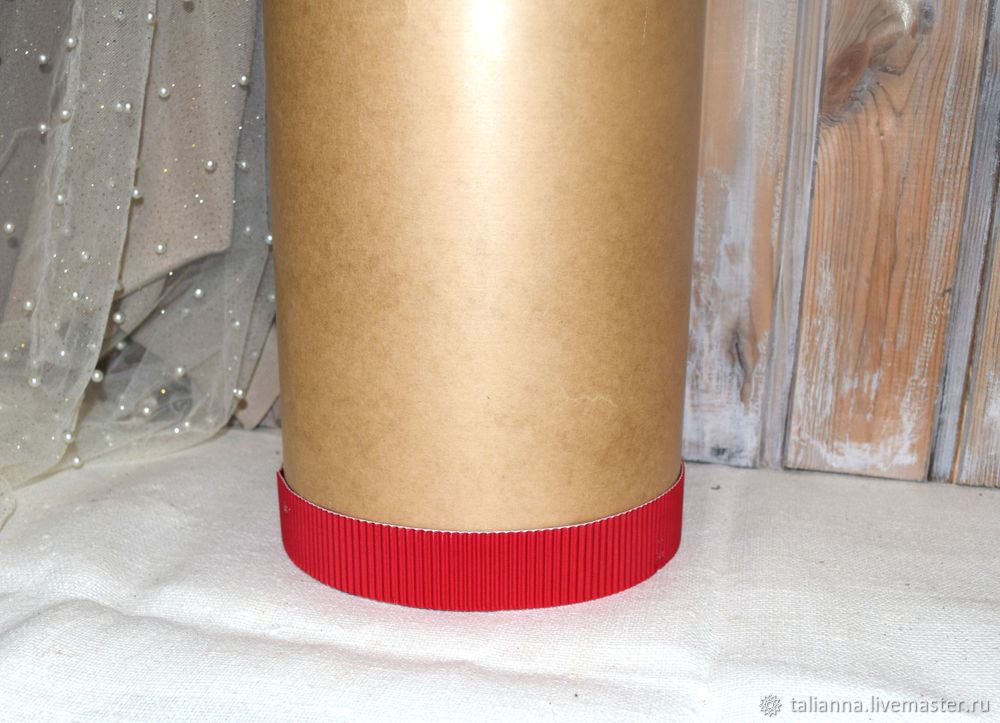 Make holes in the top of the box with the help of an awl, set grommets. Put a cord in them and tie it.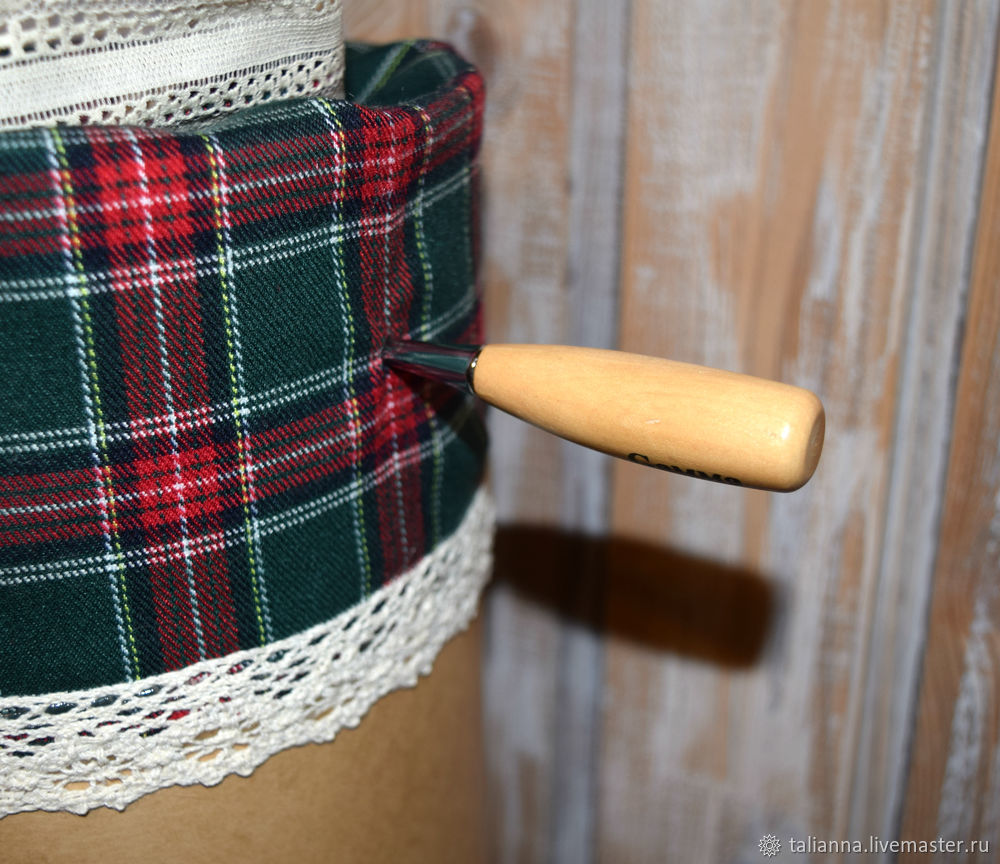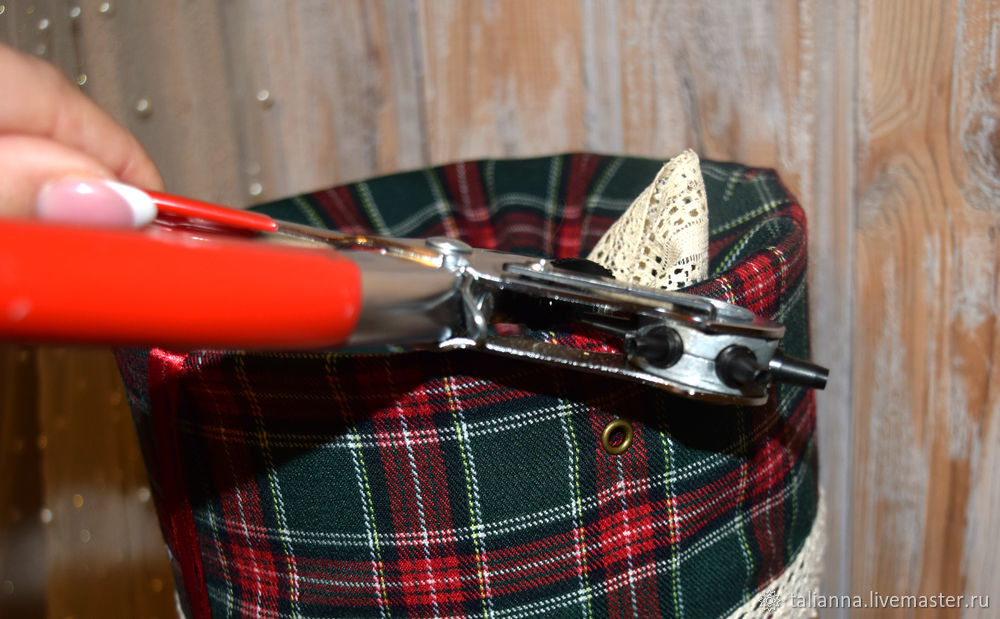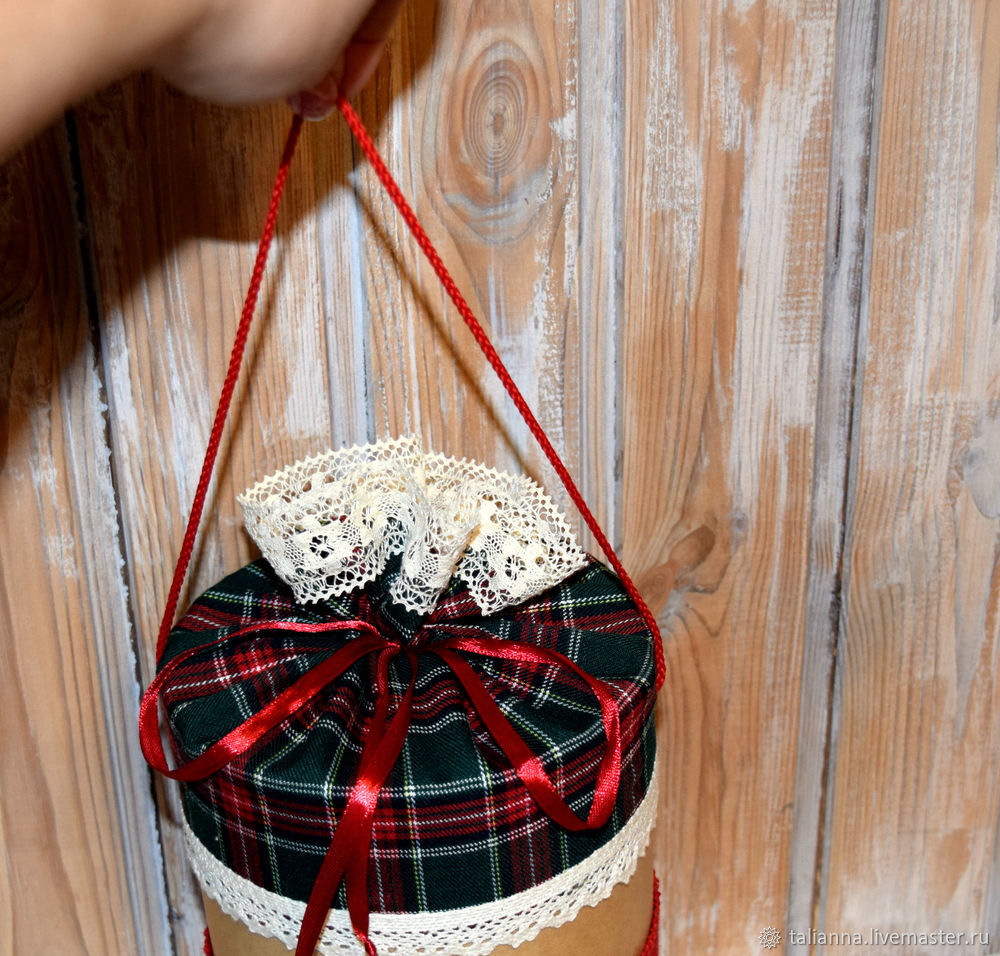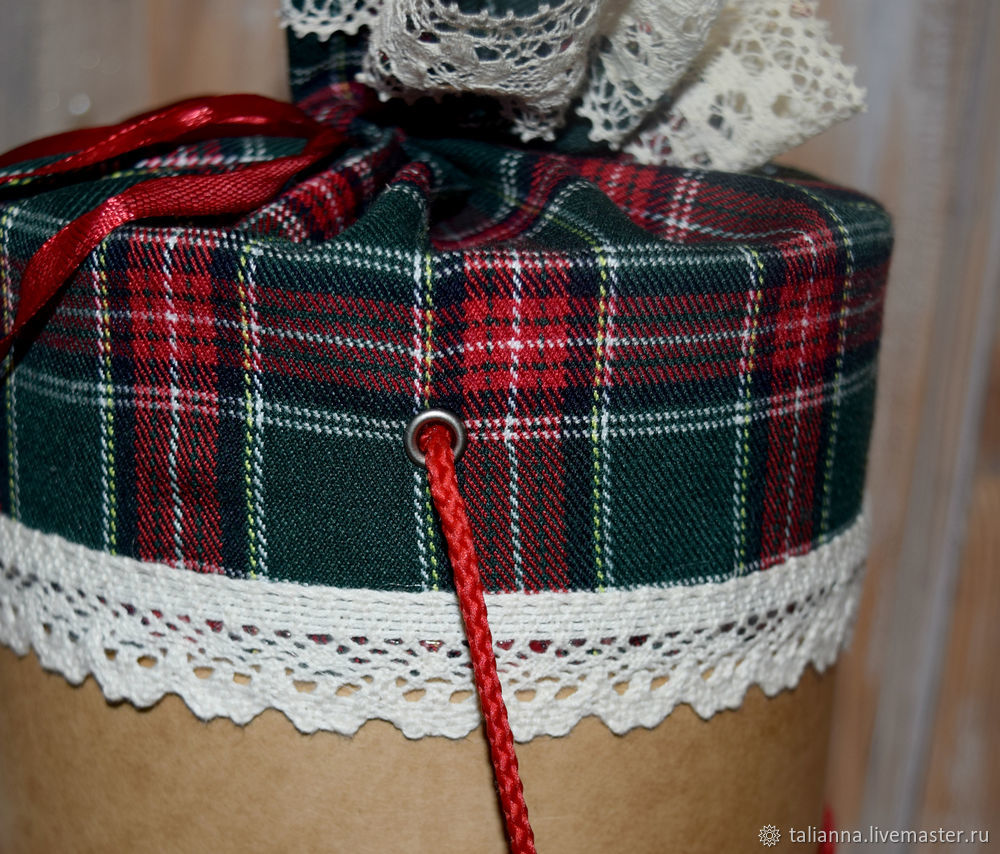 You can pin small Christmas balls to the ends of the ribbon.
To make the box more festive, decorate it according to your mood.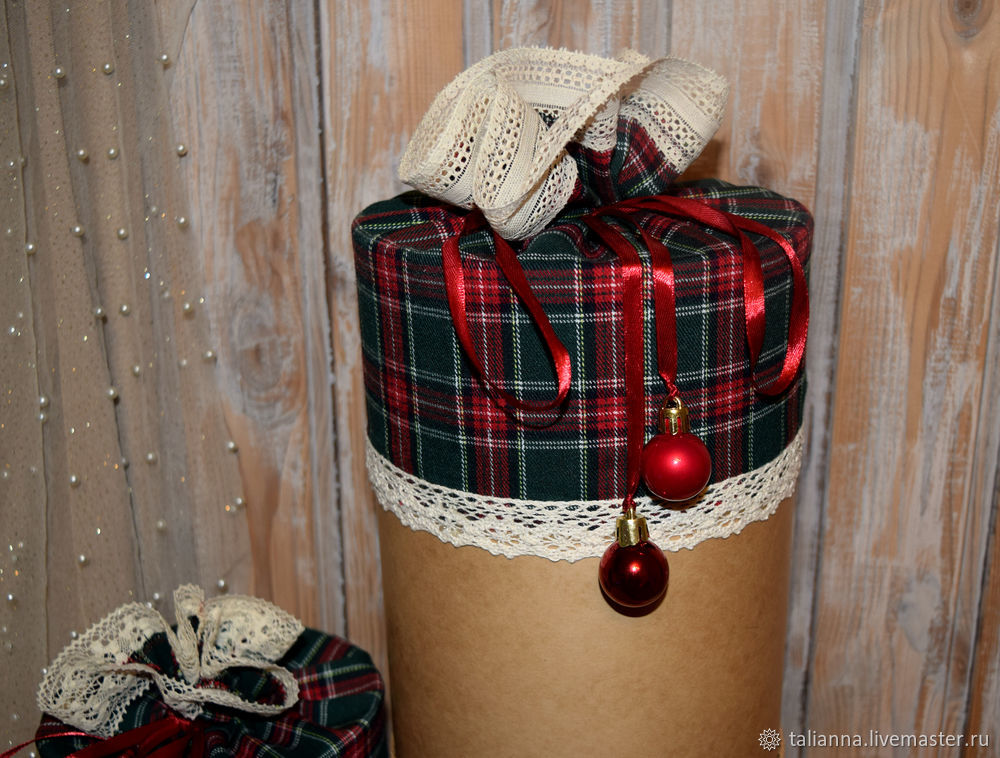 The box is ready.
My boxes.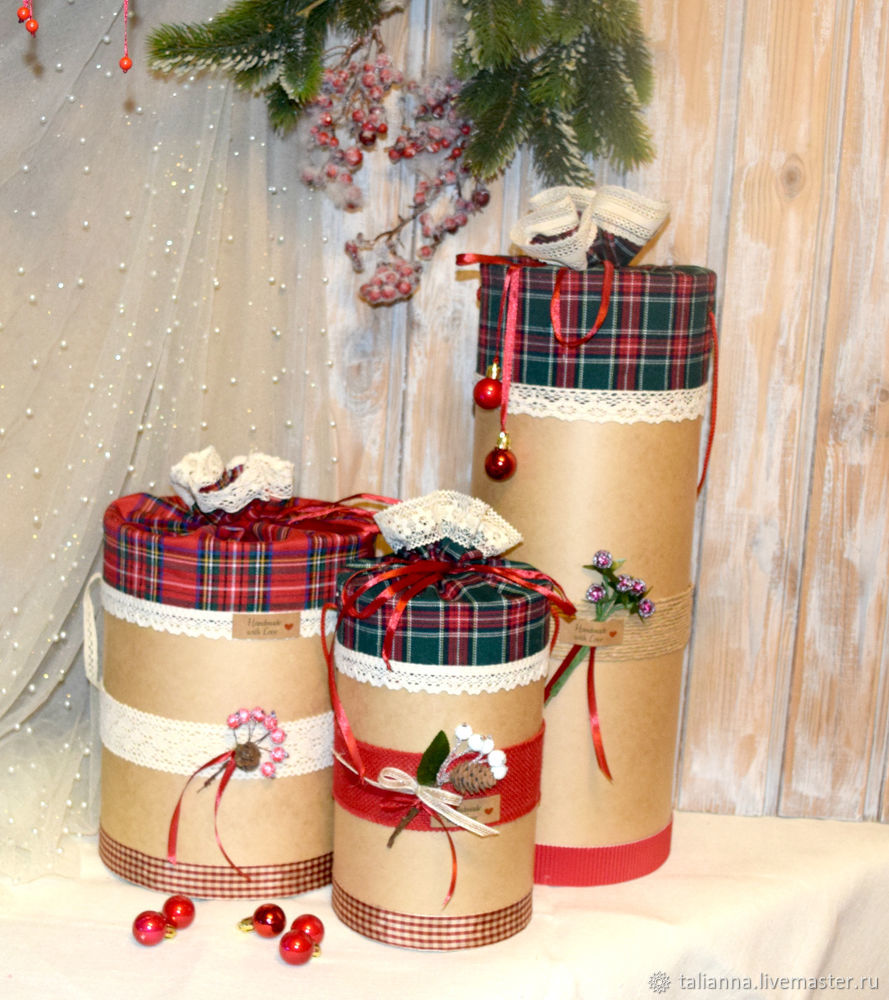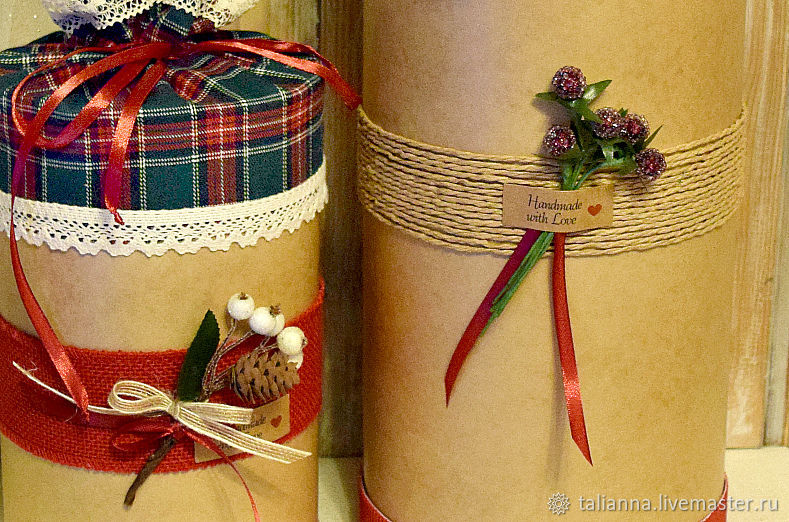 For this doll I also made a lower box.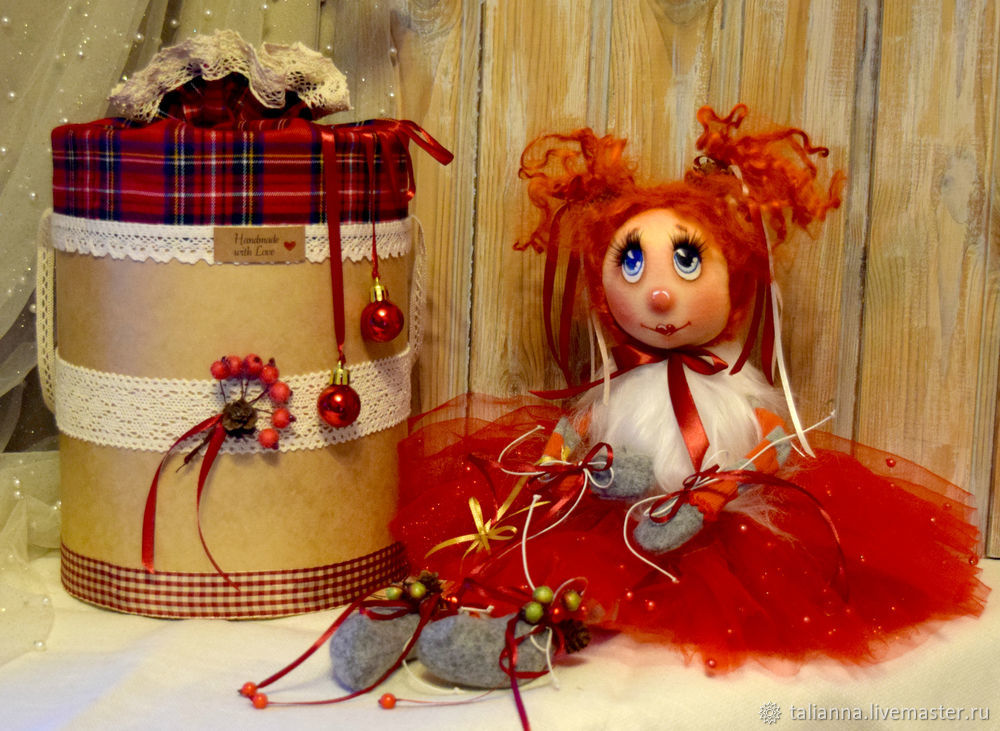 Happy New Year!
I wish you all the best!
Sincerely yours, Taliana!
DIYs & Tutorials on the topic