Create a Christmas Mood: 50 Ideas for Festive Decor
Soon, very soon our favorite holiday New Year will come. So, maybe it's time to think about home decorations? I want to let into your life some tales, and New Year's holidays are the right time for magic... Well, dear wizards, everything is in our hands! Get inspired and choose your miracle!
The queen of the festival is, of course, a Christmas tree. But it can be not only a traditional cut down Christmas tree or an artificial tree, but also a very unique one! Of course, there is no substitute for the smell of pine needles, but you can find a compromise: you can bring home some pine twigs for a smell, and a tree can be like this: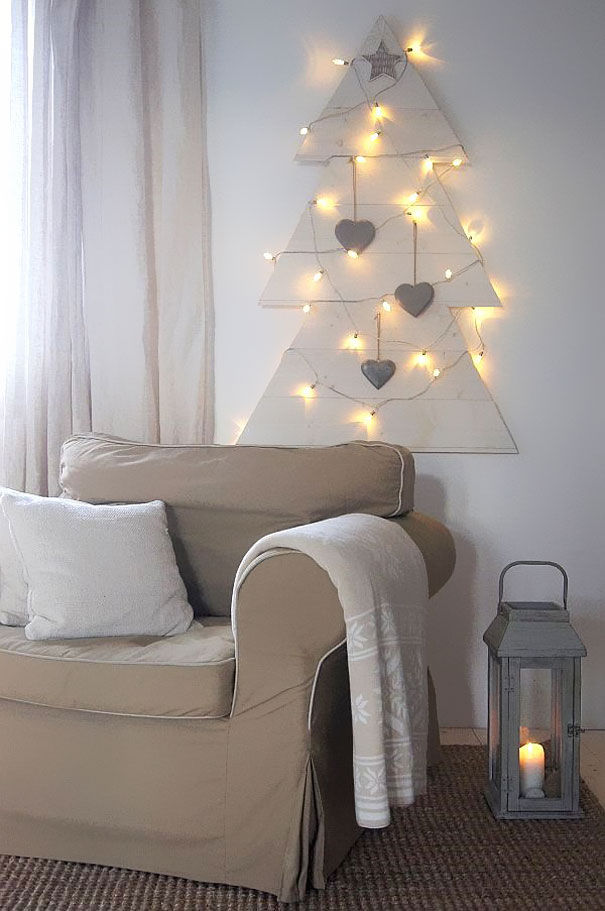 Or this: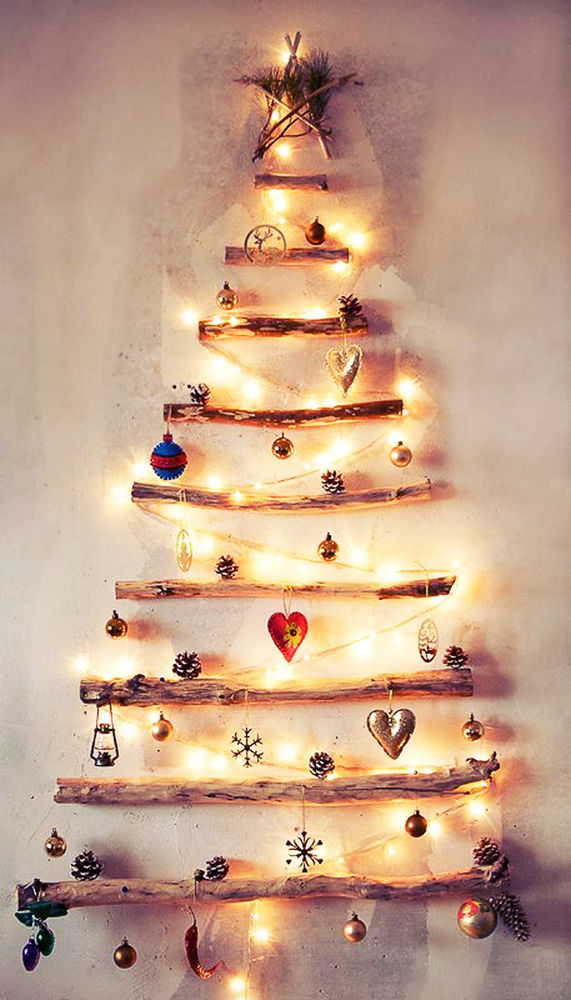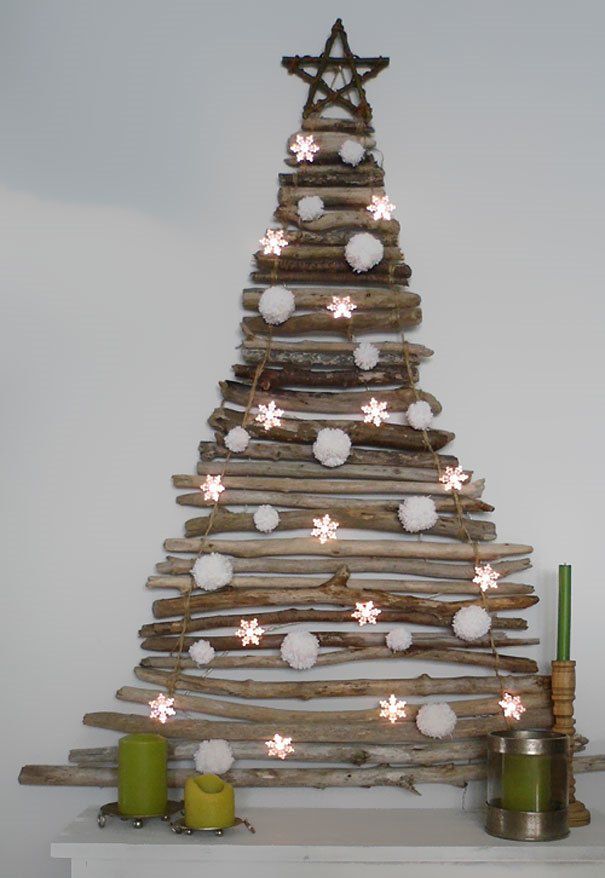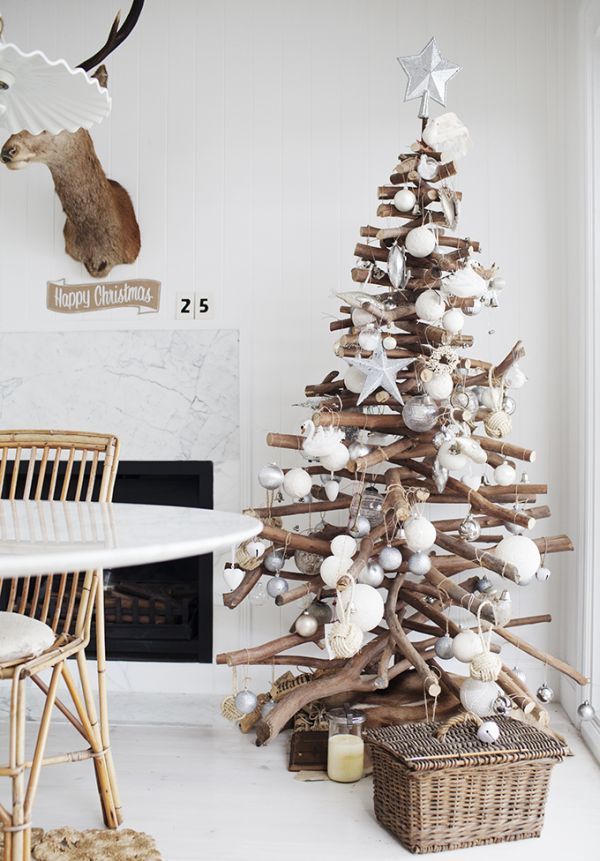 And this: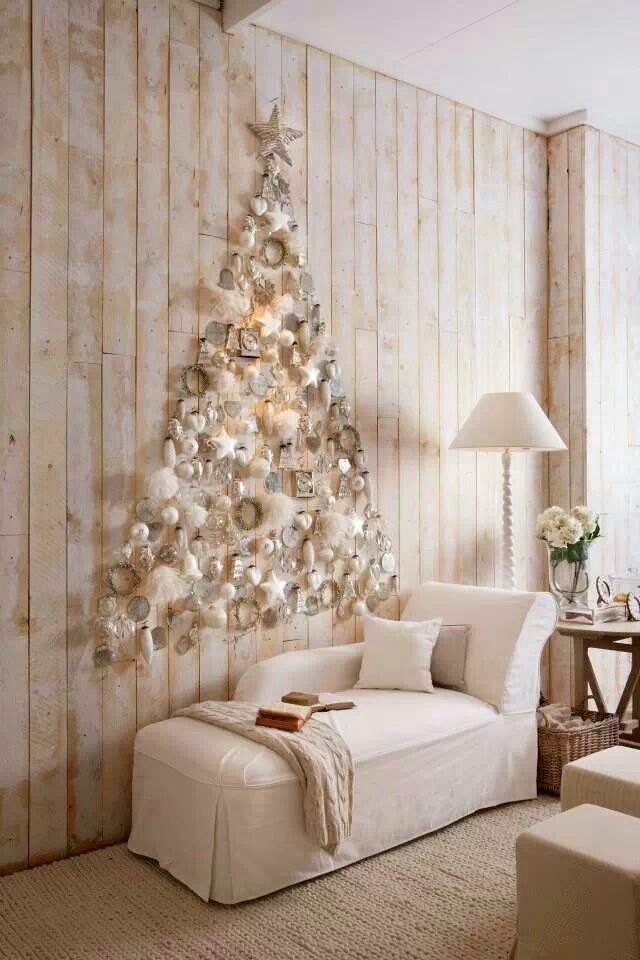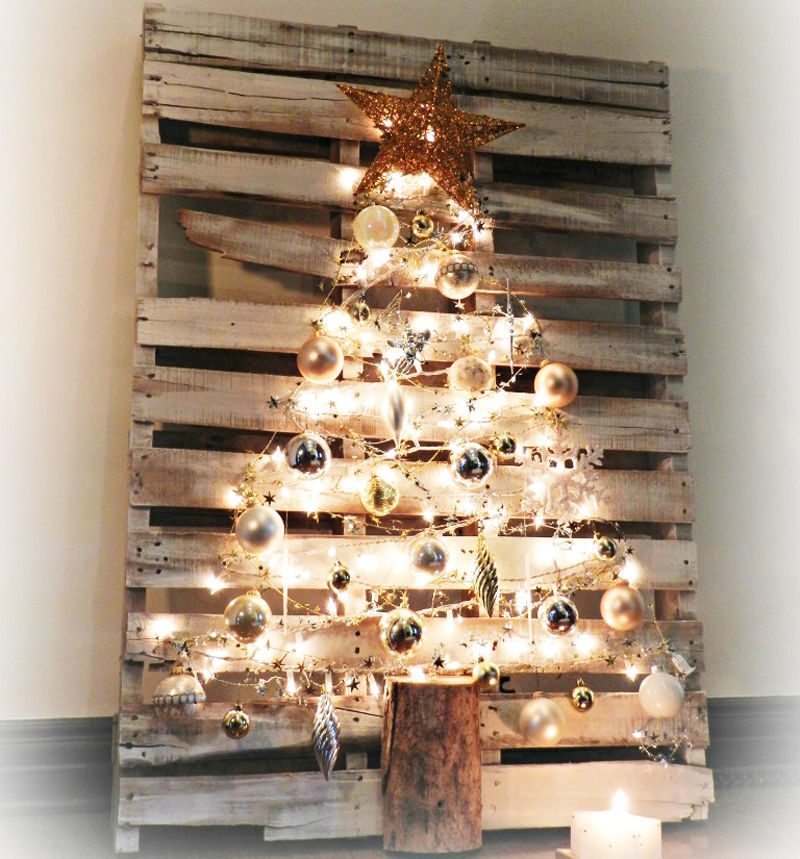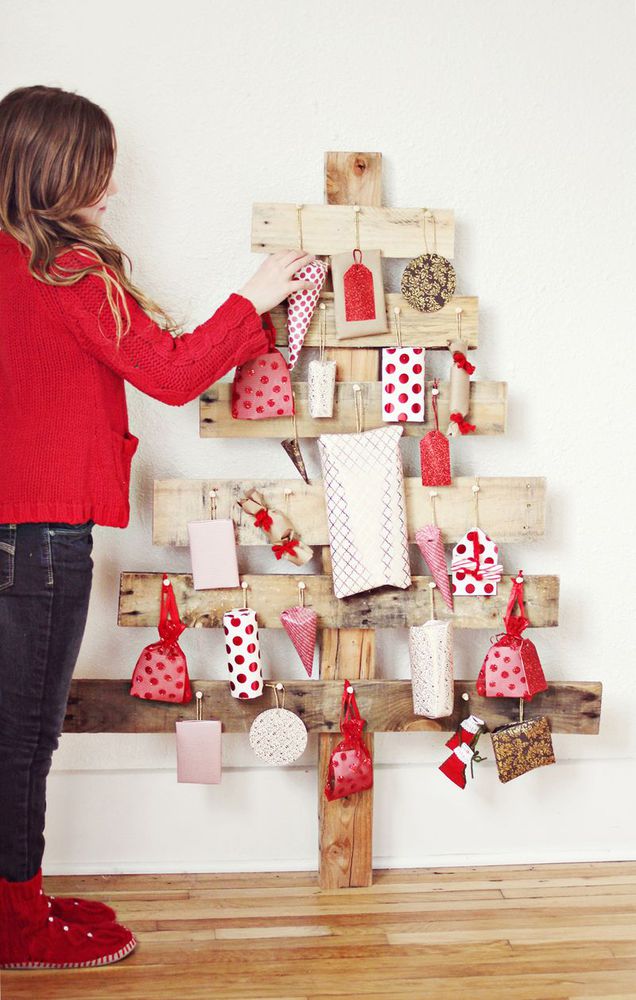 And even this: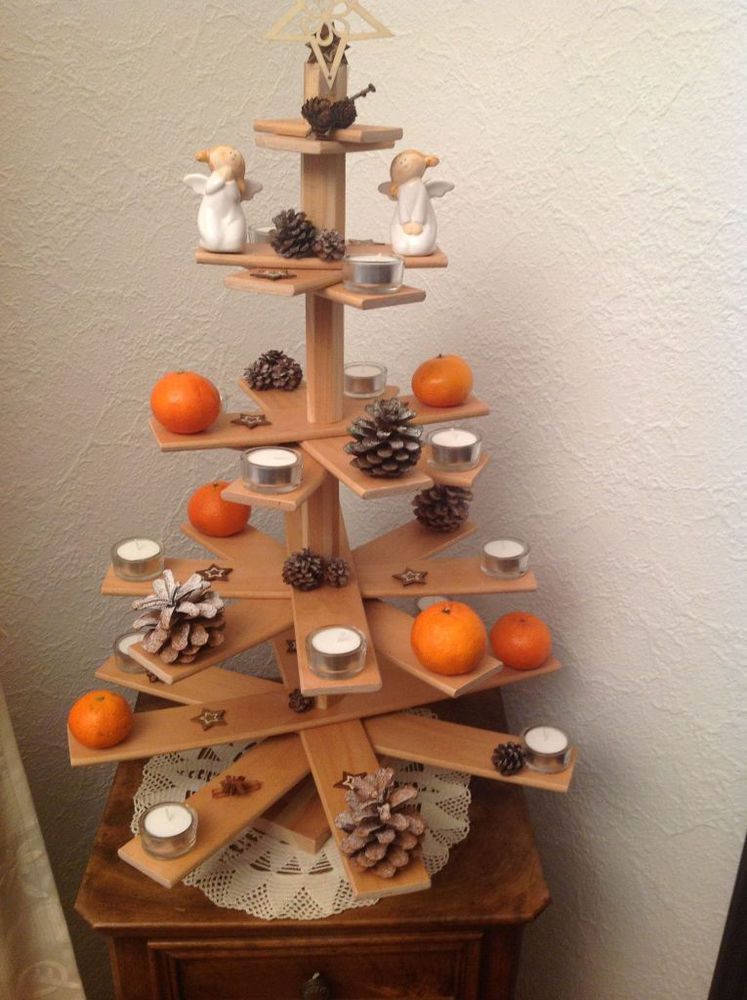 I liked the above eco-friendly Christmas trees very much! They are not to everyone's taste, of course, but still, they are gorgeous!
More creative options are also possible:
A tree of a step-ladder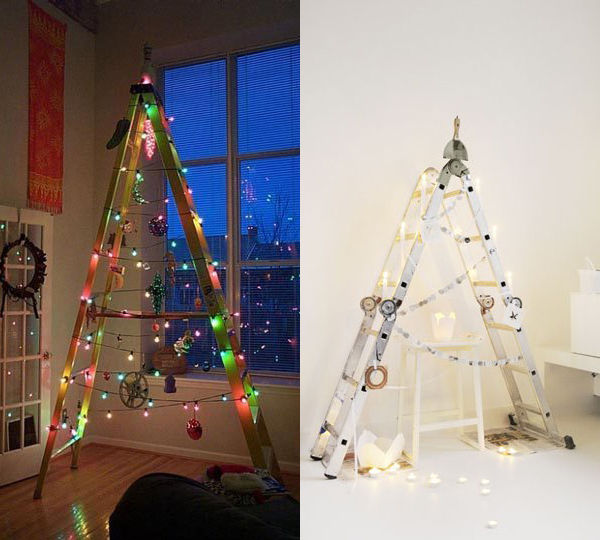 What? Quite relevant for those who finished renovation before New Year :)
A tree of a tripod for a camera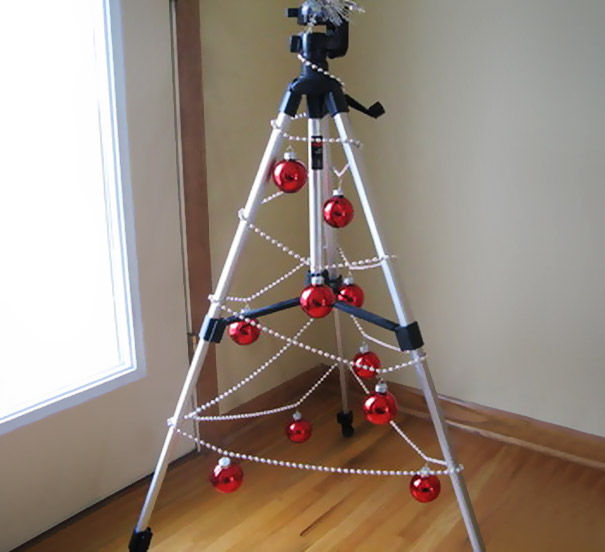 A Christmas tree made of books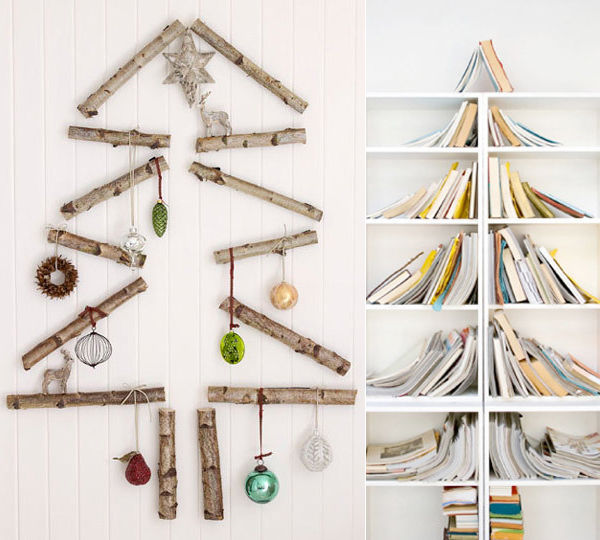 And again a wonderful Christmas tree made of branches — I can't get rid of the nostalgia for the old house! :-)
I am very impressed by the hanging Christmas tree of Christmas balls — it is beautiful, unusual, spectacular, but the design is quite complicated and time consuming: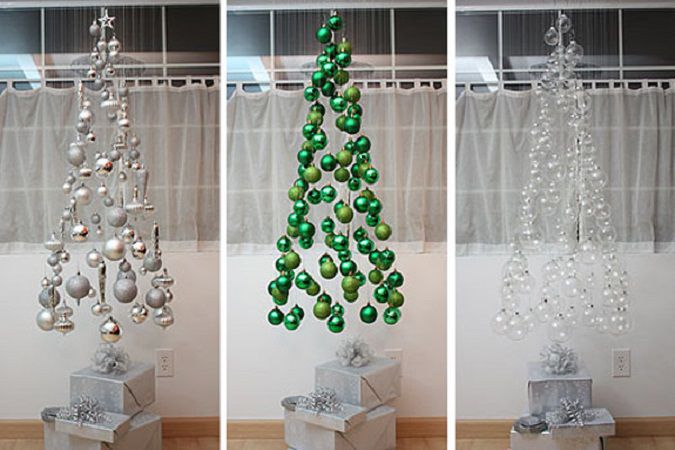 The balls are hung on fishing line and attached to a circular mesh structure (mesh is used to fix the fishing line):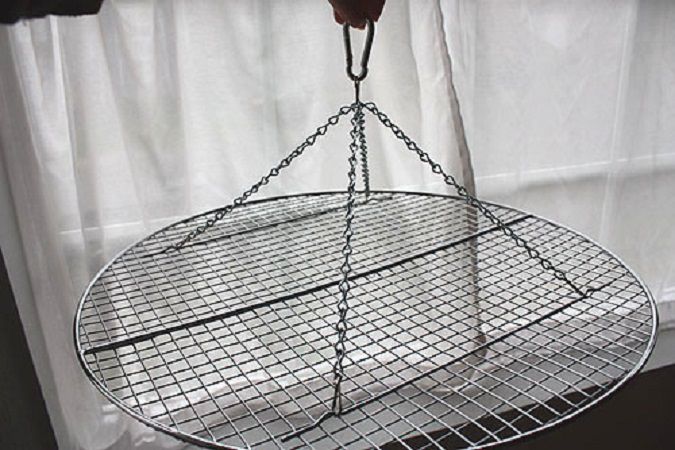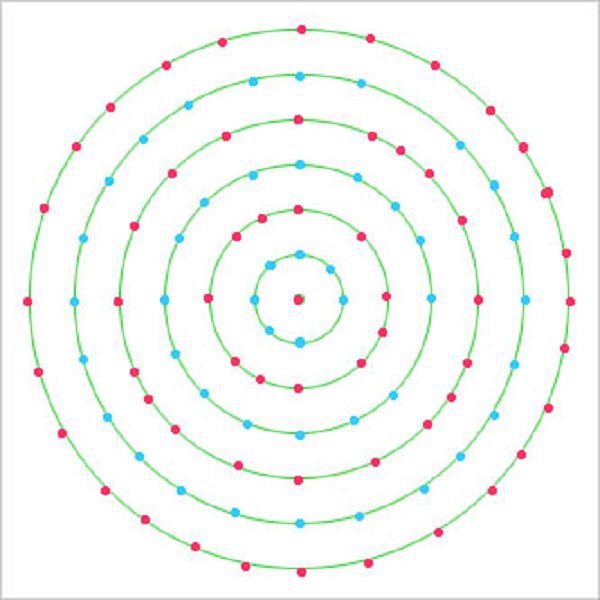 The points in the photo are the points of attachment of the fishing line to balls. Fishing line is cut into different lengths. The closer to the center a ball is, the shorter is the fishing line. The outer diameter of the circle has the longest pieces of line.
The view from the top: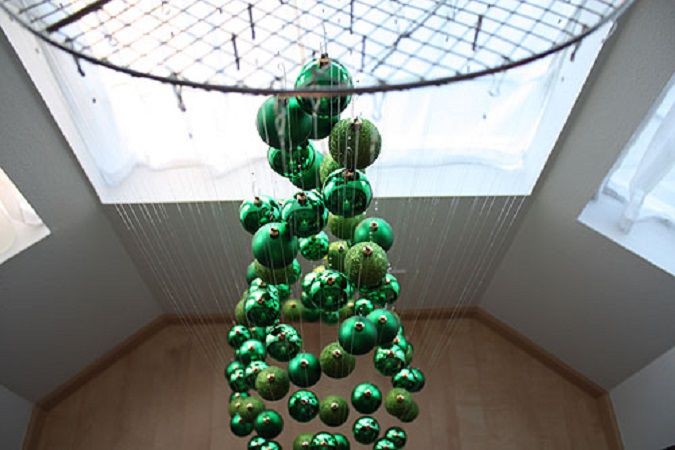 The view from the bottom:
Continuing the topic of home decor in the eco style (well, I am not doing that on purpose).
You can make such a beauty of the most ordinary branches! I could not pass by: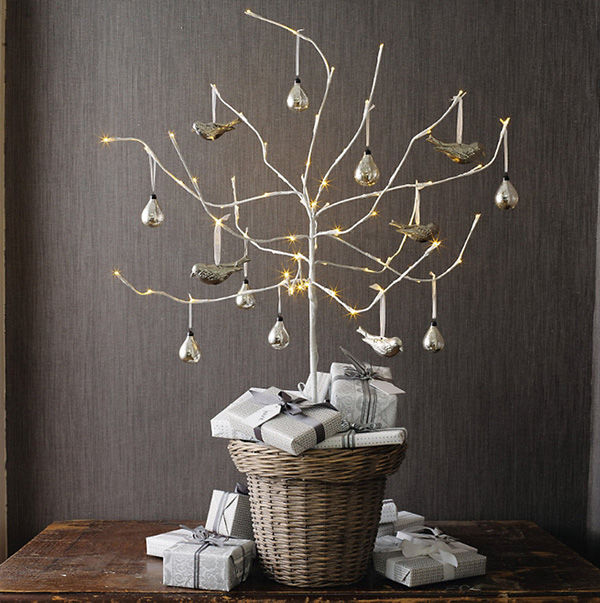 A twig can be coated with gold or silver paint. You can decorate not only with golden balls and toys, but also with pine cones and even fruit! You can also leave it natural, unpainted...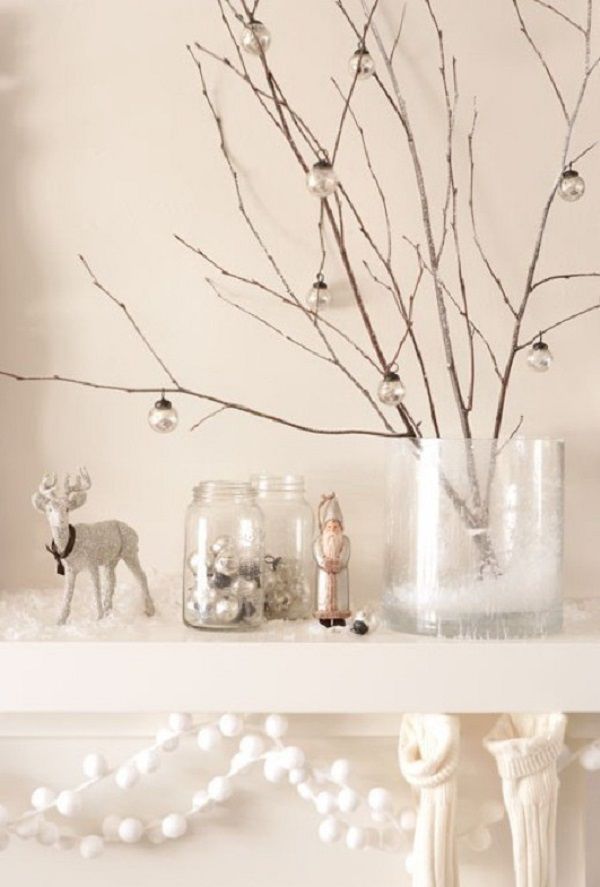 Surprisingly delicate, light and airy composition...
An amazing twig, decorated with crystals — I already know what I'll do with my old crystal chandelier: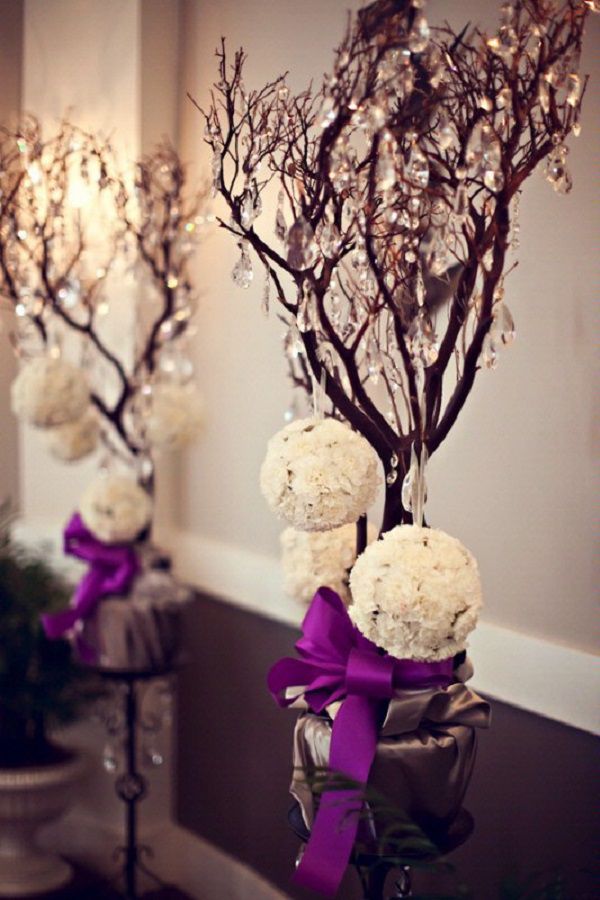 I guess, this bright composition is embellished with felt beads — a stunningly warm and elegant idea: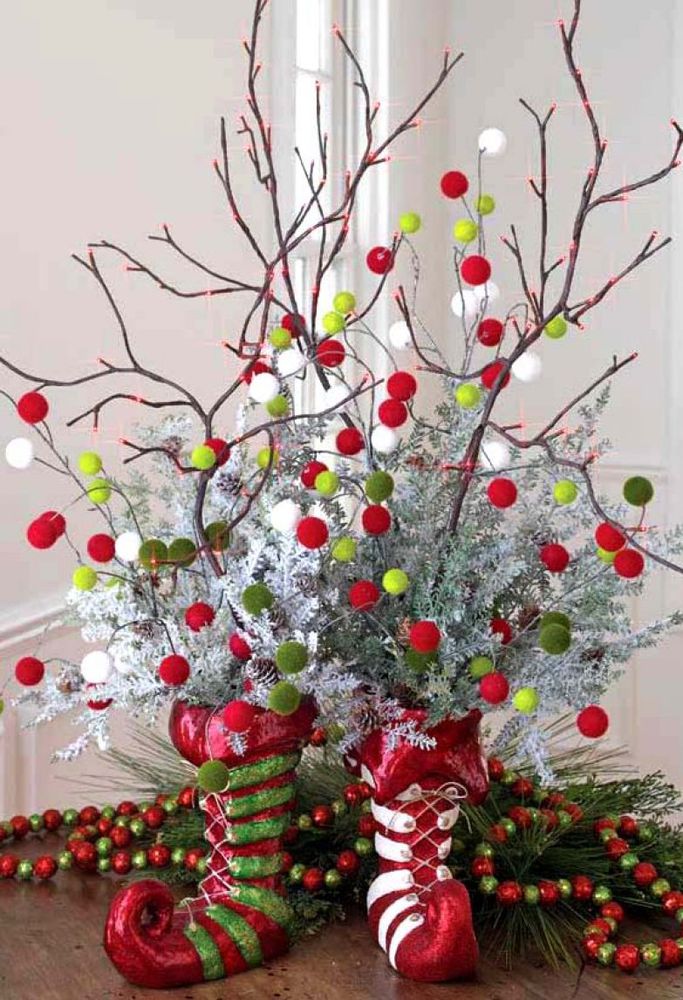 You can decorate New Year's interior with snowy branches. For this purpose you can use pine twigs or usual twigs of deciduous trees and shrubs. And you can make compositions of both types of twigs at the same time.
The easiest way is to use a can with snow spray: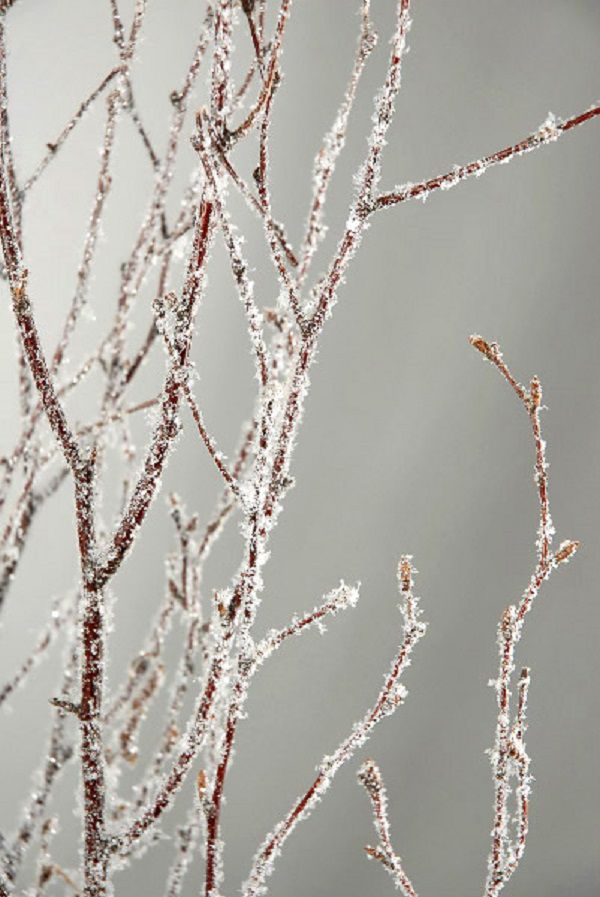 Or spray with white paint: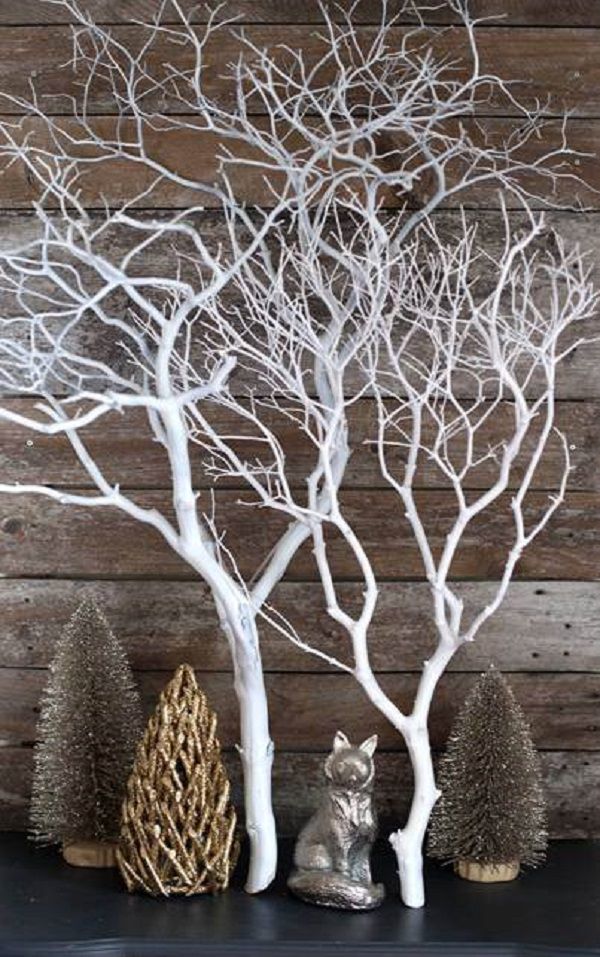 If you smear painted branches with glue and sprinkle with glitter, you will get a shining miracle:
The theme of trees has not ended! You can create a mini Christmas tree for decorating a coffee table, a Christmas table or a Christmas composition. You can make this fluffy miracle of white feathers: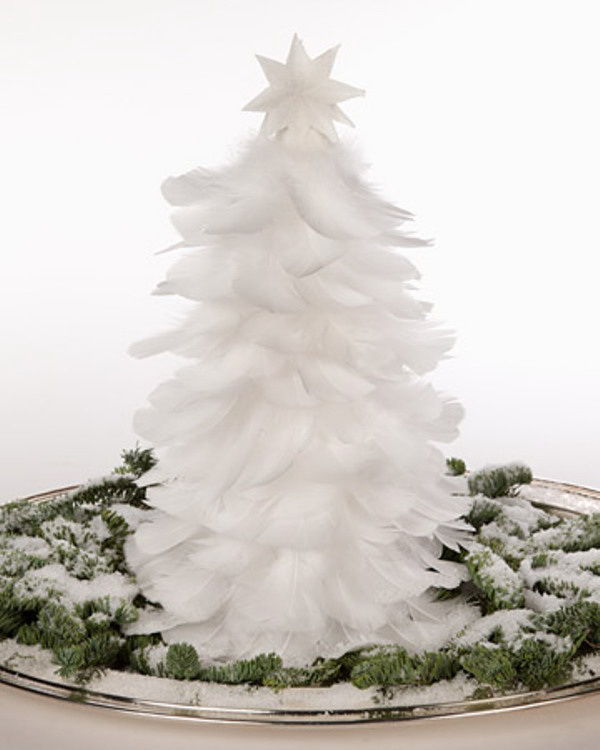 Sparkling Christmas trees made of Christmas balls and a cone plastered with sequins: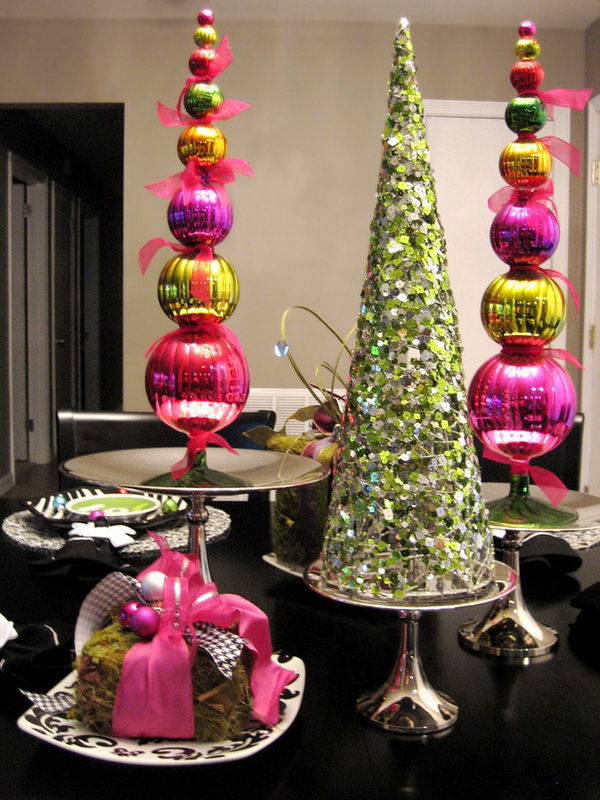 And how do you like these beauties? In my opinion, they are incredible! I think this is glass mosaic or mirror mosaic — a great idea! I think you can also use old CDs: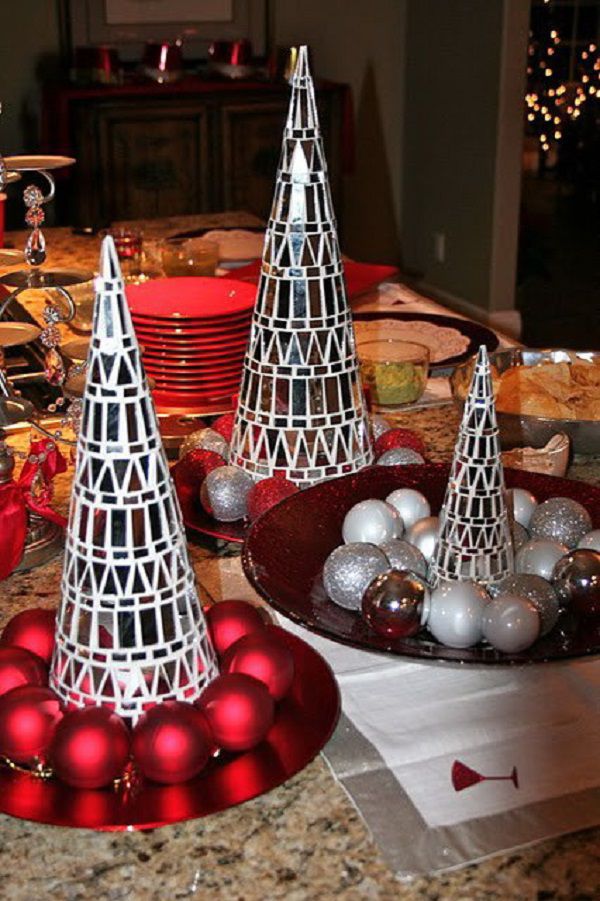 Classic Christmas trees of cones: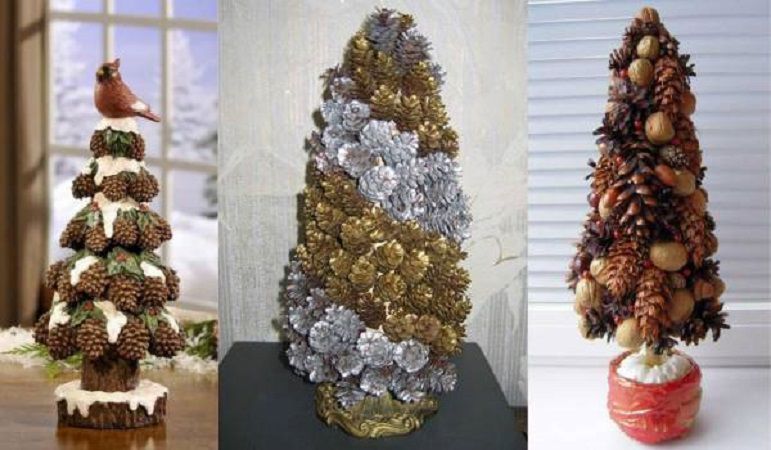 Well, quite small, decorative Christmas trees: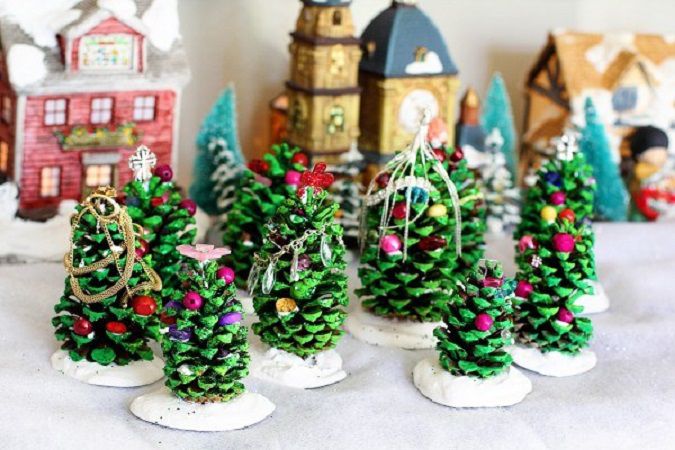 You can make these cute Christmas toys from an old artificial Christmas tree: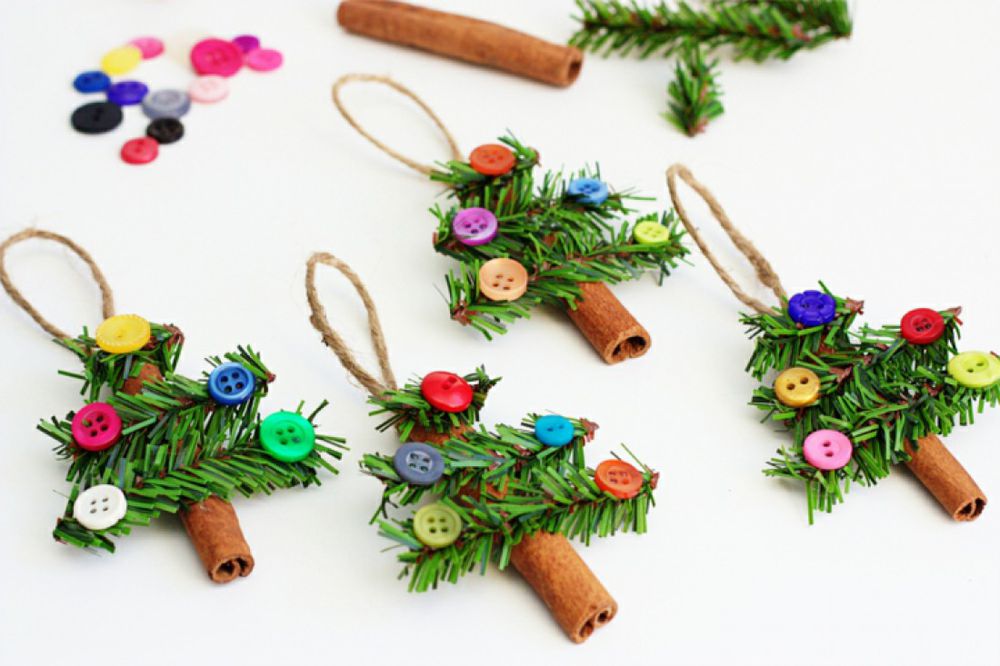 Mini Christmas trees of felt:
I loved tree-pillows. They are festive and cozy: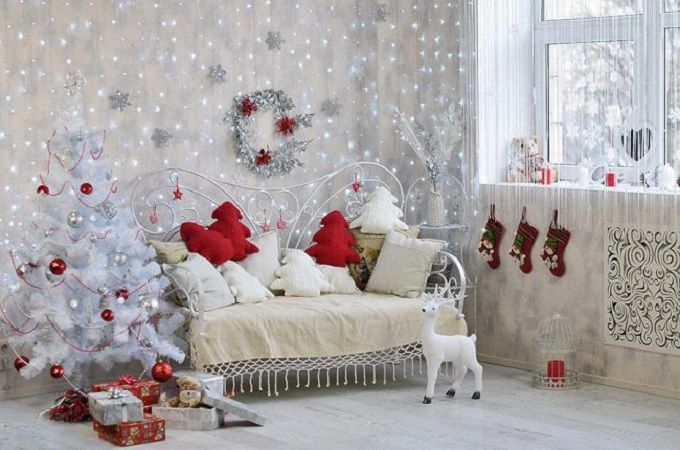 Well, a very alluring couch... And it seems that this is the room of the Santa's helper :)
The cushions can be made in the traditional square shape of fabric with Christmas themed patterns or of shiny fabric.
"Almost a tree" :)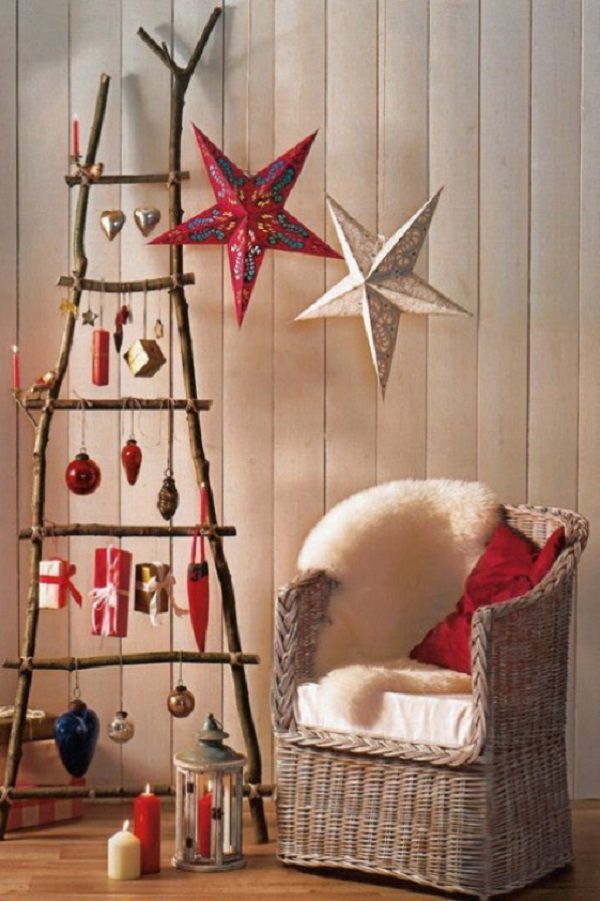 A charming composition with the "almost a tree":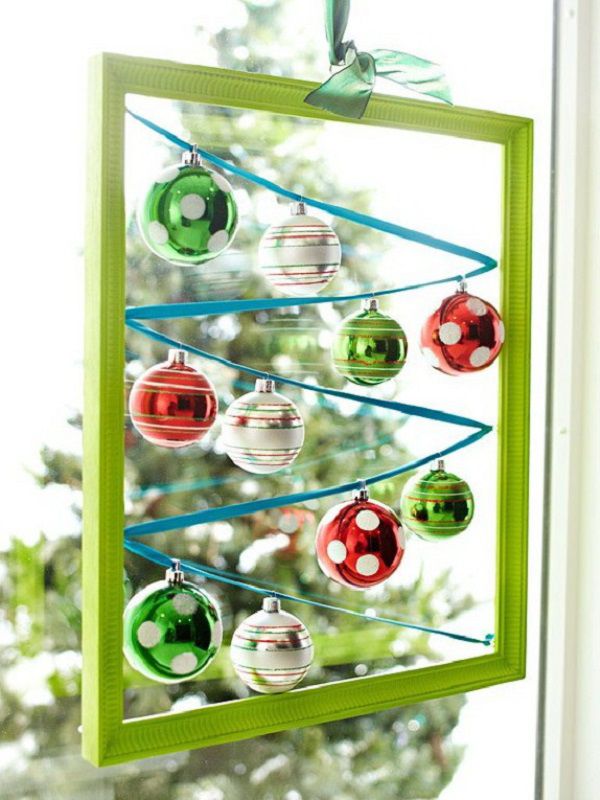 I just fell in love with this panel — it is elegant, unusual, rich...
Well, what's a Christmas tree without cones? It is extremely simple to construct such a wonderful ball of cones: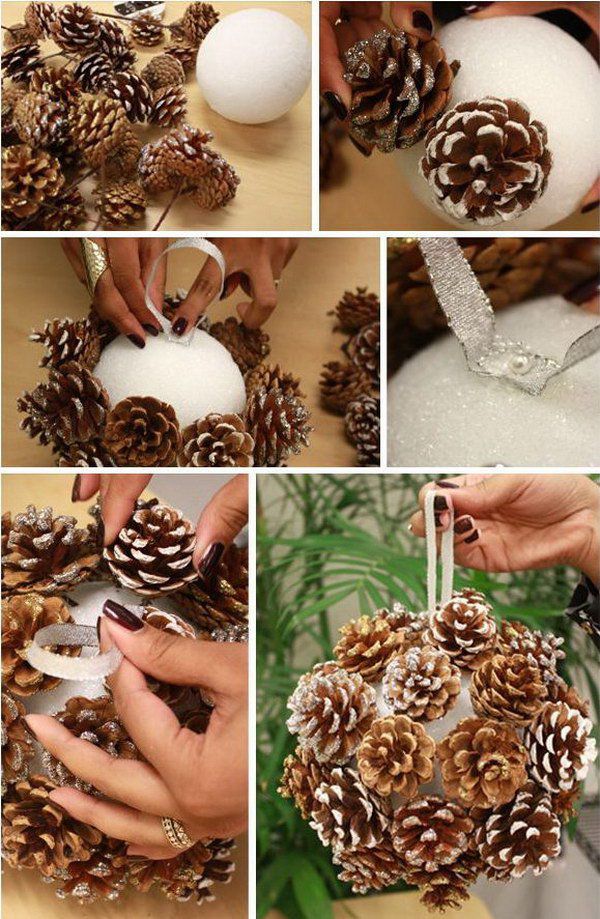 Another New Year's attribute — candles. Let's take a look, what fairy tale you can create with their direct participation:
And you can use ordinary glasses to make candlesticks...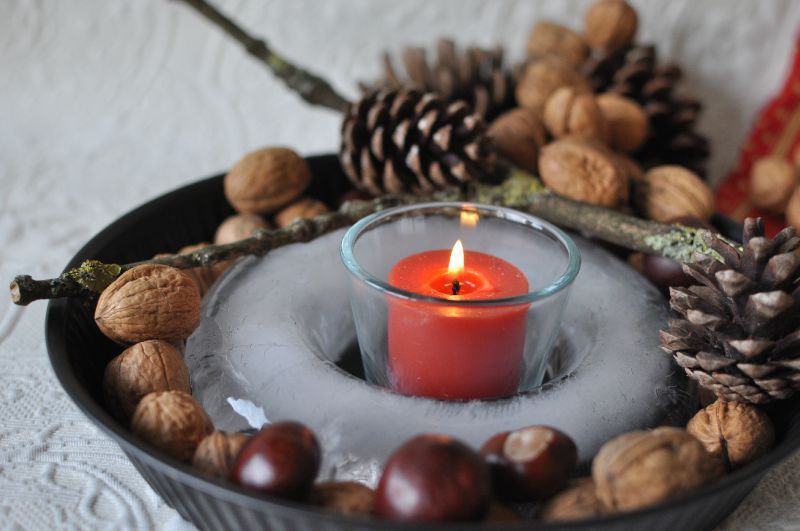 transparent vases, glasses....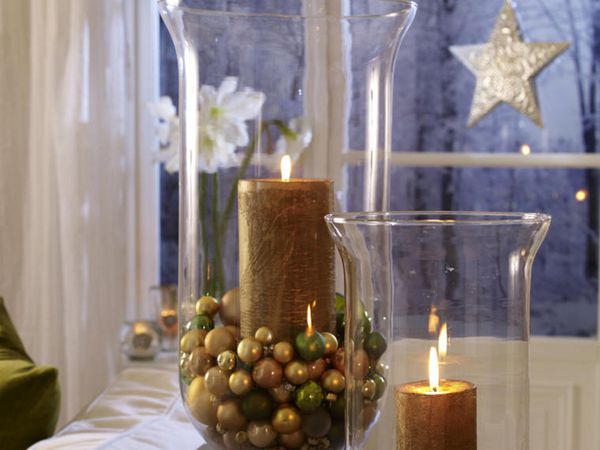 and even ordinary jars!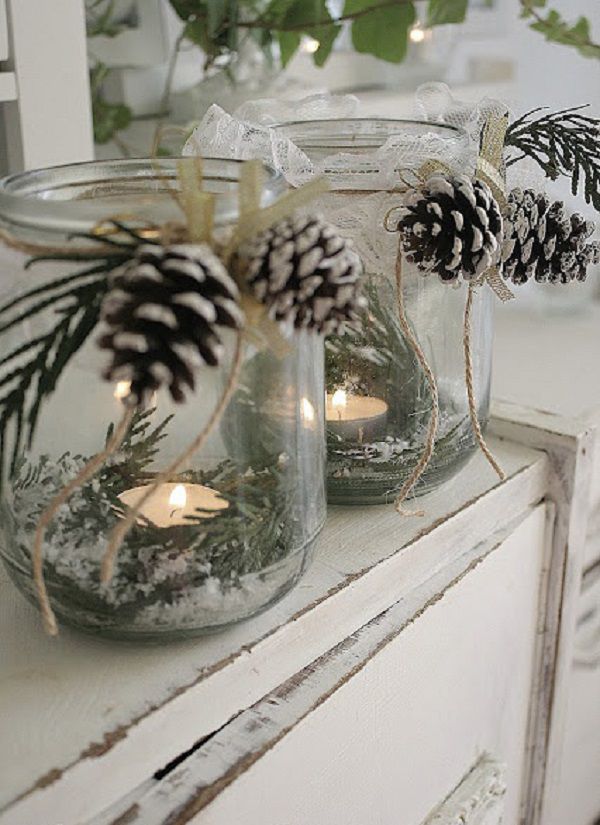 But what about the glasses? Of course, yes, yes, yes, yes! But in a completely different interpretation: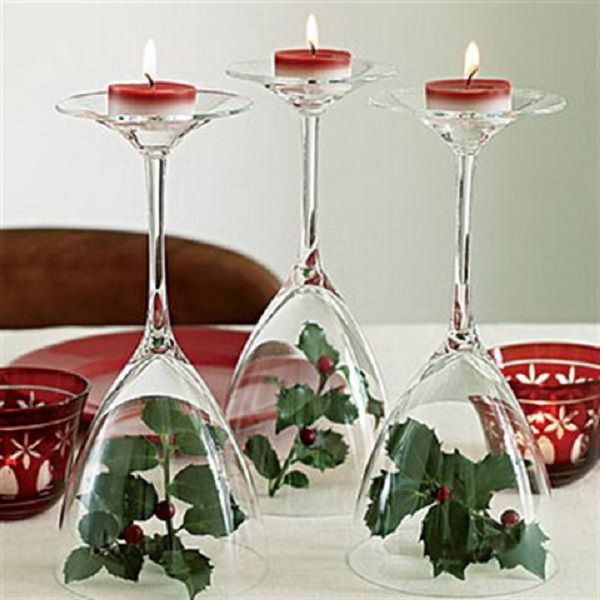 I love the unusual perspective on things! And my inner voice rejoices: "I told you: do not throw them!" My grandmother's legacy finally came in handy :)
Candlesticks can be made from... fruit! Tasty, but inedible. Short-lived, but very nice and original: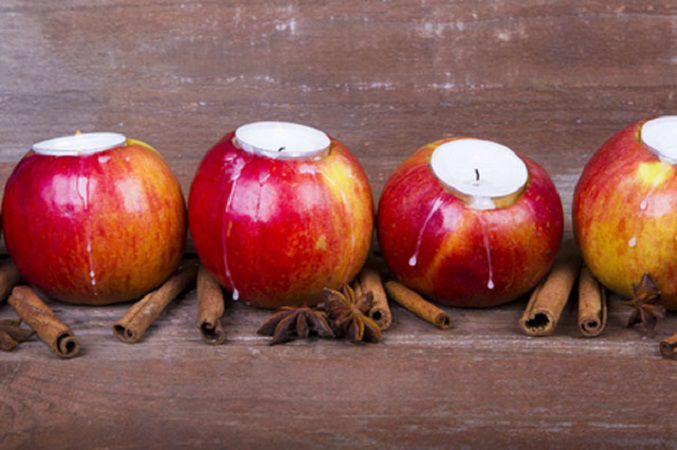 And some more Christmas decorations with candles: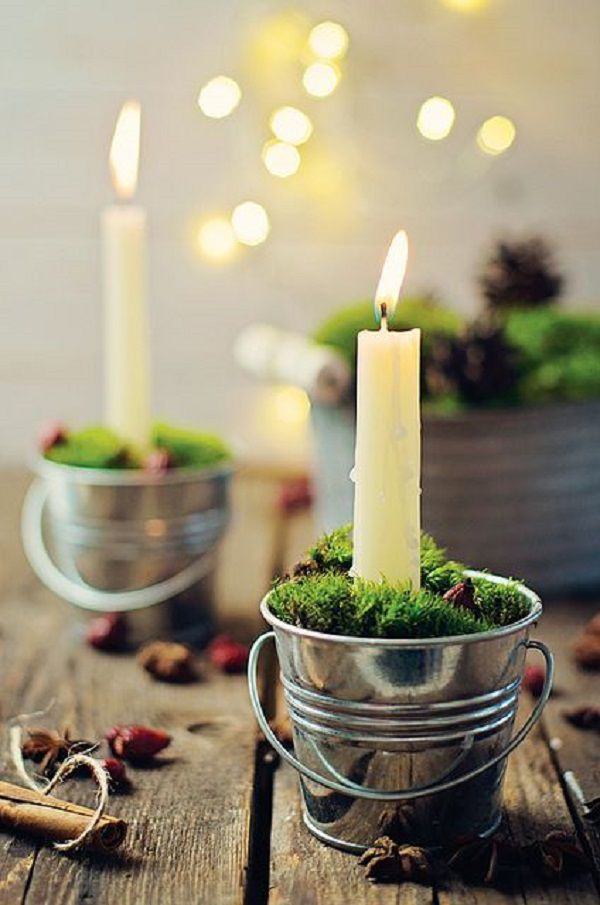 What an eco-friendly chandelier, I love it: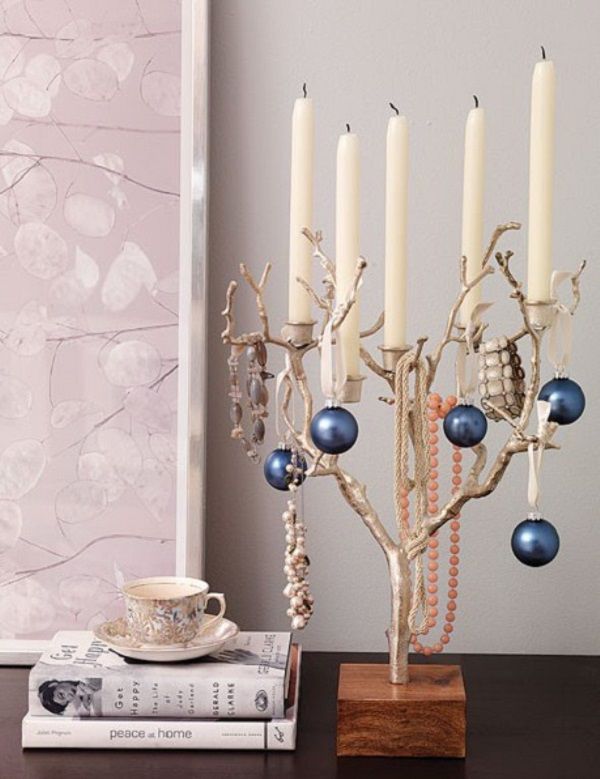 A very cozy and neat composition in a garden lantern:
Look, what a gorgeous chandelier: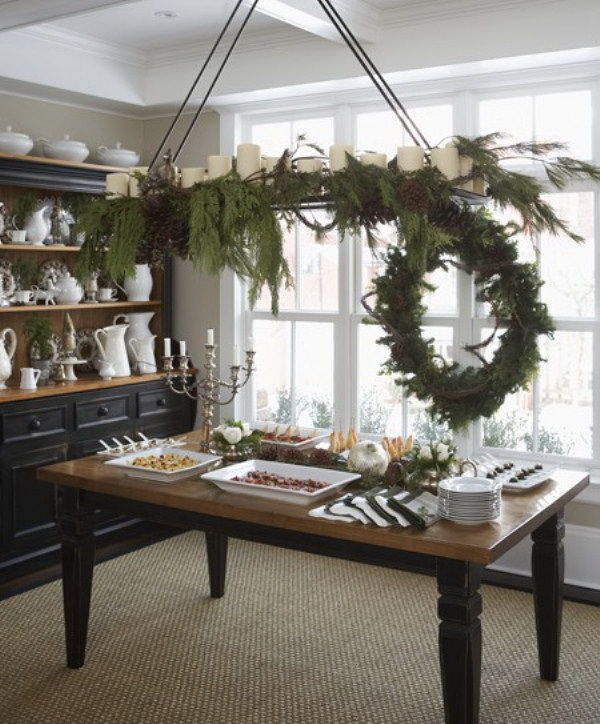 Christmas wreath — a typical home decoration at the Christmas time in the form of a wreath of fir branches with four candles fixed vertically or set on the table. (Wikipedia)
I don't like wreaths very much, but creativity is something that I do love! I liked this composition: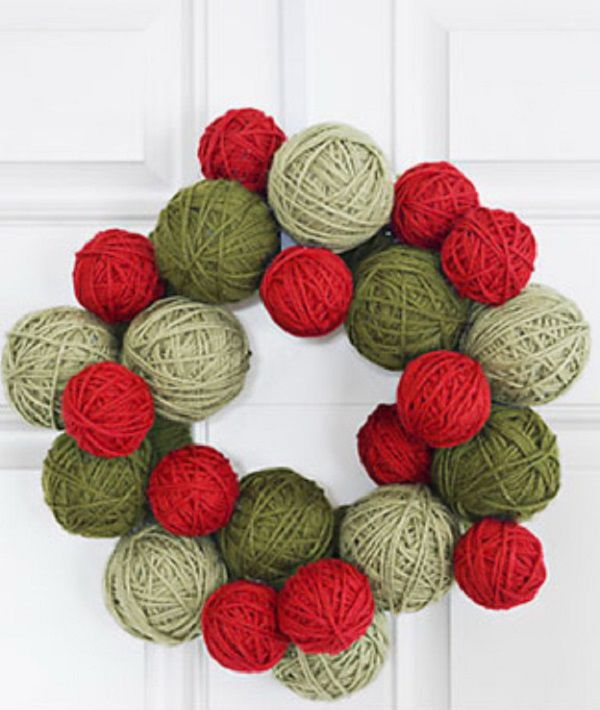 Now the question "Where to put the rest of yarn?" can be answered easier and faster :) If you think that this wreath is not enough dressy, add satin ribbons, Christmas balls, snowflakes....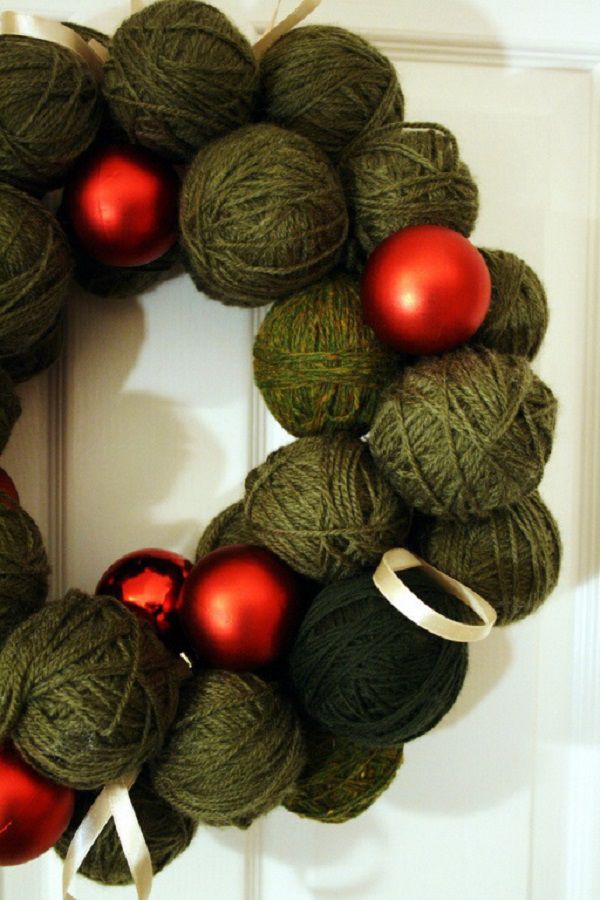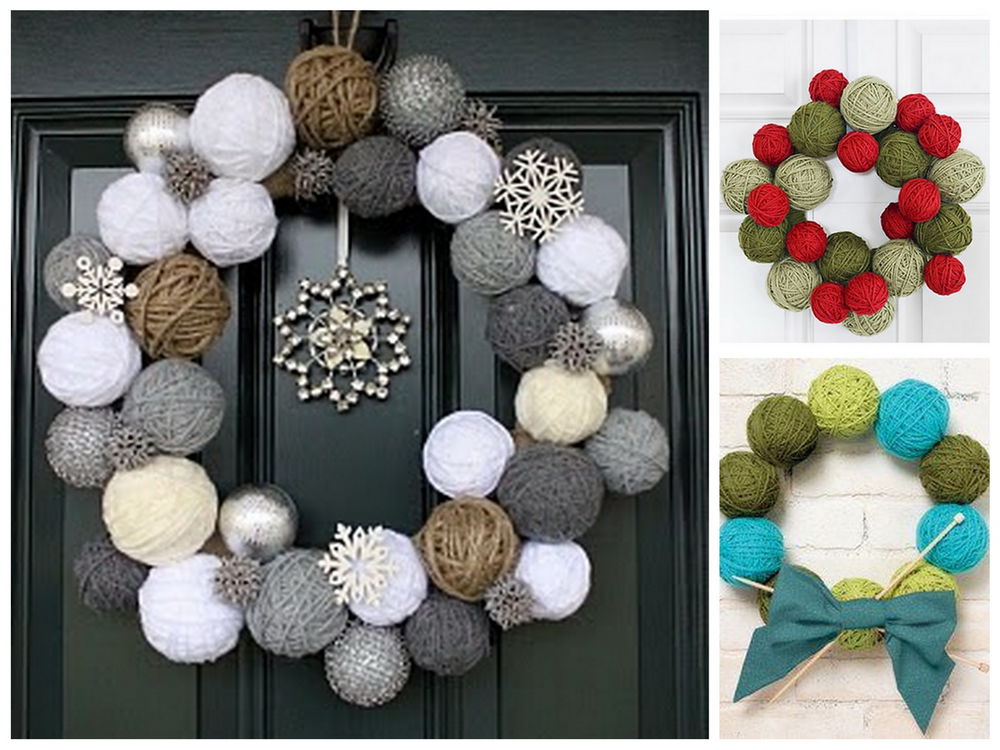 I love the pretty wreath with needles :)
Of course, I found more interesting ideas, but this is all I have managed to organize at the moment.
Get inspired and make your wishes!
Oh, yes, the most important thing: don't forget to buy tangerines! A lot of tangerines!