DIY Magic Oriental Lantern
A Christmas lantern.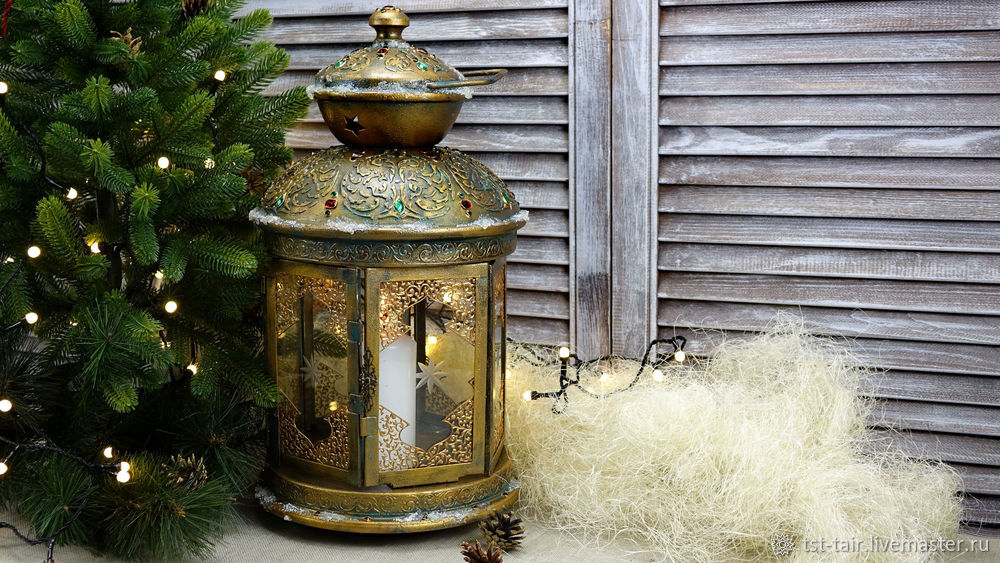 A conventional surface is transformed into antique bronze and covered with "forged" patterns. A snow-covered lantern will serve as a shelter for a large candle or a cozy garland with warm light.
All decoration techniques can be easily repeated on other products.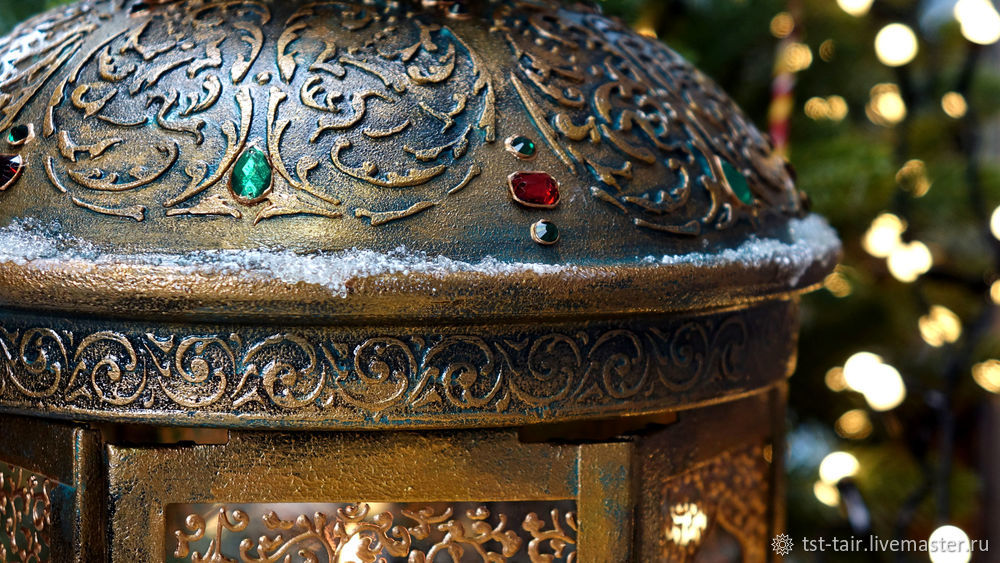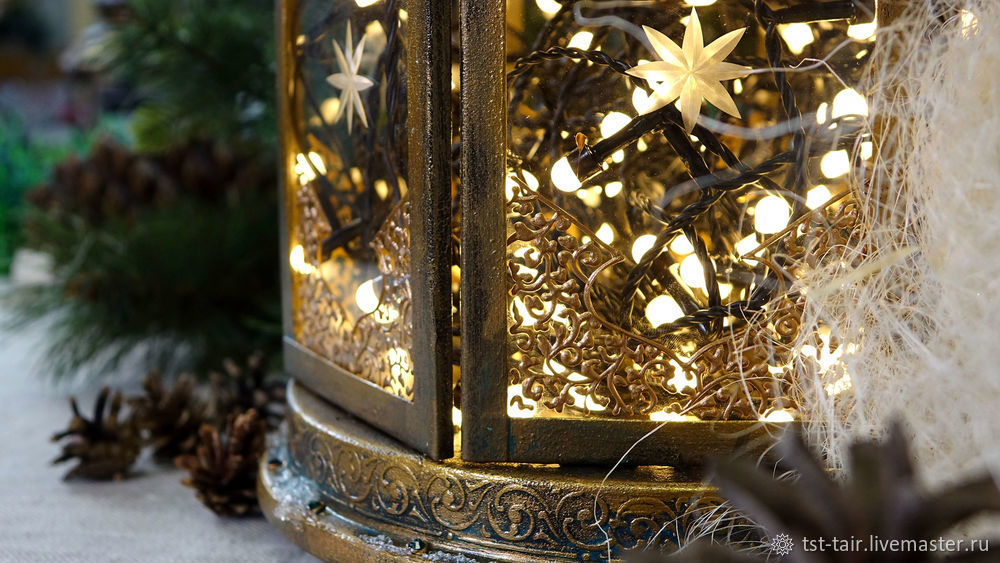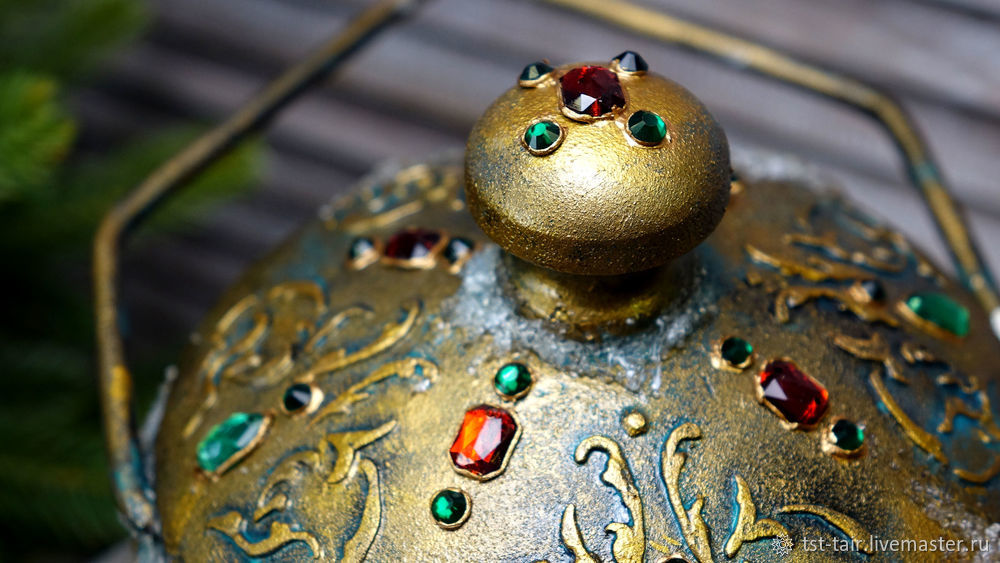 You'll need:
a base for the lantern;
black acrylic primer;
relief paste or putty;
empty tube of contour or glue to draw patterns;
stencils;
acrylic paints for patina: Cobalt Green Light Cool, Dark Green and Turquoise;
acrylic metallic paints: Old Bronze, Classic Bronze, Old Gold;
universal acrylic lacquer;
green and red rhinestones;
Bronze Antique contour paste or acrylic contour;
crystal paste for ice imitation;
glue, a pencil, brushes.
DIYs & Tutorials on the topic