Fantastic Beasts by Alvaro Herranz: a Magician Zoologist in the Real World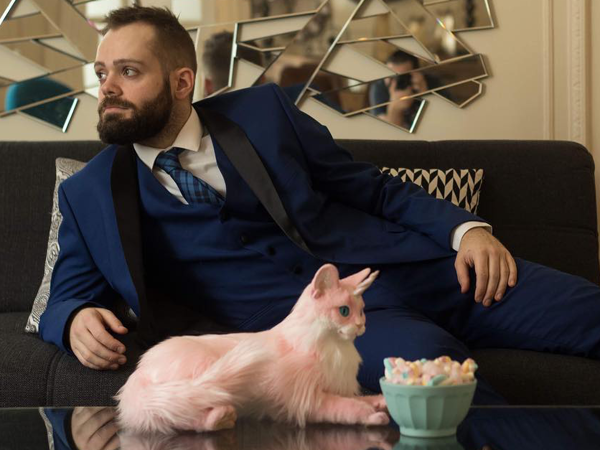 "I was born in 1988, and soon I was kidnapped by fairies and replaced by a log. But they quickly became tired of me, and they brought me back," says the wonderful artisan about himself. "The tragic childhood experience turned into an obsession with mythical creatures."
Alvaro Herranz lives in Spain. He studies fine art at the University of Barcelona, specializing in sculpture, and he studies by correspondence in the International Society of Cryptozoology. Cryptozoology is the science associated with the search and proof of the existence of mythical creatures. Alvaro has studied many books, articles and ancient texts about magical creatures.
The artisan devotes his spare time to "breeding" fantastic creatures, calling himself a breeder. And some of them comfortably live at his place. Of course, Alvaro is passionate about the world of Harry Potter. He considers himself a true Hufflepuffer. Do you remember that the expert in fantastic beasts Newt Scamander was a student of the same faculty? Like Newt, Alvaro has a pet Niffler, and you can see that they are wonderful together. Bowtruckle can also be met among his favorites. And even the proud hippogriff. My favorite works by Alvaro are cats-unicorns. It is so cute when all these kittens play together. In general, all his works are very vivid and realistic in photos. Are you sure they are toys? Alvaro has two nieces, he tries to fill their lives with magic and wonders. Lucky little girls! Are you inspired by such an example, a life with full dip in miracles?