Russian Beauty in the Paintings by Konstantin Makovsky: 44 Charming Portraits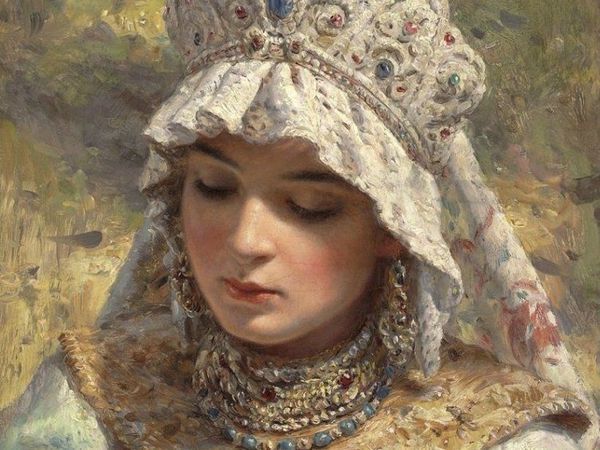 In their childhood, many Russian girls reading or listening to fairy tales or watching cartoons dreamed of becoming a princess or Vasilisa the Beautiful. Perhaps, when I became an adult, the paintings of Russian young ladies by Konstantin Makovsky began to bring me back to my childhood, to those memories when I drew patterns on album sheets fixing them on my child's head with hairpins, standing in front of a mirror, I hang all the beads that were in the apartment on my neck. And then, somehow, with a very important look, sticking out my belly and putting my hands on hips, I came to my mother or grandmother in the kitchen, making it clear to everyone that princesses can do anything — they are not obliged to eat porridge, put the toys in their place and to take care of their younger brother.
I love this artist very much. His narrative paintings and portraits of village girls, and of course his famous portraits of Russian noble young ladies. I think that even the luxury of all of these Russian female ornaments could not overshadow the temper, character and beauty of the Russian soul.
Lady looking into a mirror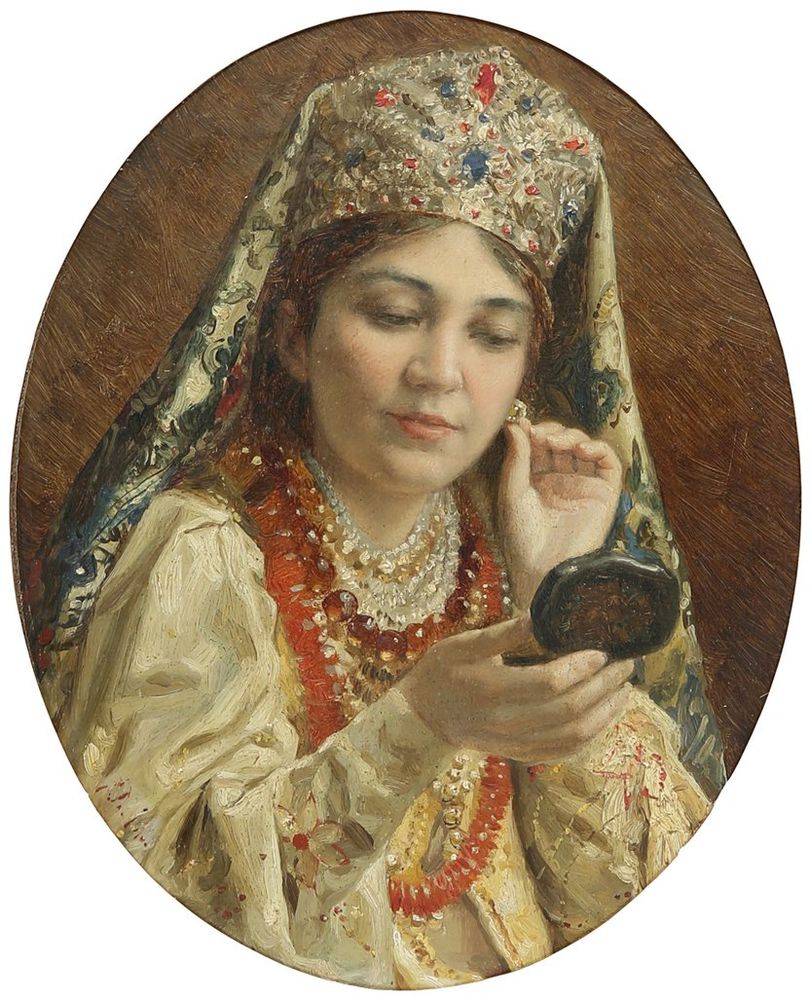 The boyar's daughter in a kokoshnik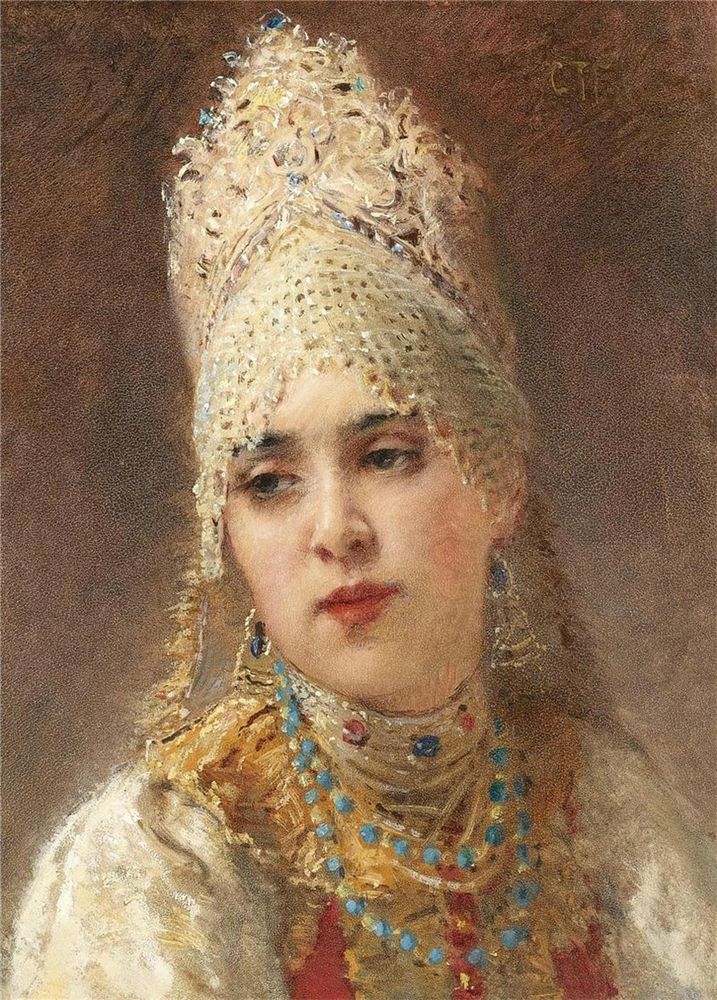 Russian beauty in a kokoshnik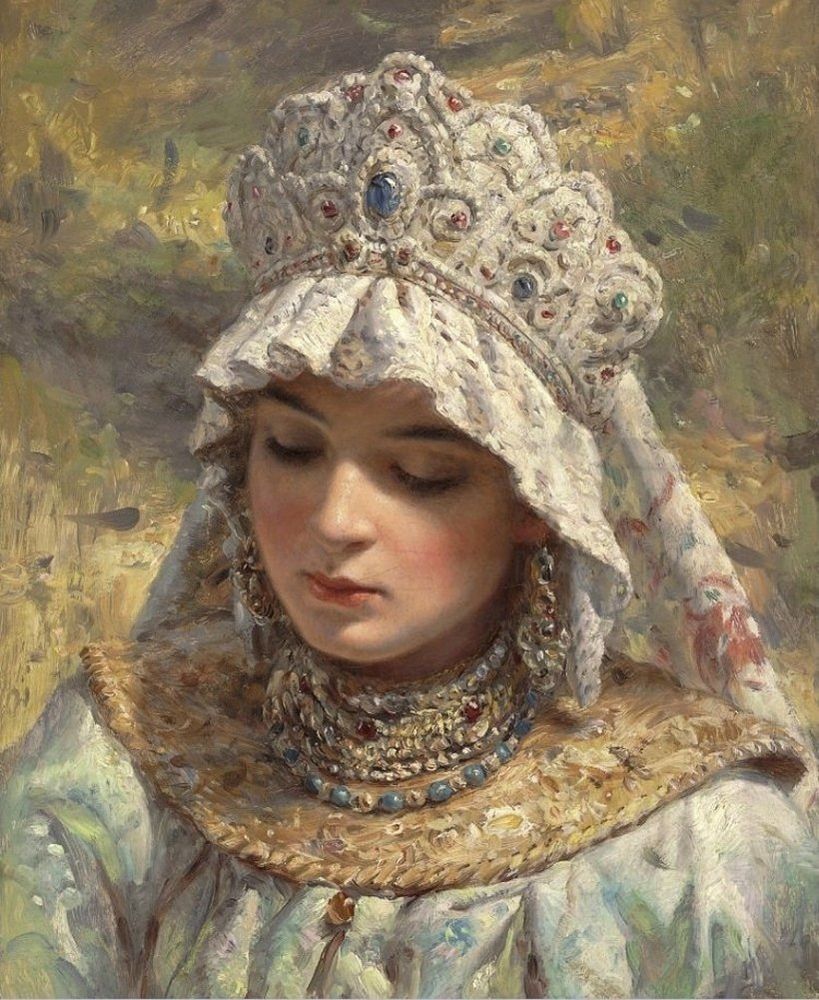 Russian beauty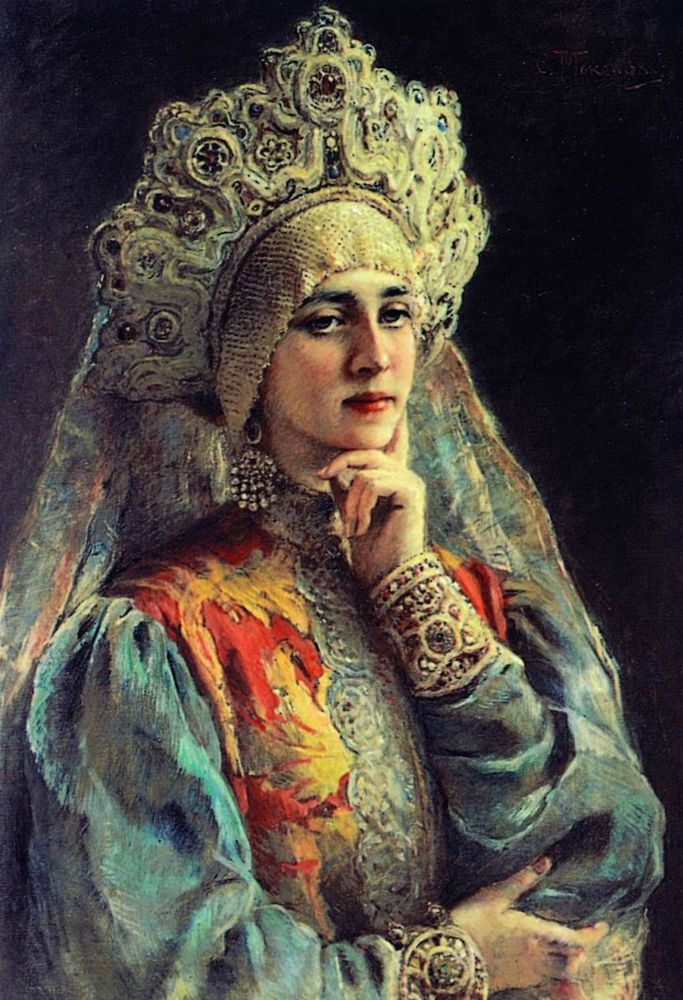 Drinking tea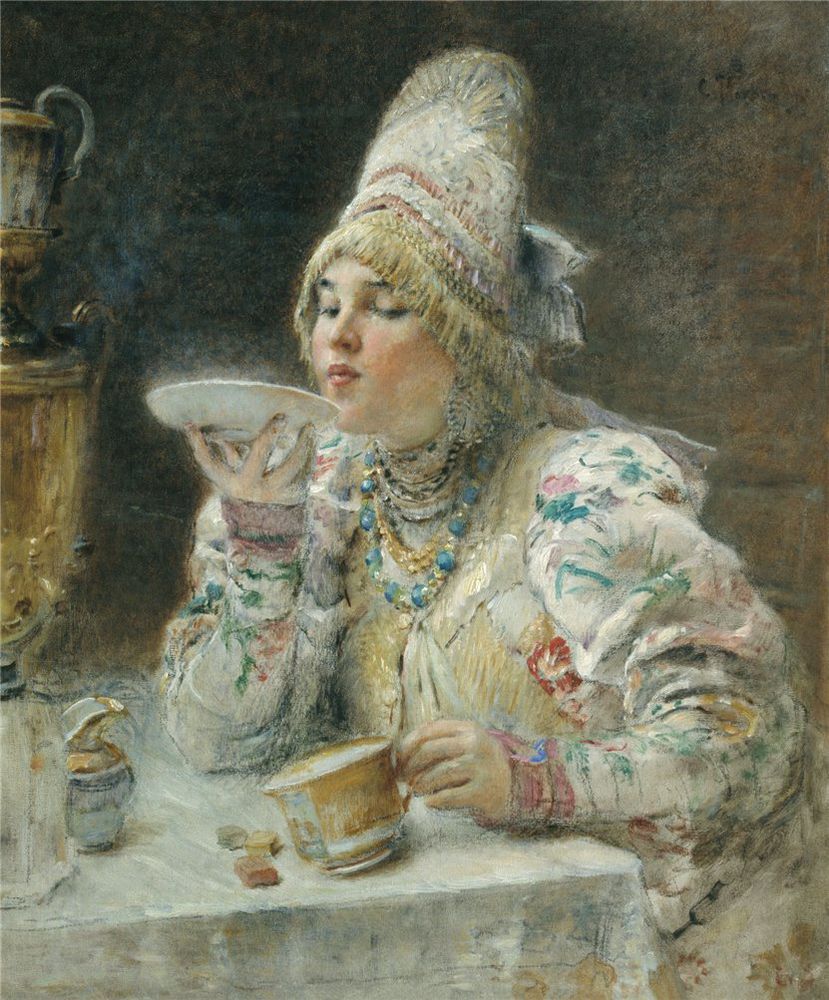 Young bride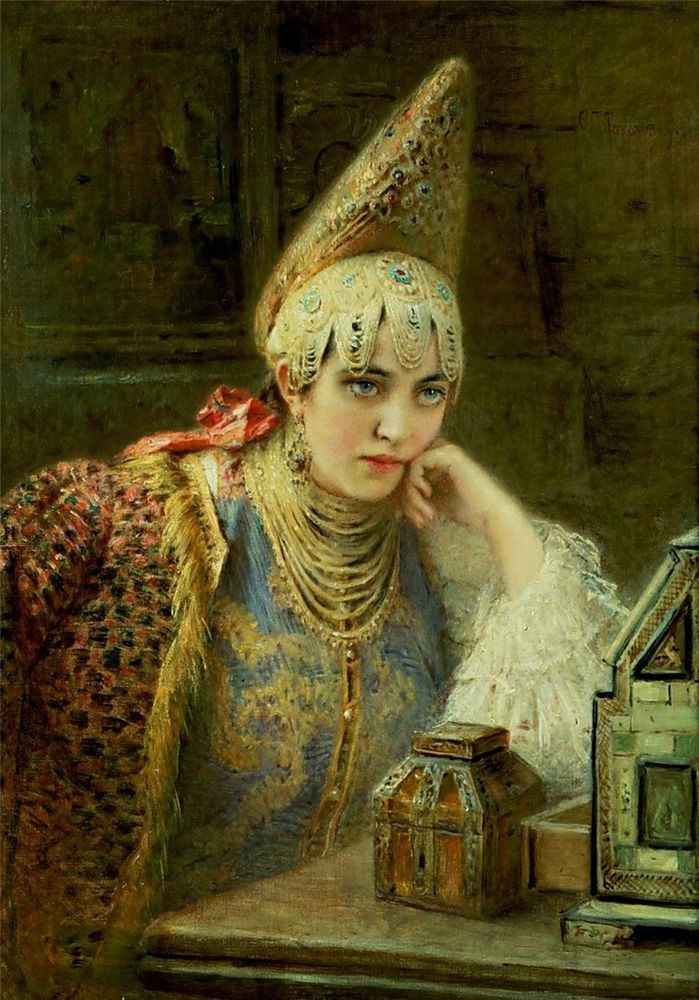 ****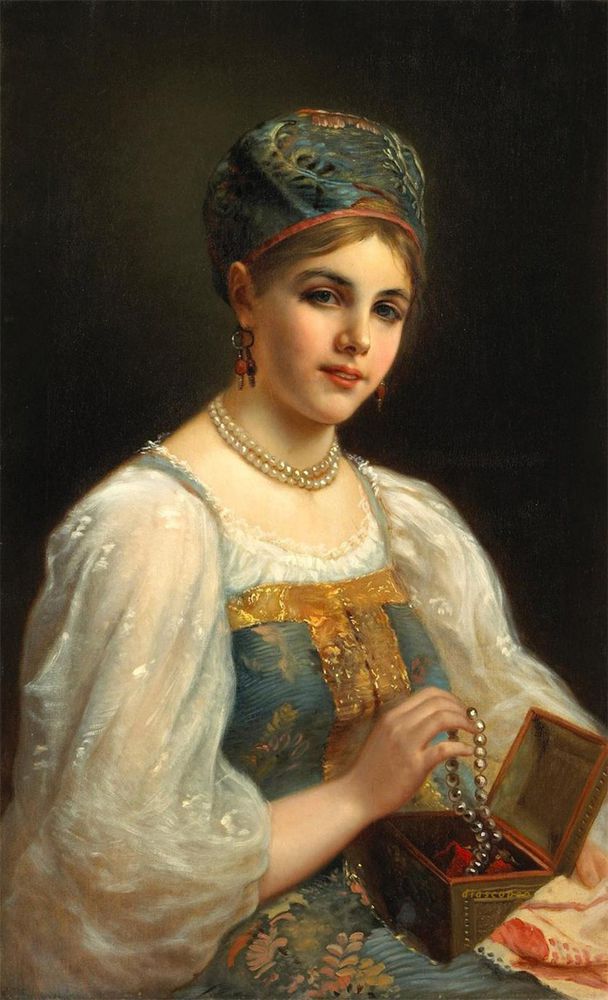 Portrait einer jungen Frau in russischer Tracht.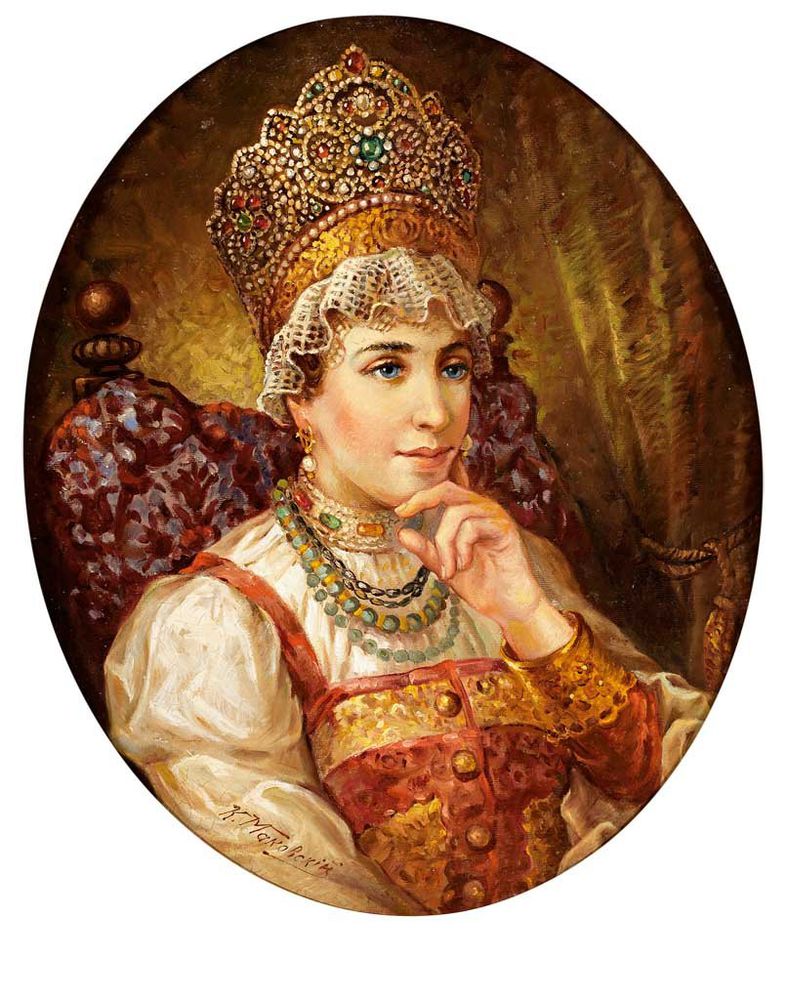 Boyar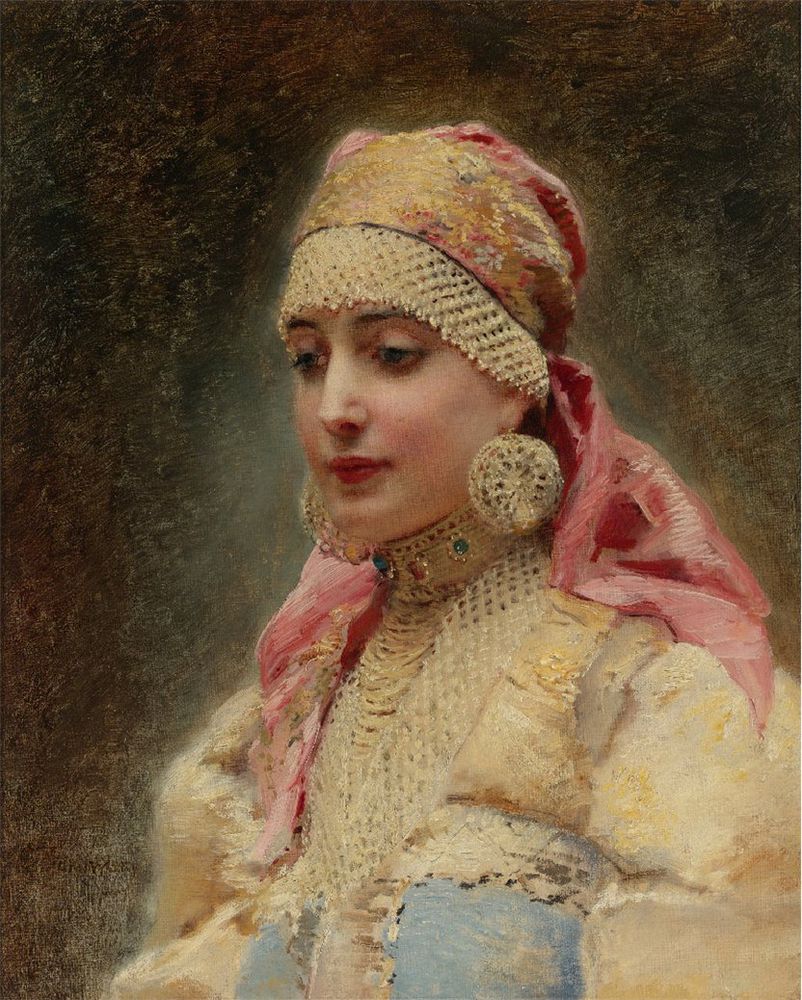 Boyar's daughter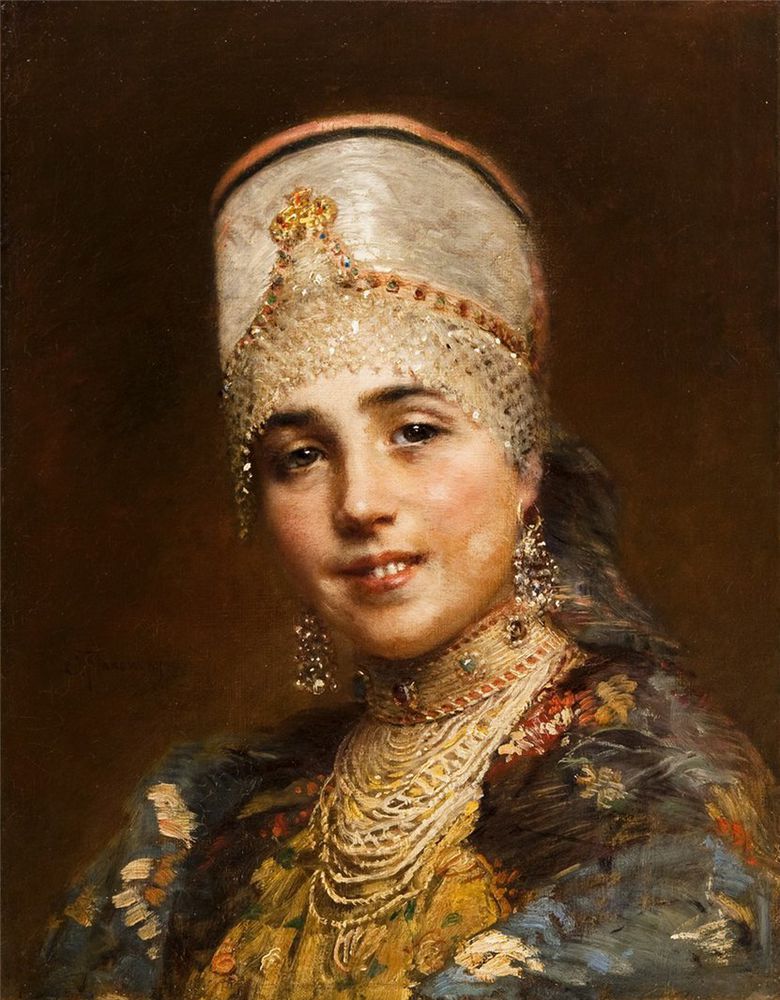 Portrait of the Princess Zinaida Nikolaevna Yusupova in a Russian costume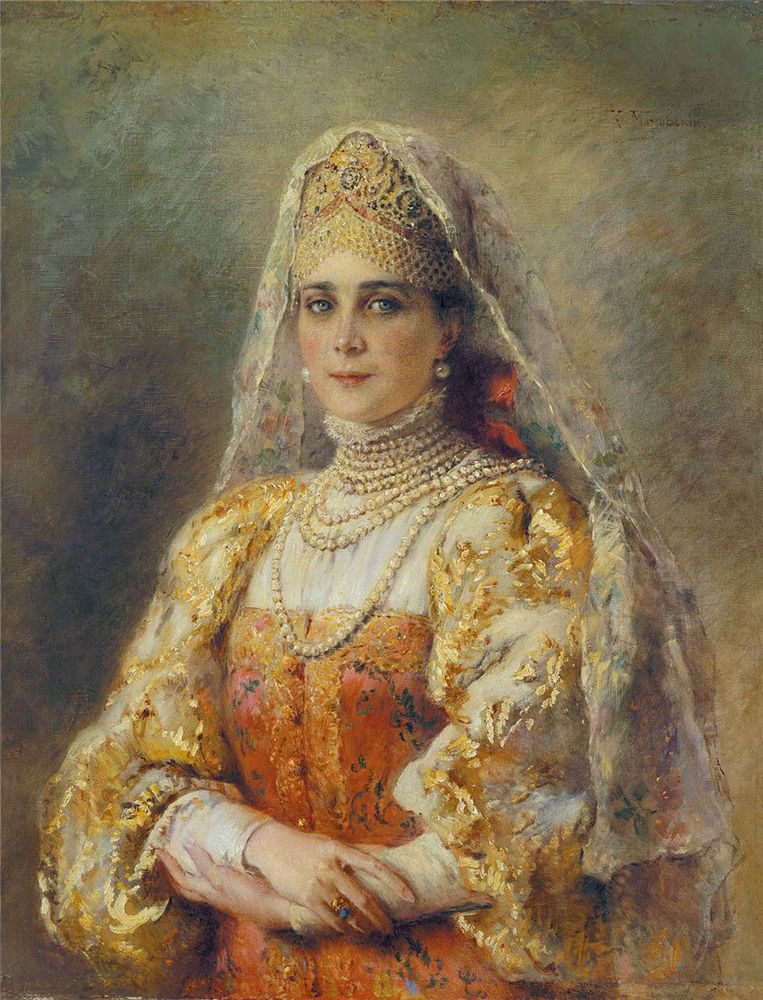 Boyar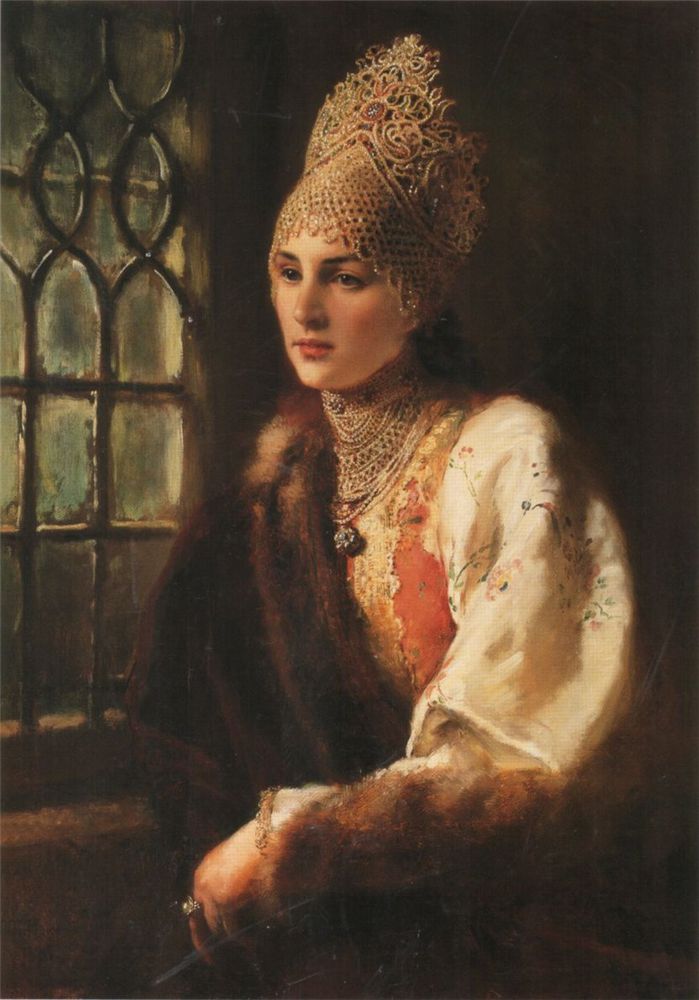 Boyar's daughter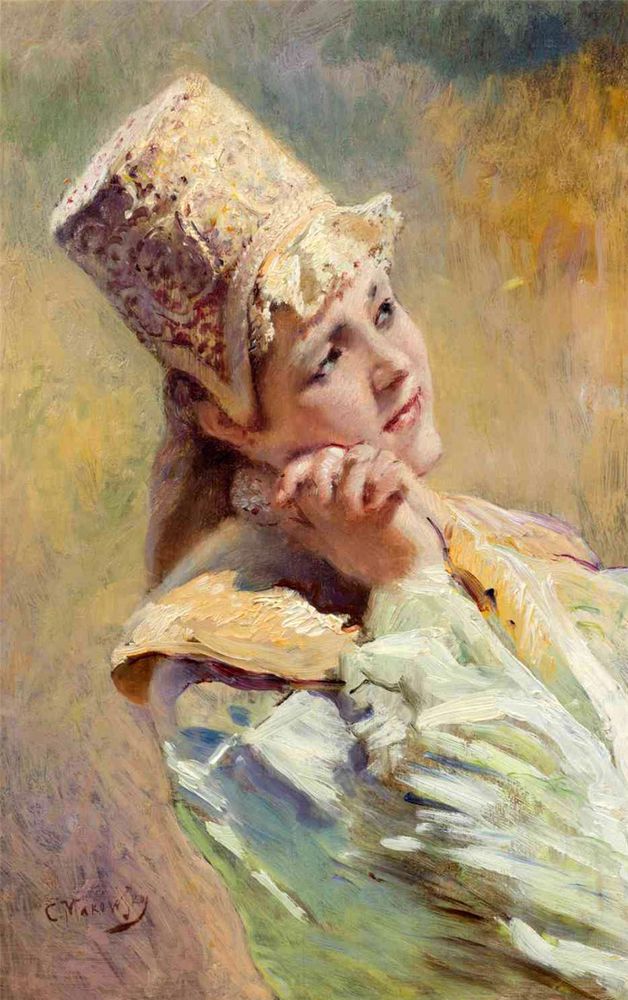 Portrait of a boyar in a kokoshnik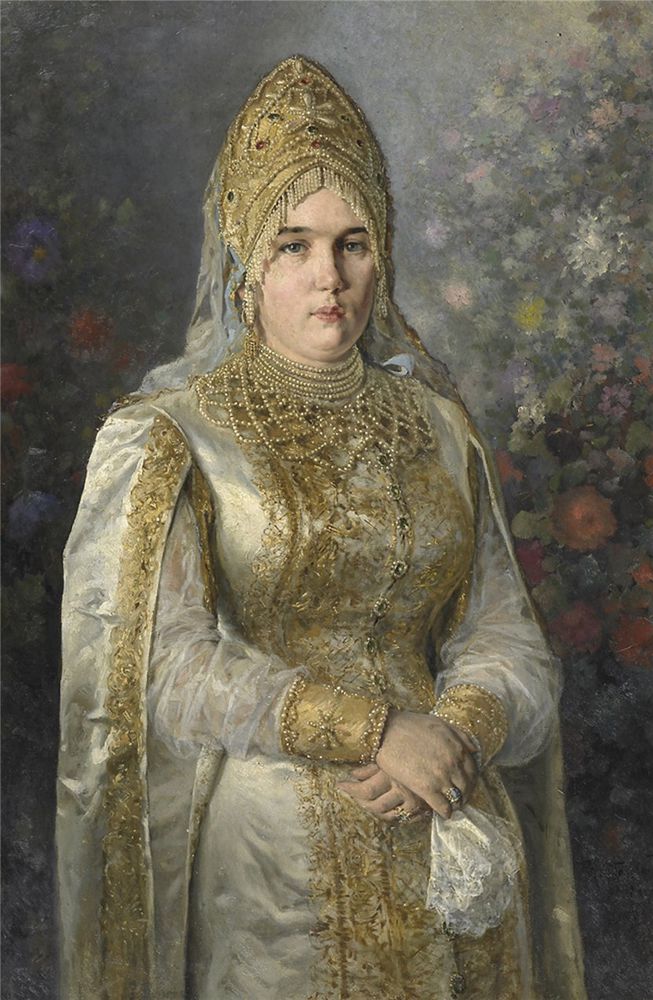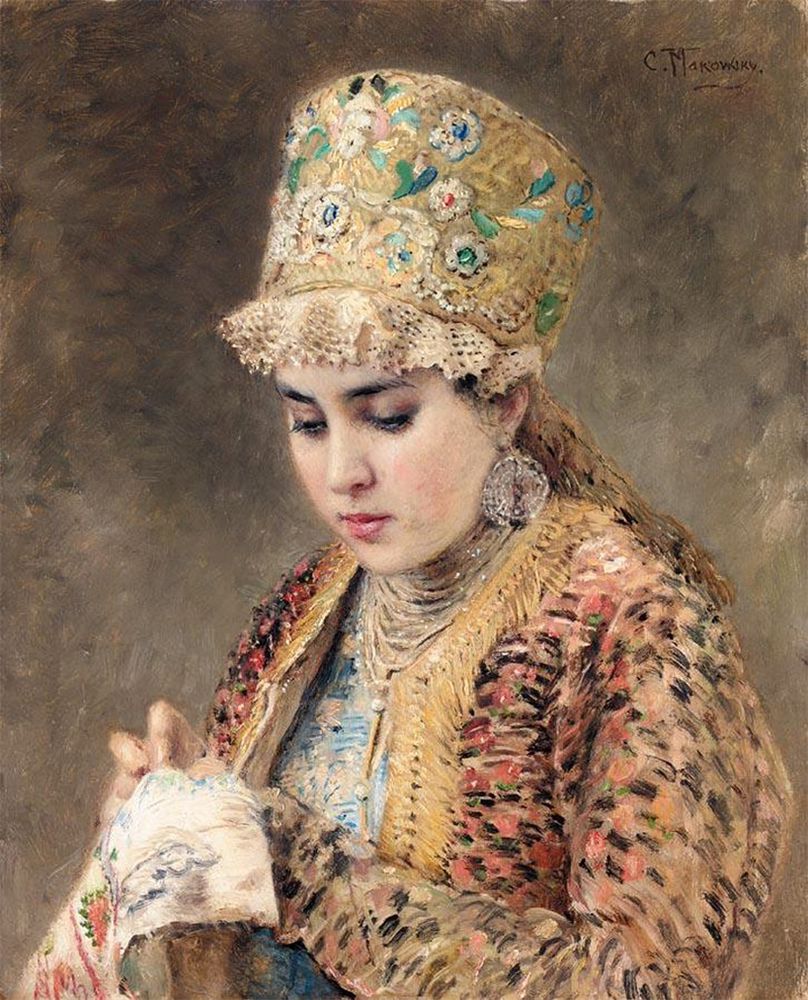 ***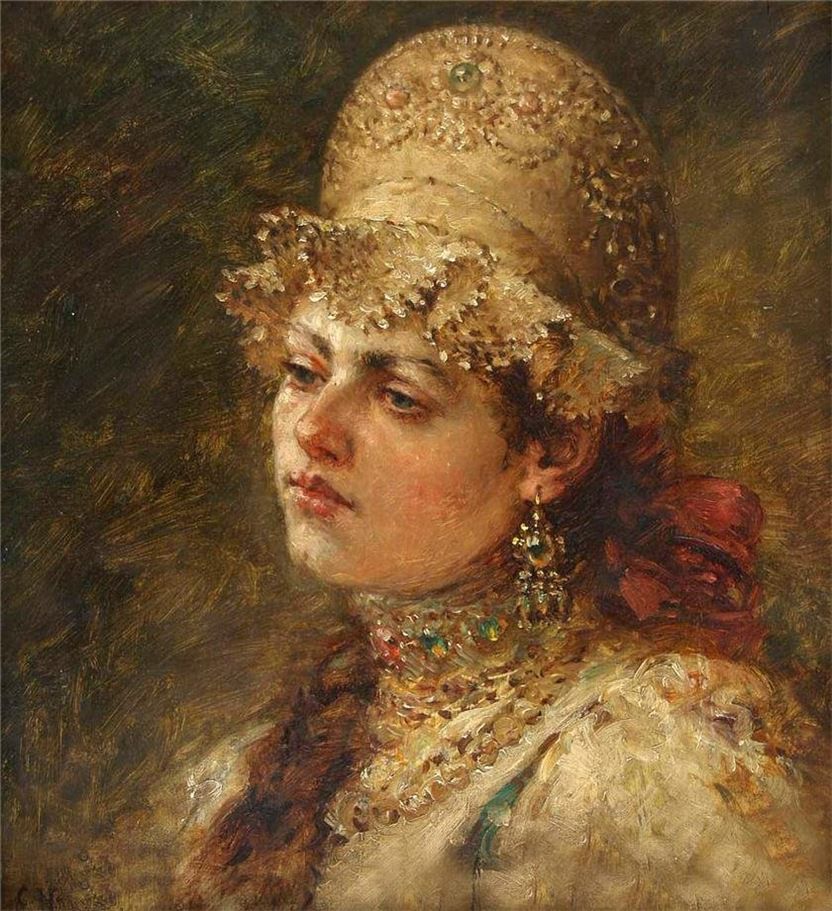 ***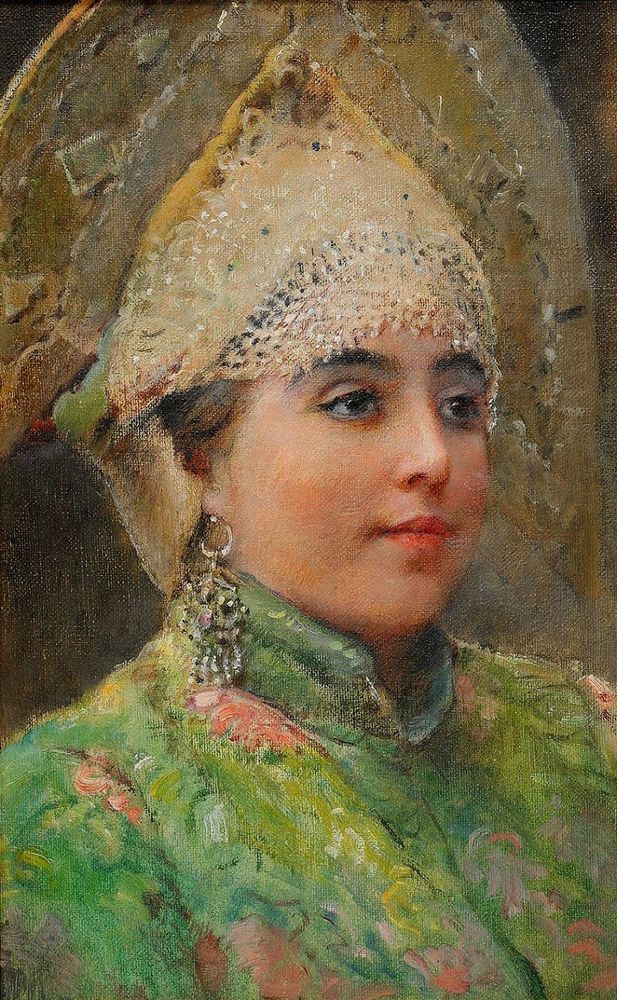 Young married boyar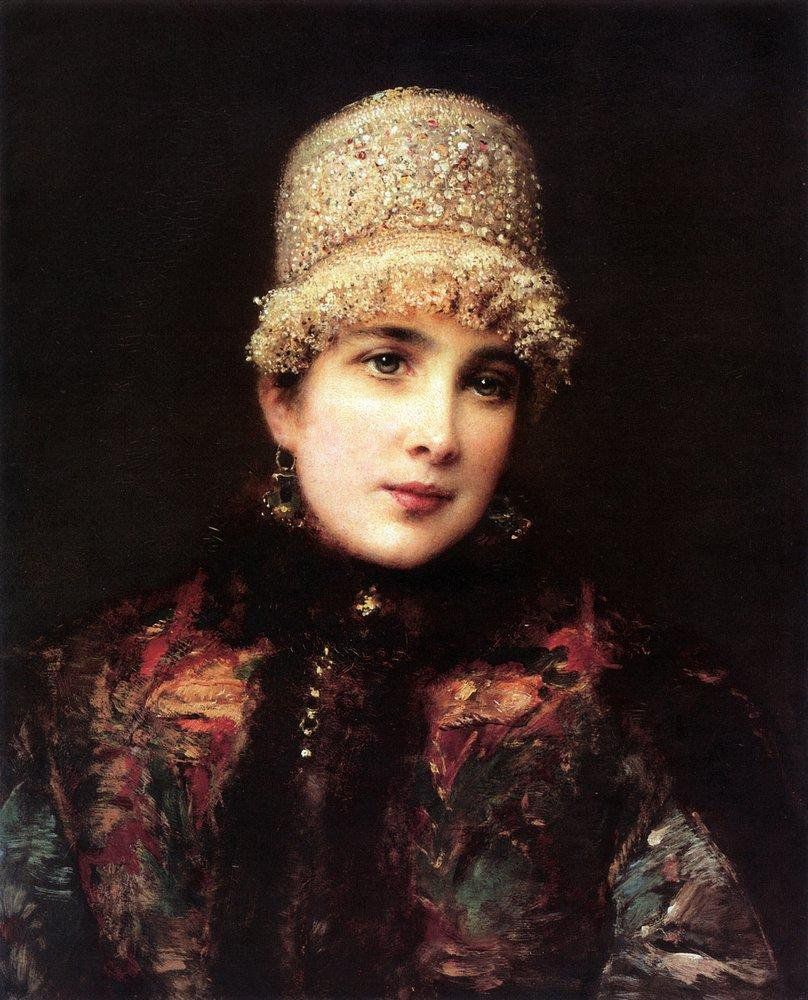 Alyonushka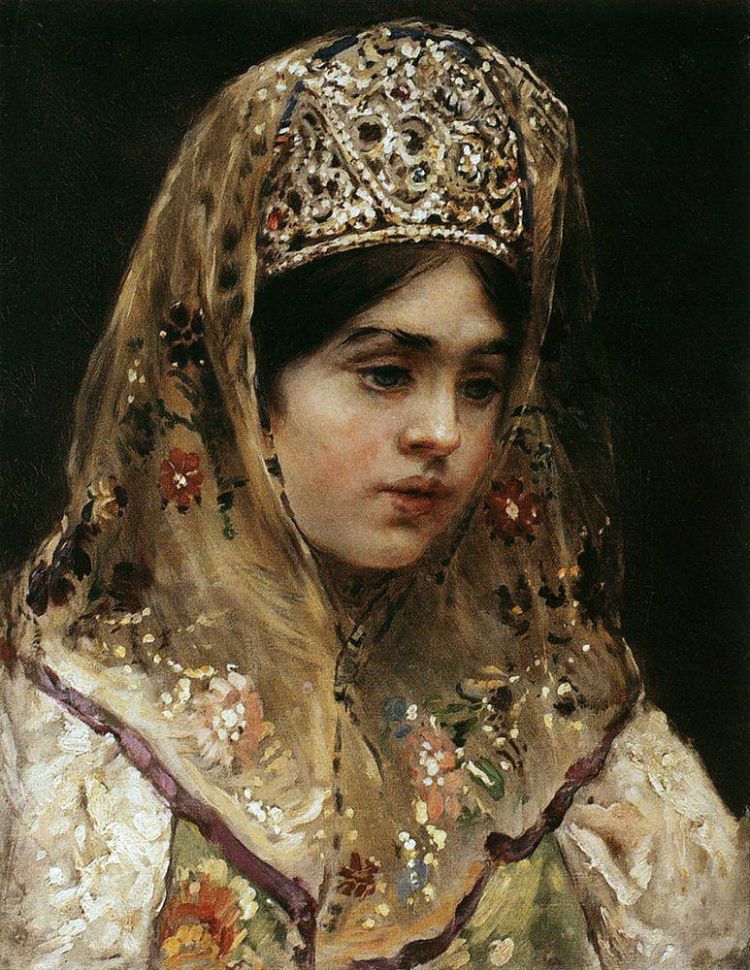 ***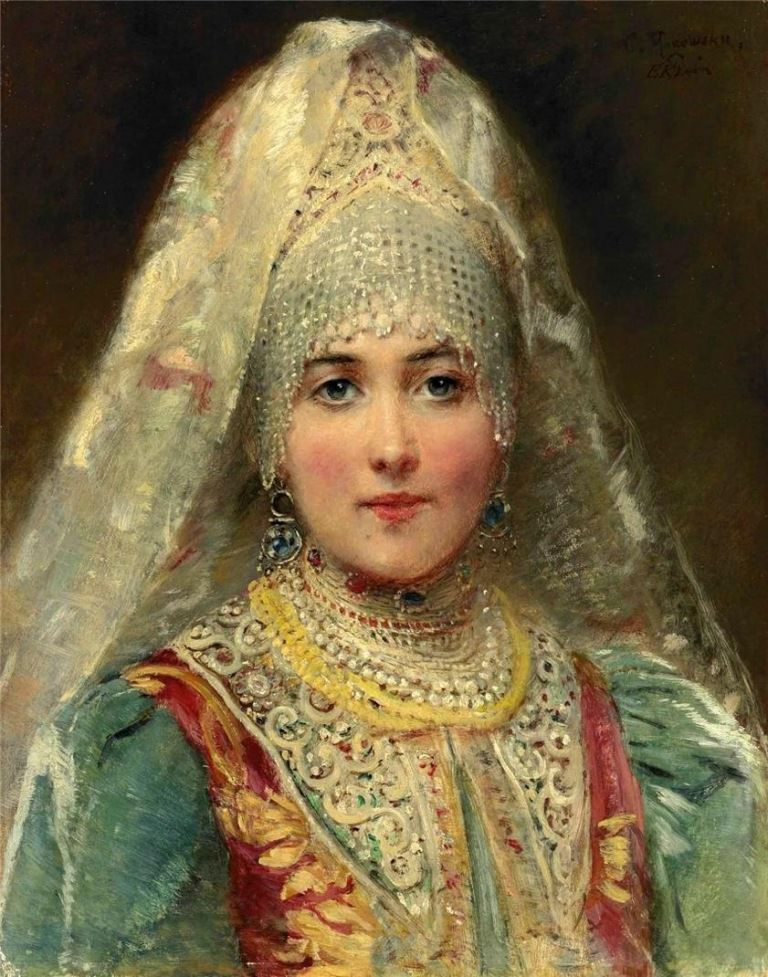 ***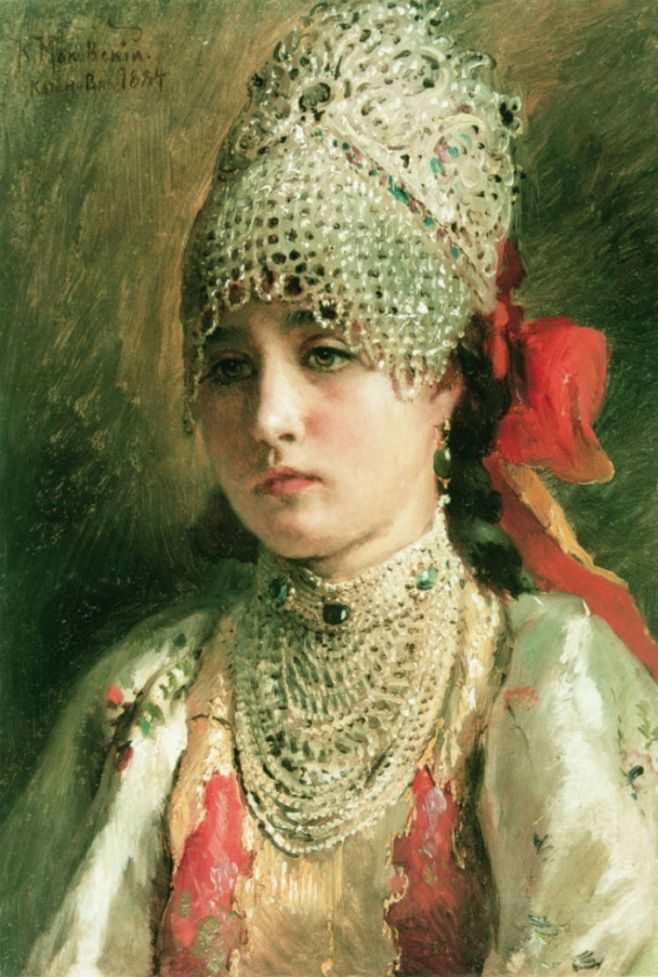 Honey pot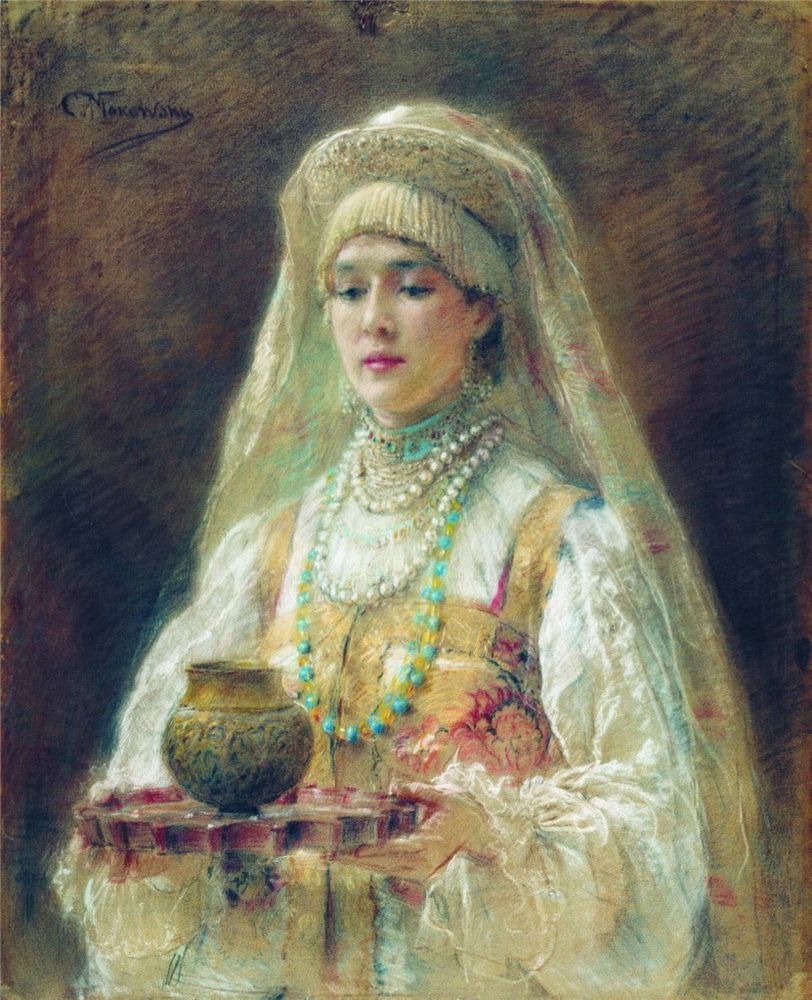 ***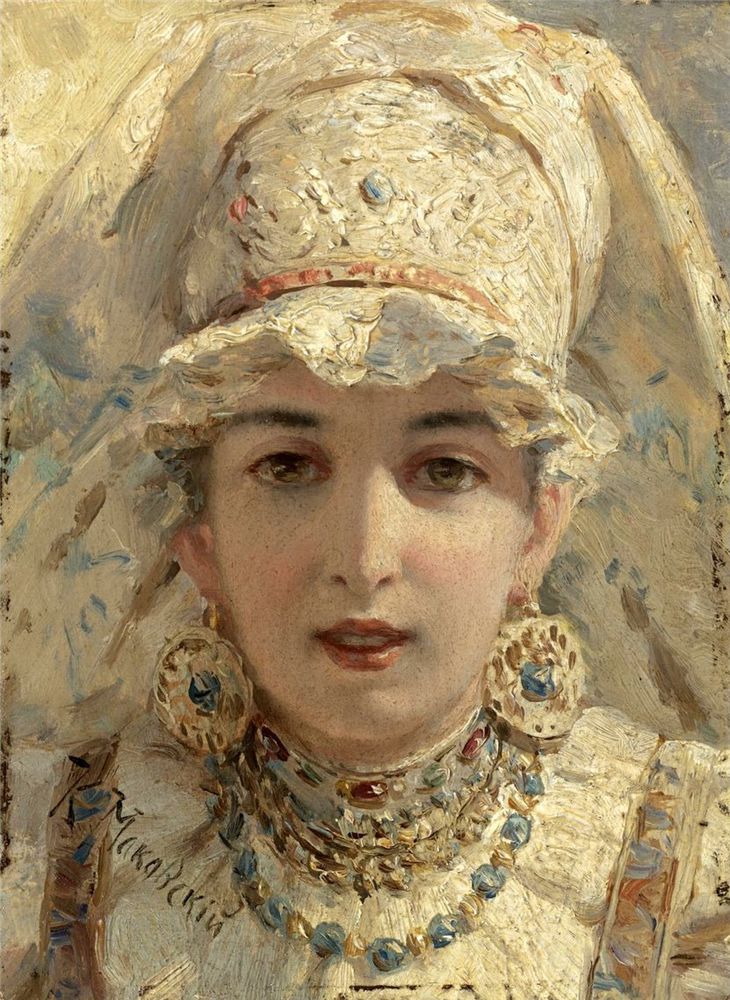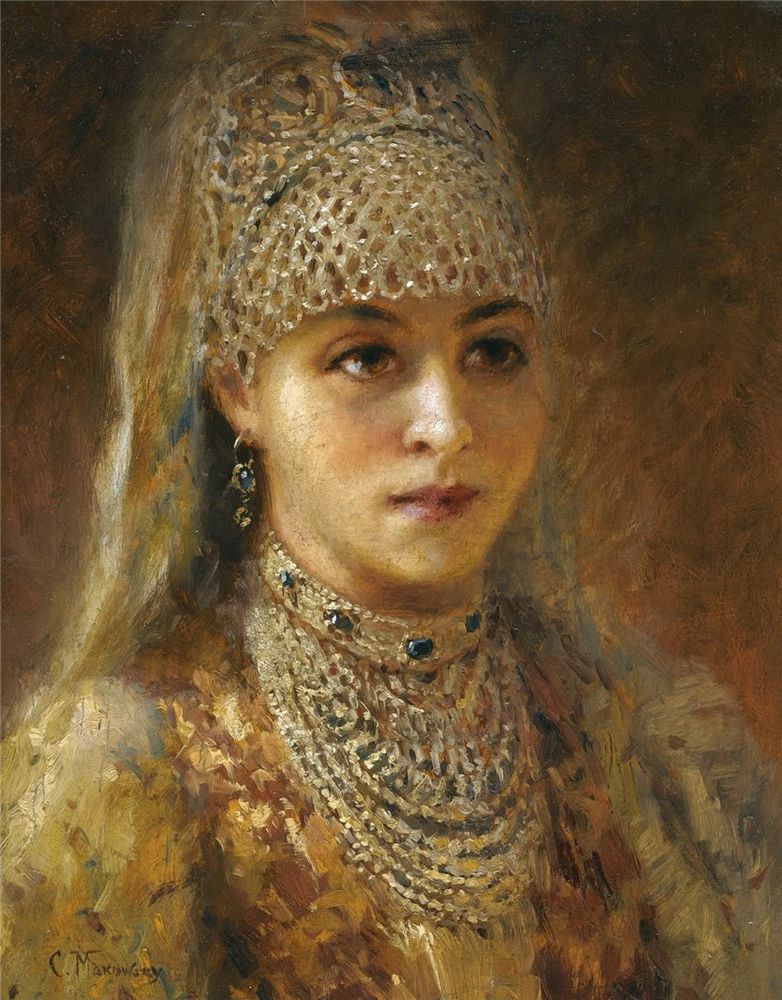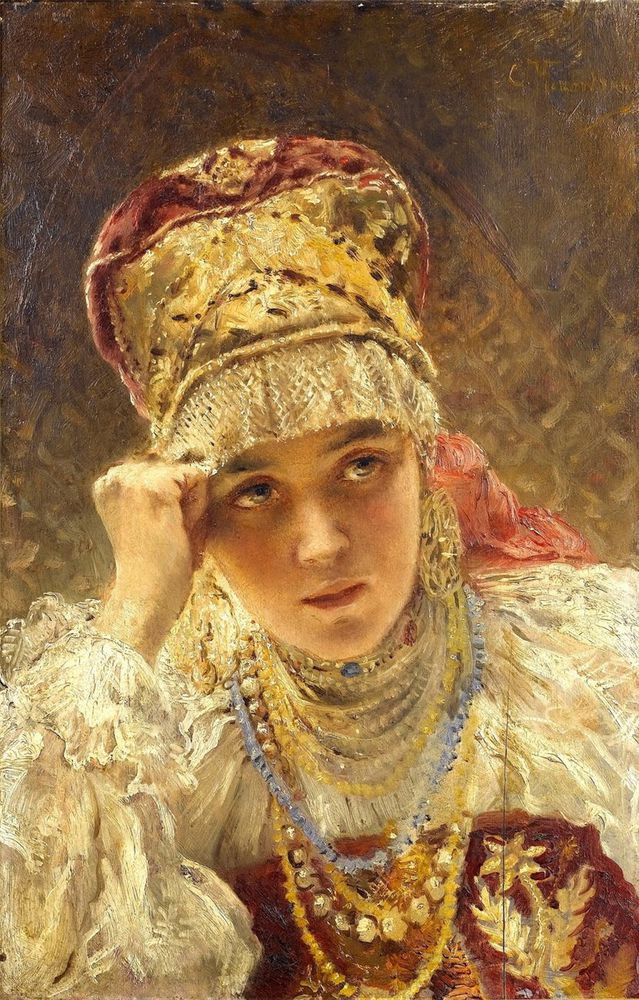 Boyar's daughter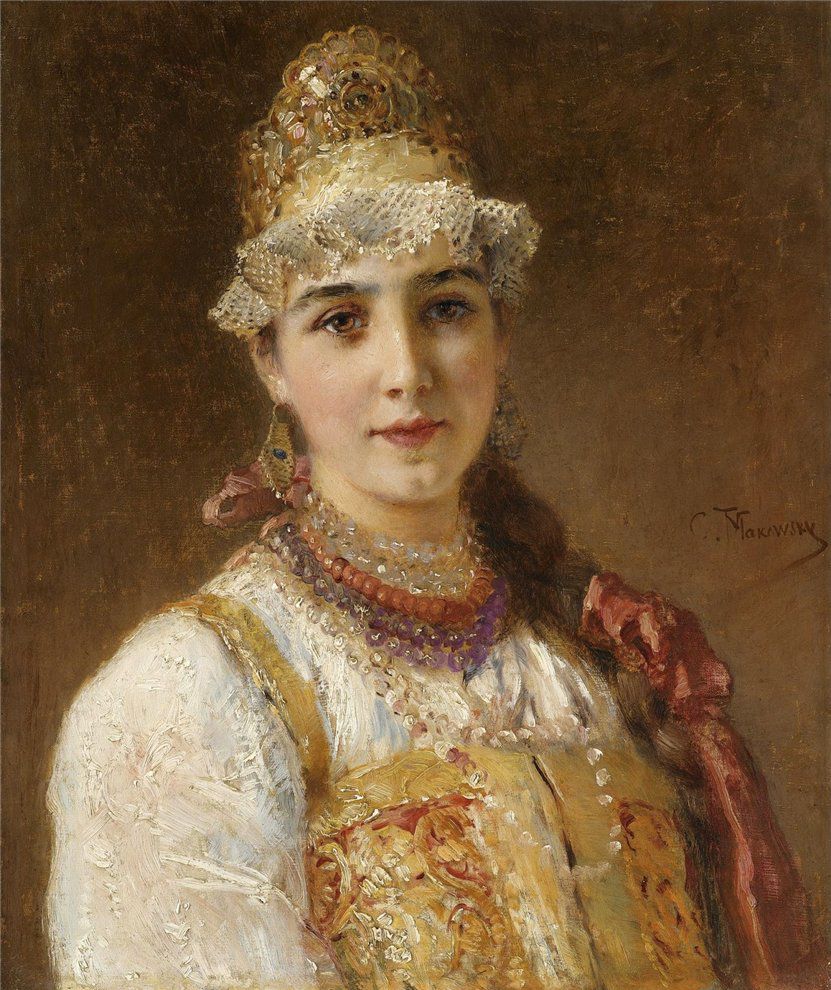 SKISS FÖR POSTKORT.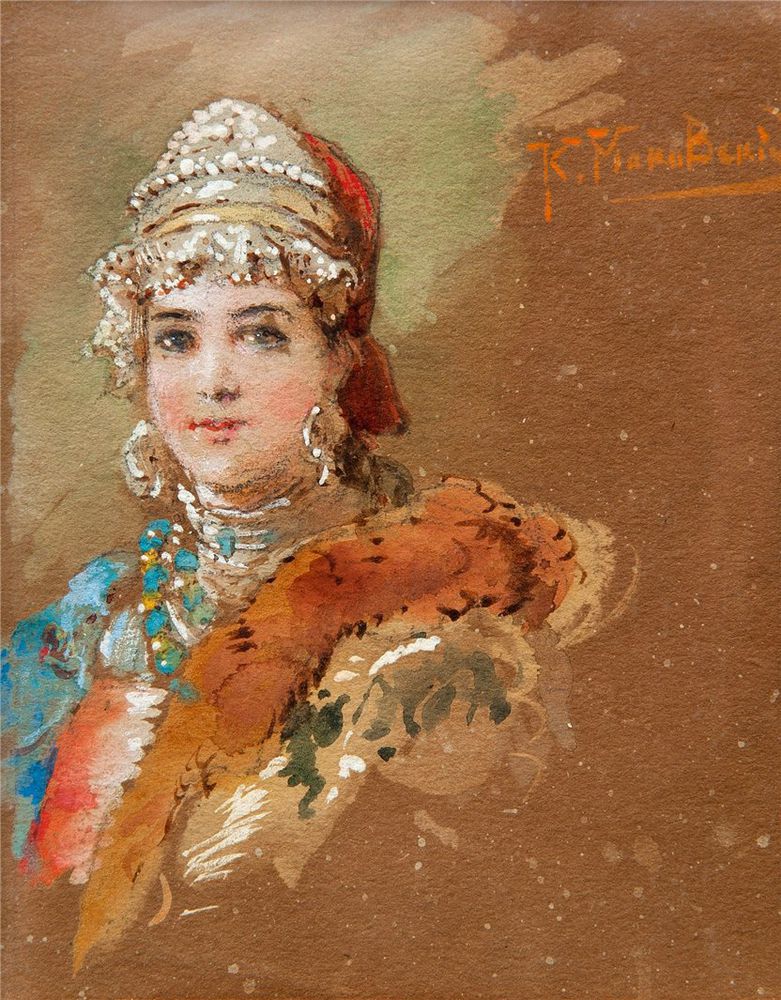 Boyar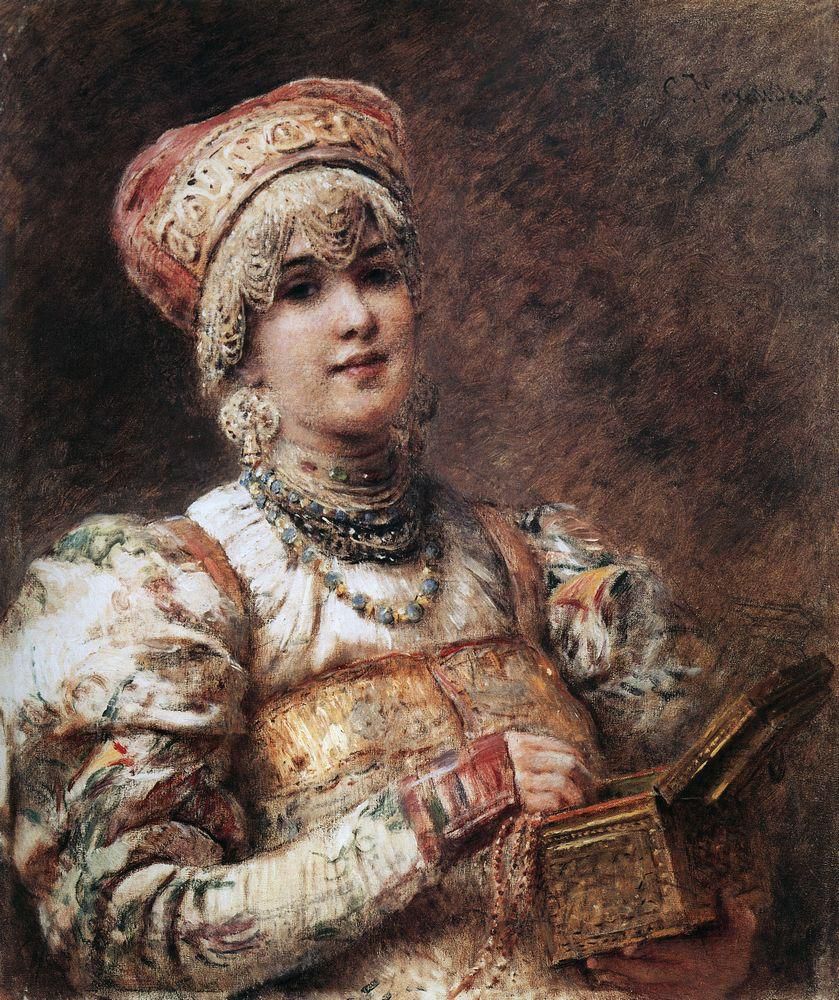 Vasilisa the Wise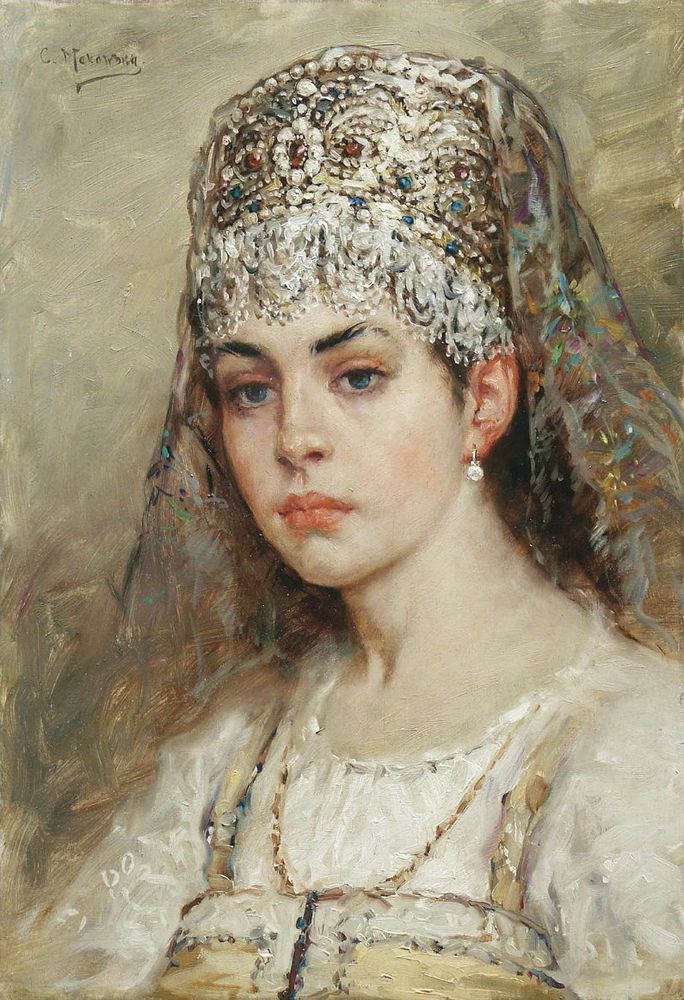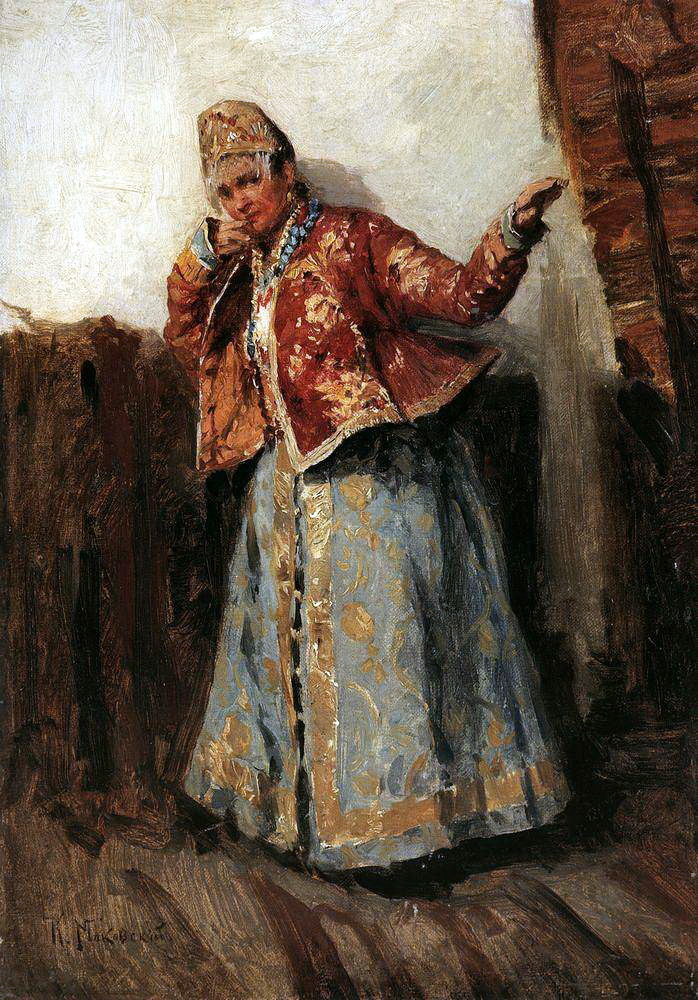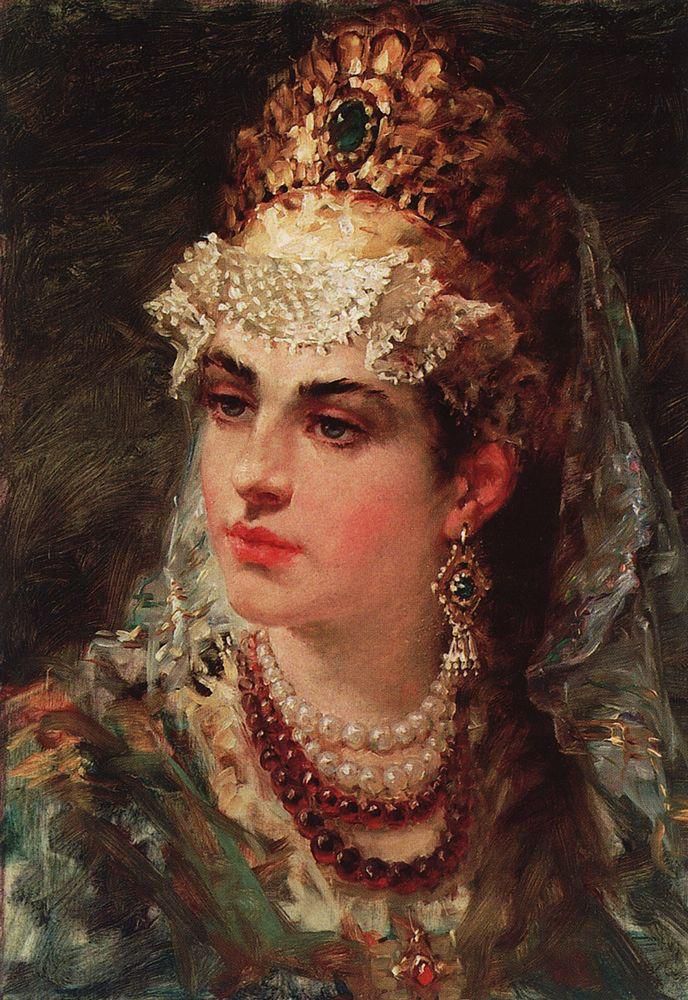 ***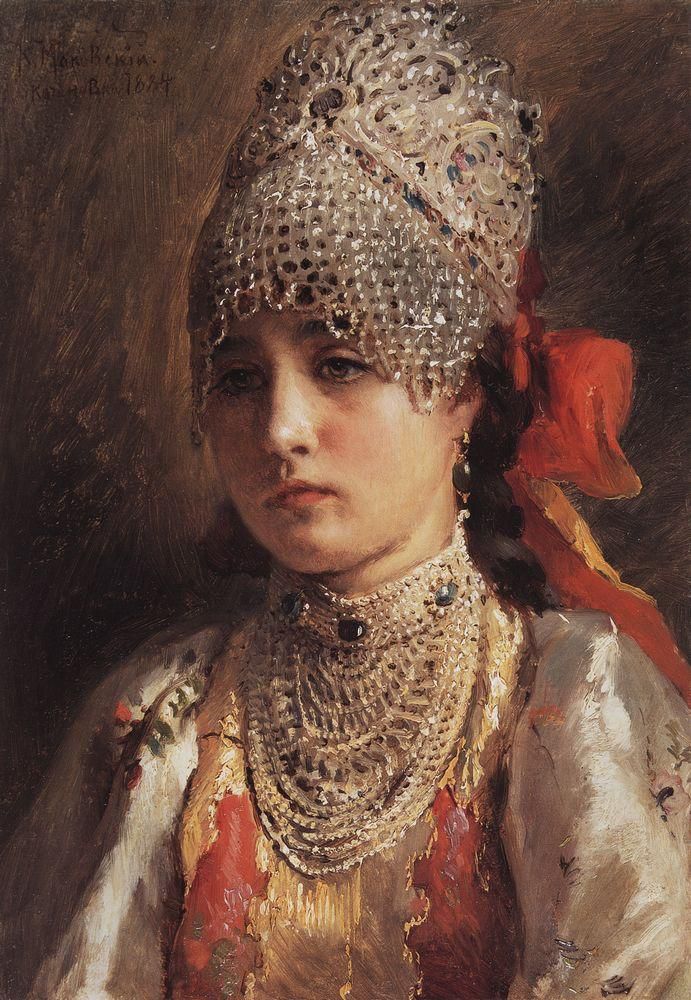 ***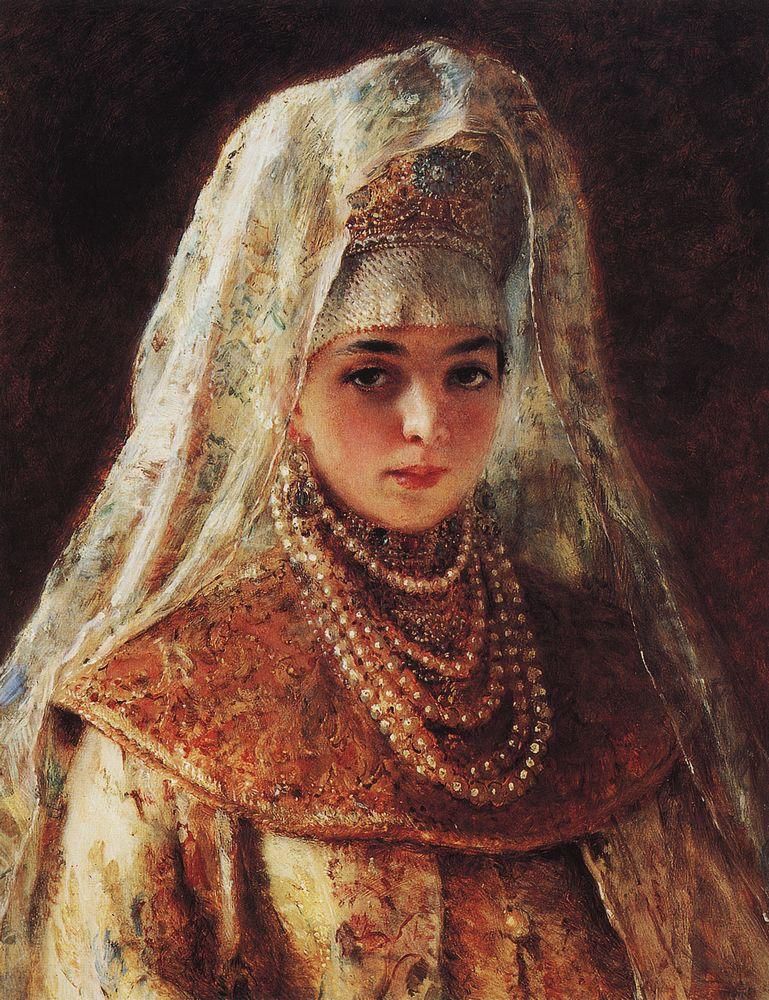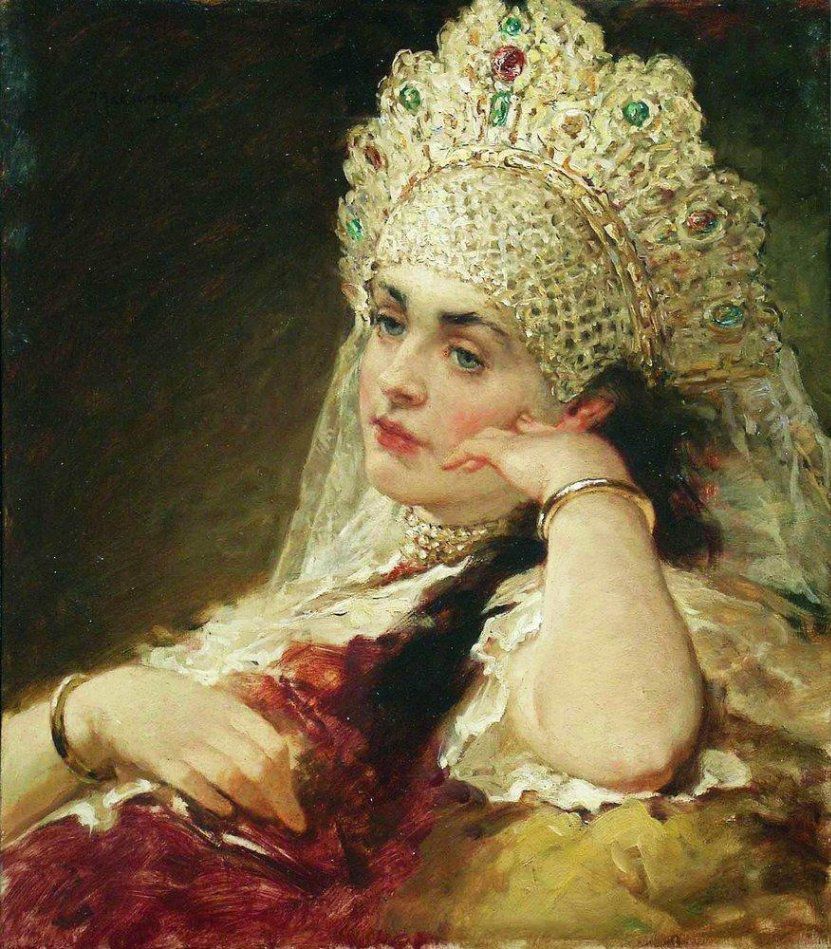 ***
Boyar at a window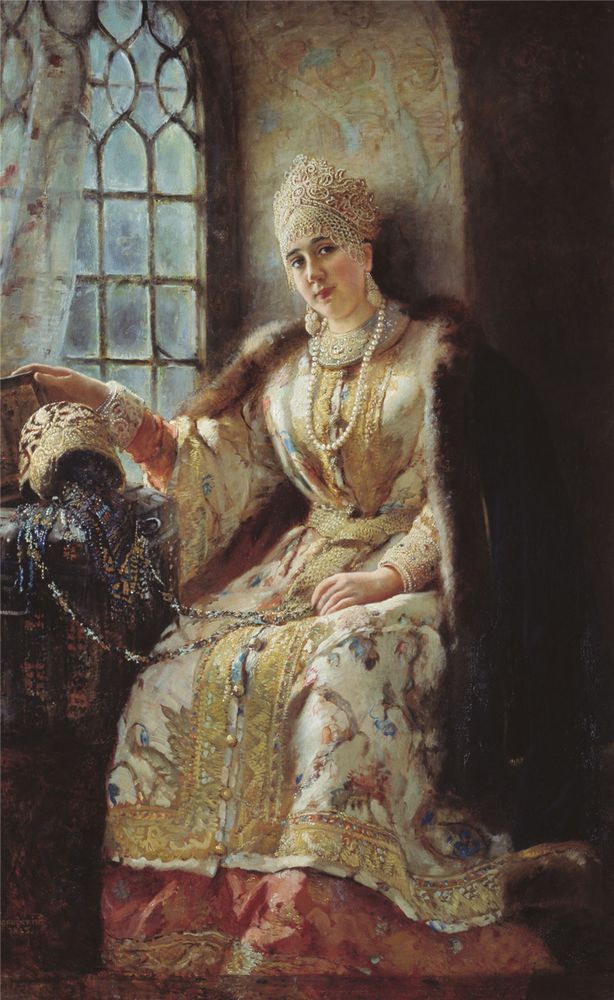 Boyar at a window with a spinning wheel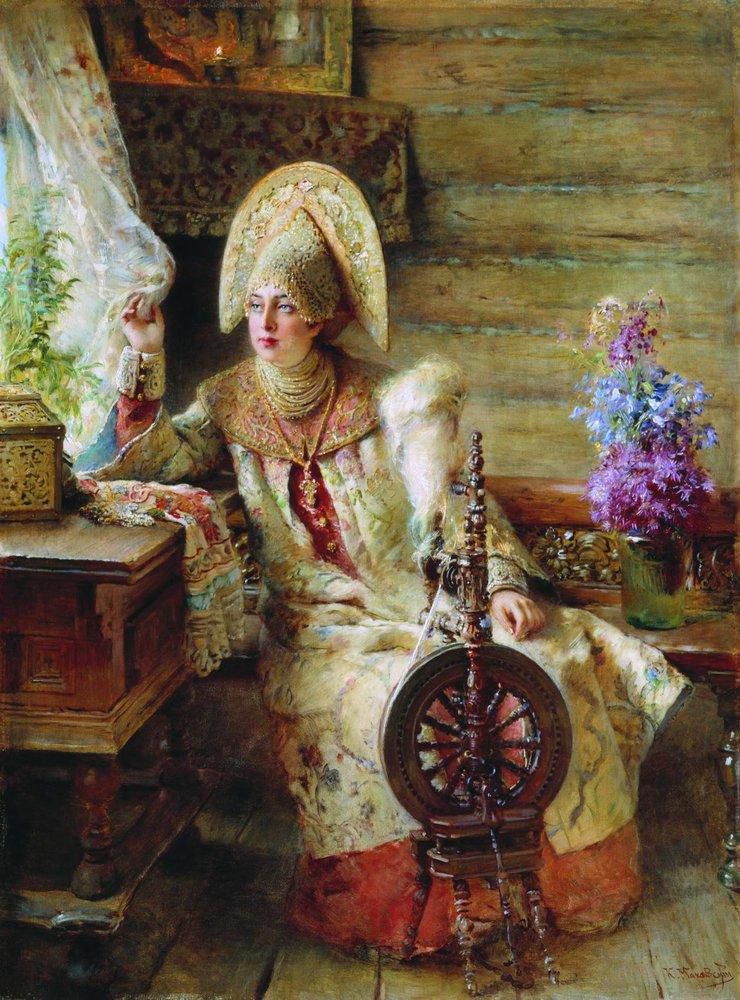 At a village fence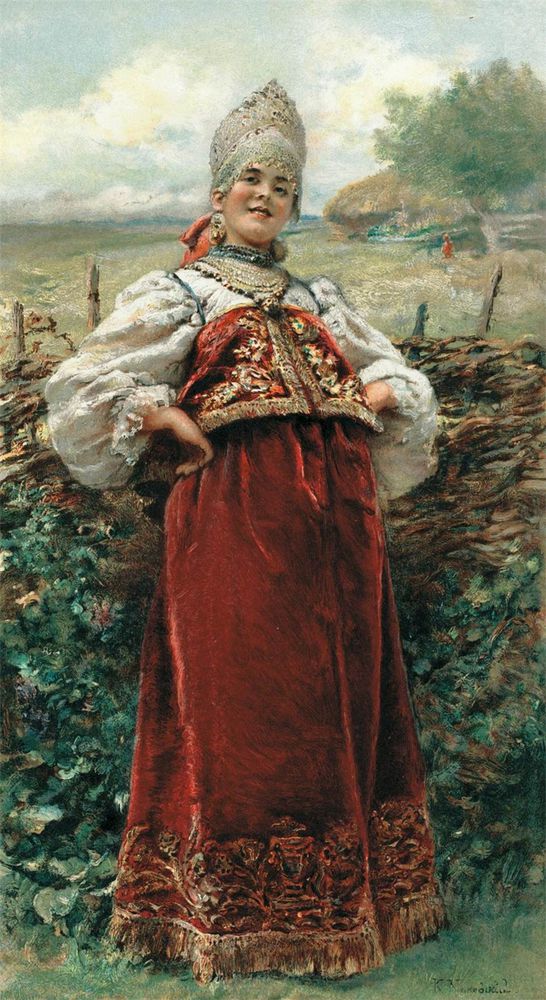 Spinning wheel (a portrait of his daughter Olga)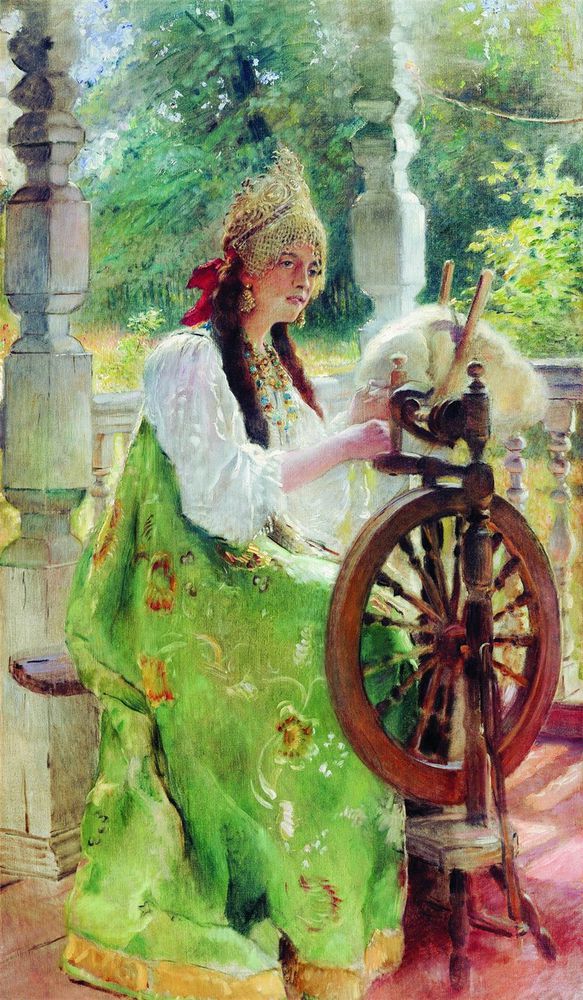 Boyar's daughter


Boyar with a tray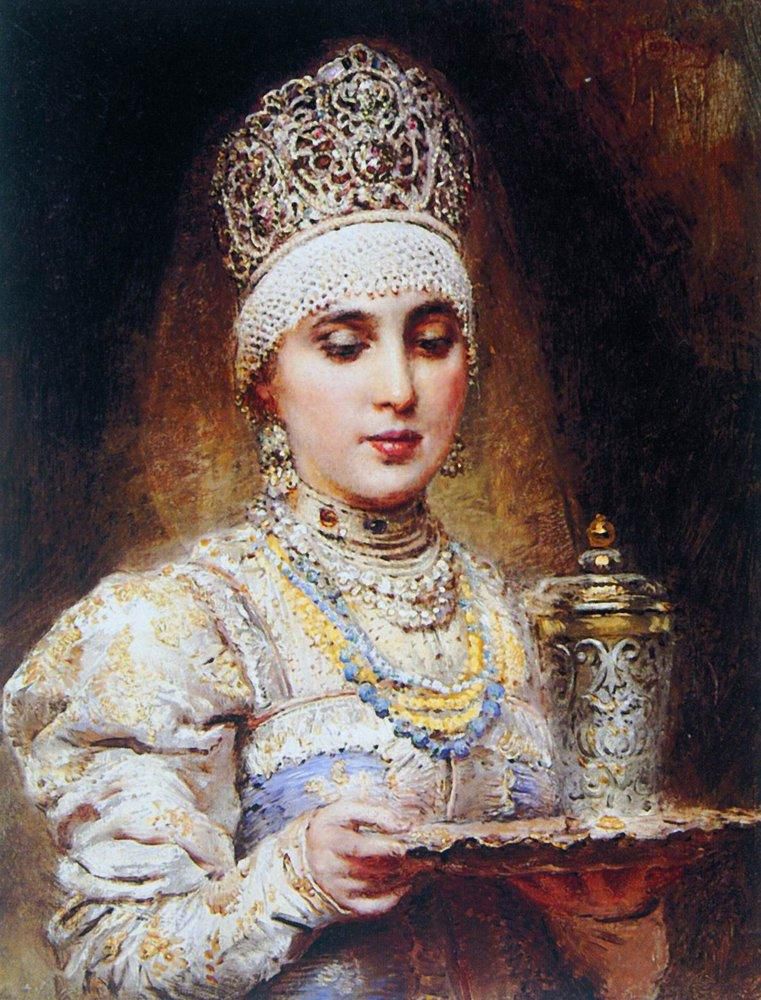 Boyar at a window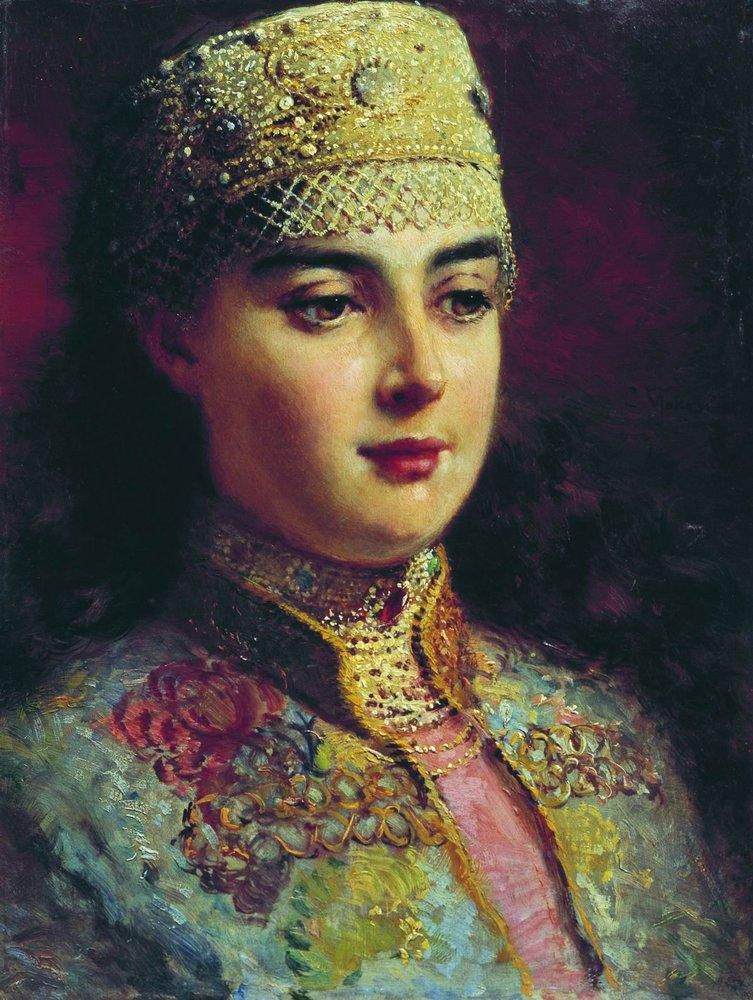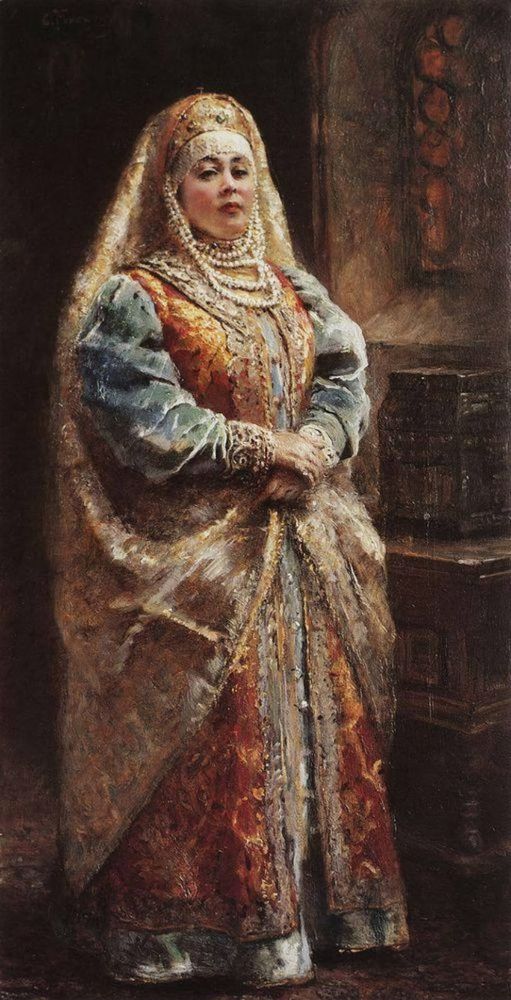 Black-eyed princess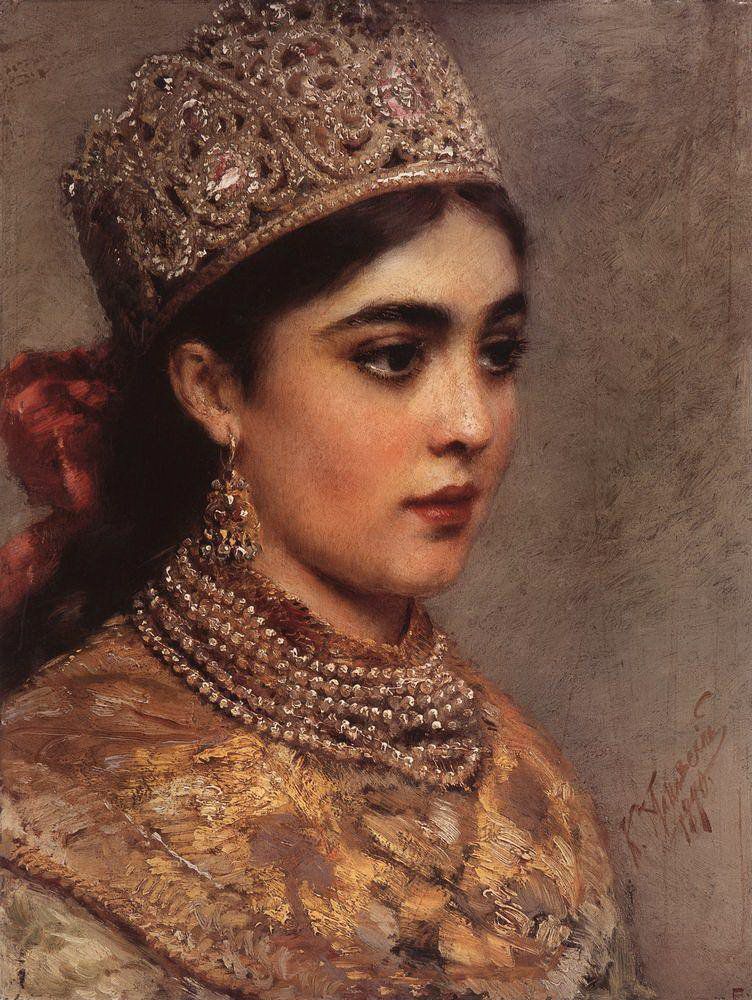 Russian beauty and a cat