How to Make a Stylish Christmas Decor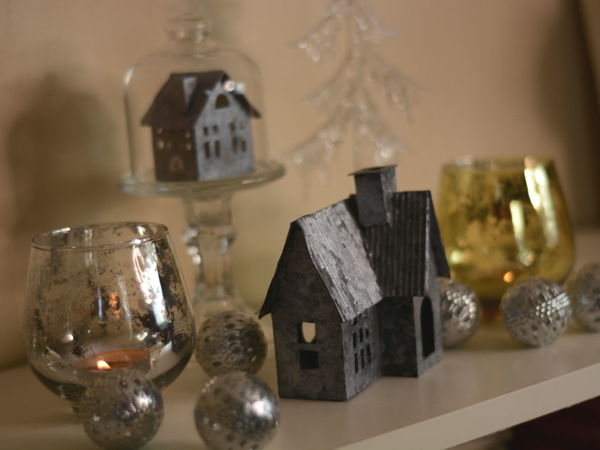 Today I will show you a few simple ideas of a Christmas decor. I was inspired by the decor ideas taken from interior shops, and to implement them I used products from a budget store :)
To make a decorative car you will need:
a toy car or a truck in the retro style;
black, red and silver paint;
artificial fir branch or a ready small fir tree.
For the "stem" composition you'll need:
a lemon holder with a transparent lid;
a glass candle holder;
transparent epoxy glue;
and of course the content :)
To make the "galvanized" houses you will need:
cardboard,
a stationery knife;
a glue gun;
dark grey and silver paint.
For aging a candlestick you'll need:
a mirror candle holder;
a cleaning product for a stove with alkalies;
a sponge for washing dishes.
DIYs & Tutorials on the topic