Storage of Materials: How I Remade IKEA Furniture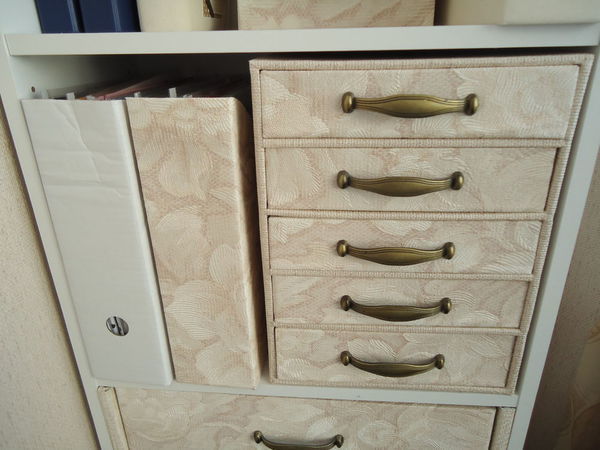 Many people use IKEA furniture (cabinets, tables, racks and so on) for storing materials. I'm not an exception...
I would like to share with you how I slightly "improved" an IKEA  rack from the "VEGBI" series. Its size is small — 160х50x24 cm, it is handy because of its small size and removable shelves... I purchased the rack for storing essential materials that are used every day. But since I need a lot of space for storage, I decided to make boxes (after the move and the renovation I had cardboard boxes and some wallpaper). So I roughly planned on paper what size of the boxes I need and what I would store in them.
In the end, I had enough boxes and wallpaper, but I had to buy handles.
And here's what I got: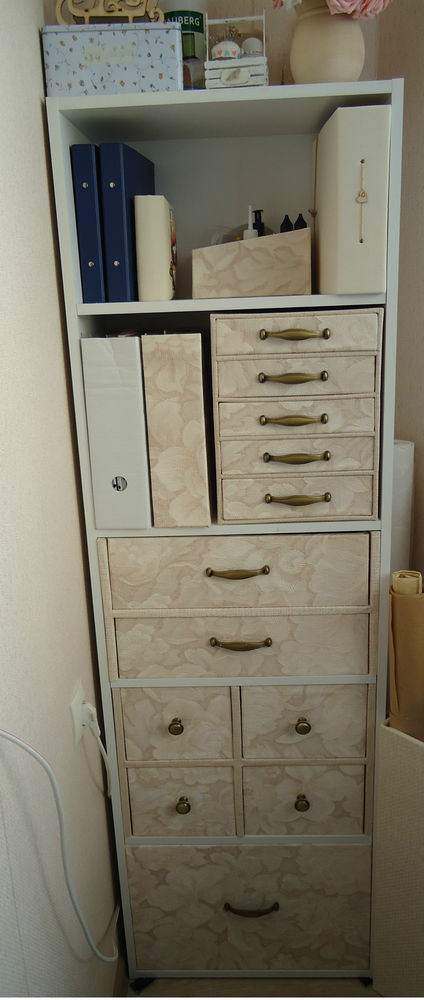 And now I will show you what and how I store here.... Let's start from the bottom box — it's the largest and the deepest one, so I divided it into two: in the top there is a shallow shelf where different tapes, cords and pedals for a sewing machine and a serger are stored.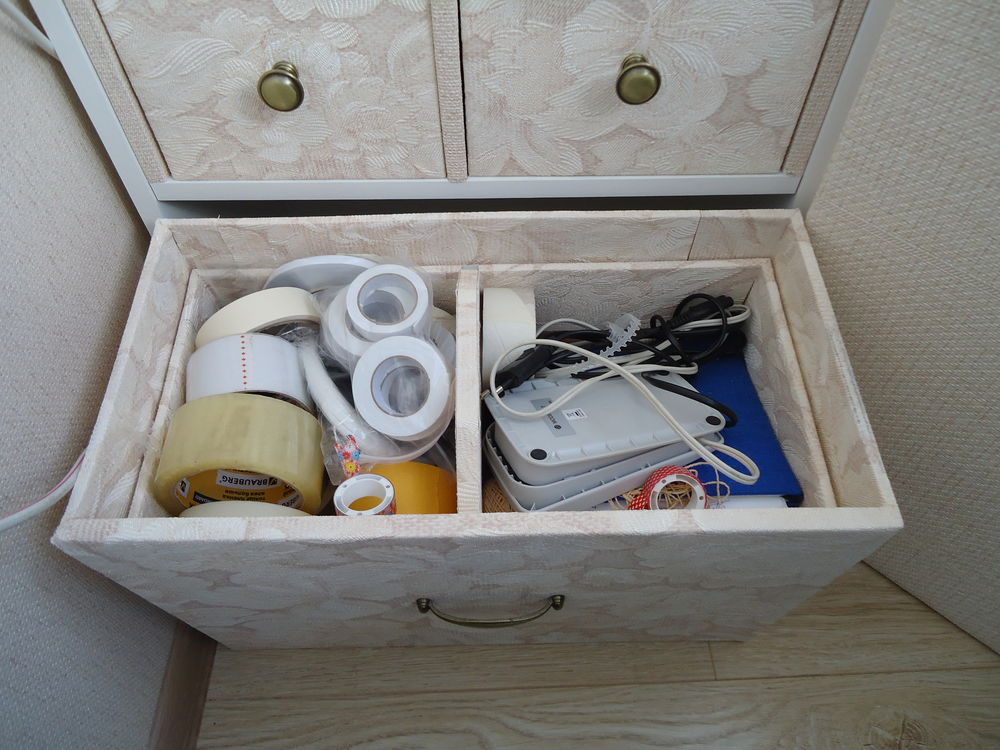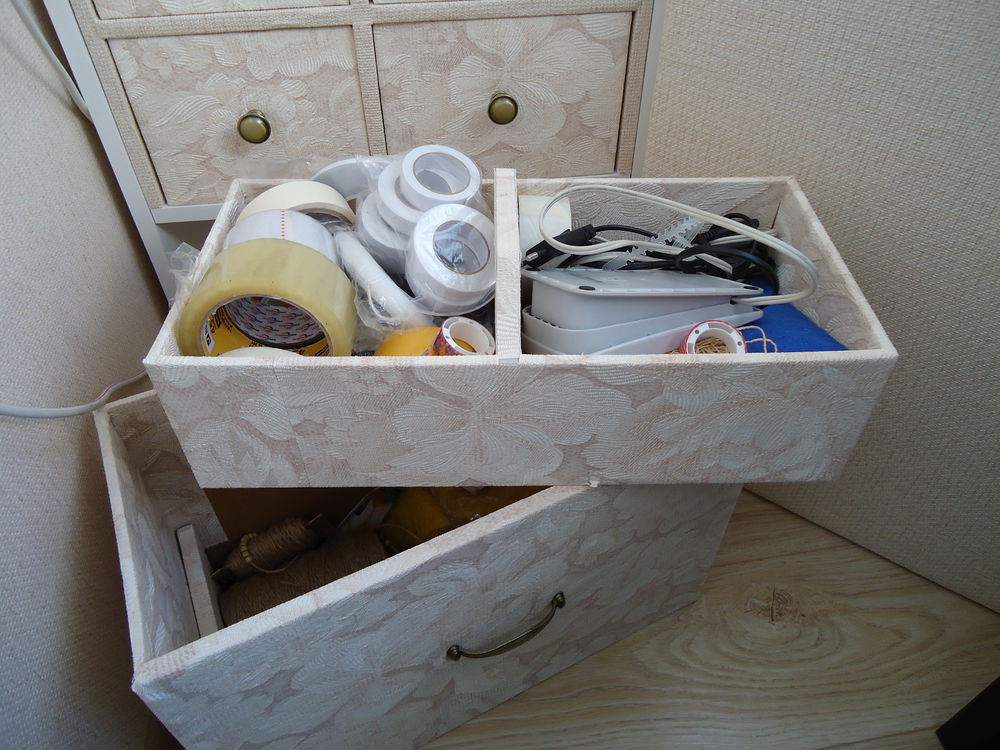 Underneath there is a deeper drawer where I store sisal, paper cords, twine (I was out of wallpaper when started making this drawer, so it's not very pretty inside :)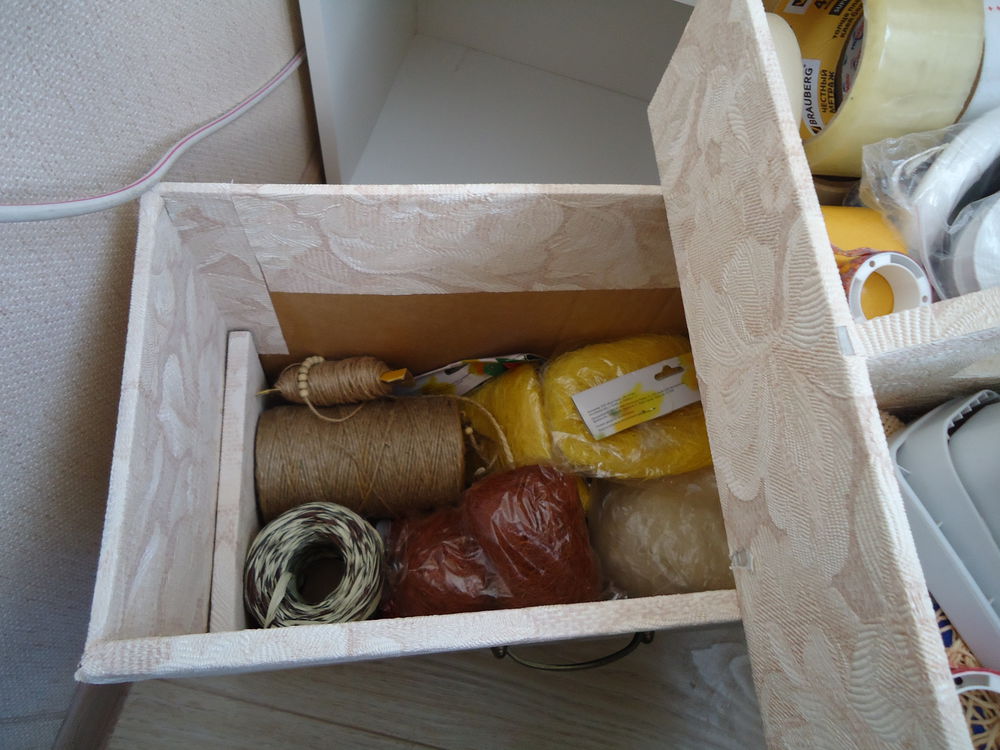 The next shelve is divided into 4 boxes: in two bottom boxes there are wooden buttons, patches, small pieces of fabric and boxes with small buttons, brads and corners: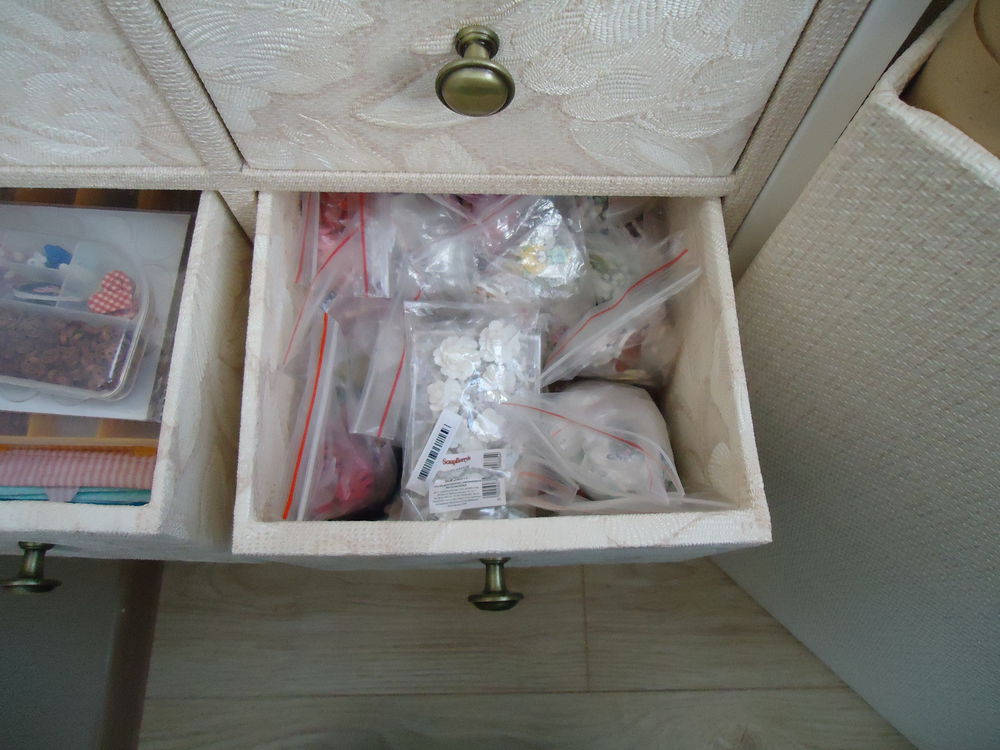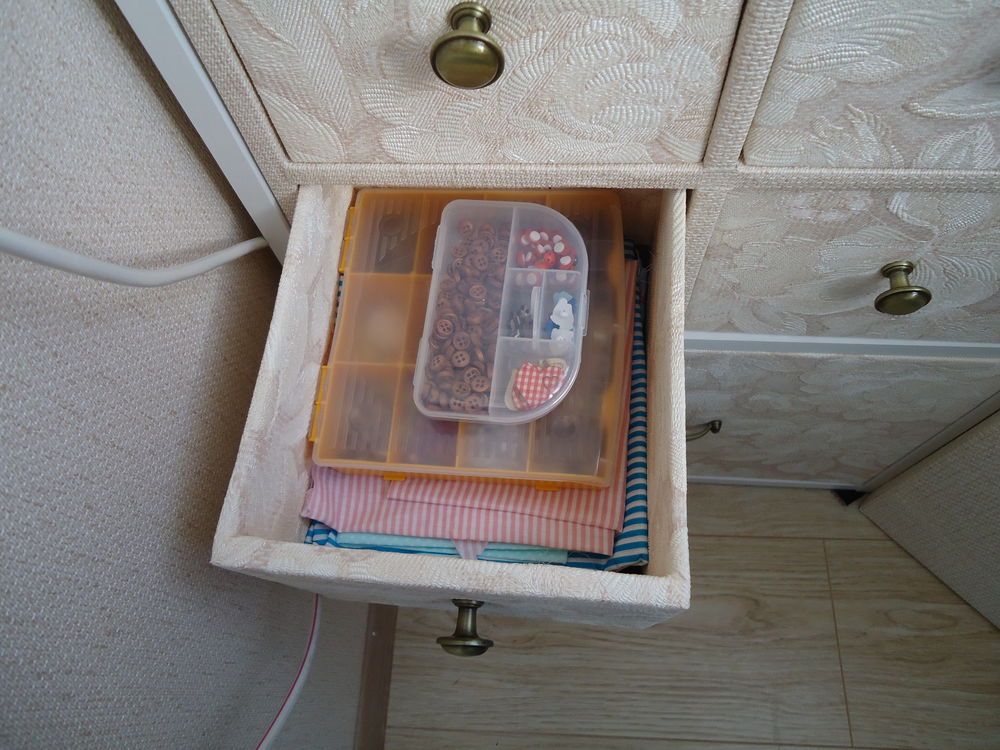 Here's a closer picture of the box with brads and corners: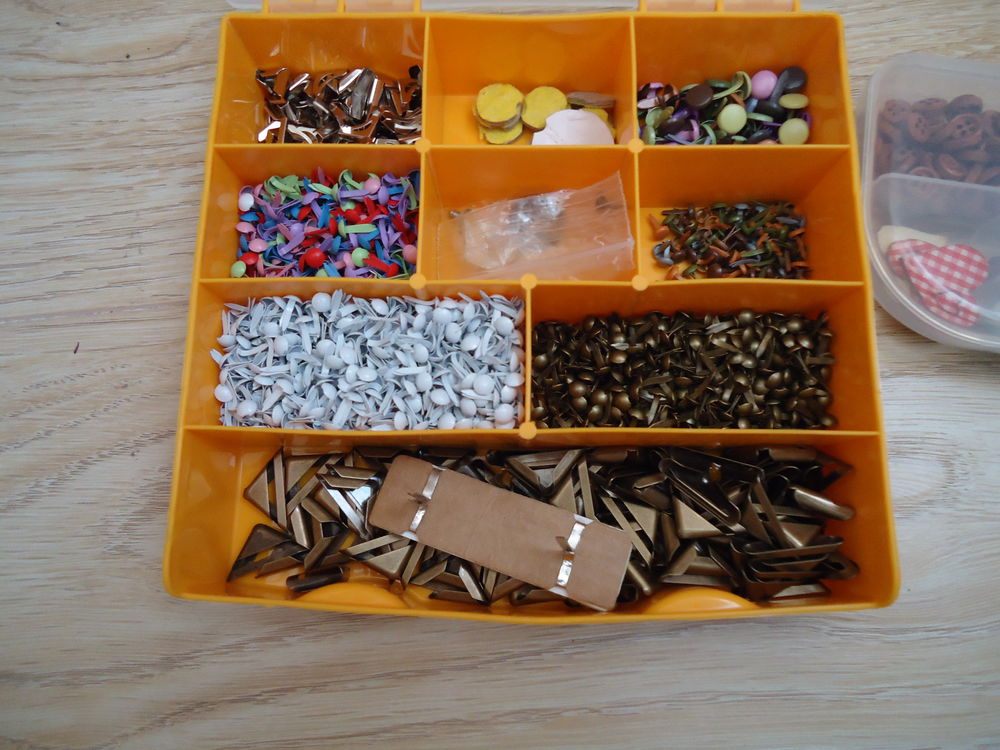 Further, the boxes with glue, cartridges for a printer, a hot melt gun, jars with plastic, ring mechanisms for notebooks, well, boxes from Kinders :)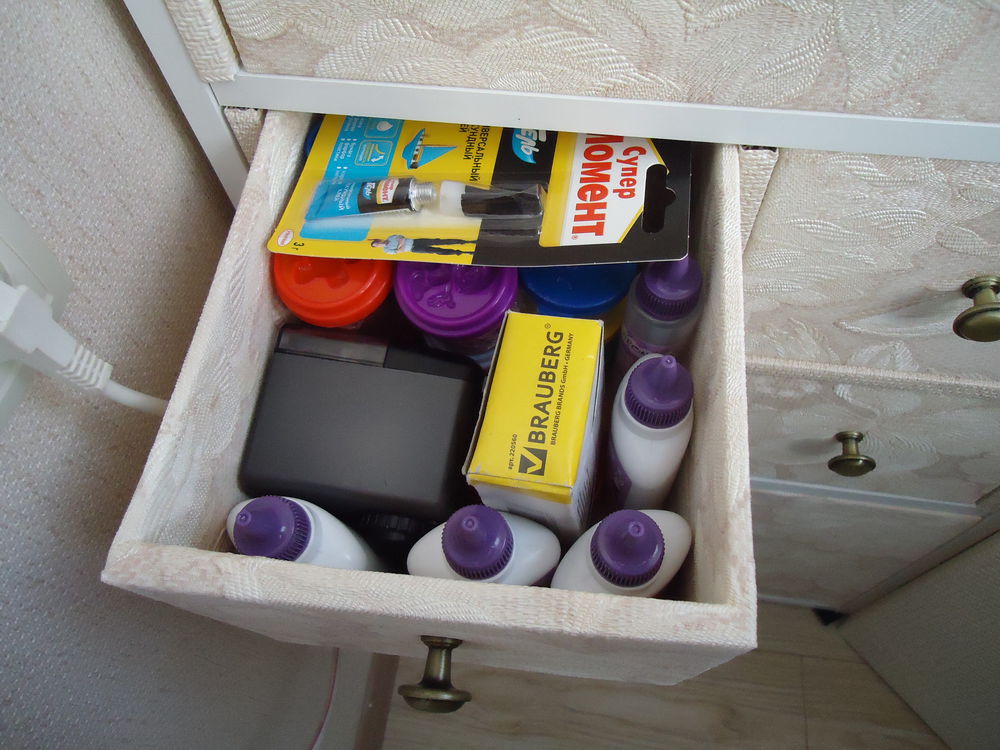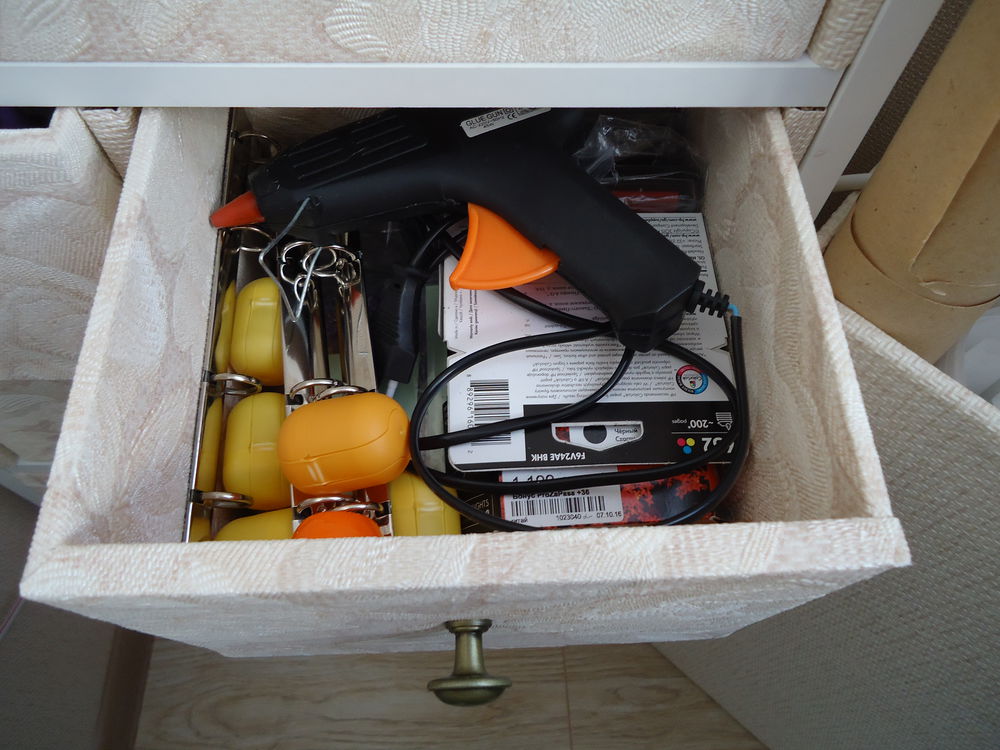 Well, the next drawer is divided into two boxes in which I store punchers: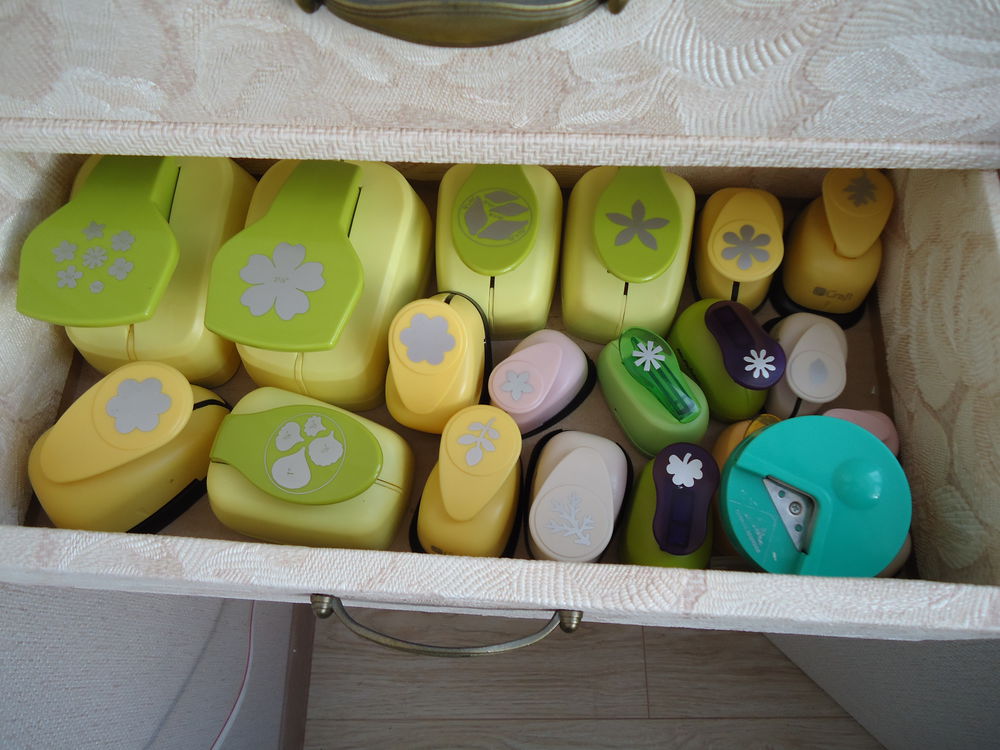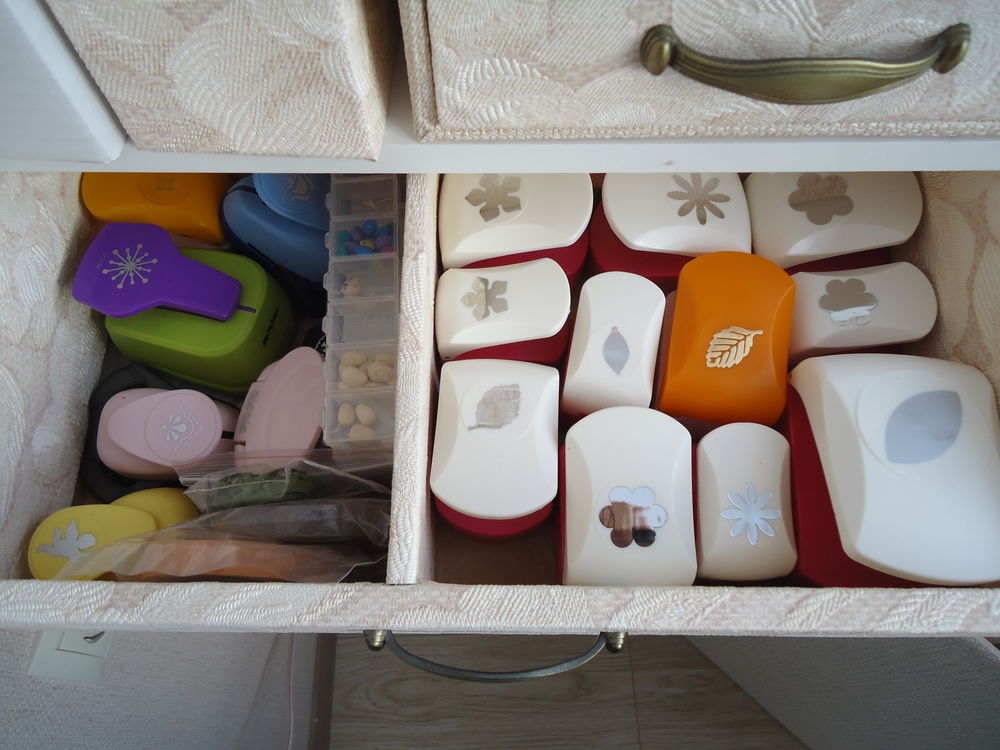 The next two shelves are just shelves: on one of them there is a homemade chest of drawers with tools for making artificial flowers, mats for embossing, stamens, wire, etc., as well as a small supply of paper: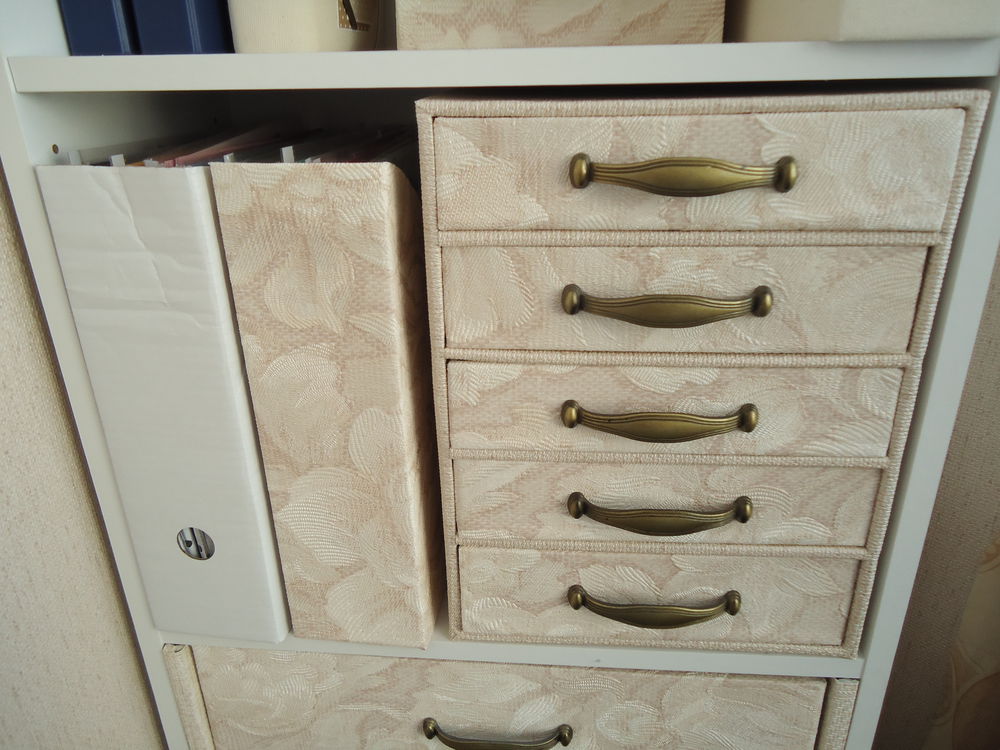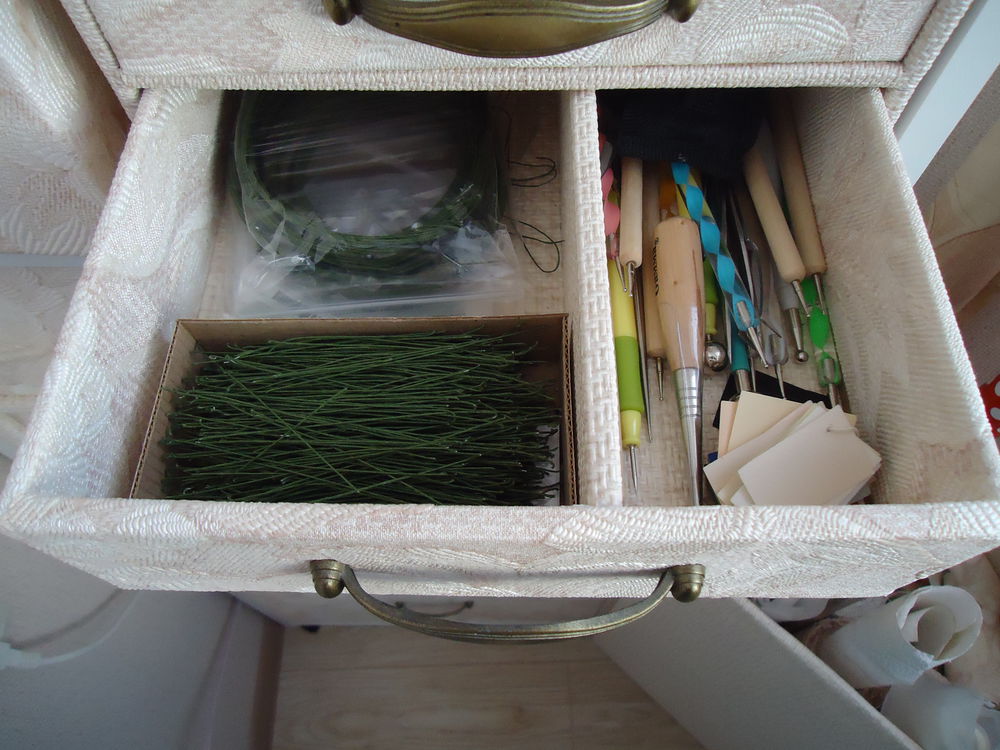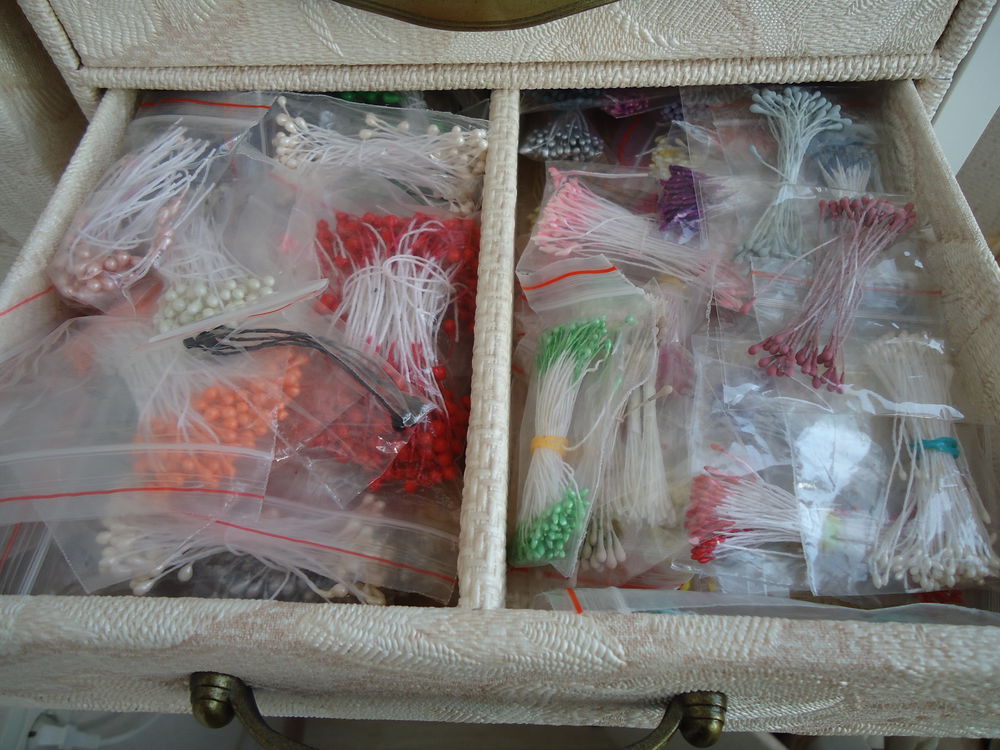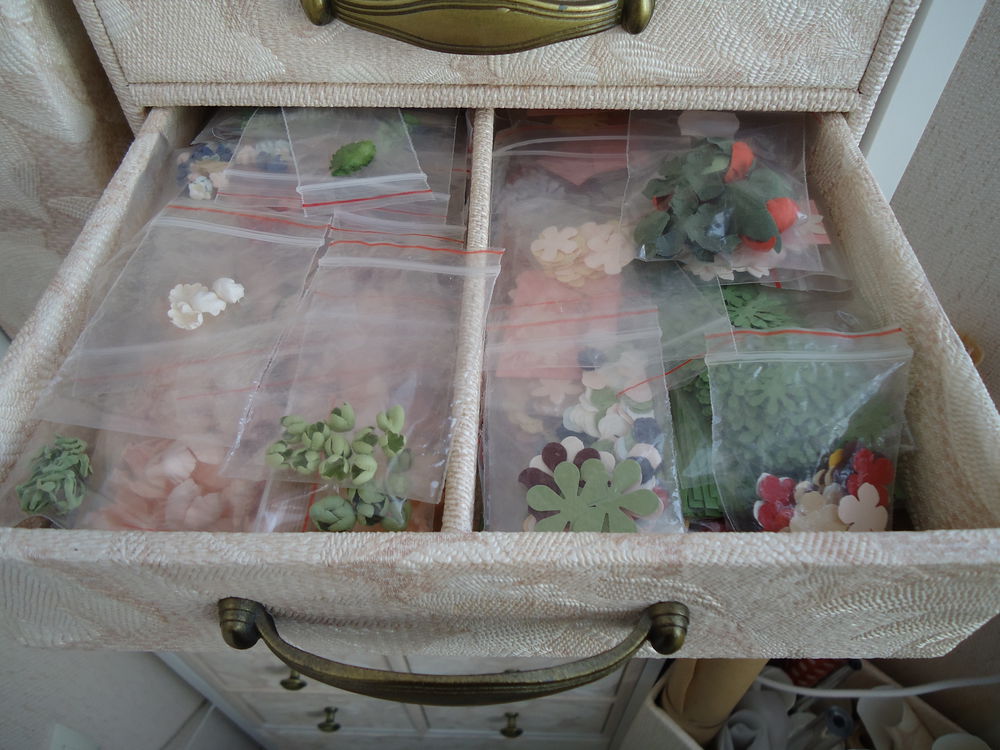 On the next shelf I have folders with patterns and templates, with knives and chips, a box with contours and liquid pearls, as well as a folder with micro seed beads: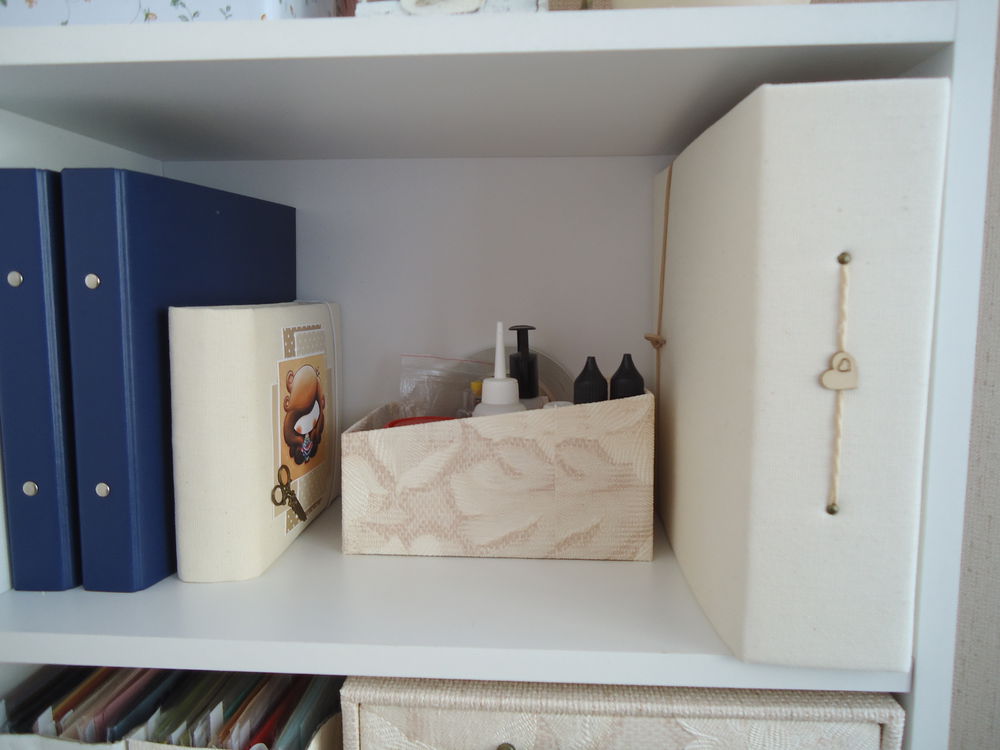 And here are the folders: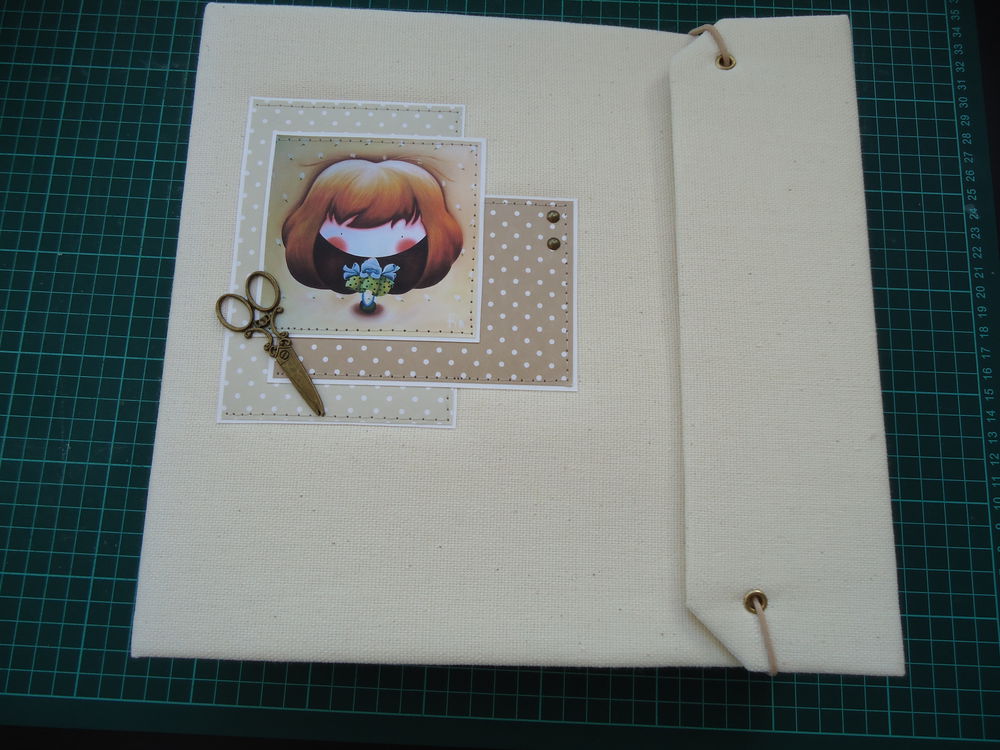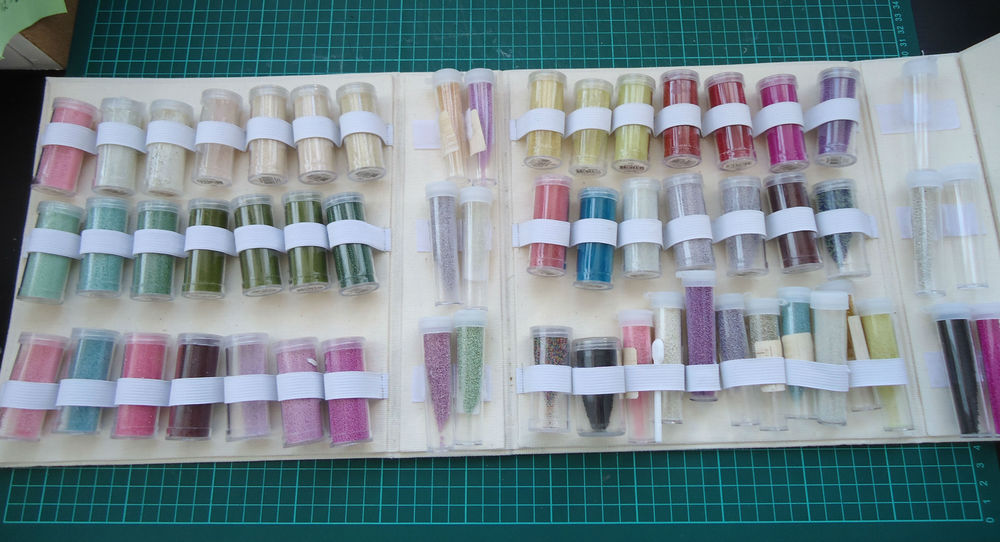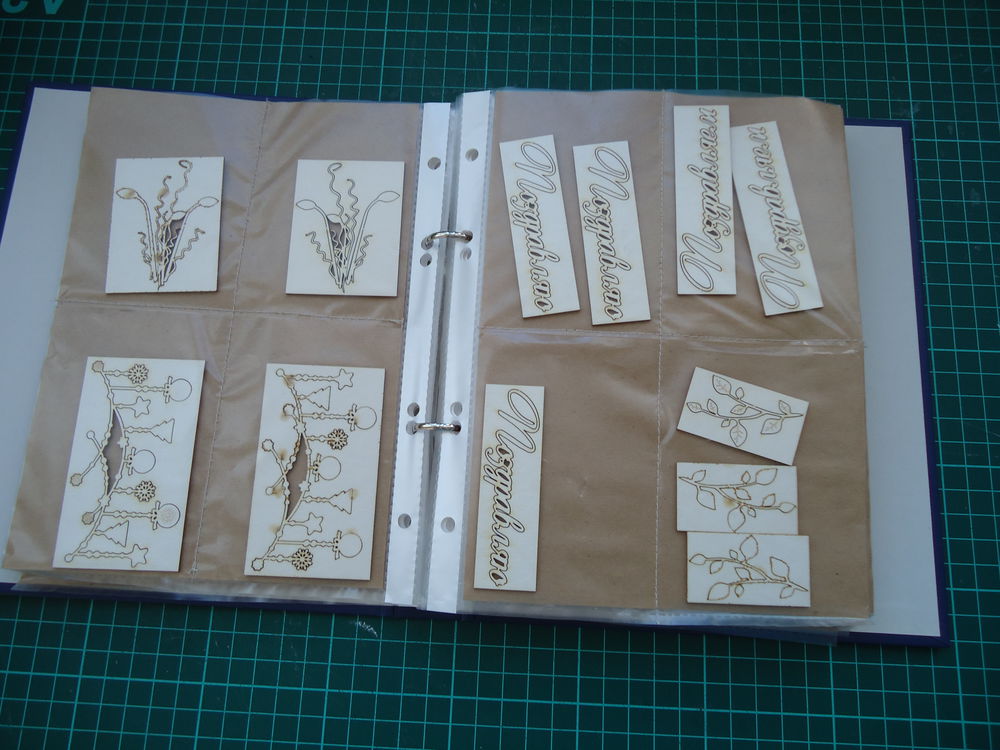 The rack is at the table, everything you need is at arm's length.
Well, that's all... I hope my storage method will come in handy...