Crafting Chiseled Earrings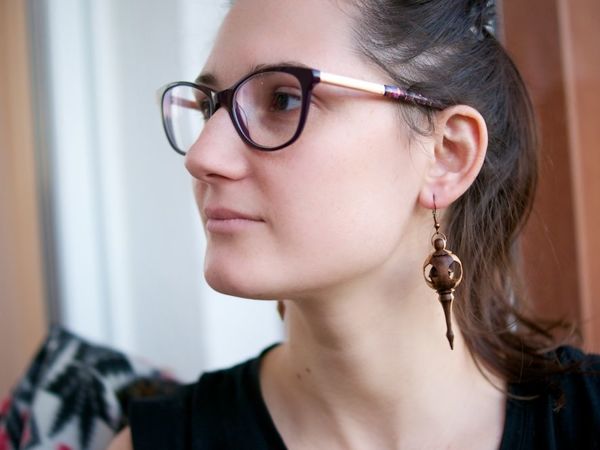 Yesterday my daughter turned 25, and today I tirelessly made her a little gift. Earrings — maple, walnut and sapele, in the big ball there is a smaller ball, and in the smaller ball there is a tiny ball. It looks voluminous, but in fact the earrings are almost weightless.
So we assemble billets of the four bars of contrasting wood. In this product I use black American walnut and maple.
First, make a small ball, with no special tricks on a lathe. Connect the bars with duck tape and make the internal cavity in the workpiece for the medium ball and the earrings.
Separate the workpieces, turn the bars, put the small ball in the medium ball, glue it and turn.
Then repeat the process with the earrings.
Process the product with oil.
Insert hardware.
And voila.
DIYs & Tutorials on the topic