Get Inspired for New Year: Christmas Decor of Materials at Hand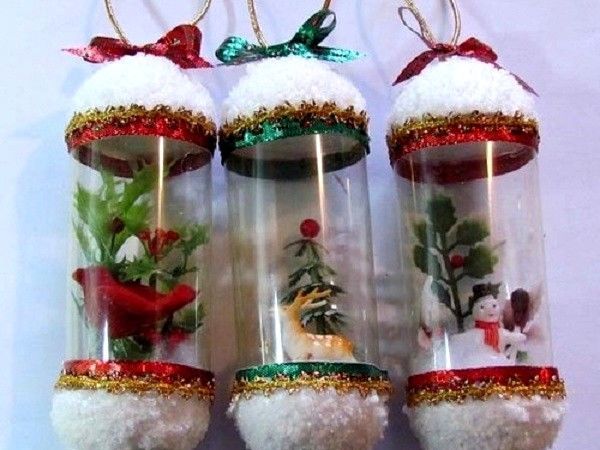 Continuing the theme of reusing things for decorating and manufacturing toys I offer you a selection of New Year products of the most common objects. It is noteworthy that all of these can and should be done together with children. Very soon the time to carry crafts in kindergartens and schools for Christmas decorations contests will come. For the beginning we will just get inspired by great characters by the Illustrator Eric Barclay Christmas bells from plastic bottles. Favorite children's containers from Kinder are ideal in size and shape for small Christmas decorations. CDs are a great material for DIY! You can make cute little toys of ice cream sticks. You can make a masterpiece even from a matchbox if you have enough skill and imagination! Cool toys from wine corks. And finally toys of tubes for toilet paper. And even snowflakes from old newspapers. Thanks for viewing to the end! Get inspired and create! New Year is around the corner!