Today I want to introduce you to one of the Saint Petersburg artists — the wonderful watercolorist Konstantin Sterhov.
Having finished the Repin Academic Institute of Fine Arts (St. Petersburg, faculty of book illustrations), Konstantin Sterhov faithfully has been serving his mission for over 20 years. He is not only an artist but also a teacher, perhaps thanks to the Academic Institute of Fine Arts, he studied artistic graphics at the Udmurt State University as a teacher of drawing.
He creates watercolor painting courses, makes DIY video and teaches not only in Russia.
In an interview Constantine said: "I started to teach consciously in Finland (before that, there were a few private courses in Germany and Austria). I was invited to summer courses, I liked it. There were students, contacts. I felt that there is a huge number of people who will not be shown everything but for me (in Finland). And then it was China, I had to make a 3.5 months course of academic drawing and painting from plaster to portrait with 250 students per teacher, and each week I made a report on my results and instructional guidelines. In fact, I first thought about this video course there. This year Sweden added, where the requirements for teaching are much higher than in Finland." By the way, he is a member of the Finnish Watercolor Society, he is also a member of the St. Petersburg Watercolor Society and the Portrait Society of America.
"At the end of my teaching, I developed an approach with which people who haven't received art training, can make pretty decent works in watercolors, if they feel the material. My video tutorials are created just for this purpose."
Konstantin Sterhov writes for the magazine "Watercolor Planet", he is also the editor and the art director of it:
"Watercolor is a delicate technique, but thanks to that it is more fun to tame it. Nothing is impossible — a brush, paint, paper
and a little bit of imagination, and you are the creator of your own watercolor world."
I was surprised by Sterhov's watercolor portraits, they seem to be painted in one breath, then carefully detailed, but they are delicate and airy in the meantime.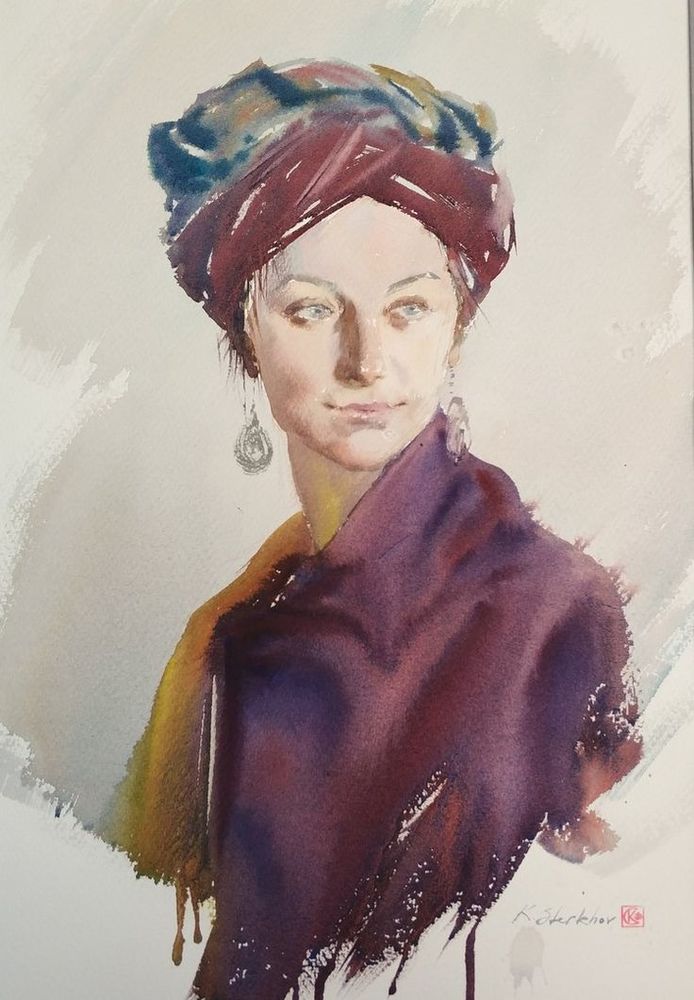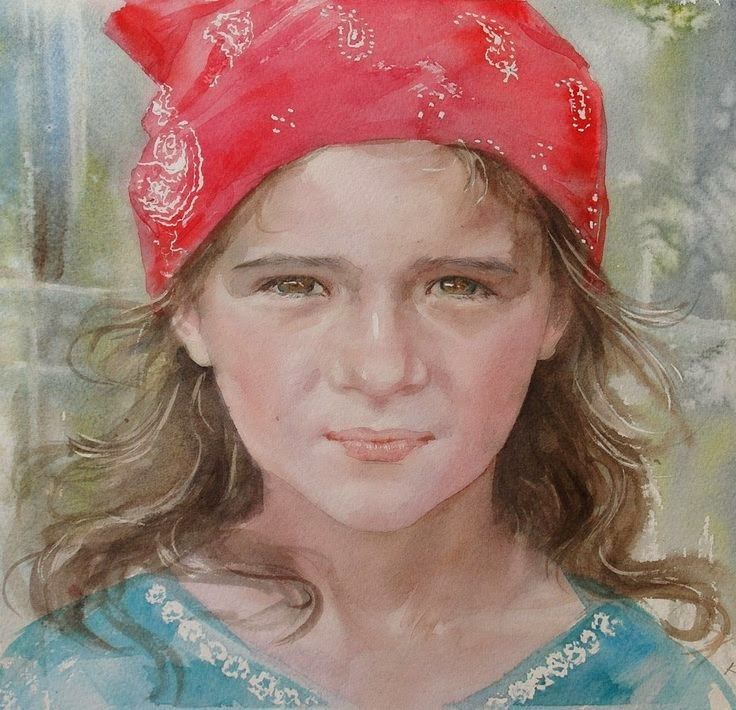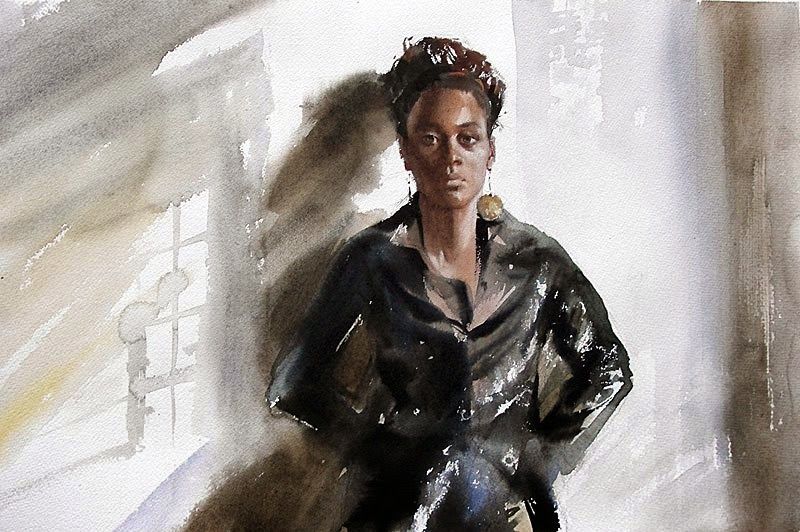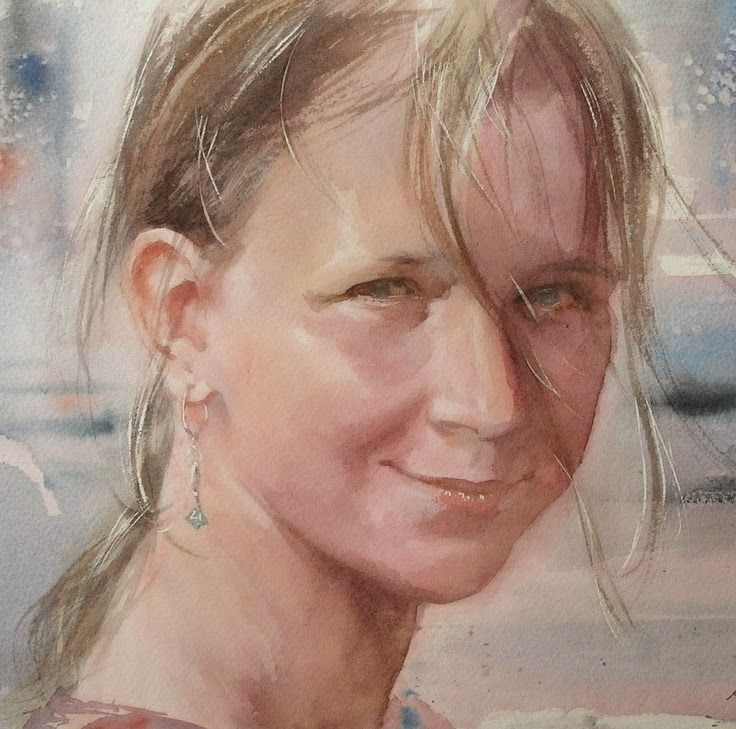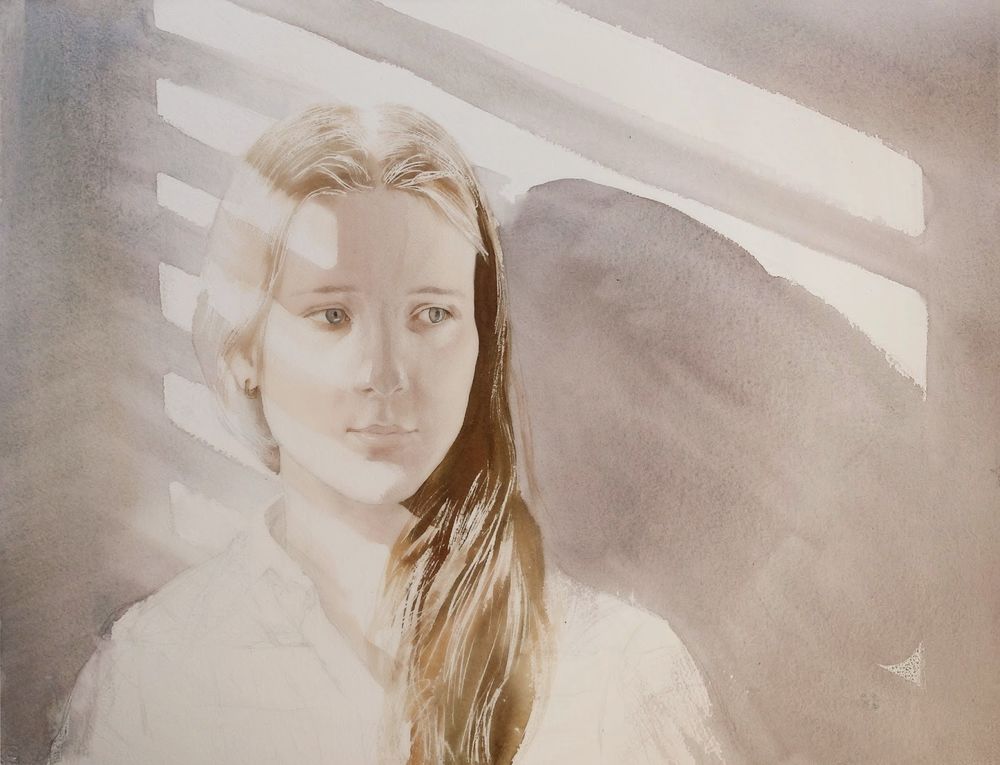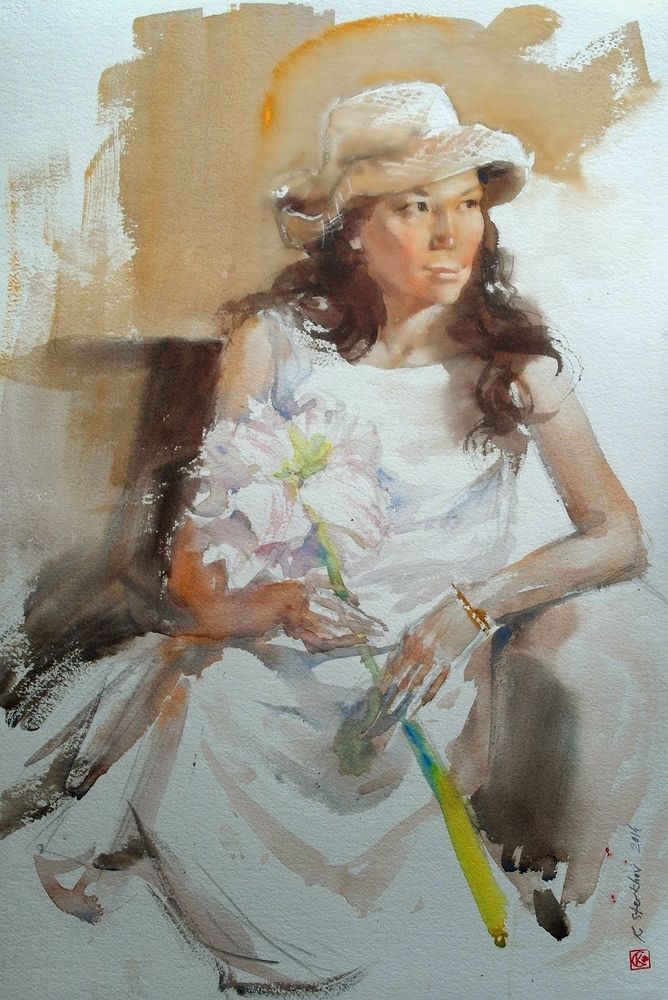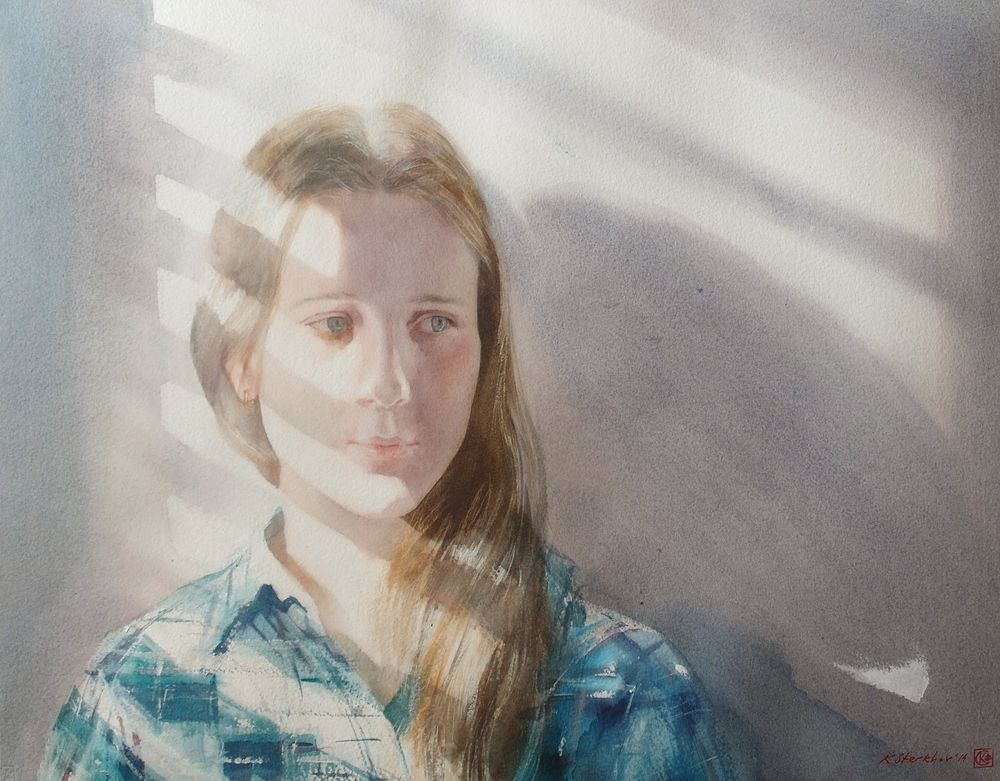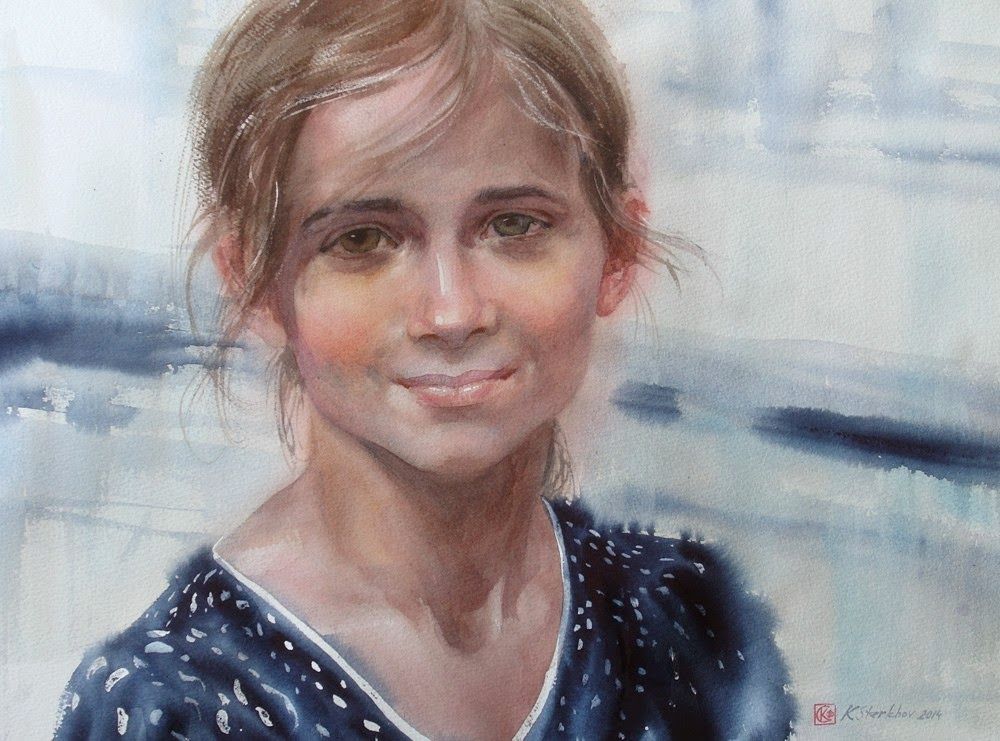 Other striking and, apparently, not designed for watercolor techniques works are about everyday life, sometimes they even have a character.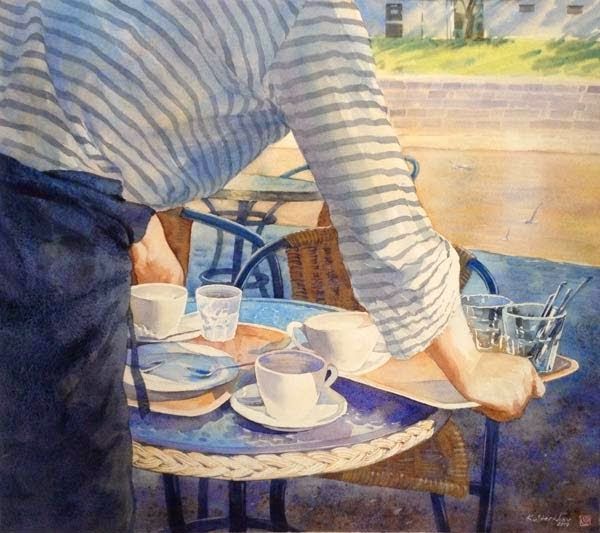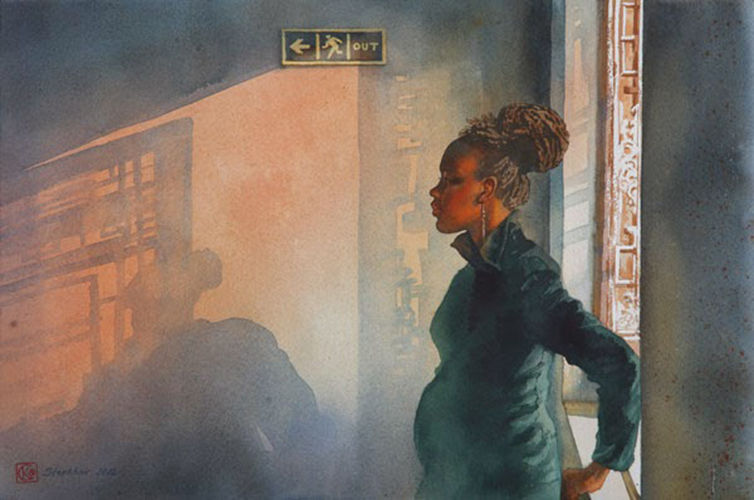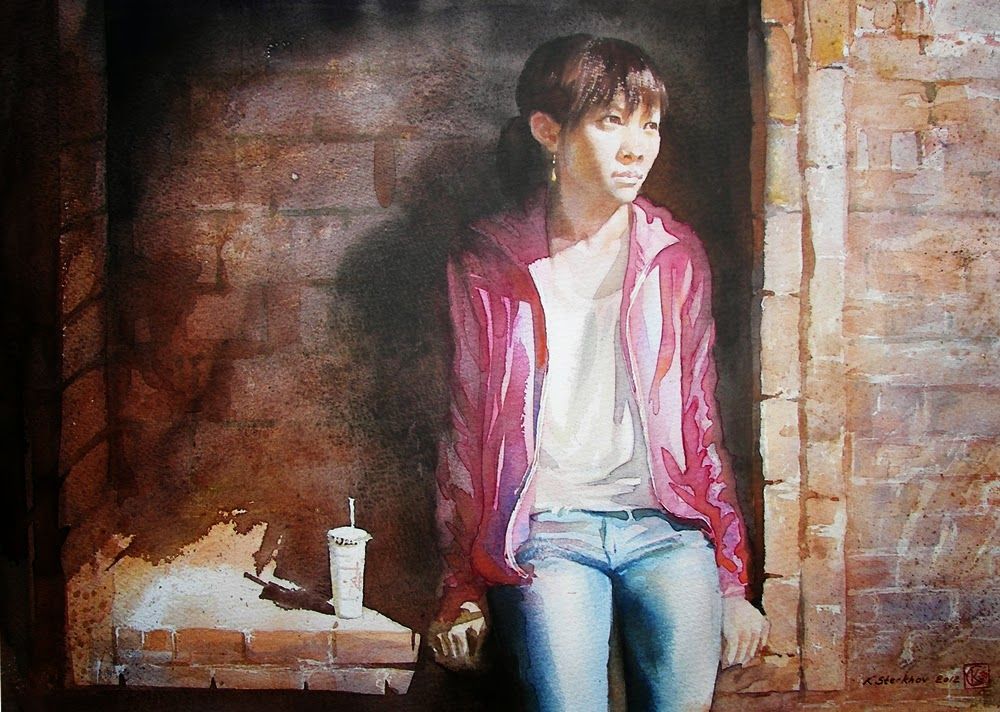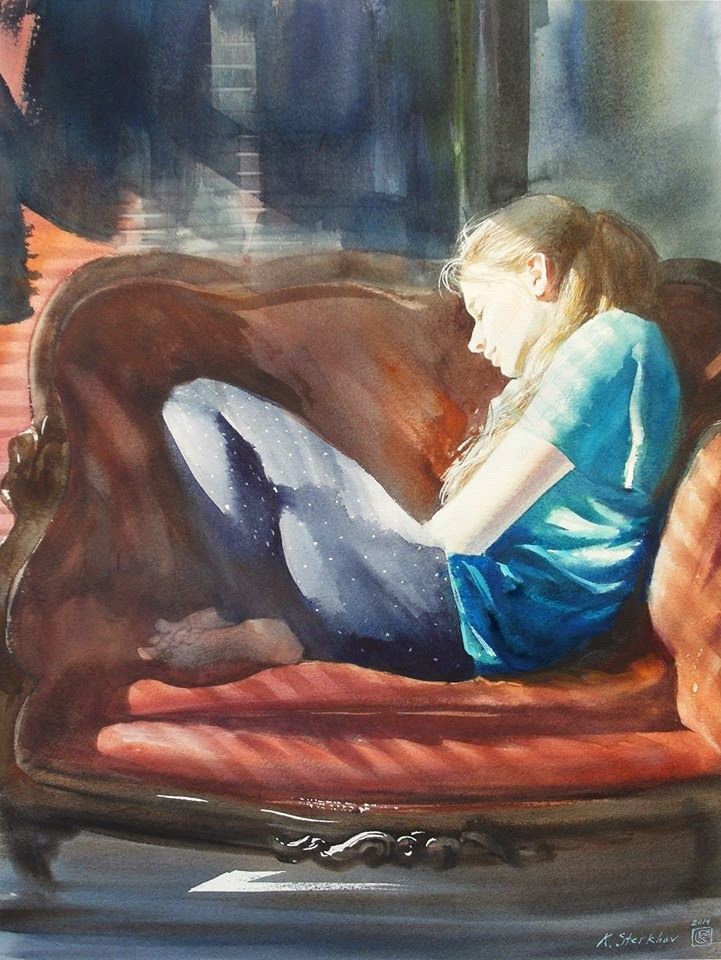 It would seem that such works must be oil-painted, but the artist poses a challenge.
Sterhov said about oil paints the following:
"I love to paint in oils and watercolor, but I always come back to watercolor. What attracts me? I would like to take this opportunity to share my admiration for the possibilities of watercolor, which embodies for me the very spontaneity of water. Water is the source of everything. Without it there is no life. It's been 25 years when I met watercolors and they continue to amaze me."
And look at a wonderful series of sketches, as it seems, of the same ladder: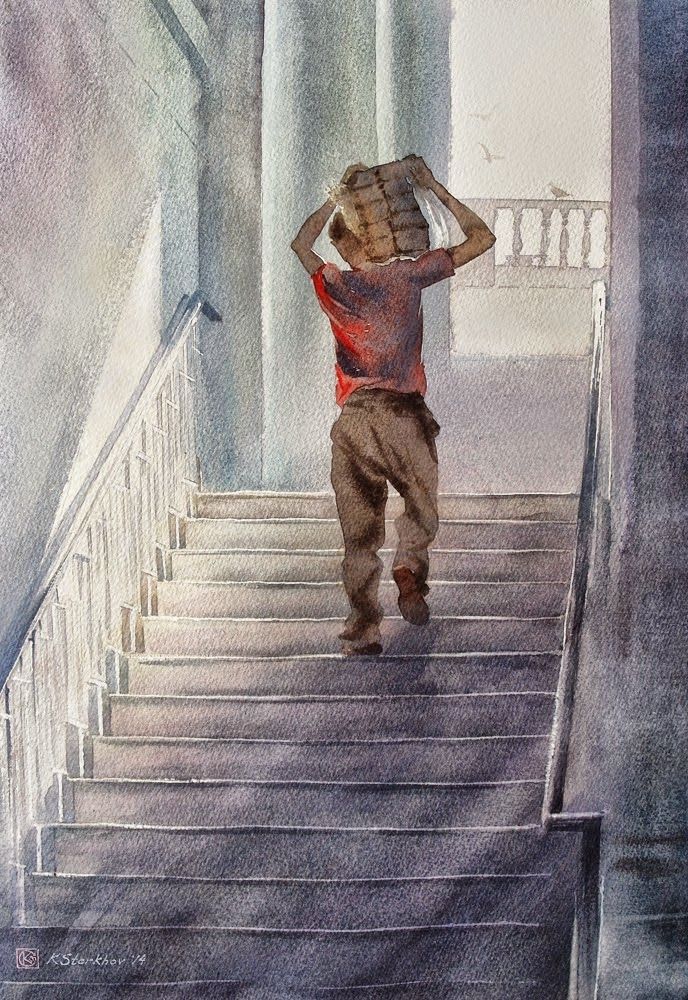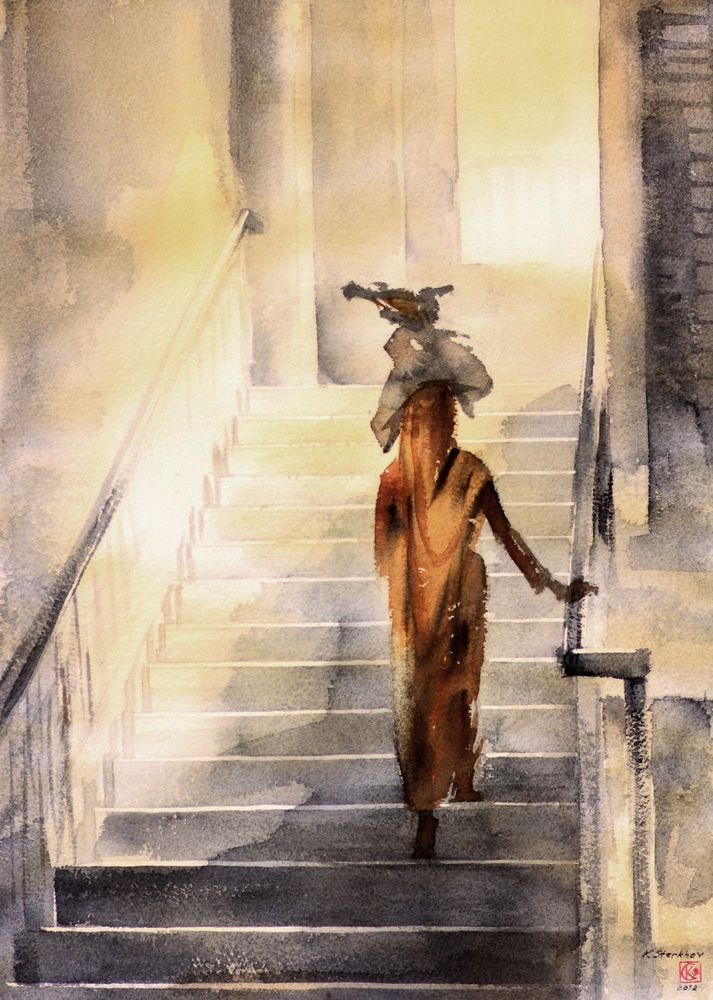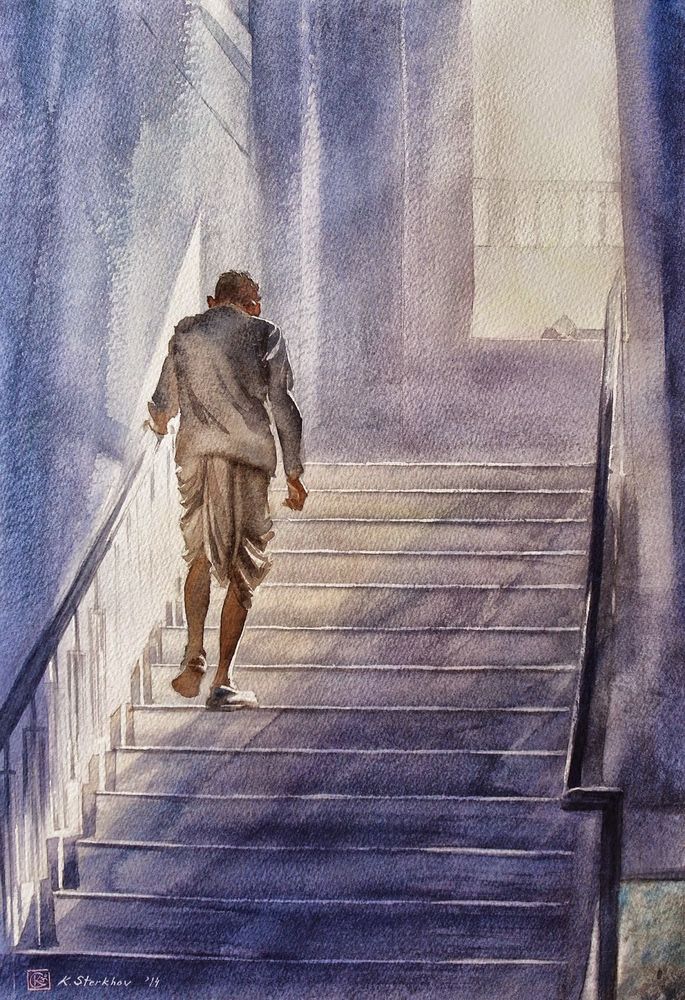 And, of course, traditional watercolor landscapes and flowers are also in the arsenal of the artist: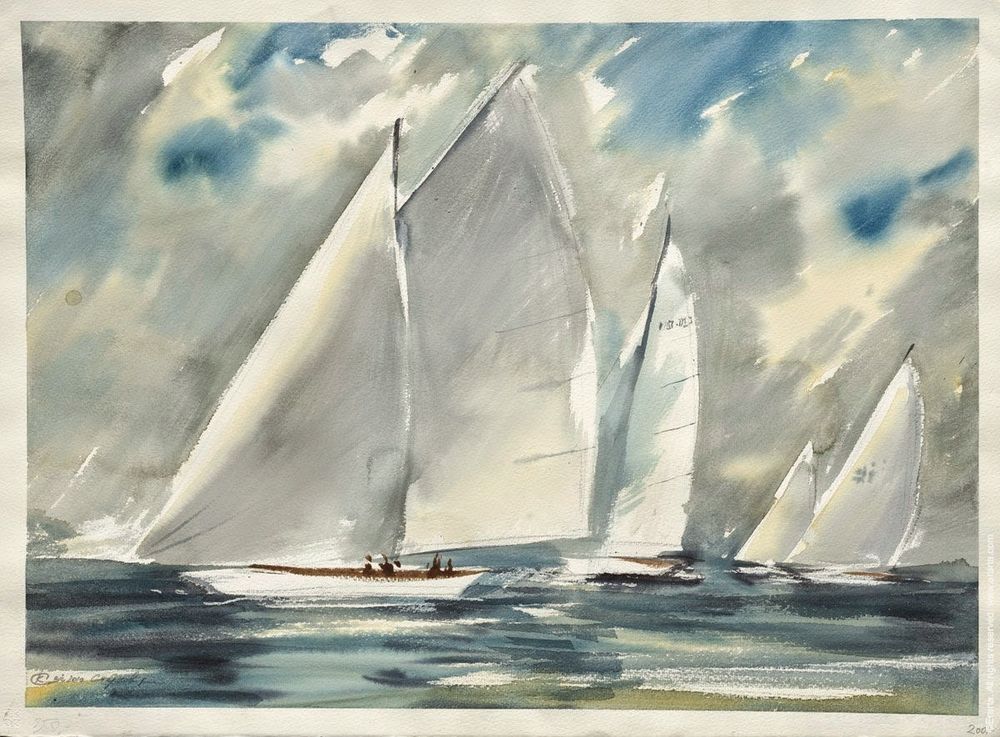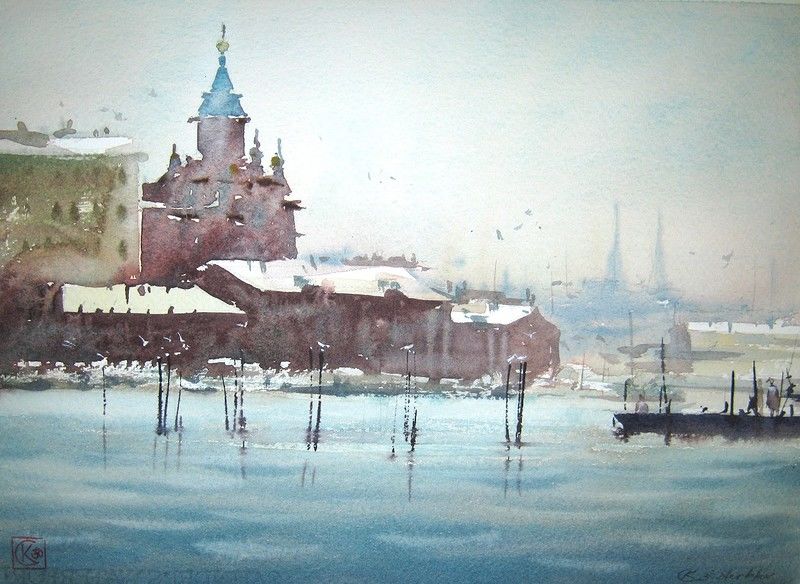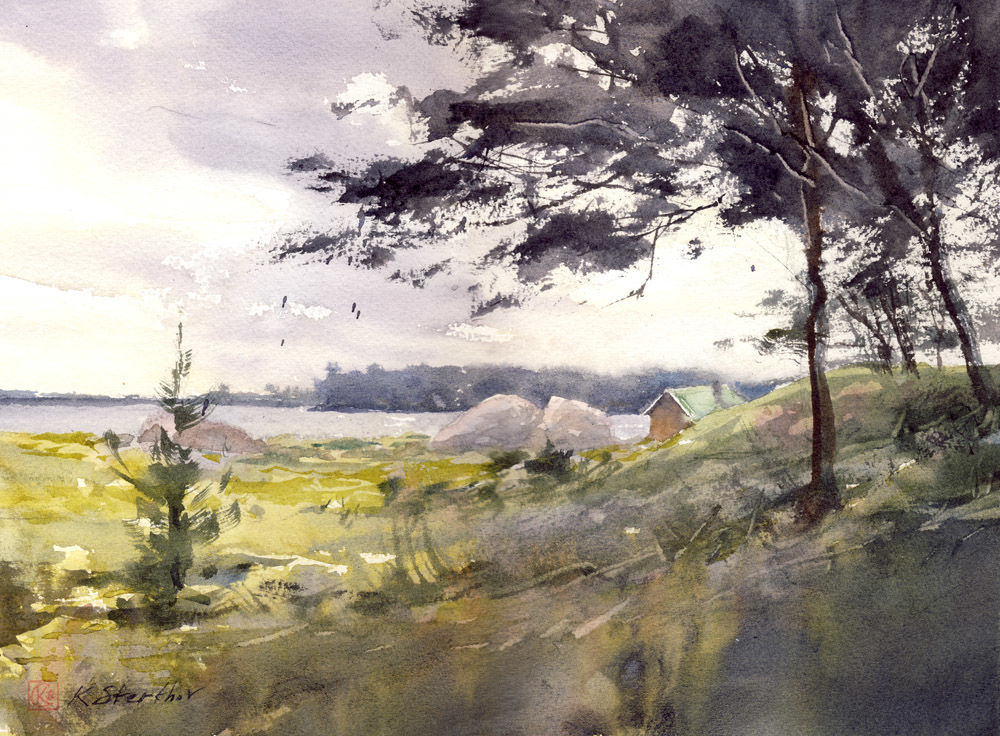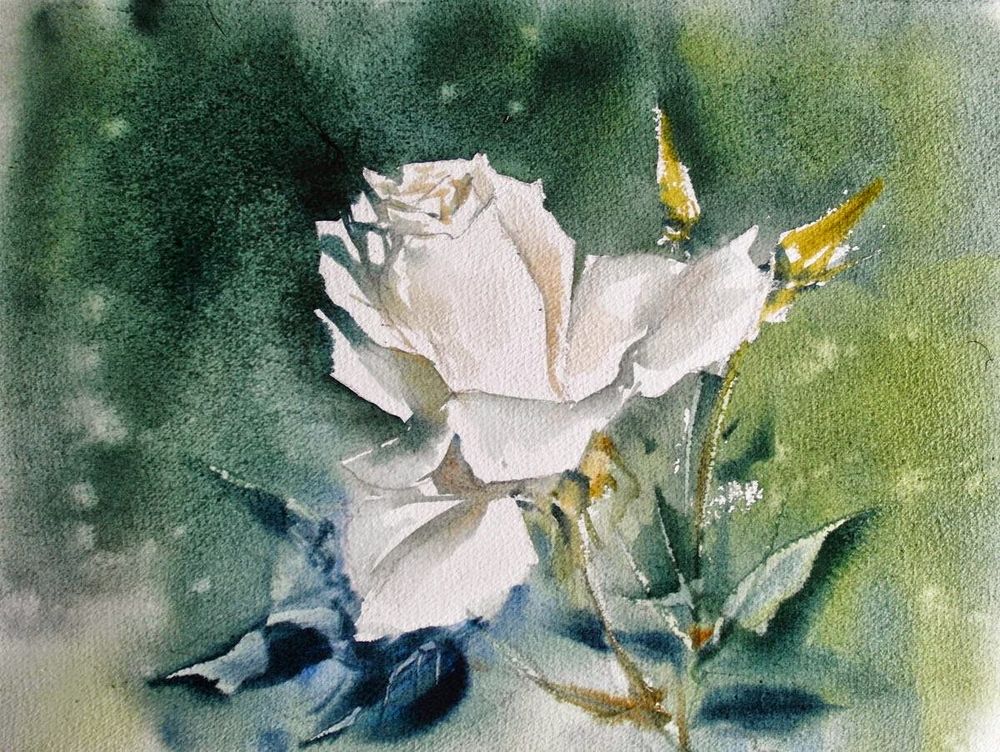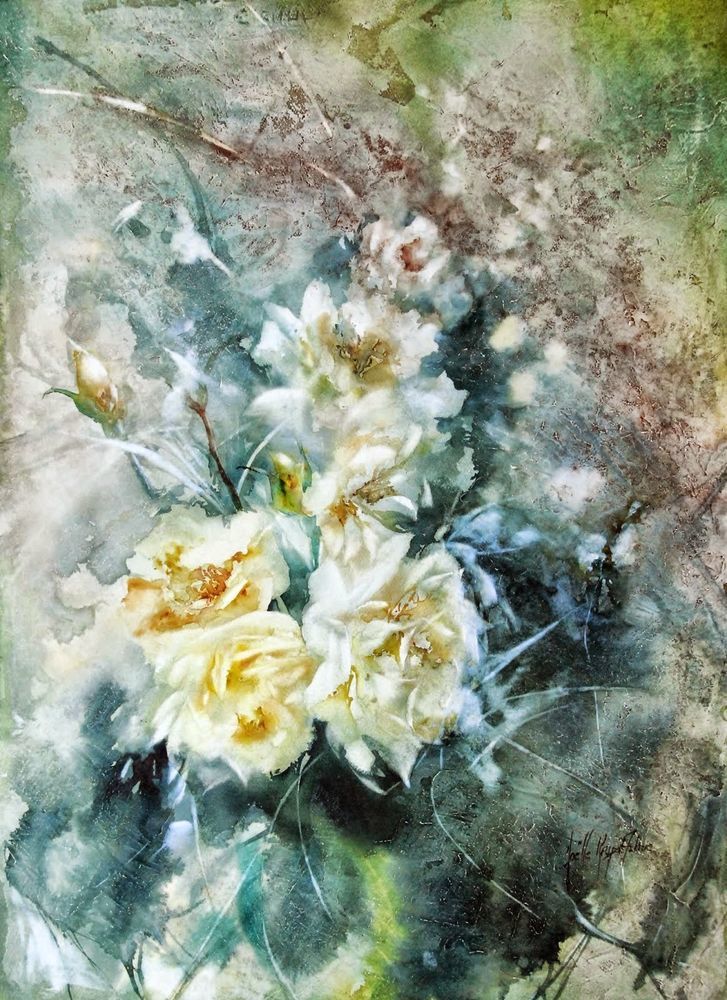 Although not all the sceneries are conventional, some of them are also comparable with easel genre painting.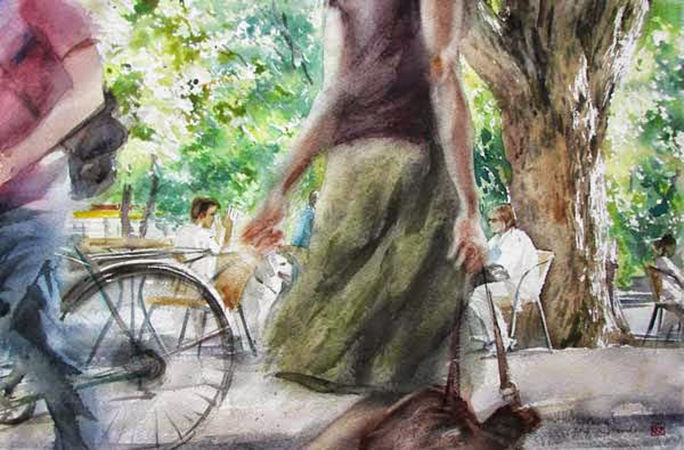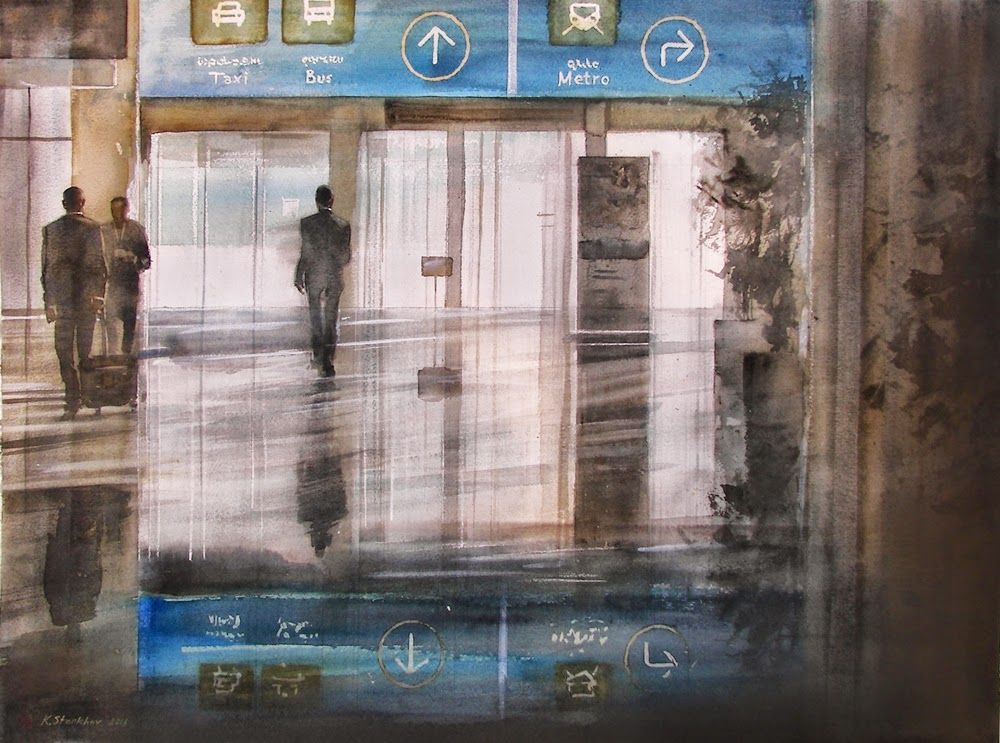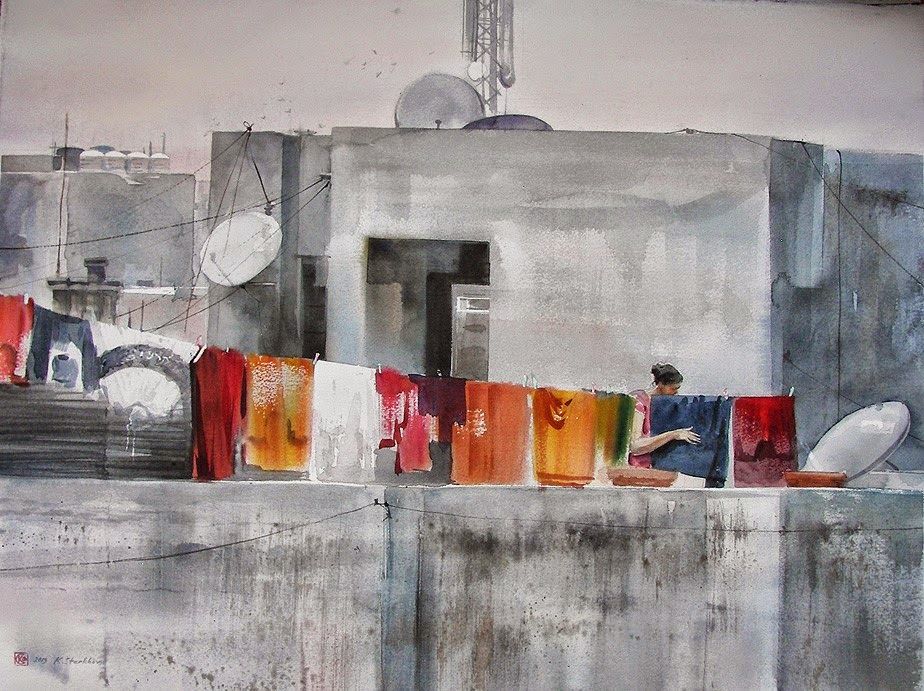 And finally, a few tips by Konstantin Sterhov about the choice of materials for work:
"What materials do you use for watercolor? What do you recommend for beginners, which watercolors, paper, brushes?
"Leningrad", "White Nights" paints, as well as professional signature paints in tubes, it depends on what you can buy. Round squirrel brushes of a large size, sable for details, flat pony brushes and bristles, a flat synthetic brush to wash out fine details. Paper 300 g/m of any brand like Arches, Waterford, Fabriano, Langton, I like rough surface, in extreme cases, cold pressed."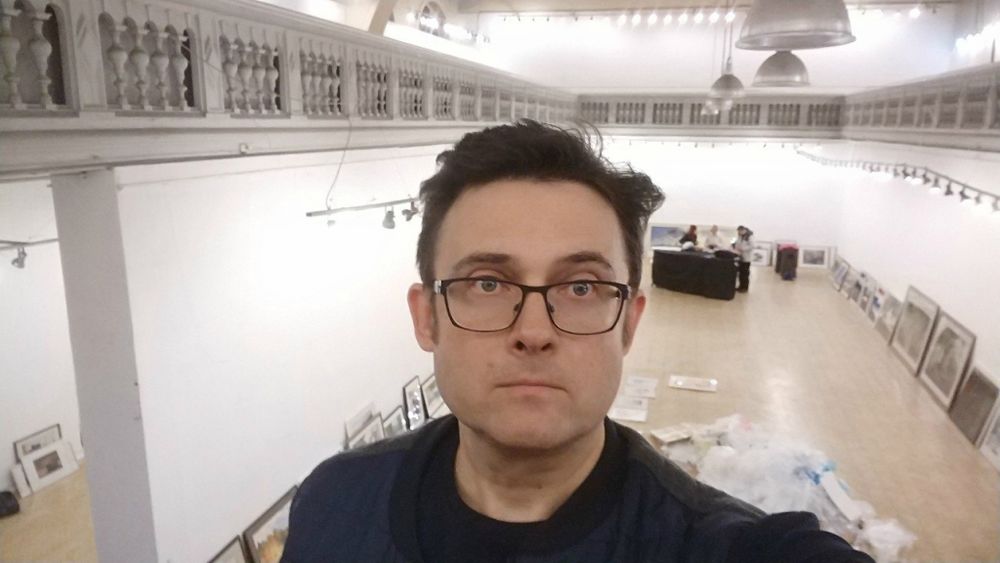 And in conclusion — a DIY by Sterhov!