DYI Video: 2 Ideas for Christmas Decorations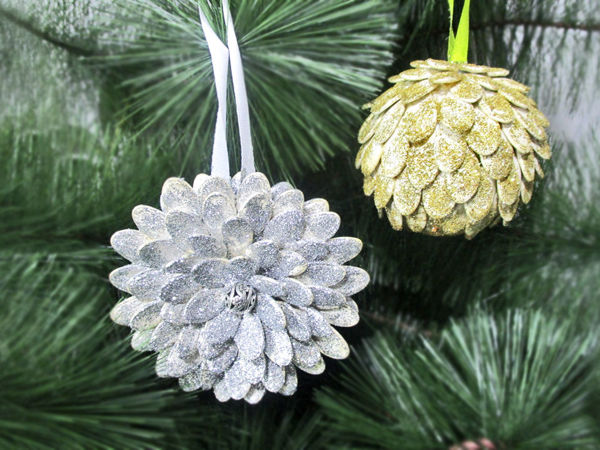 Watch the video about 2 ideas of Christmas decorations, which can be simply made by hand. Christmas crafts are fun and interesting. New Year will come soon and now it's time to make Christmas decorations.
To make Christmas decorations you will need:
• A foam ball.
• Thin cardboard.
• Pumpkin seeds.
• Hot glue.
• White glue.
• Sequins.
• Hairspray.
DIYs & Tutorials on the topic