A Plush Knit Blanket for Beginners without Knitting Needles or Crochet Hook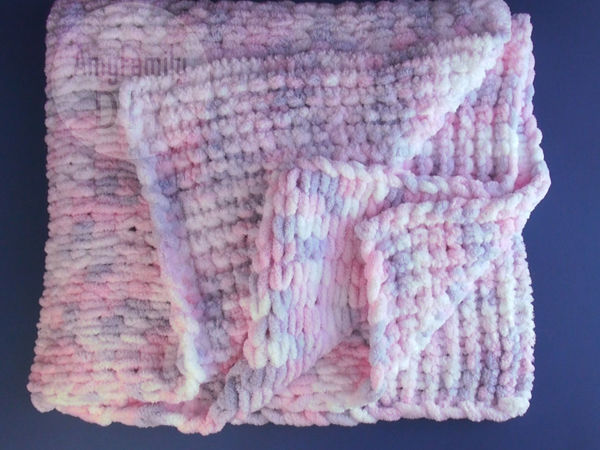 How to quickly and simply knit a plush blanket without knitting or crochet needles?
The answer is Alize puffy. It is yarn with loops, which can now be found in almost all stores selling threads. It is gaining popularity :)
This is not an advertising video, I'm really excited about this yarn. So do my daughters, big connoisseurs of pleasant tactile sensations.
The blanket is knit very quickly. In this video I show the easiest possible pattern. It's definitely perfect for beginners. There is nothing easier.
If you are interested in other patterns — be sure to write to me in comments.
You will need 5 skeins of Alize puffy yarn for a blanket with a size of 1x1 m. Make 50 rows for a blanket with a length of one meter.
The blanket from the video is a gift for a newborn baby of my friend, I knitted it watching two feature films :)
This is everything I love. Fast, simple and beautiful.
DIYs & Tutorials on the topic