Original Ideas for Making a Sewing Table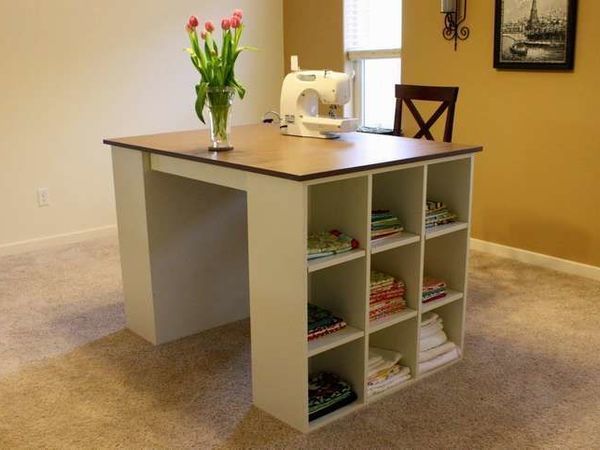 Let's talk about equipping your workplace. I'm sure that this topic will be interesting for many of you, because sitting at a sewing table, we sew adorable outfits for dolls or create masterpieces out of scraps, and scrapbooking albums (they also can not do without a sewing machine) — the list is long, but it is better to choose the idea that fits our working area, although I actually dream of the entire room, but dreams have to wait. Back to reality, it turns out that you just have to take a rational approach to making of a table and we get comfortable and compact workplace. Modern construction materials as well as cabinet furniture, which can be adapted for our needs, give us huge opportunities without expensive material costs.
A pedestal table is a great foldable option, you can make it yourself of furniture boards and awnings, as well as reconstruct a ready-made one, adding inner shelves for storing a sewing machine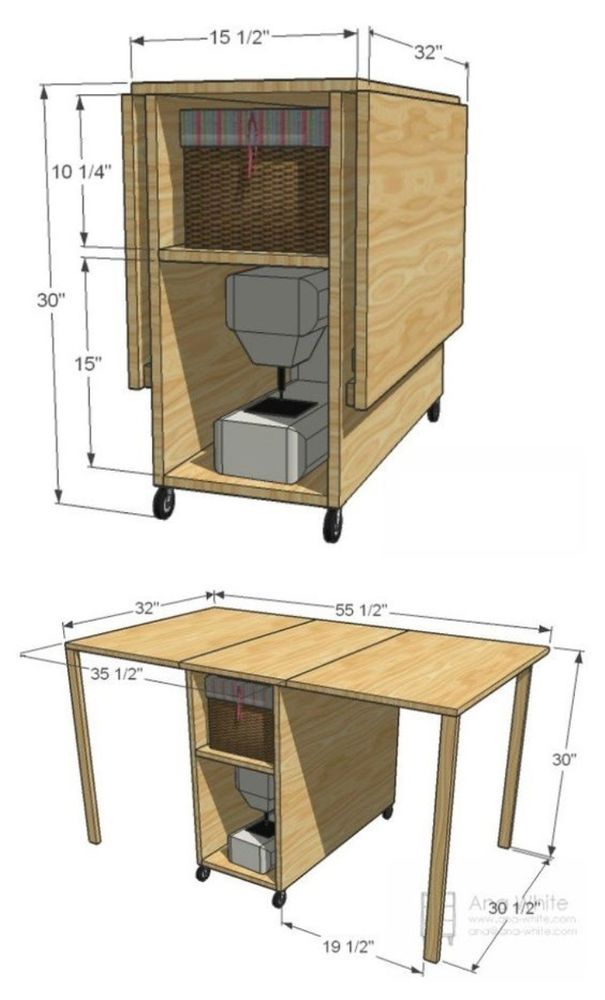 Drawers are a perfect addition to a table. You can keep there the most necessary sewing stuff.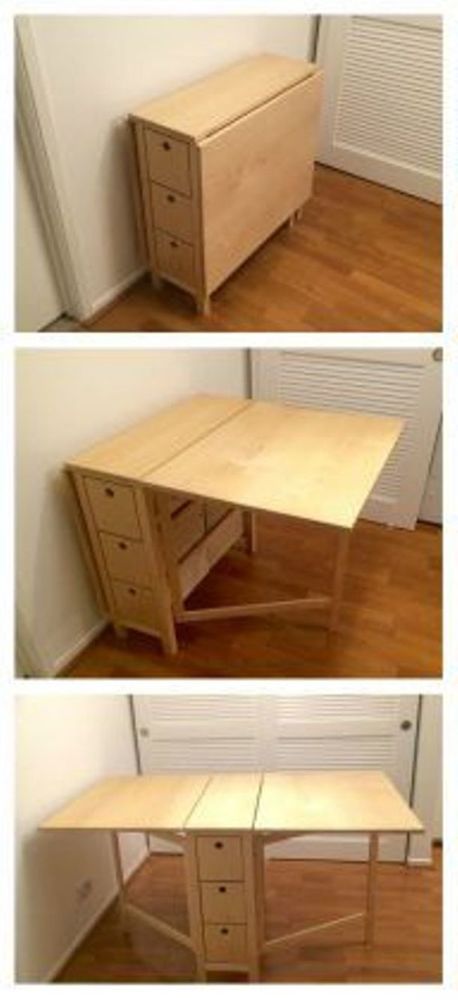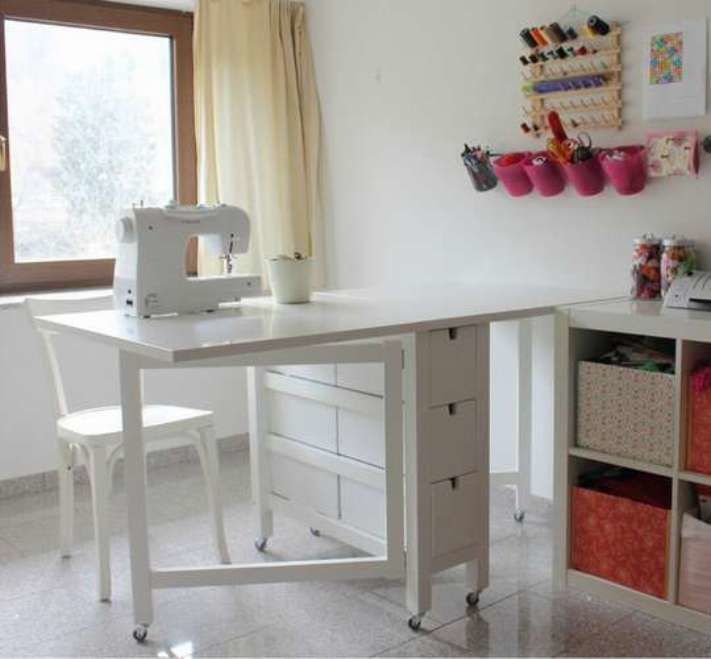 Another option is a folding table, developed by the Japanese craftsmen who know how to appreciate the space.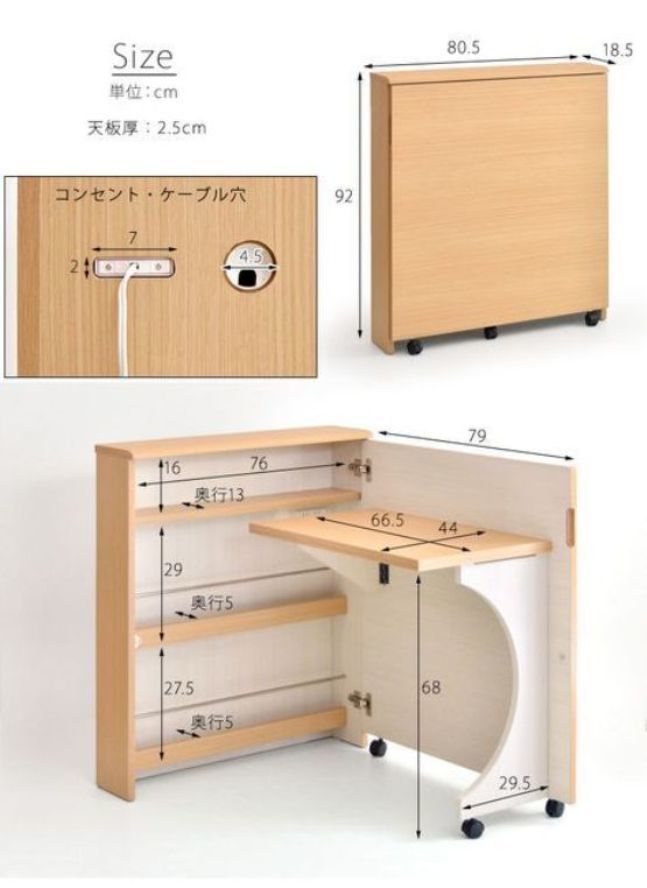 A folding shelf is suitable for a sewing machine, and you can store scissors, a pincushion, and so on in the drawers. The table will not choke the room...

Another version of transforming tables.

Furniture wheels will make the table mobile and a folding shelf will be a nice addition for sewing large products such as a patchwork quilt.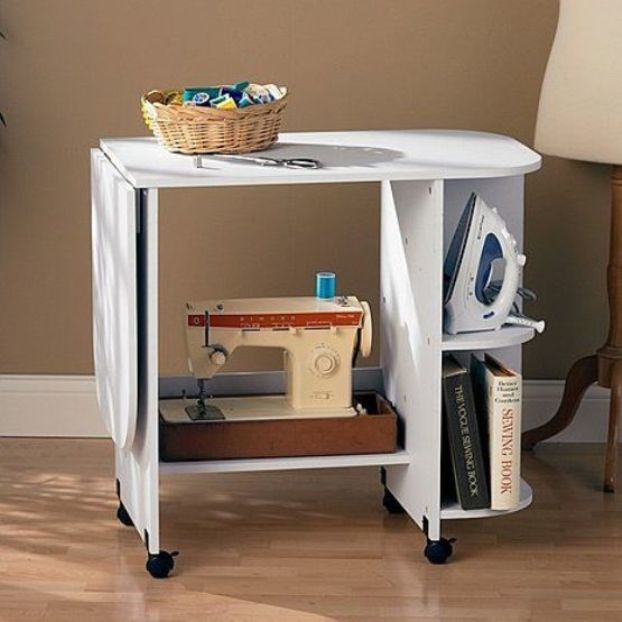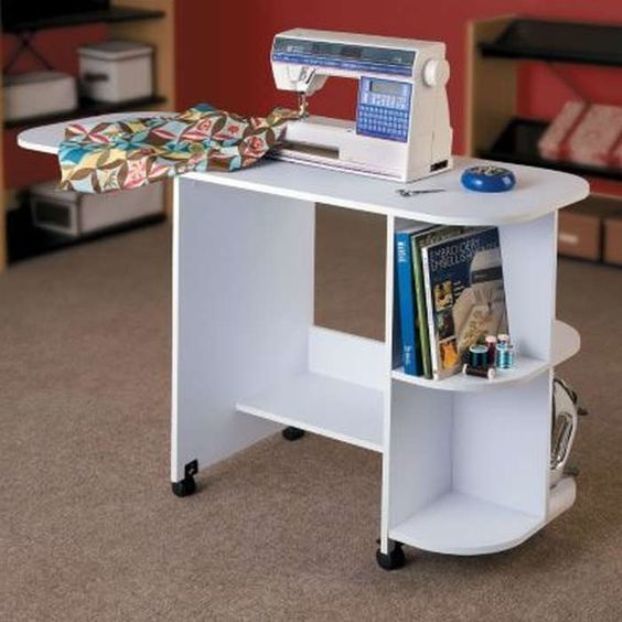 I want to go from folding models to these variants. You can buy such cabinets with square cells in any furniture store. And there are many variants of such tables. You can make a very comfortable stationary table of them.
For example, here is a compact mobile work bench based on a common cabinet with a big tabletop and a fixed mat for cutting.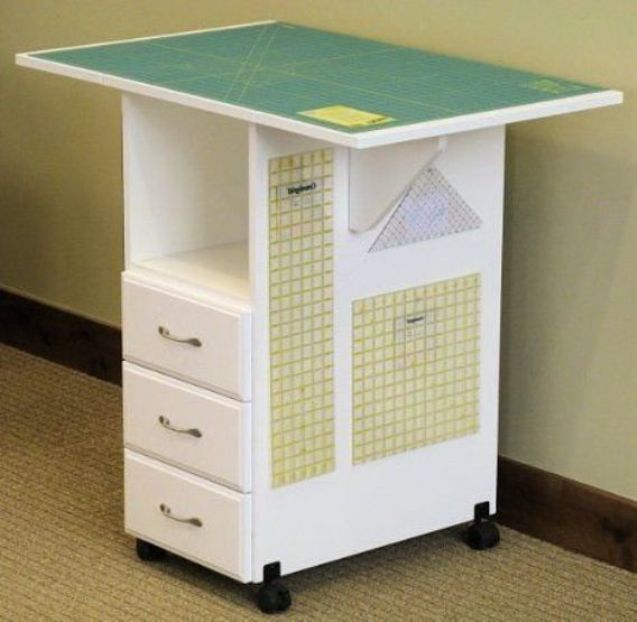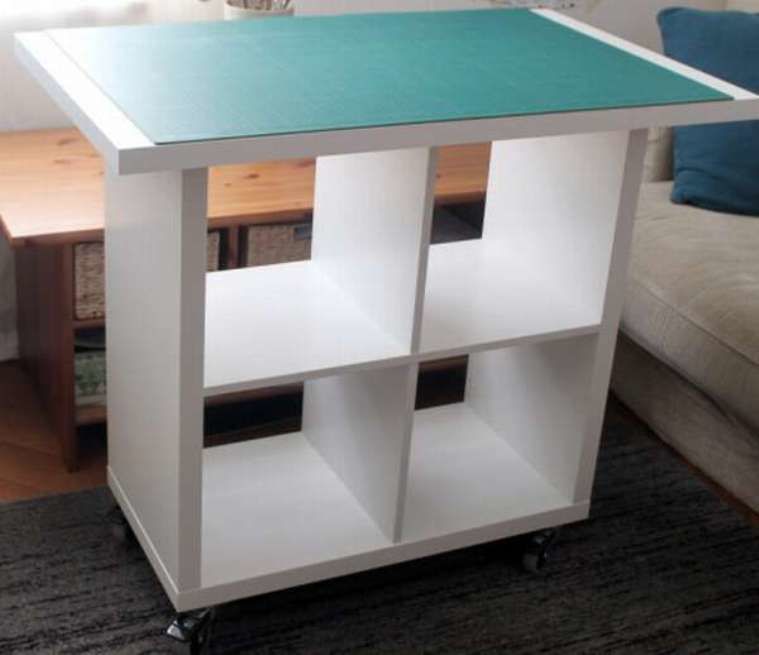 Next, you will see how to use cabinets with cells not only for a sewing table, but also for storage of materials for creativity.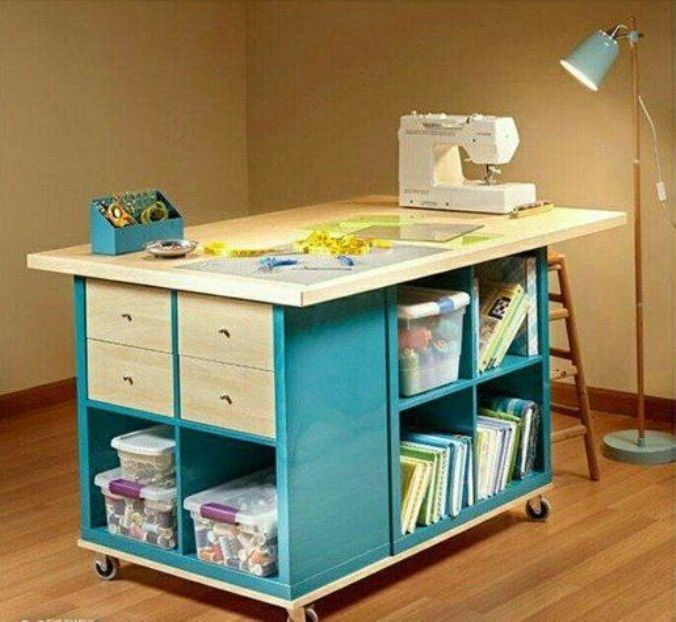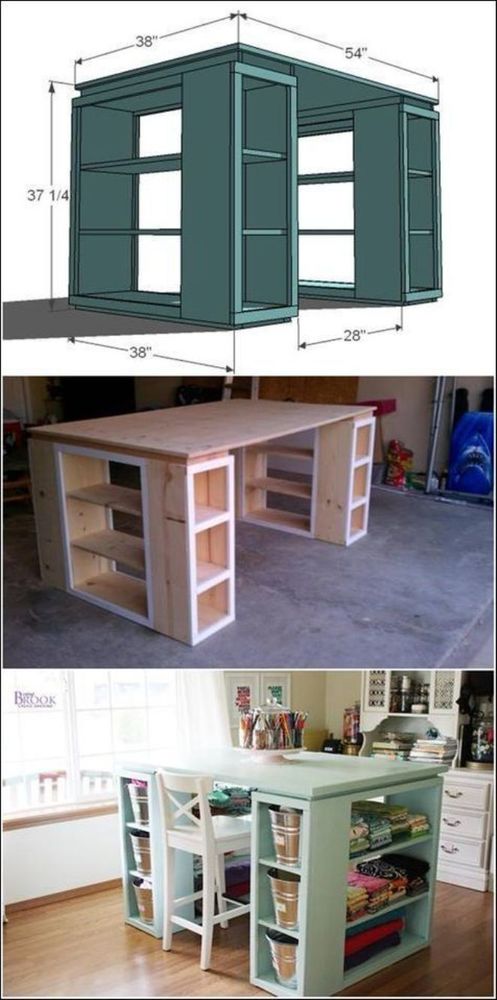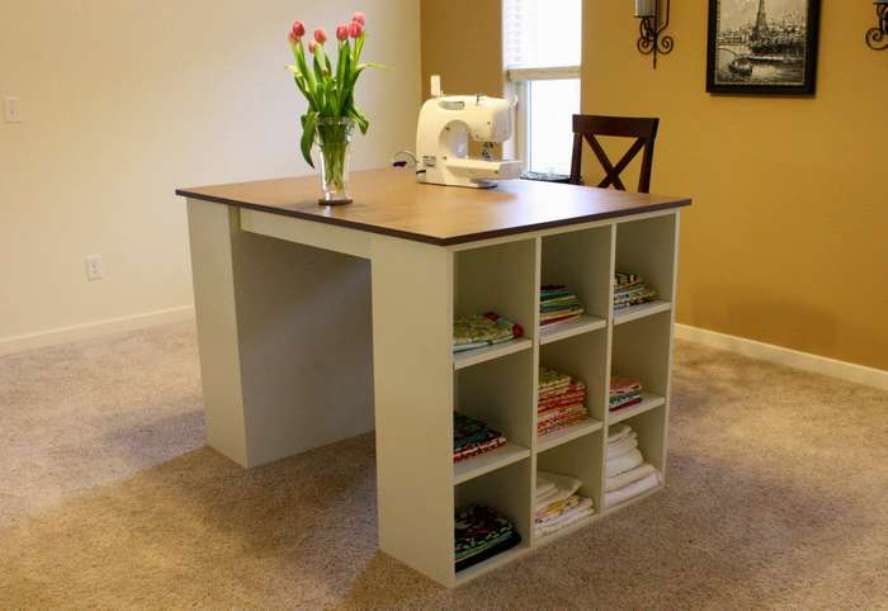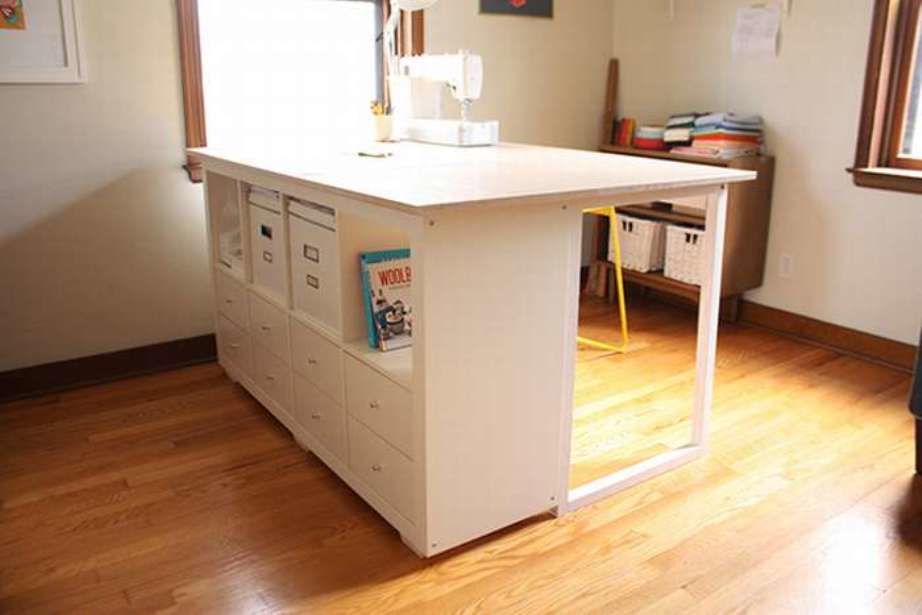 And lastly, one more interesting variant — the usual table, you can even take a dining table, cut a hole in it, in strict accordance with the dimensions of the bottom of your sewing machine, attach a bottom shelf and...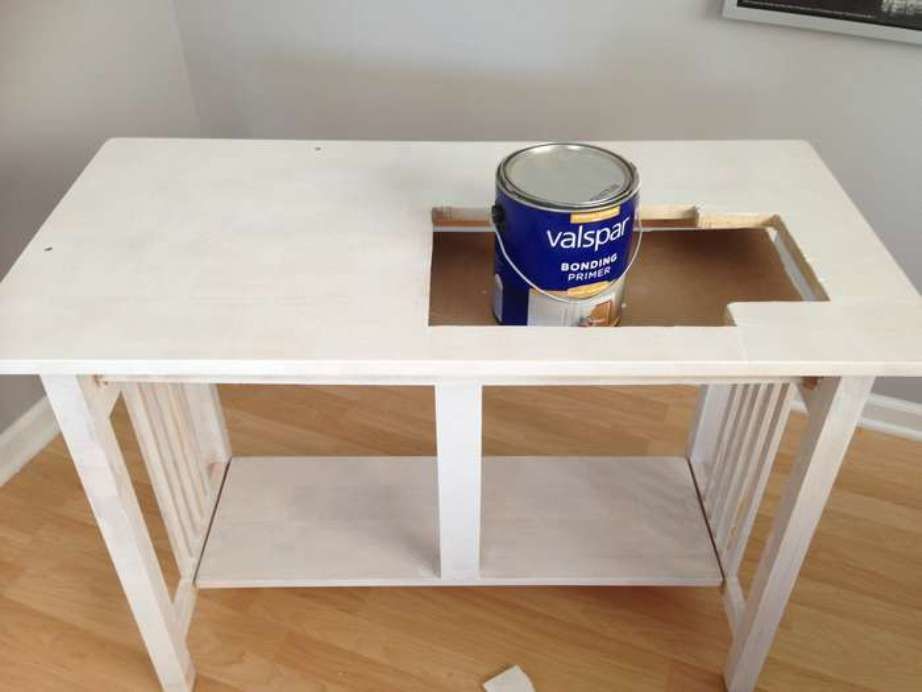 ... as a result, we have a comfortable big table for sewing, a space will be appreciated by the artisans of patchwork.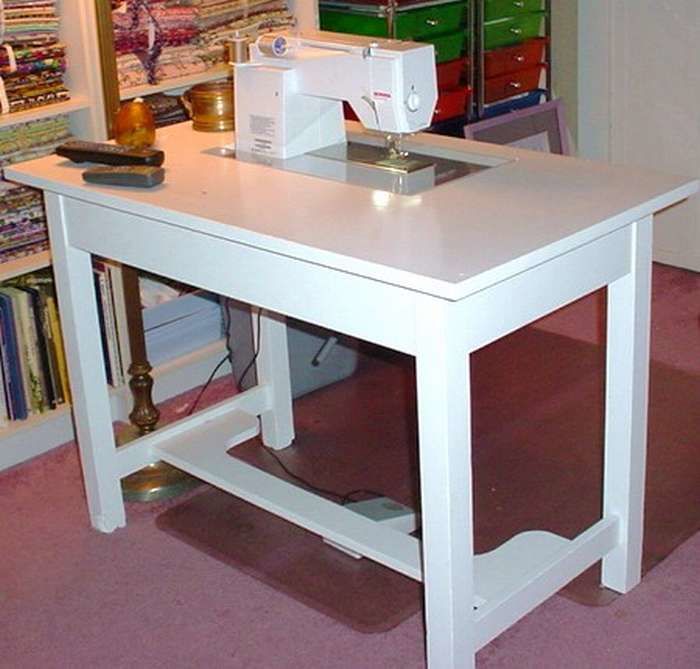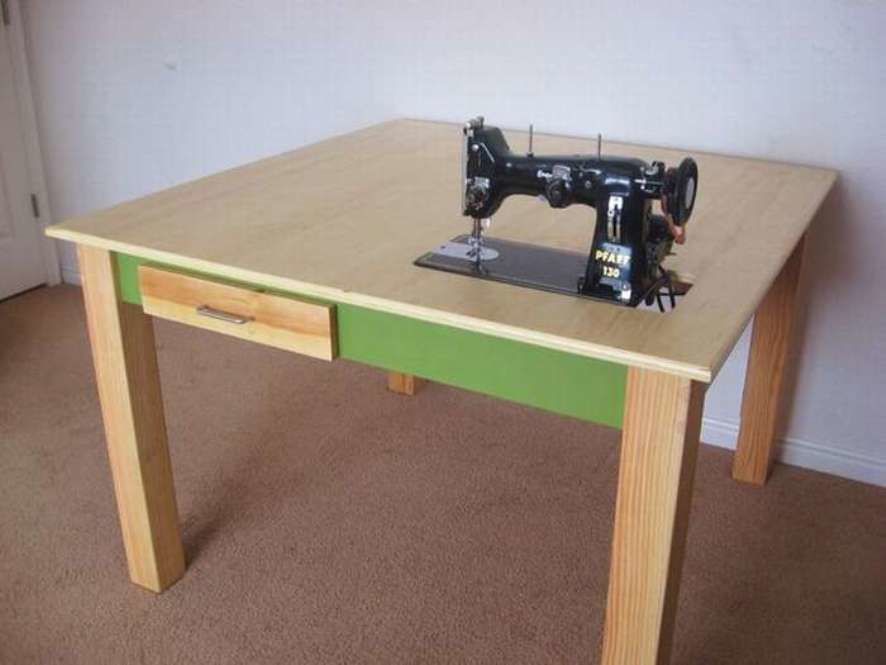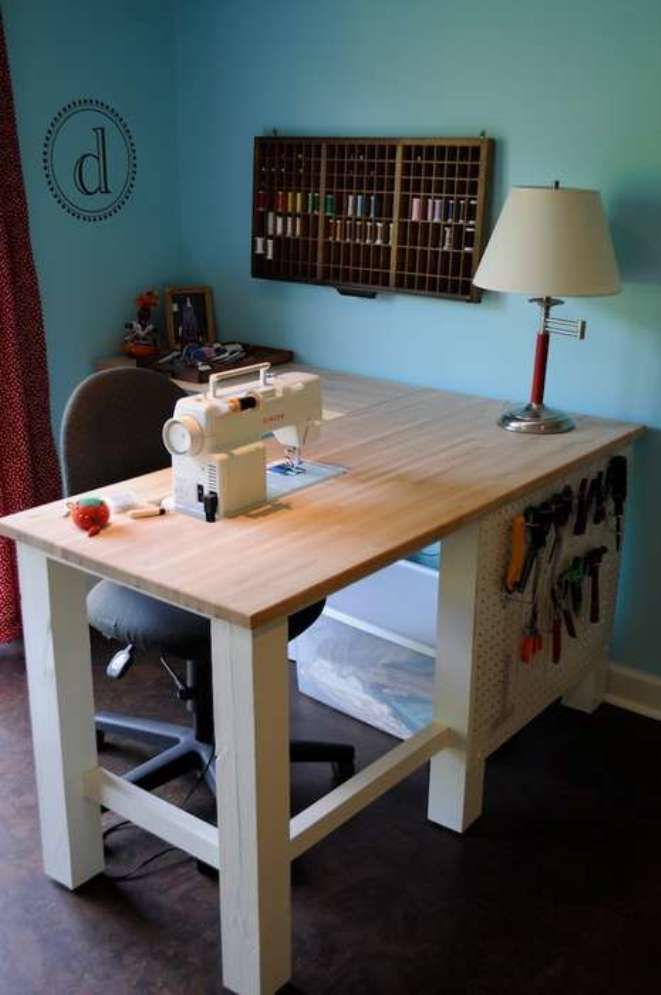 I really hope that you will find a suitable variant, thank you for your attention and I will be glad to read your experience!
If you liked this publication, click the "Like" button, it isn't that hard, and I will be pleased :)
With deep respect, Julia!