DIY Video: Transformation of a Shoe Box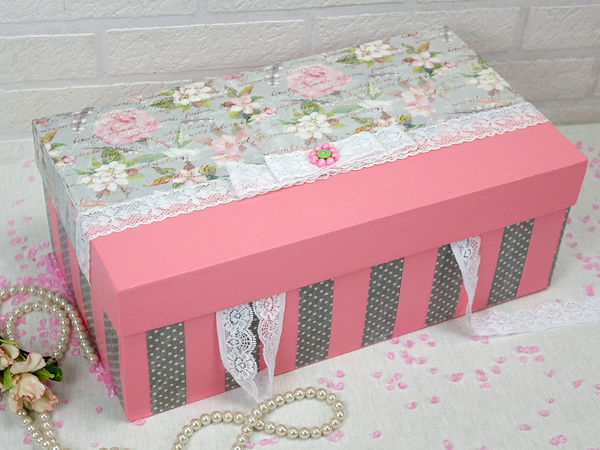 Take a regular old shoe box and transform it into a unique, romantic box for sewing things. Of course, this charming box is suitable not only for sewing accessories. Whatever you are going to store in it, this delicate design will surely lift your mood whenever you see it. You'll need:
a shoe box;
acrylic primer;
decoupage cards or napkins;
decoupage glue lacquer;
"Acrylic Art" pink acrylic paint;
general purpose acrylic lacquer;
lace, beads, a button;
a brush and a sponge;
masking tape for delicate surfaces;
scissors, a ruler, a plastic sleeve, a pencil, glue.
DIYs & Tutorials on the topic