Handmade Decoration: A Pillow Case with Maple Leaves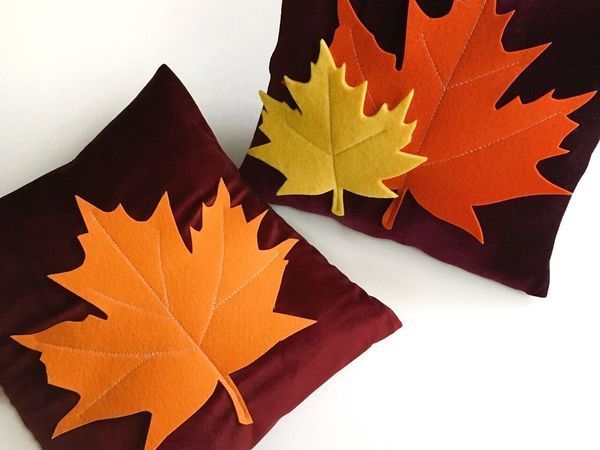 Autumn mood inspired me to make a DIY on a pillow case with maple leaves!
In just 30 minutes, you will be able to make a beautiful décor which will make your room even cozier.
You'll need:
fabric (size depends on your pillow);
felt;
scissors;
thread;
pins;
a sewing machine.
Instructions from the video:
Measure your pillow, measure out two lengths of a cushion + 2 cm for allowances + 5-7 cm for a flap.
Make an applique out of felt.
The edges are processed with a felled seam with closed edges.
Internal seams are treated with a lap seam, it looks neat without a serger.

Save the video, like it, so that I understand that you like my idea!
If you have questions, write to me! I will answer with pleasure.
DIYs & Tutorials on the topic