Garden in a Hoop: Voluminous Veggies by Veselka Bulkan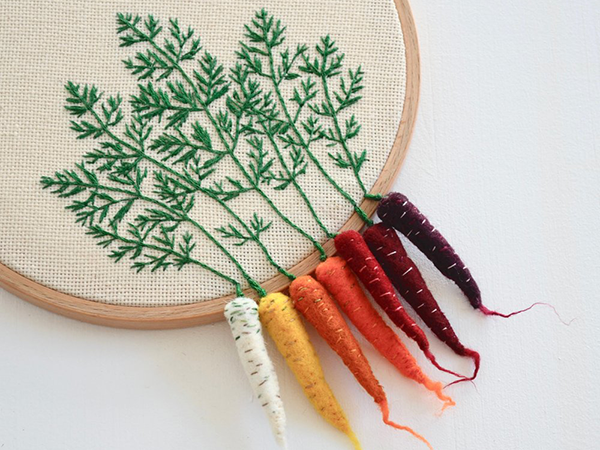 Veselka Bulkan is a painter from Munich. She is passionate about design and creating something new. So Veselka invented her own mixed style of work: she embroiders the leaves of plants, and makes fruits out of wool. The result is touching interior art objects. Her works are imbued with kindness and humor, they became cozy decorations of many kitchens around the world.
The author is inspired by country walks, picnics, cycling through Alpine meadows, local farms, flower markets and good coffee.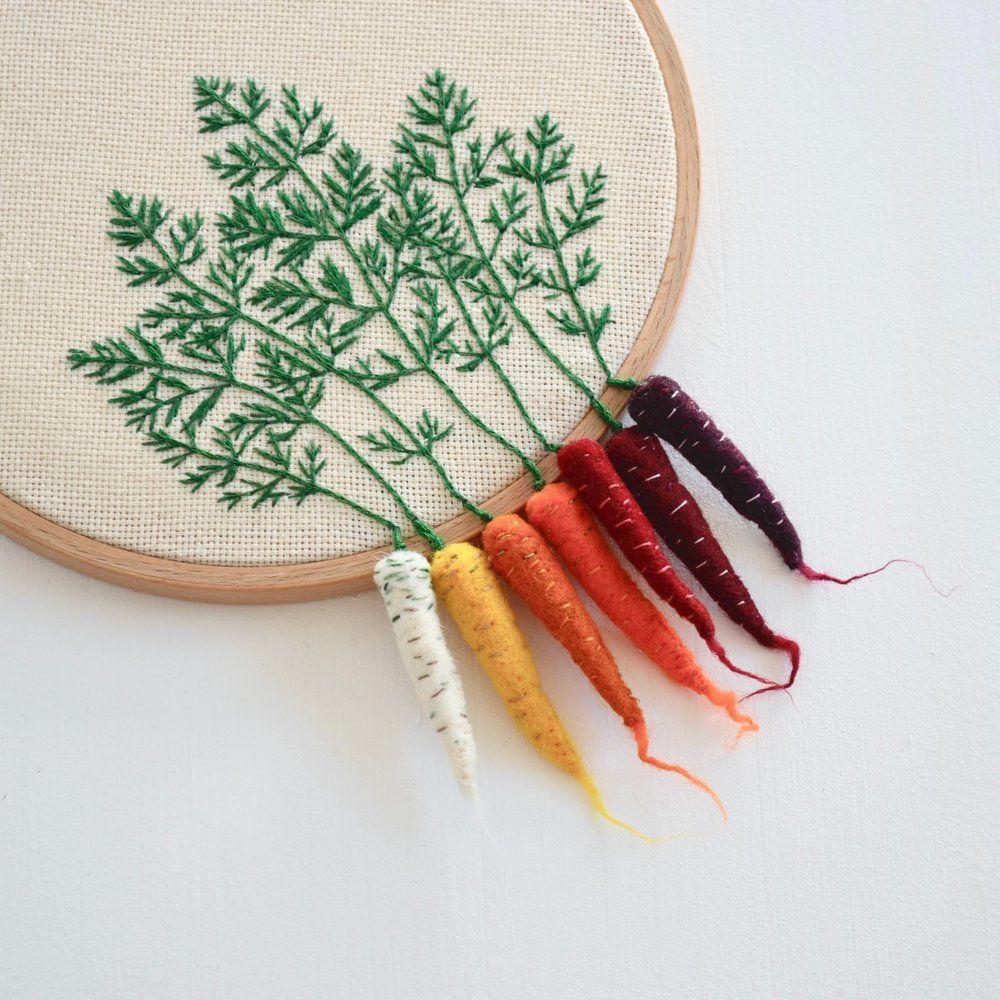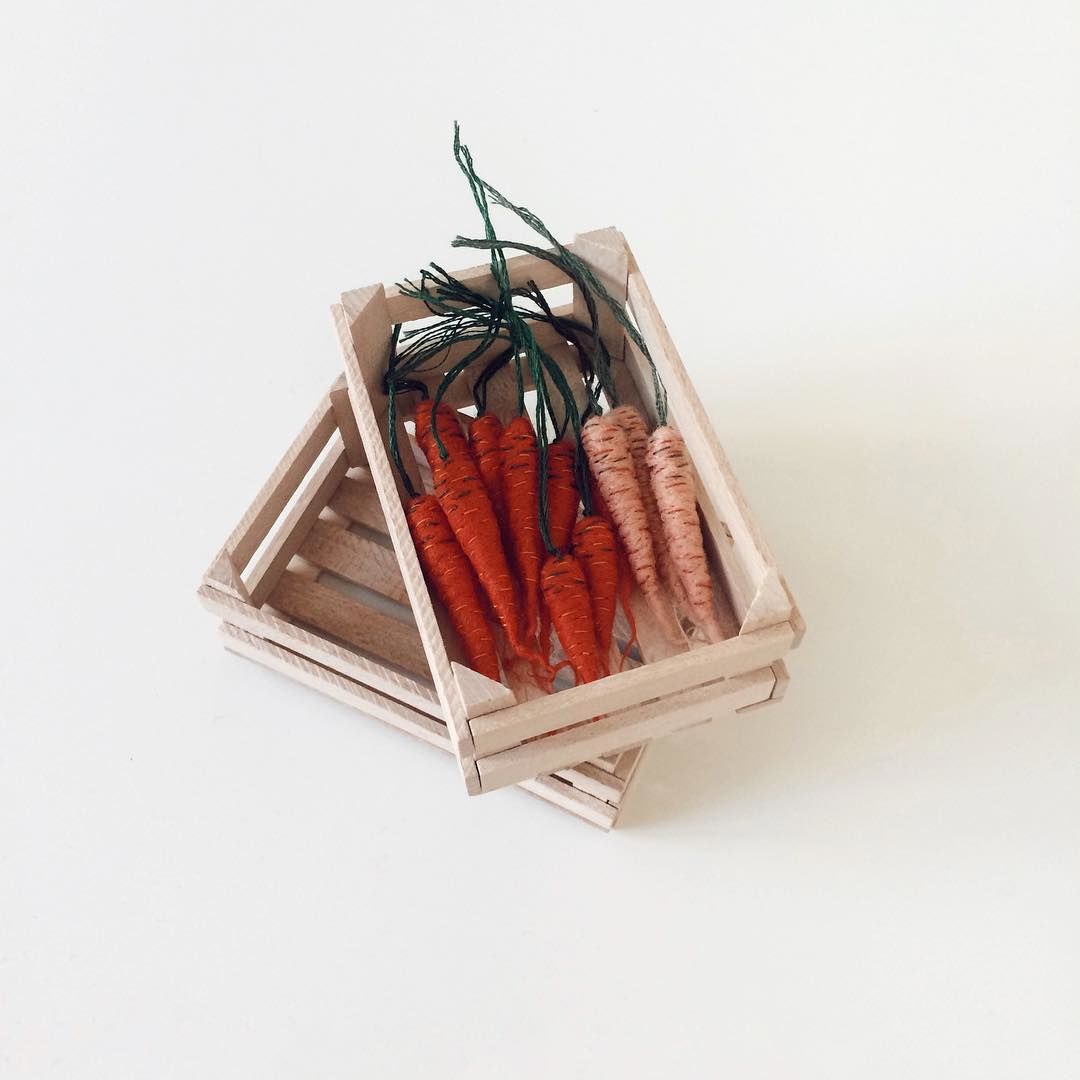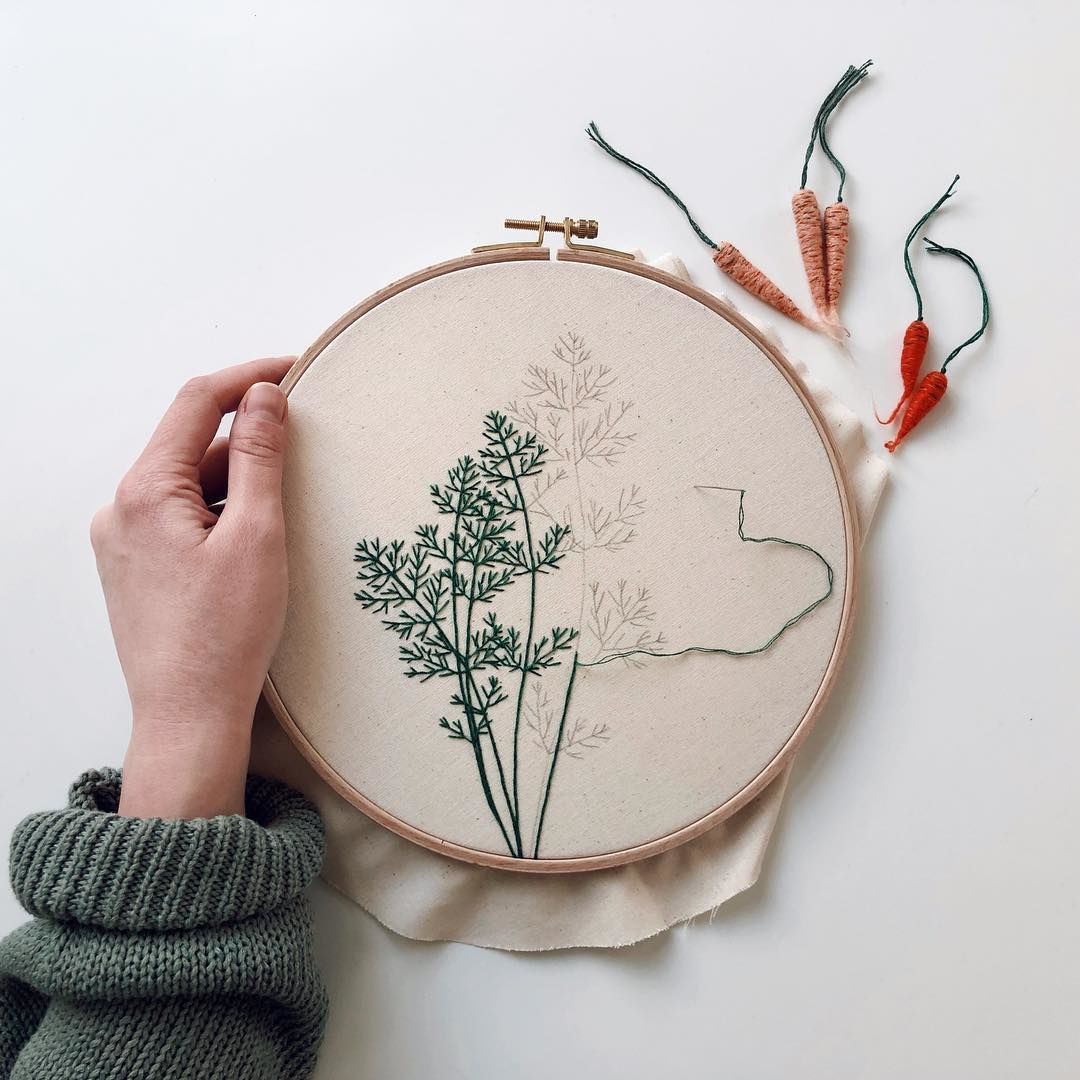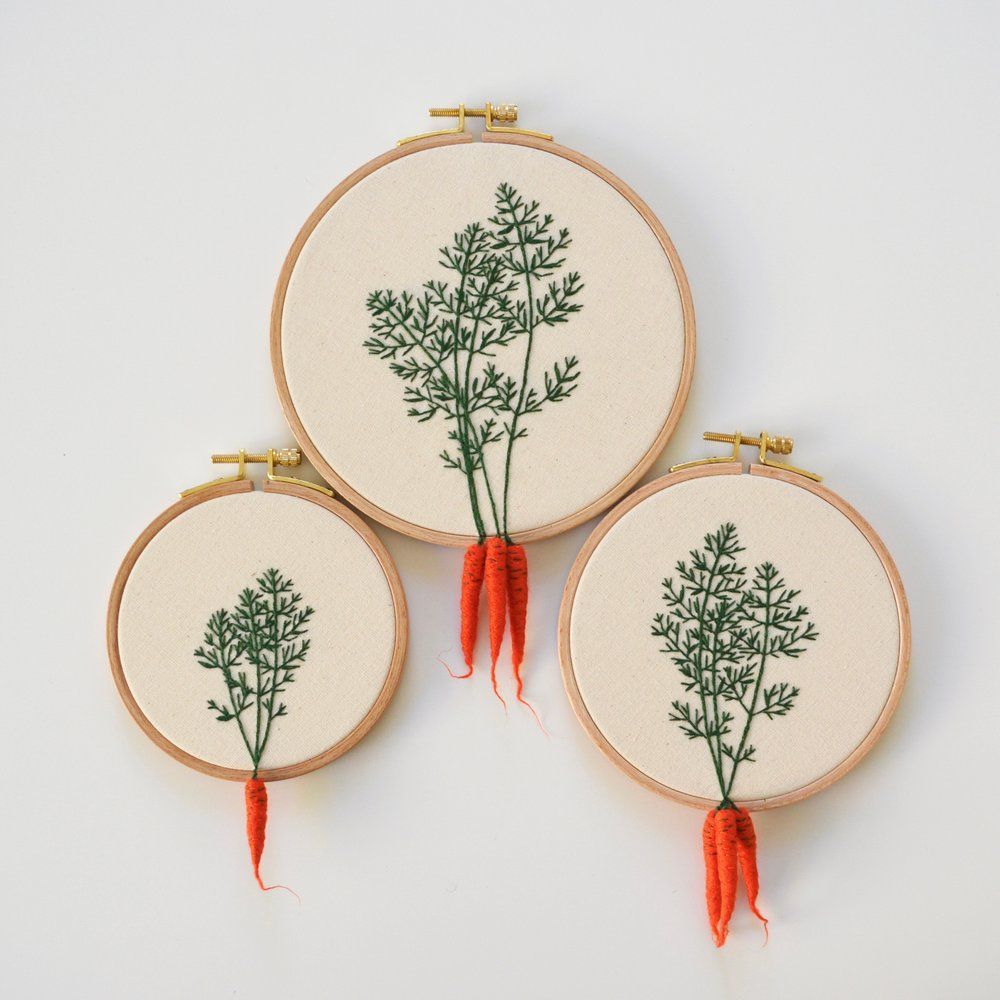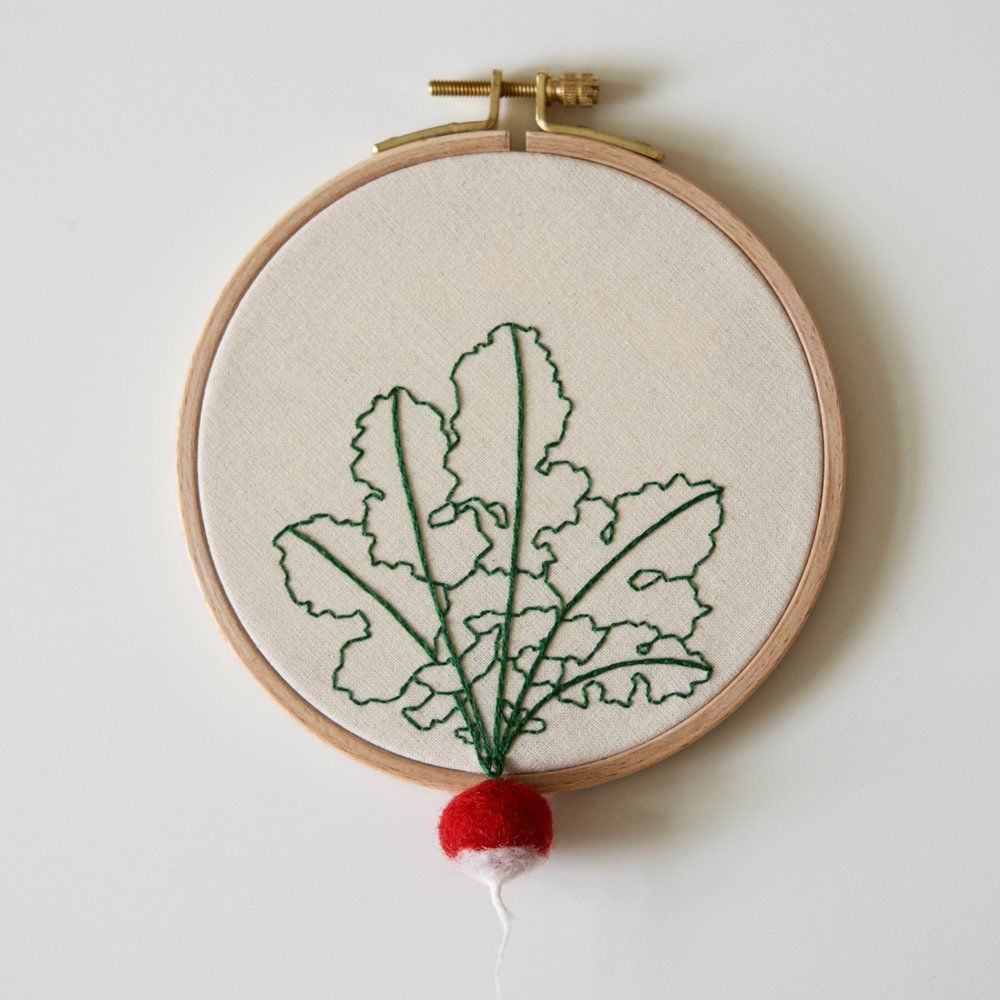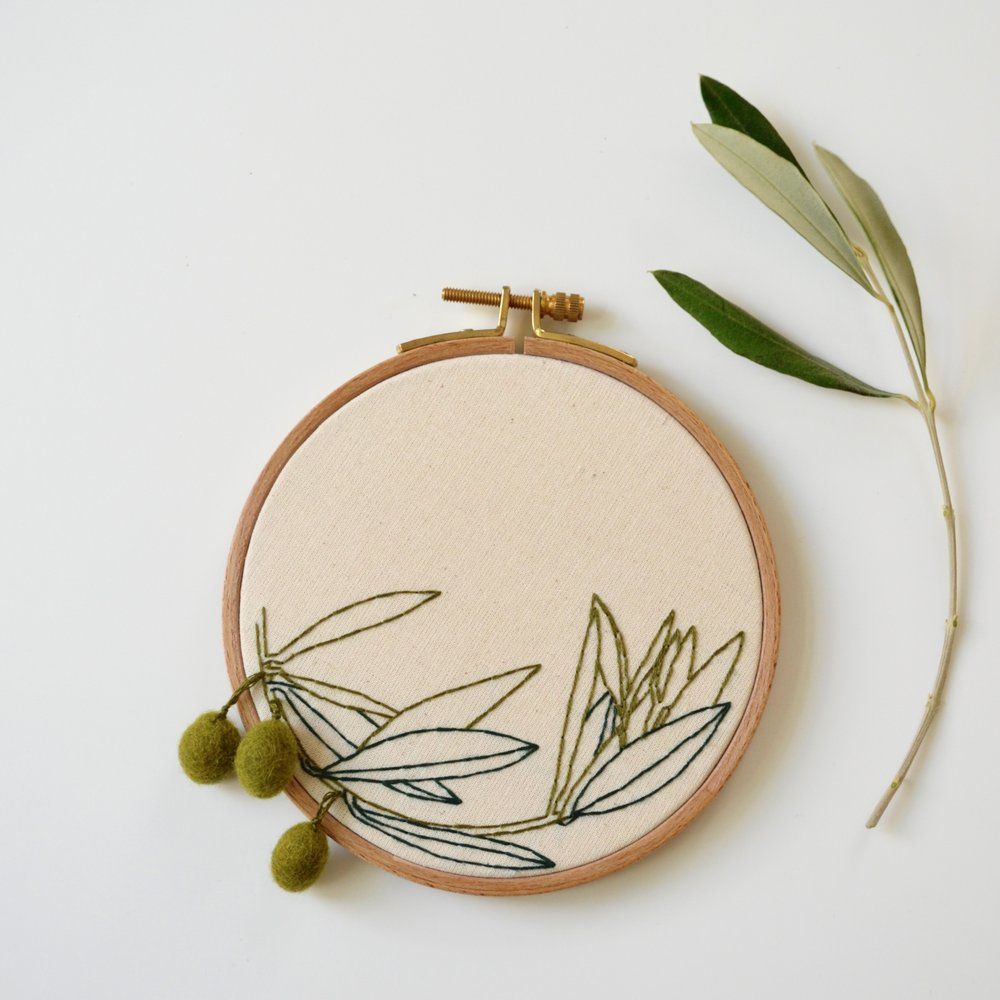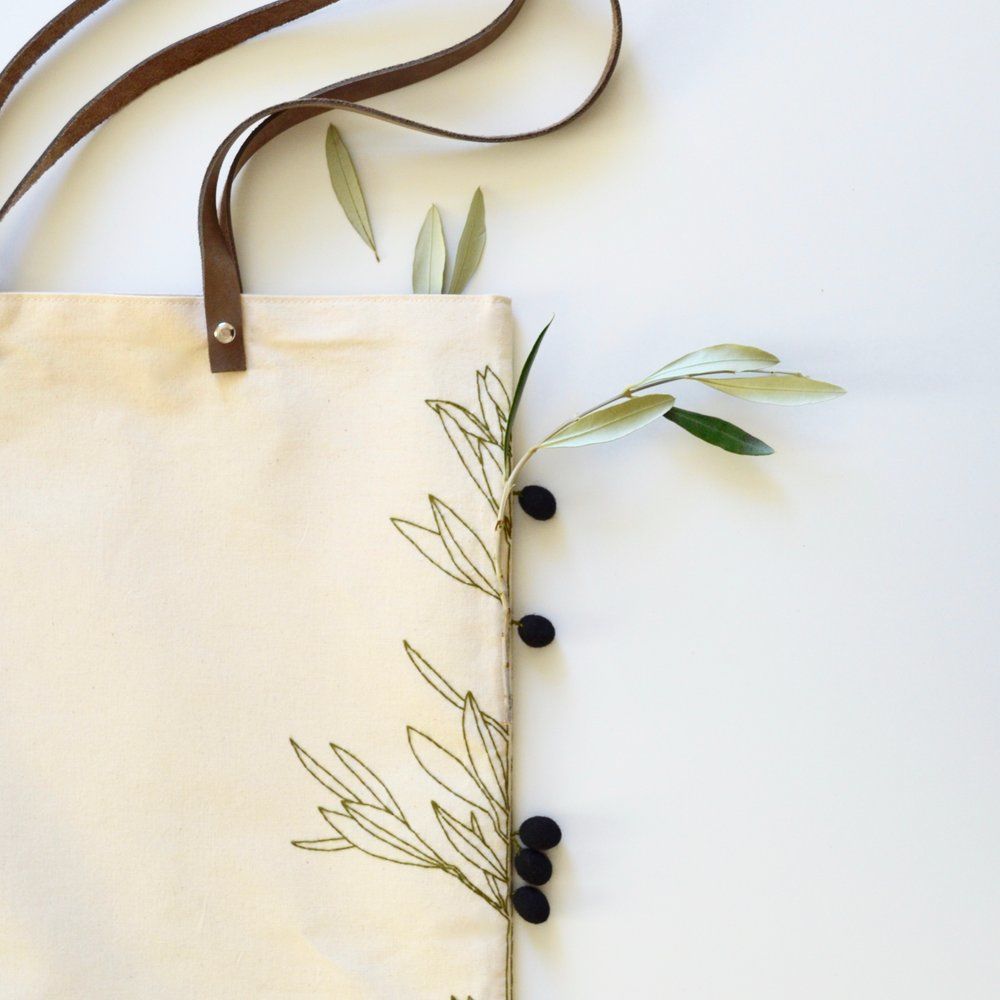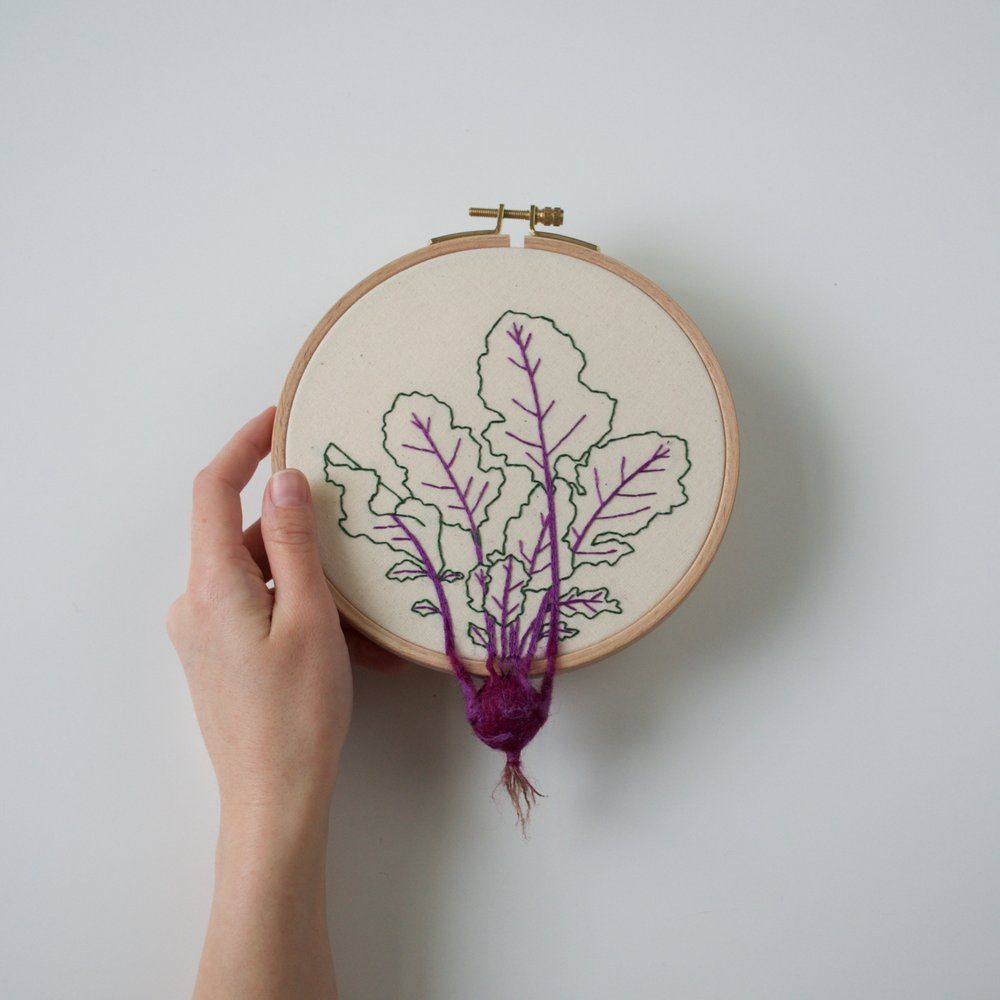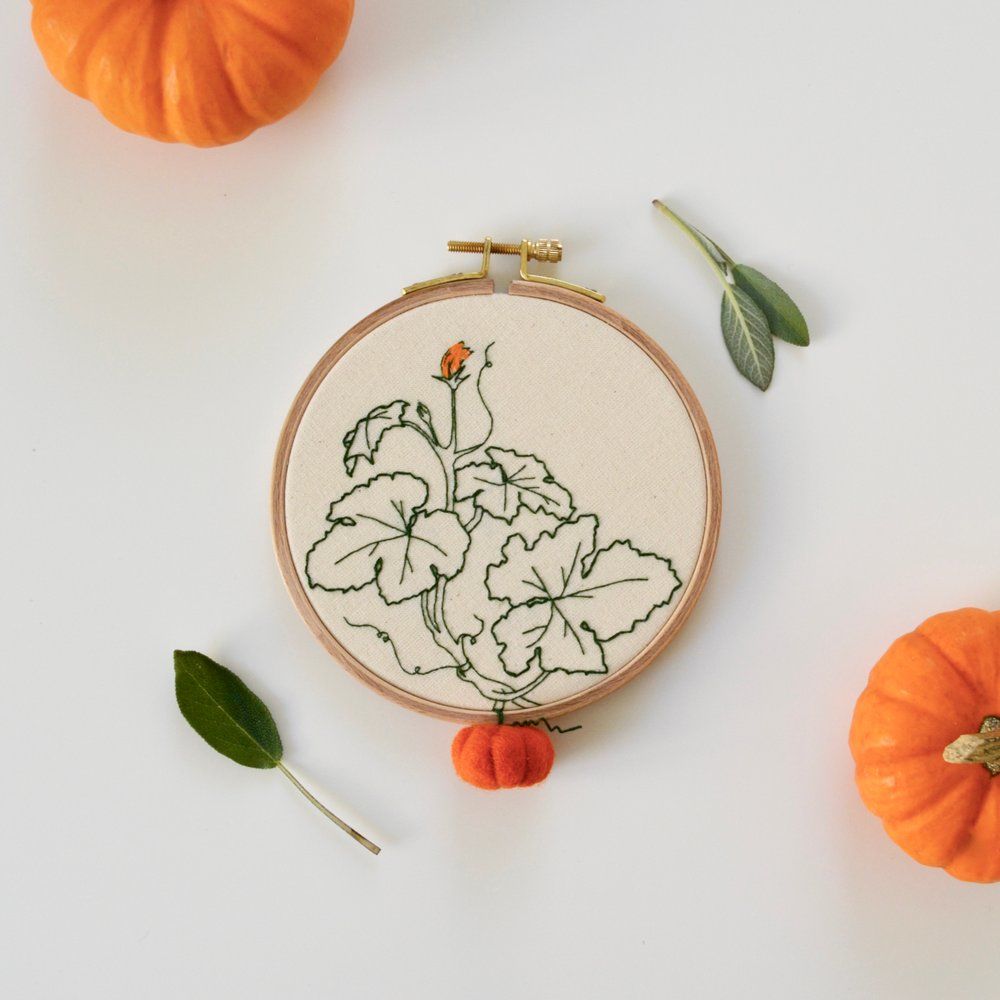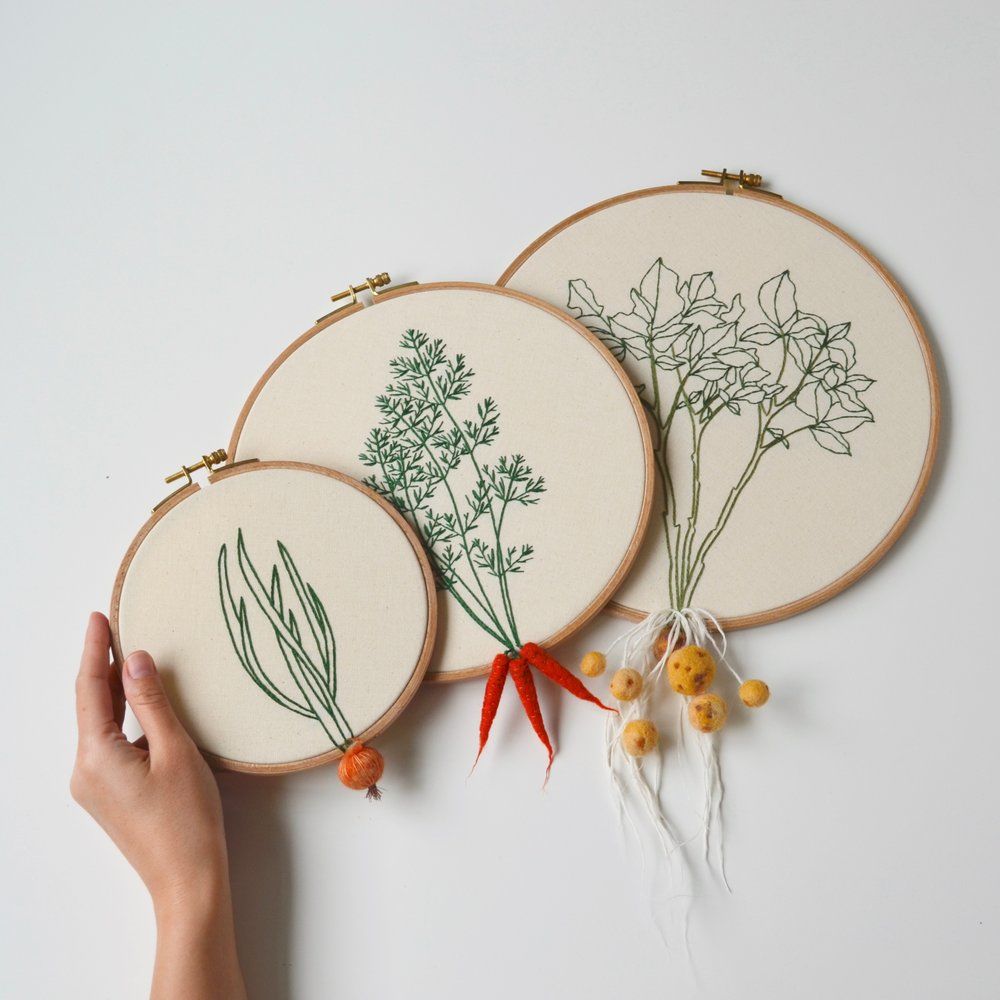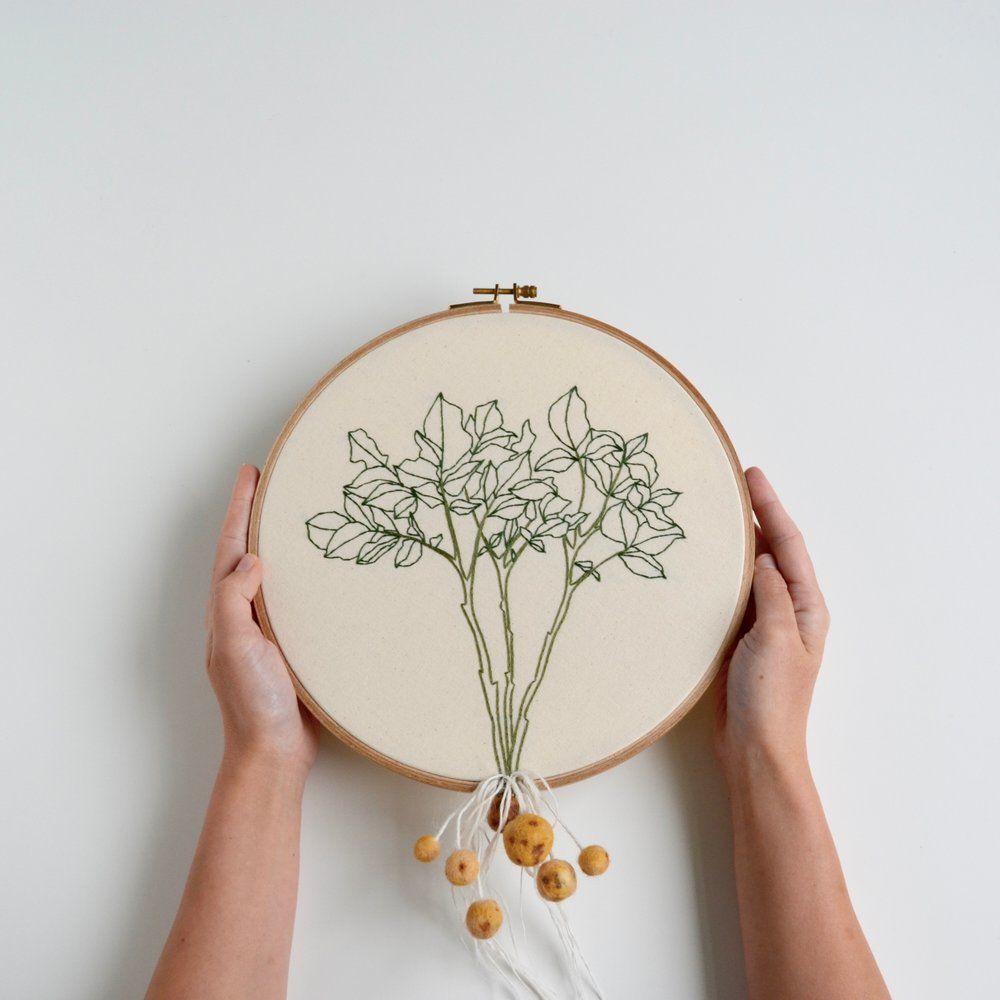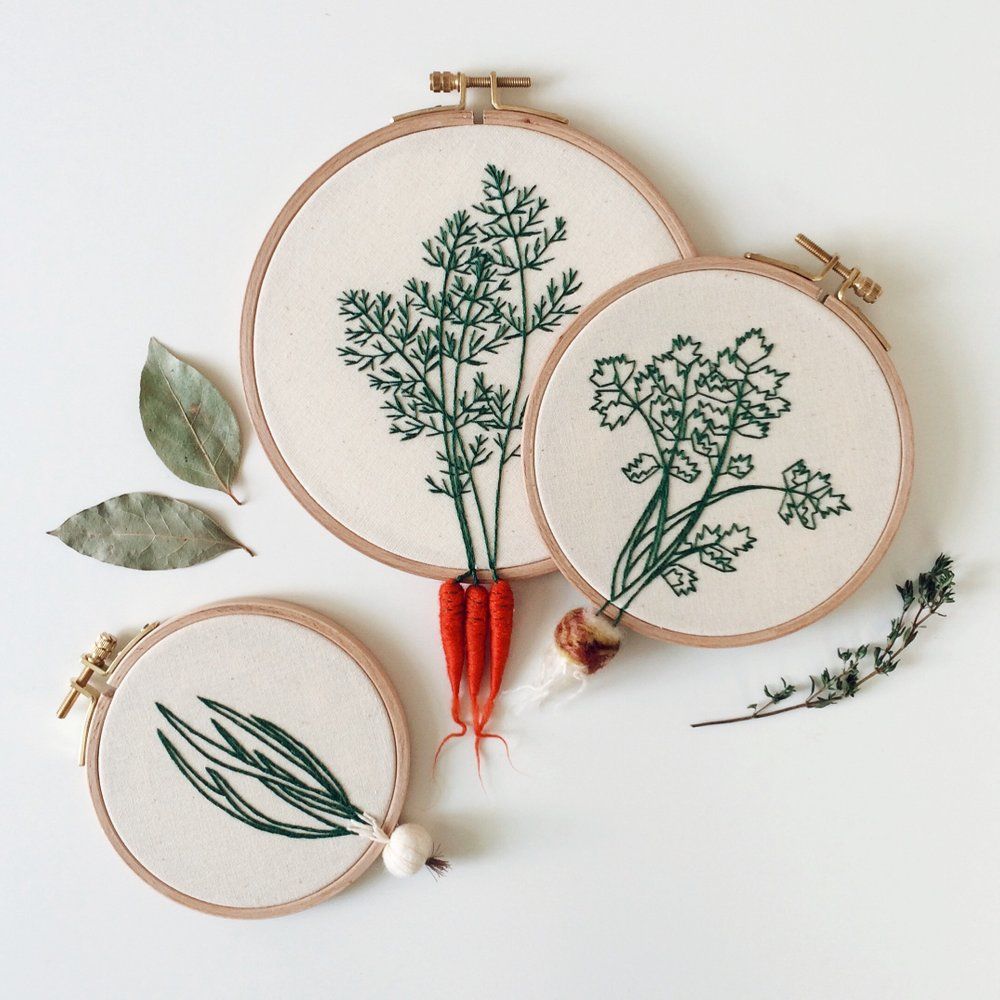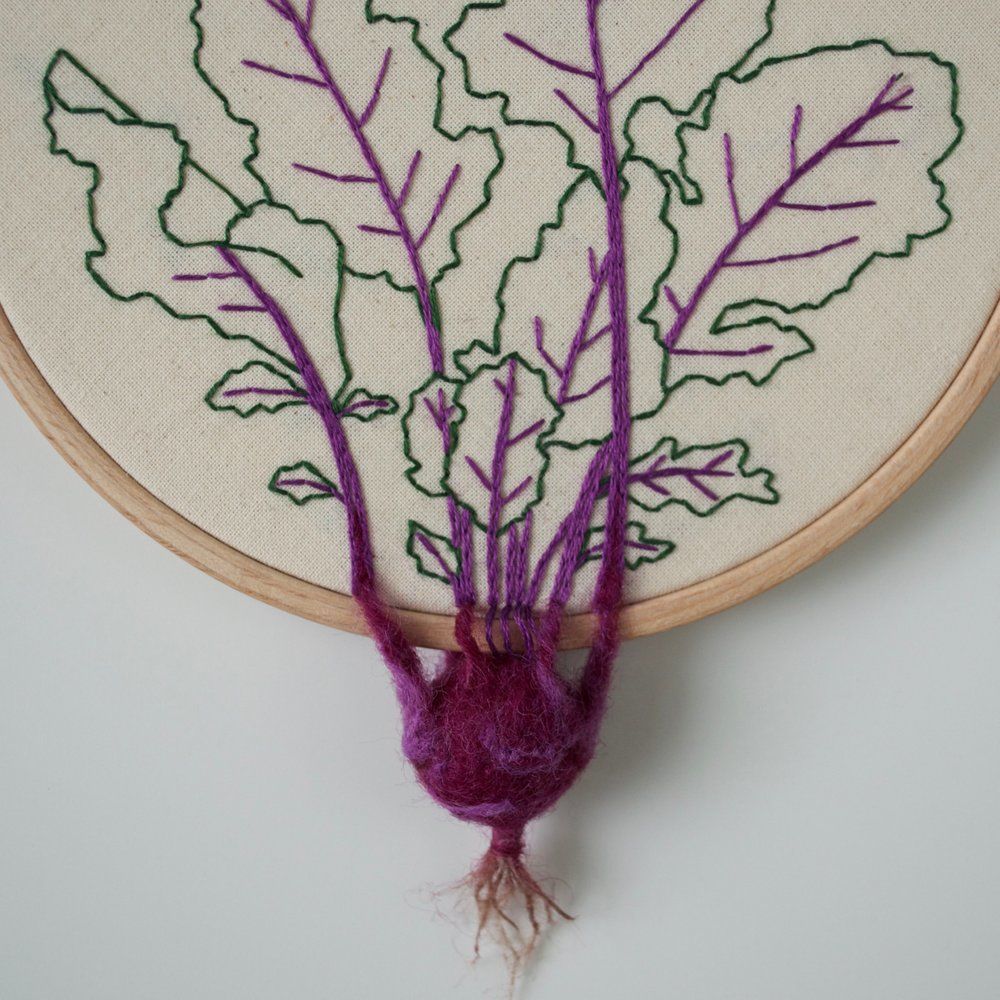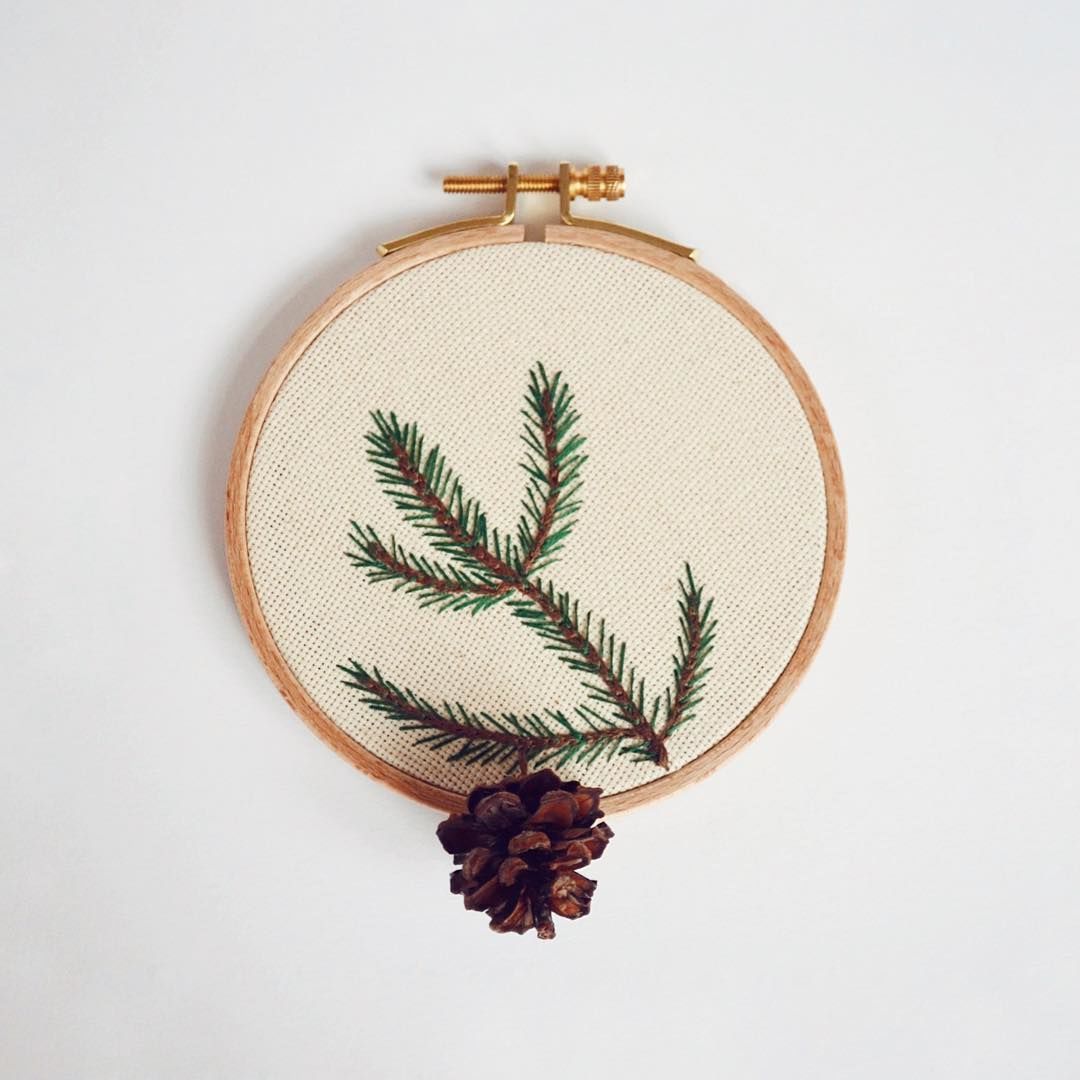 The craftswoman says that she likes to embroider the dandelions most of all: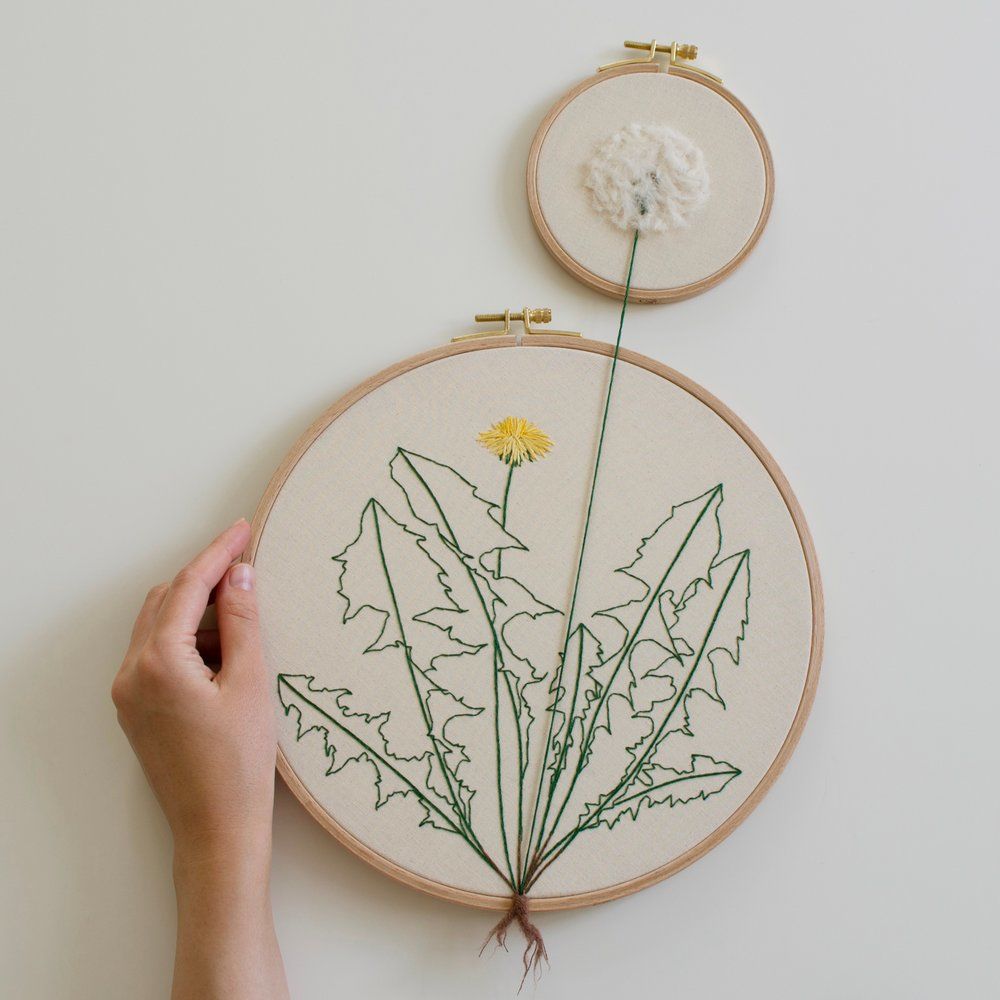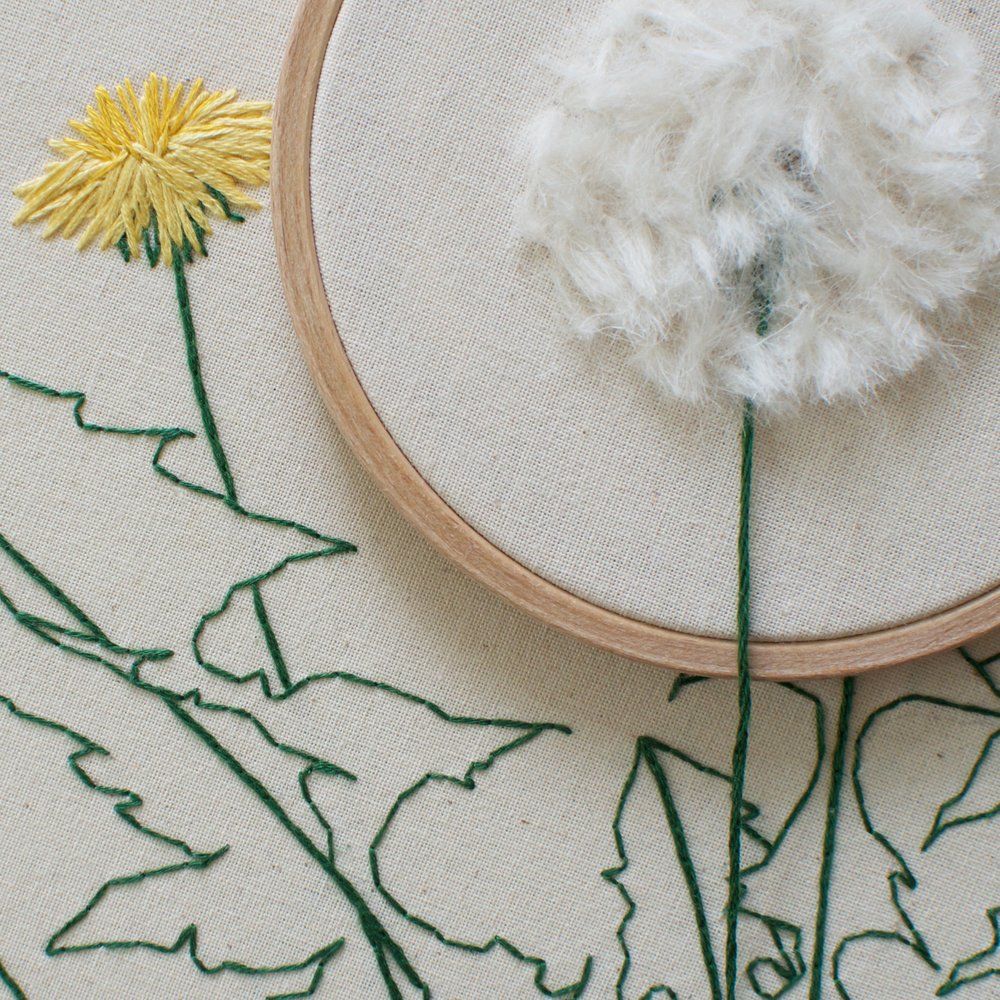 The artist's workspace — minimalism and order.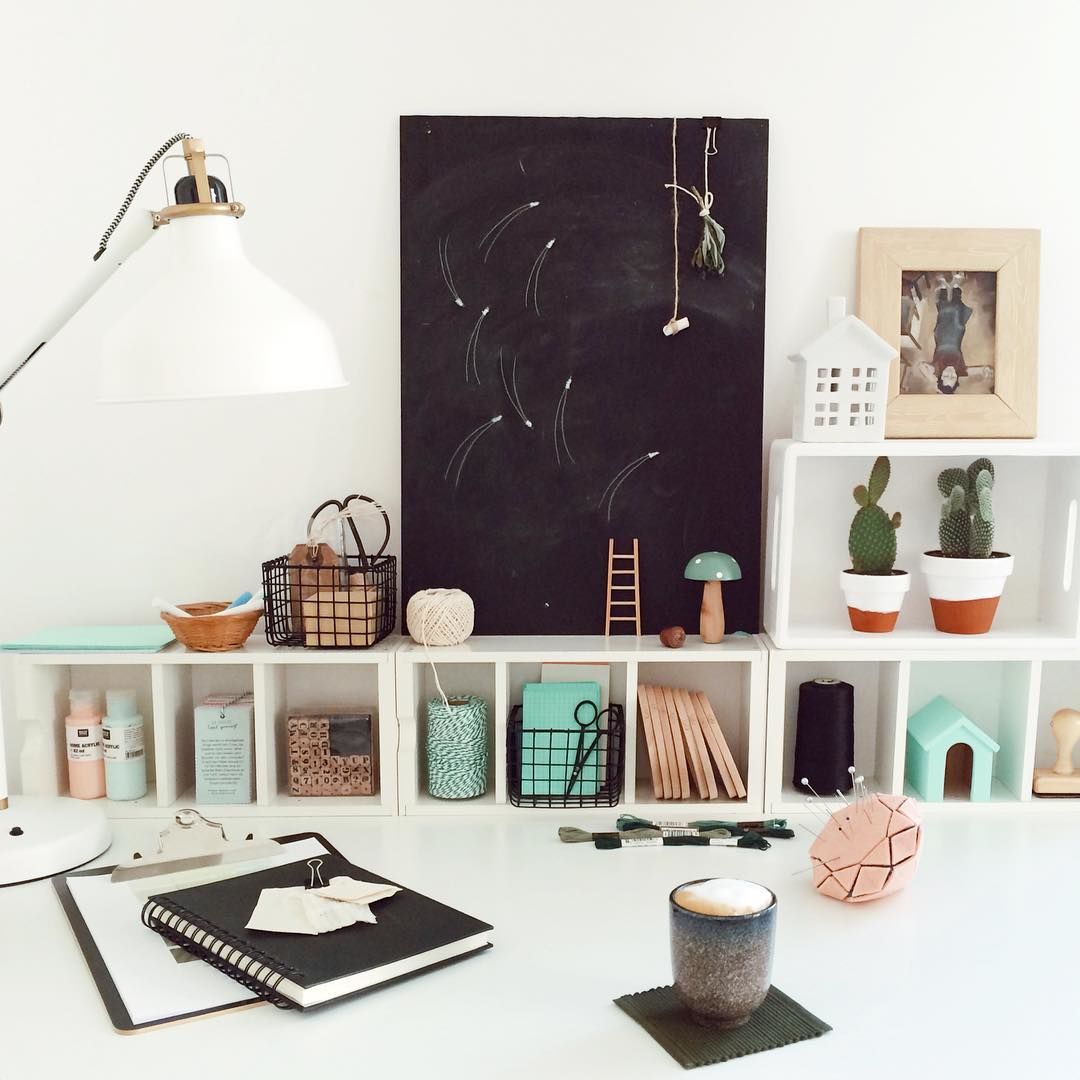 Not so long ago Veselka became a mother, and now in addition to embroidery she makes knit clothes and toys for her daughter.