A Dream Room for Craftswomen: Two in One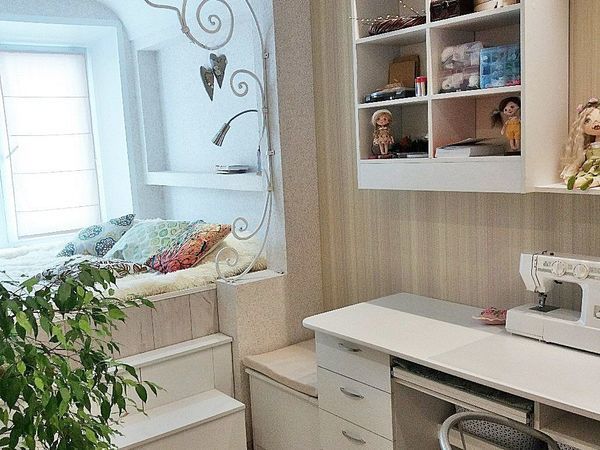 I have dreamed for a long time for my own comfortable and beautiful room, where I can craft and relax! And here it is, my dream has come true. Exactly as I wanted. Now, I am happy as a child :)
Before I began to repair and remodel my room, I considered a great number of variants of organization of the craft space. In the end I took something from one, something from another, something we made up with a repairman. And here's what I got...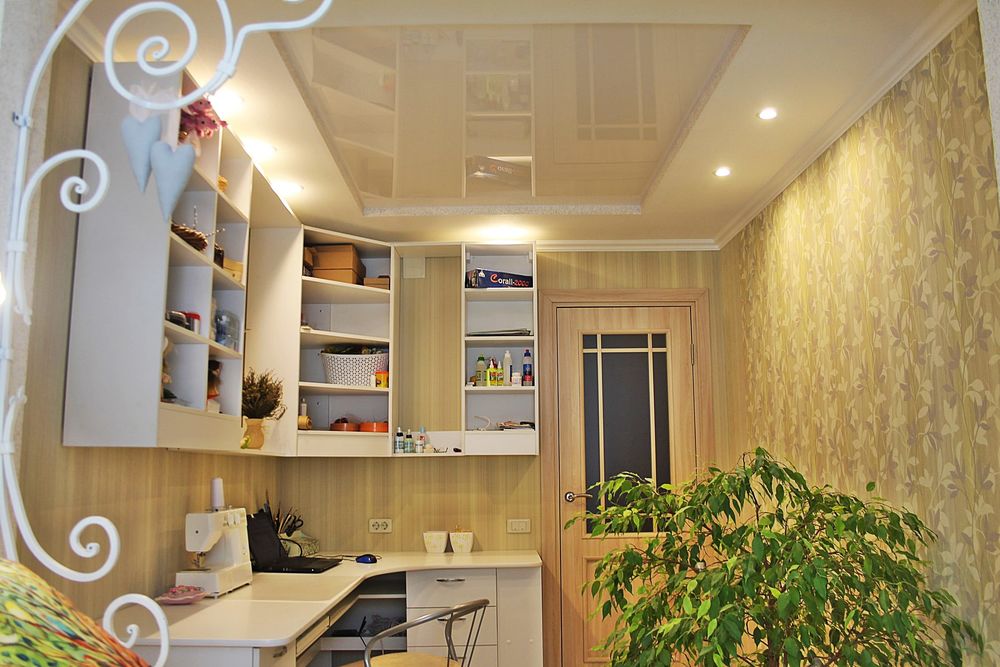 This is one part of the room. Here is a big corner table with a lot of necessities and boxes for a craftswoman. The table follows the contours of the suspended part of open shelves.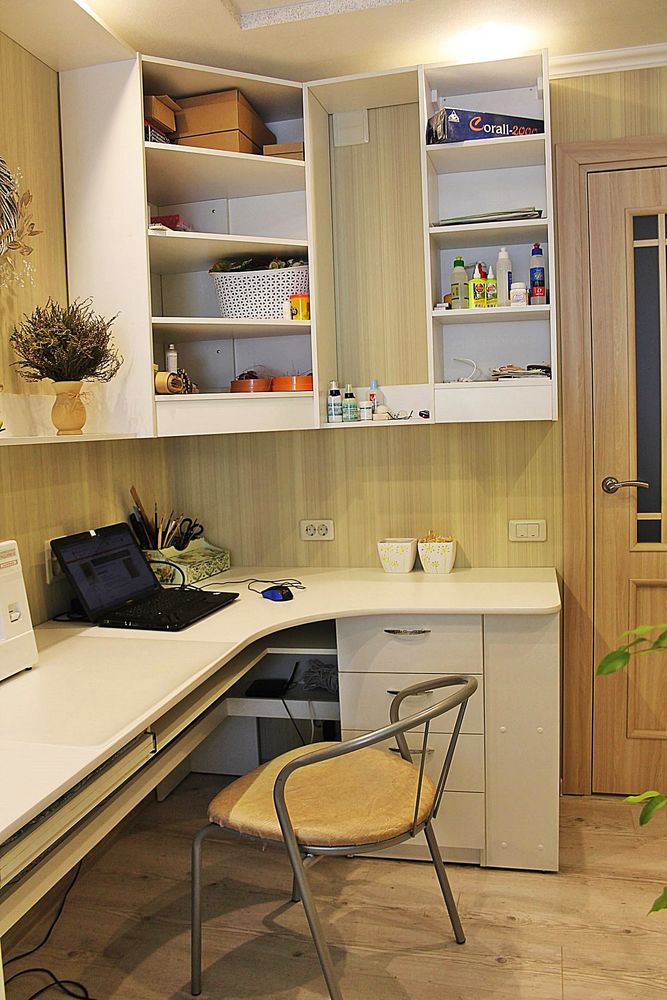 An indispensable laptop, of course, is also here. There is a pad on the table which protects it from paint and scratches.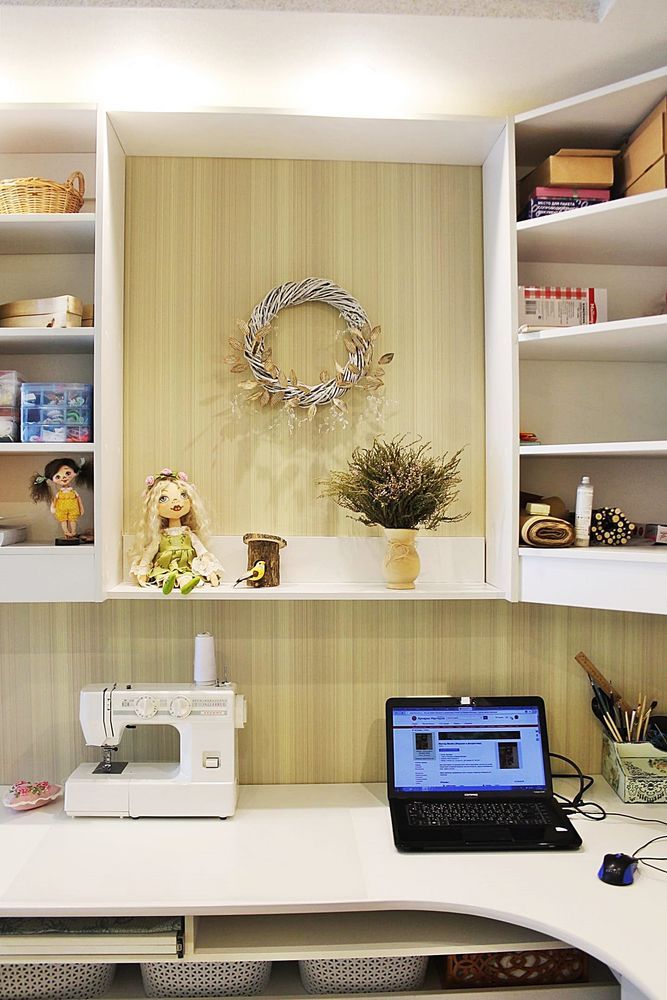 My indispensable sewing machine and handmade wreath on the wall. By the way, the leaves on the branches are made of the newspaper where I work as a journalist.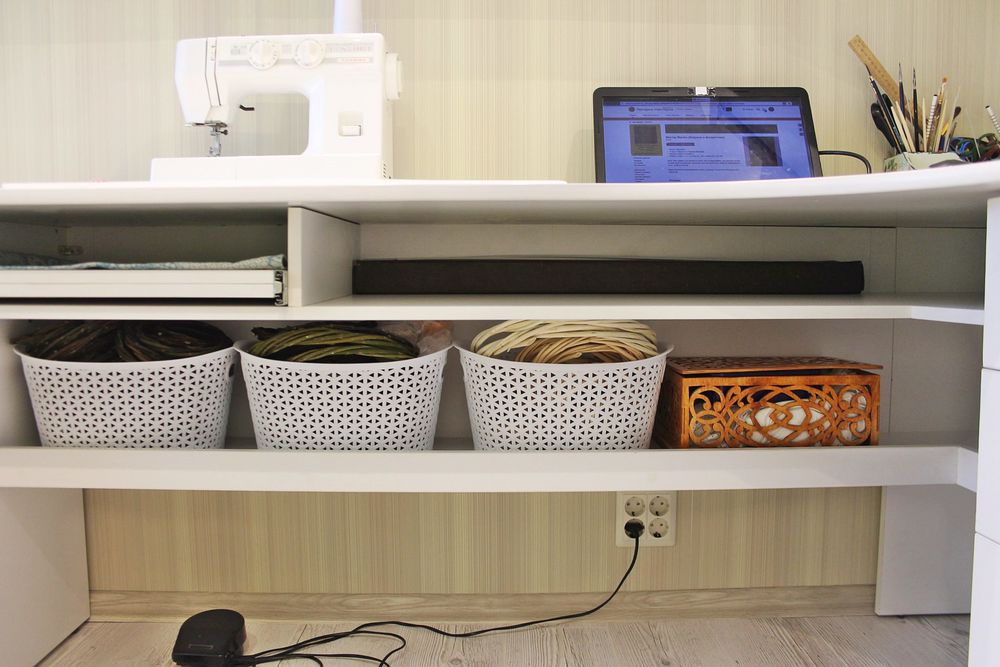 There are baskets with materials on the bottom shelves under the table.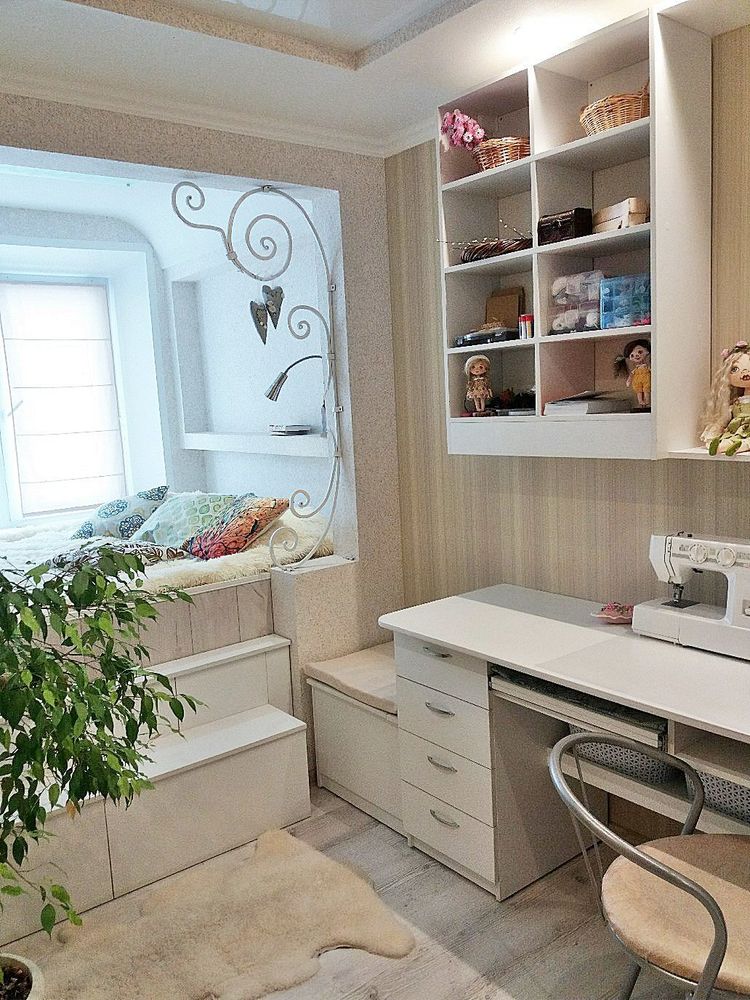 On the side of the table there is a bedside table-seat. It opens with a lid — a great place to store everything!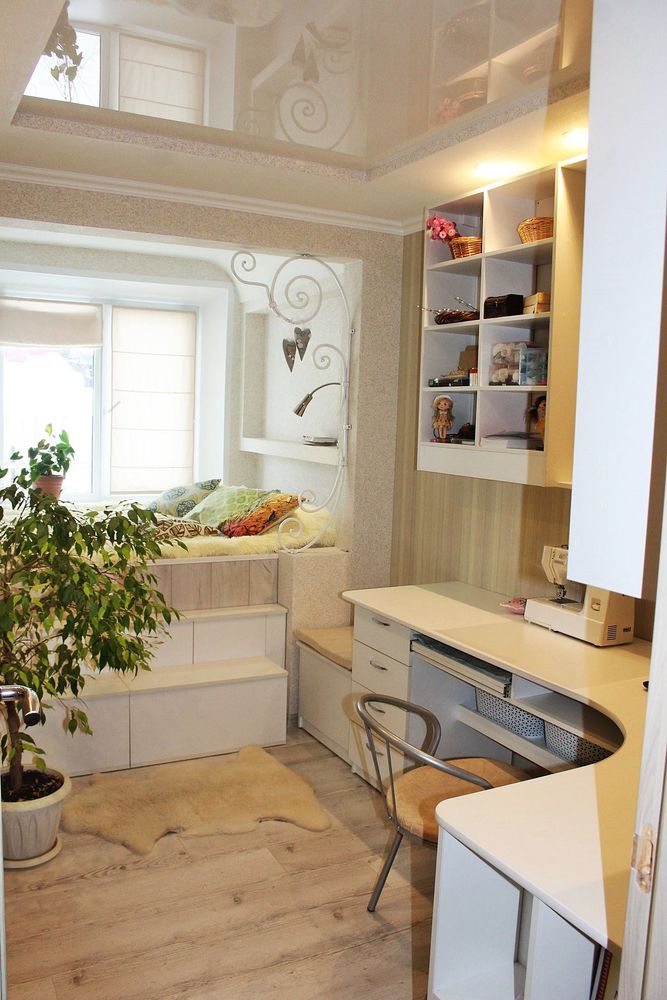 That's how it looks from the door.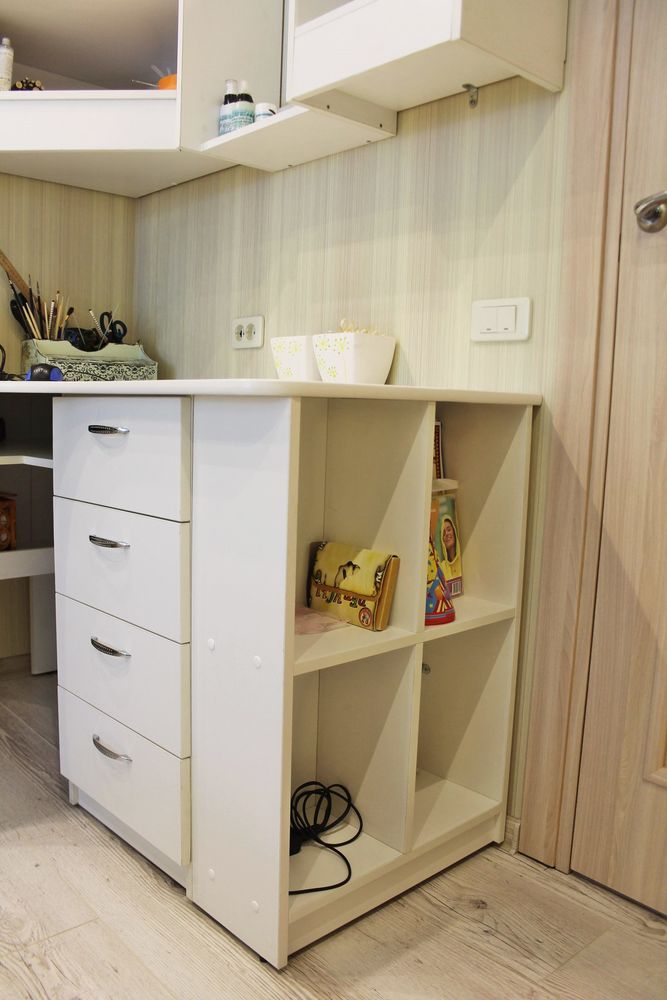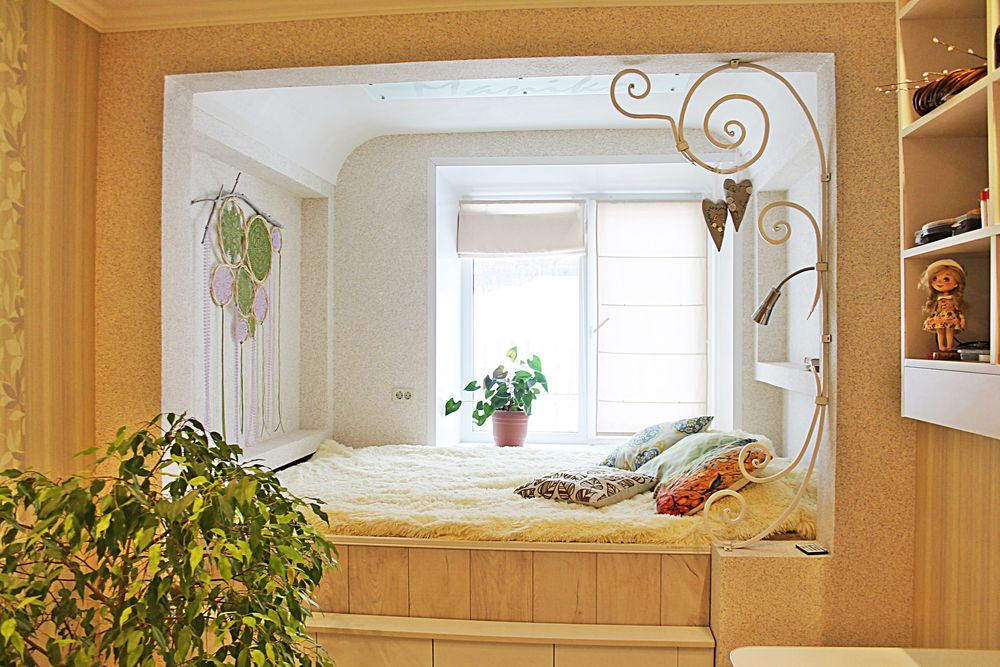 And a recreational area. A large comfortable mattress, fluffy blanket and lots of pillows — it is very comfortable and warm to me. There is a dreamcatcher on the wall which I also made by myself. The lodge is located high enough, at the level of the sill, so ther are side steps. They also have lids. There is never enough place for storage. But the biggest warehouse is under the bed.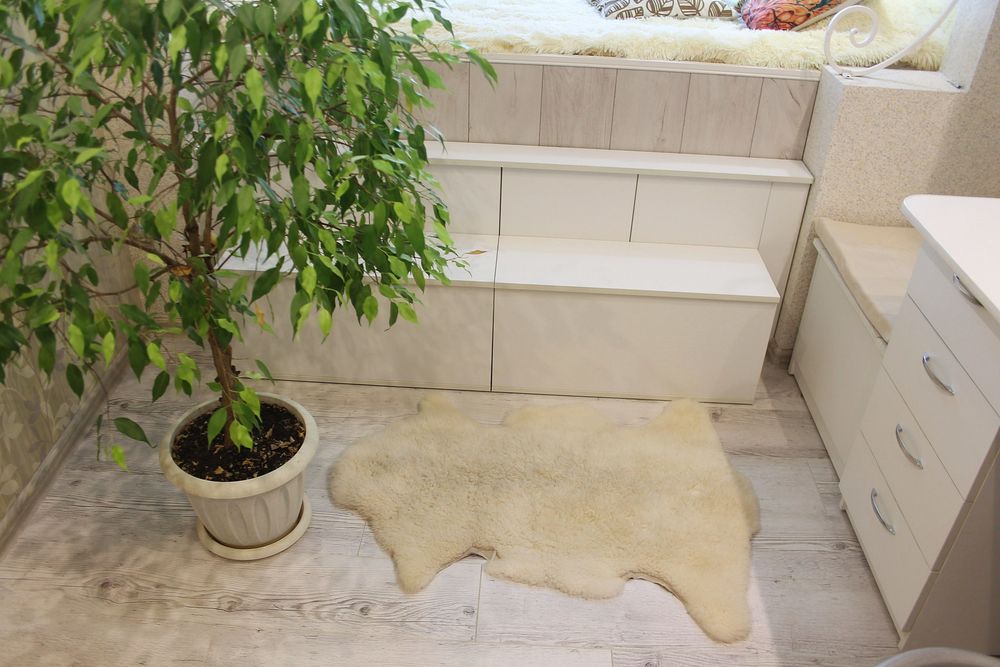 Push the stairs, open the door and you can even put a bike there. In front of the stairs there is a cozy sheepskin, which I bought here at the Livemaster.
I've chosen a white color for the furniture on purpose: first, in our area during more than six months it's winter and rather dusky, and I love light, lots of light. Secondly, I mostly make dolls and toys, so the workplace must shine with cleanliness. I think it turned out pretty and functional! What do you think?