How to Make a Little Origami Box for 5 Minutes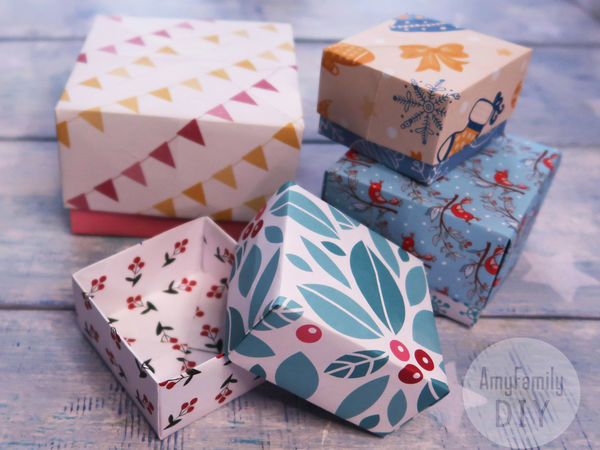 This little origami box is simply wonderful! I offer a very simple way to make it.
You need two squares of paper to make this box.
One of them must be a centimeter less than the second.
I made boxes in several sizes. I will share the measurements.
If you take squares of 30 cm x 30 cm for the lid, 29 cm x 29 cm for the bottom, then, in the end, you will get a box with 11 cm and 6 cm sides in height.
If we take a lid of 22 cm x 22 cm, a bottom of 21 cm x 21 cm you will get a box with 8 cm and 4.5 cm sides in height.
Take note. Meanwhile I'll prepare several options for quick packaging and share them with you.
DIYs & Tutorials on the topic