How to Make a Christmas Decoration of a Jar Lid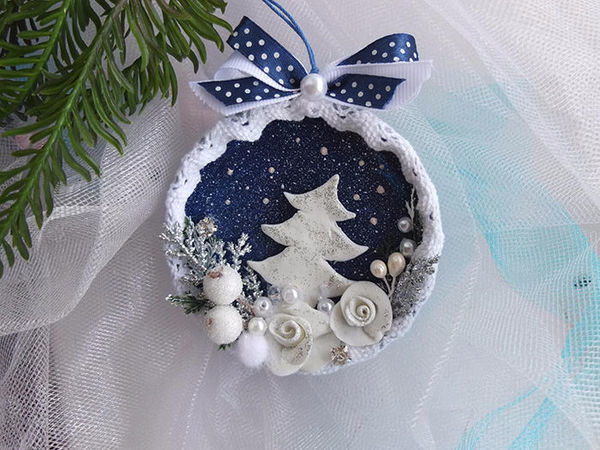 New Year is a favorite holiday of almost every person since childhood. New Year and Christmas are the most cozy holidays. In order to create a truly festive atmosphere pay a great attention to the decoration of Christmas trees. You can not disagree that handmade Christmas toys are unique and different, they always look unusual on a Christmas tree. If you make them of unexpected things, they acquire a special value. I propose to make a Christmas toy of a typical jar lid. This toy looks well-rounded and fabulous. You can make absolutely any composition yo want inside the toy using different materials. New Year is a great time to create and to dream! I hope my video tutorial will be useful for you and you will get ideas from it.
You'll need:
a jar lid;
acrylic paint and a contour;
cotton lace;
polymer clay;
artificial berries and pine needles;
glue;
scissors;
ribbons for a bow.
DIYs & Tutorials on the topic