Real Fashion: 45 Unforgettable Looks of New Dolce & Gabbana Collection
Domenico Dolce and Stefano Gabbana know how to surprise as no one else, but still they remain true to themselves. Their new Dolce & Gabbana Ready-to-Wear spring 2019 collection proves that — designers presented more than 150 incredible outfits during the Fashion Week in Milan.
The name of the collection fully reflects the brand's philosophy and modern fashion trends: "DNA" is a hymn to uniqueness, beauty, and freedom of expression. "Each of us is a king or a queen of our own life," say Dolce and Gabbana and follow up their words with deeds.
"Haute couture bodypositive" happens when Monica Bellucci, Carla Bruni, and Maye Mask go hand to hand with Ashley Graham, Rafferty Law and Barbara Palvin. It happens when professional models, world-class celebrities and media personalities demonstrate the principle of "fashion for all" without restrictions by race, gender, age and so on.
The show itself and the presented looks are reminiscent of an Italian square on a Sunday morning. Ther is a black color of mourning processions, a classic "polka dots" print, pretentious Baroque costumes for ladies and gallant gentlemen, pom-poms on hats, straw dresses and flip-flops with grass instead of sole... It is colorful, bold and sexy — there are all masterpieces of this truly Italian brand.
I offer you 45 most memorable looks of this collection. Pleasant viewing!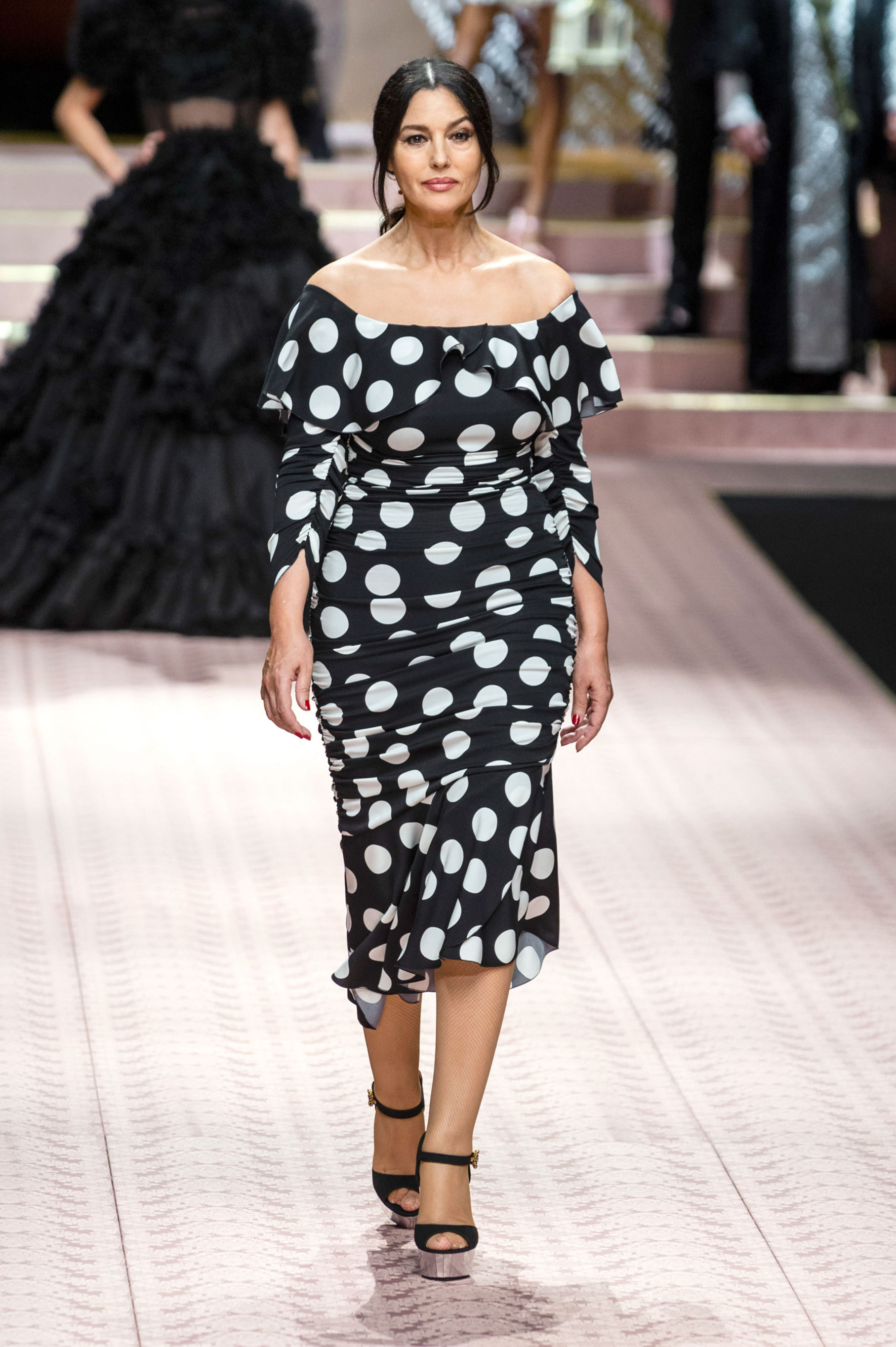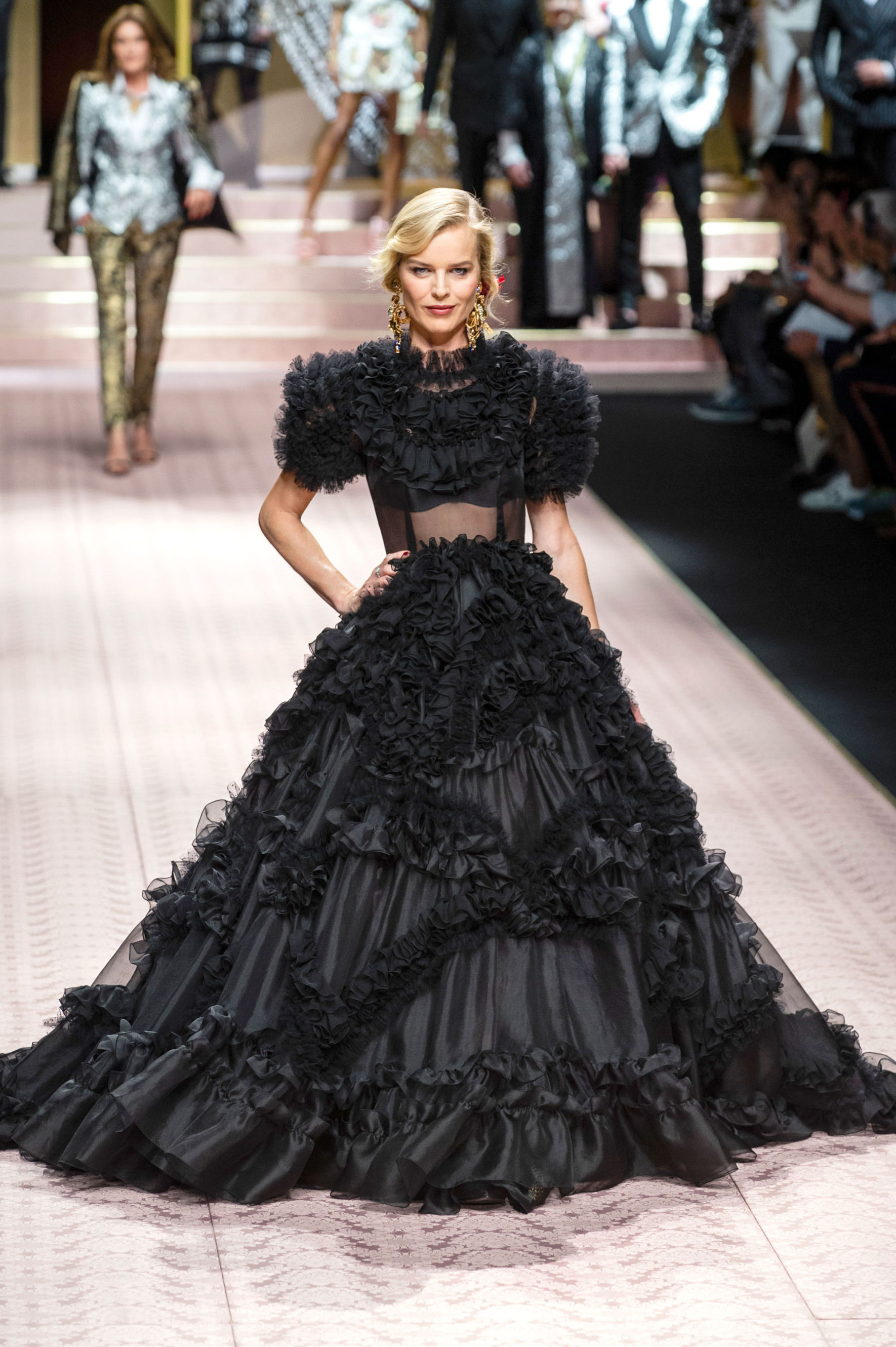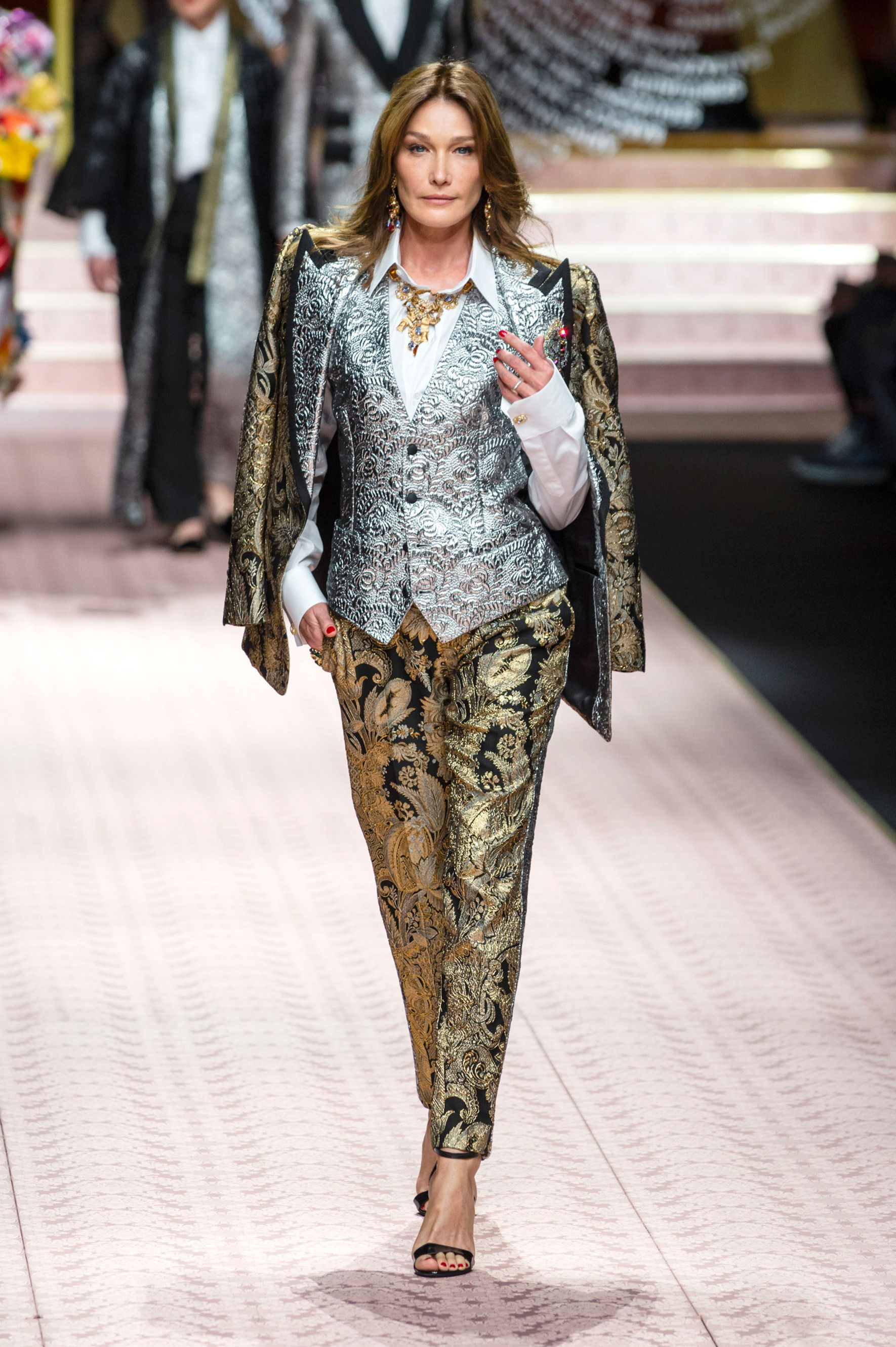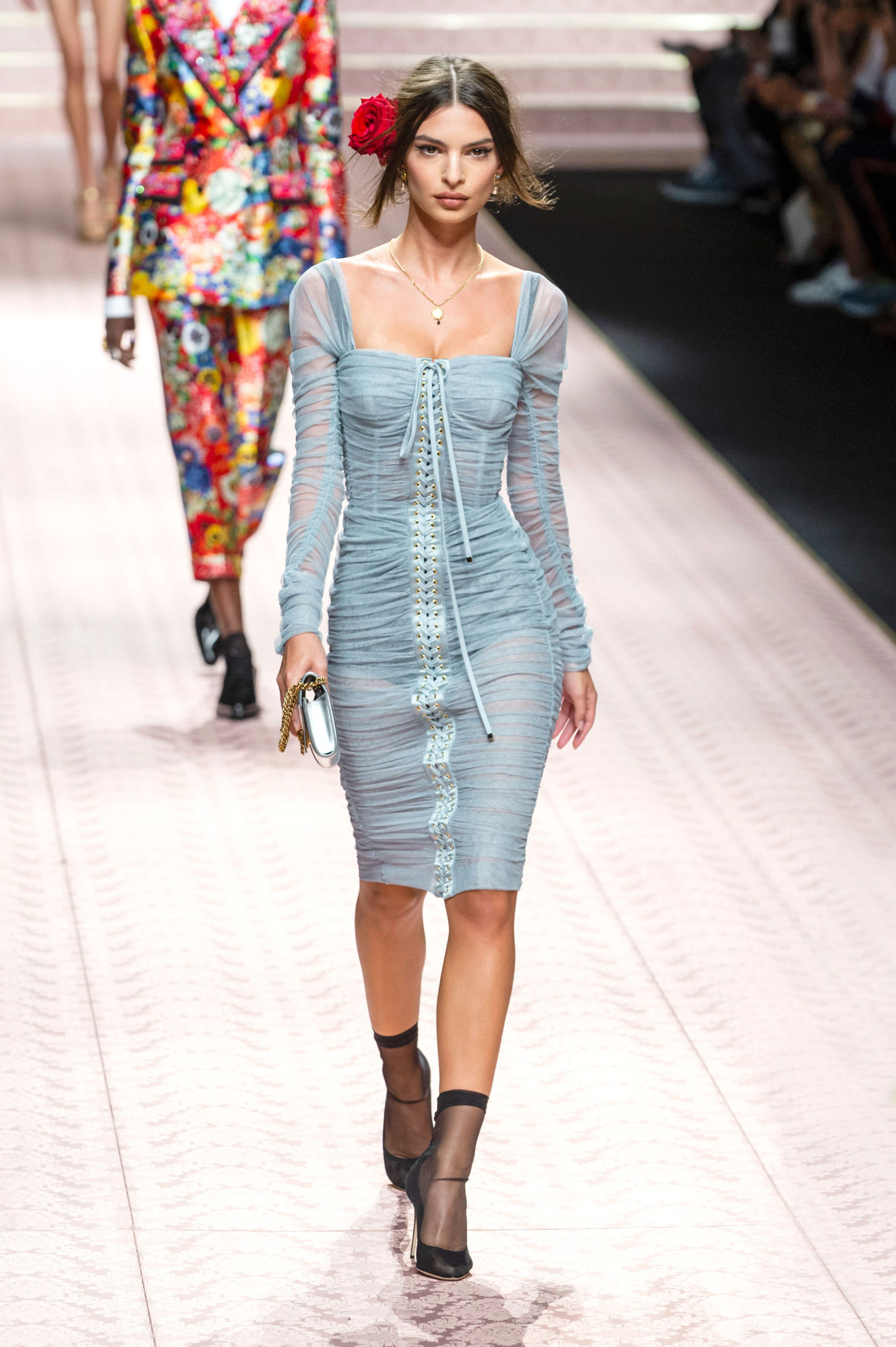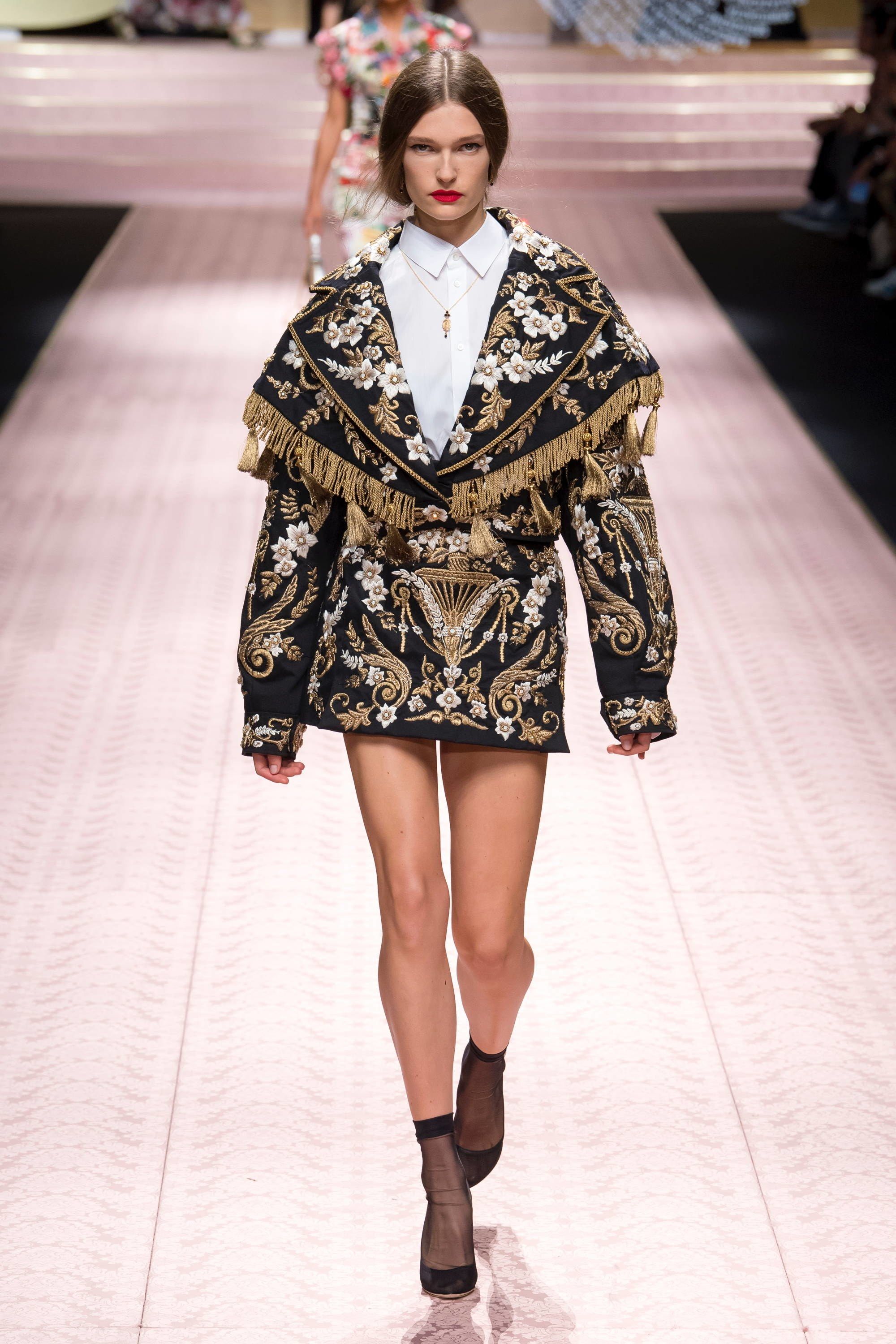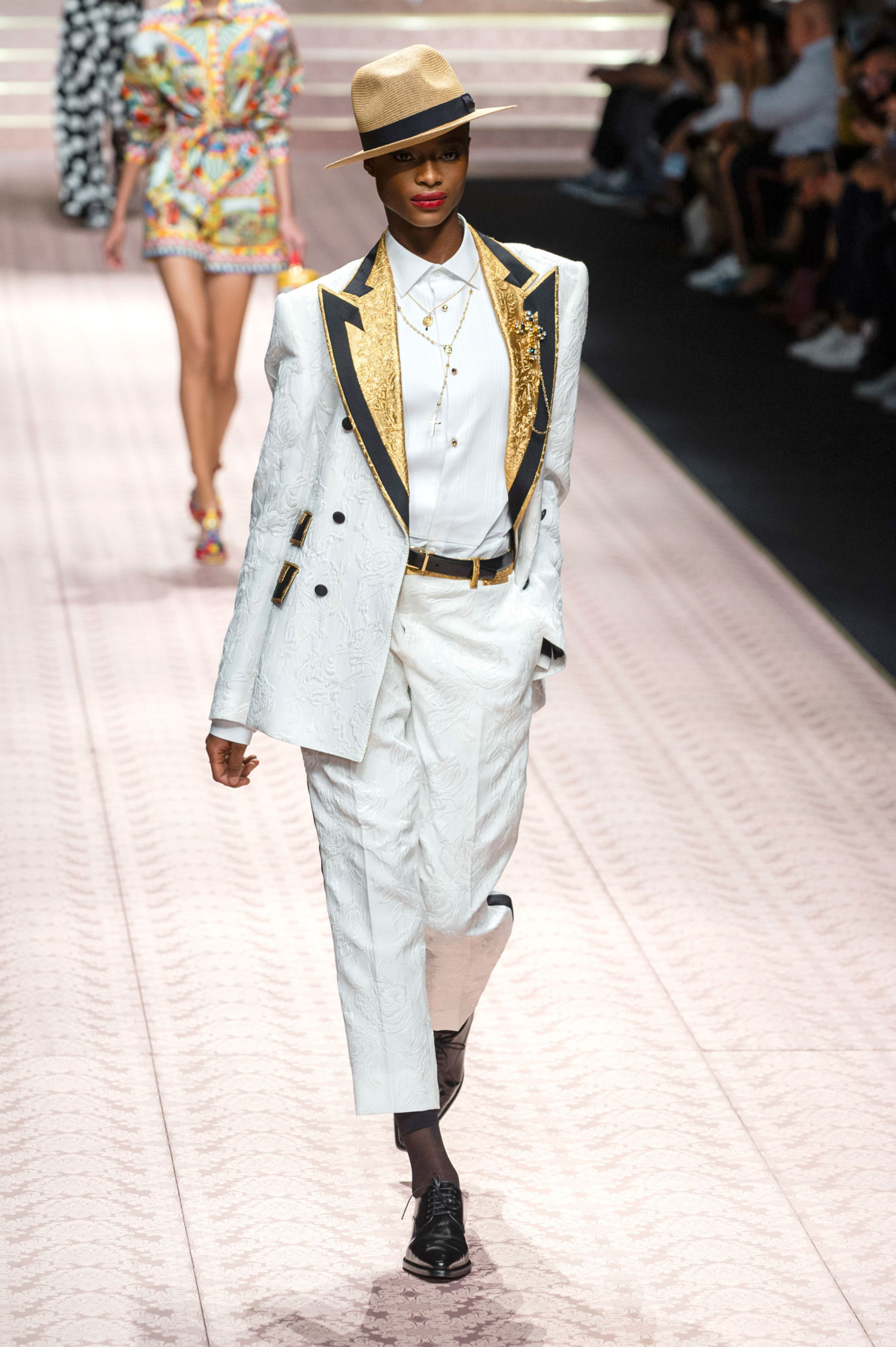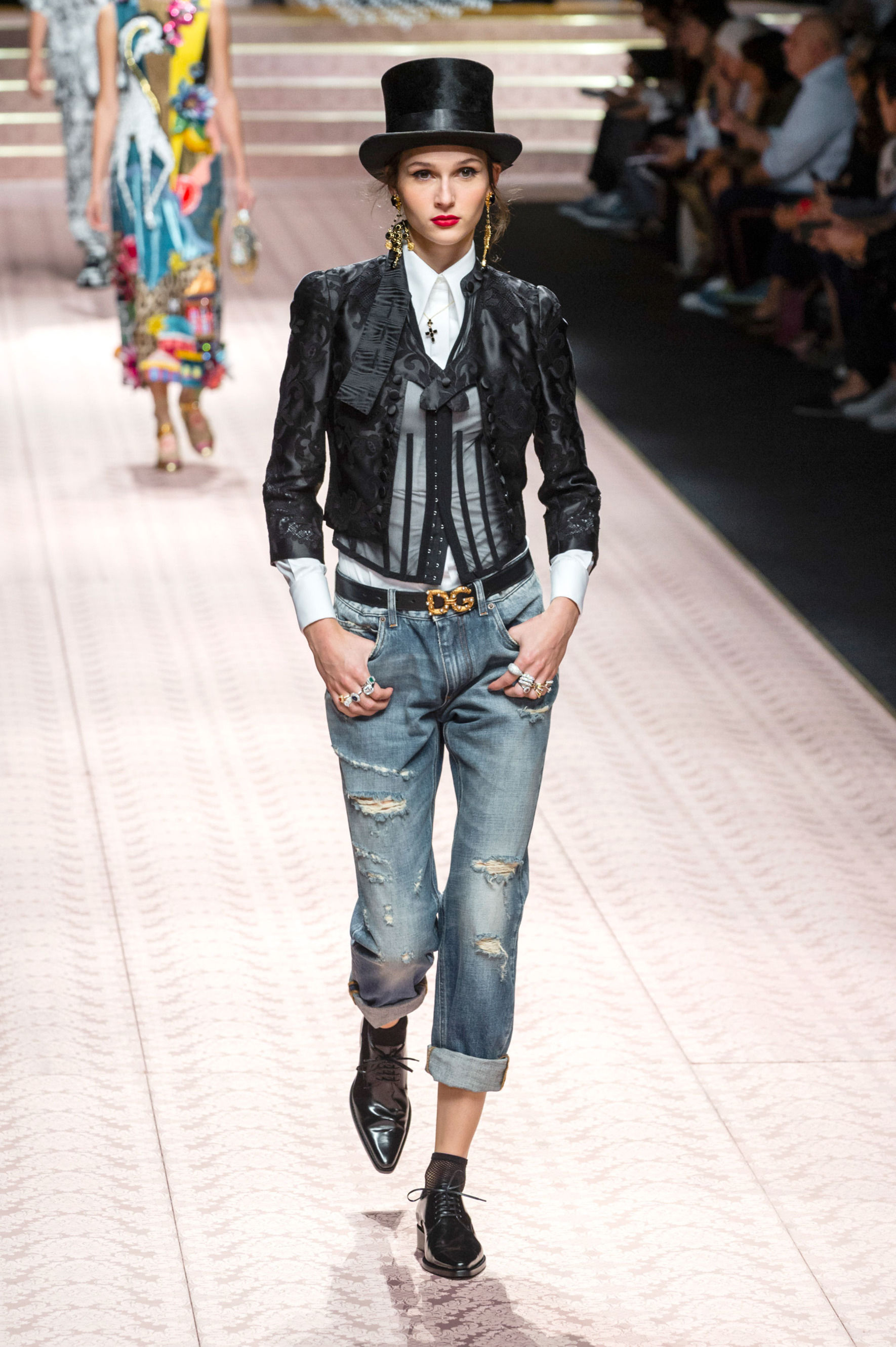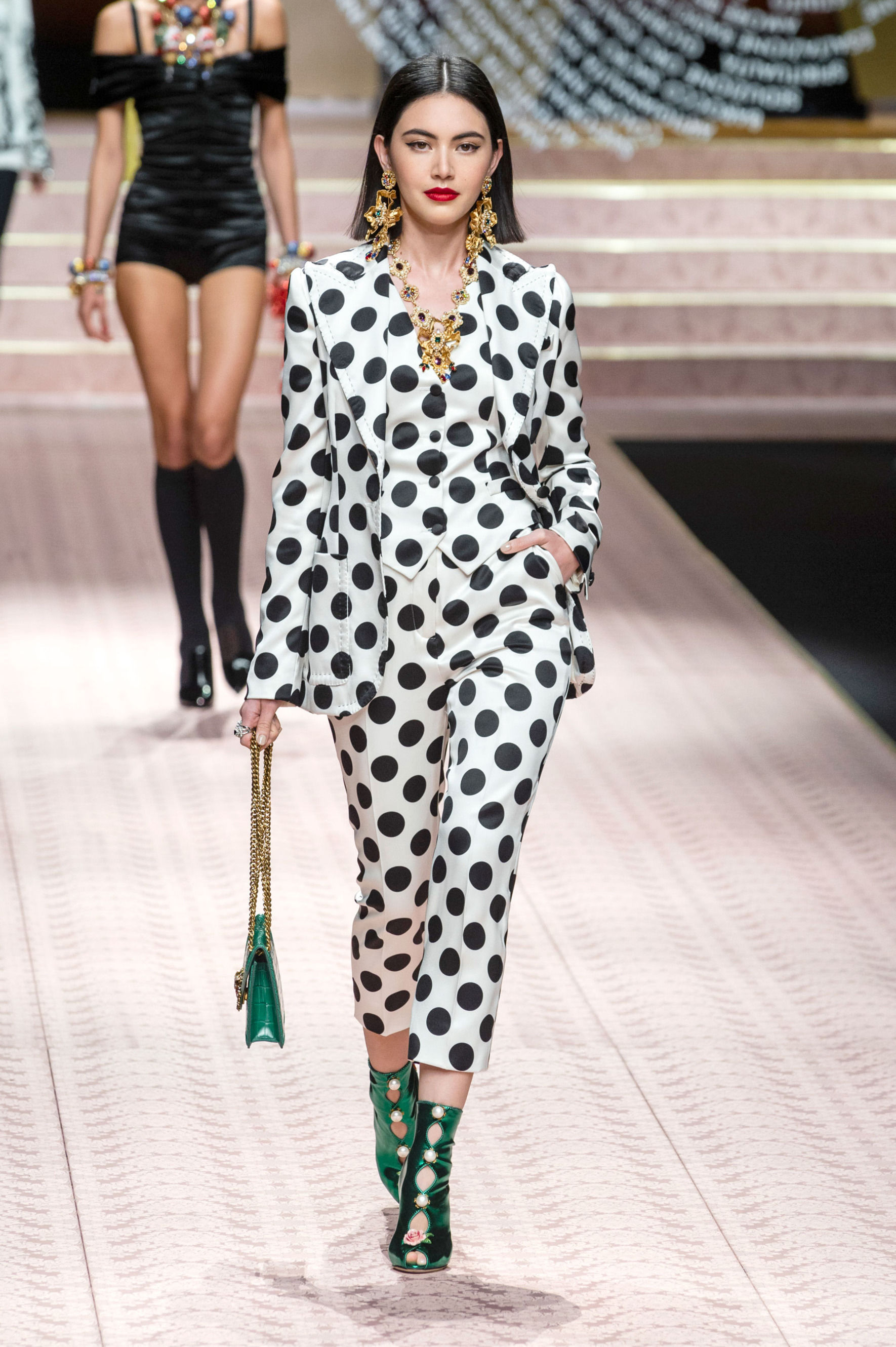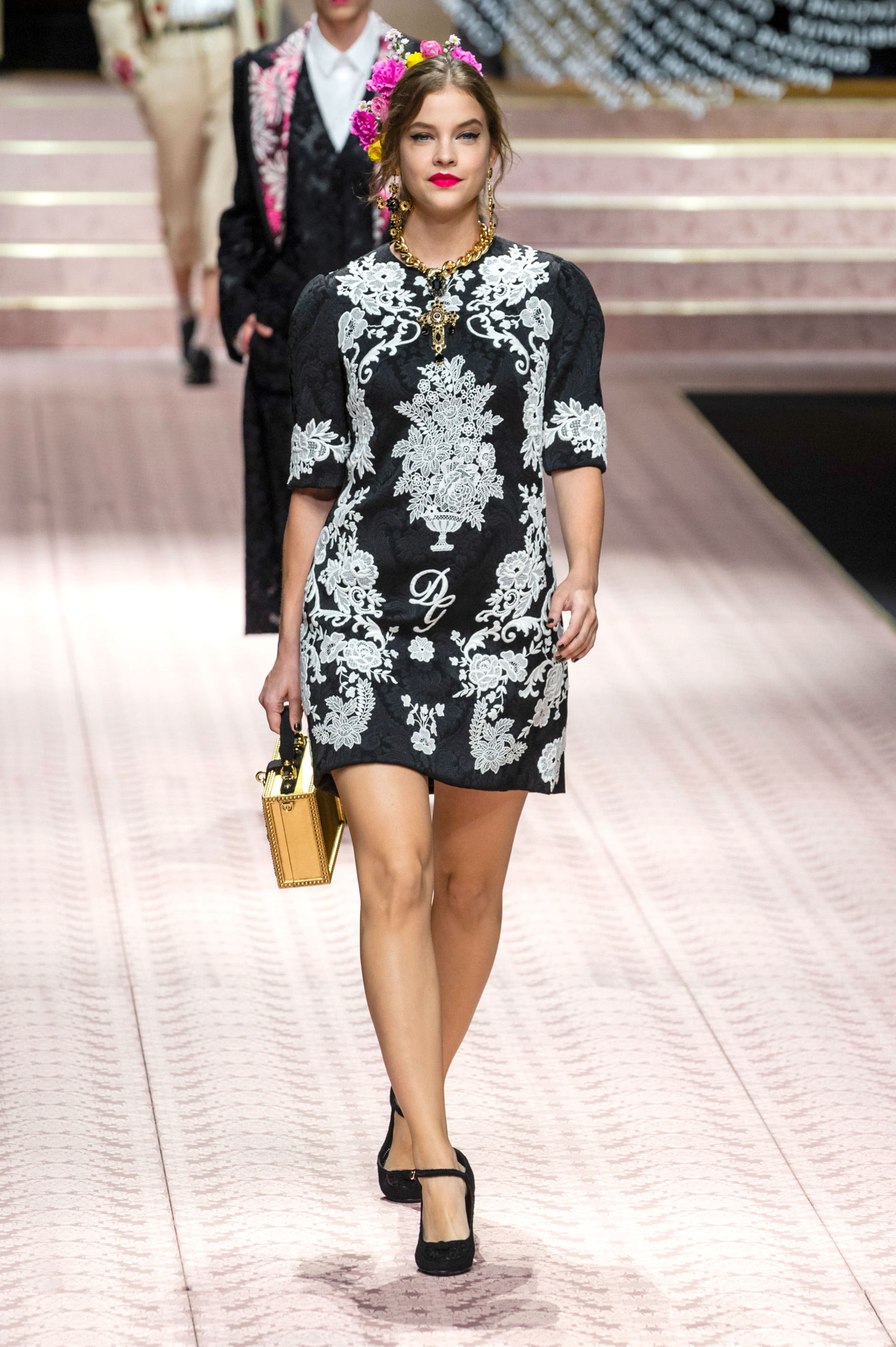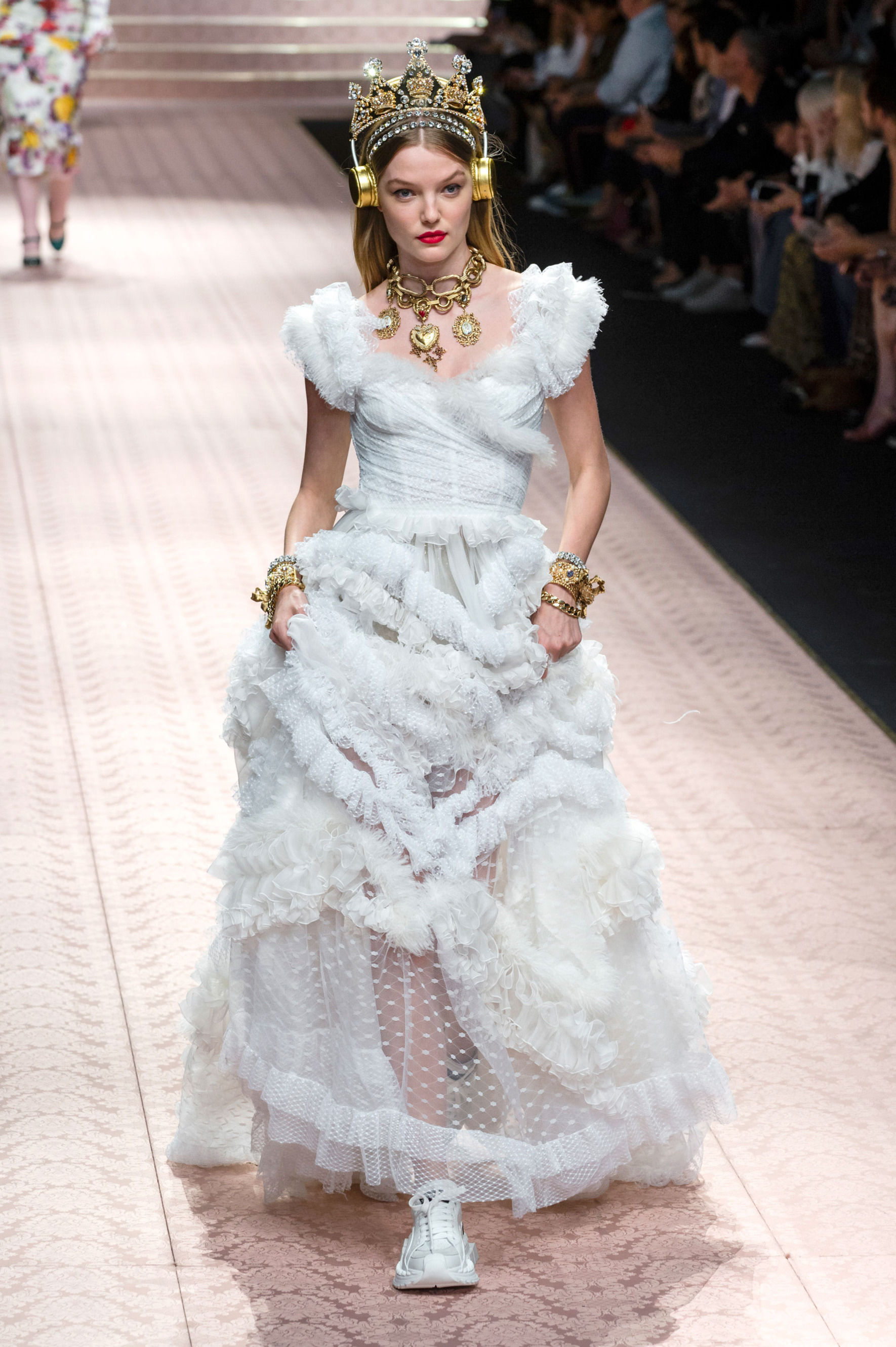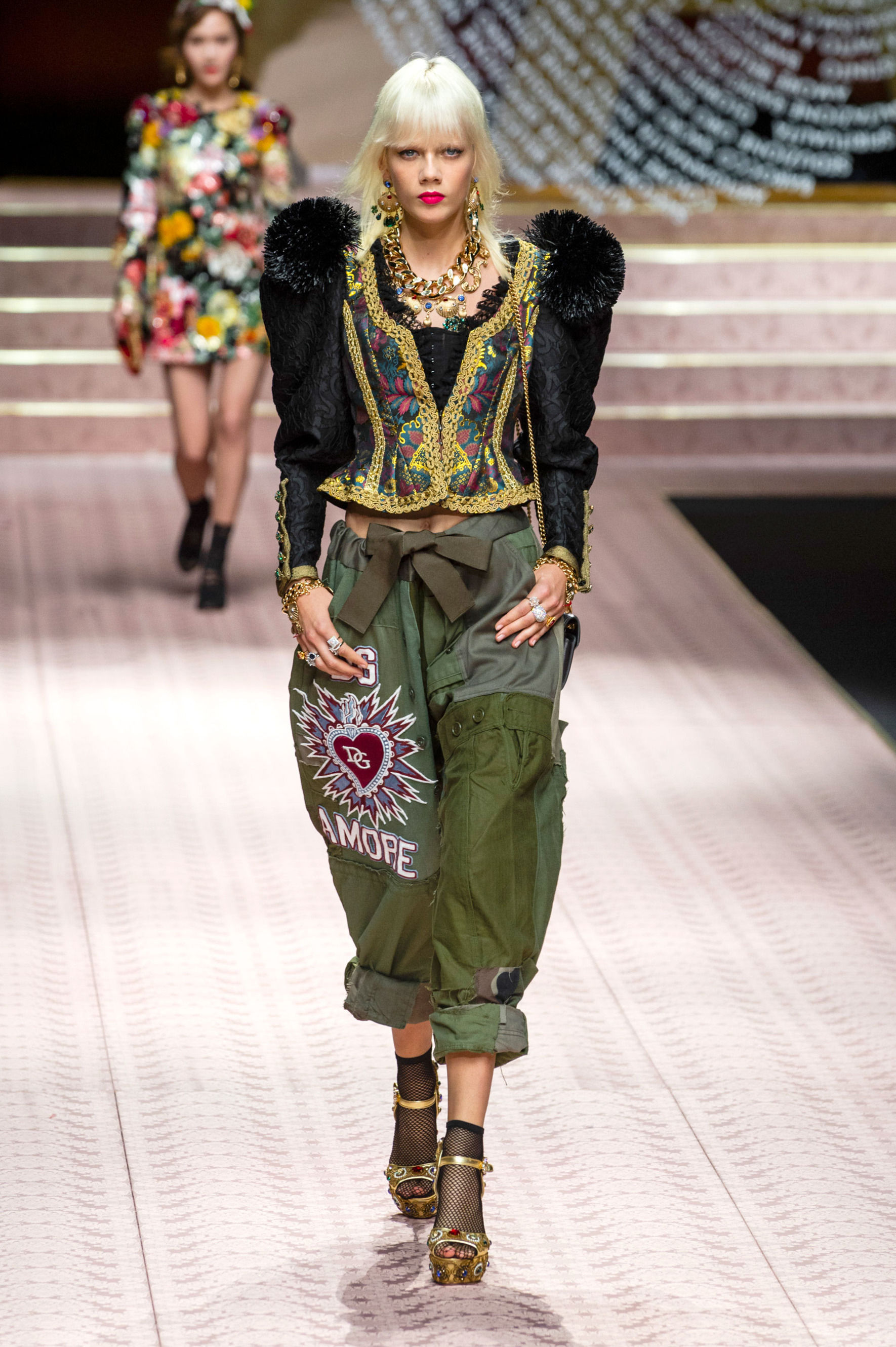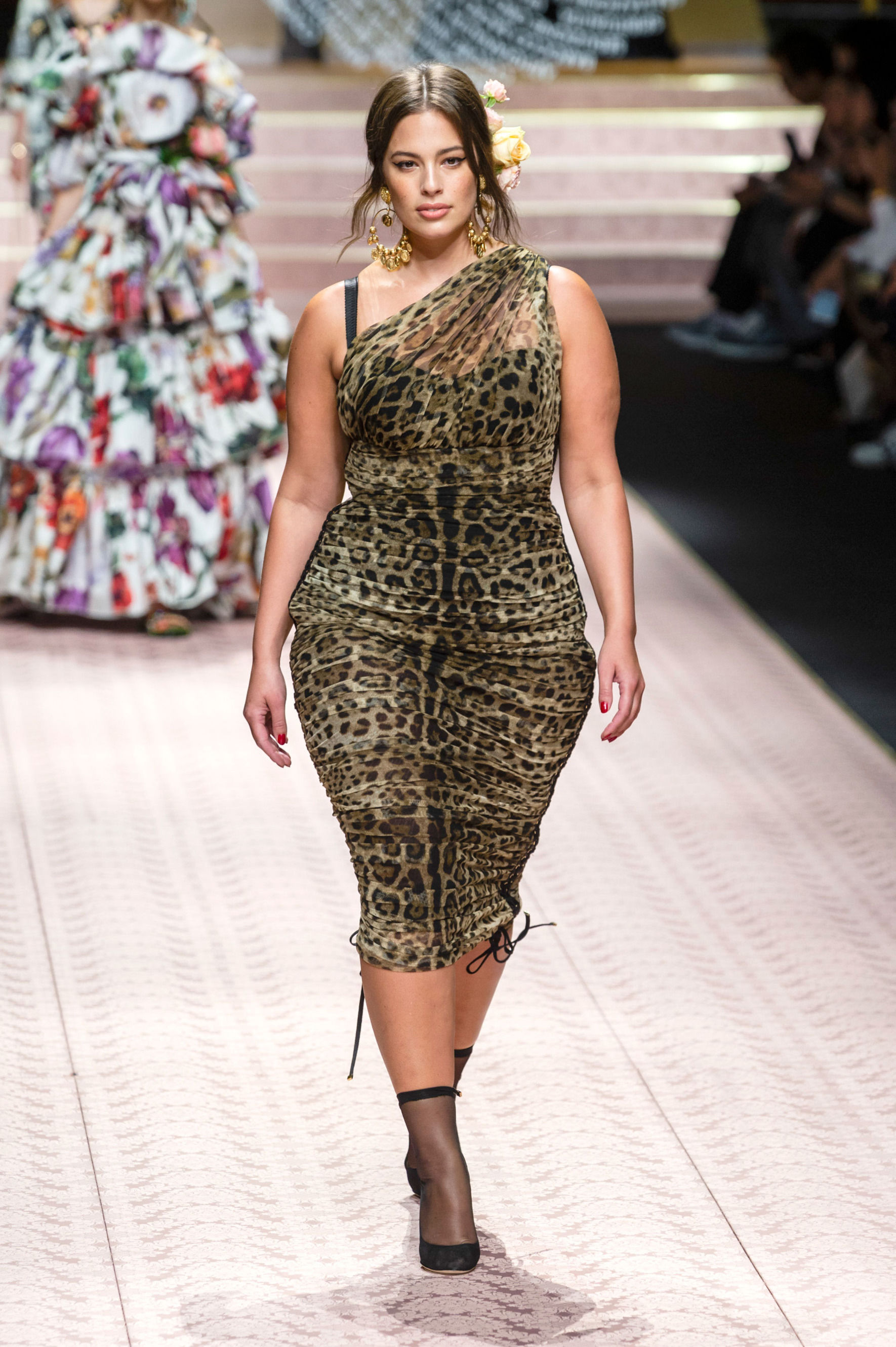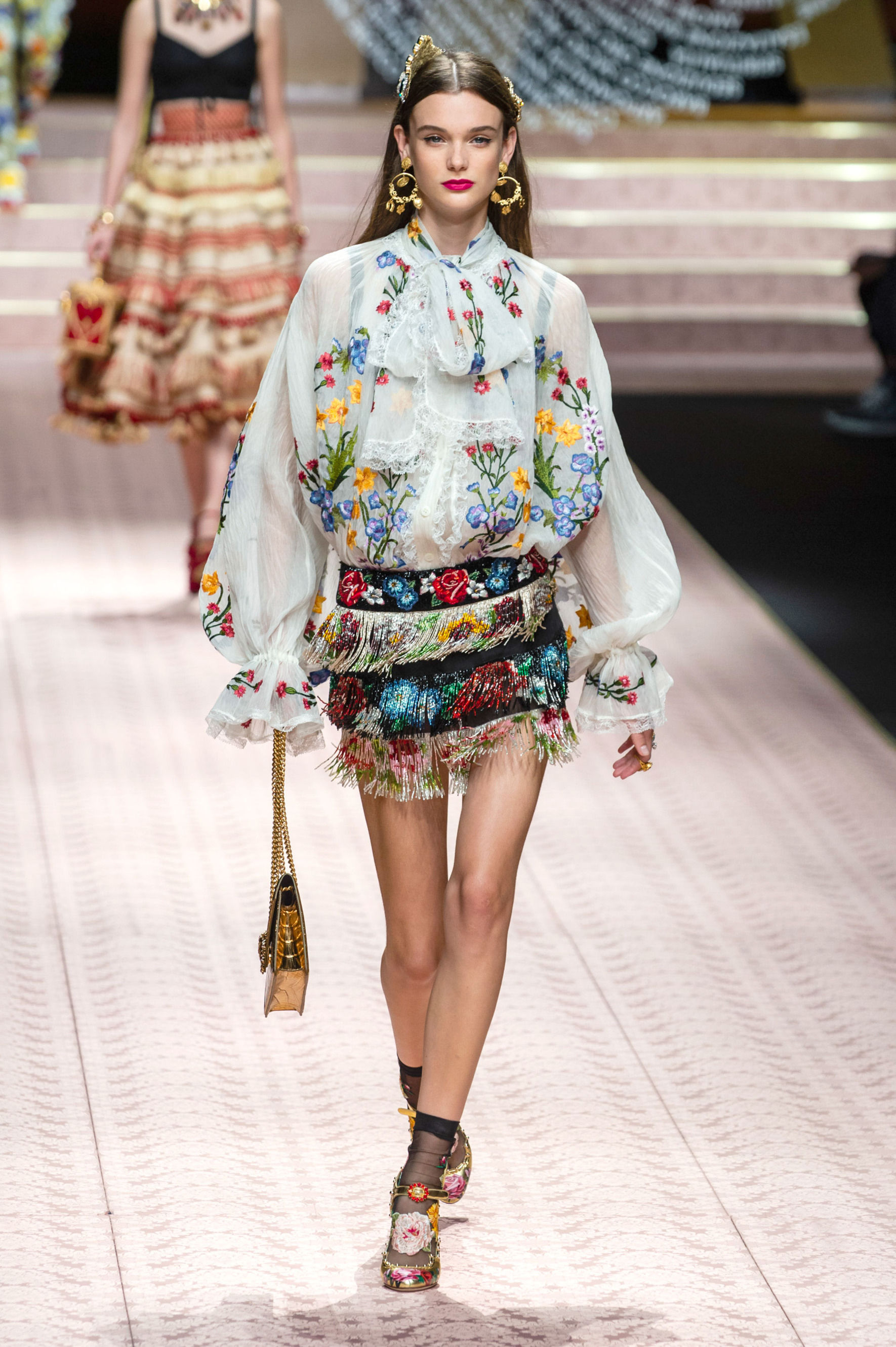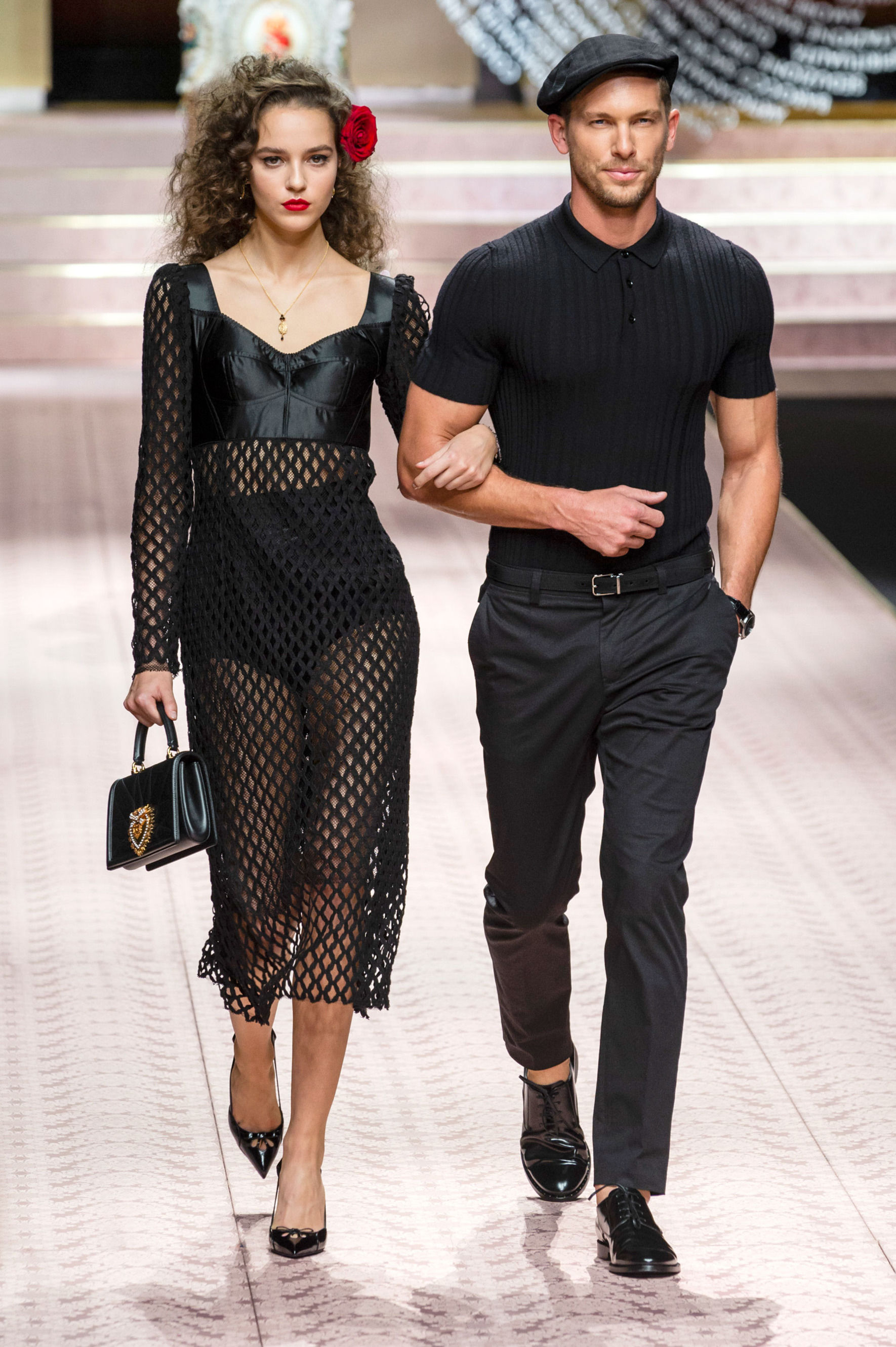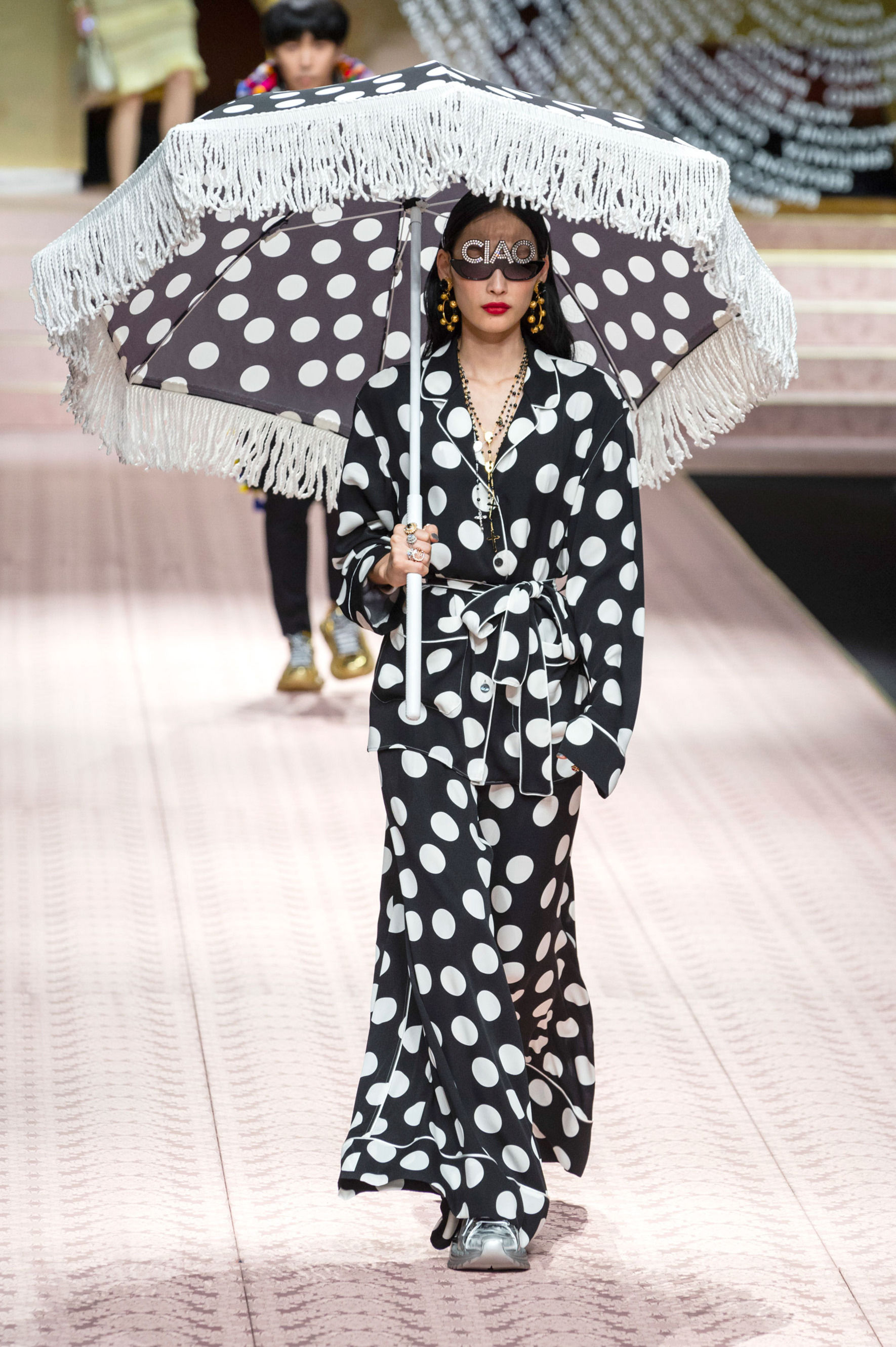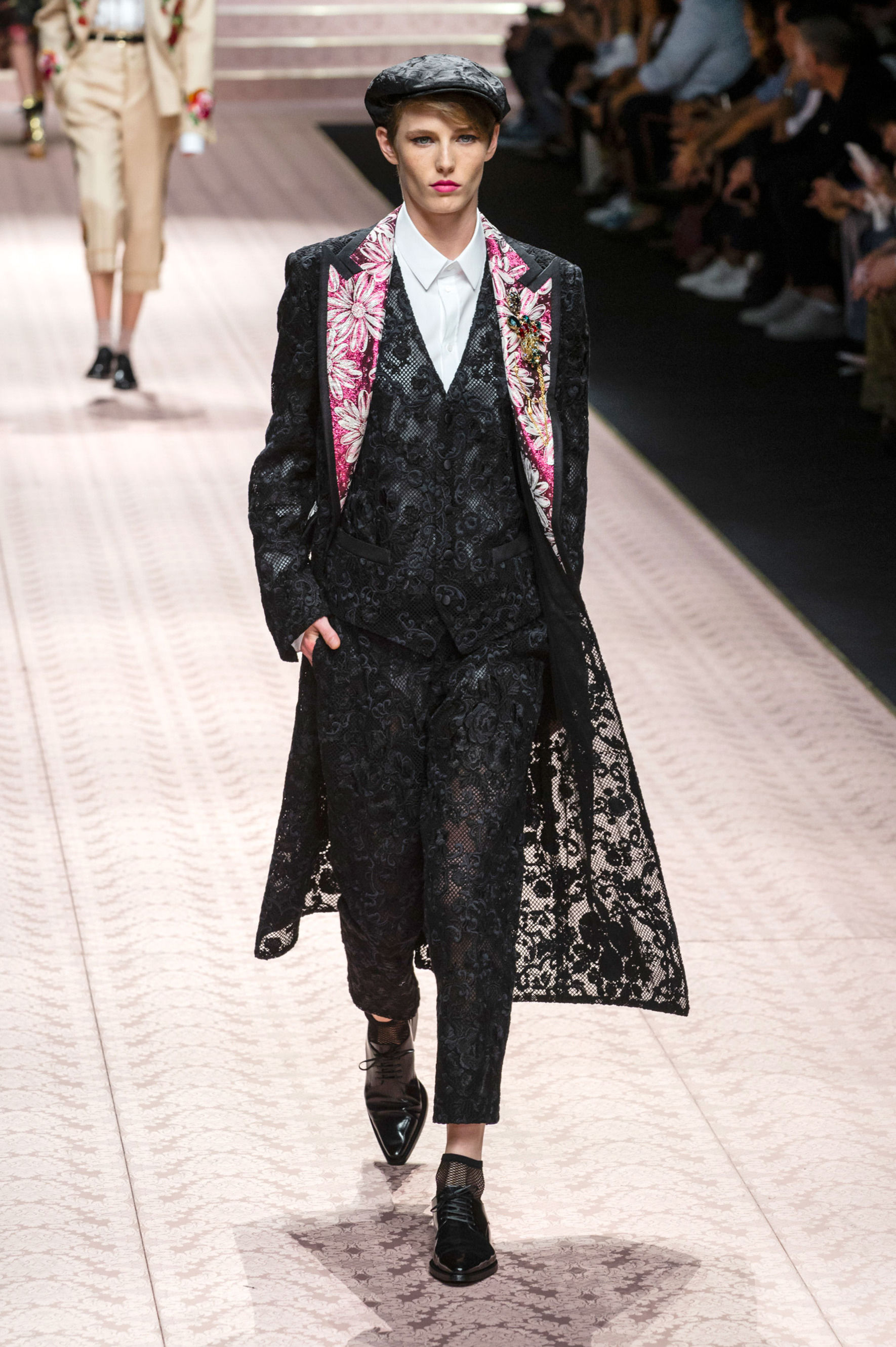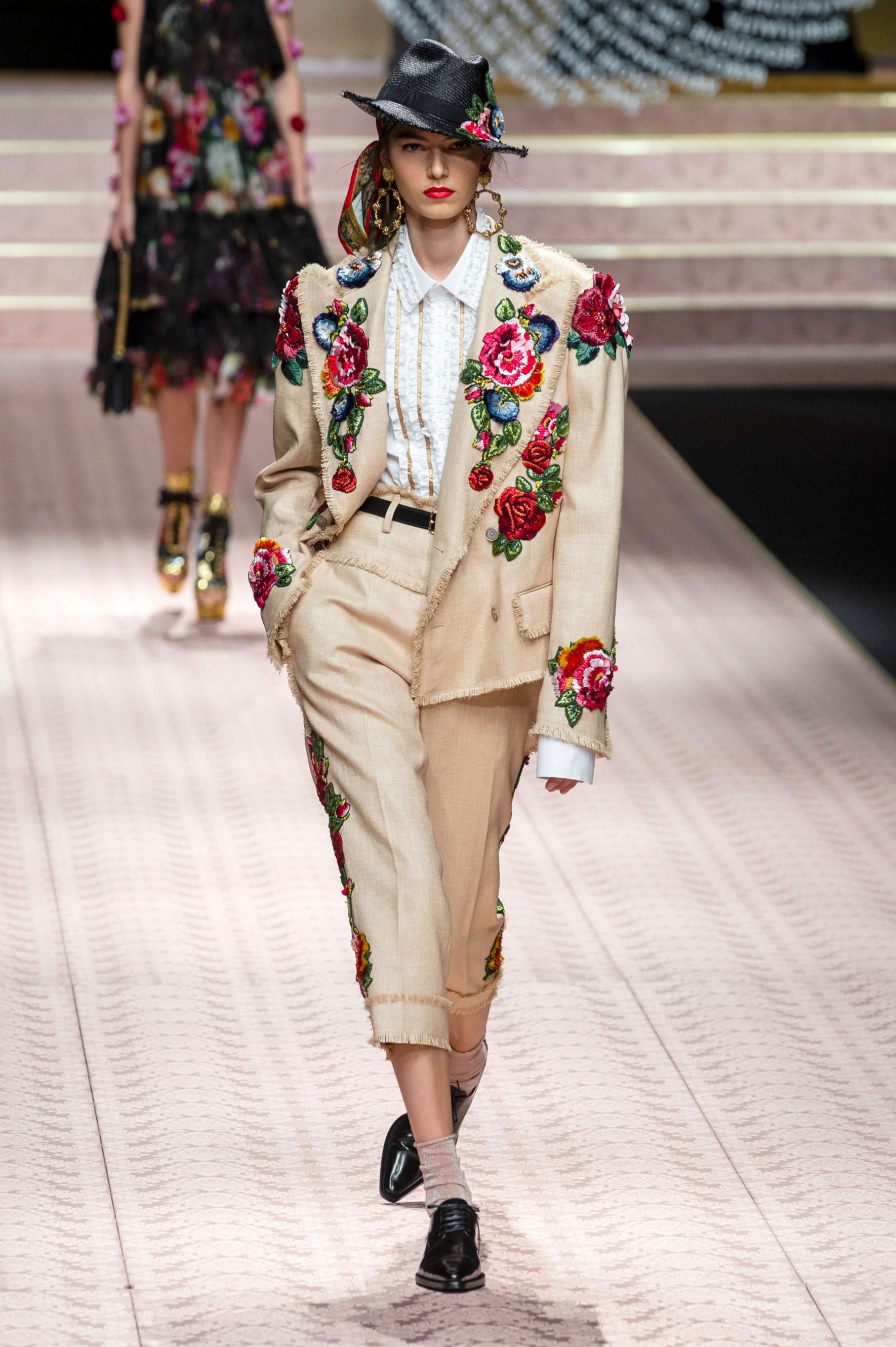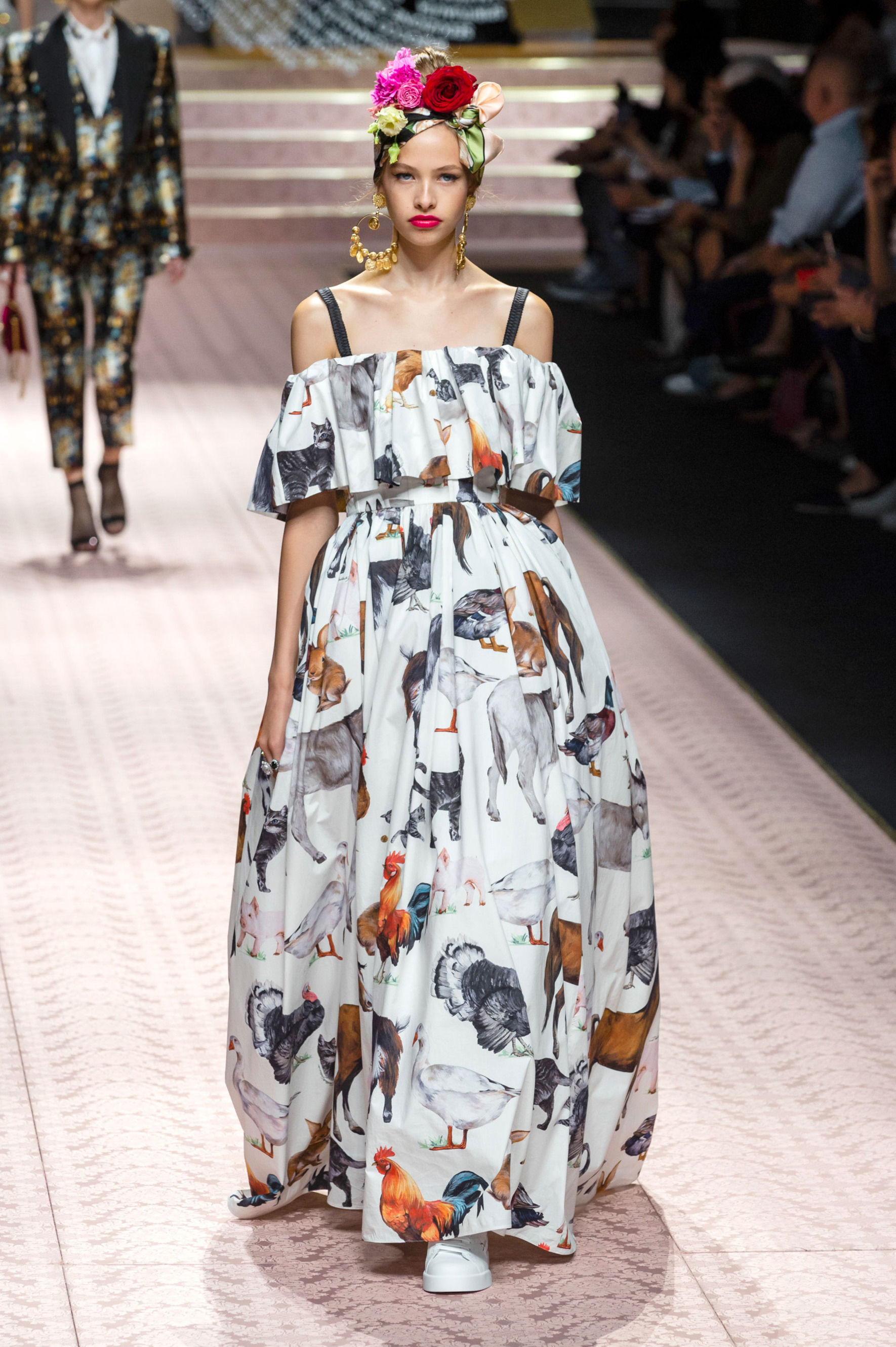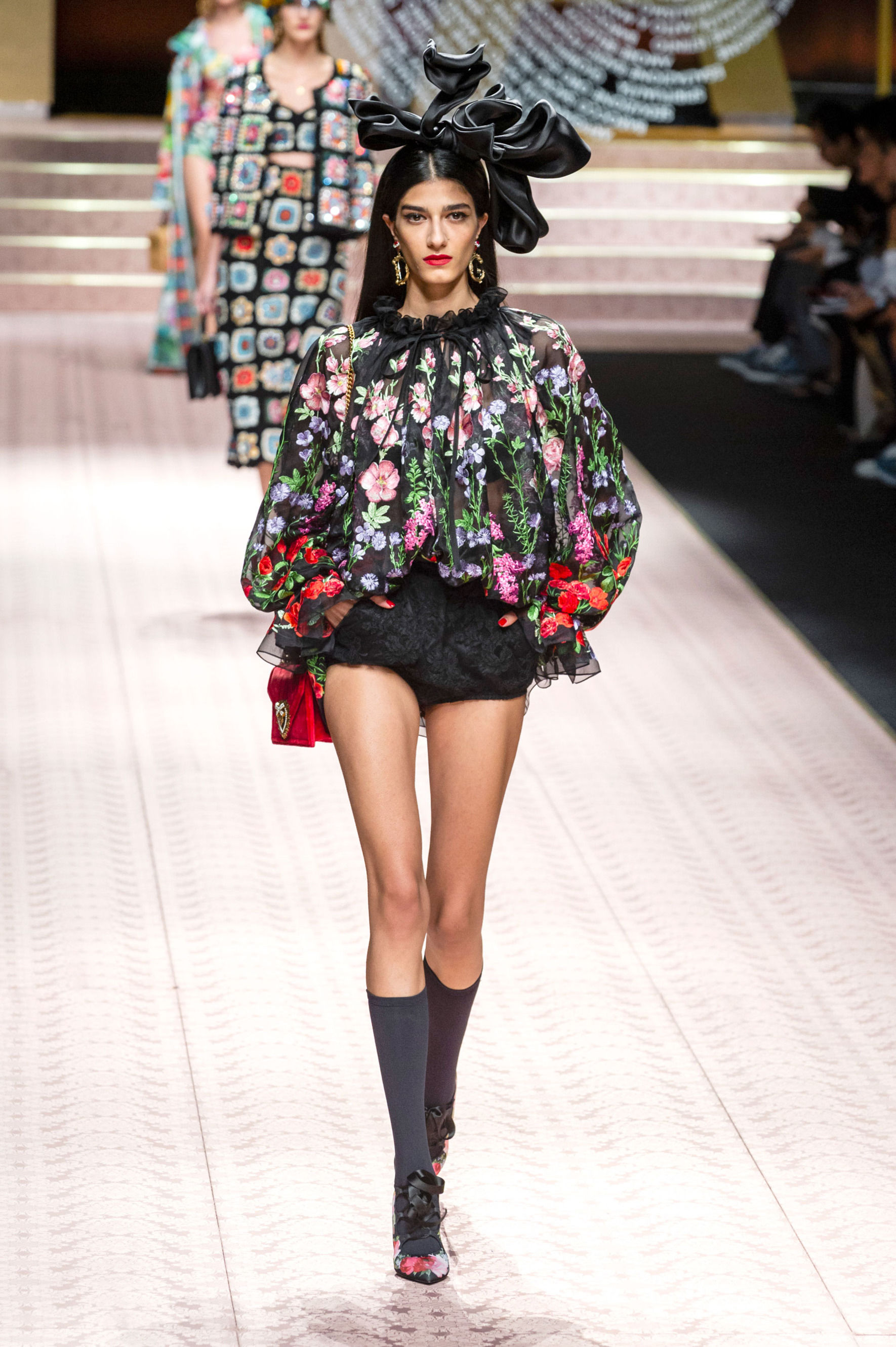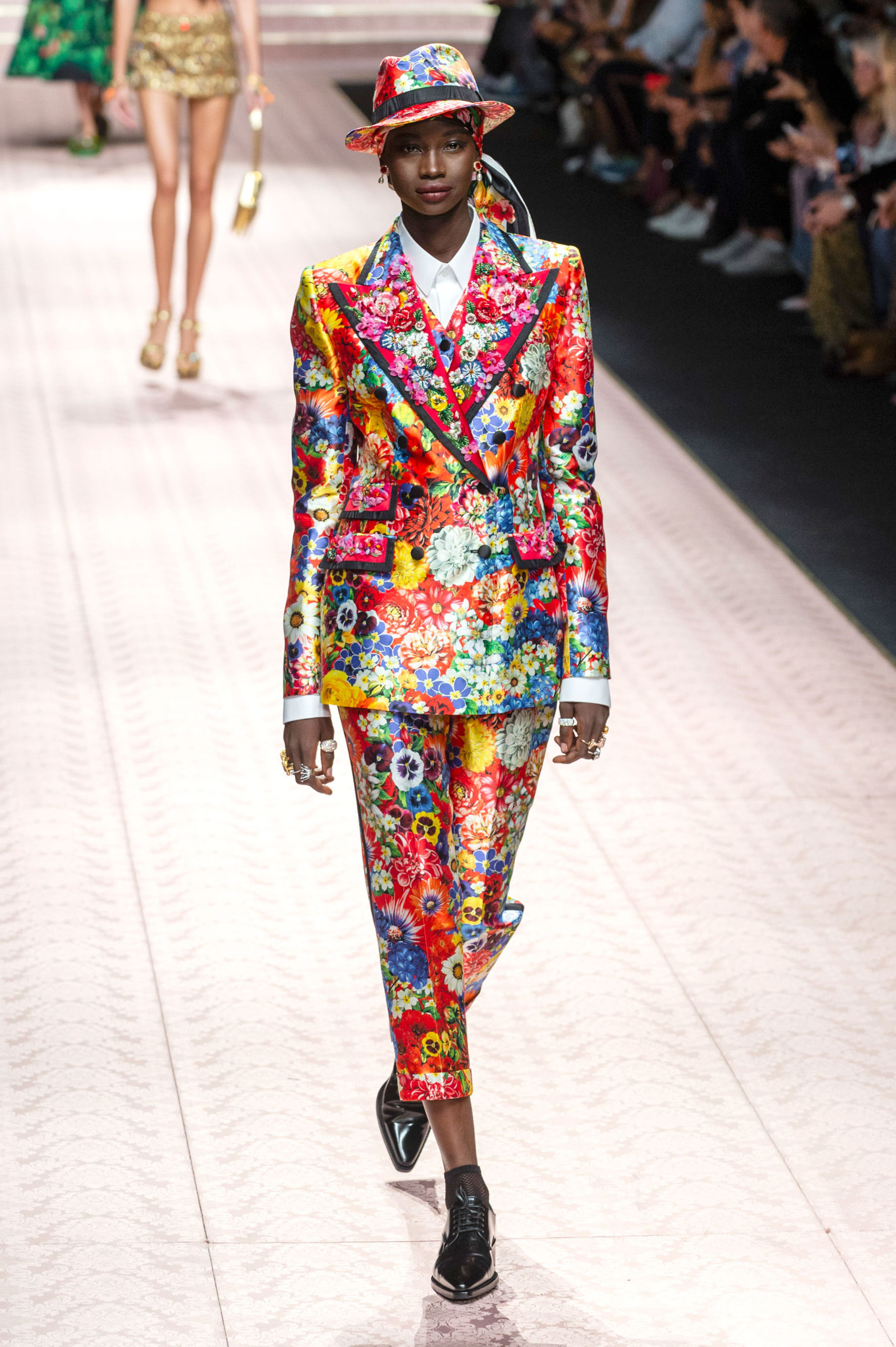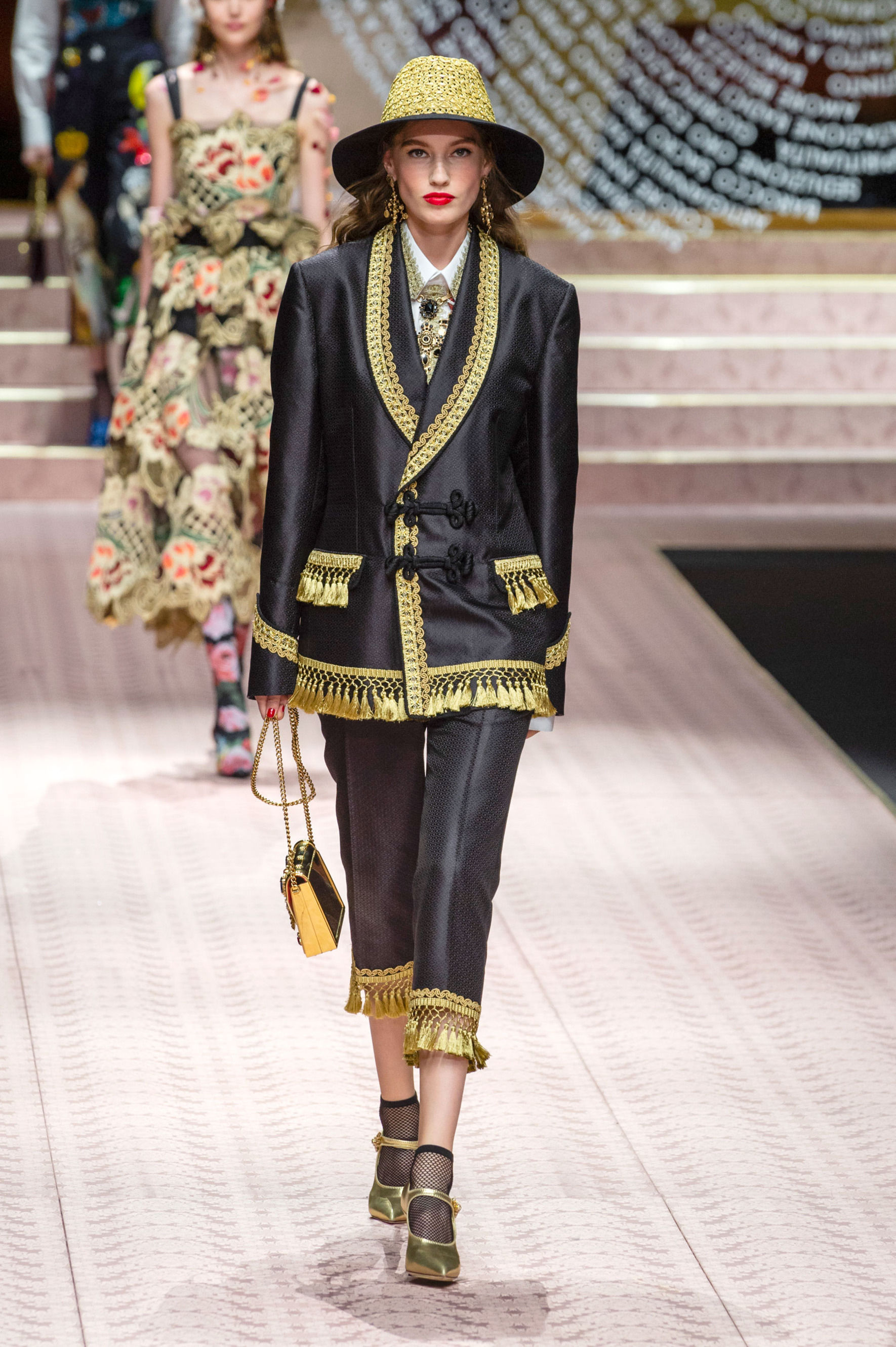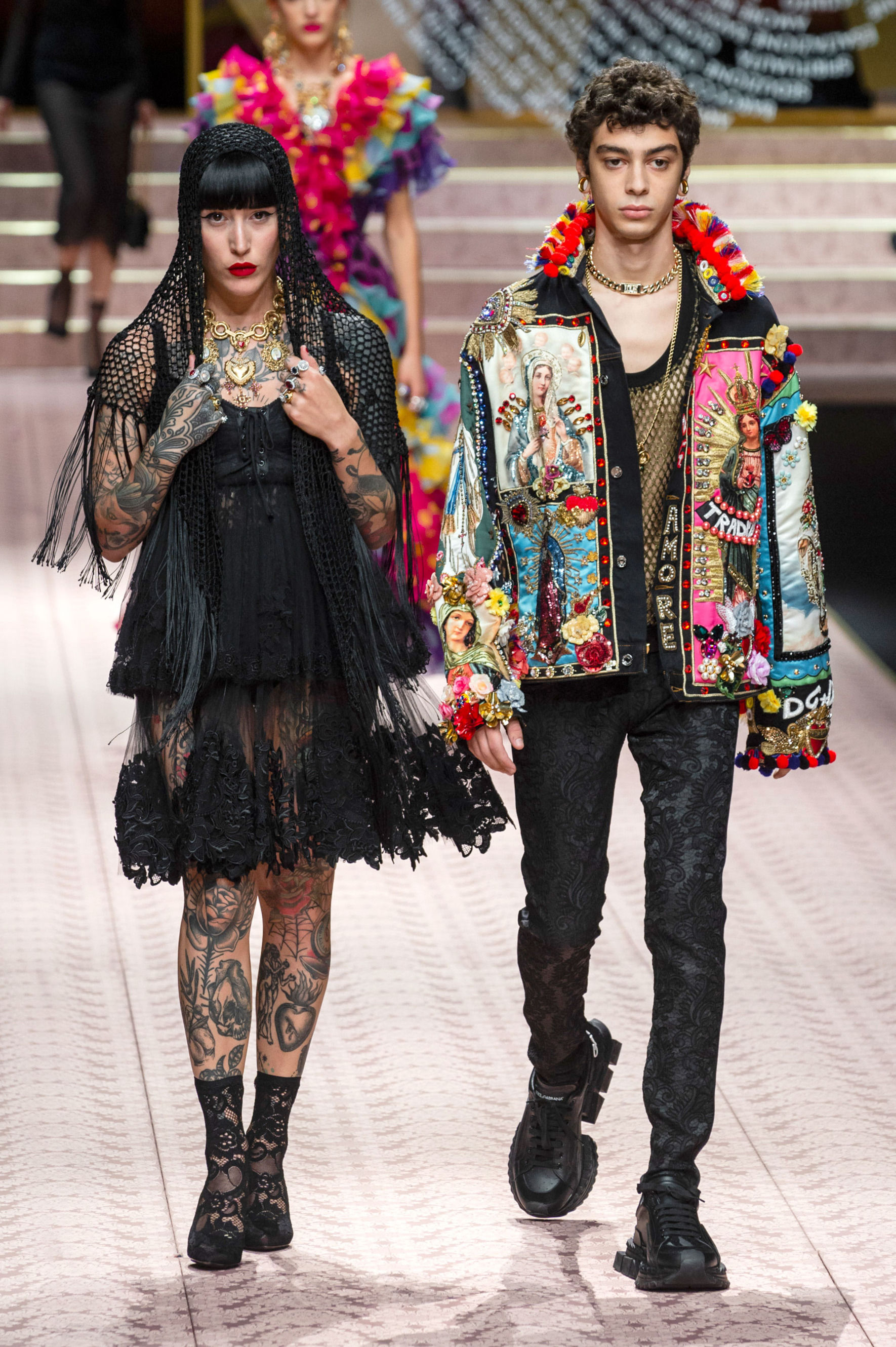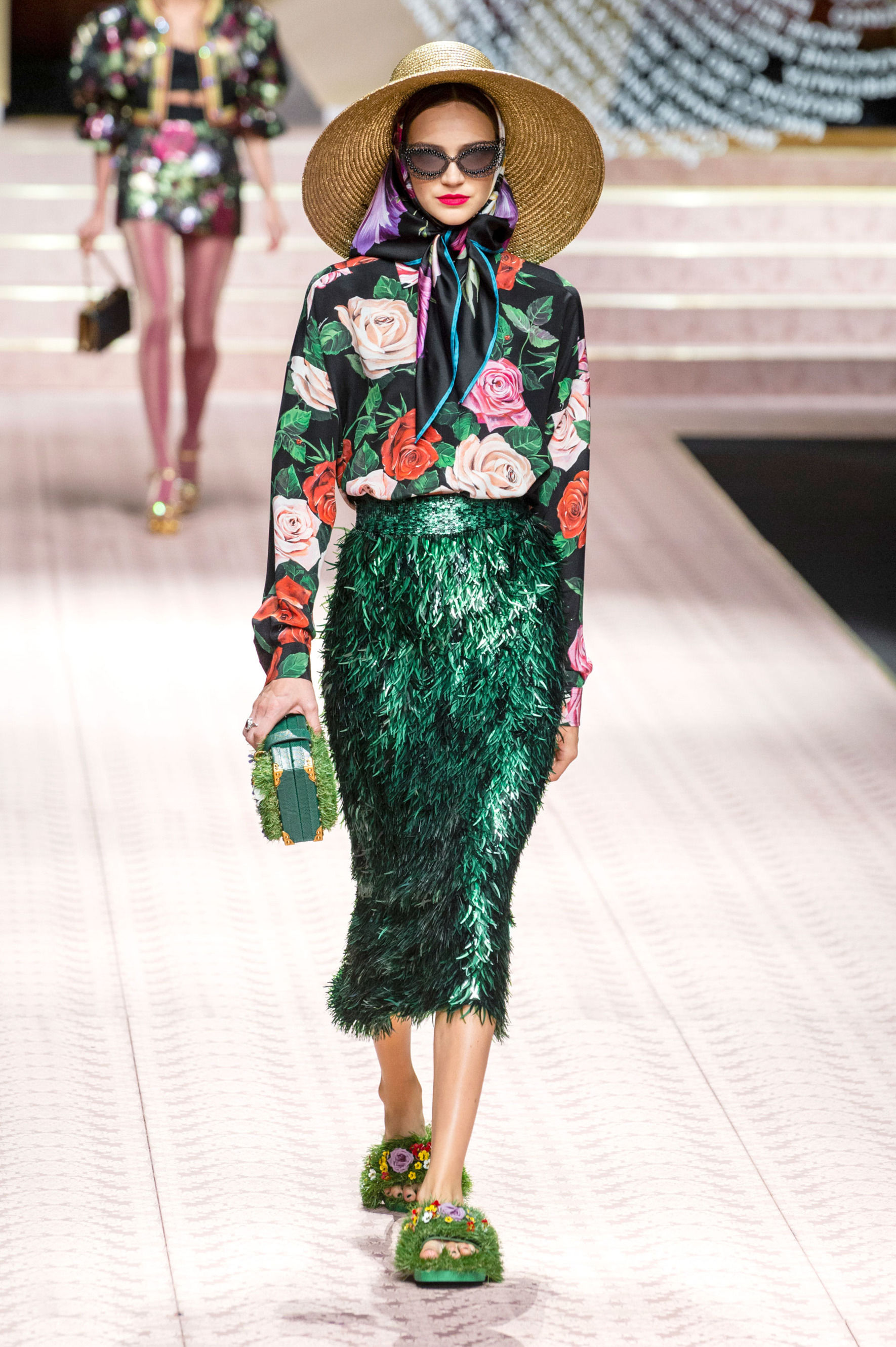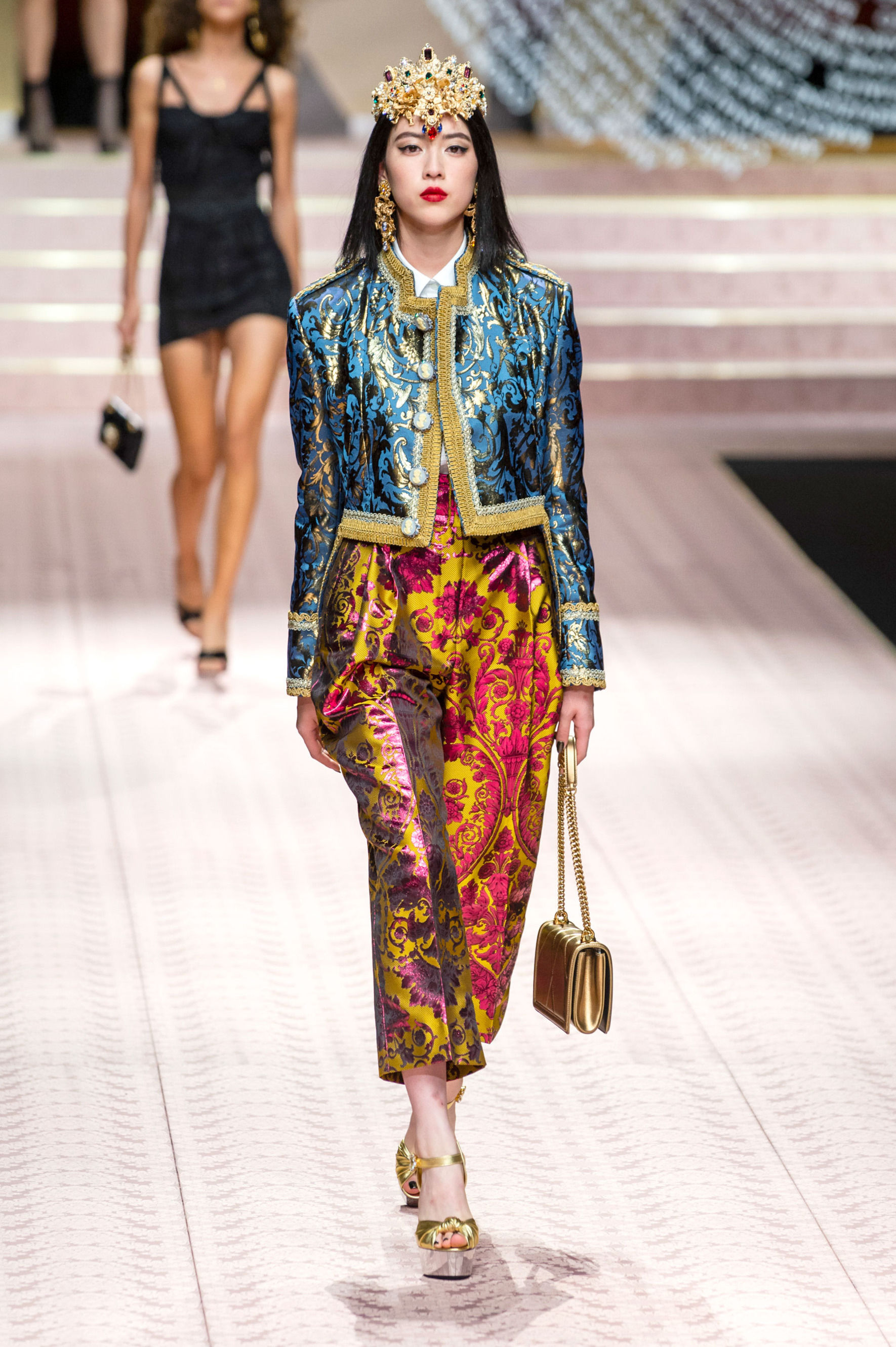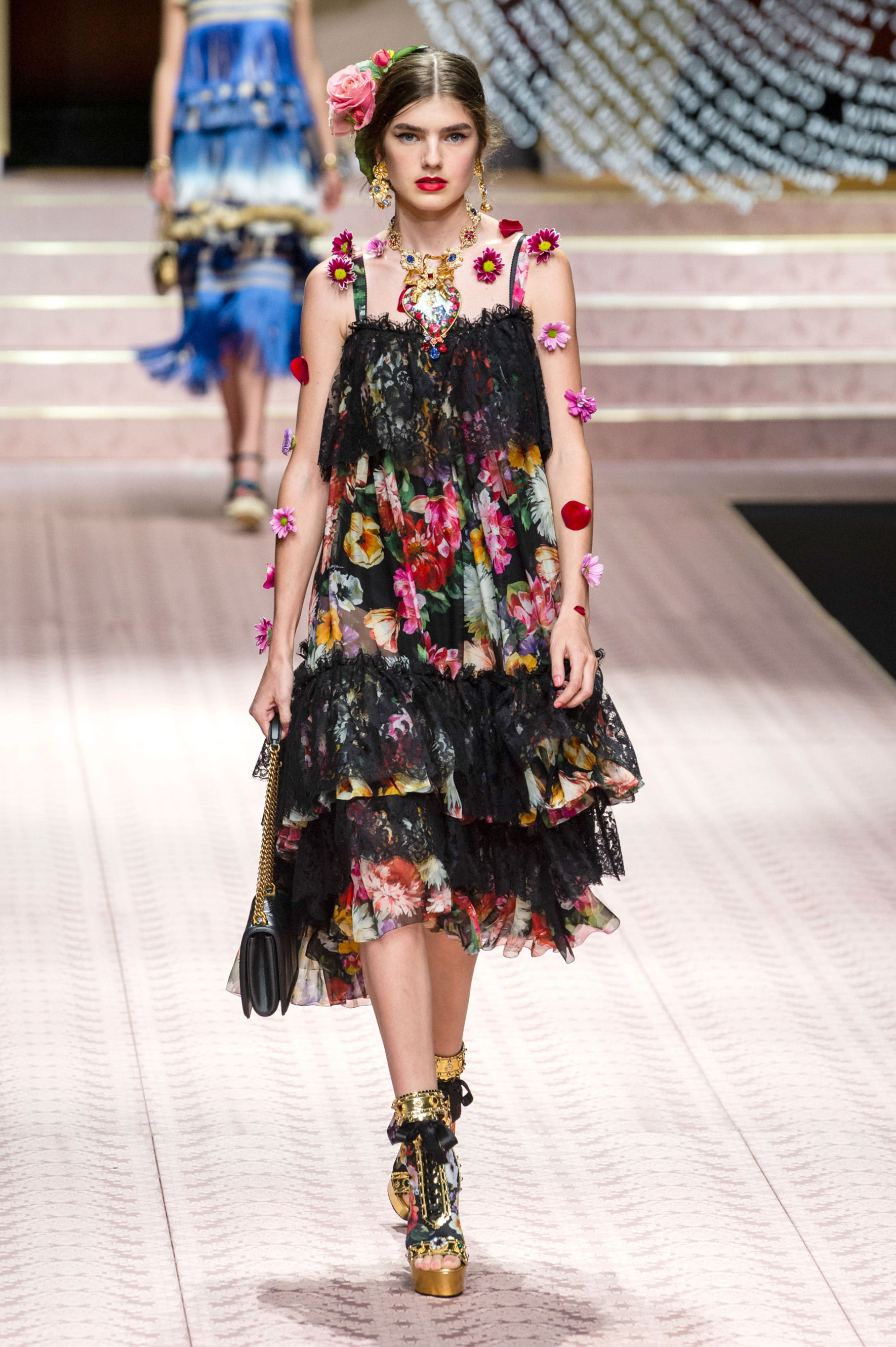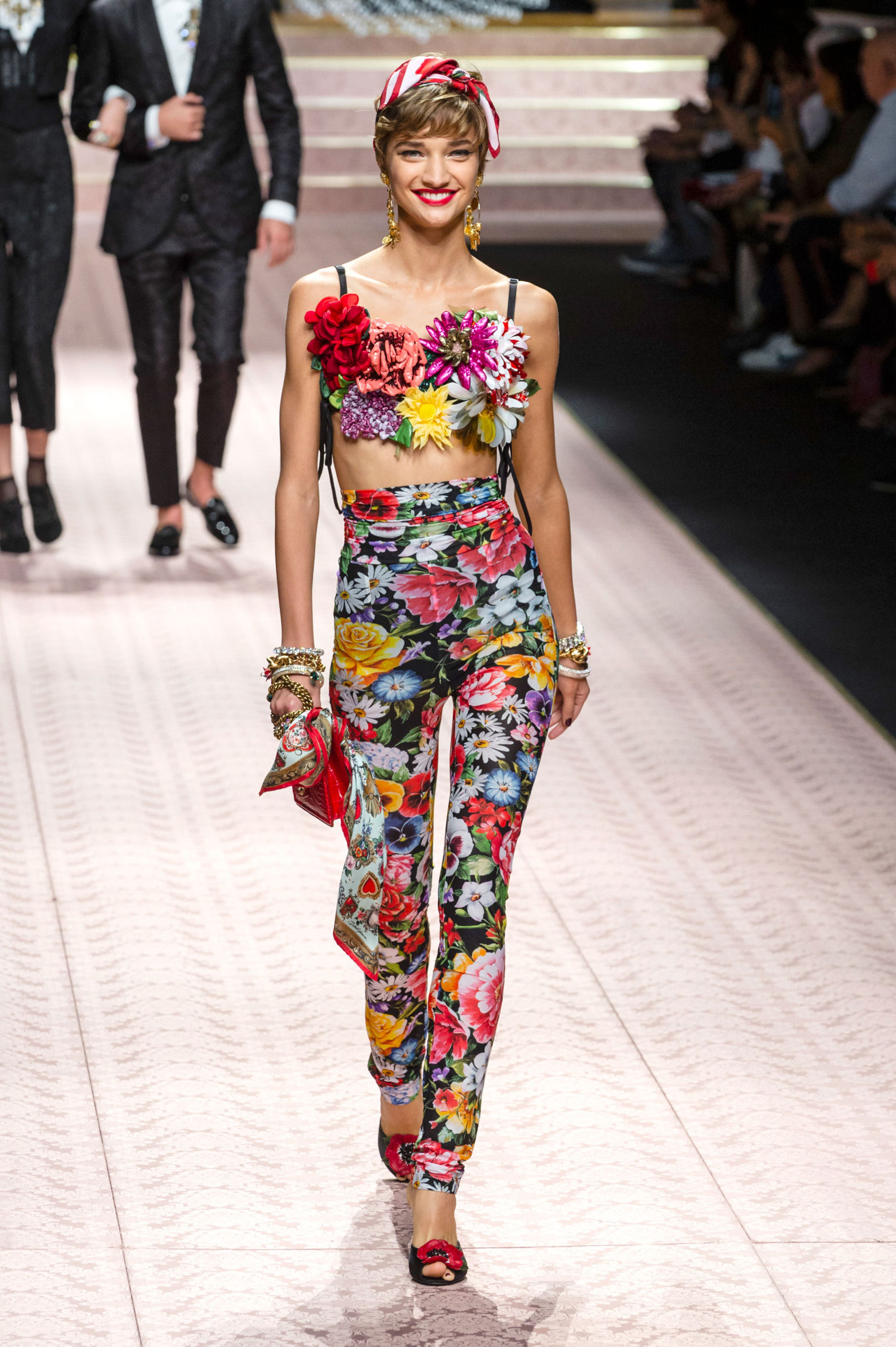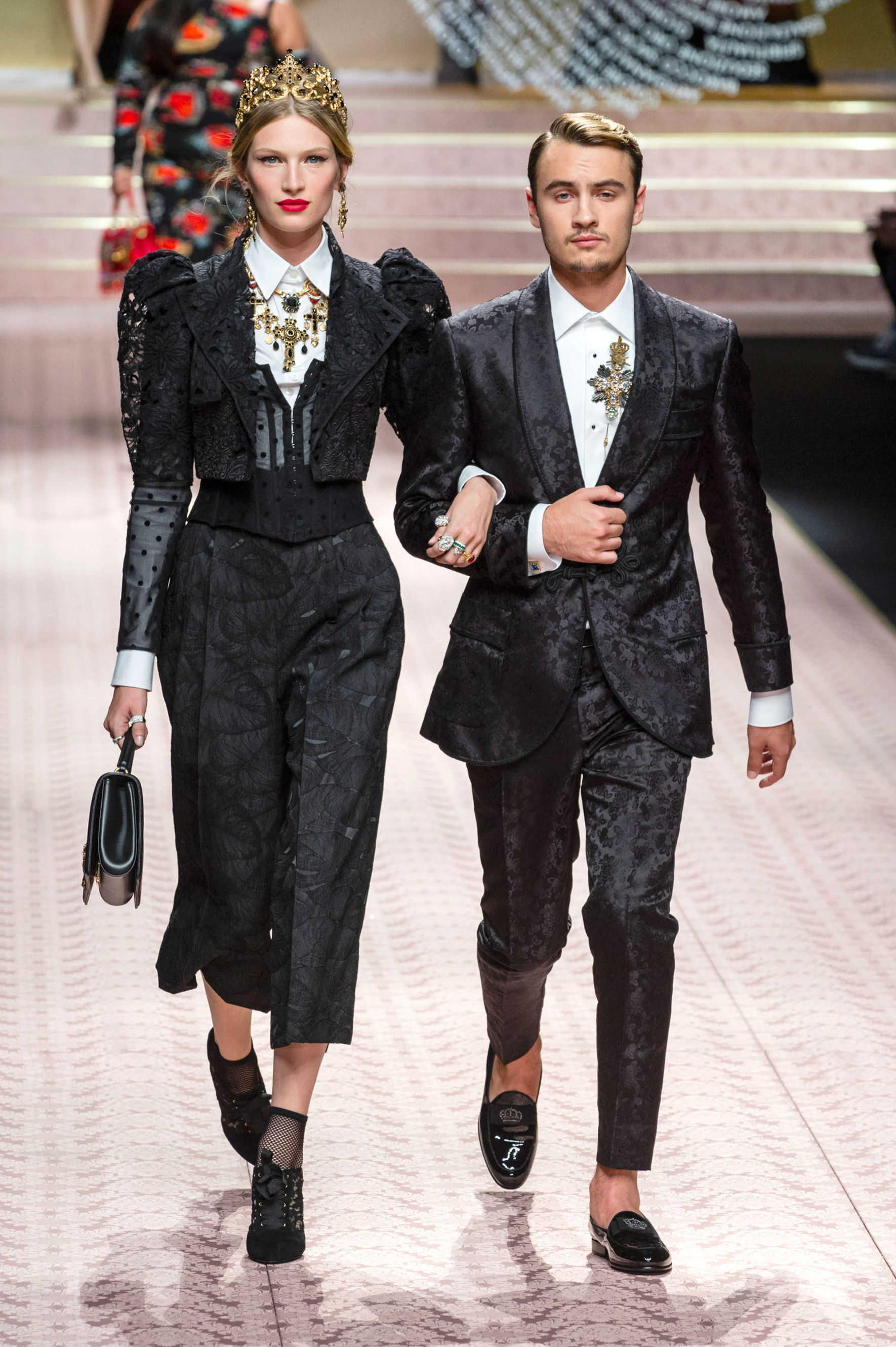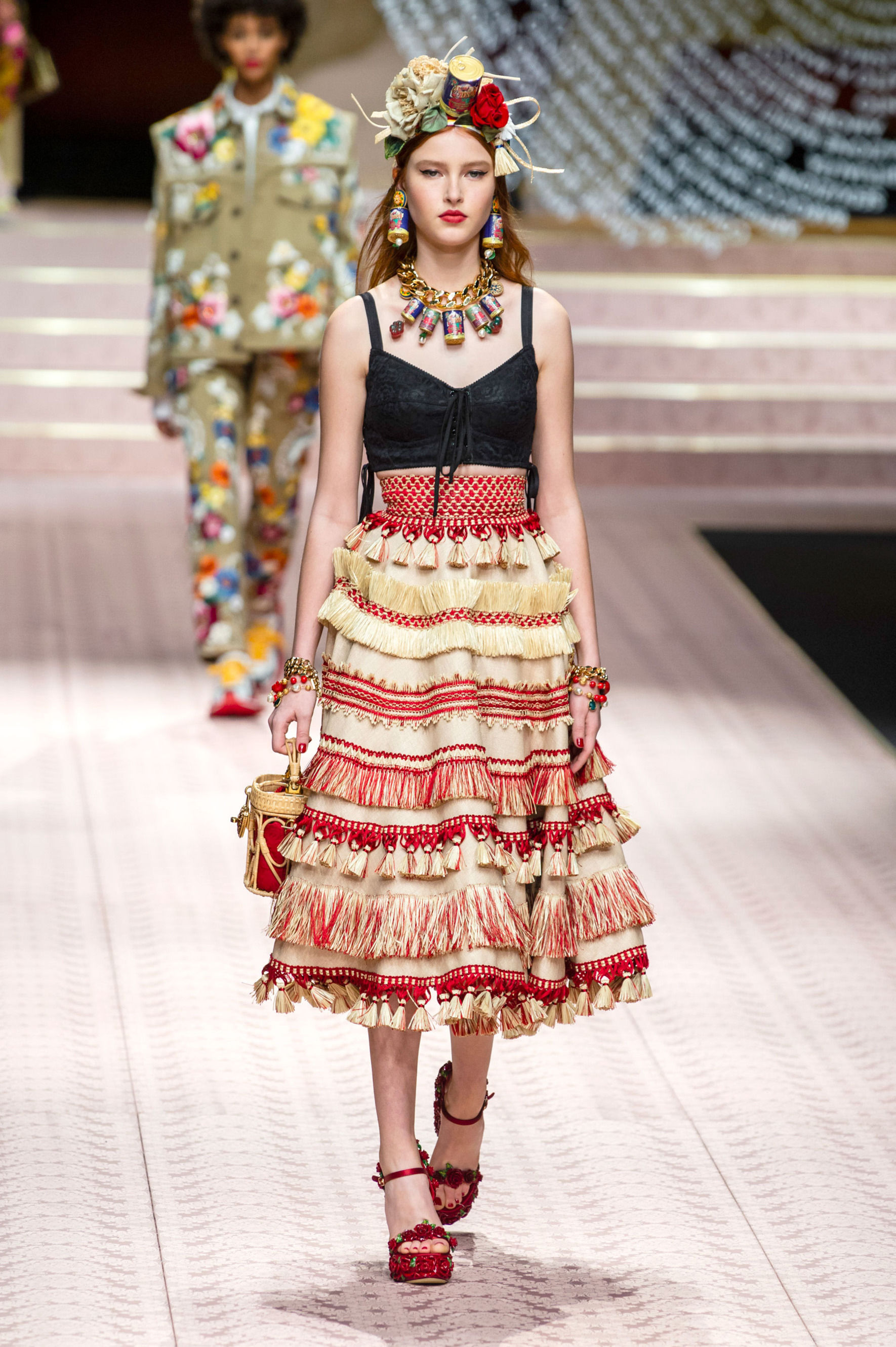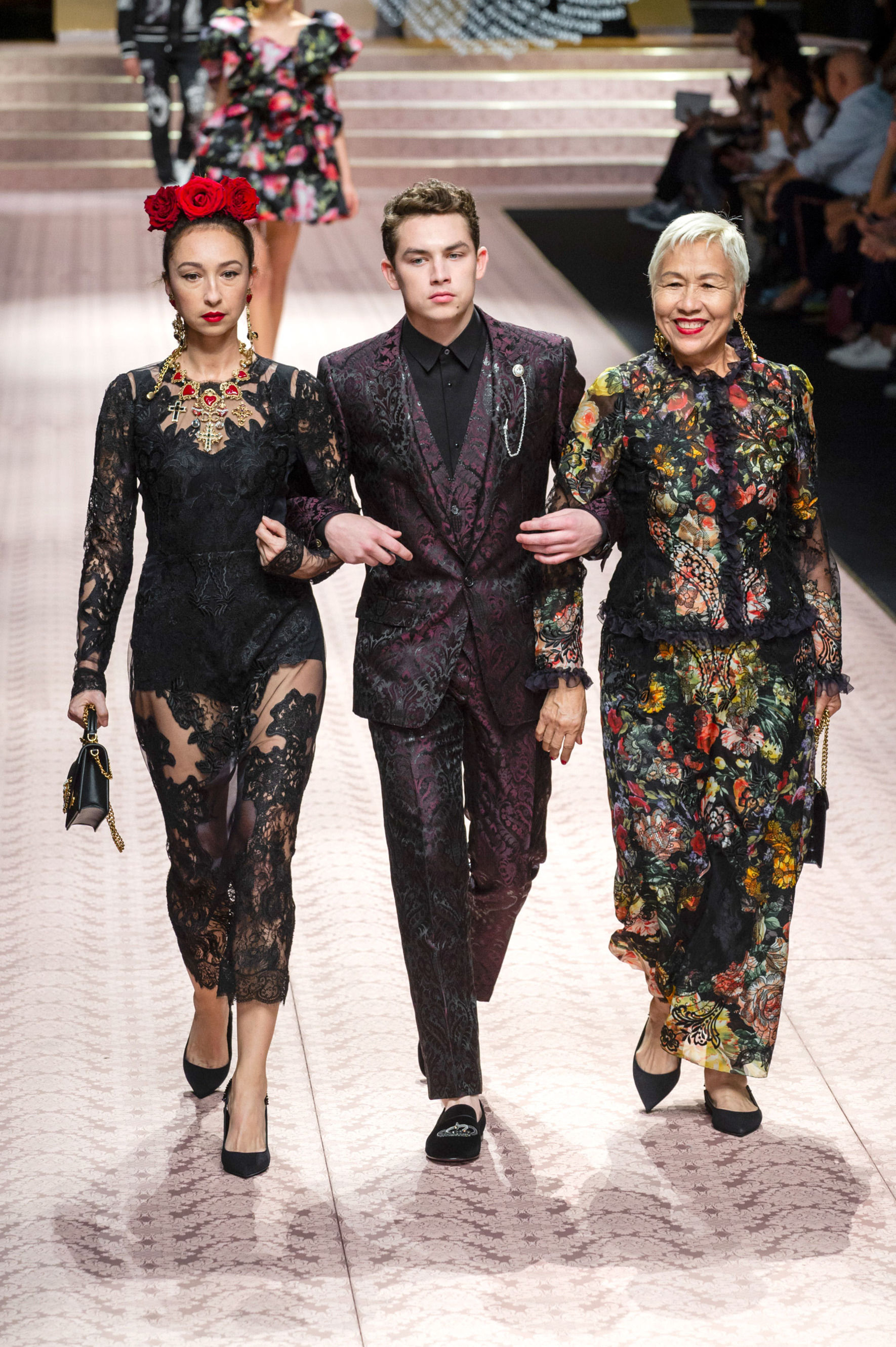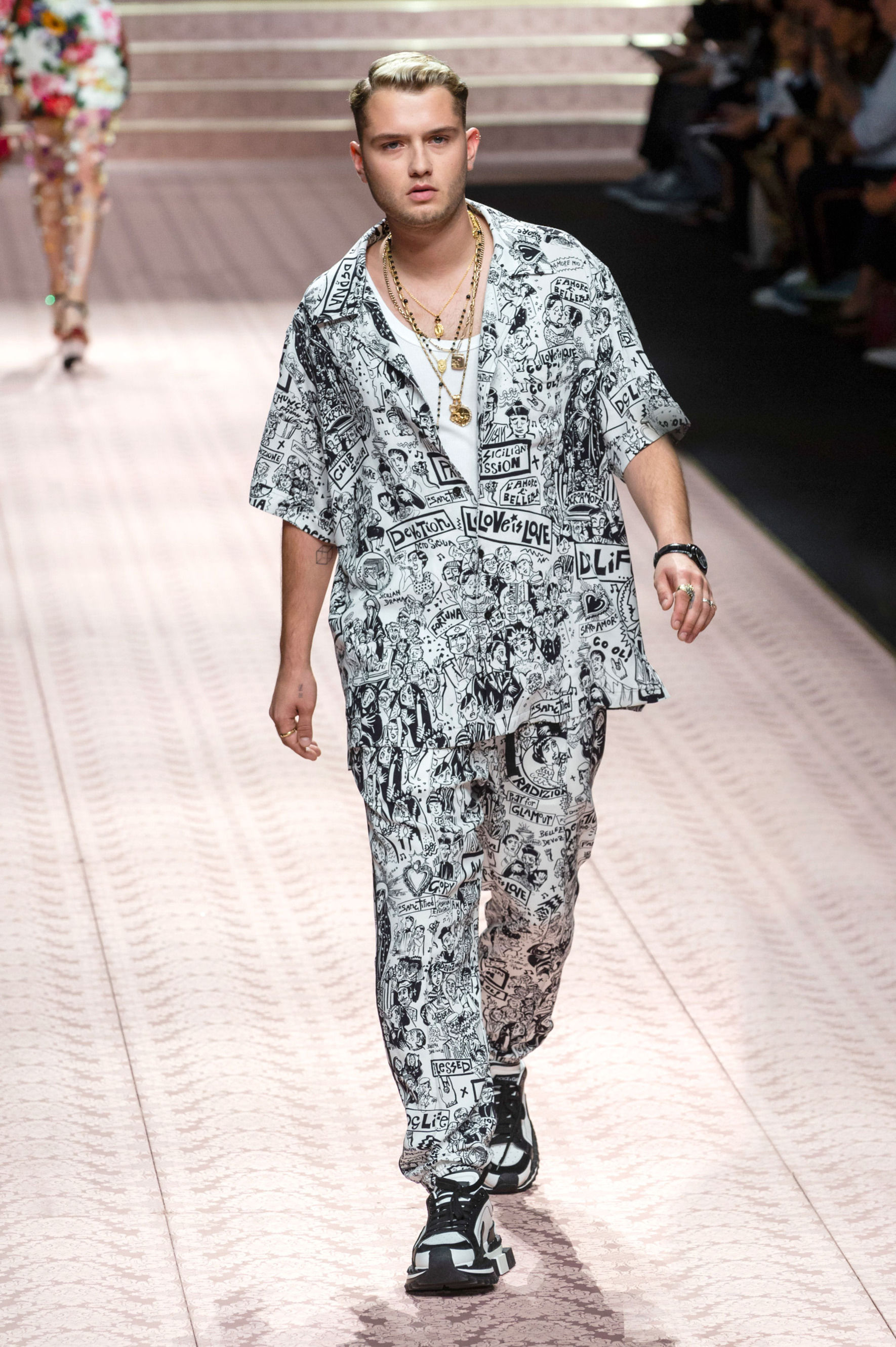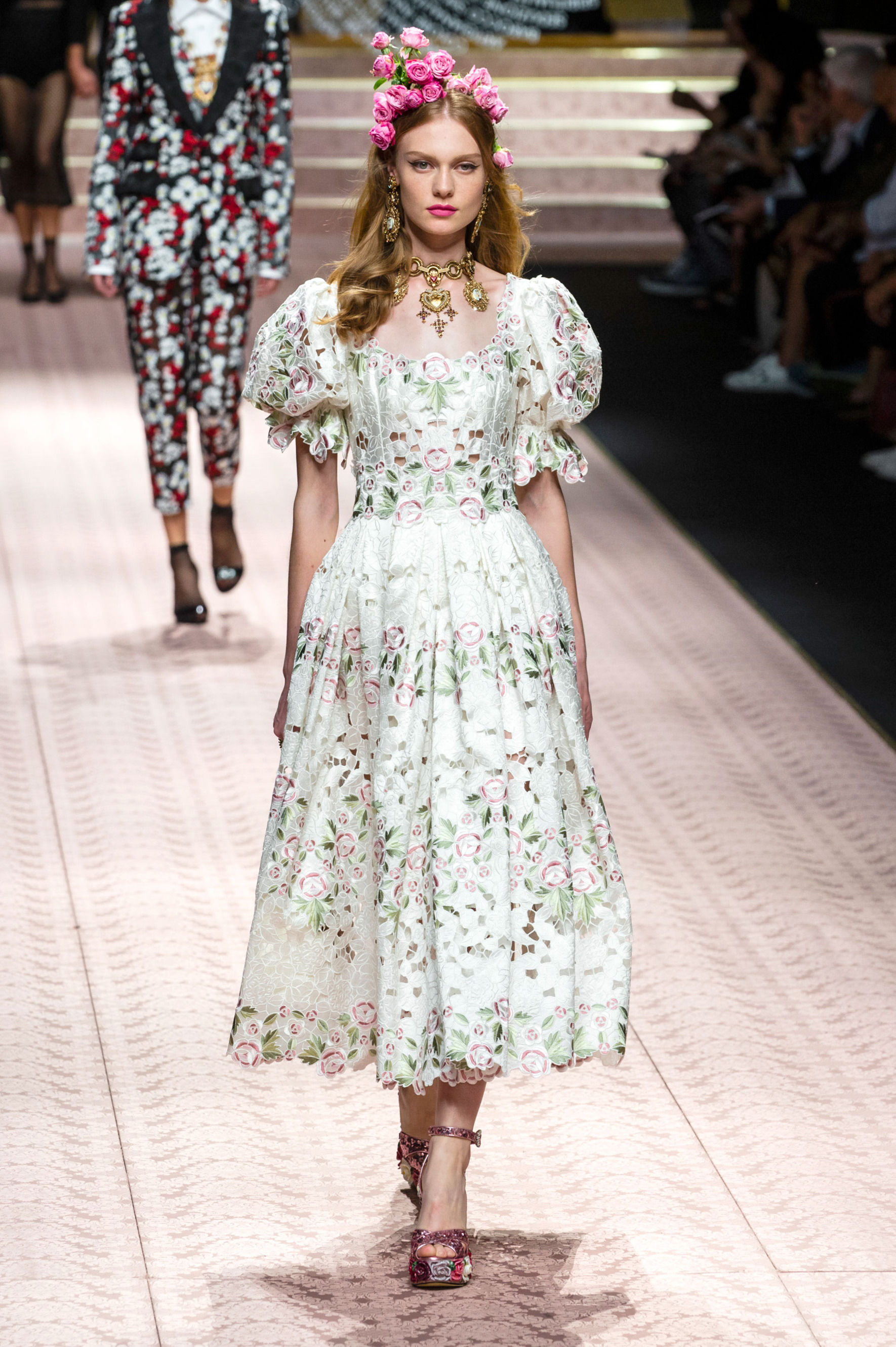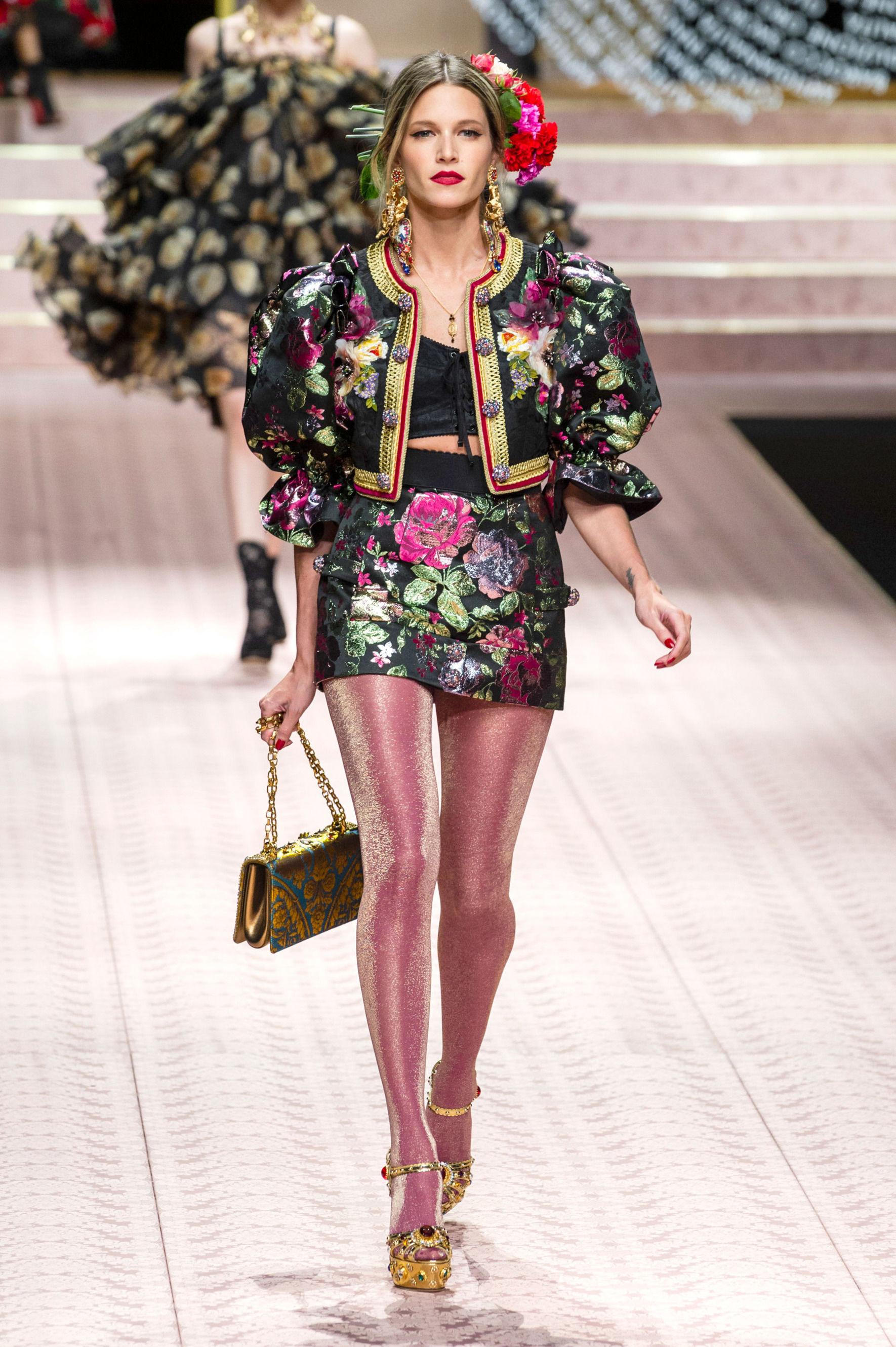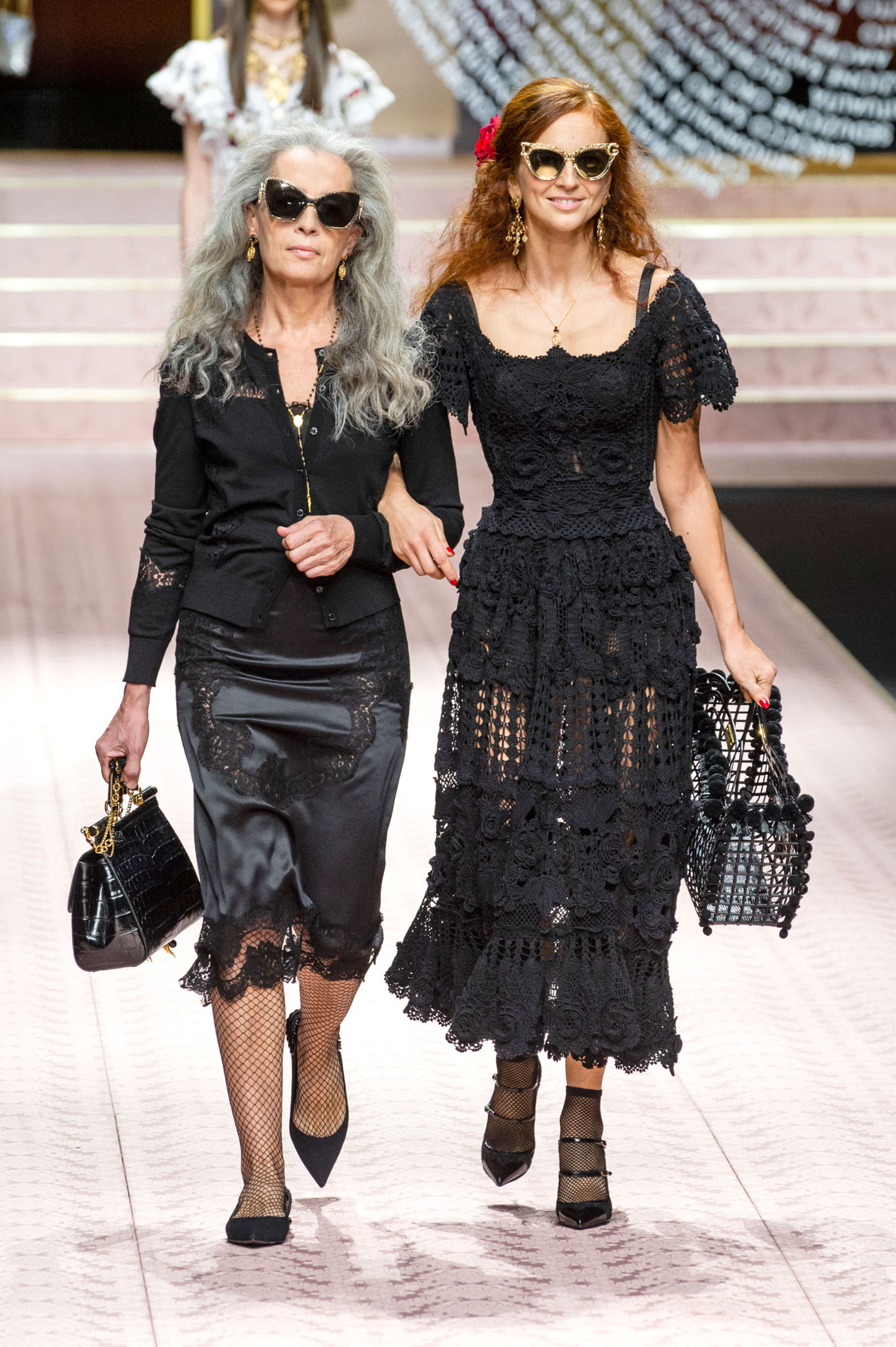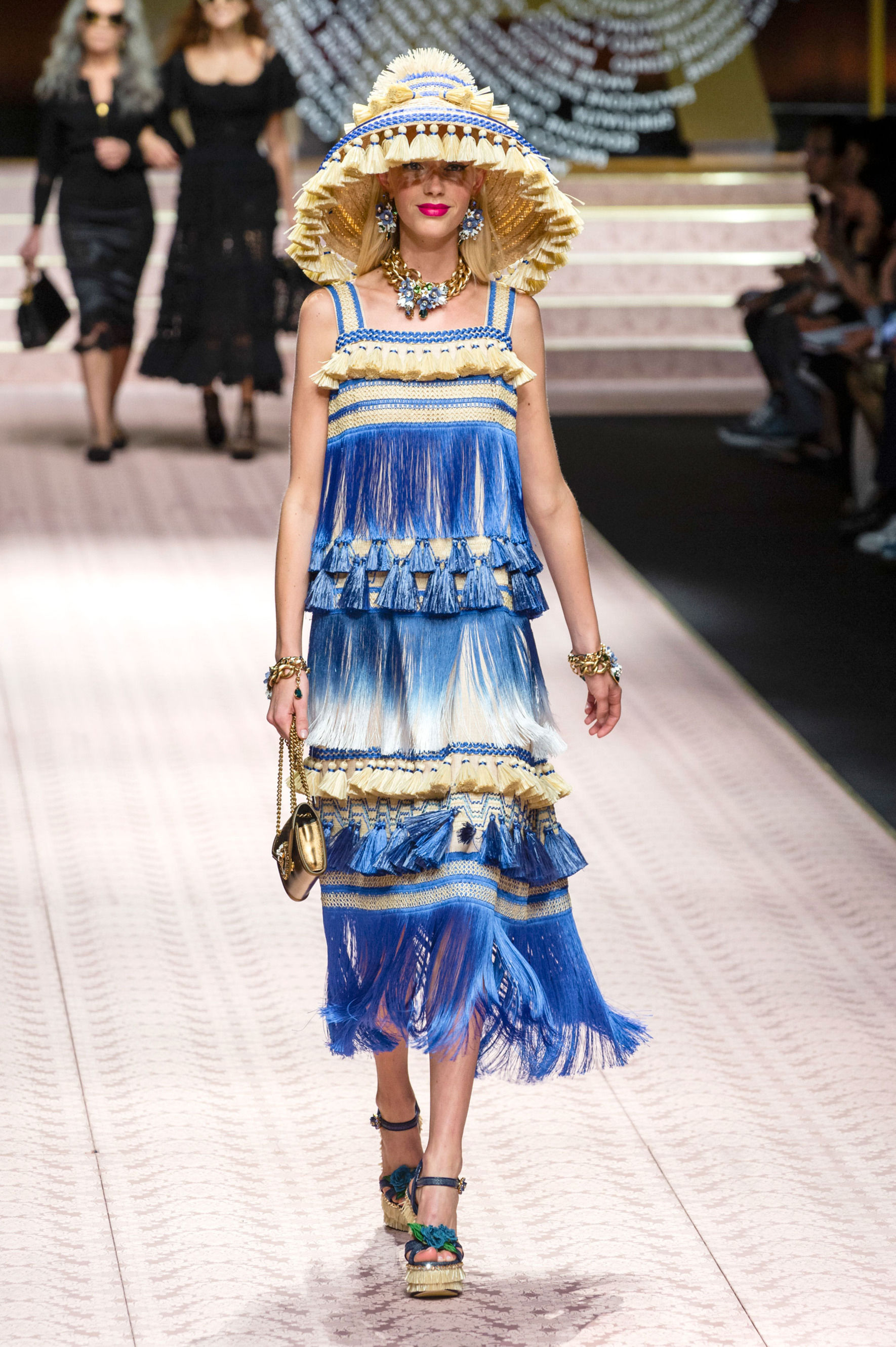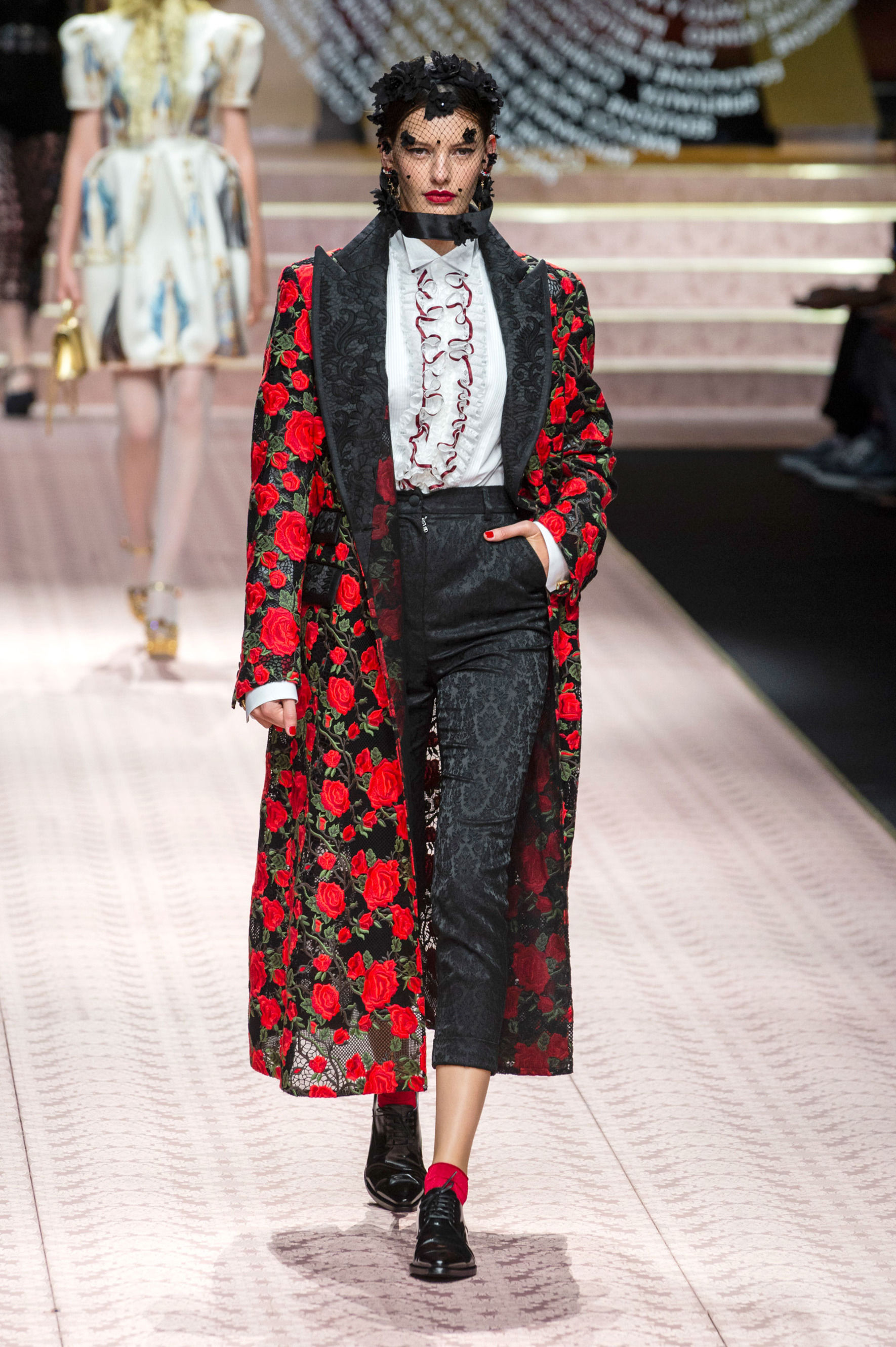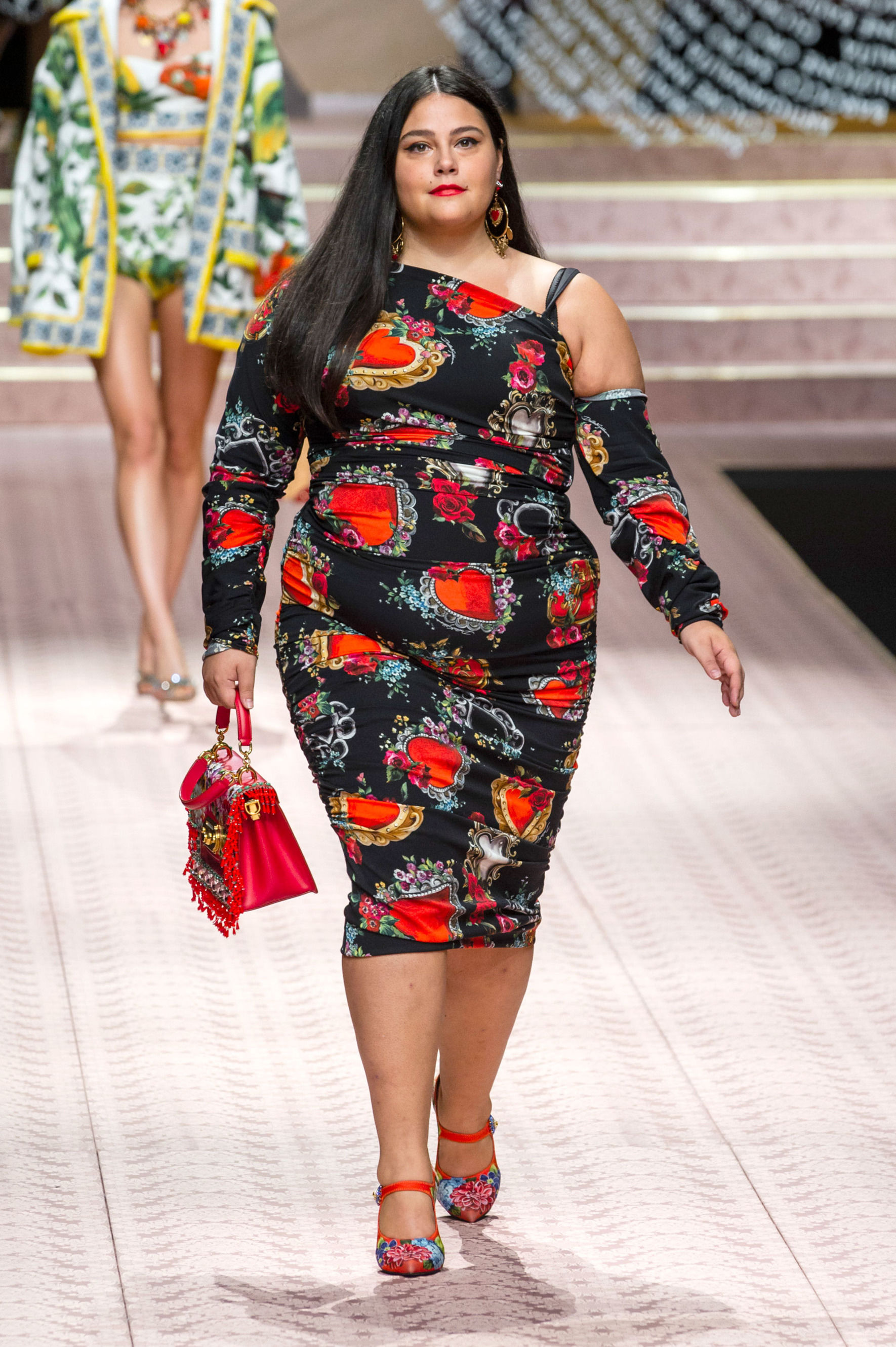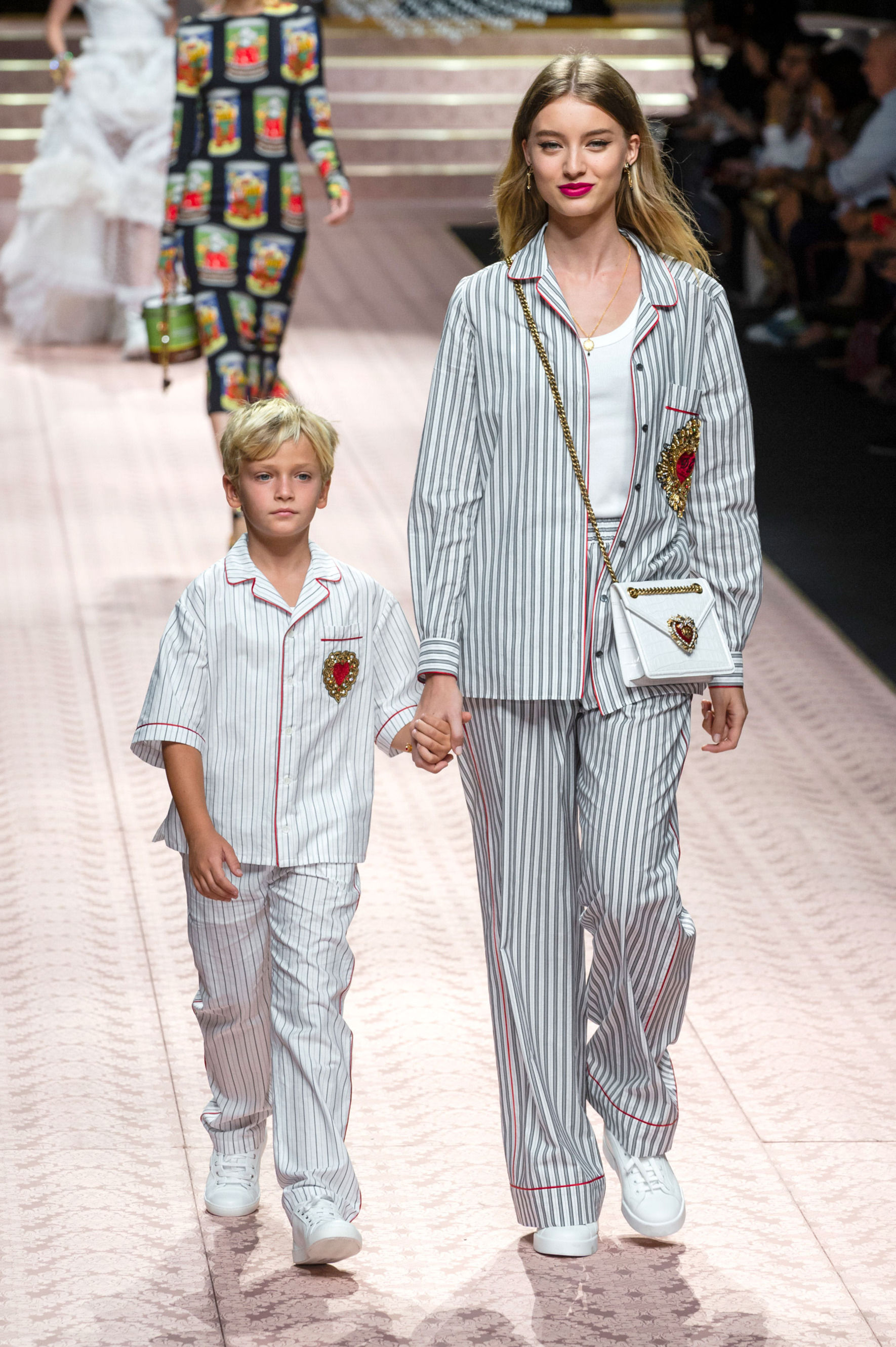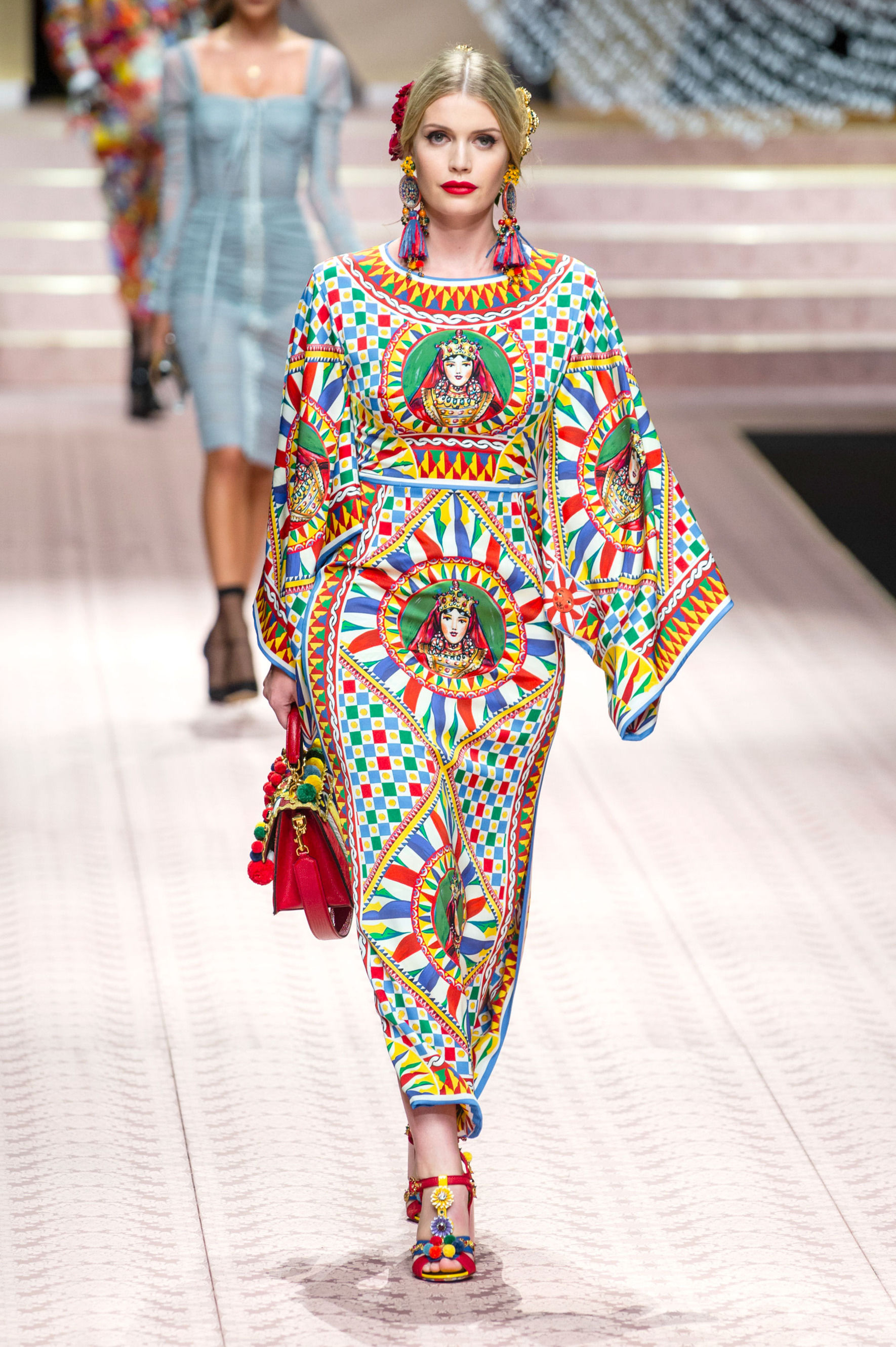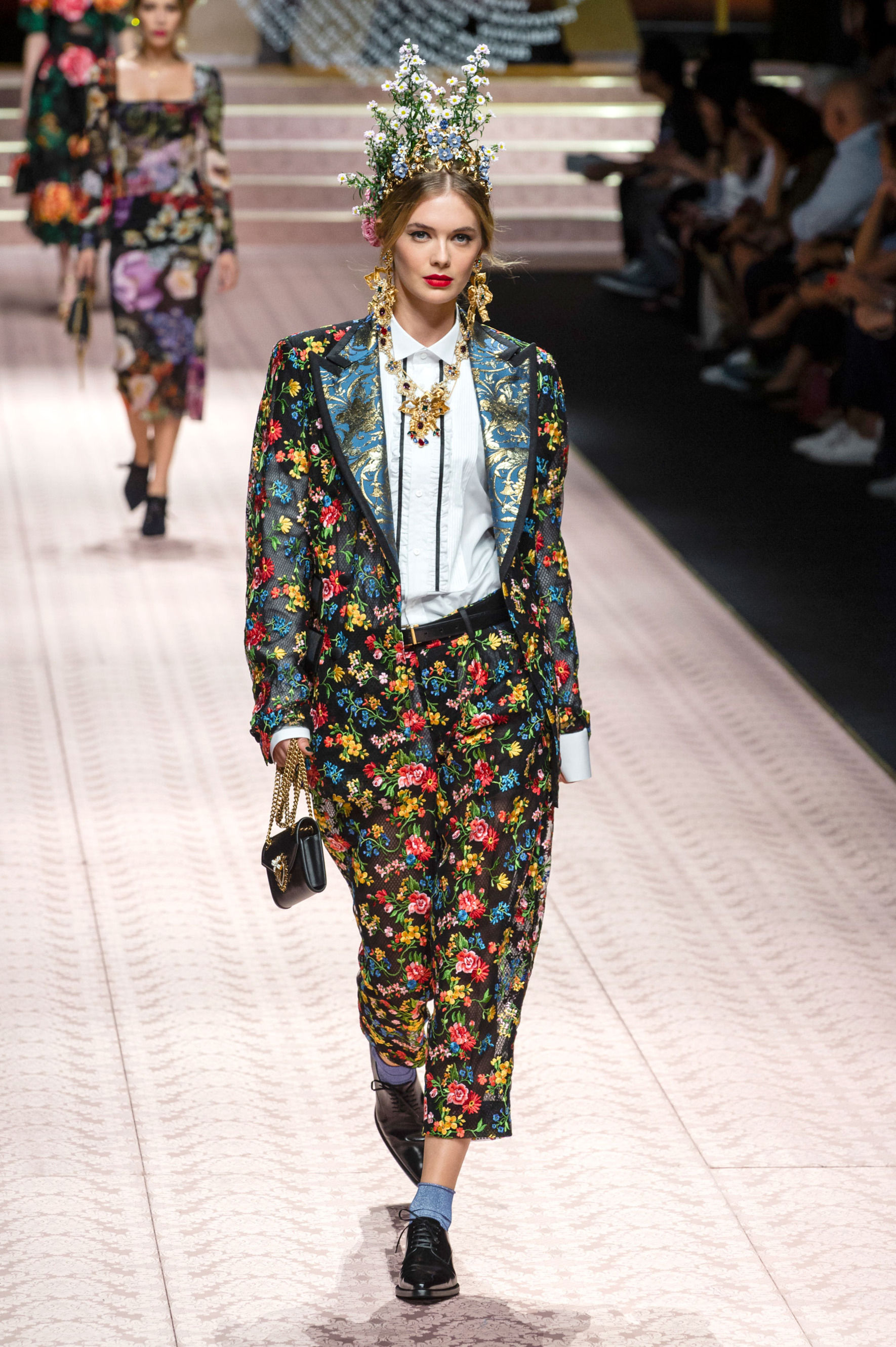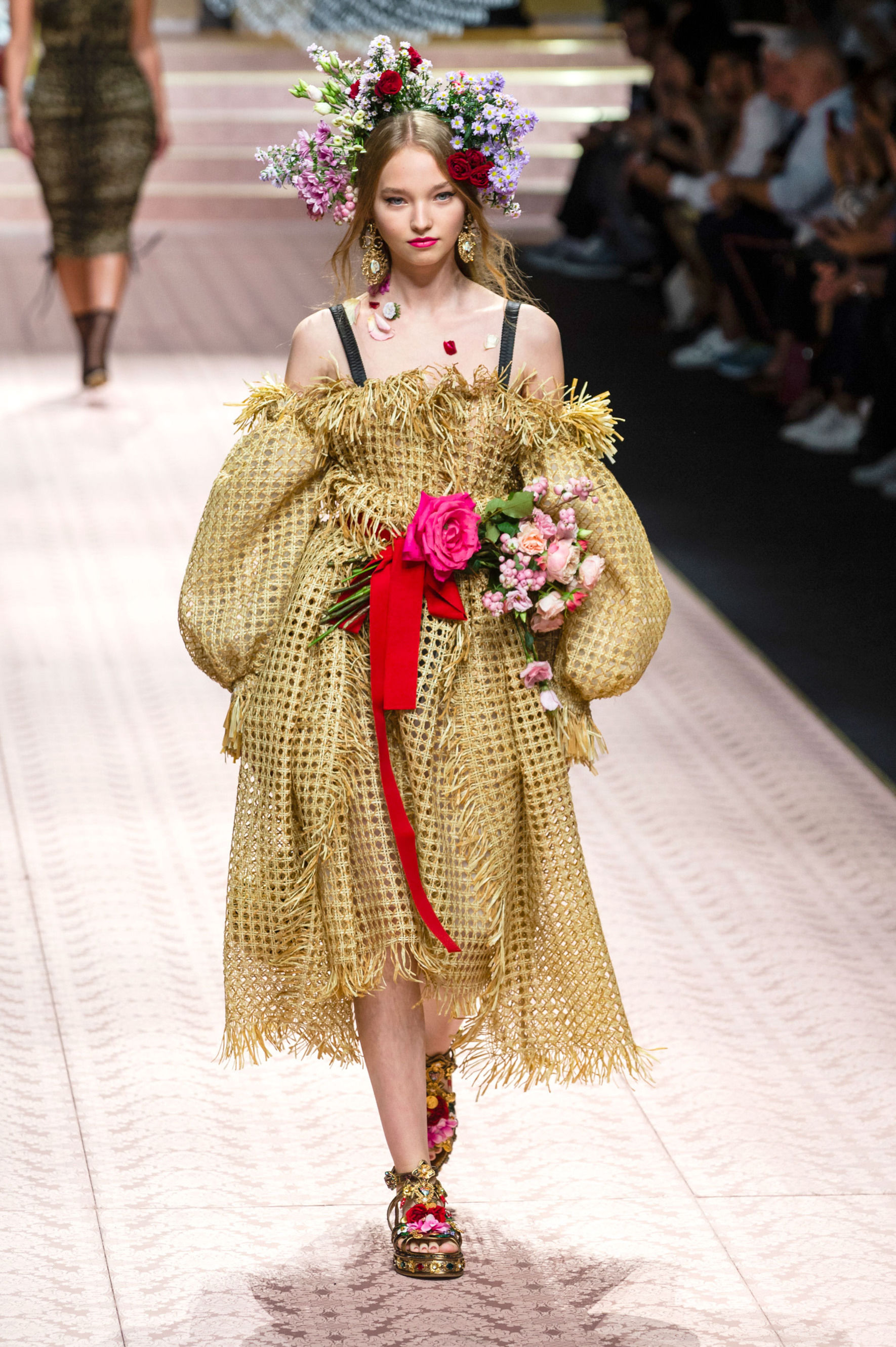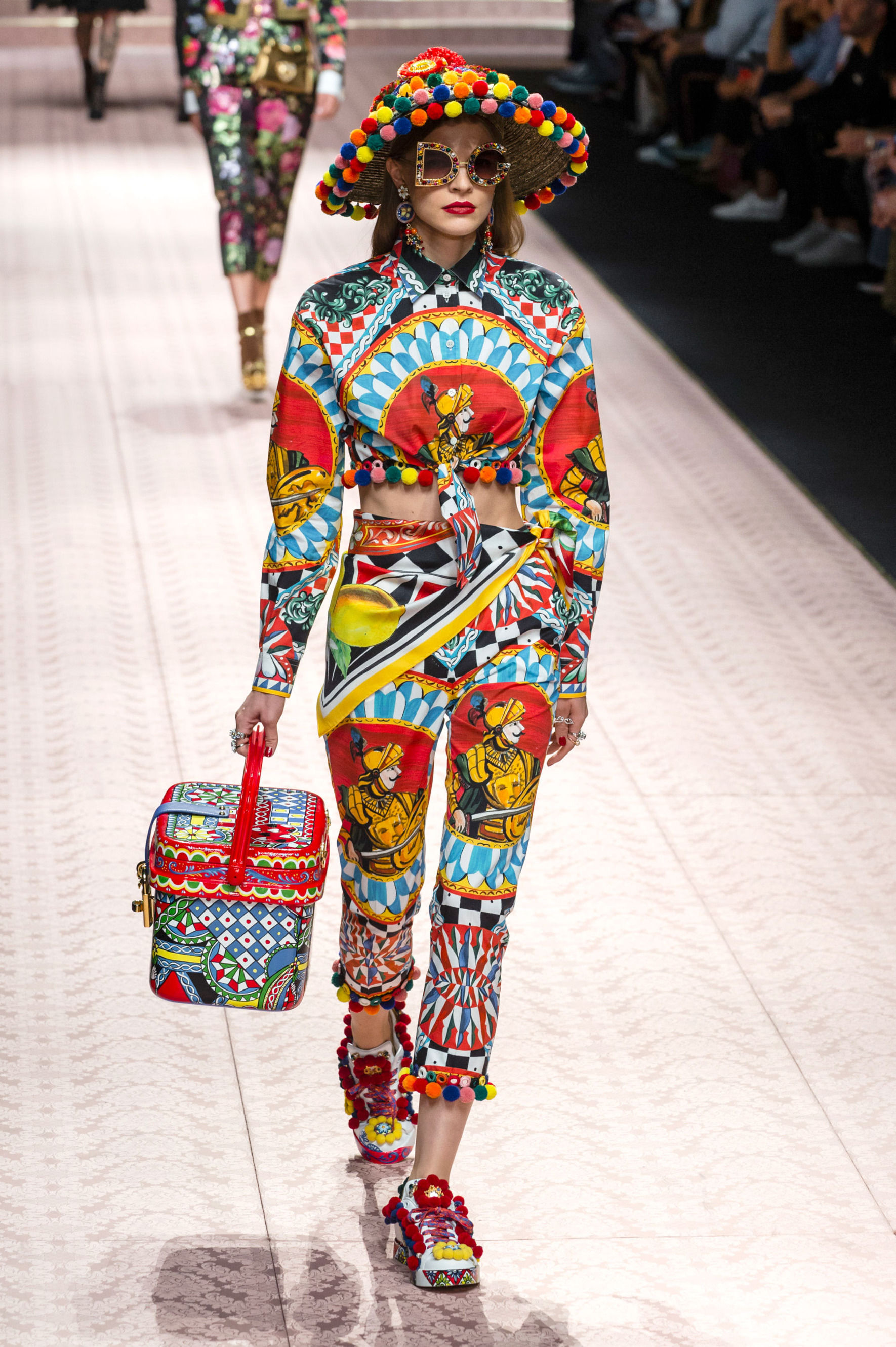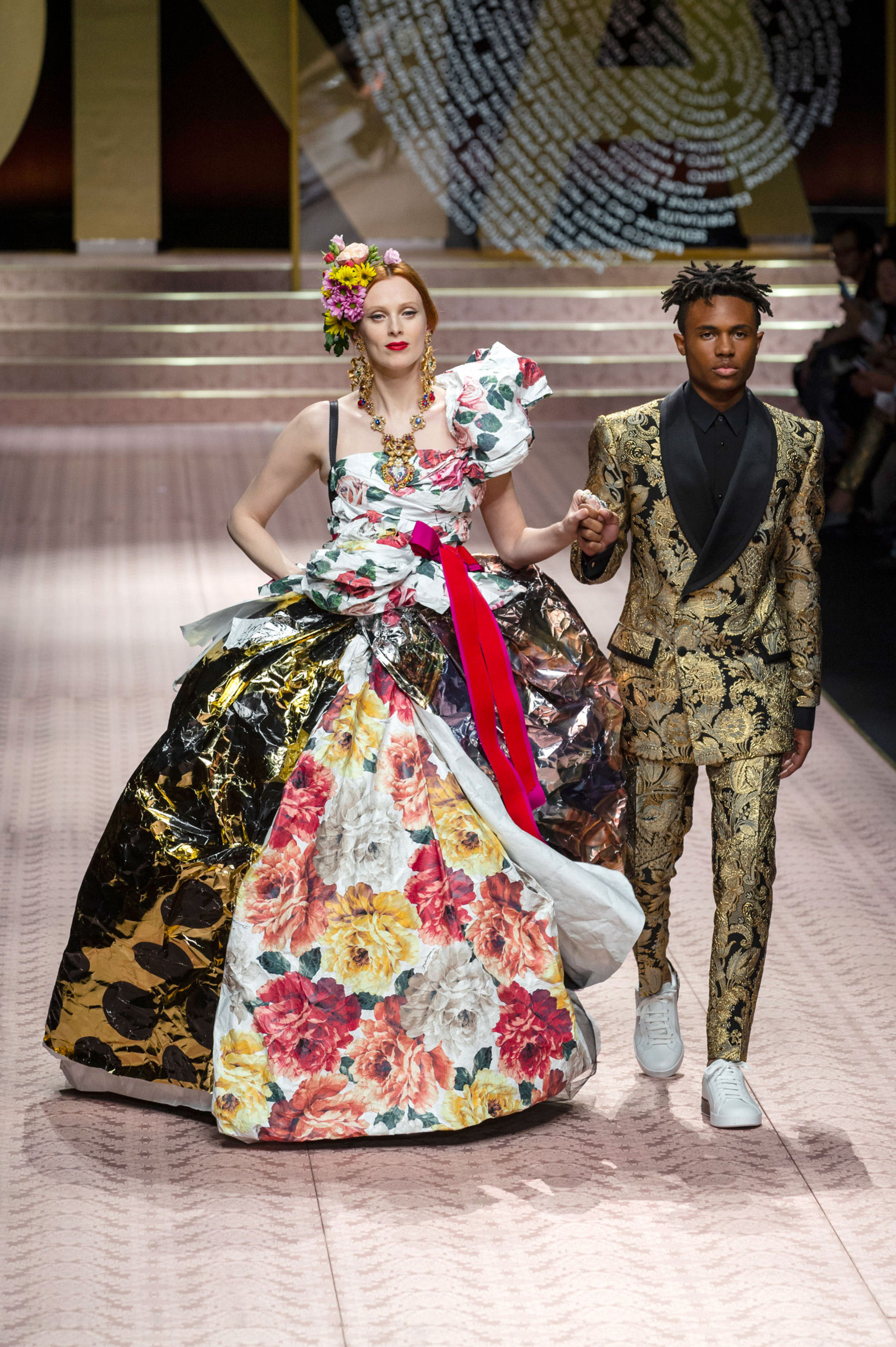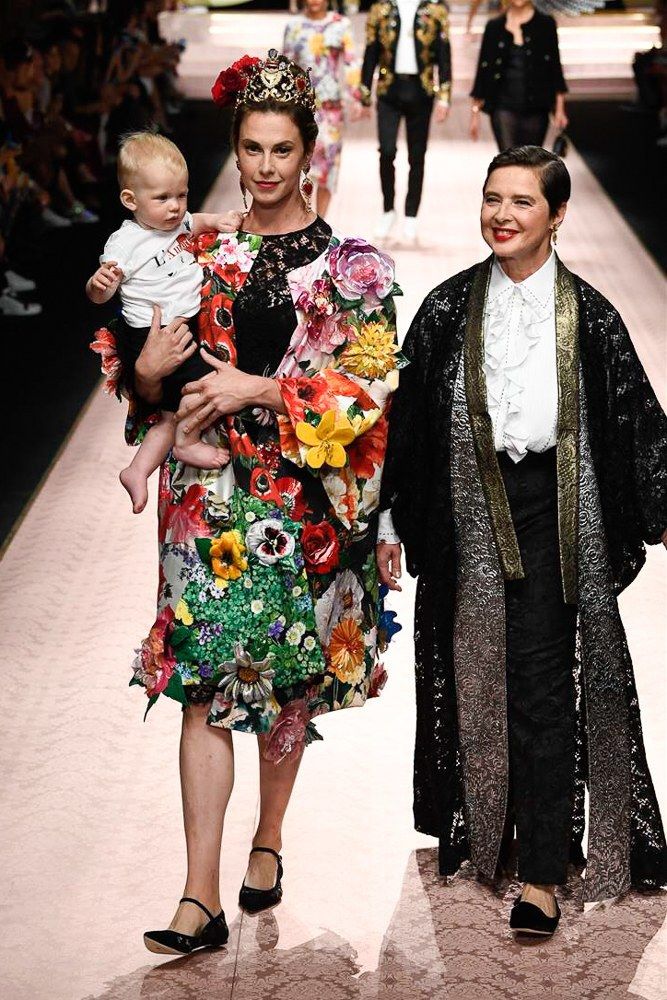 Like, add this publication to your favorites and write in comments which images impressed you the most! :)