Bottle Decor with Faux Embossing: a Video Tutorial
If you have never tried to decor a bottle this is a great opportunity to do it. Sometimes it's hard to find a really nice gift for a man, but a bottle with decoration is always a good option.
We will transform an ordinary bottle into a stylish gift for a man: edging with imitation of embossed metal.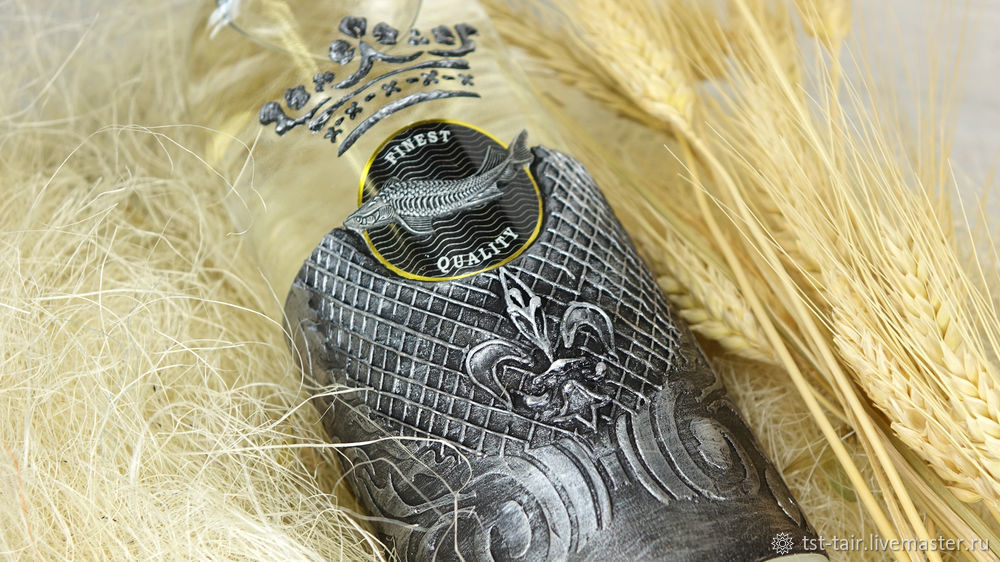 It's a great idea for decorating a bottle as a gift!
Evaluate my job! Leave comments! :)
You'll need:
• a glass bottle;
• turpentine;
• a degreaser for glass;
• coarse relief paste;
• thin relief paste;
• a stencil;
• wax-highlighter of dark silver color;
• mettalic paint "Decolor" of silver silk color;
• an acrylic outliner;
• sand paper P60 and P240;
• a palette knife, masking tape, paper tissues.
DIYs & Tutorials on the topic