I often hear the question — how and what out of is a textile doll created? Each craftsman has his own secrets, and today I'll tell you about how I sew dolls.
Step 1: The head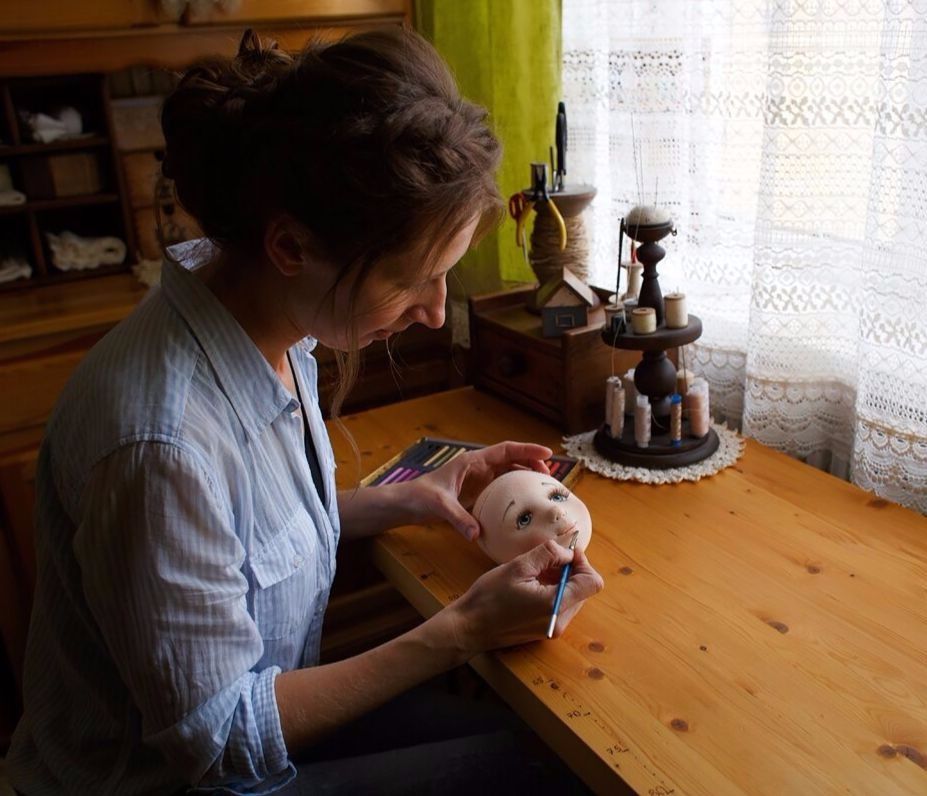 Tthe most important and long step. The head is made out of cotton, stuffed with synthetic fluff and create volume by felting wool to the nose, cheeks, lips, and chin places. When all is ready, the head is wrapped with a special knitwear to the body.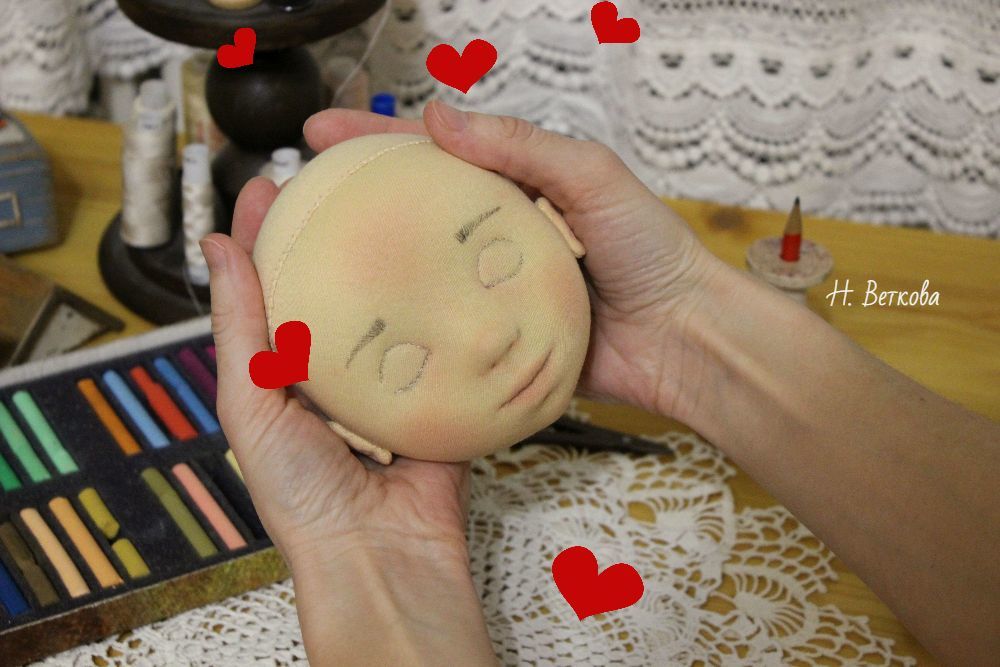 Now it is the time for making the features of the face and tights: the eyes, nose, lips. Then shade the face with dry pastel, paint with acrylic paints. I use spray that protects the surface against fading and keeps the paints.
Step 2: The body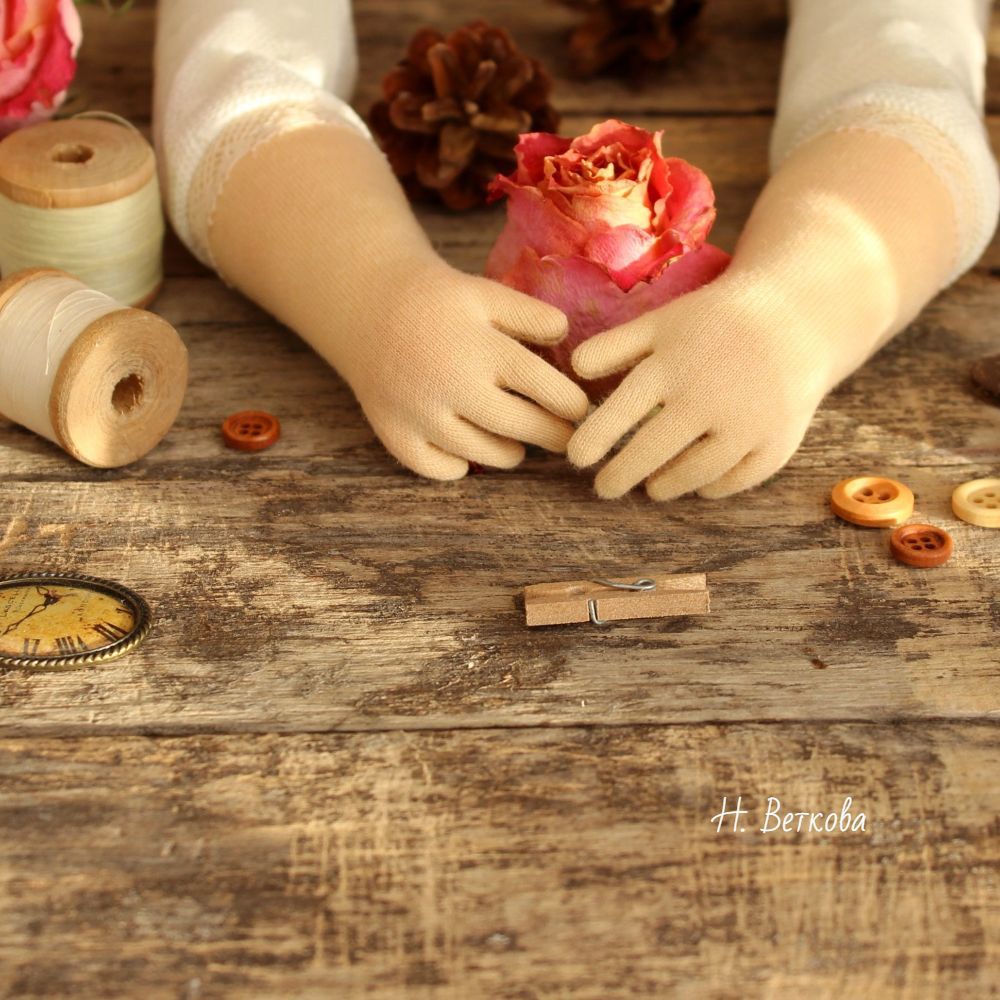 The body and legs are sewn out of cotton, stuffed, wrapped in knitwear. The neck, arms and legs are also shaded with pastels and paint.
Step 3: The image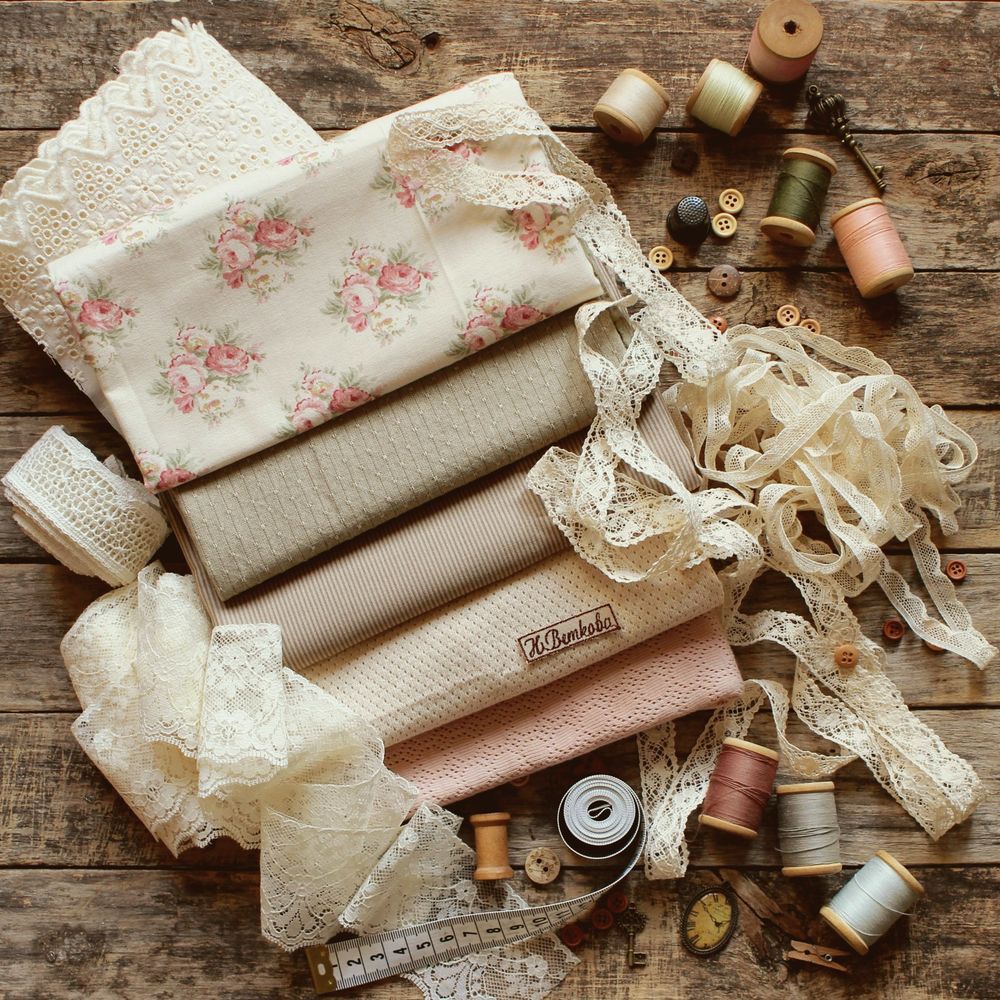 I look at the face and start selecting fabric for clothes the harmonize the total image. I love sewing out of soft fabrics like Japanese, American cotton from Sweden.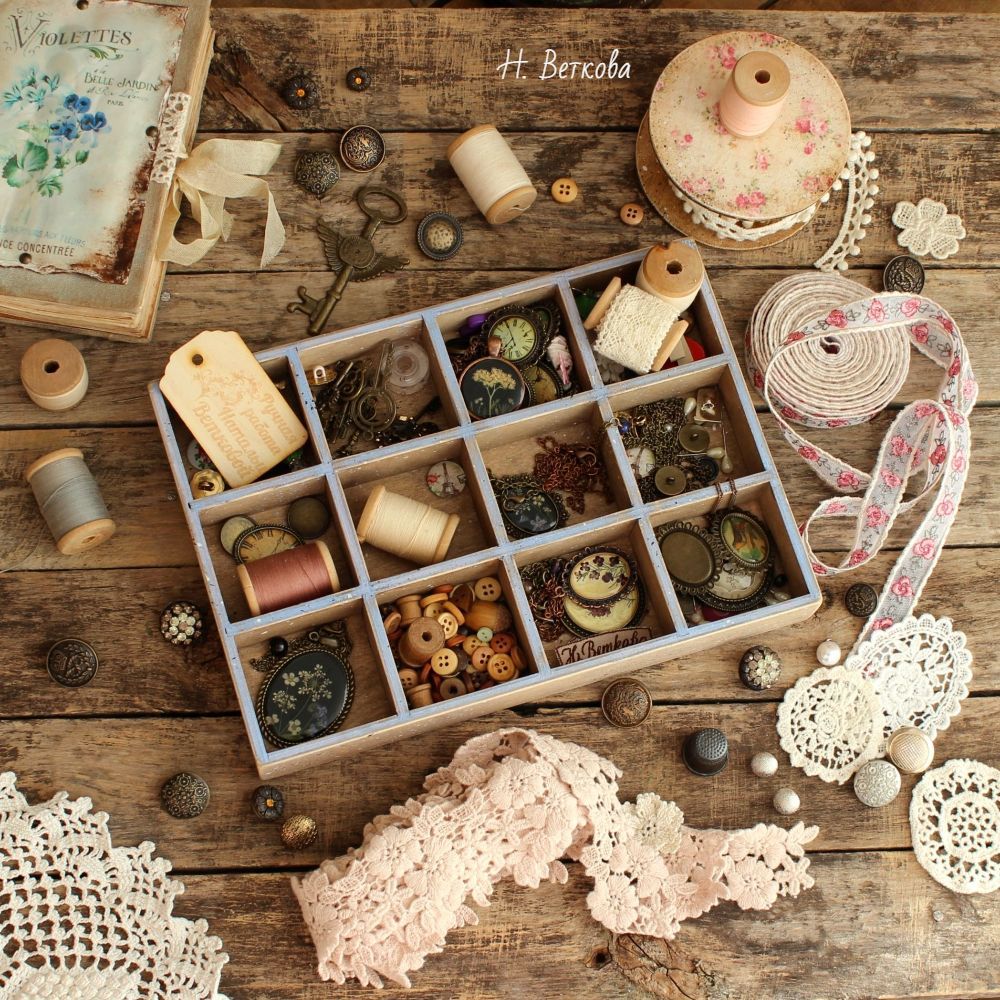 Step 4: Her wardrobe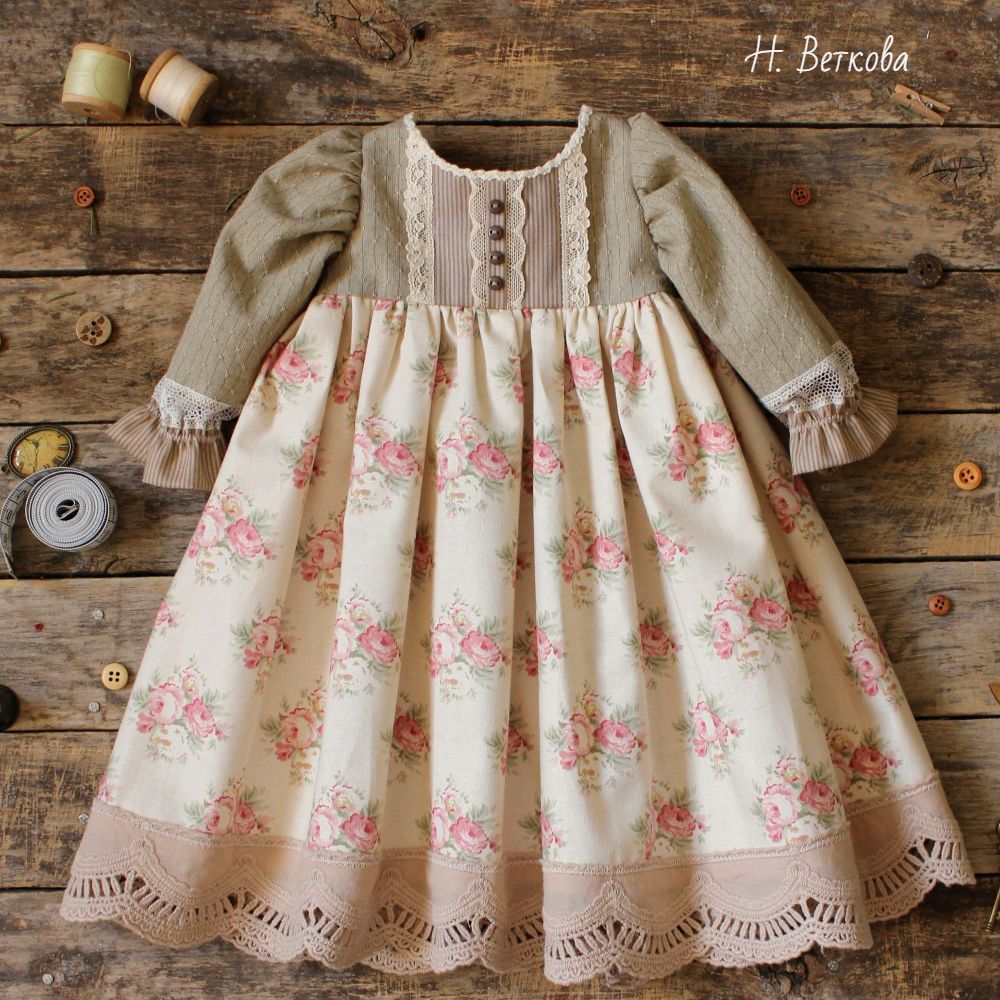 When all materials are selected, I begin to create the outfits and garments. An amazing process, really :)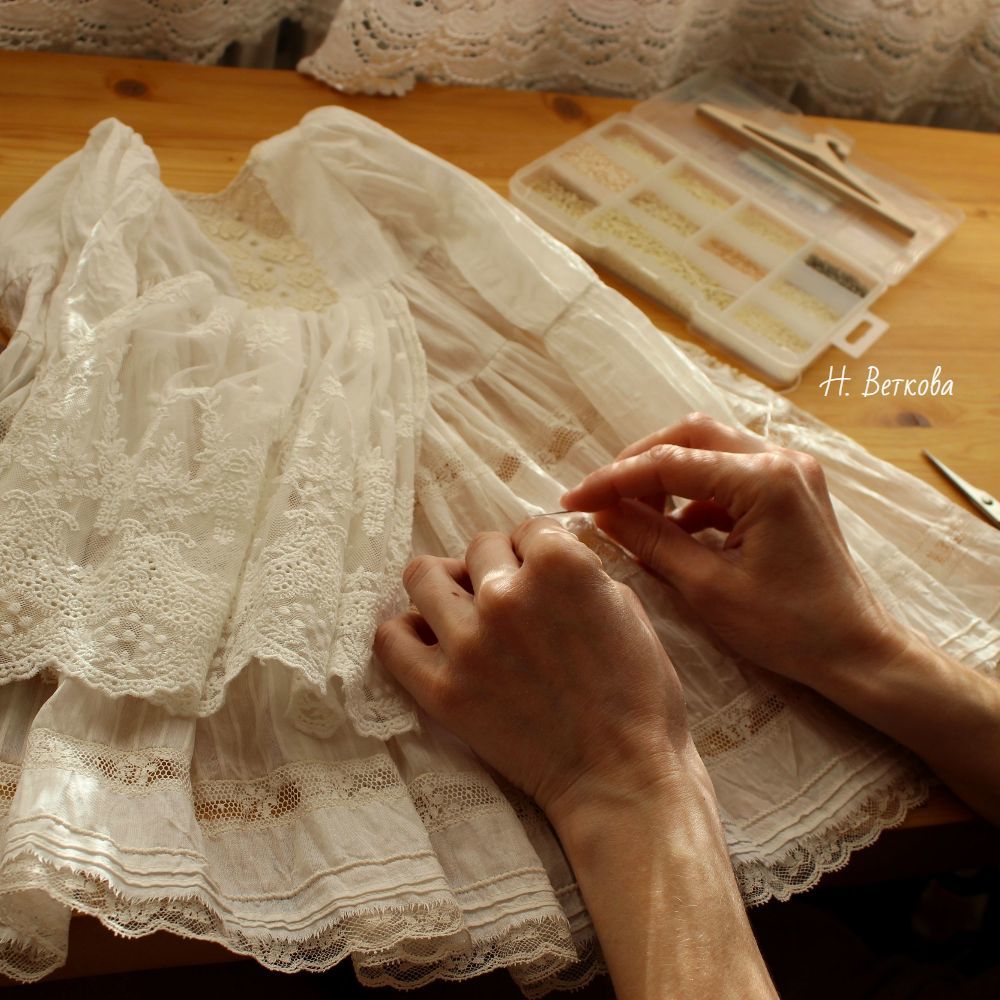 If stores lack the shades I want, I rinse bright knitwear in a herbs brew and the color becomes soft, muted.


The shoes are made out of suede.
Step 5: Hairstyle
I usually use the natural hair of the goat or sheep curls. They are soft, silky, have may beautiful colors. Most of all I love braiding small braids on the sides and decorate with shabby ribbons, wreaths with little roses, cherry and apple flowers.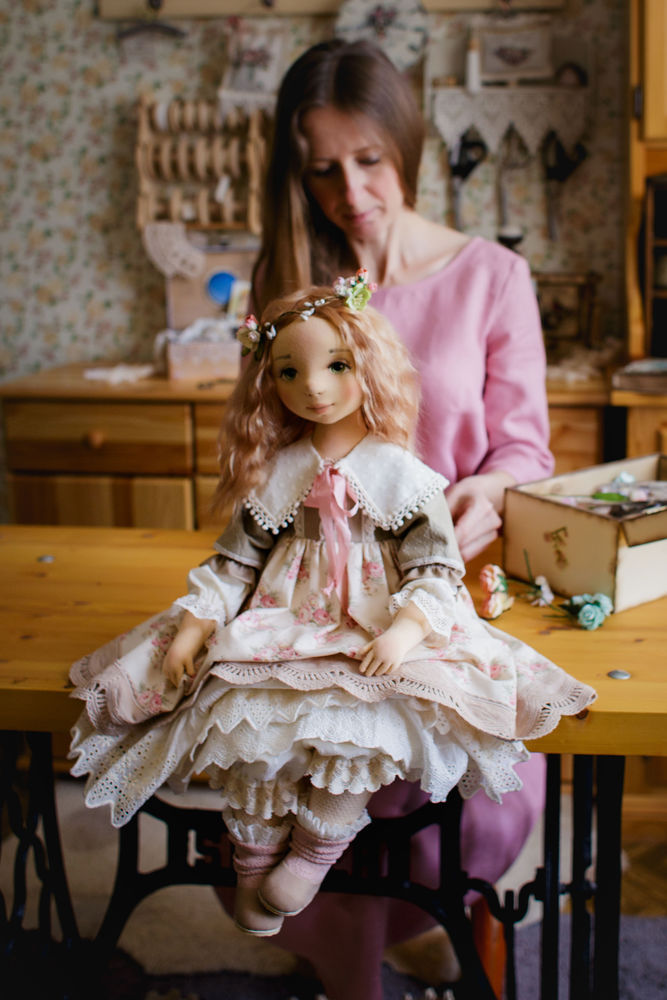 When everything is ready, I dress up the doll, put her at her table and take photos.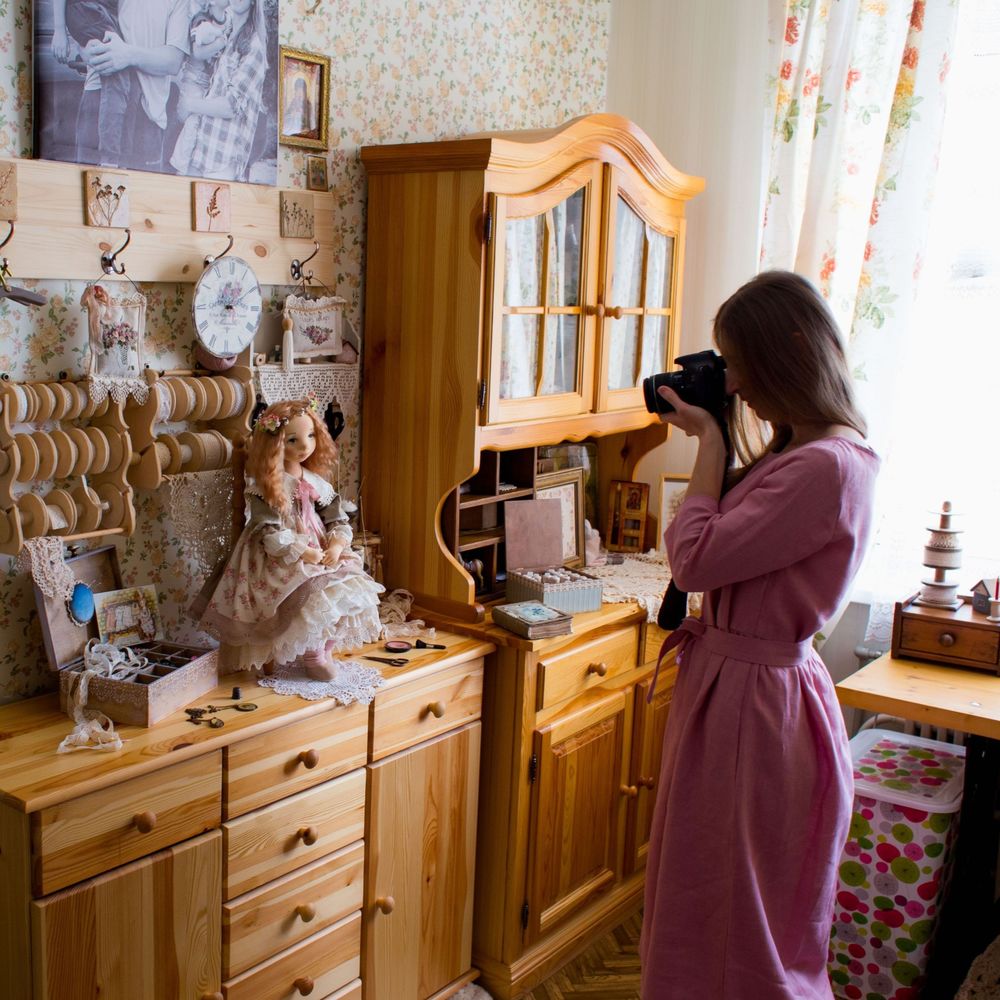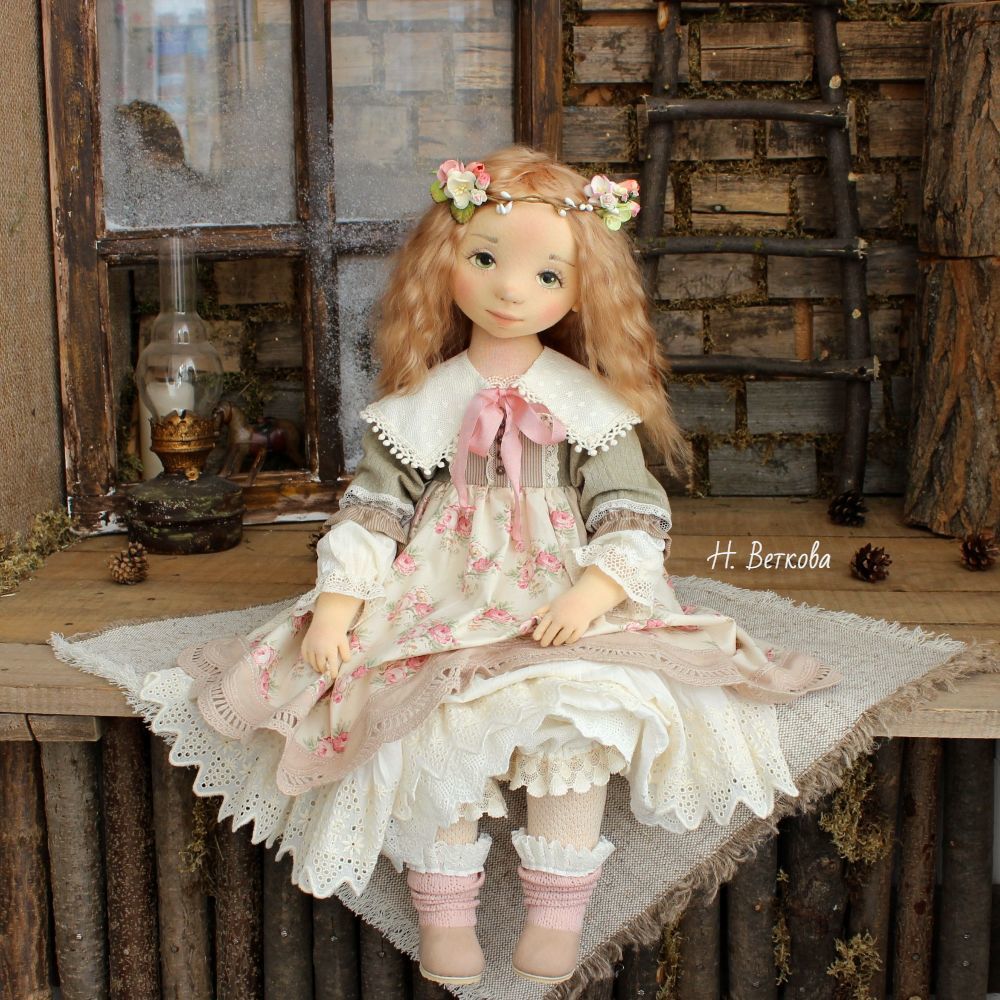 That's all, a month of long hard work comes to an end. A doll looks in your eyes and smiles gently. Maybe she will soon become the highlight of a cozy interior, or give you much warmth and joy.
Love,
Natasha Vetkova