Decorating Vegetable Plates with the Backside Decoupage Technique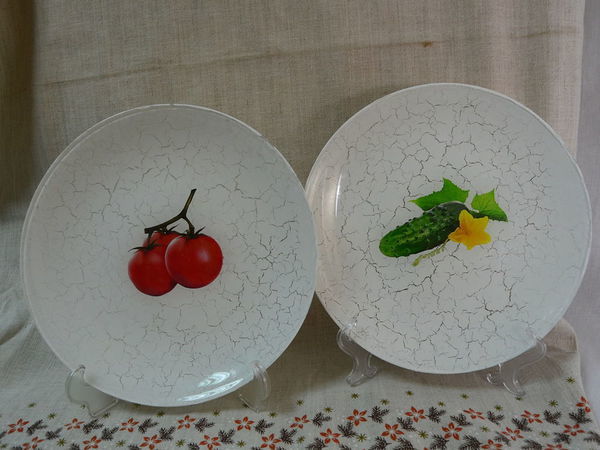 Such plates are used for food serving or as interior decorations.
You need:
glass plates
one-step craquelure
white acrylic paint
acrylic varnish
pictures for decoupage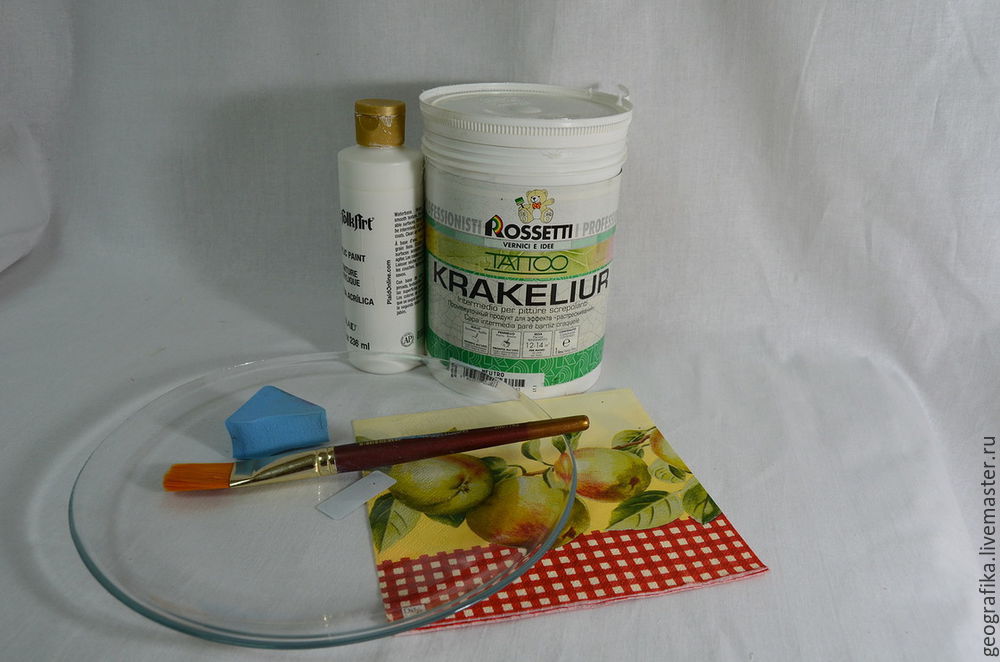 Degrease the back side of the plates with alcohol, acetone, soapy water or anything like that.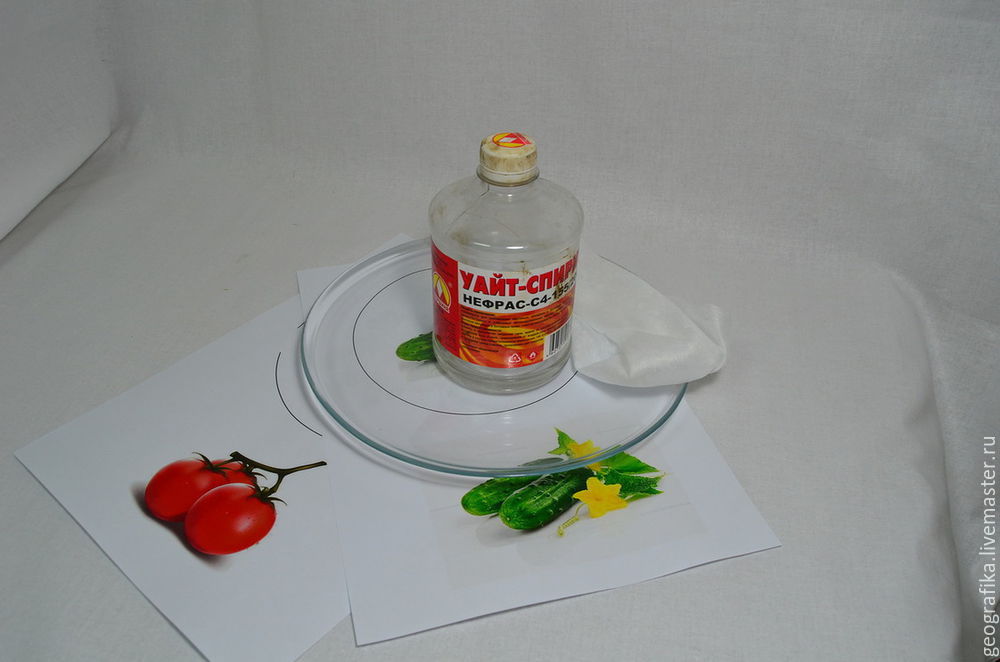 Select the images.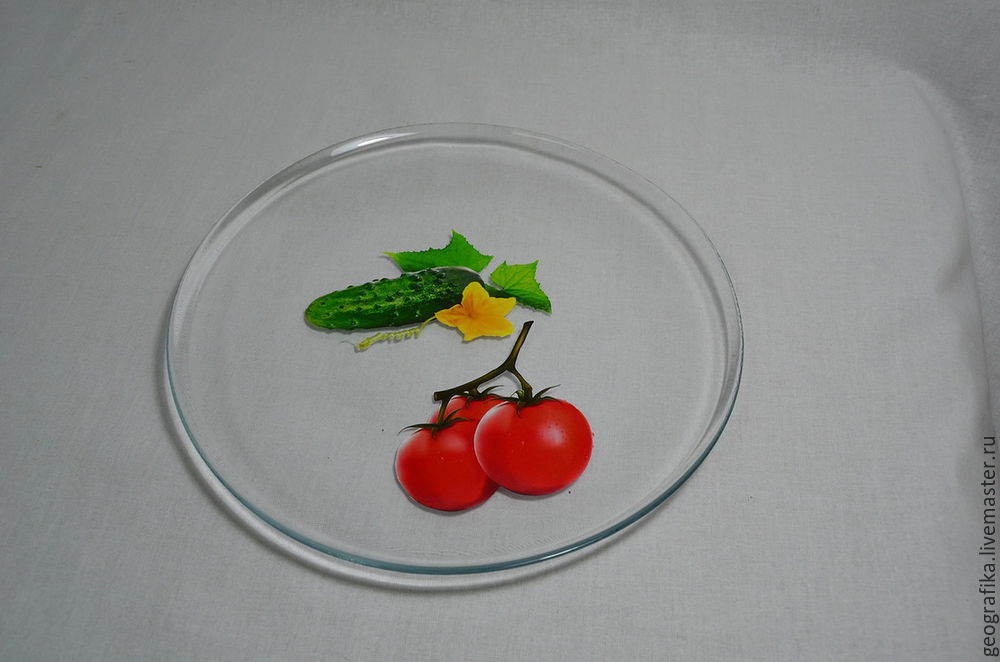 Glue the pictures with the decoupage glue. Dry with a hairdryer (cold air flow only).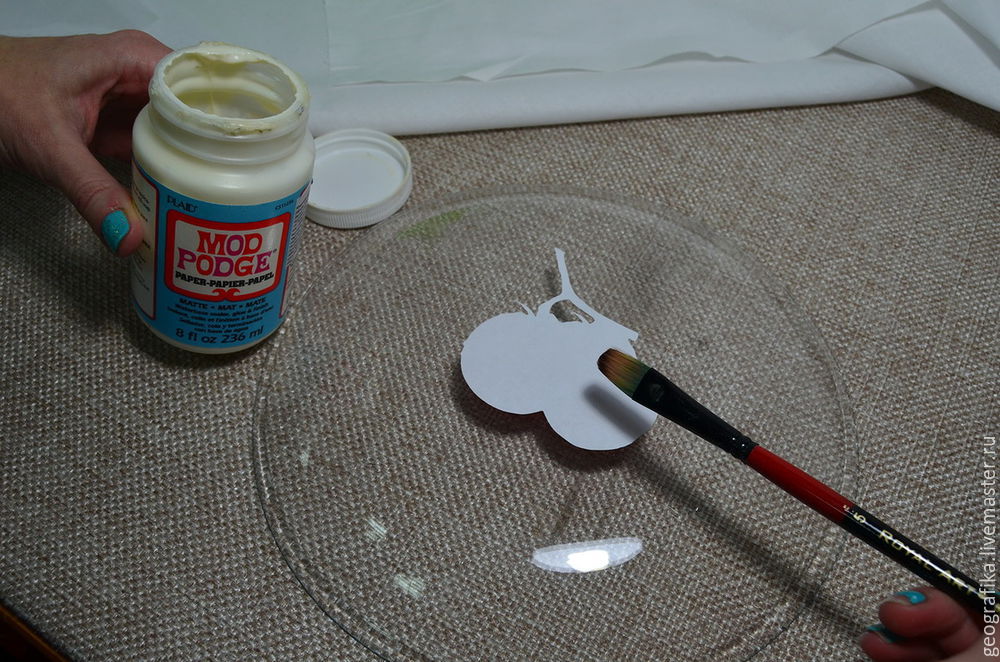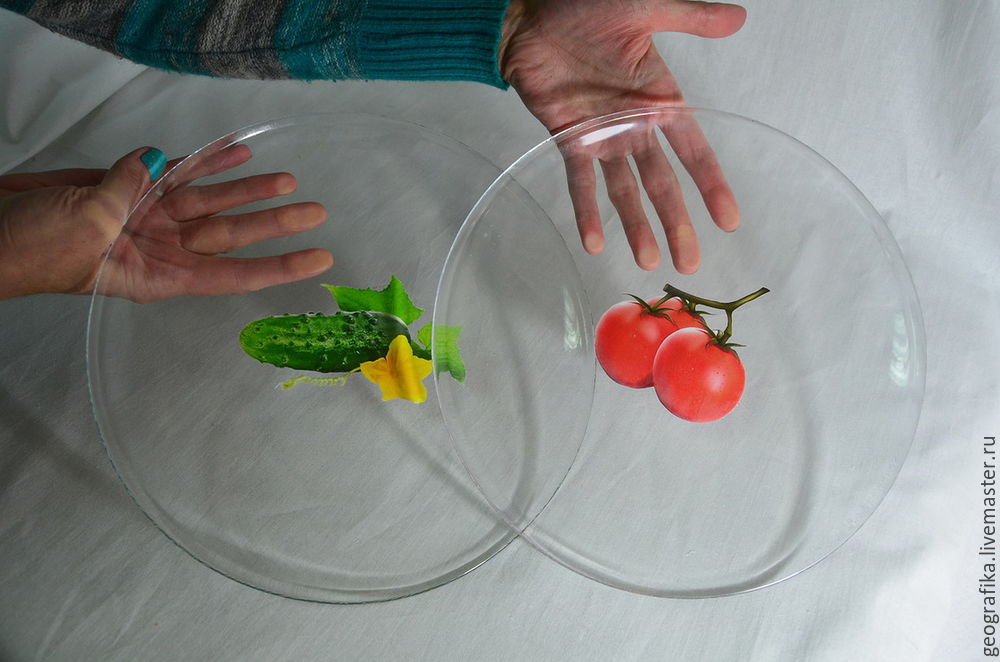 Apply one-step craquelure varnish over the entire surface of the back side. The thickness of the varnish layer depends on the size of the cracks you want.
Dry this layer for 20 minutes. Use the hairdryer, if you wish.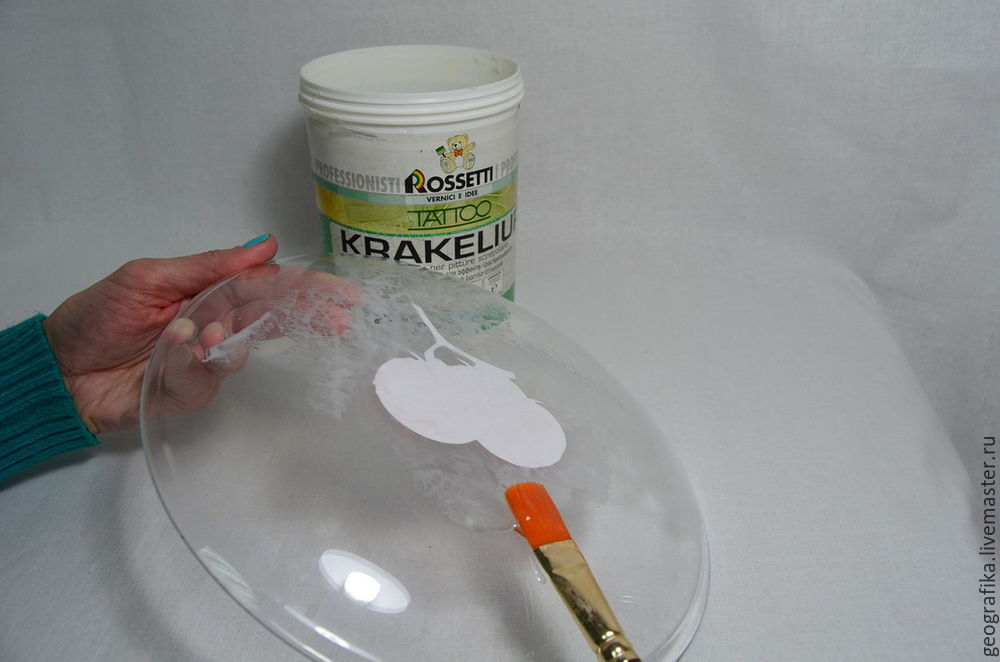 Cover the surface with white acrylic paint. I used a foam sponge and applied a thick layer.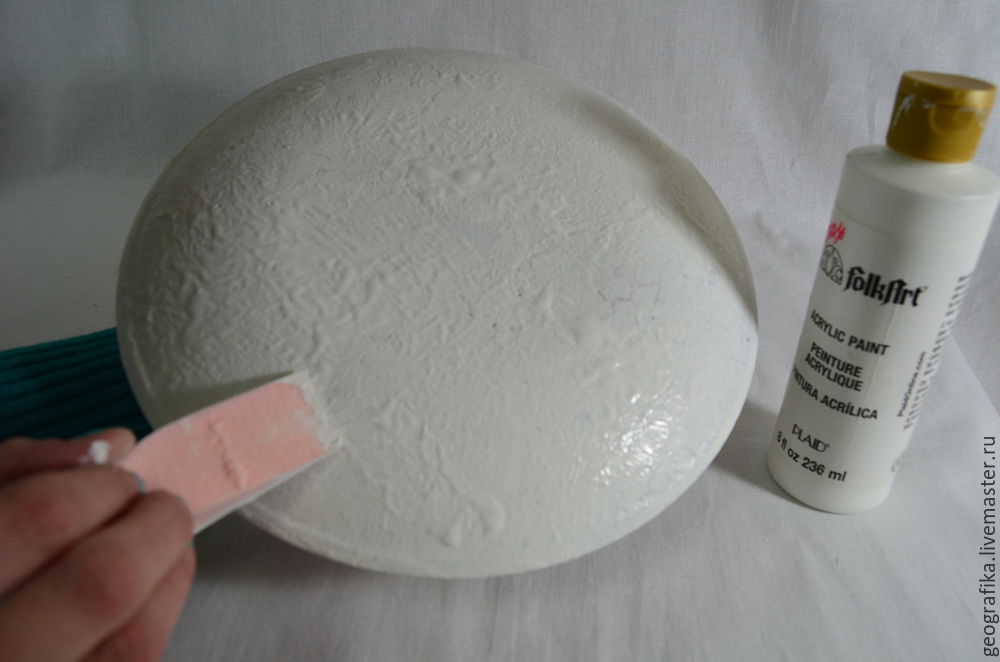 Here are the cracks :)
Then varnish the surface to fix the result for ages.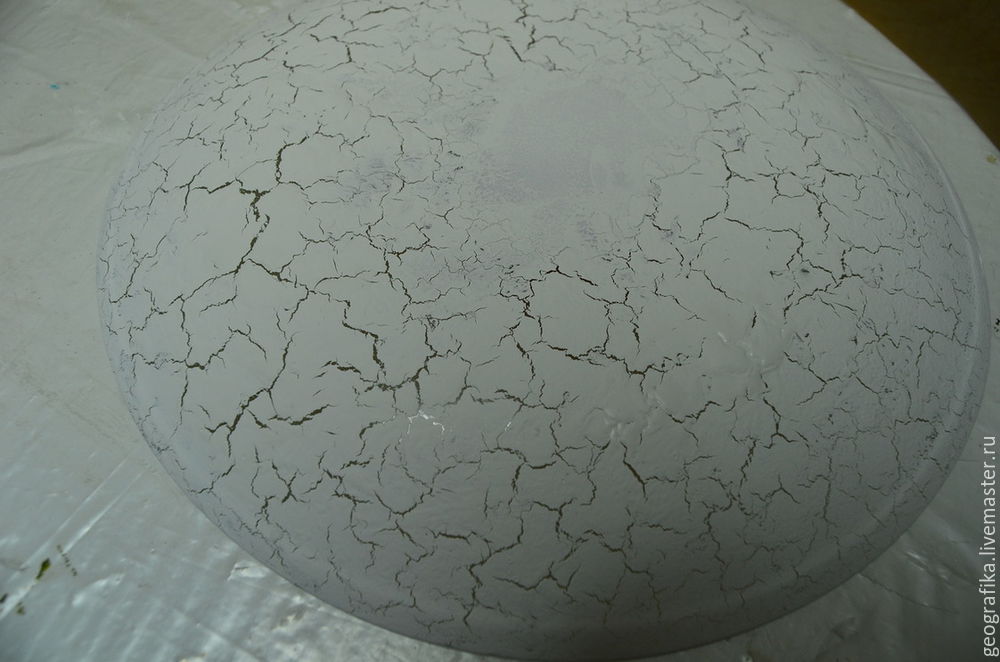 All is done! :)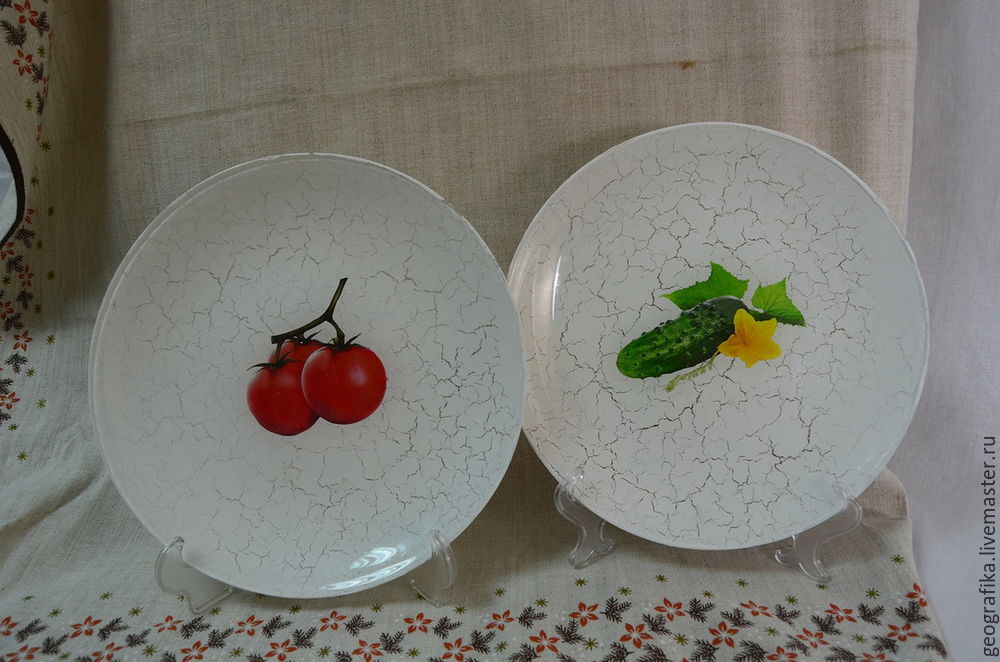 Thank you for attention. Add comments, put likes and ask questions :)
DIYs & Tutorials on the topic