How to Organize Your Doll Making Studio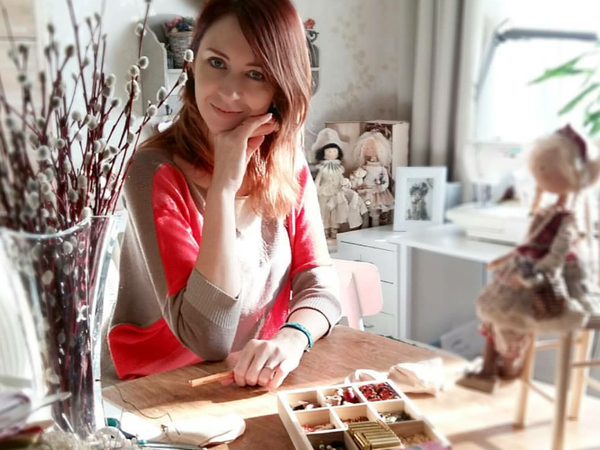 Welcome to my puppet studio!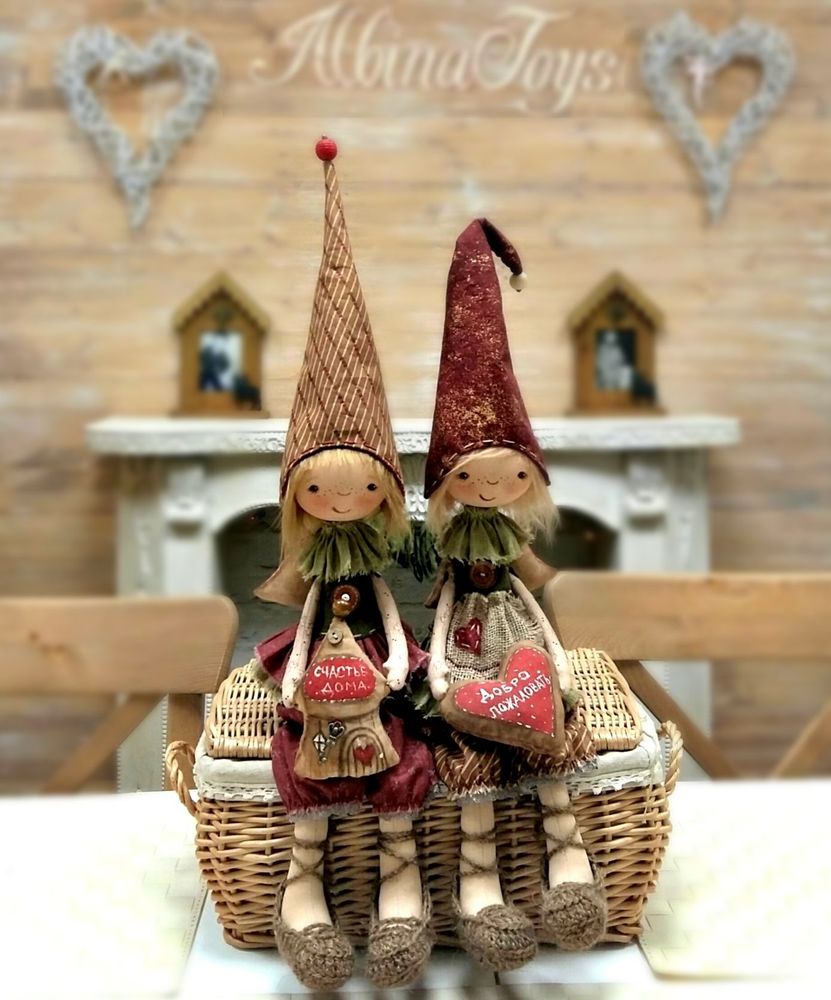 This is a separate one room apartment. I tried to use the styles I prefer to work in: boho, Provence and shabby.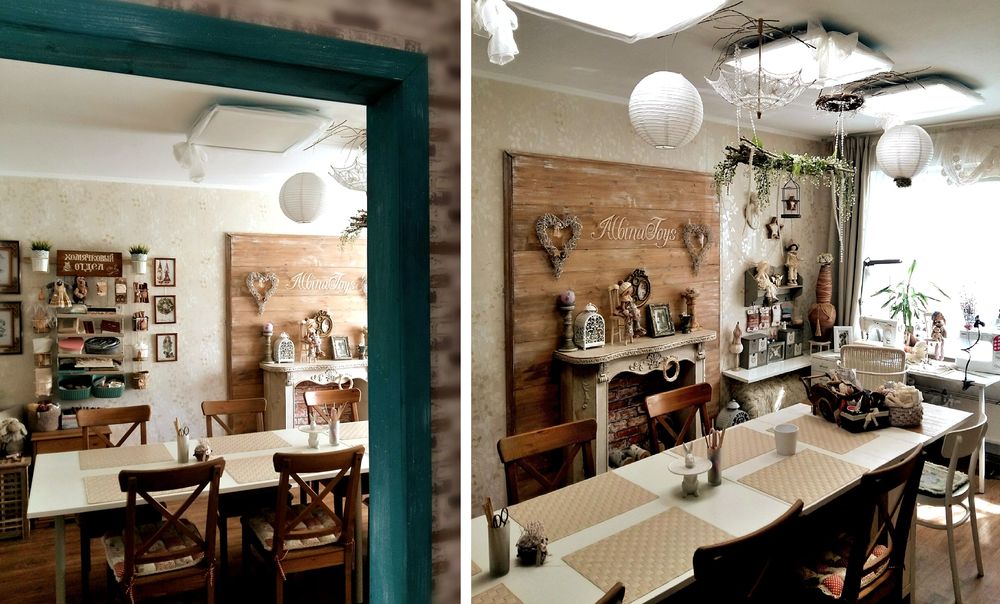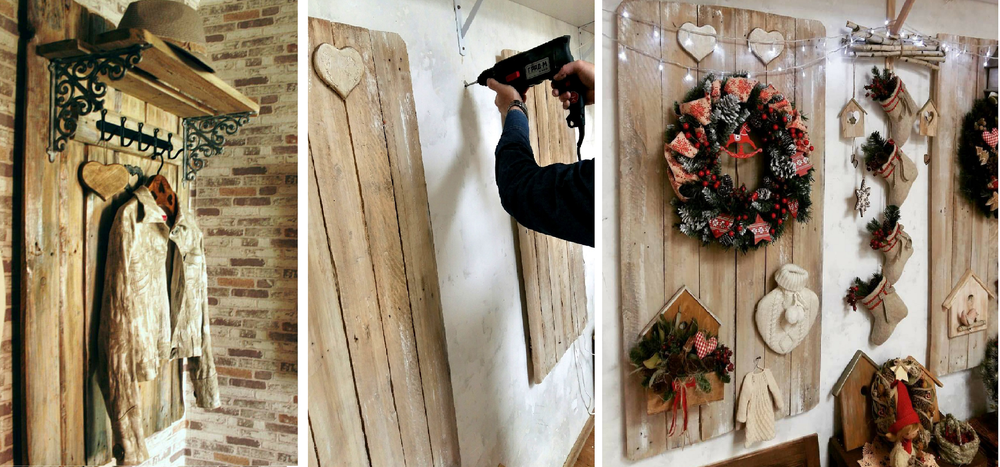 The main accent of the room was a fake fireplace: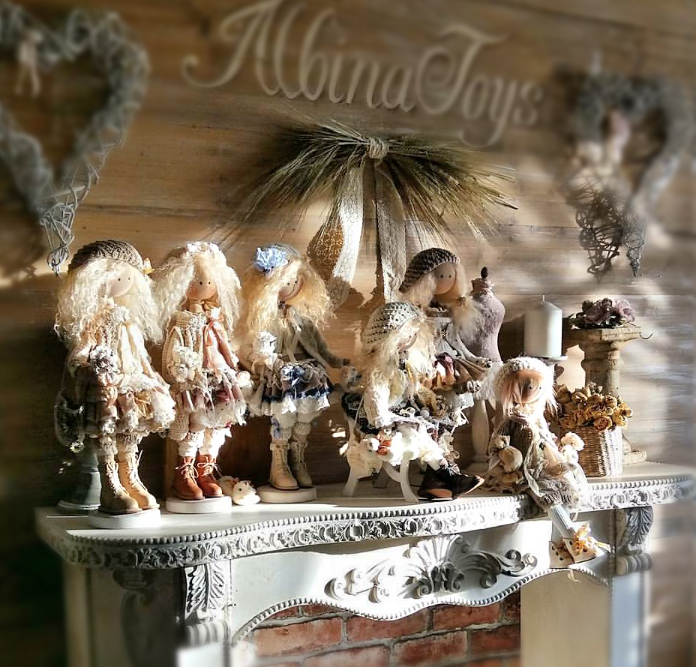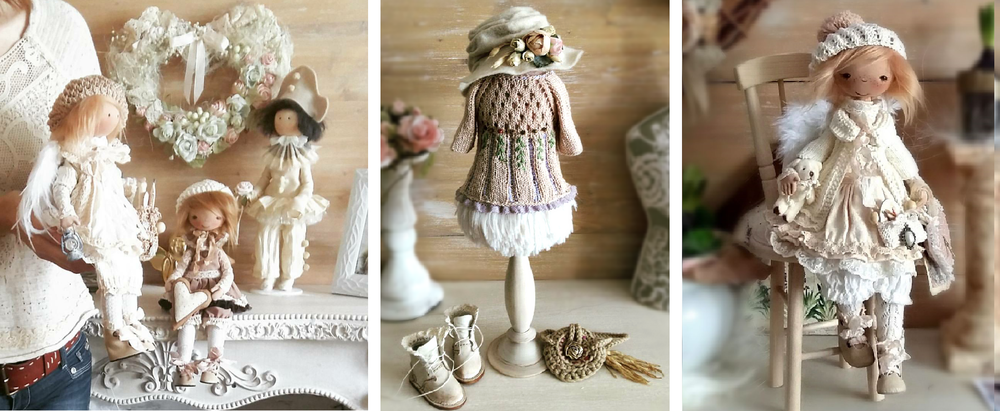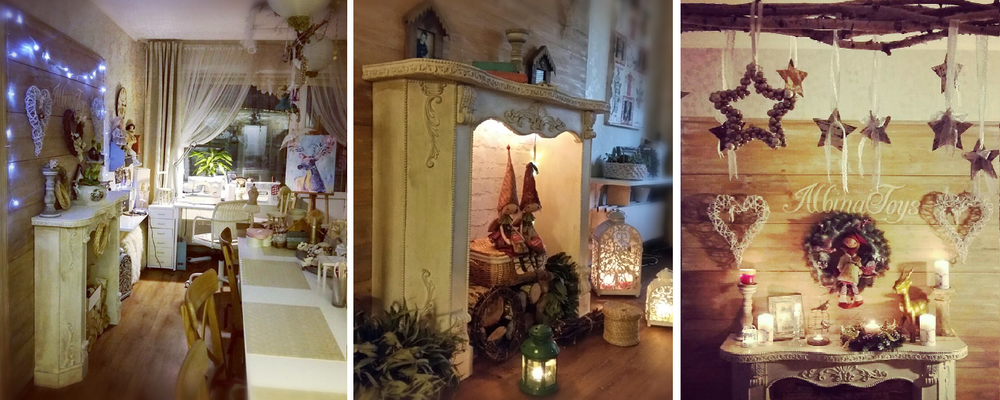 The space above the desk is used as a demonstration area for tutorials.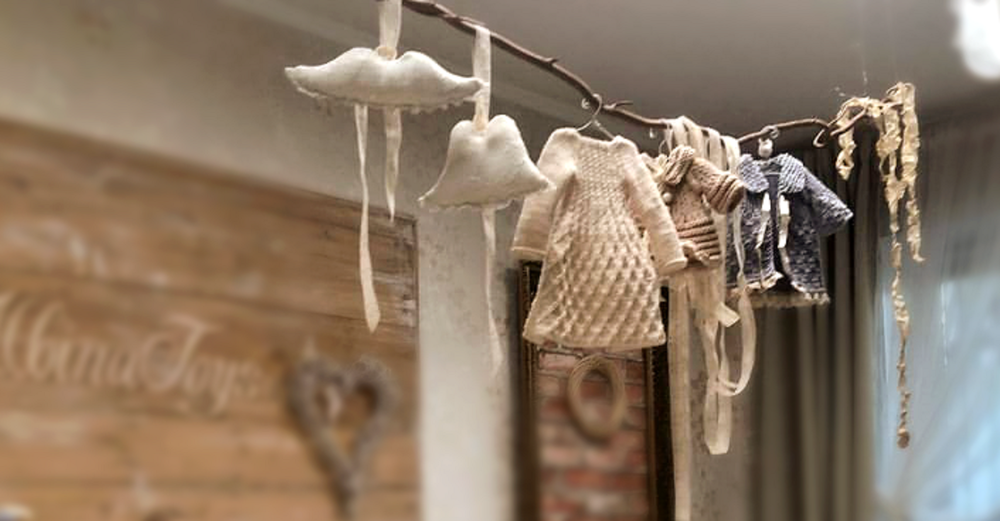 The ZINGER sewing machine inherited by me is at the window and is also used for photo shoots: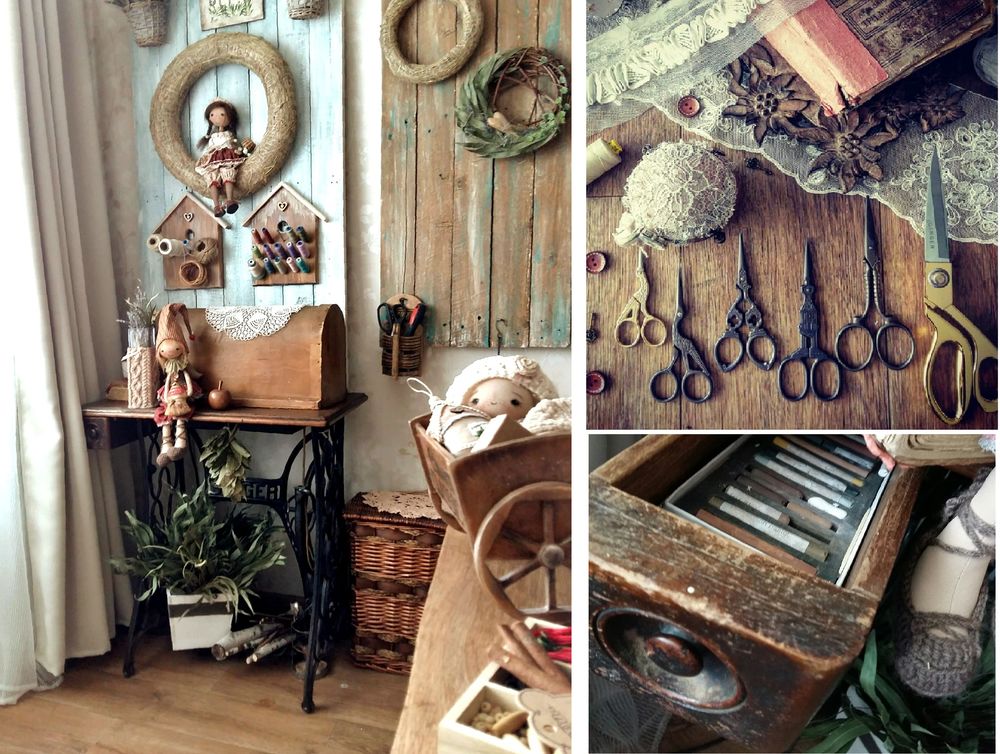 The girls are waiting for new garments: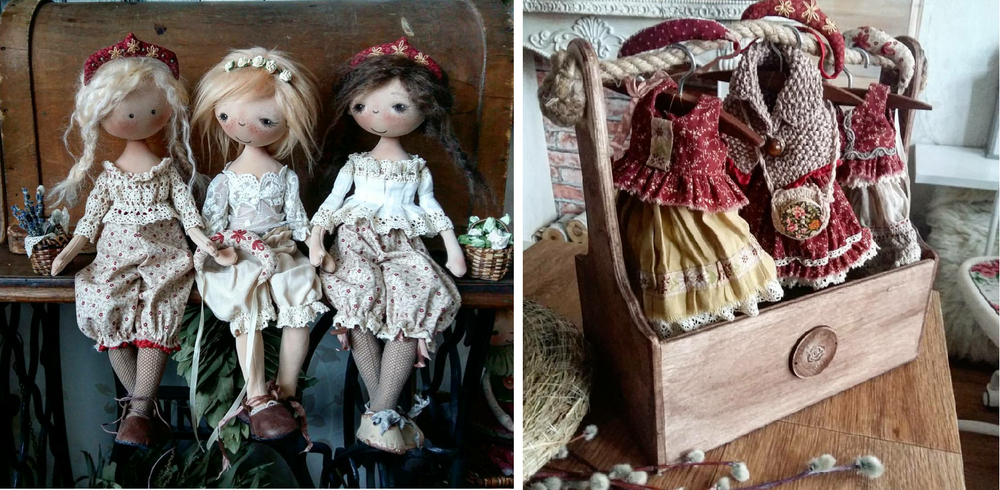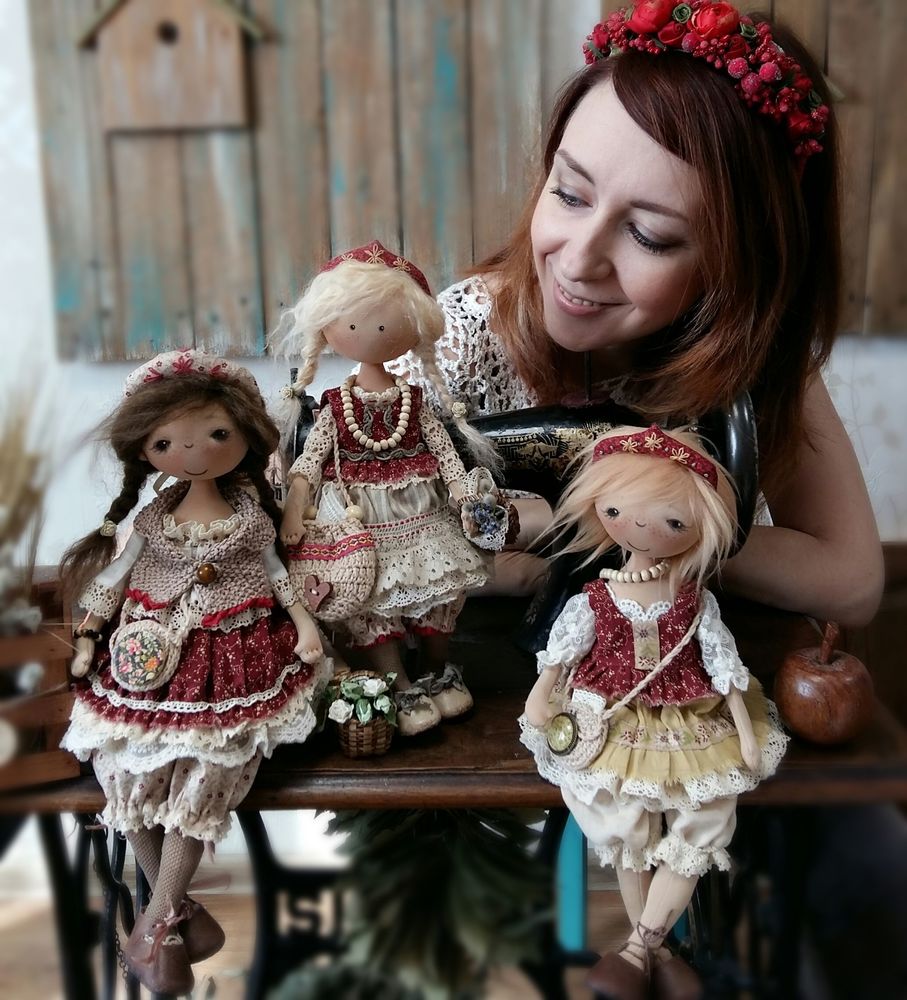 My first working space.
It's at the window. All necessary is at hand: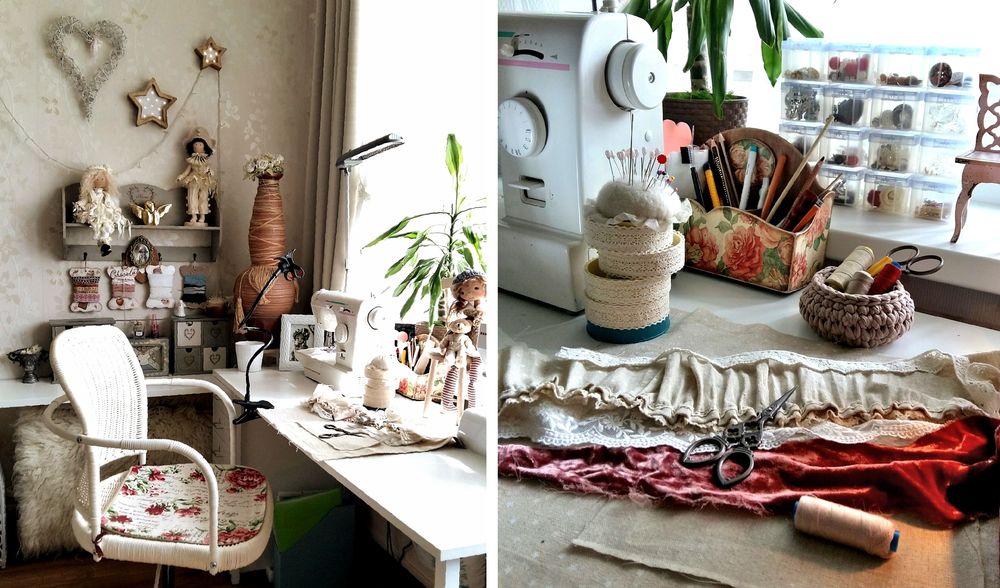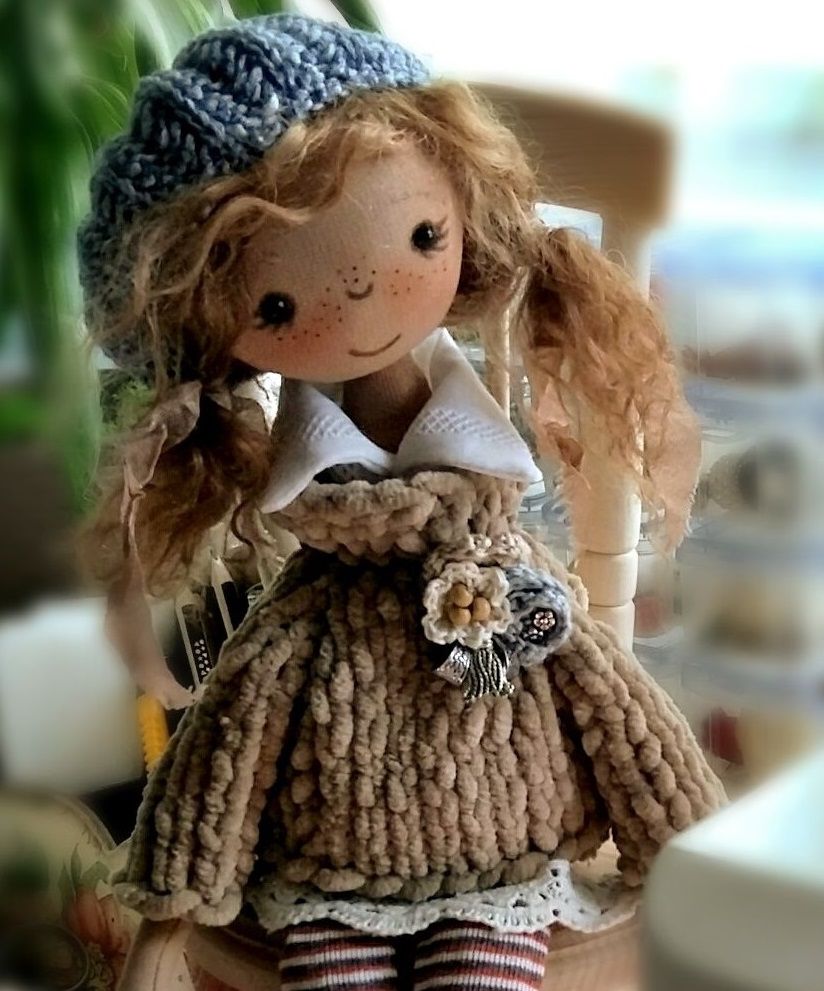 My pincushions.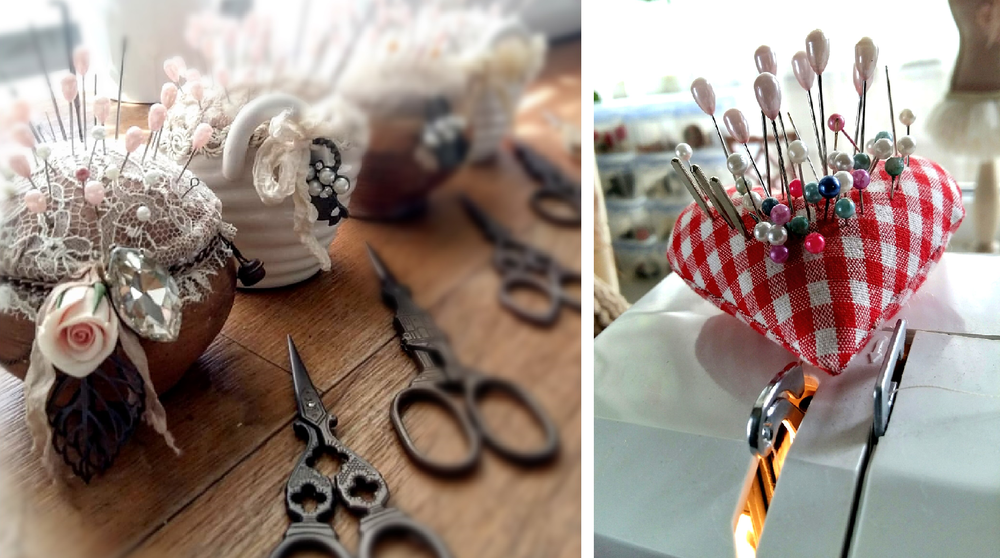 Boxes for rhinestones, ribbons, findings: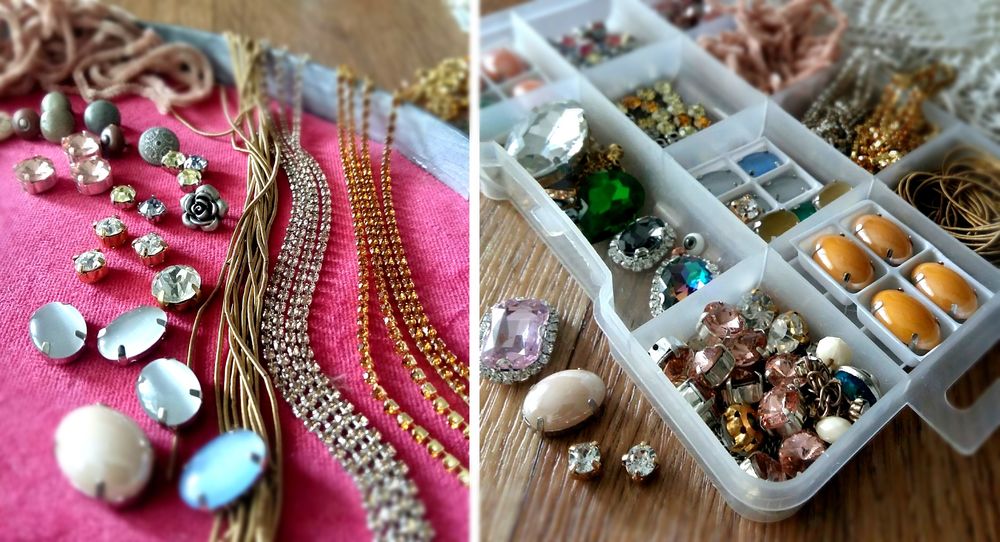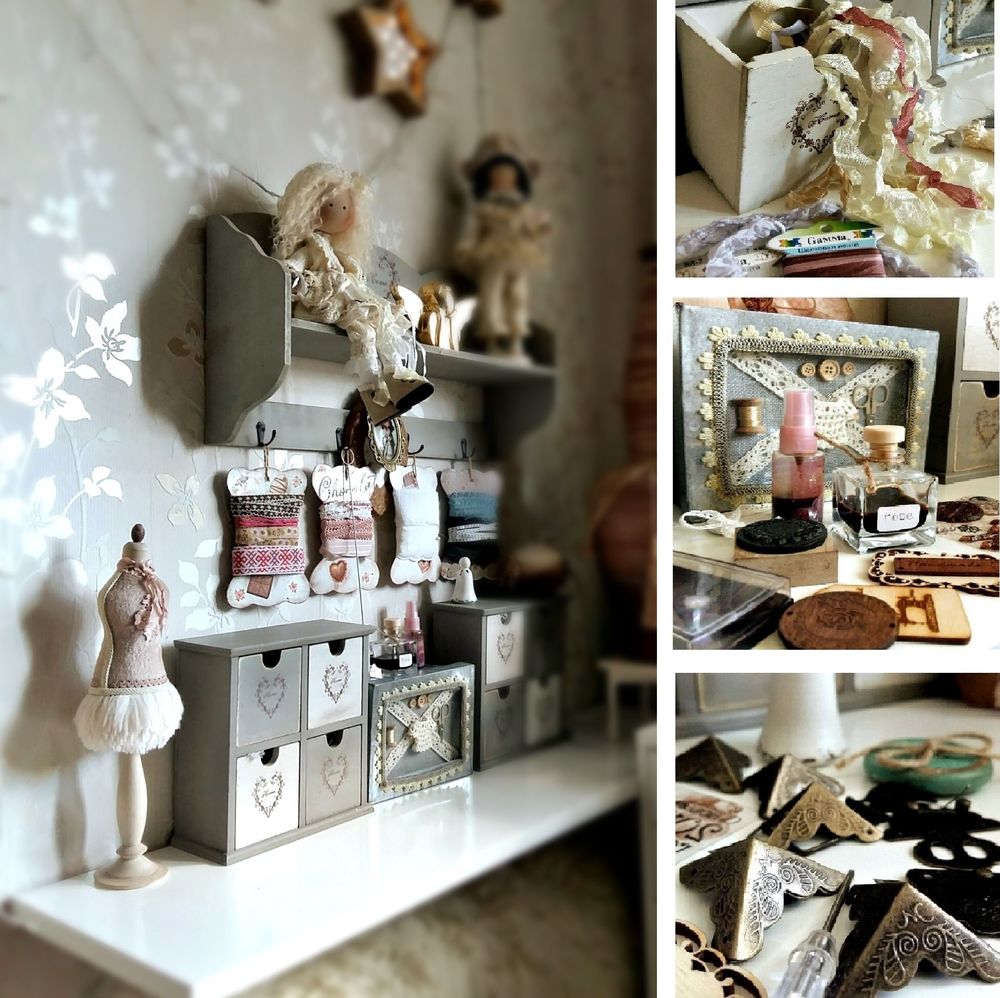 The second working space is the large central desk. It stores an additional quantity of the same materials: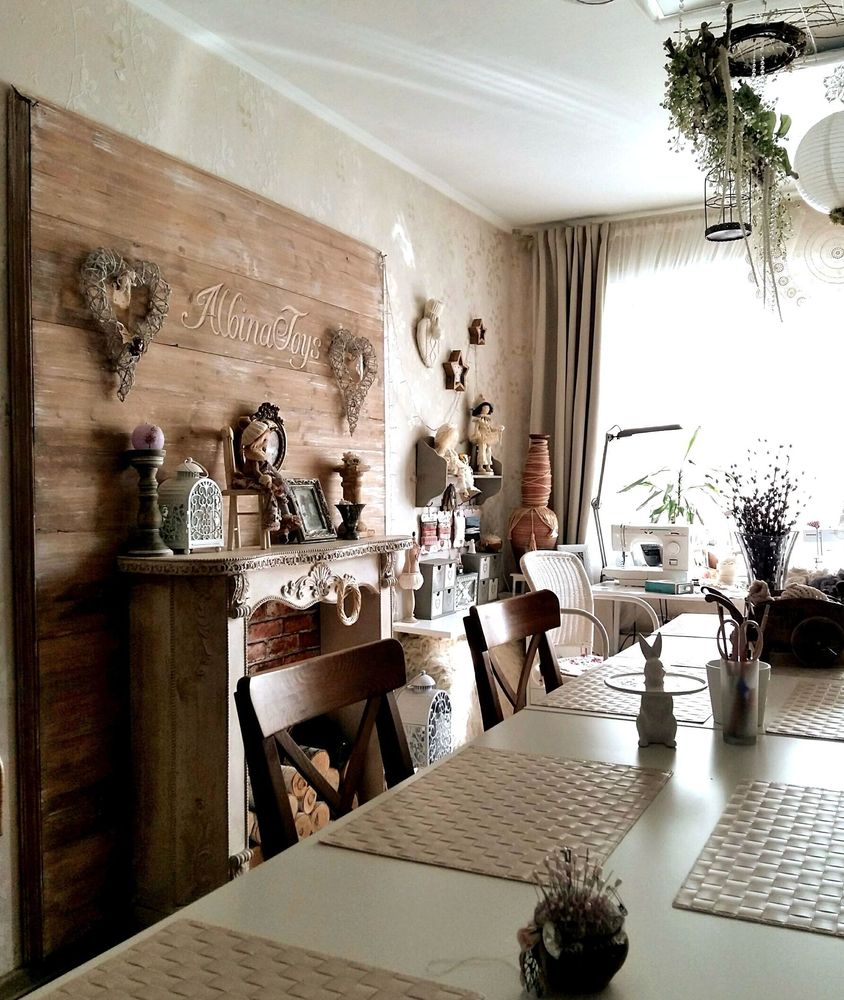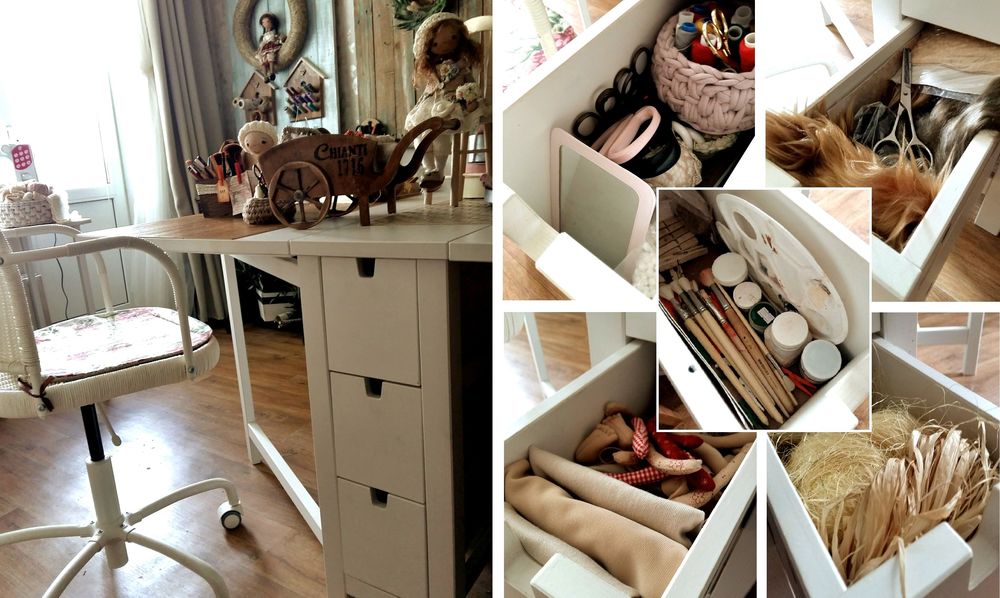 I usually draw the faces, gather doll sets, look for matching fabrics there: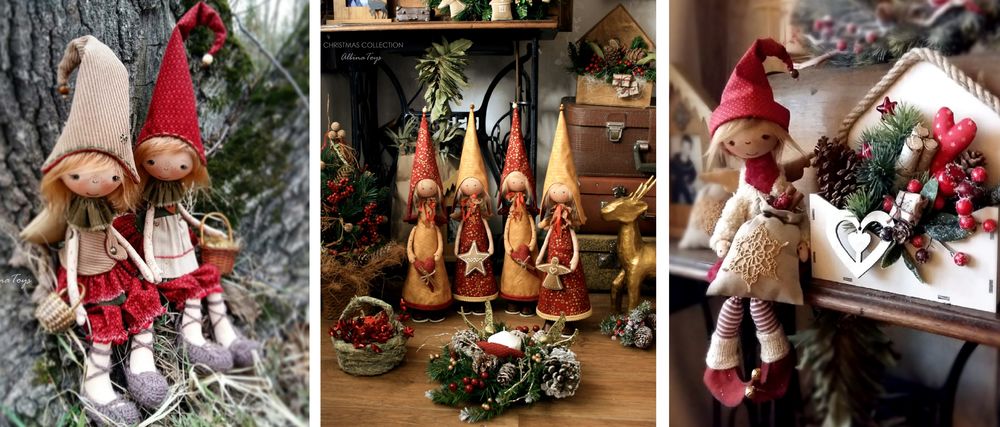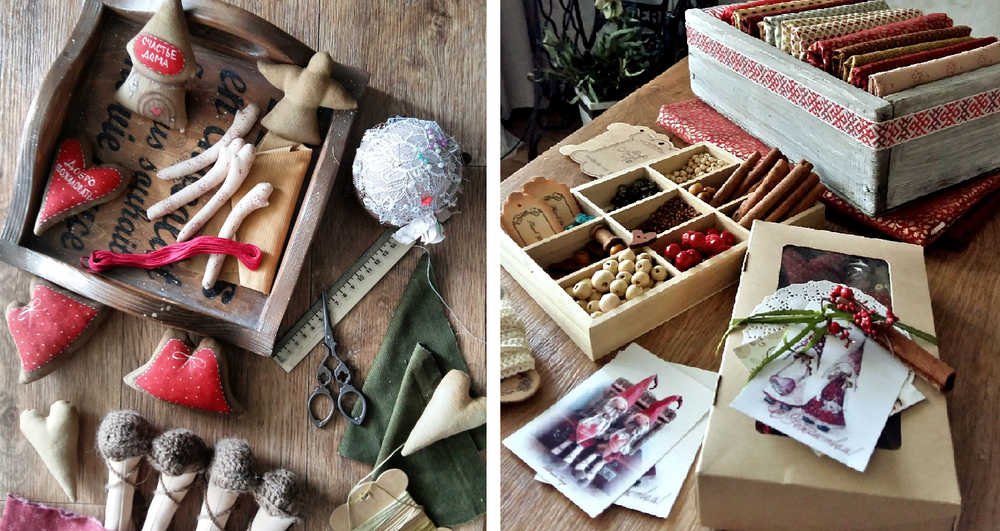 Fabrics for current projects are collected in a separate box by colour: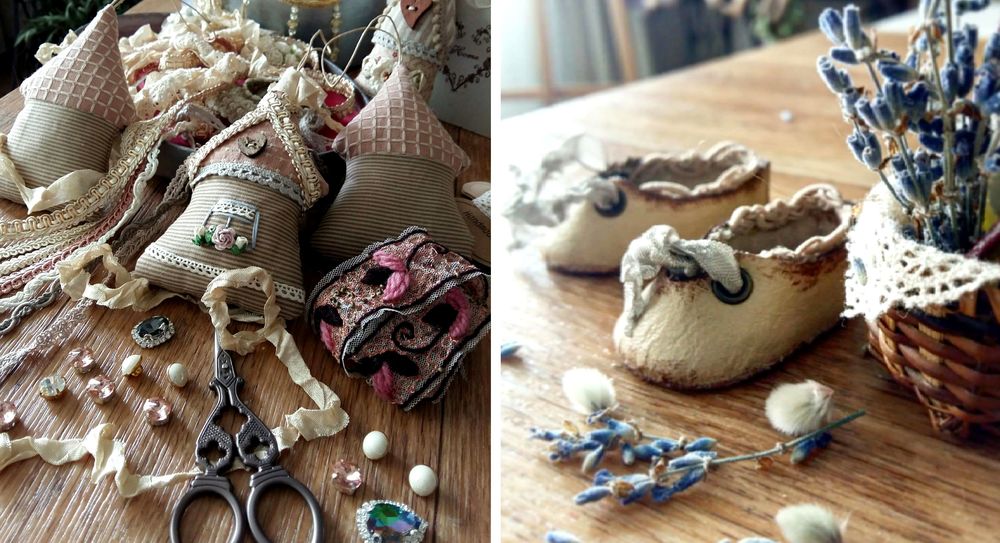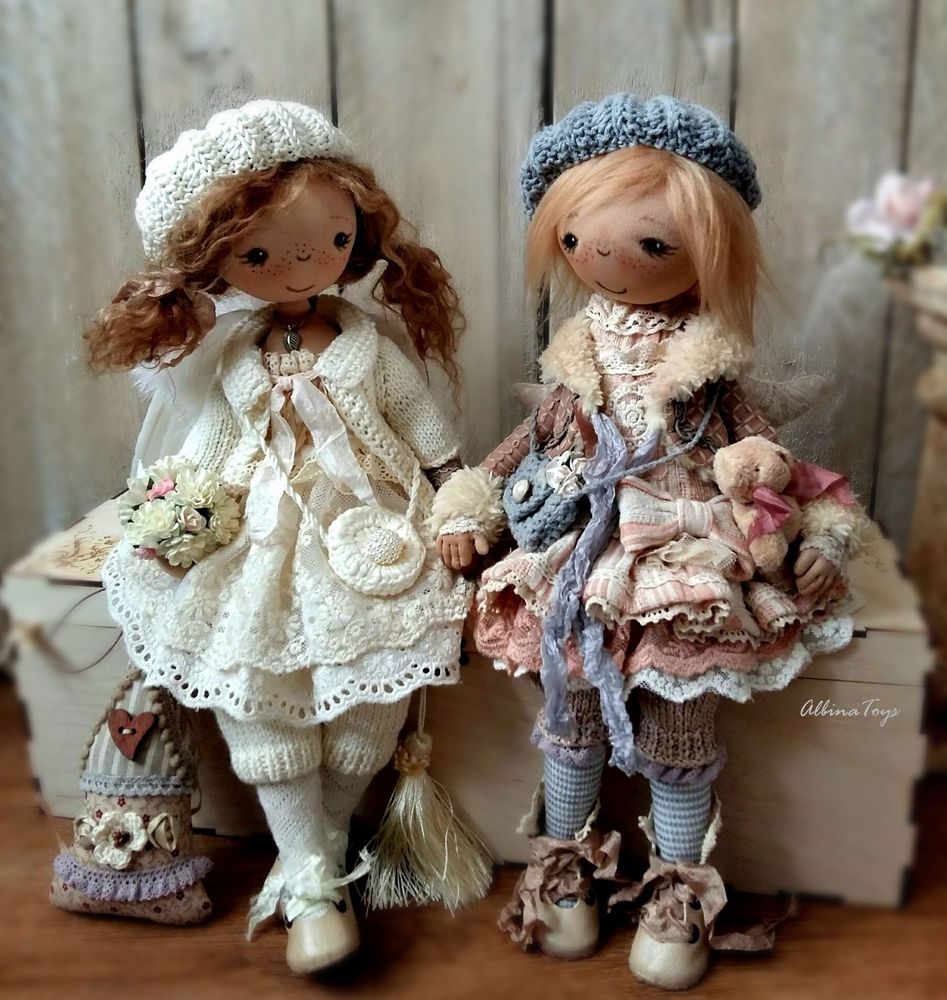 This demonstration shelf was created by my elder son: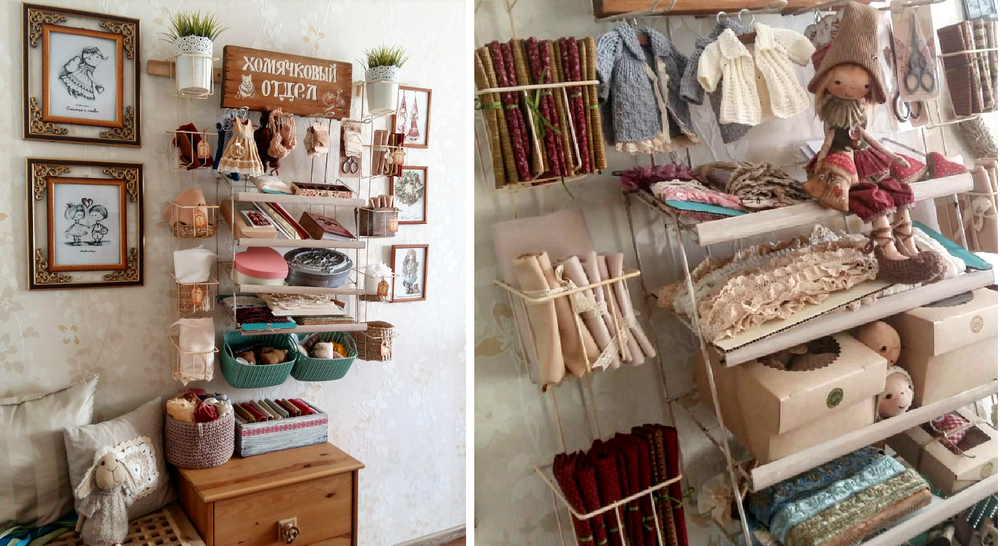 One more storage area is under the ceiling and keeps Christmas toys, cones, wooden boxes and stands for dolls, cardboard boxes, bases for wreaths. Saves the space on the floor much: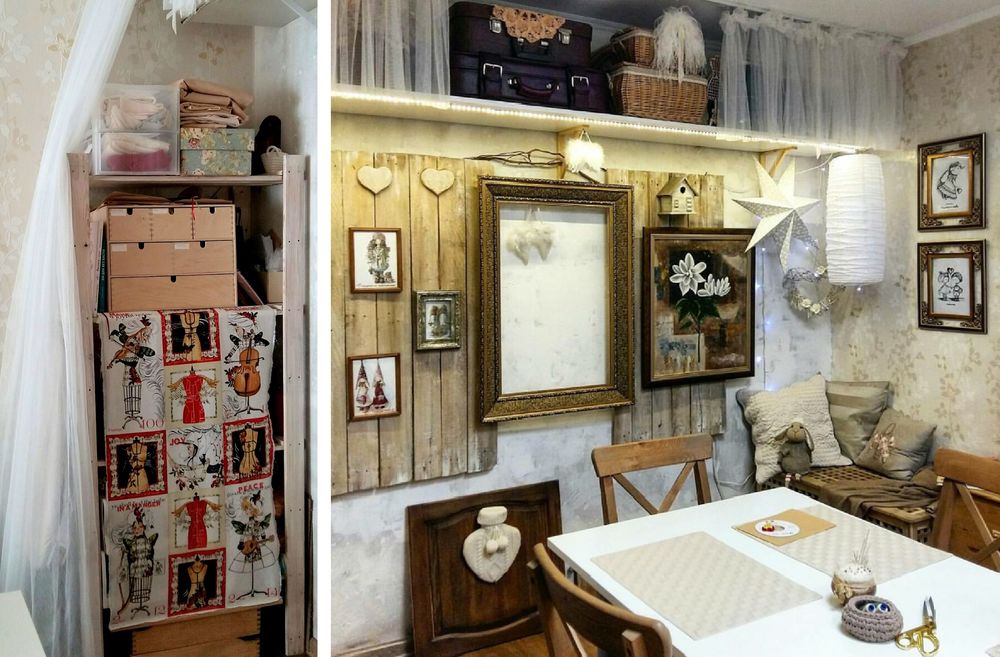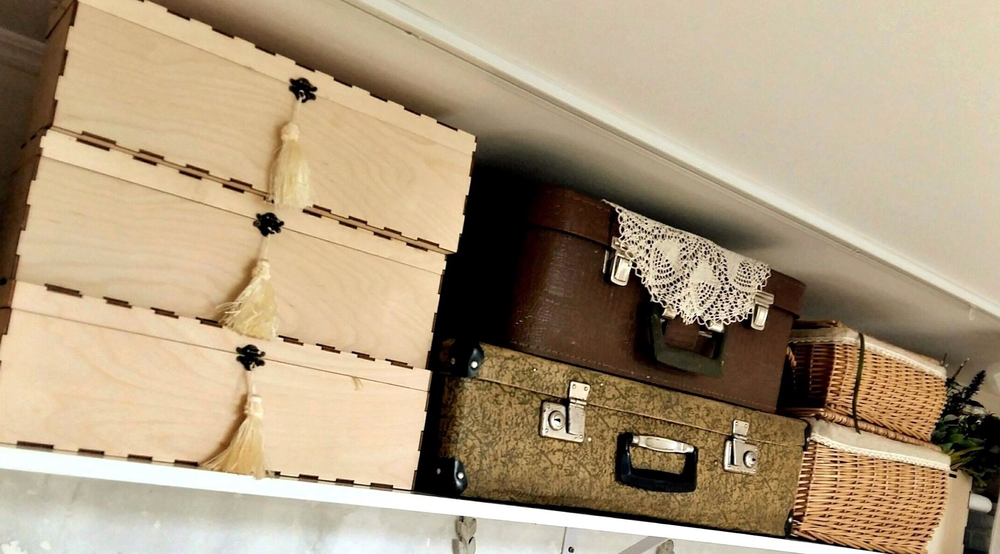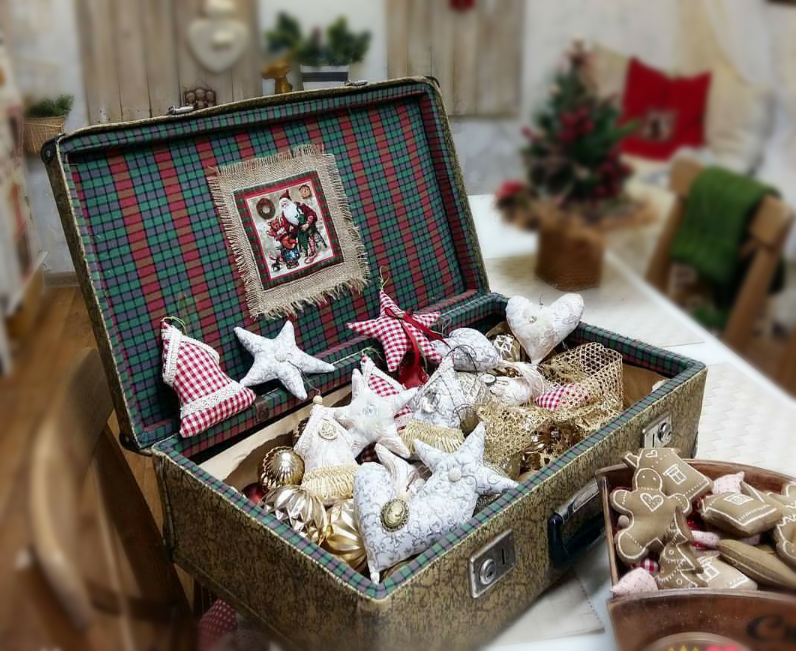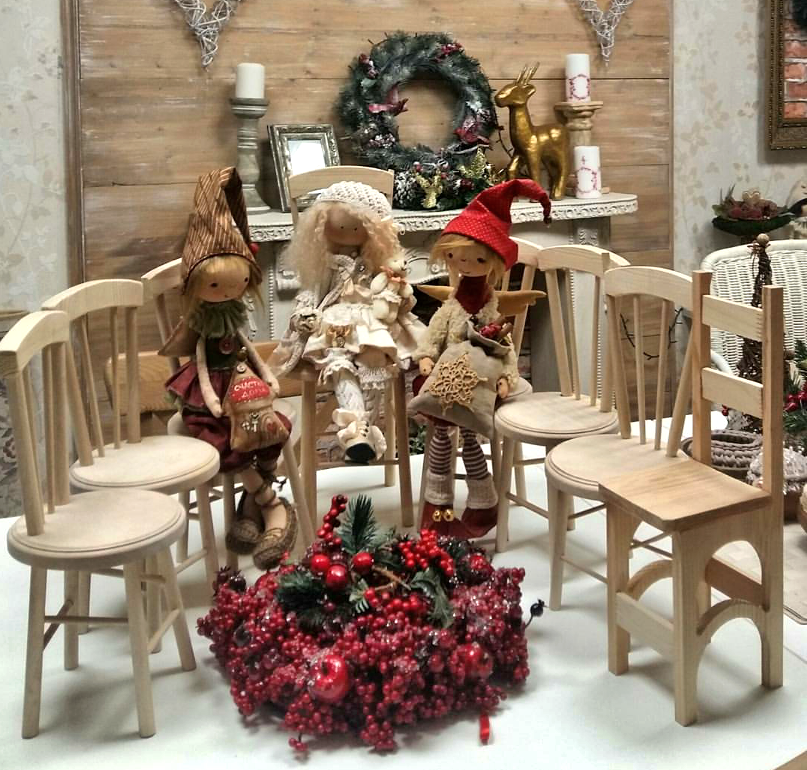 Thank you for your attention. Inspiration to all!
Yours,
Albina