A Craft Project on Dyeing Silk with Woad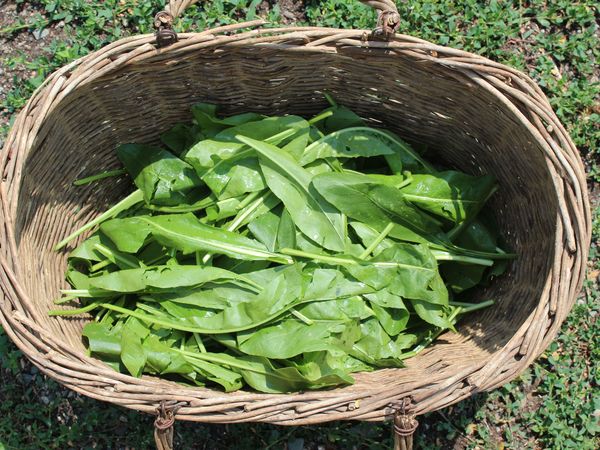 For a long time, I wanted to explore woad to see the presence of blue dye.
I got the seeds and planted them. The grass grew up quickly and was very impartial.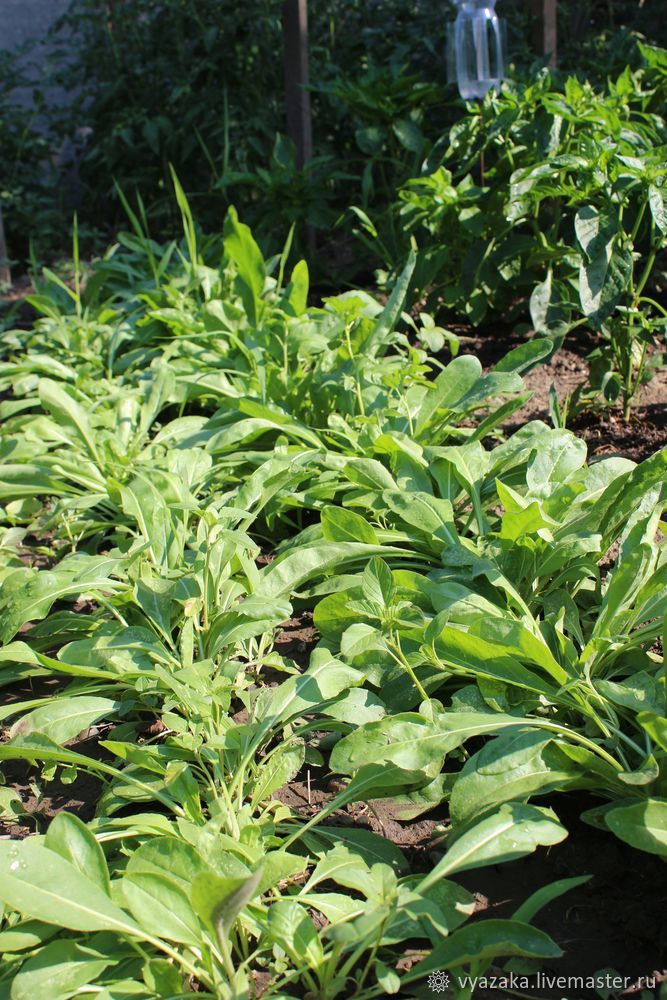 I picked big leaves (sorry, forgot to weigh them). There was about half a bucket. Rinsed.
Shredded them with hands.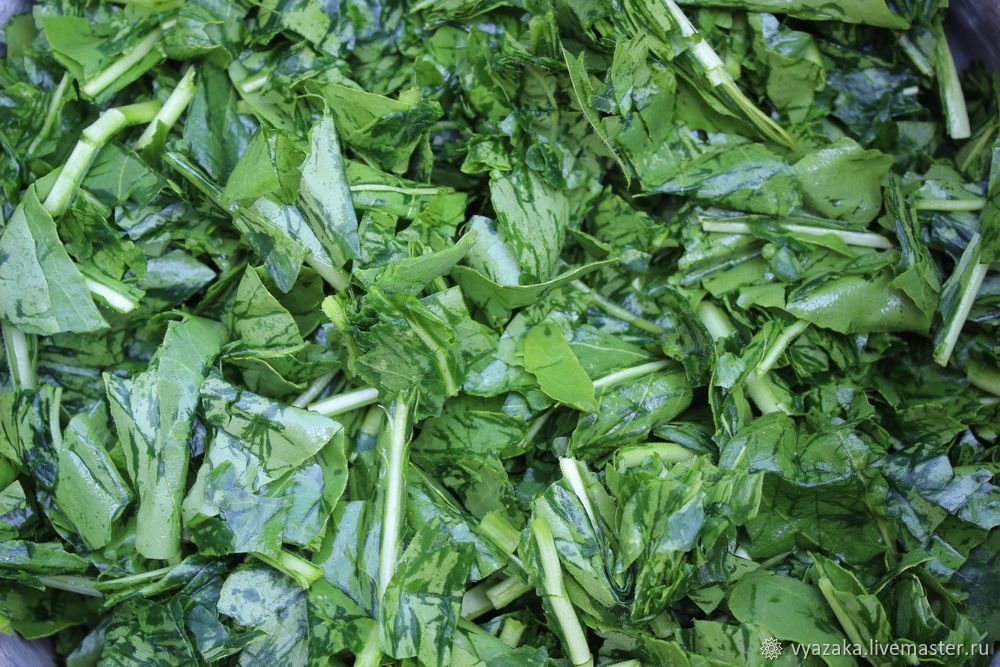 Poured boiling water.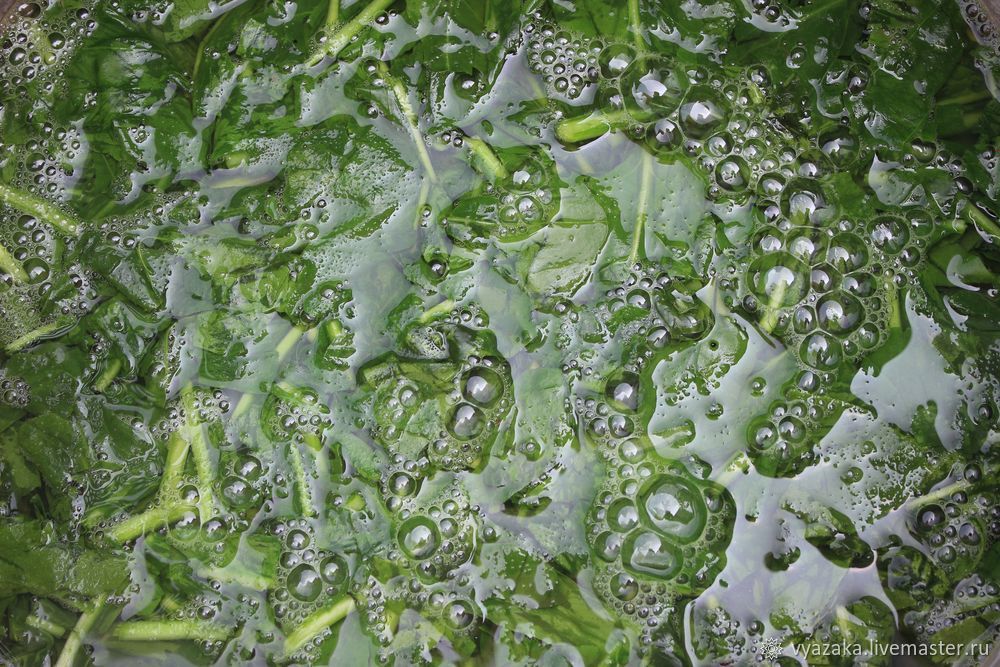 In a couple of hours, the liquid became brown. I drained it. Got two litres, see the colour: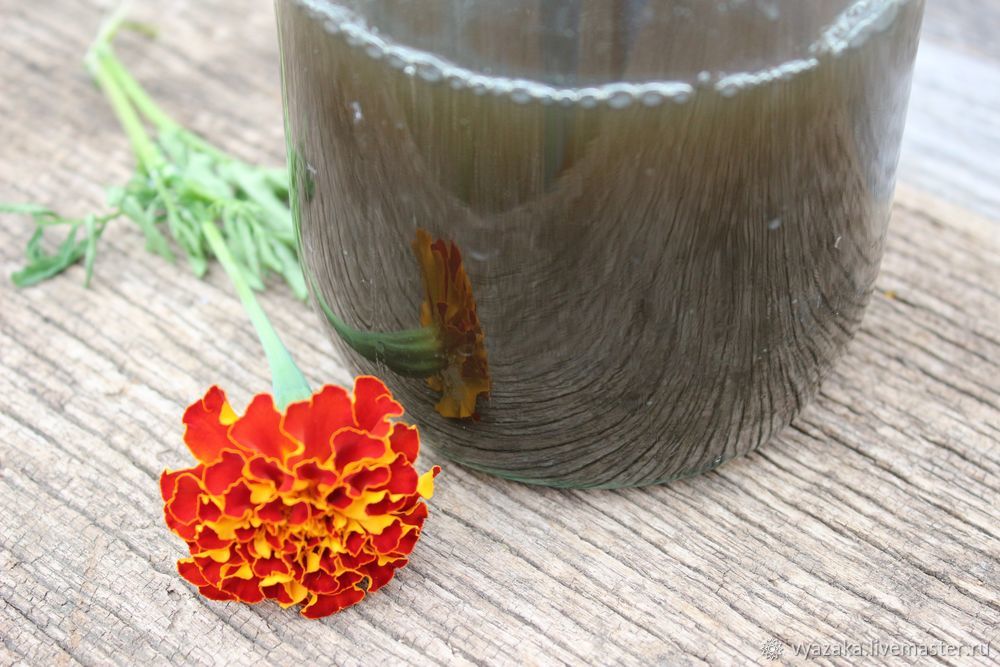 Then heated up to about 60 degrees in a saucepan.
Added 1.5 tsp of soda ash. Carefully stirred.
Then poured the liquid from one pan into another several times to saturate the brew with oxygen.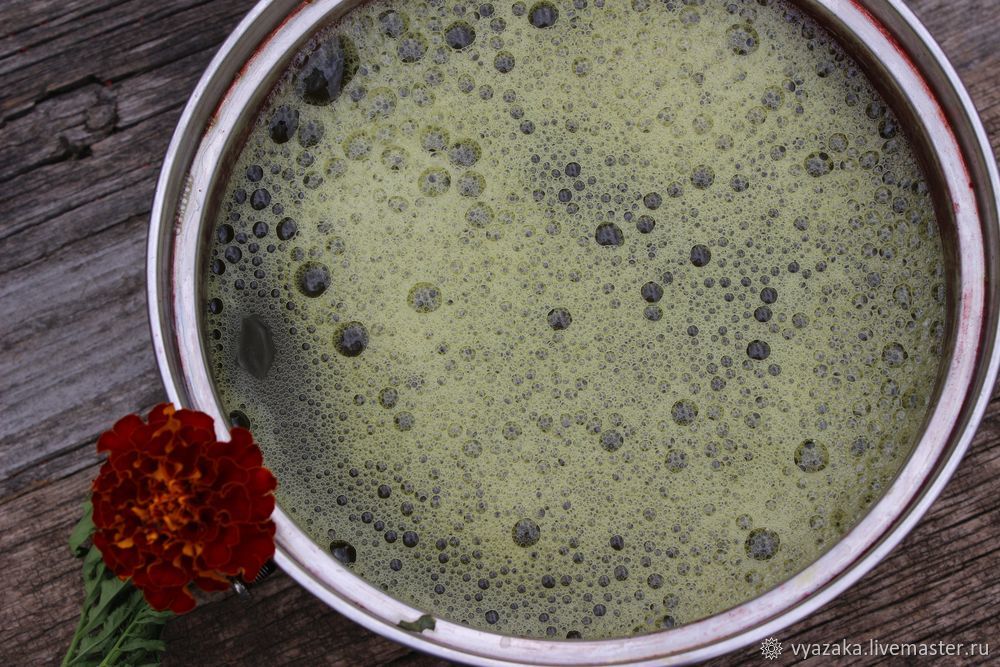 Then poured into this greenish liquid 1 teaspoon of hydrosulfate sodium. Properly stirred.
The liquid changed the colour into a yellowish green: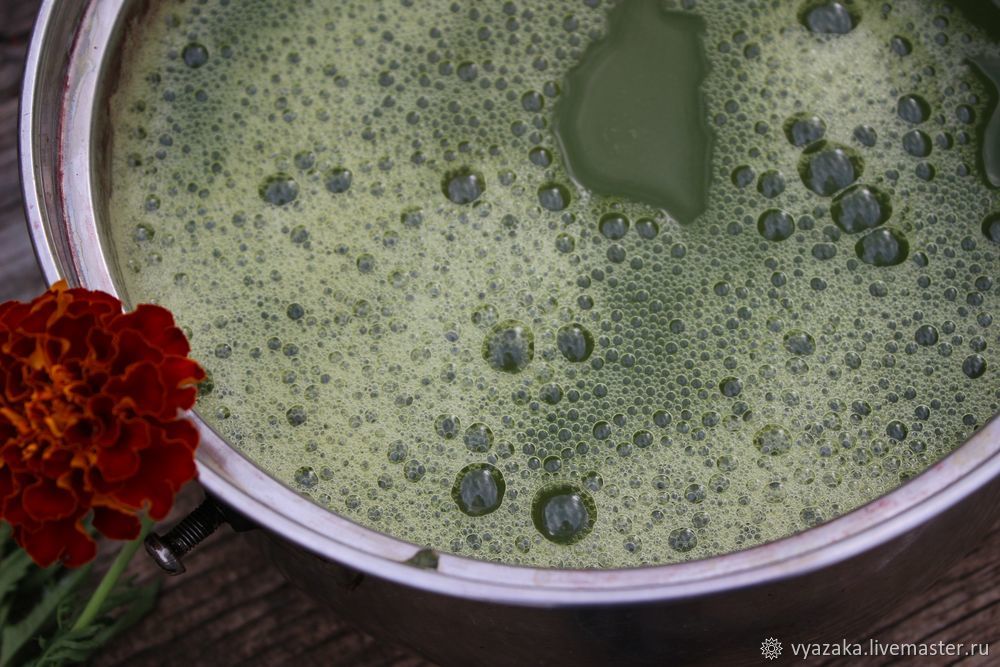 Put on new gloves!
Pre-washed a silk handkerchief, left in a hot soda ash water for some time without boiling it for about 20 minutes (1 teaspoon of soda per litre of water).
And then the most exciting moment in my experiment came!
I put the white silk handkerchief in the yellowish liquid and carefully spread it there.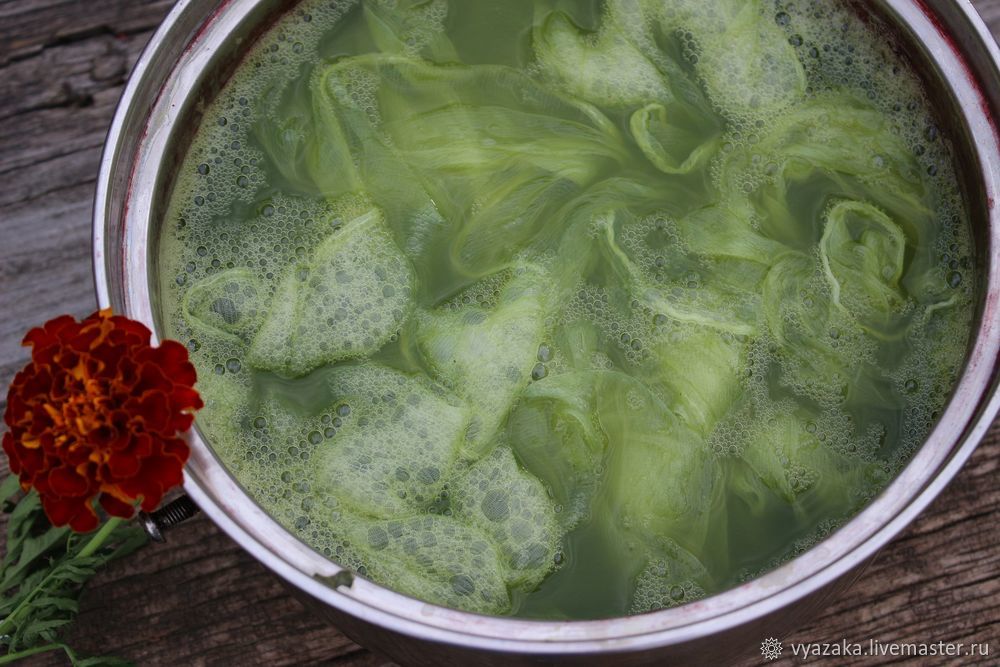 Silk that was above the liquid level started changing its colour! Almost immediately!
I got the silk out of the brew in a minute.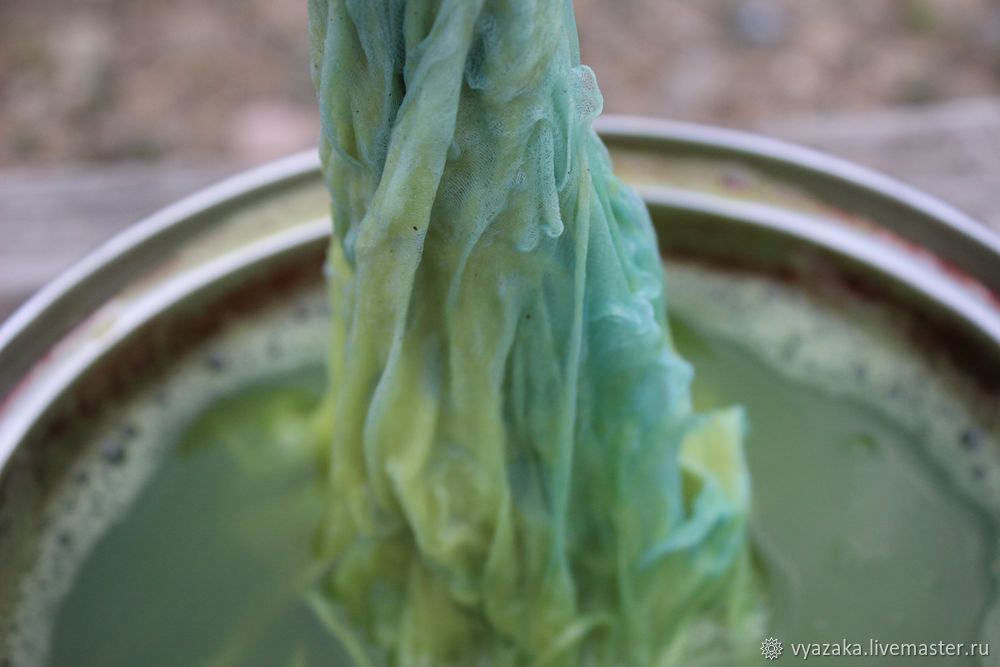 Smoothed, shook. The color had been changing before my eyes!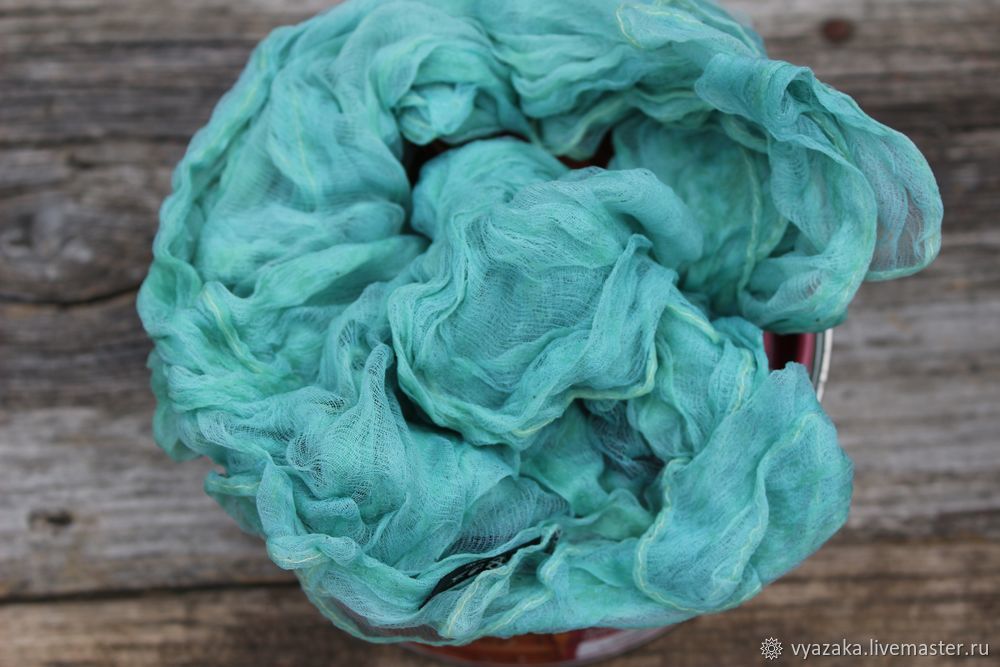 I dropped the silk into the liquid for one more minute: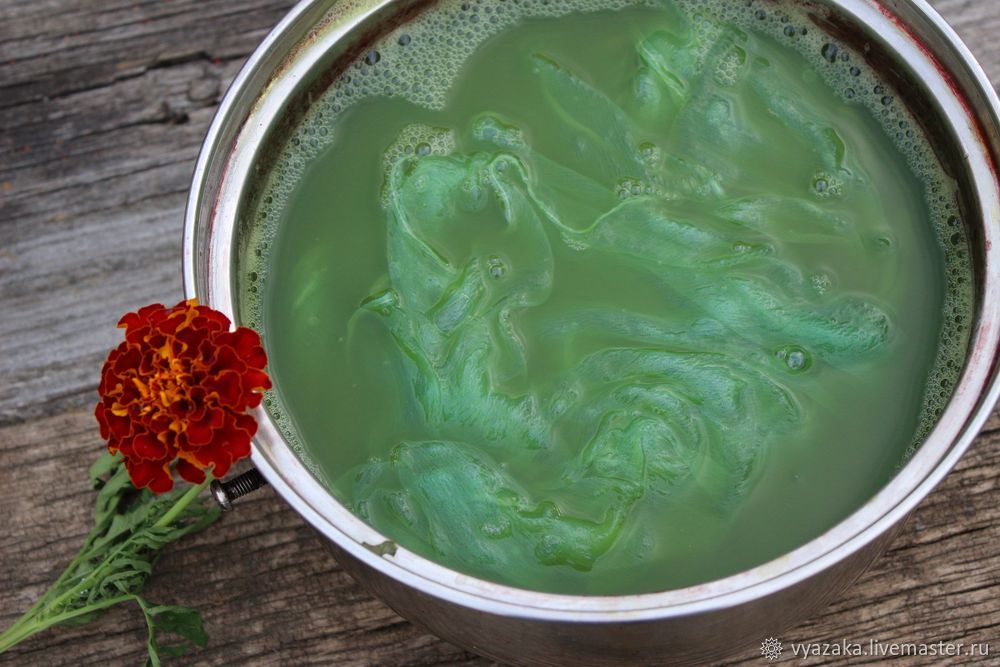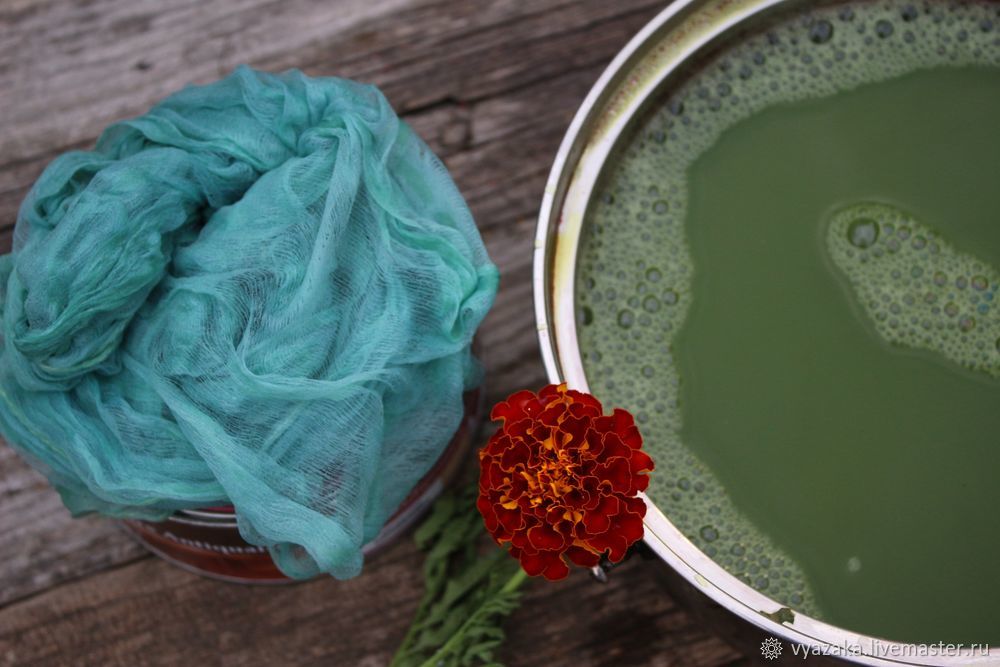 Then I let the handkerchief dry and washed it in a day.
And here's the result!!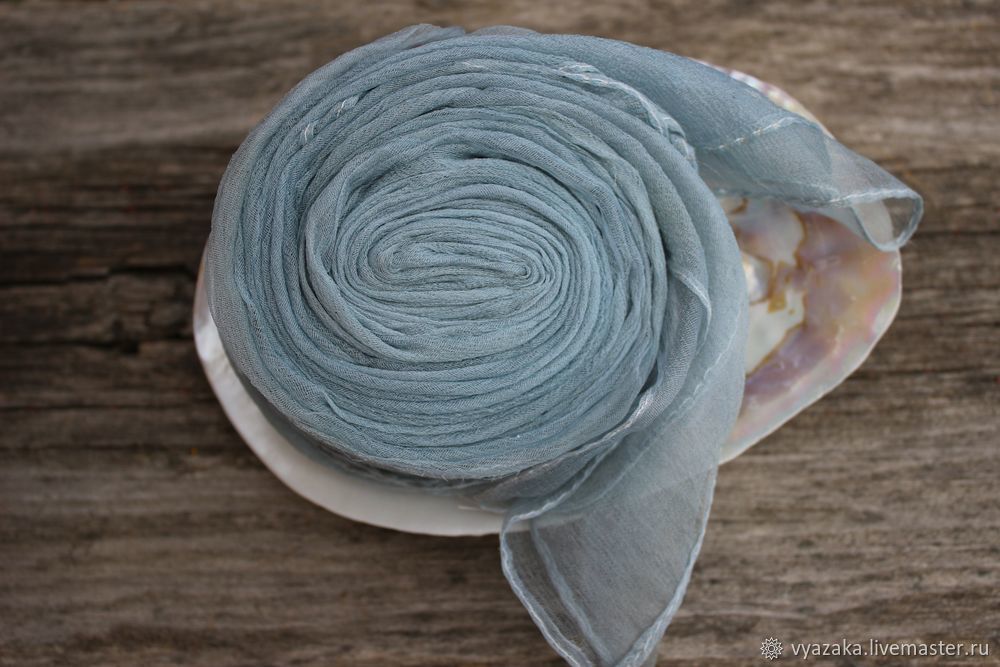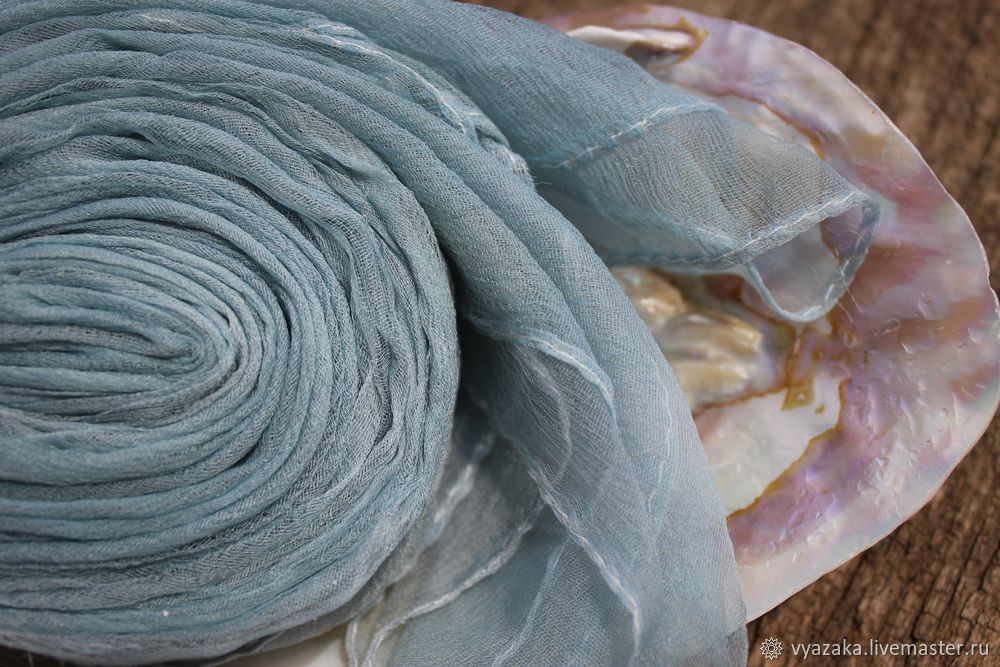 I'm very pleased with the result!
Now I want to change the concentration of woad. And continue experimenting!
Wish you good luck :)