How to Shorten Jeans Preserving Their Acid Washed Edges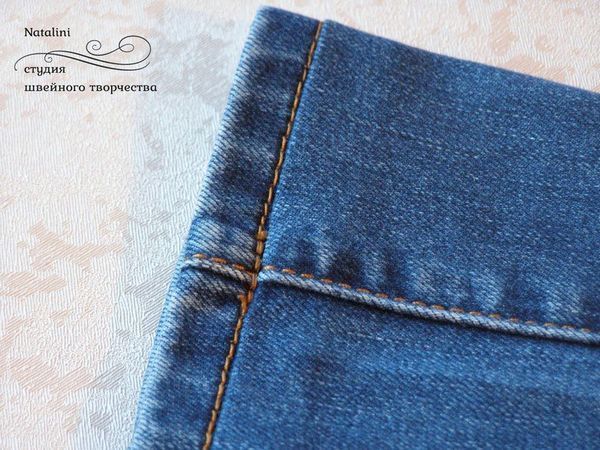 There are different ways of shortening pants. I want to show you how I do it saving acid washed edges of acid washed jeans :)
That's an easy and quick way.
Mark the length you want to get at the end: Cut off: Mark the allowance of the seam to stitch the boiled edge to. The width of the allowance is equal to the width of the finished hem (measure the distance from the edge of the bottom to the 'native' line +0.2 cm). I got 1.6 cm. Cut off: Pin: Stitch, I use white thread for illustrated purposes: Overlock the allowance. Iron up inside. Put double-sided adhesive cobweb between the allowance and the main part fixing it: Iron well. Get a nice smooth acid washed edge as it was before but shorter! DIYs & Tutorials on the topic