A Simple Guide on Drawing a Watercolour with Cloudberries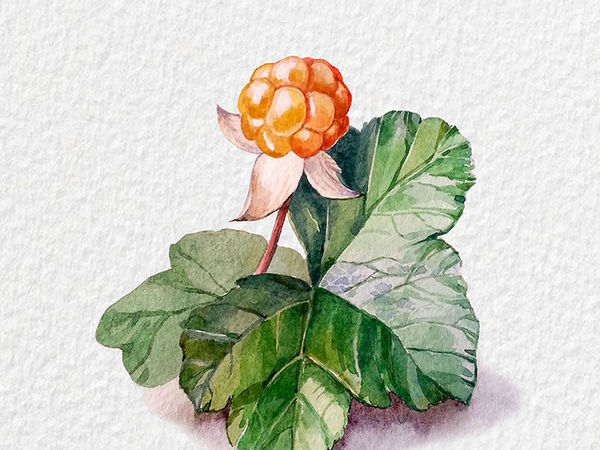 Turn on your favourite music and a good mood. Imagine cloudberries in your mind, its rich colour and flavour. And start.
You need:
A4 watercolour paper 
watercolours (I use my favourite Leningrad paints set)
#3 and #2 kolinsky brushes
formoplast
pencil
water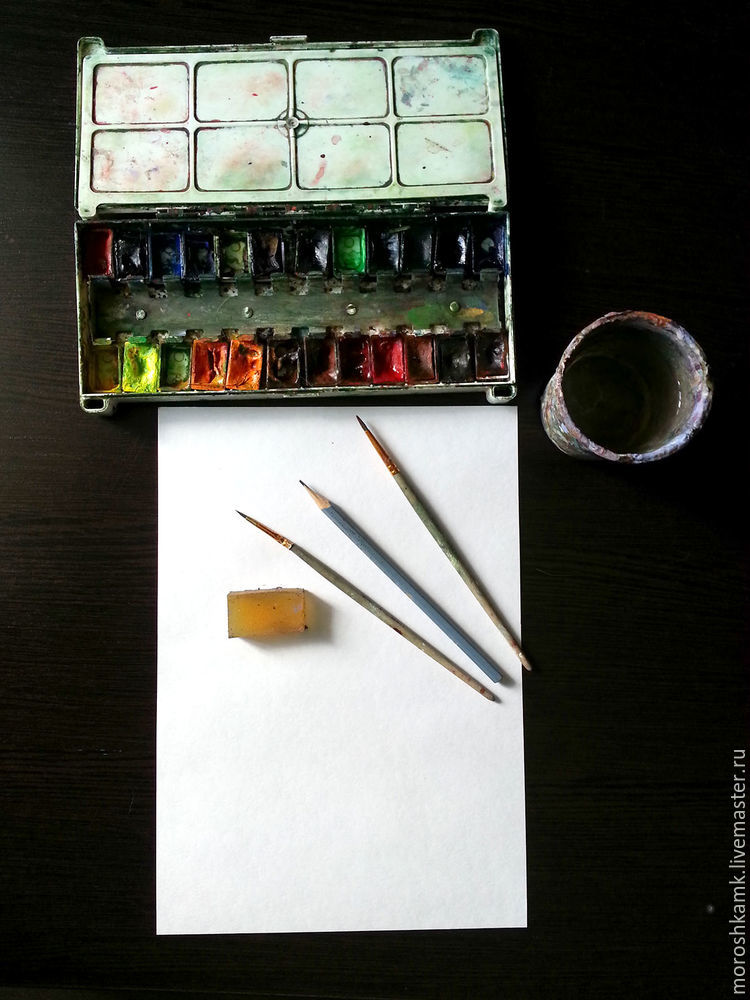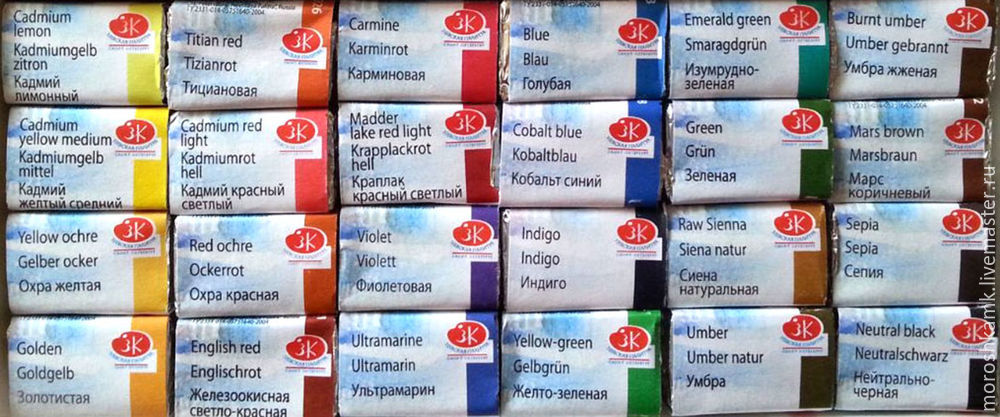 Sketch the composition: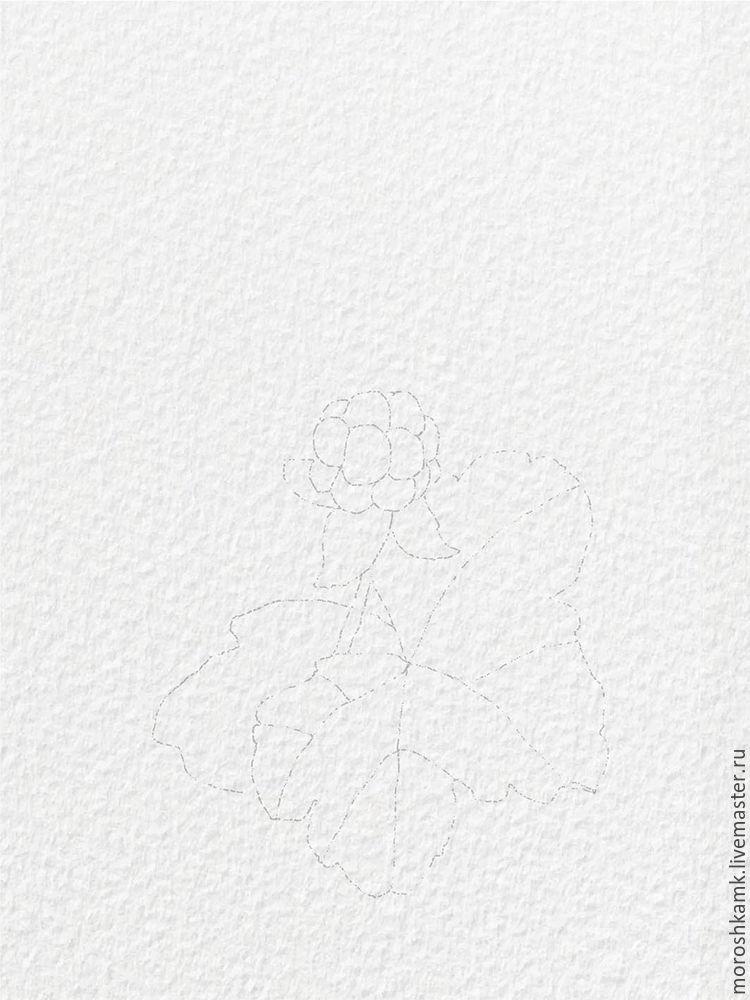 Carefully apply the first layer of watercolour, pay attention to white regions left and how the intensity of a colour changes: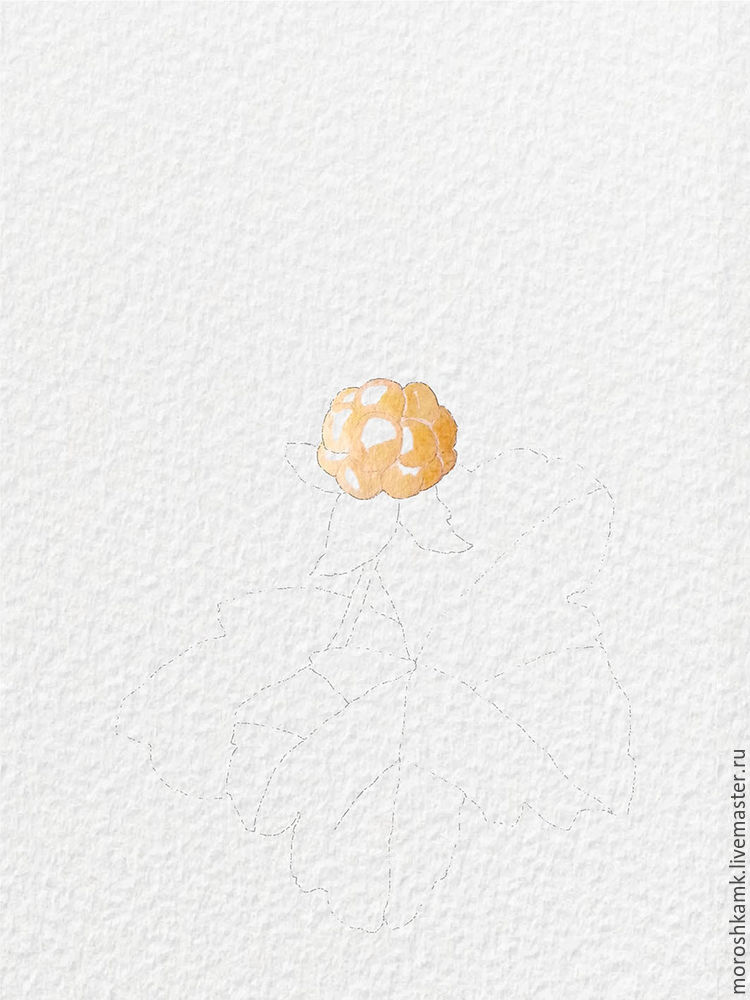 Now the leaf, see how many shades are there — each region is painted at once: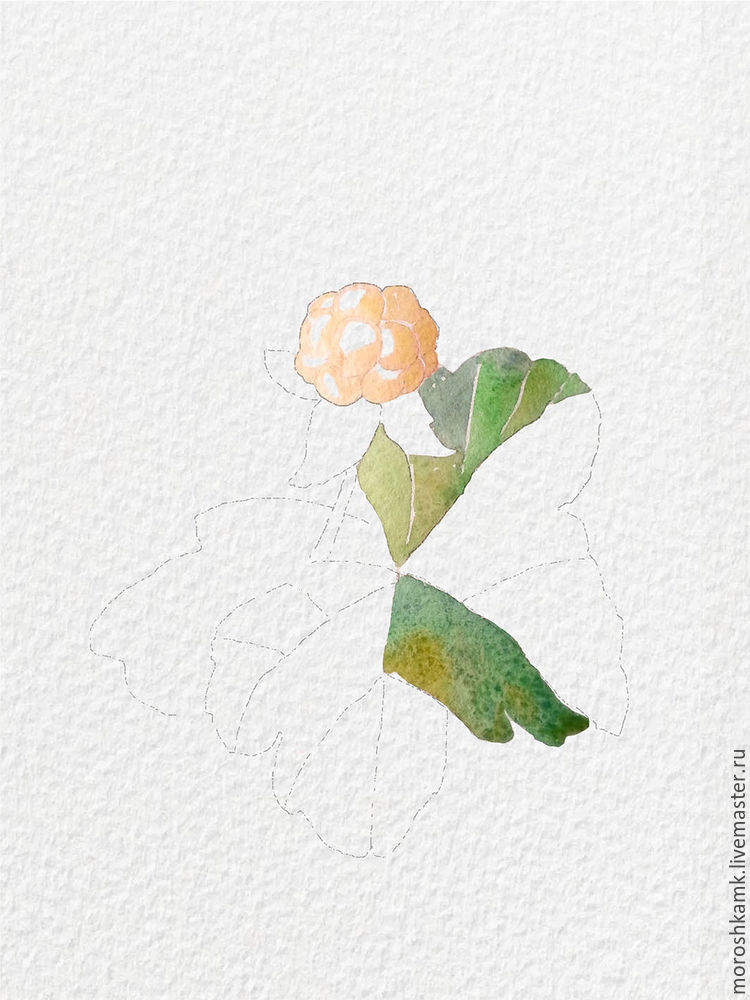 Go on: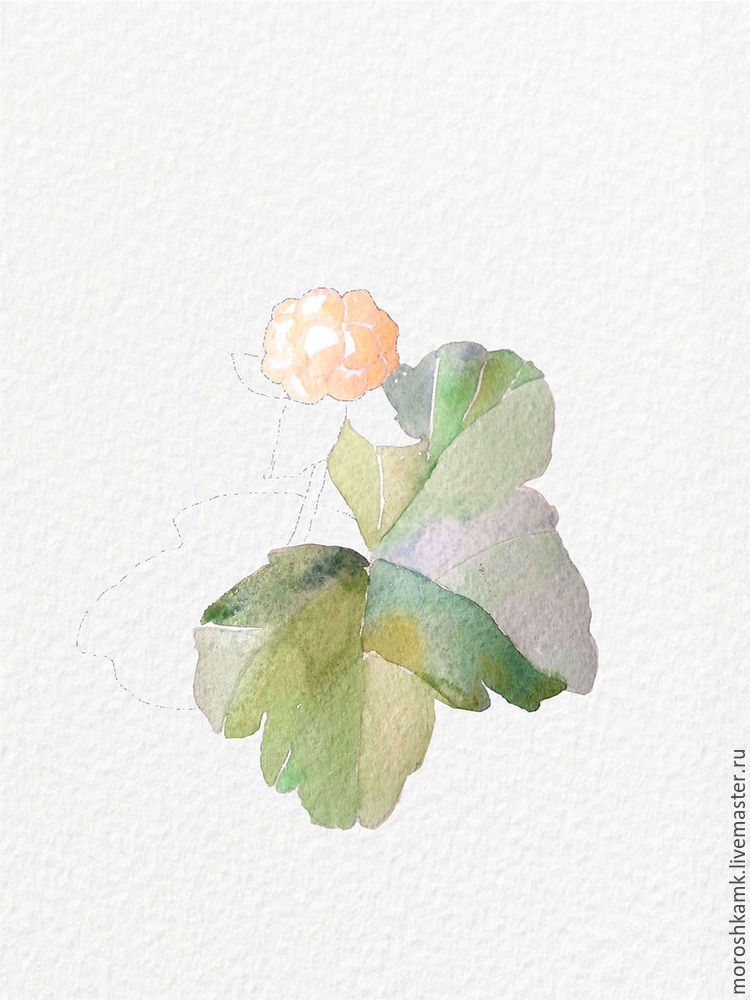 Add a little dark paint: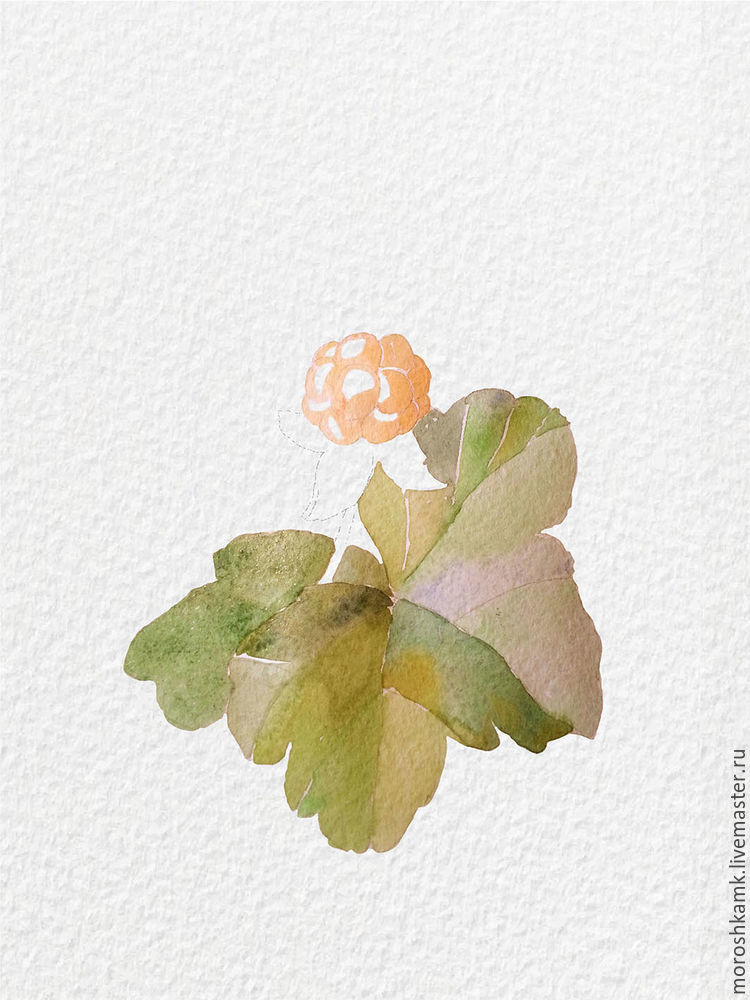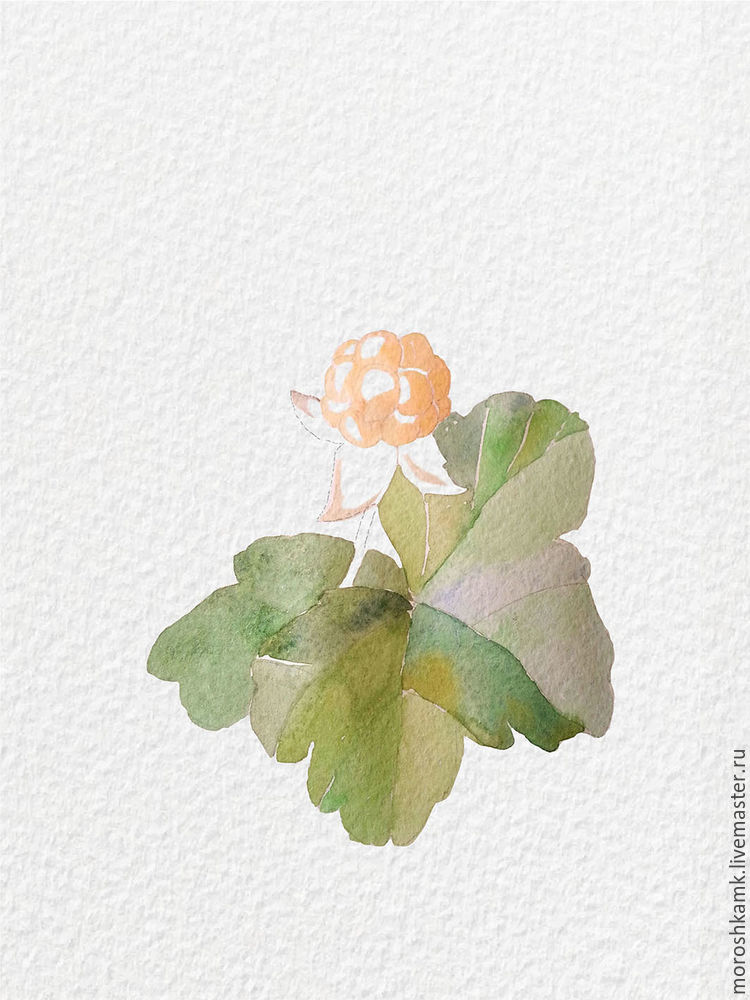 Intensify the colours: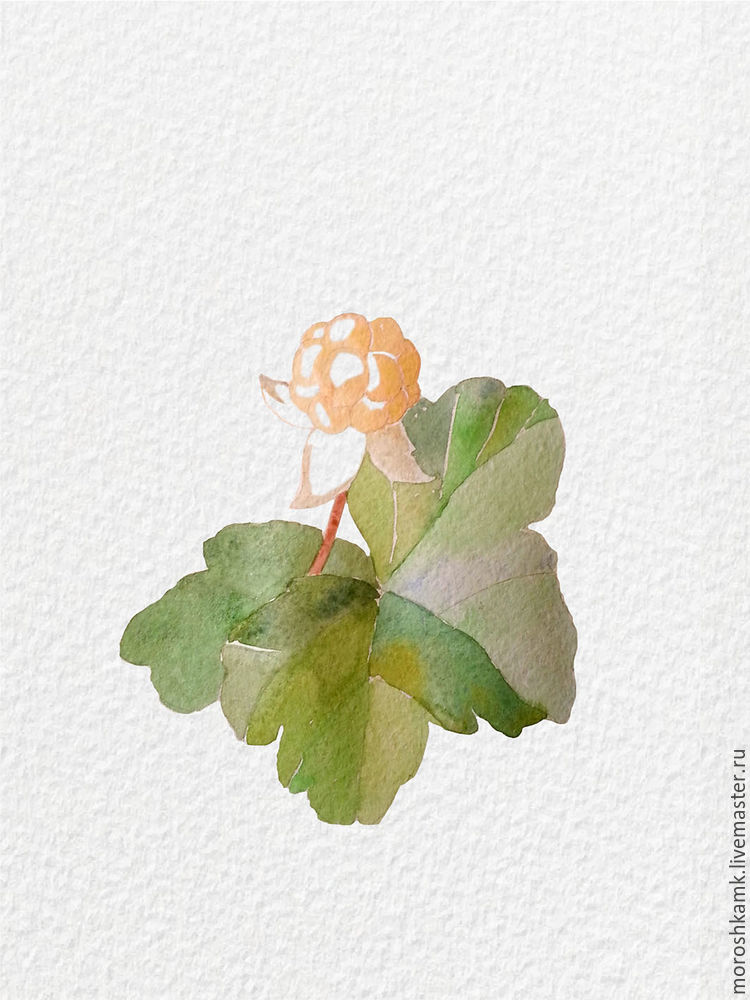 Paint additional shades: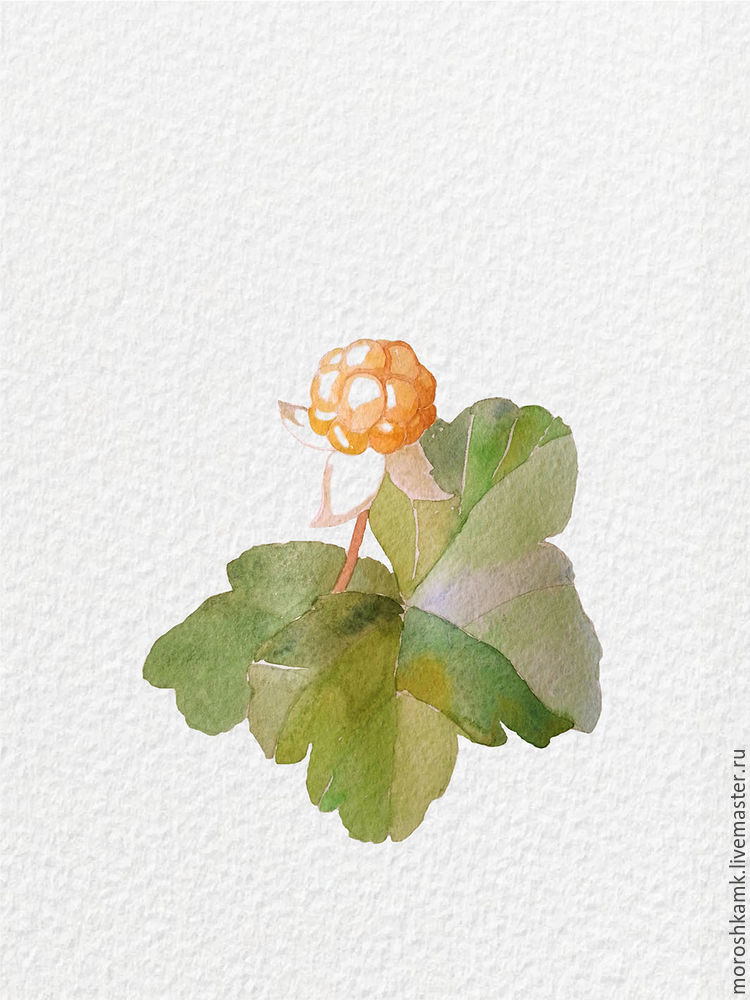 Emphasise the volume: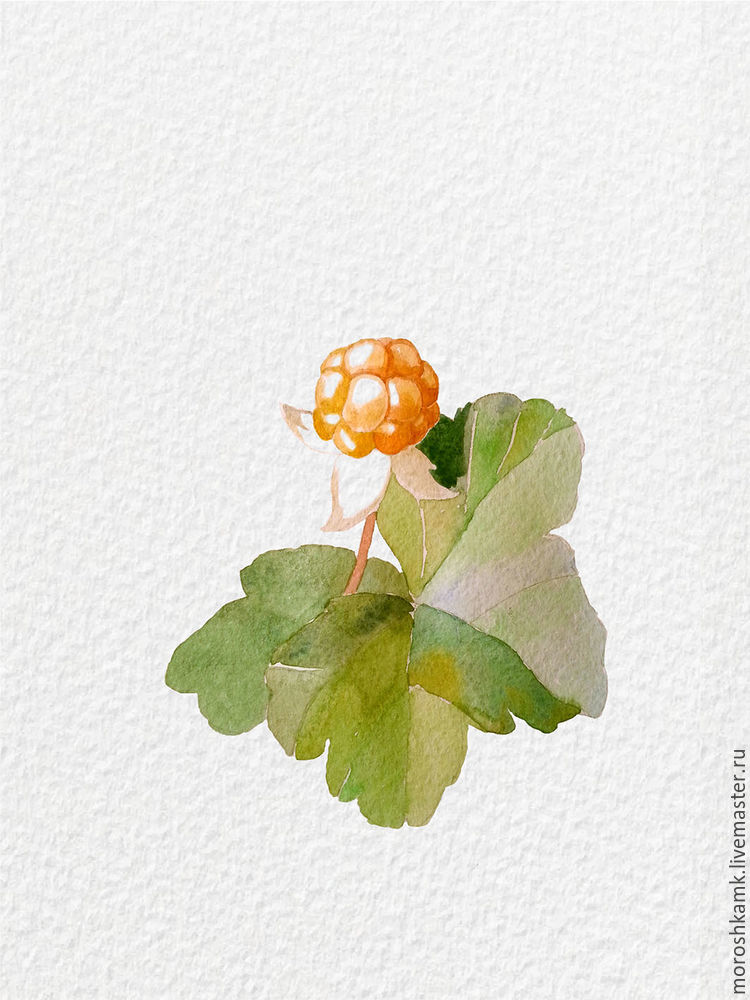 Add veins: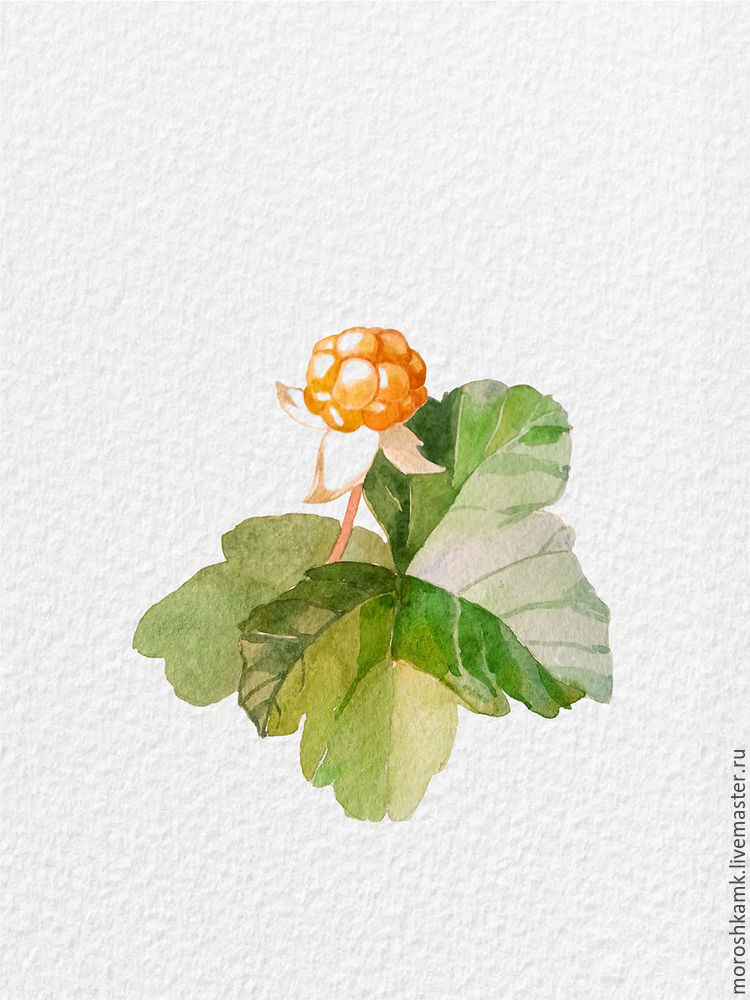 Add colour: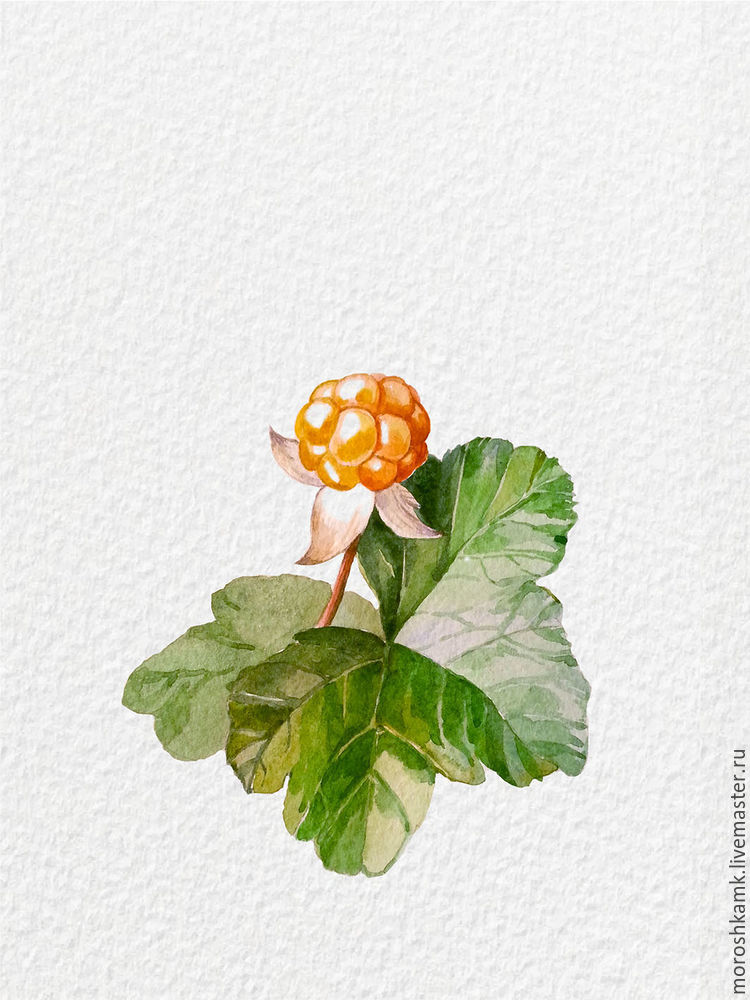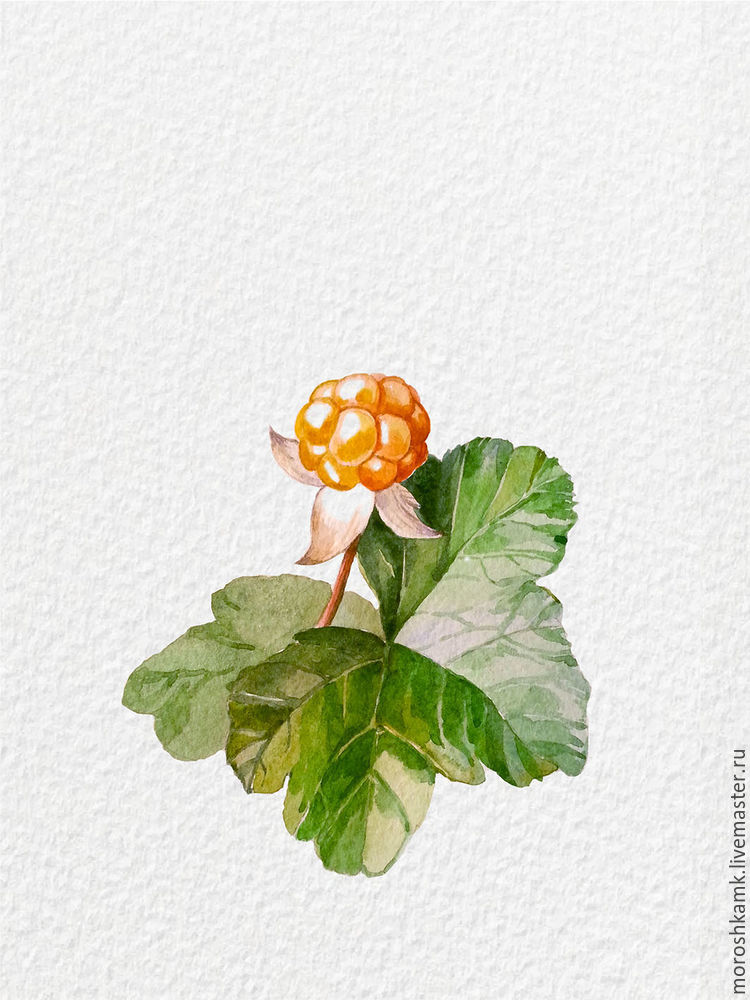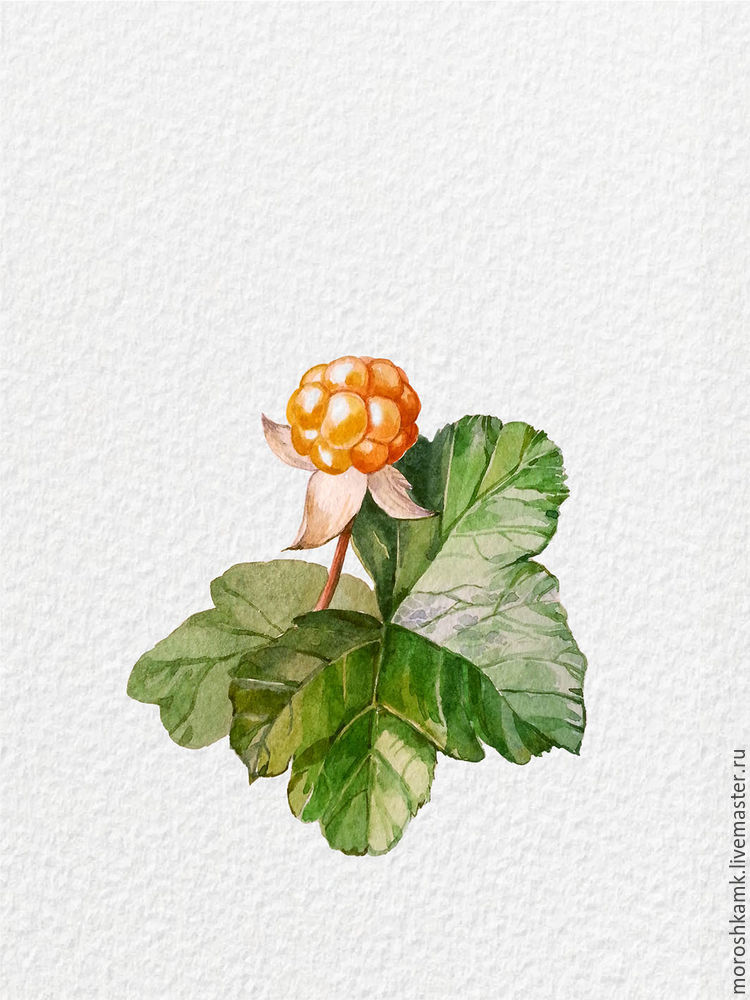 The success secret is the number of details you'll be able to see and to transfer without drawing attention to them — this means, your efforts mustn't be seen: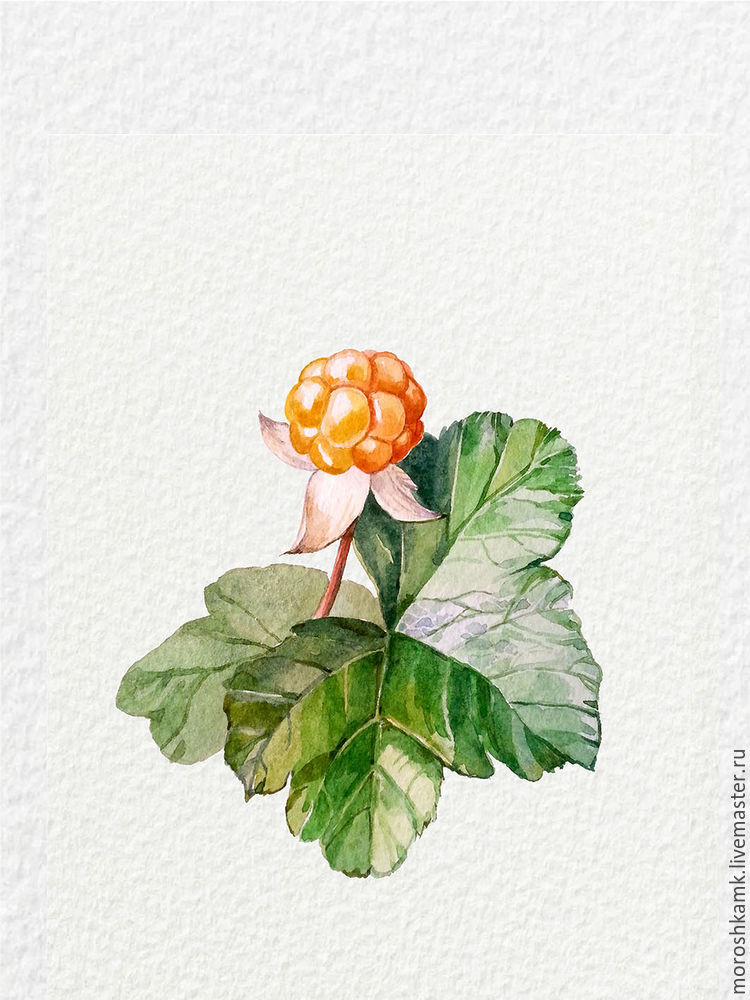 Add shade below to show the depth of the space: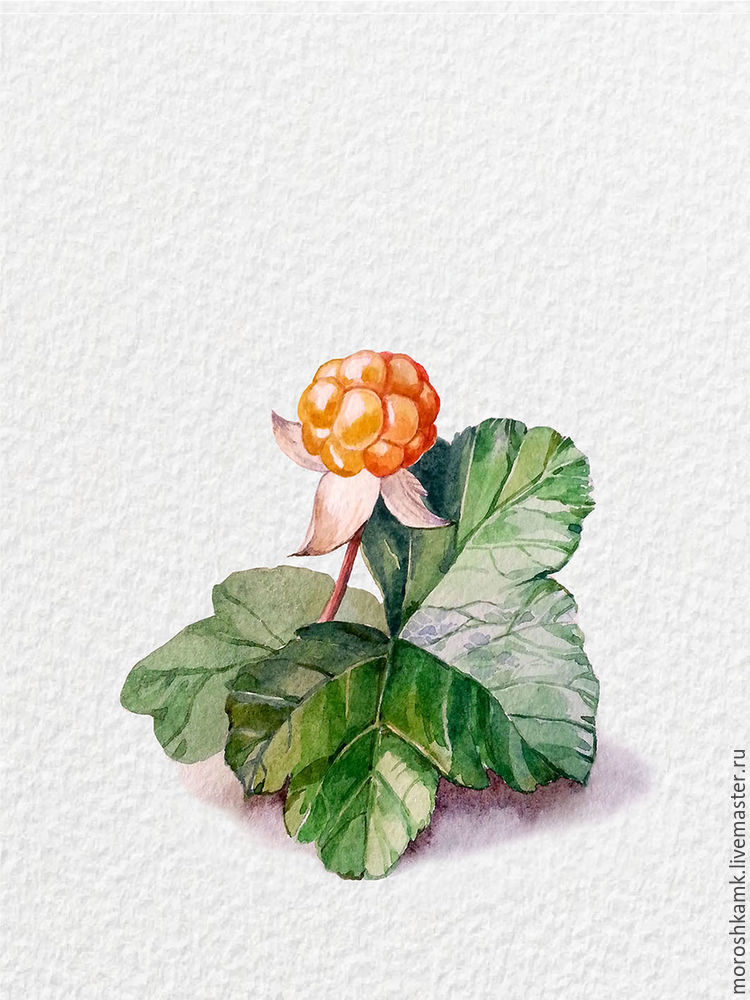 I hope, you've found some useful tips and got an overall idea of how to paint with watercolours. I wish you success!
DIYs & Tutorials on the topic