Creative Ideas of Classic and Original Denim Jackets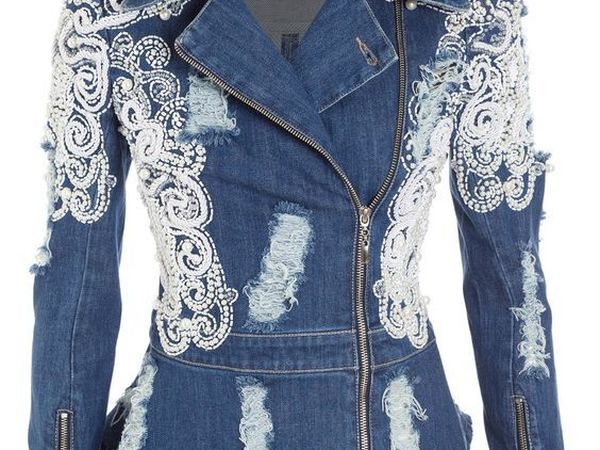 Denim jackets take a worthy place in the wardrobe of every woman. With lapels and without, strict, business, formal and glamorous, with a collar and without, form-fitting or loose, short or long, with embroidery or sequins — it's all about a favourite jacket.
When looking for ideas, I was pleasantly surprised how different the jackets may be. I want to offer you ideas of denim jackets that captivated me with elegance and original design. I hope you will like this selection. Pleasant viewing!