The Extraordinary Beauty of Japanese Embroidery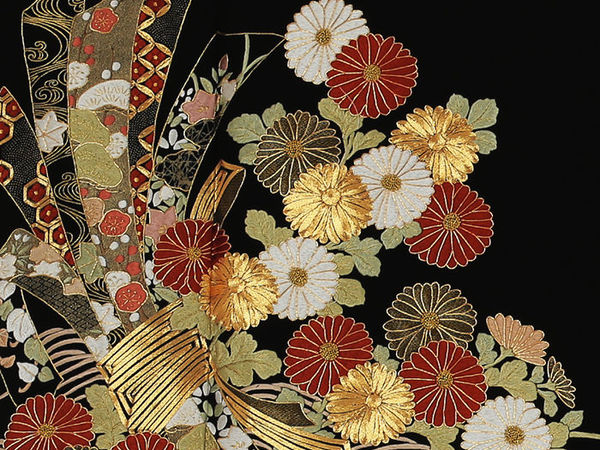 Even a short acquaintance with traditional Japanese embroidery faced me with so many techniques and terms that I failed to understand all for one article. Each area of Japan has its own embroidery style and its name. Even each atelier that sells embroidered products uses their own brand names for all techniques leading foreigners to a complete standstill.
So I suggest just to enjoy the unusually beautiful and uniqueness of Japanese embroidery and motifs that are very much different from ours.