Creating an Exquisite Black Currant Jewelry Set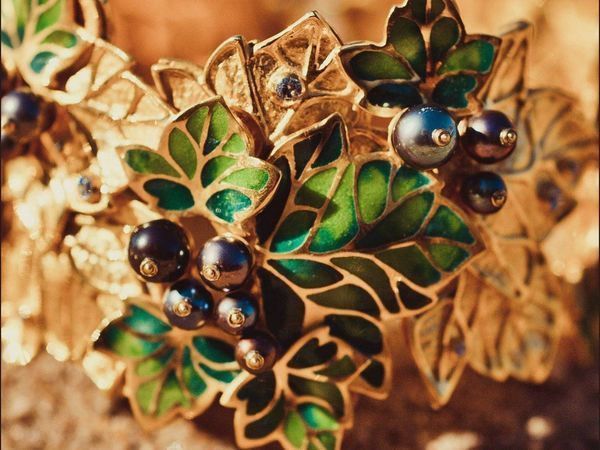 This is my first tutorial here and I hope not the last one :) I want to tell you about a project that turned out to be the starting point in my work. It is called Black Currant and was my diploma when I graduated in 2013. The set consists of a necklace and bracelet out of copper, cupronickel, silver decorated with hot enamel, black pearls and cubic zirconia.
The process took me about 5 months, but if you work non-stop, maybe you can handle it for a month or two :)
1. I made the design first.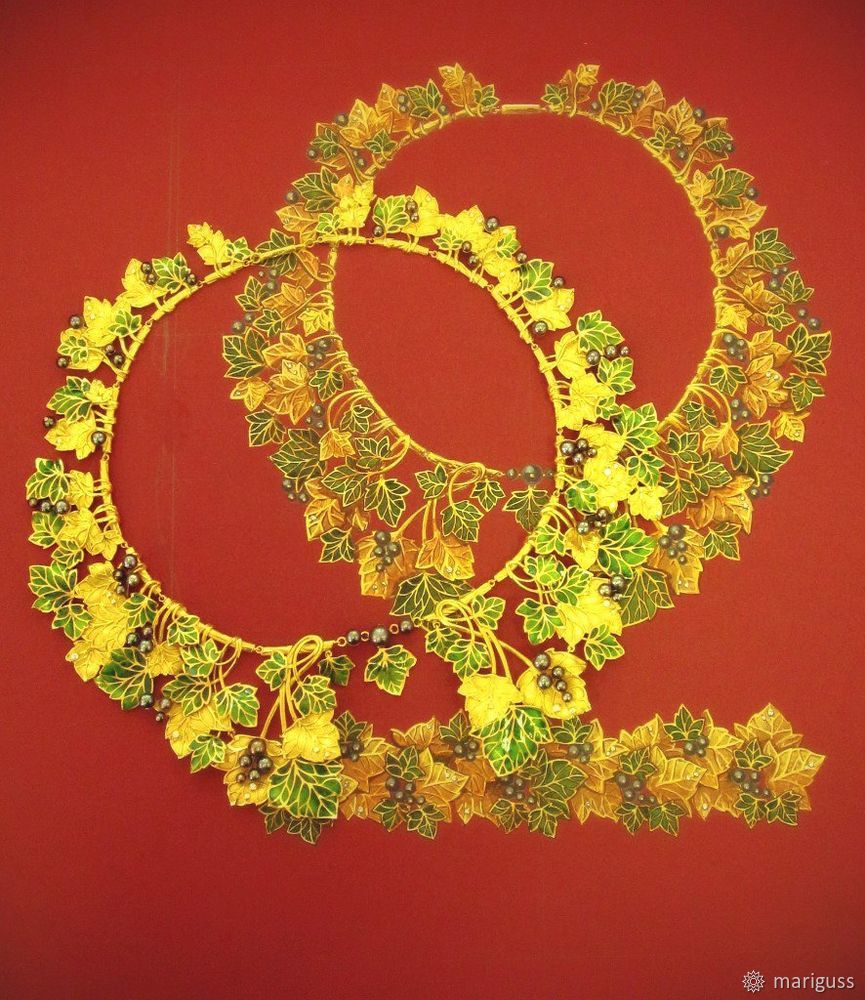 2.Each leaf was painted separately, you can see how I stitched the patterns to metal blanks. I made the holes to beforehand get ready for removing the spaces between the veins.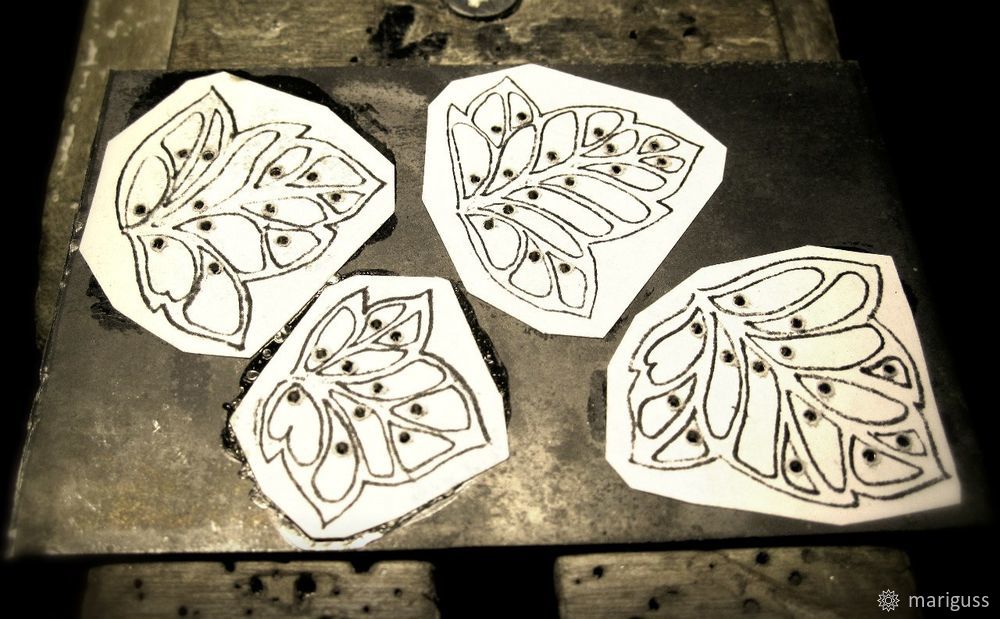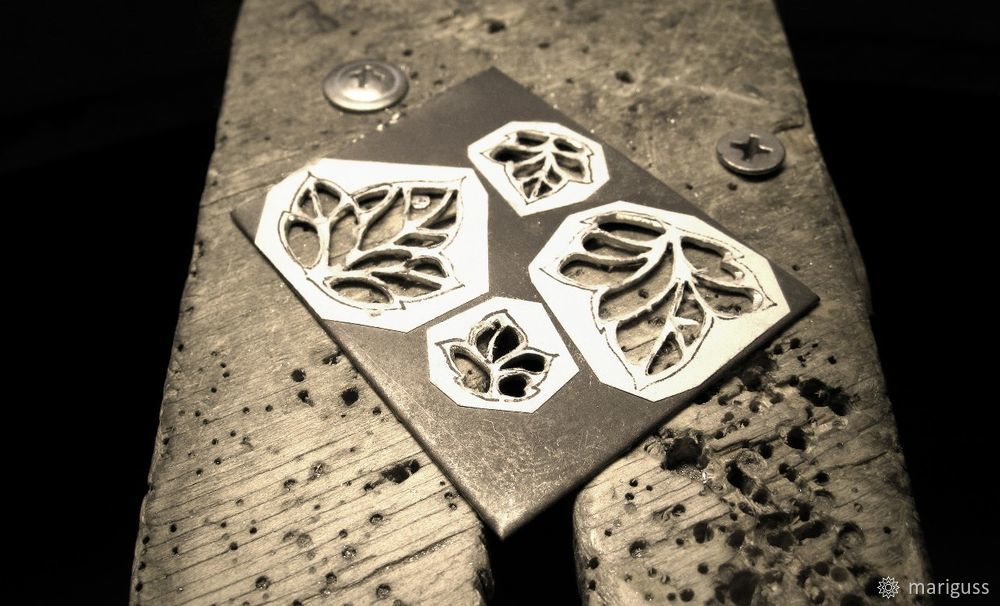 3. I cut out the spaces: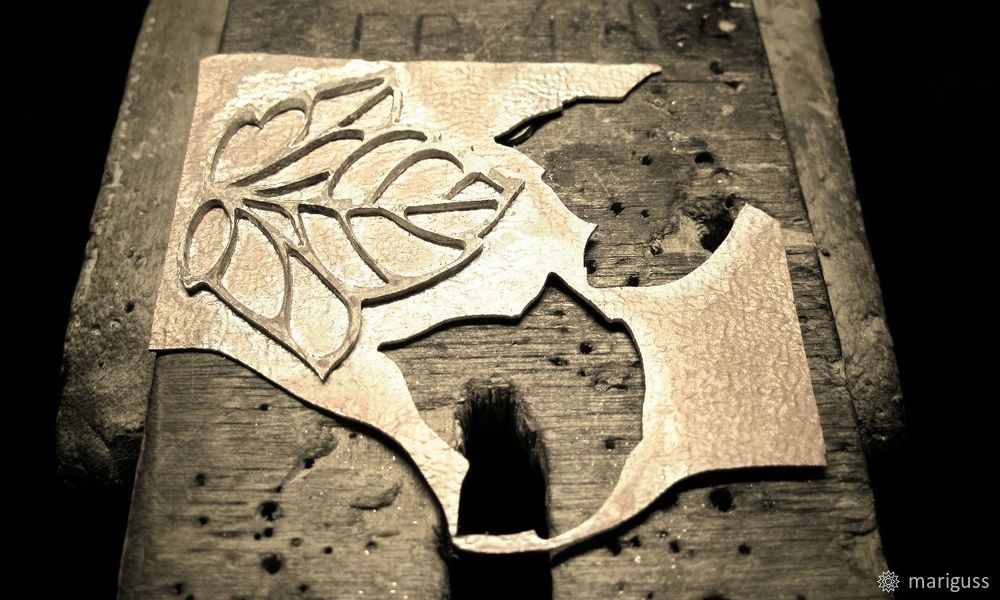 4.Made many blanks: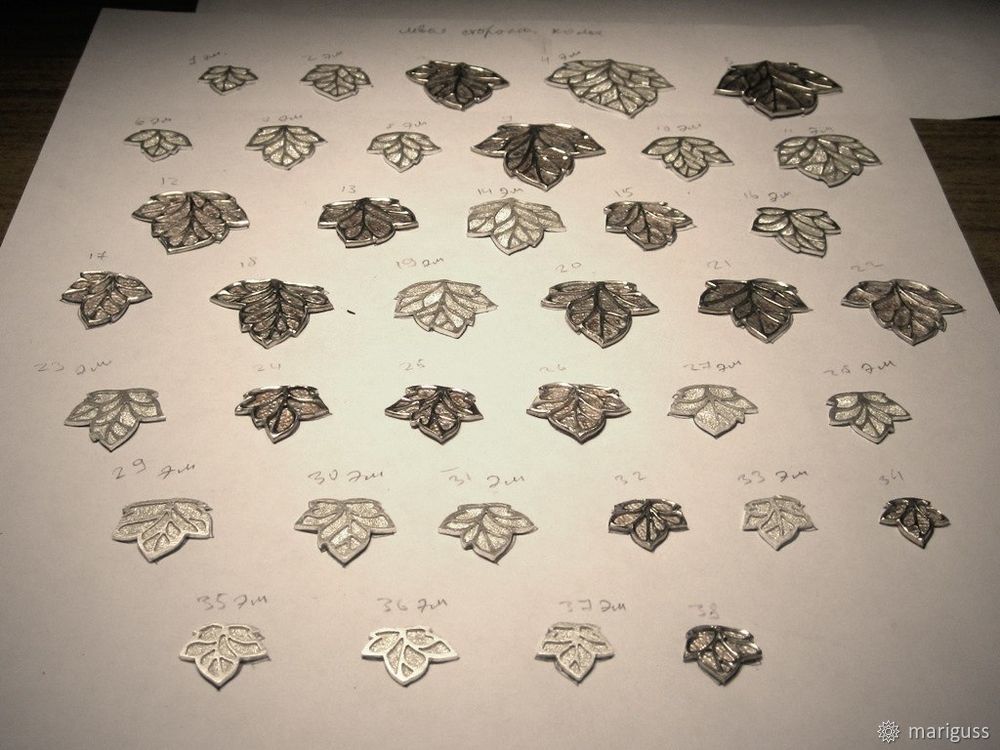 5. The necklace was a cord out of parts connected with rings. You see its blanks here: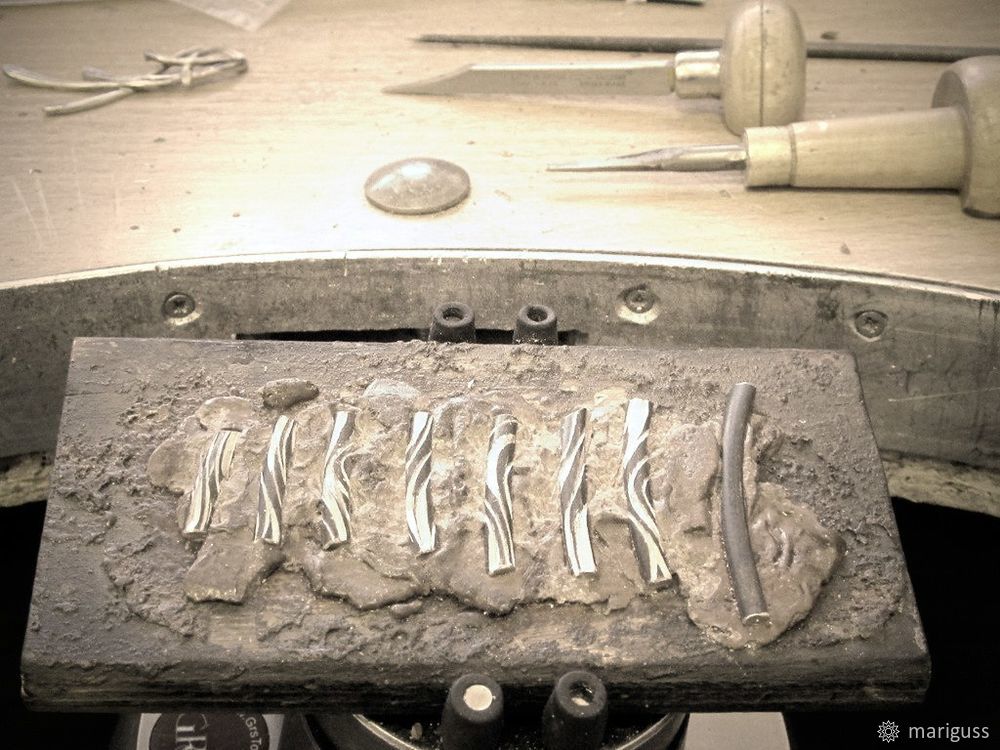 6. Comparing with the sketch: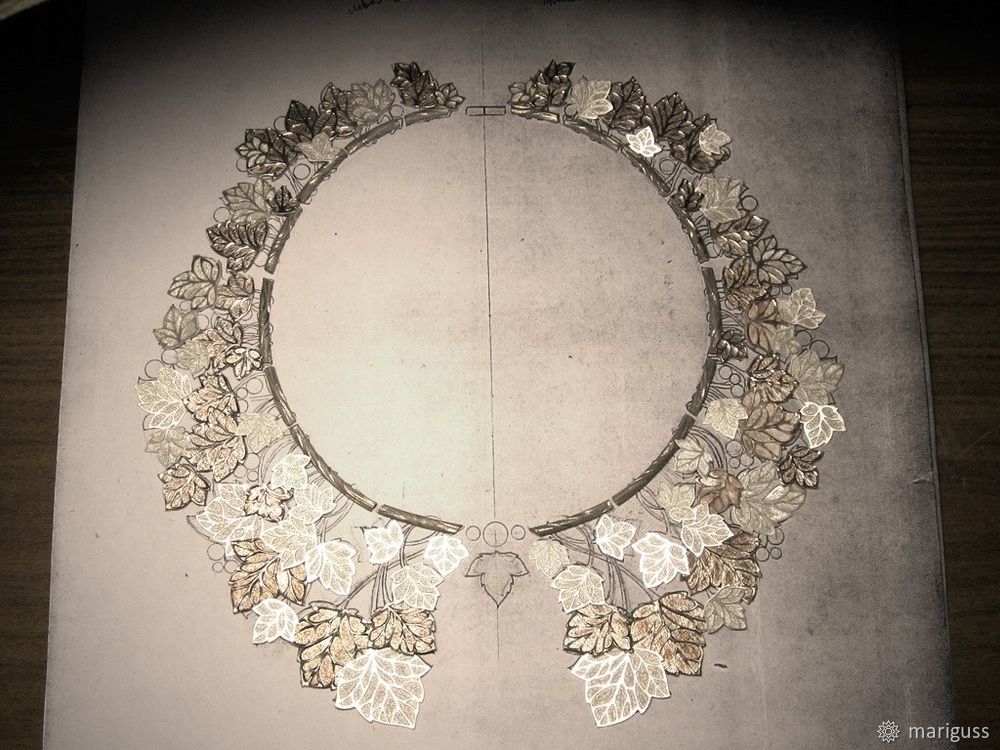 7. I assembled all, soldered twigs to the leaves: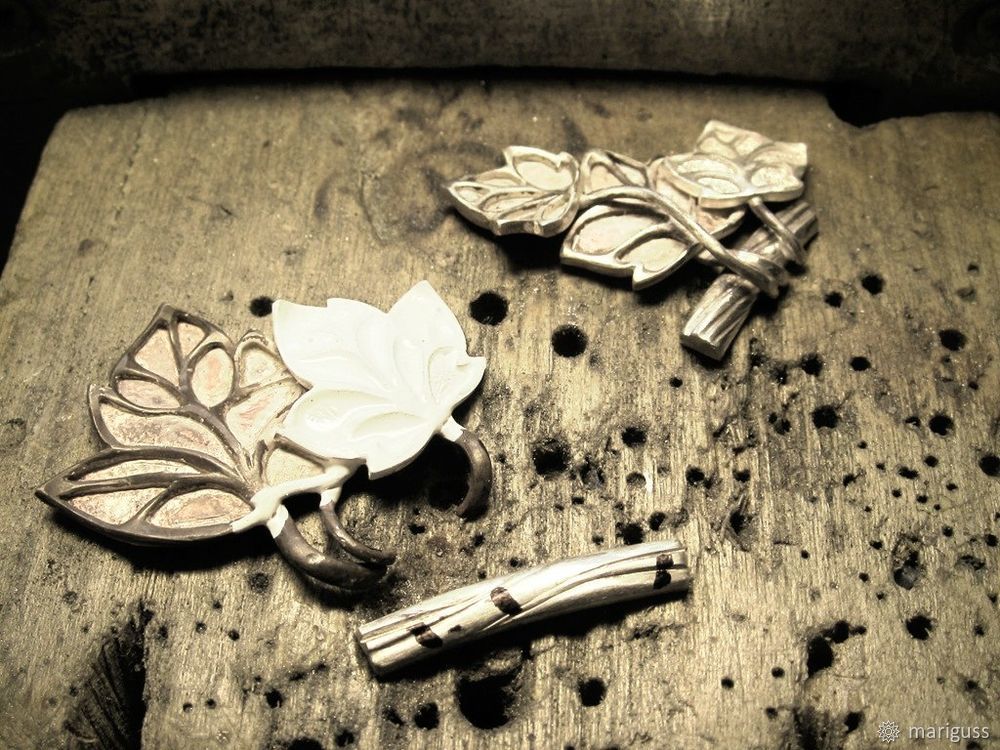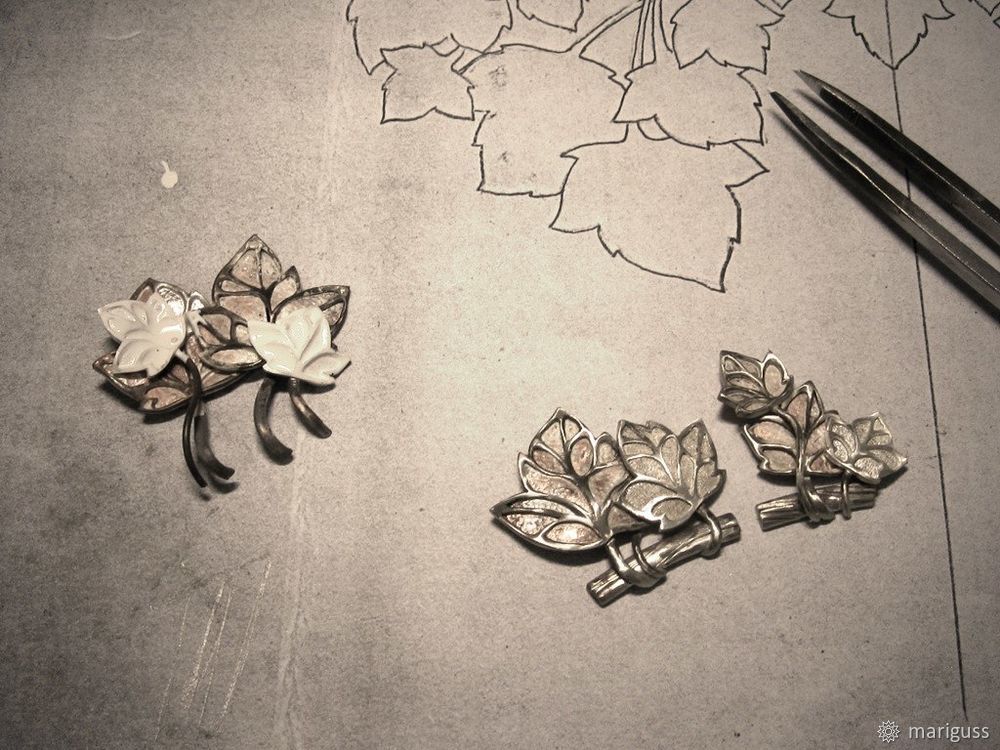 8. Gradually, step by step, the necklace was assembled.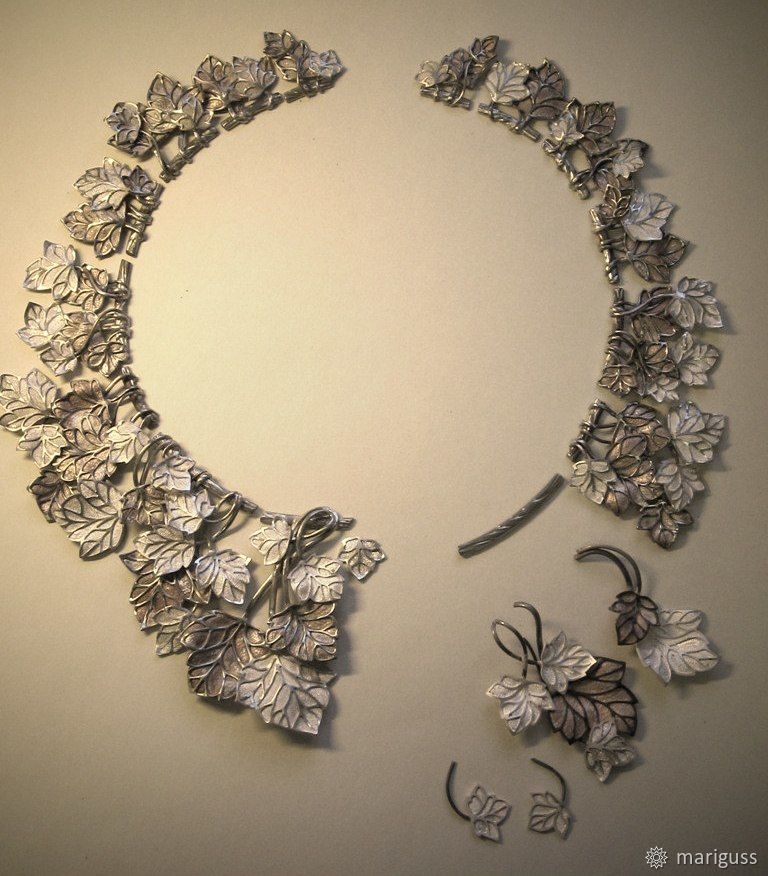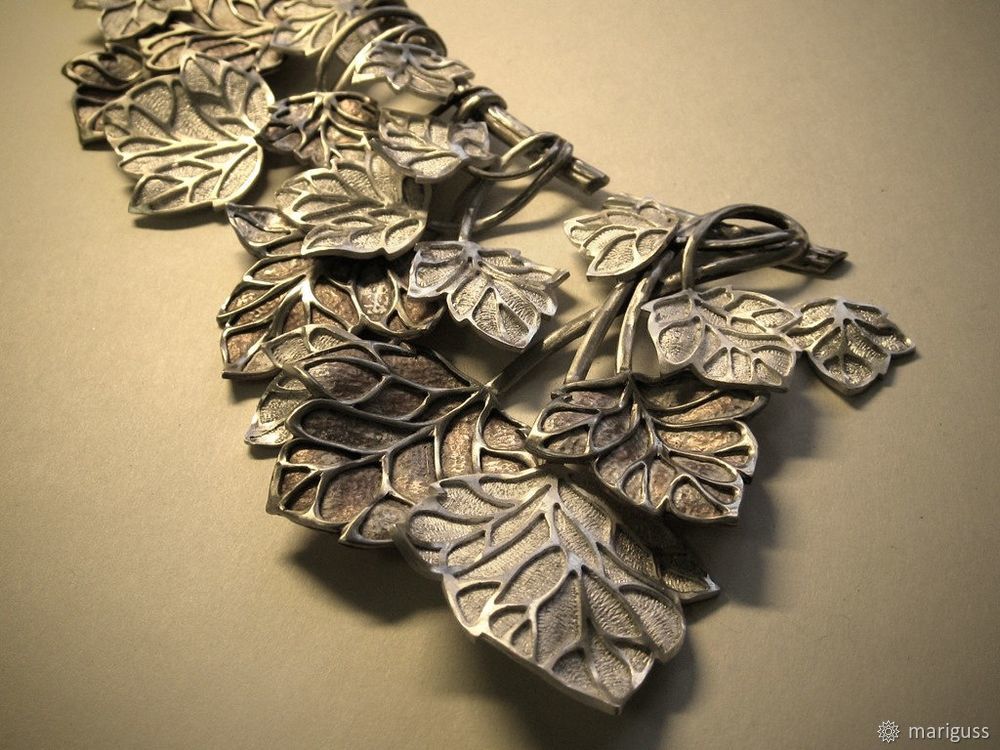 9. Once all the elements are in their places, it is necessary to solder rings, cups and nests for pearls and stones.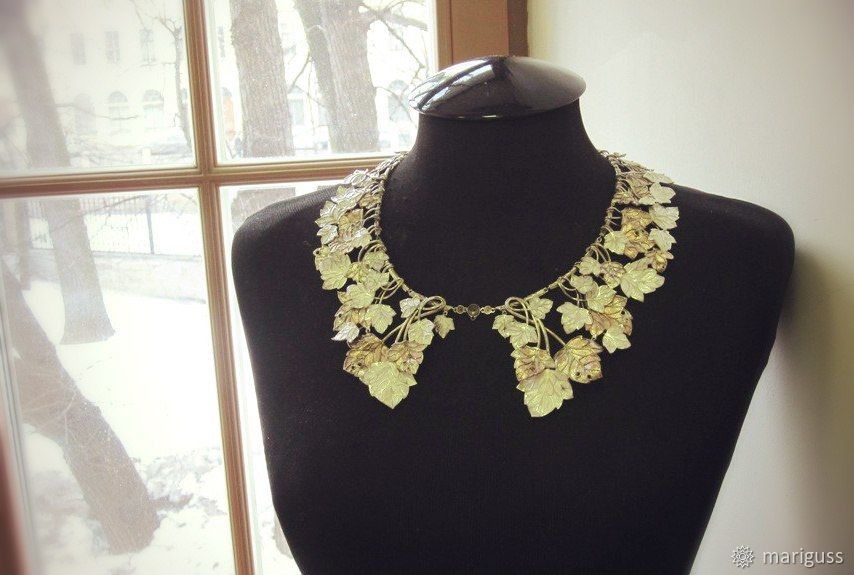 10. Fitting pearls: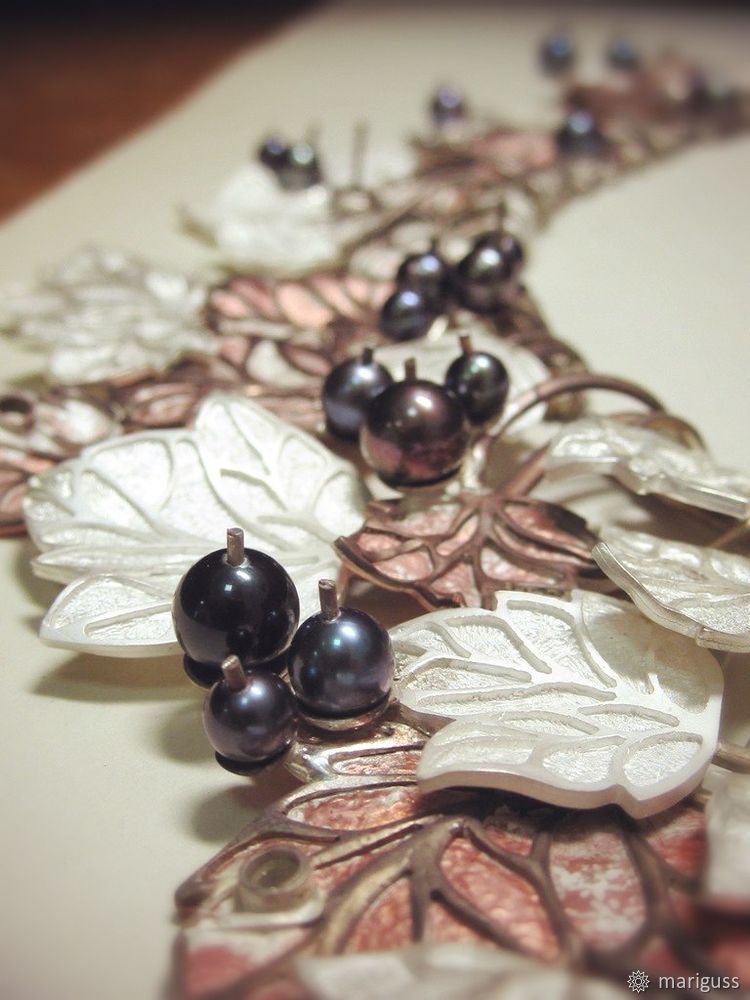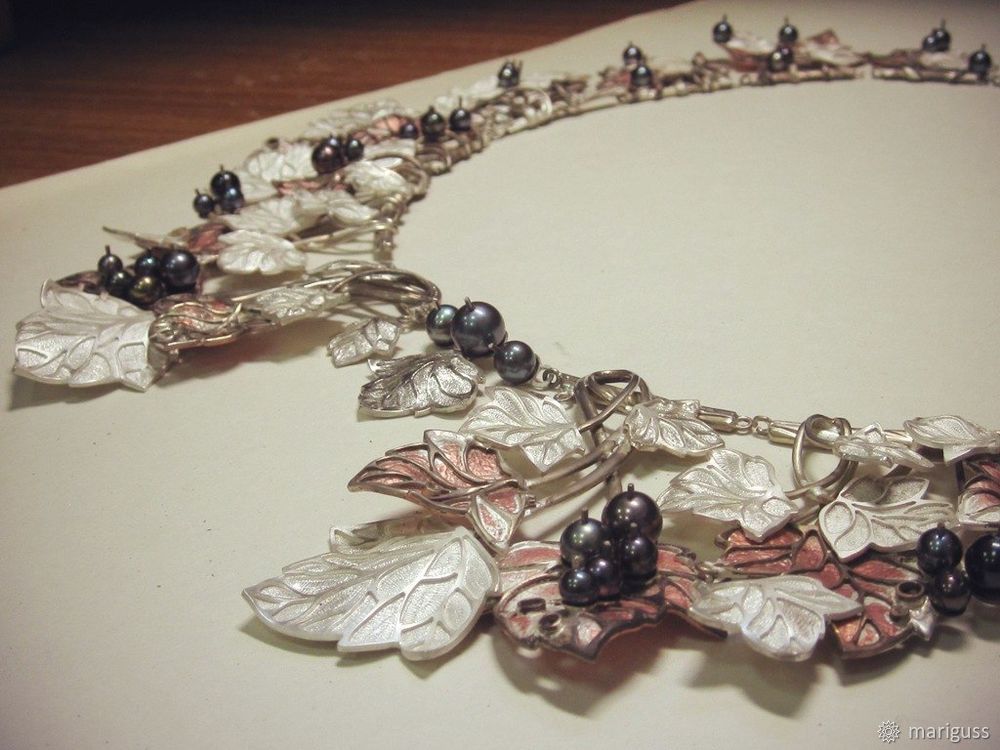 11. Put the necklace aside and begin cutting the frame and leaves for the bracelet.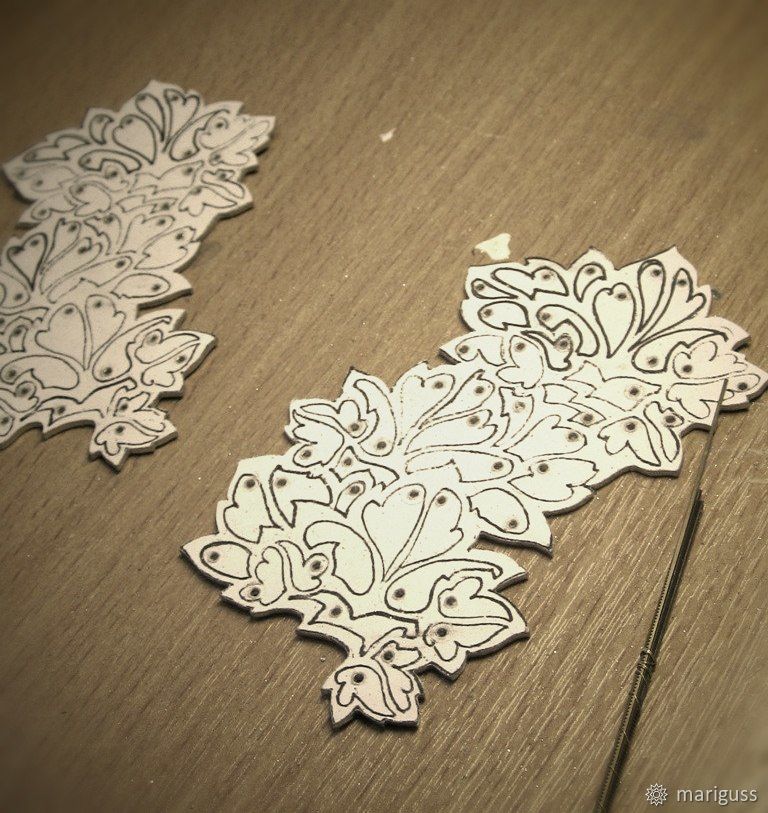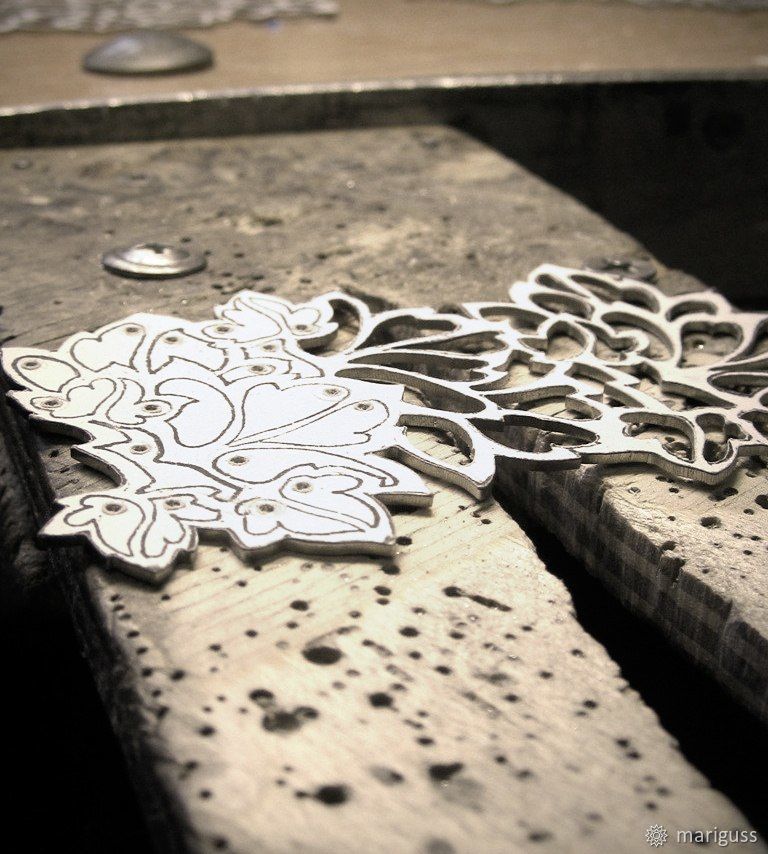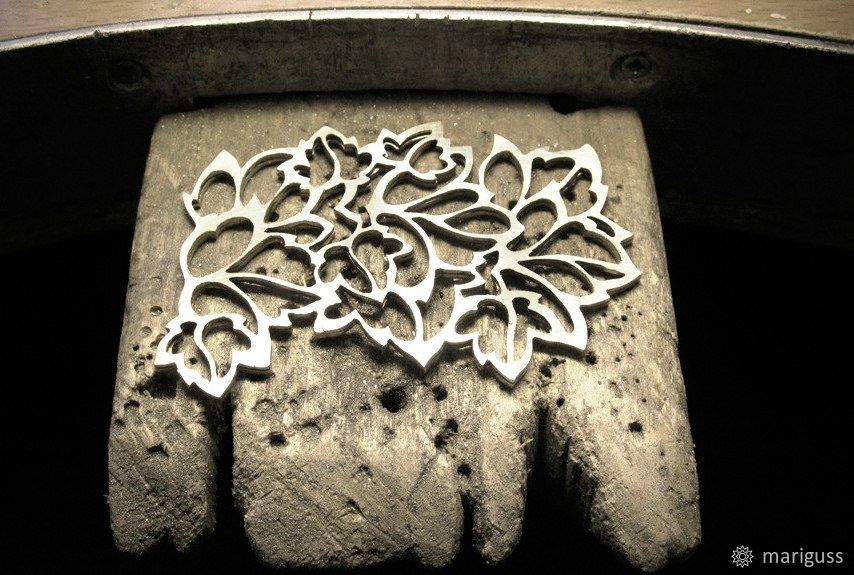 12. The bracelet consists of 3 elements. Bend them and solder voluminous leaves on them. Add casts for cubic zirconia.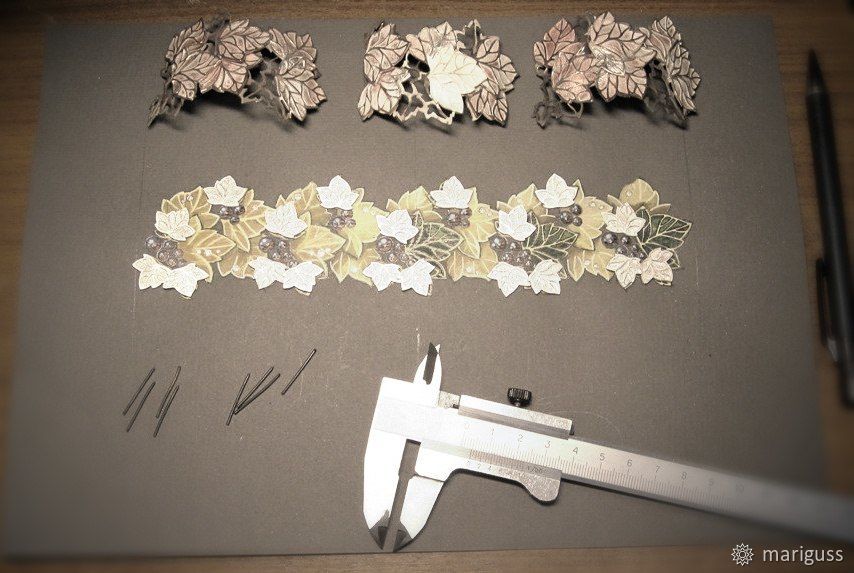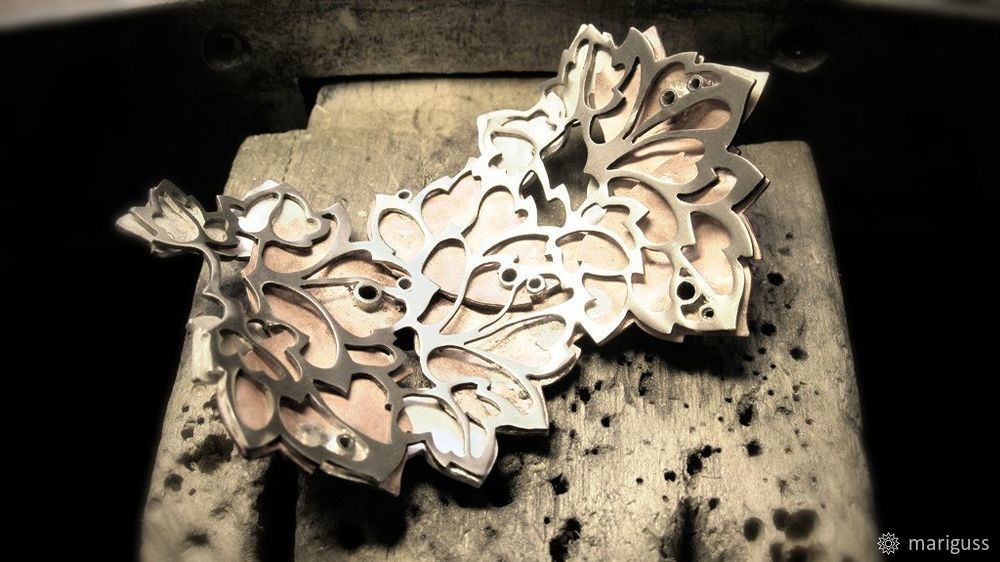 13. Me in the process of working on the necklace.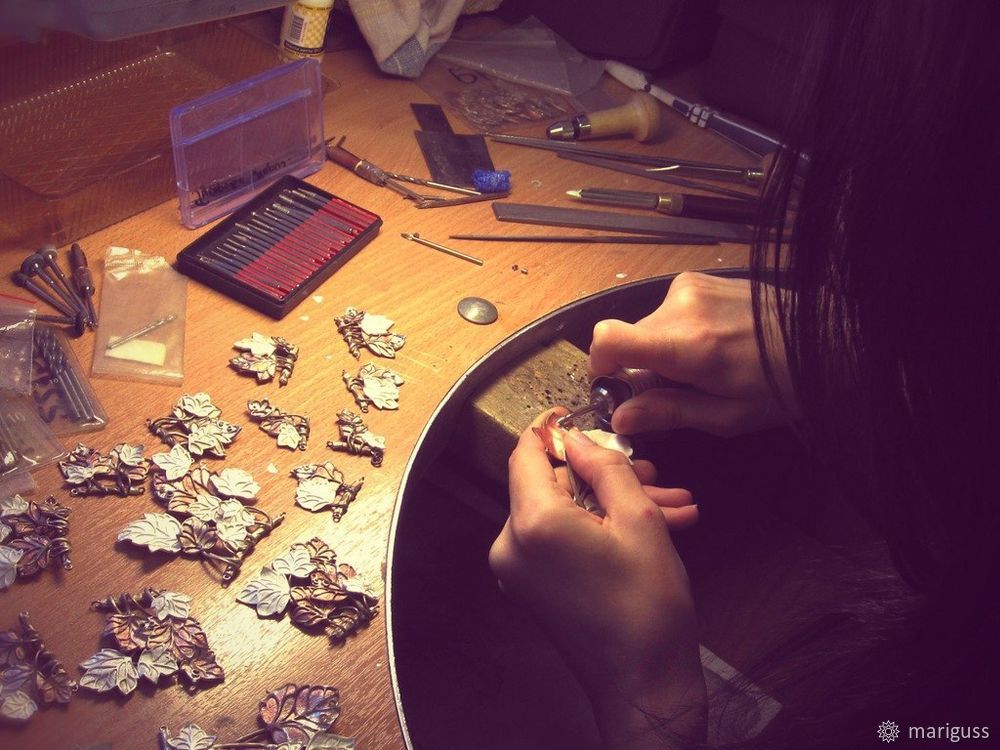 14. When working with metal is over, all joints, rings, casts, and leaves are in their places, the fun begins! Work with hot enamel. It is baked in a muffle oven at 750-800 C.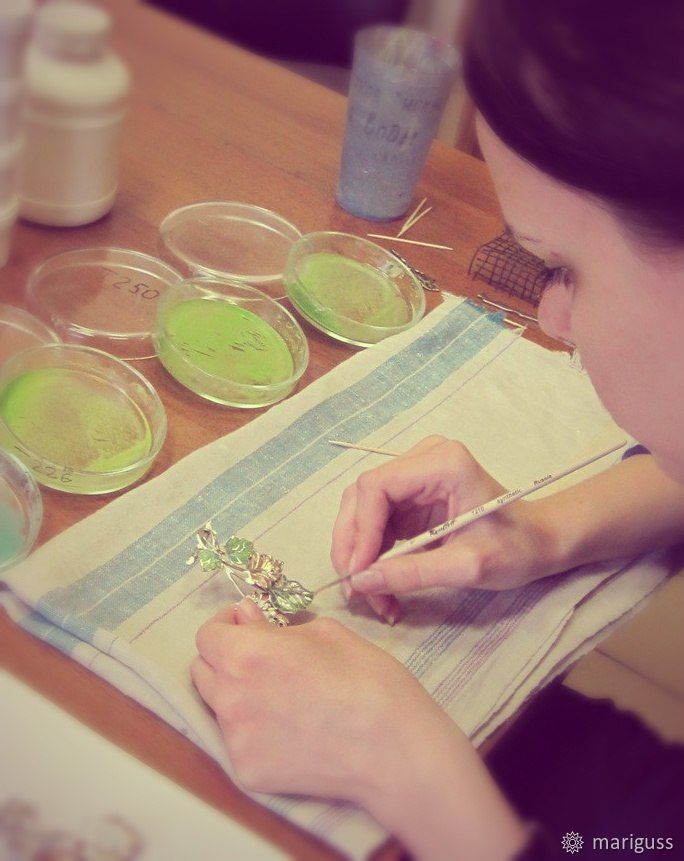 15. Enamel remains its pure color when applied to gold or silver, that's why some leaves are made out of silver.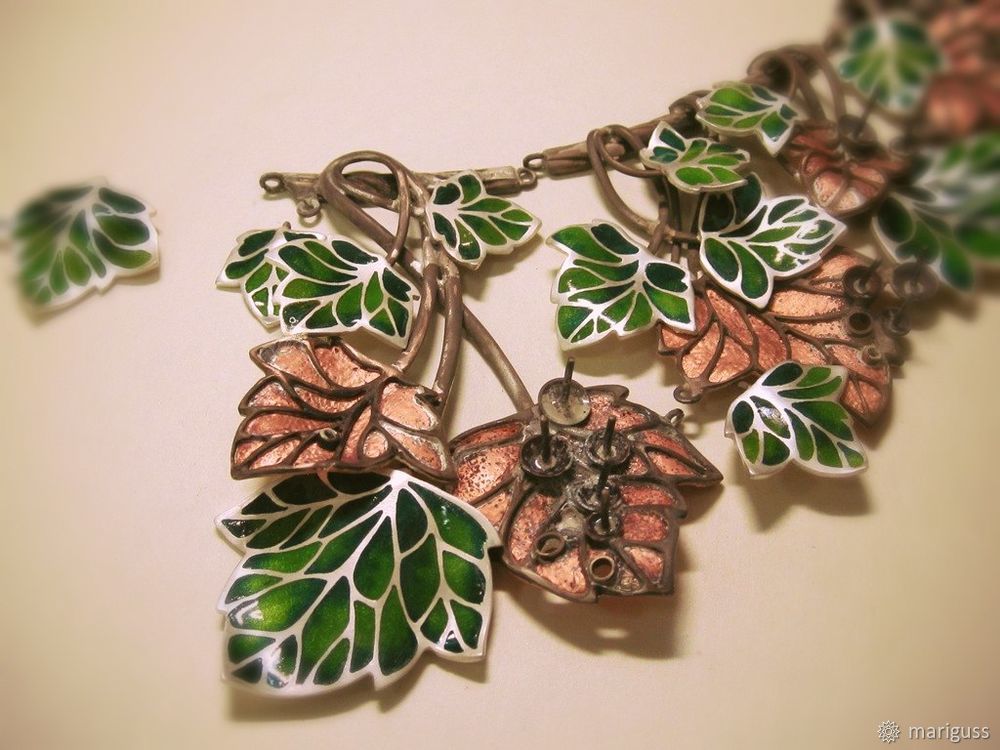 16. After the enamel is applied, the linking rings are soldered and the necklace and bracelet are sanded. Then add stones: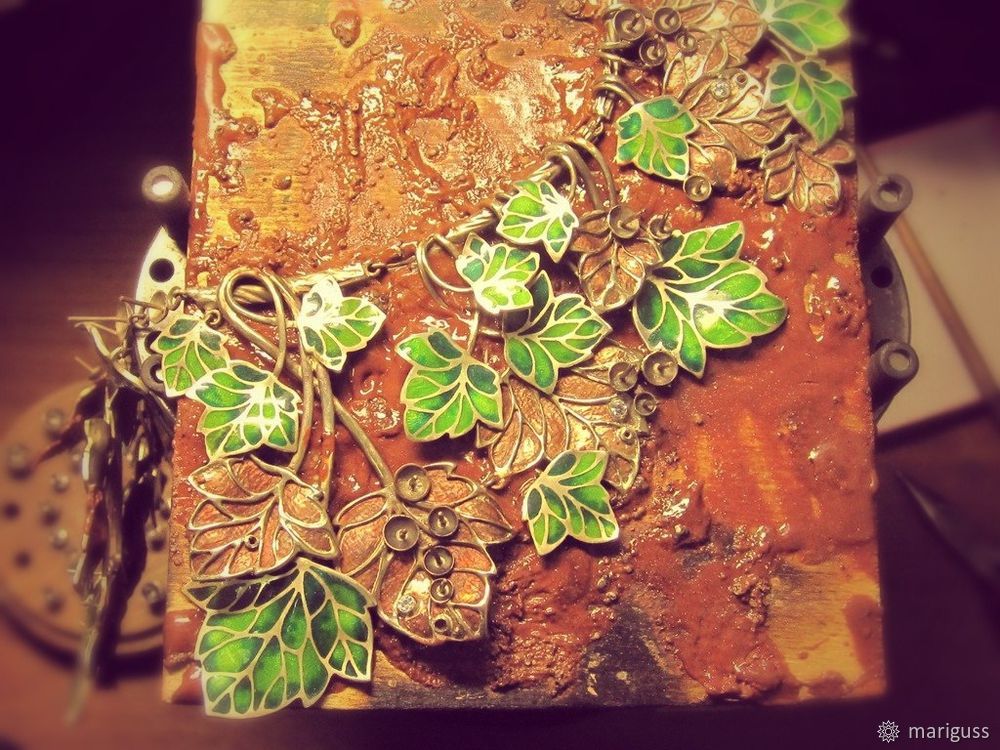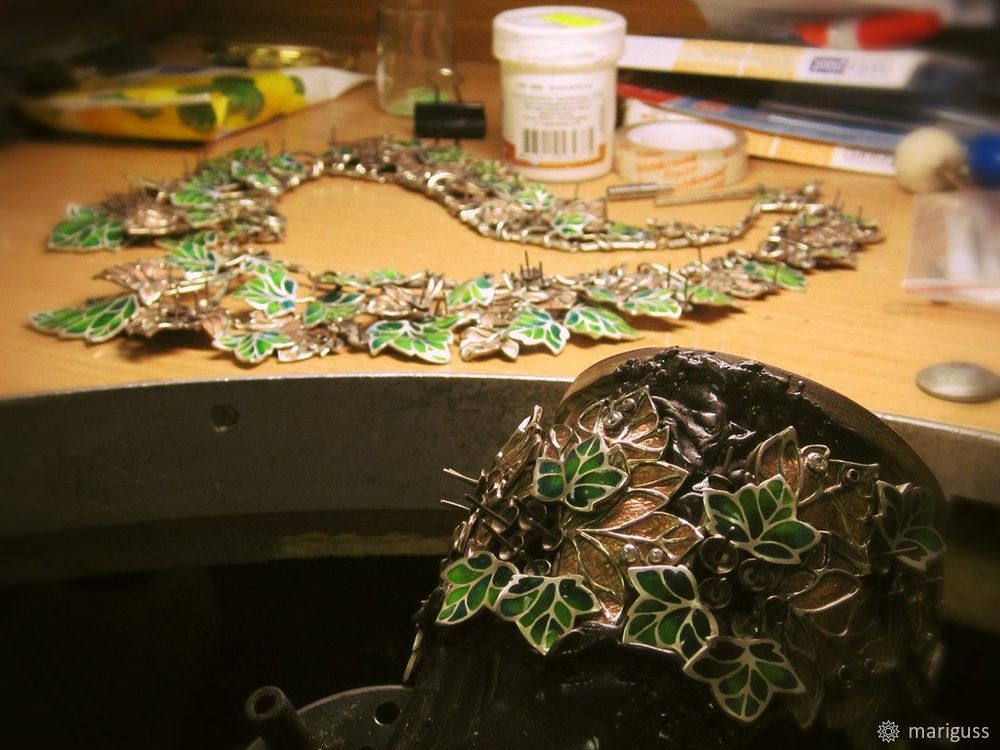 17. After all stones are fixed, the product is finally polished and gilded.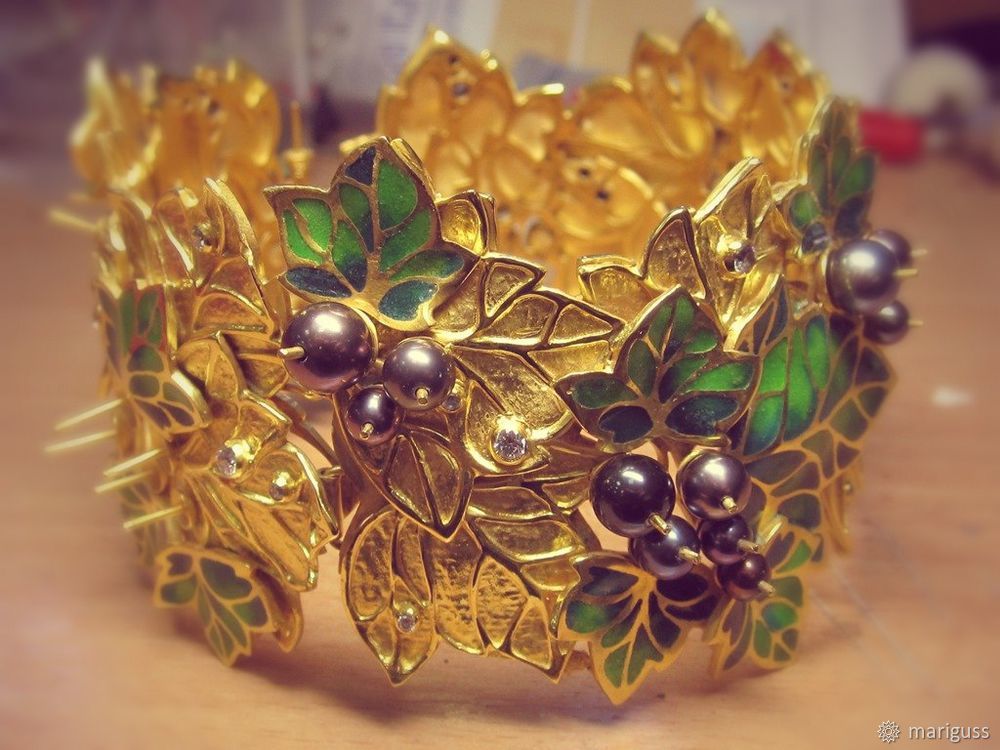 18. The pearls are drilled through, mounted on the pins and fixed.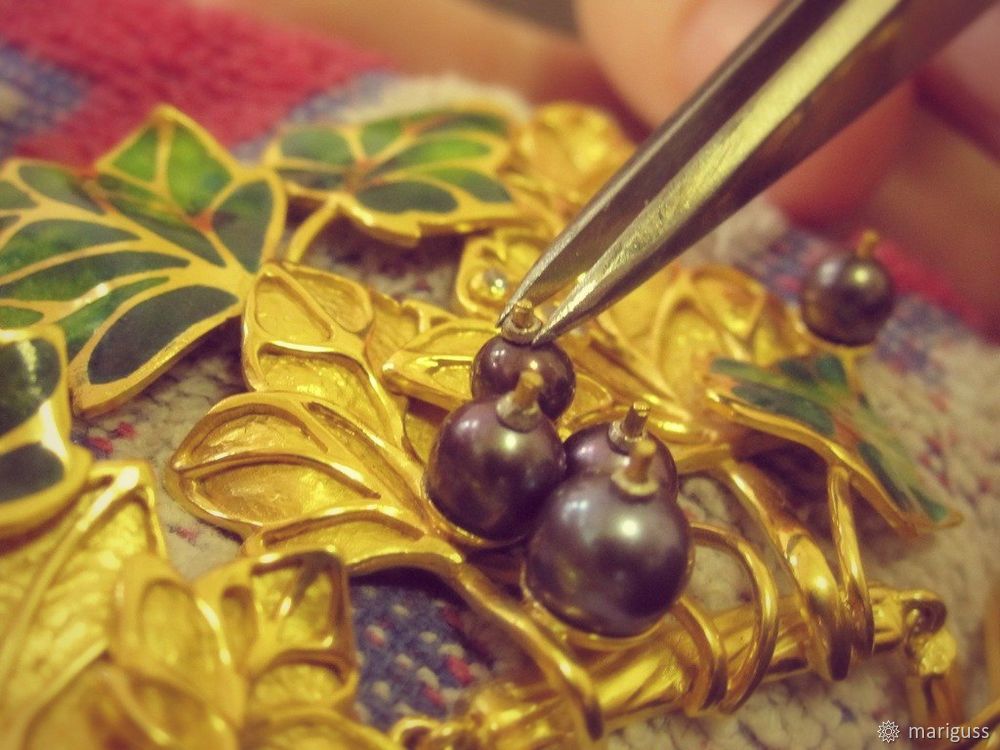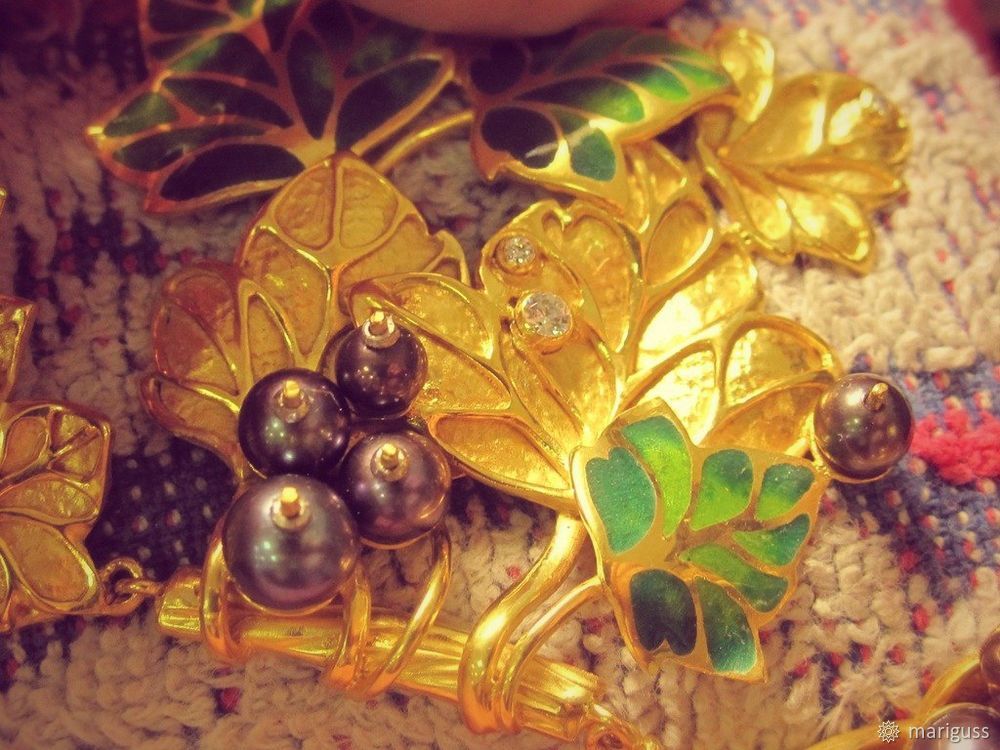 19. Fitting the finished necklace on a mannequin.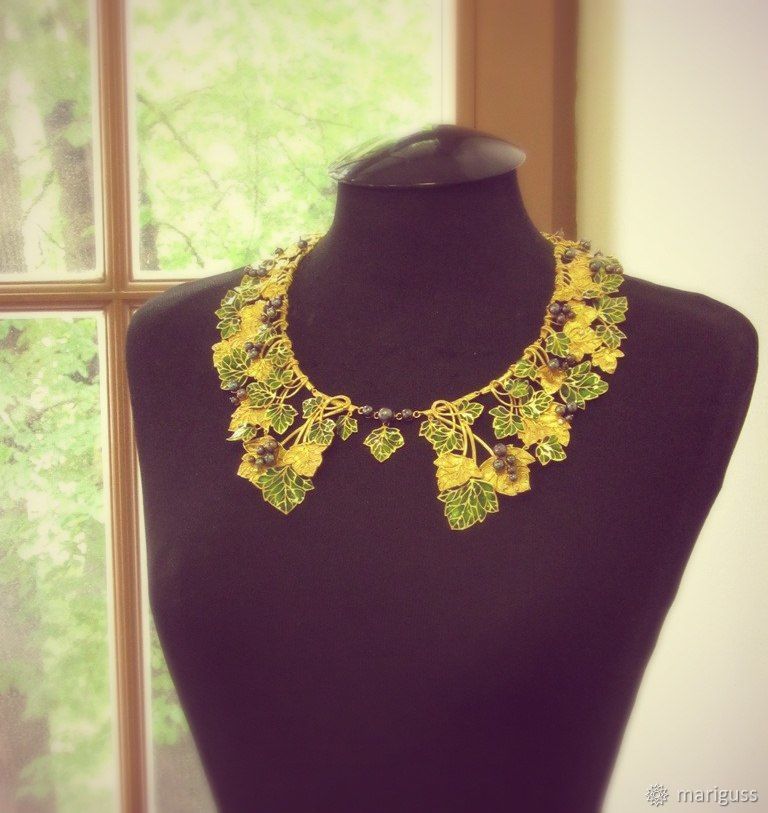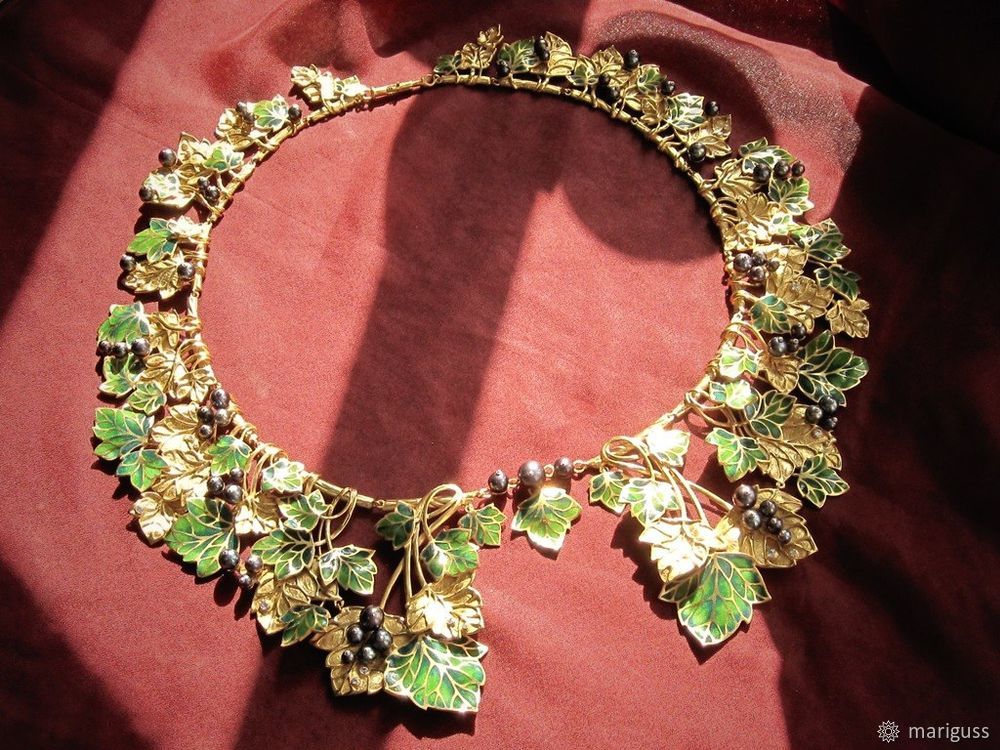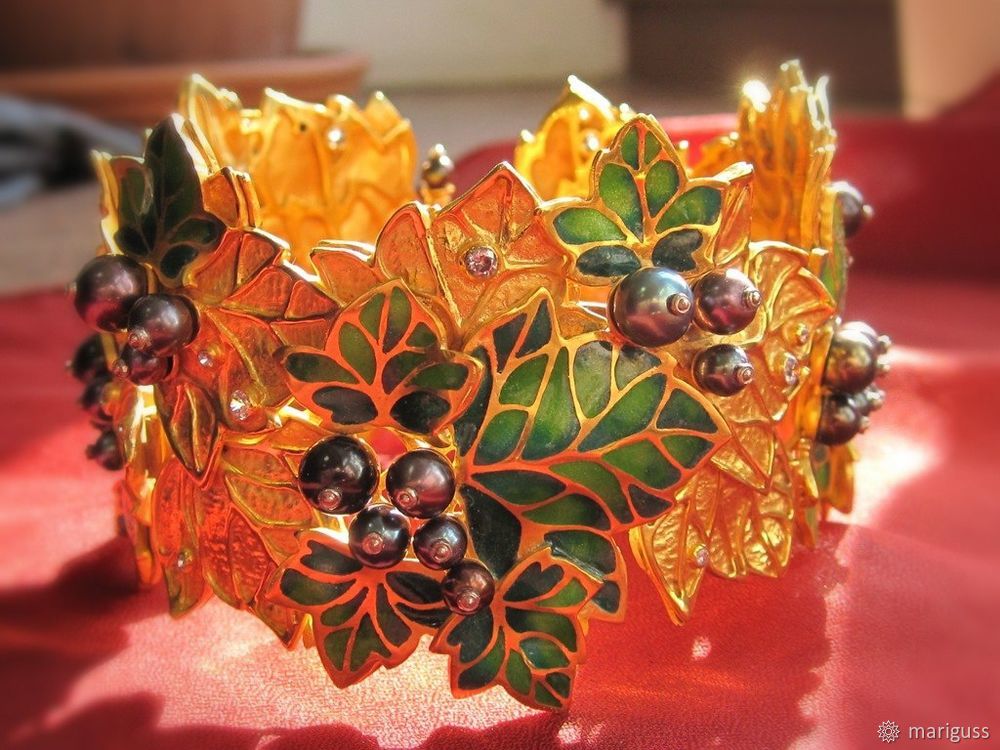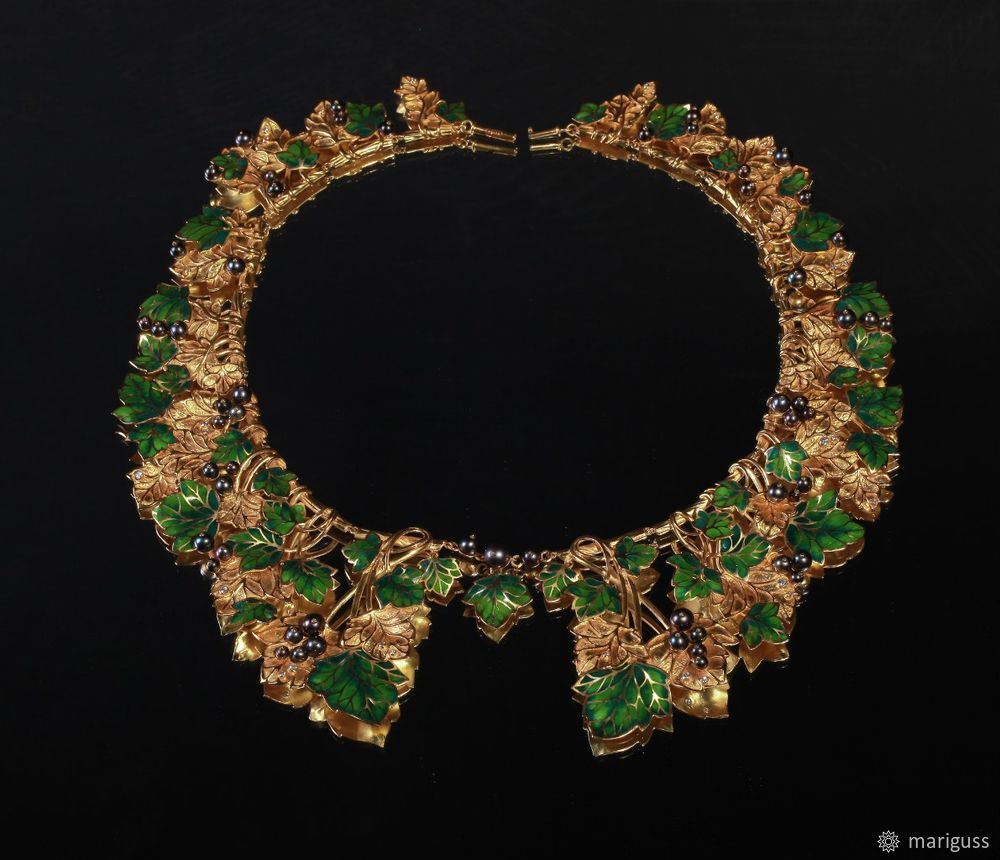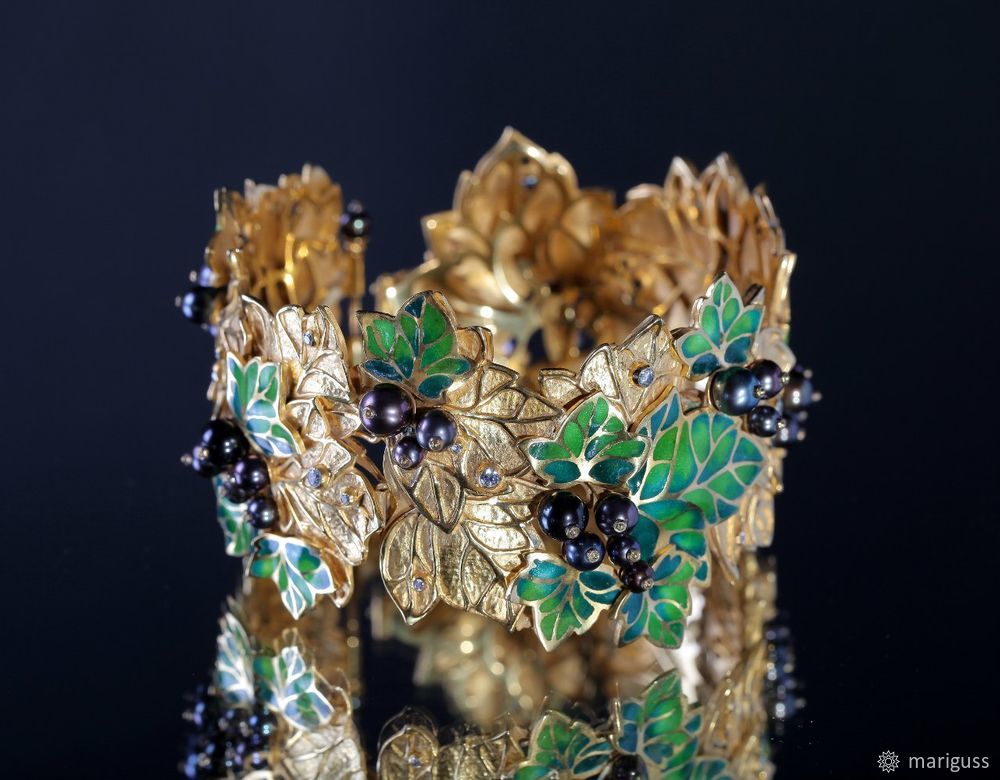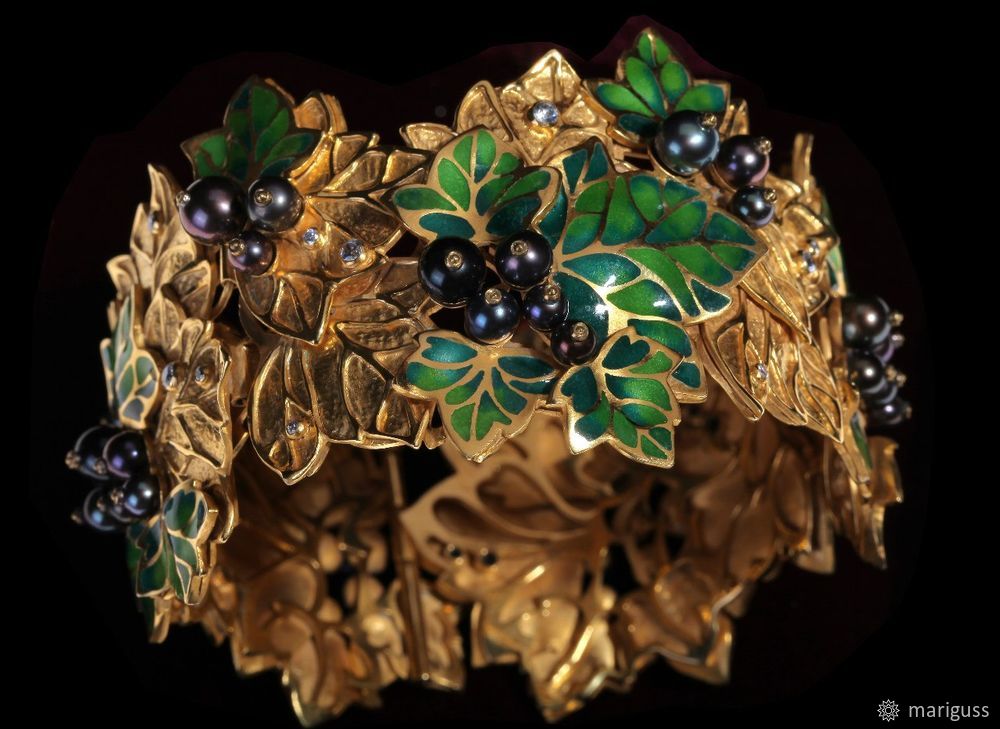 20. I wouldn't be me if I didn't had the jewelry set shot.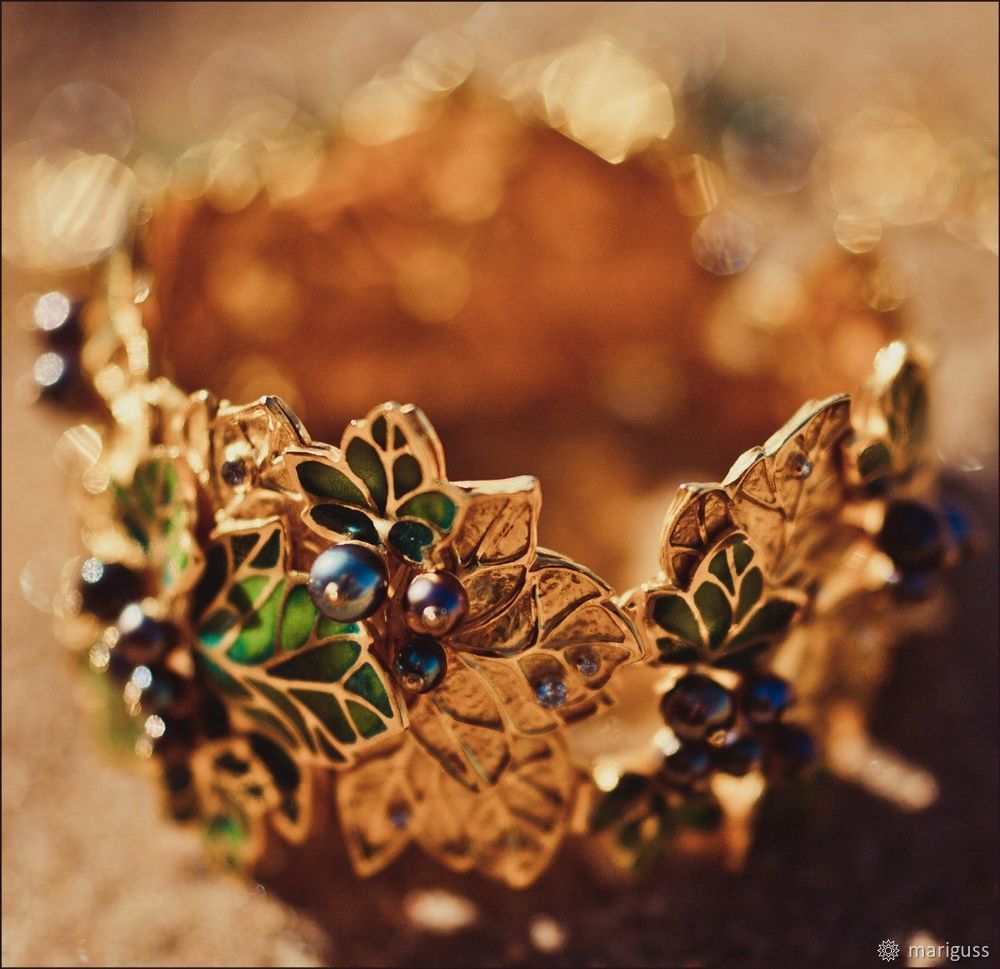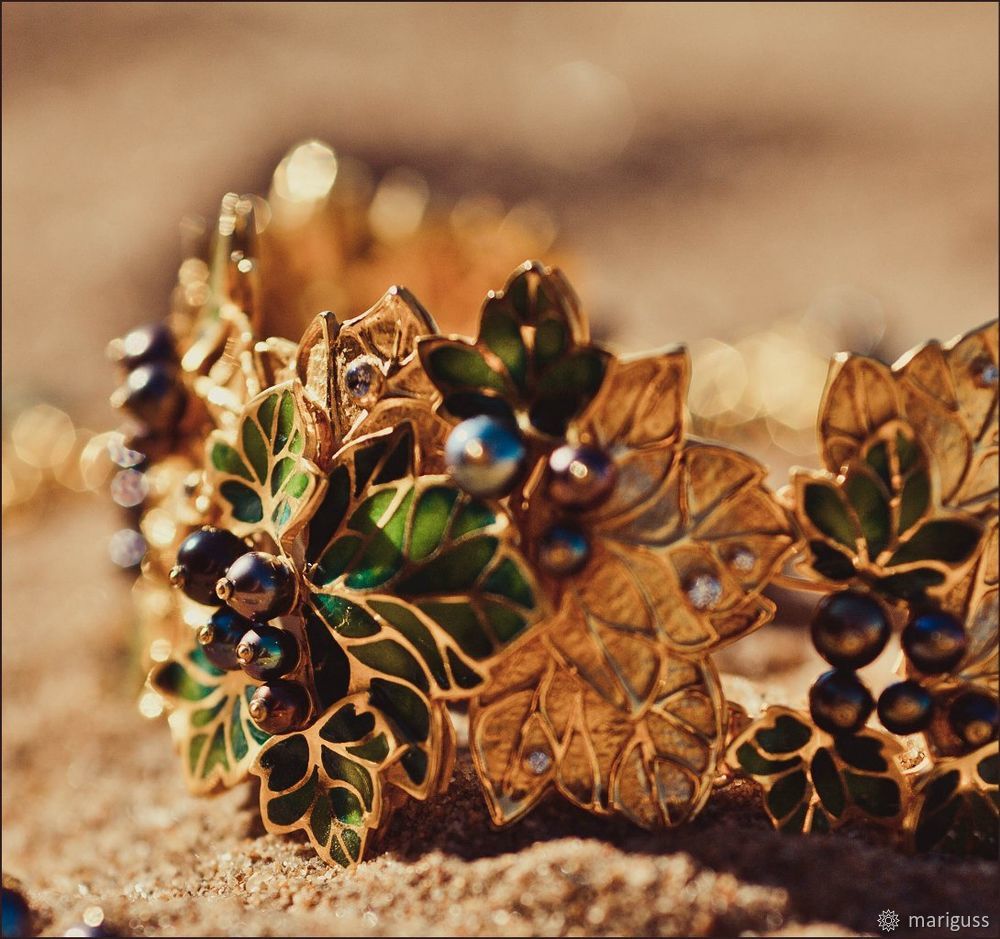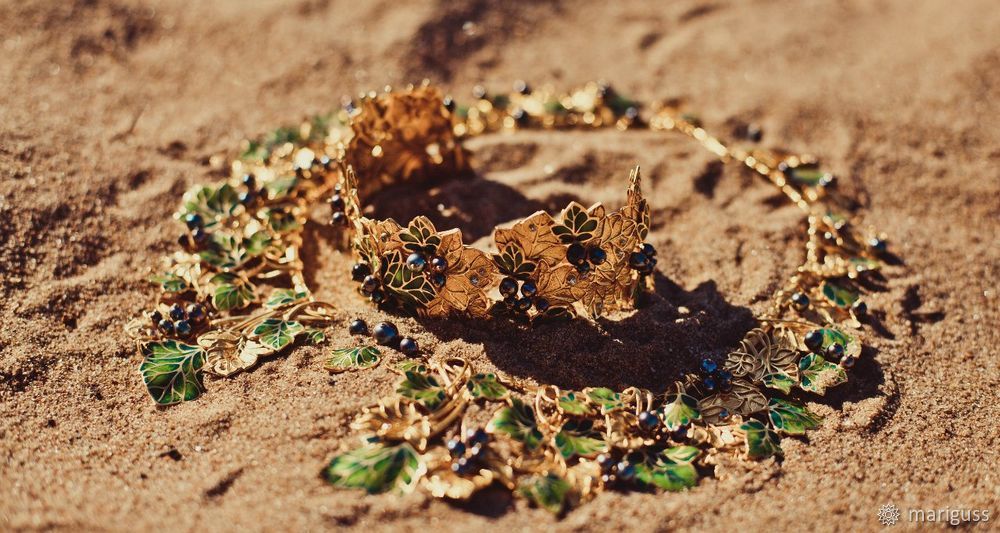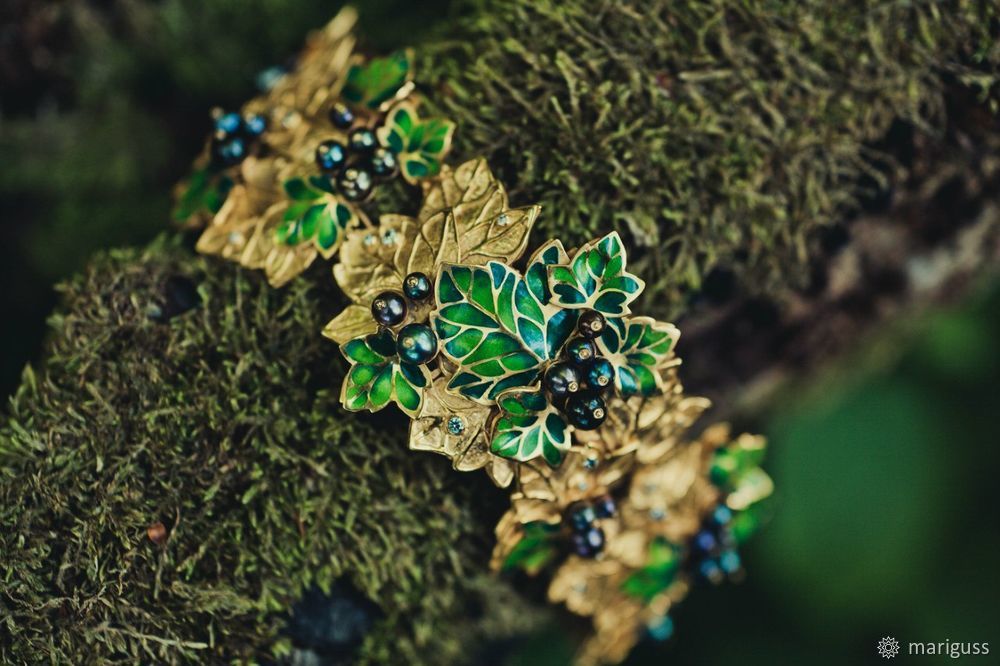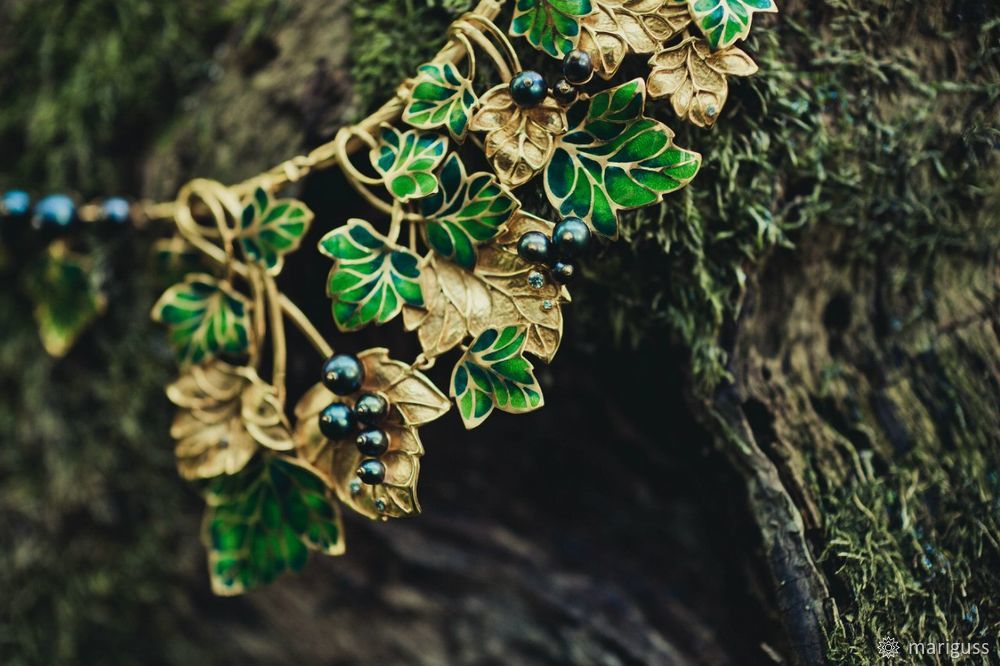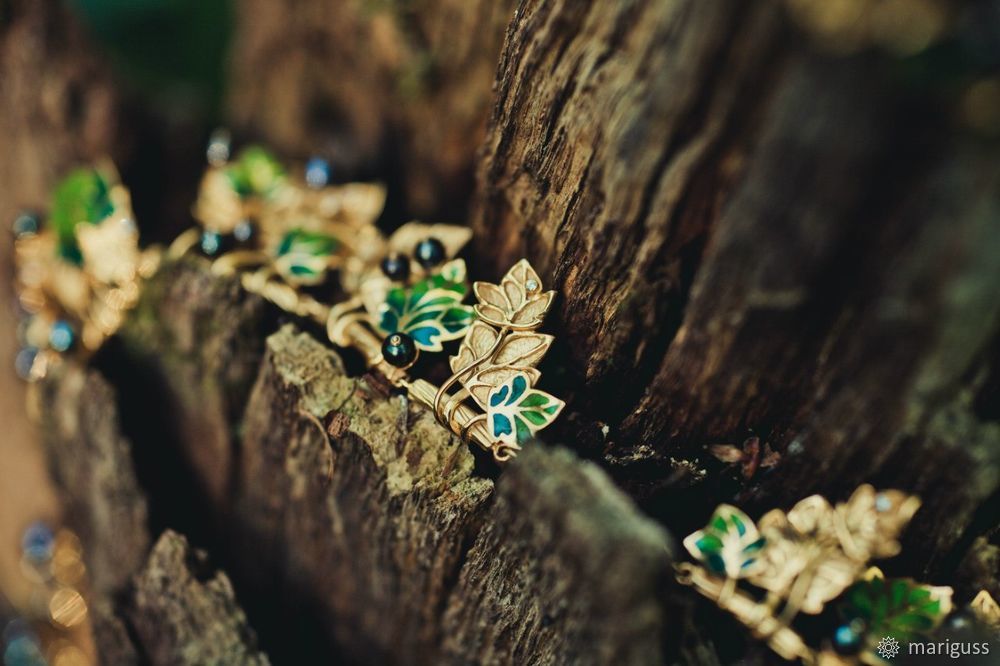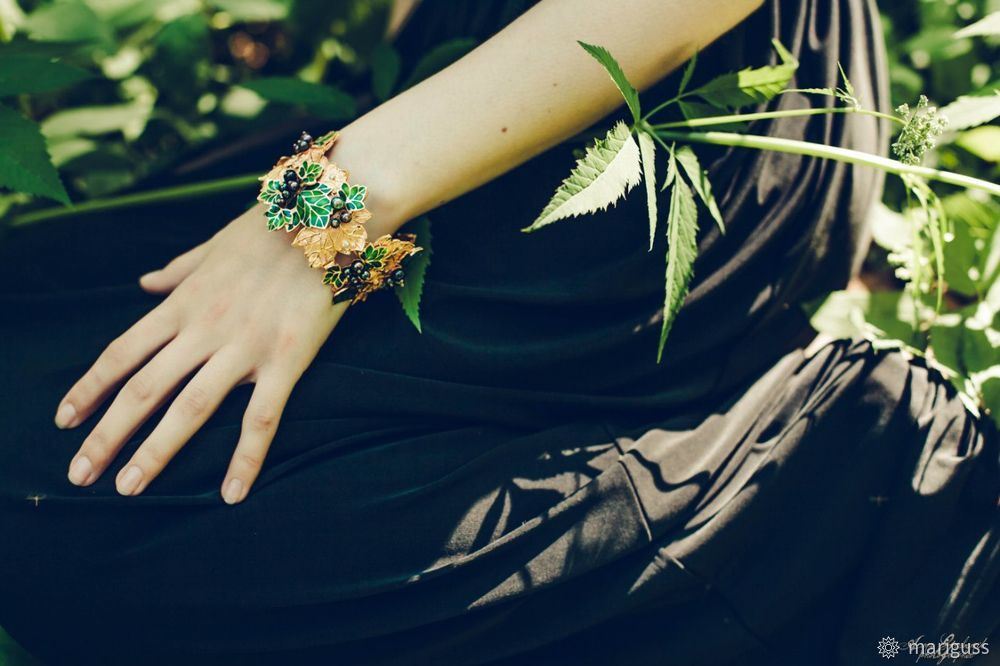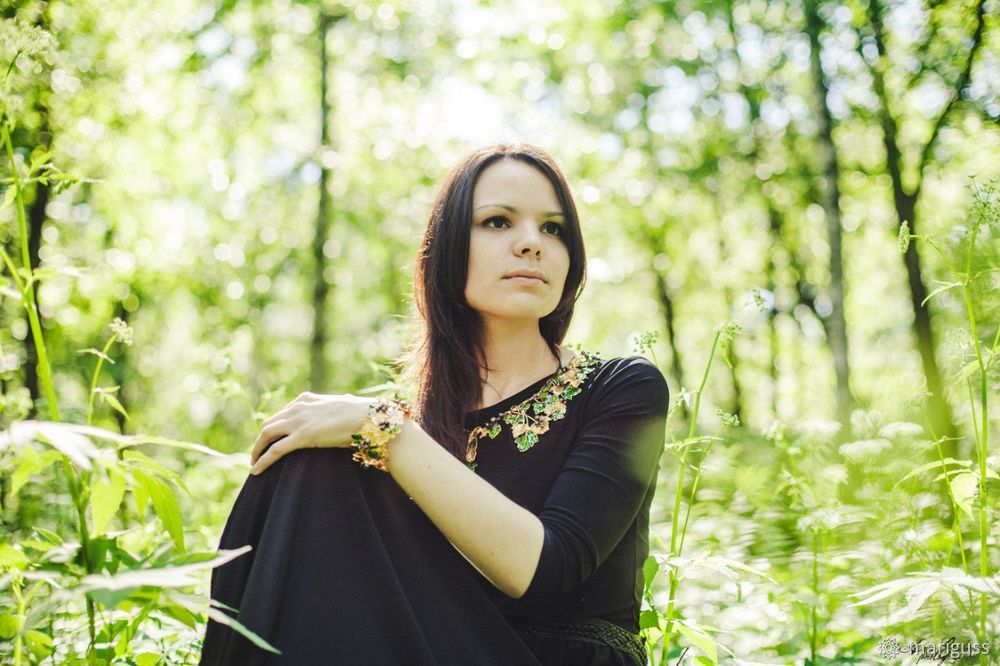 Thank you for your attention, hope you liked the project! :)
DIYs & Tutorials on the topic