Video Tutorial: Drawing a Nest on a Tree in Blossom with Dry Pastel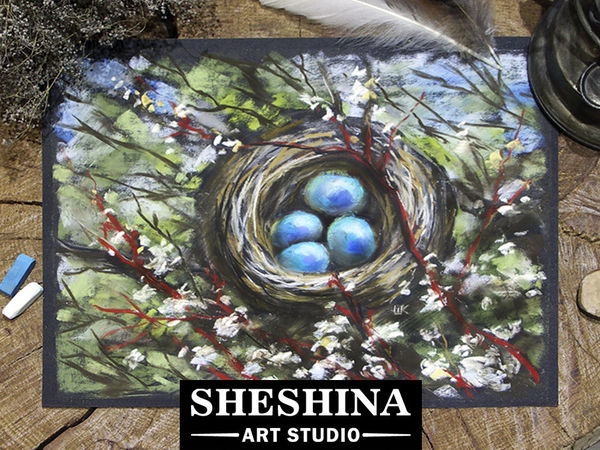 I love working with dry pastels on sandpaper.

Dry pastel is of 3 types:
* hard,
* soft,
* super soft.
Sandpaper is sold by different granularity.
The higher the number — the finer the grain. That is, paper of 800-, 1000-, 1200-grit is very pleasing to the touch and perfectly keeps layers of pastel. Not that well as paper for pastels, though.
And if you want to work with several layers, begin with hard pastels and the final accents are made with soft or even super soft pastel.
On the eve of Easter, I want to show you how to draw a spring painting.
Materials:
* dry pastel,
* 1000-grain sandpaper,
* pastel pencils.
Pleasant viewing!
DIYs & Tutorials on the topic