Such a Spring, Bright and Sunny Easter Table Setting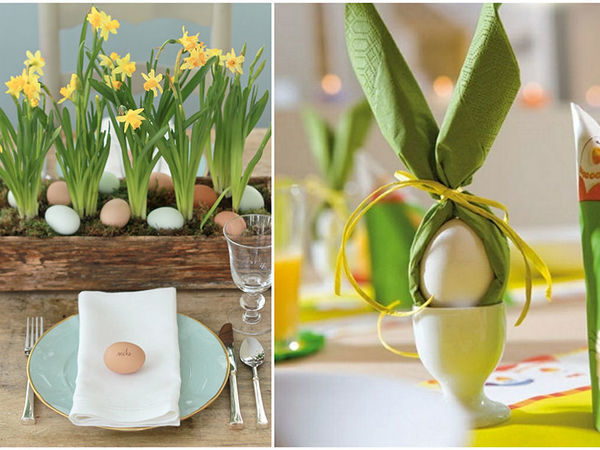 Many Easter traditions are associated with food, that is why a beautiful table setting of an Easter table is very important. It is necessary to keep in mind traditions, customs, the recipes of the most delicious dishes and observe fashion trends in the design of festive tables.
I offer you a selection of the brightest and most joyful options. I hope you'll get inspired and find something for yourself. Add greens: Put a bowl or dish with painted eggs in the middle of the table: And make a symbol of the holiday with your own hands, for example, a rabbit out of a napkin: Thank you for your attention :)