Сats in Paintings by Henriette Ronner-Knip. Purr a Little?
Category: Ideas & Inspiration
Practices: Painting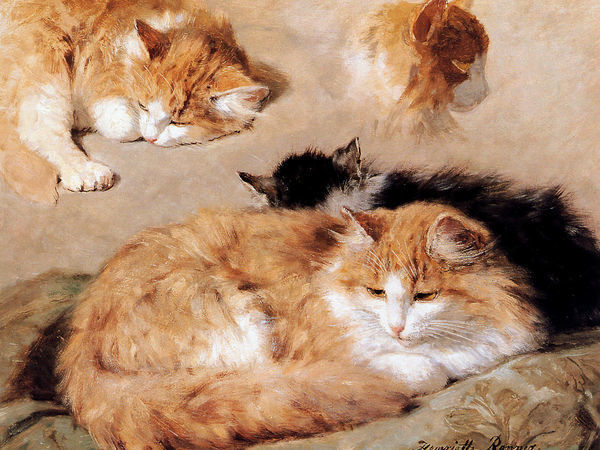 Perhaps each of us is fascinated by these beautiful creatures — cats! So familiar and mysterious, cute and adorable, gentle and affectionate, funny and amusing, they never cease to amaze us, and we never cease to admire and admire them. I want to present works by Henriette Ronner-Knipe (1821 — 1909), a Belgian animal painter best known for depicting cats. Interesting and sometimes very funny moments in the life of cats are displayed in the paintings of this remarkable artist.
Pleasant viewing!