DIYs For Moms: How to Make a Safe and Warm Sleeping Bag for a Baby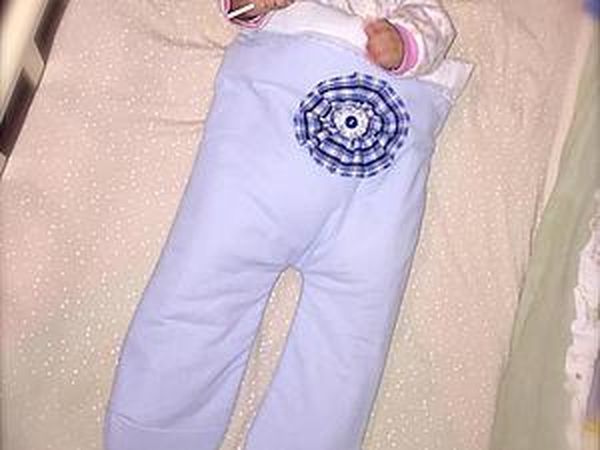 This is a short DIY project for beginners. It's very simple!
1) Measure the baby from the heels to the underarm. Added 20-30 cm more. Cut off the required piece of a blanket. The blanket should be not thick, available for work on a sewing machine: 2) Draw legs: Or draw a pocket :)
3) Stitch the blanket. Cut off the excess fabric leaving 1 cm from the seam: 4) Between his legs, gently make short cuts not to pull fabric when turning outside in: 5) Turn inside out: 6) It's very difficult to treat a seam inside, so just stitch a tape: 7) Optionally, decorate with lace or bows: Ready! Ж) Great! The baby will never pull that blanket over his face what I'm usually afraid of.
Thank you for your attention!
Yours,
Marusya Sundukova
DIYs & Tutorials on the topic