How to Age a Dress for a Doll and Dye with Herbs
Today I want to tell you how I age outfits for dolls using natural herbs. The colours look very beautiful.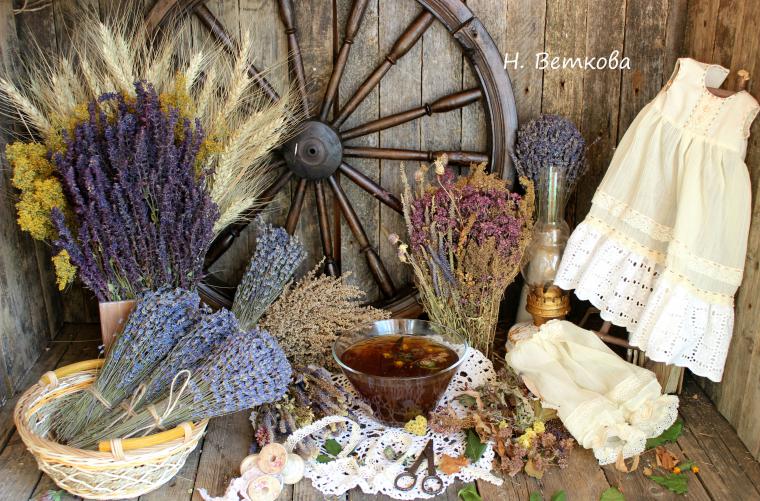 So, the magic begins... Prepare an infusion.
3 tablespoons of a herbal mixture with
dried thyme
pink clover
bluebell
sunny tansy
lavender
chamomile
leaves of raspberry
leaves of strawberry
leaves of black currant
cherry leaves 
birch leaves 
Pour 400 ml of boiling water into the mixture. Let it brew for 10-15 minutes.
The smell is incredible – tart, spicy, soft, fragrant. If you need a very rich broth – add half a teaspoon of black tea. The longer you keep the cloth in the infusion, the richer will be the colour after dyeing.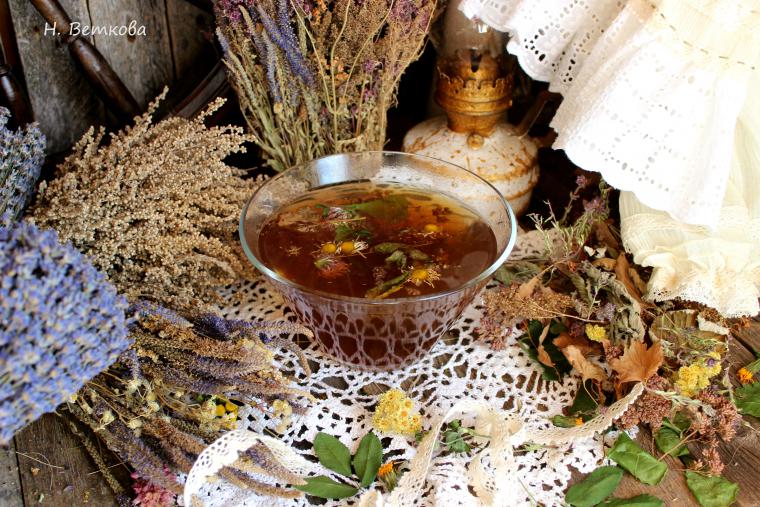 Deep the dress in it.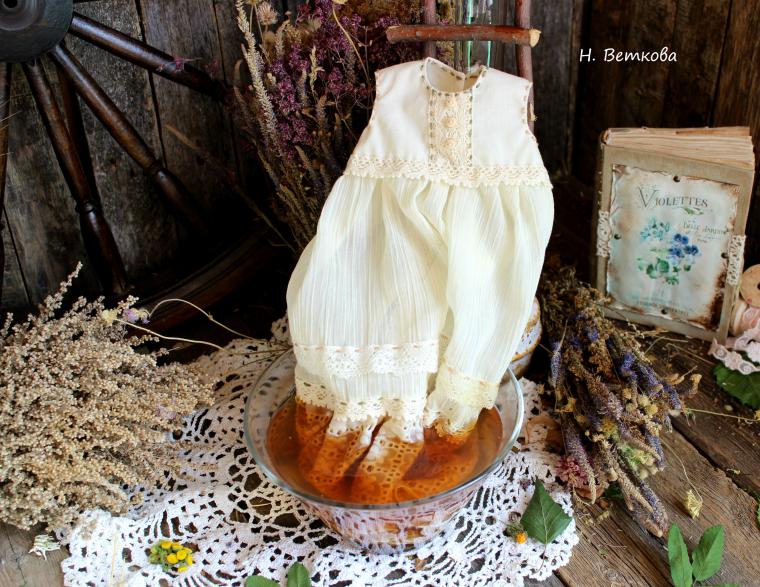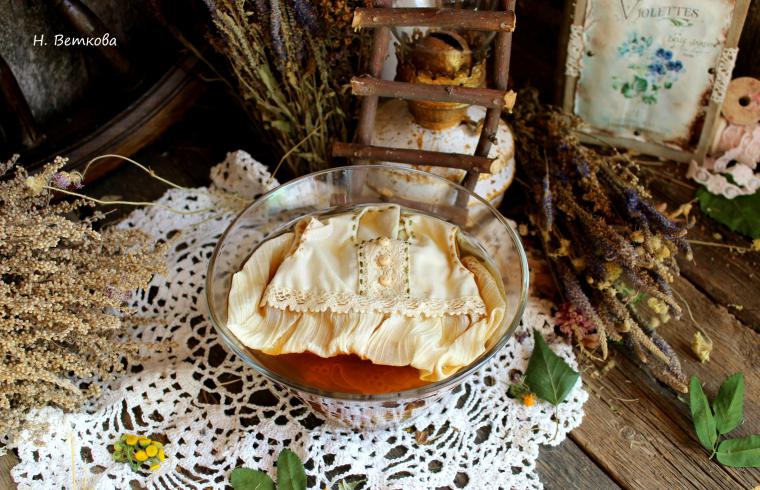 Wring and rinse the dress in cold water to fix the colour, wring again and hang to dry in the sun.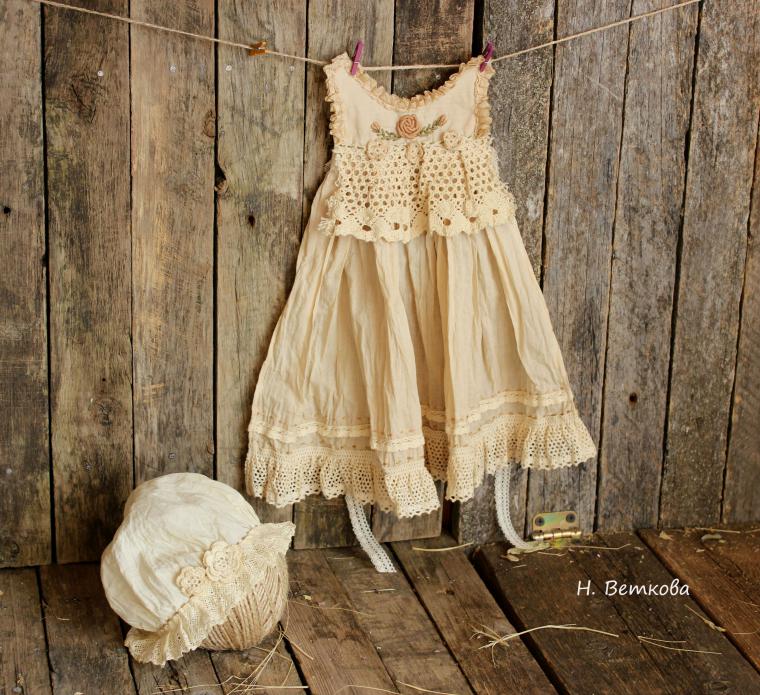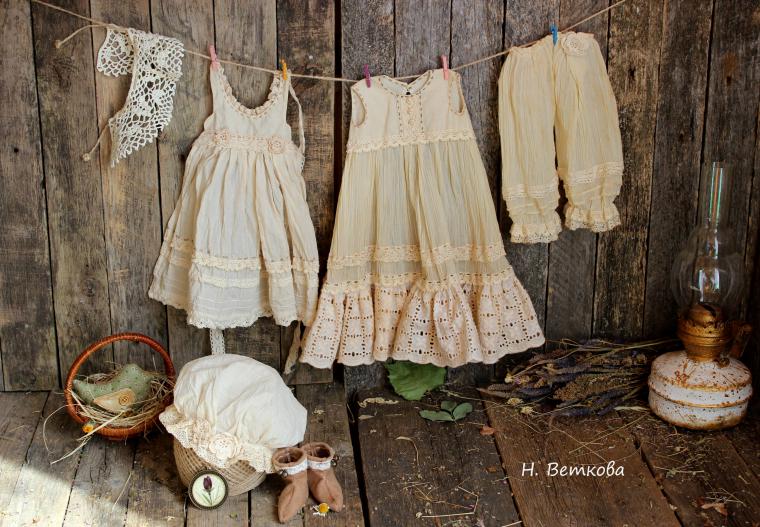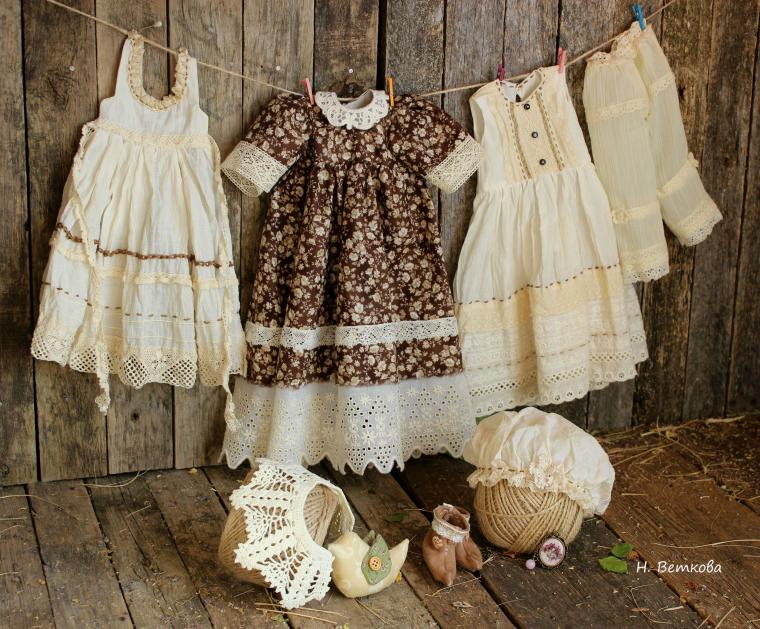 I collect herbs in a very clean pine forest, in the meadows and fields... Usually, in May and June, dry flowers in the shade, and leaves in the sun. Then mix and store in linen bags.
You can take onion peel, pour it in a boiling water and leave for a night. Heat the water without peel in the morning a little — warm infusion dyes better.
Here is the result: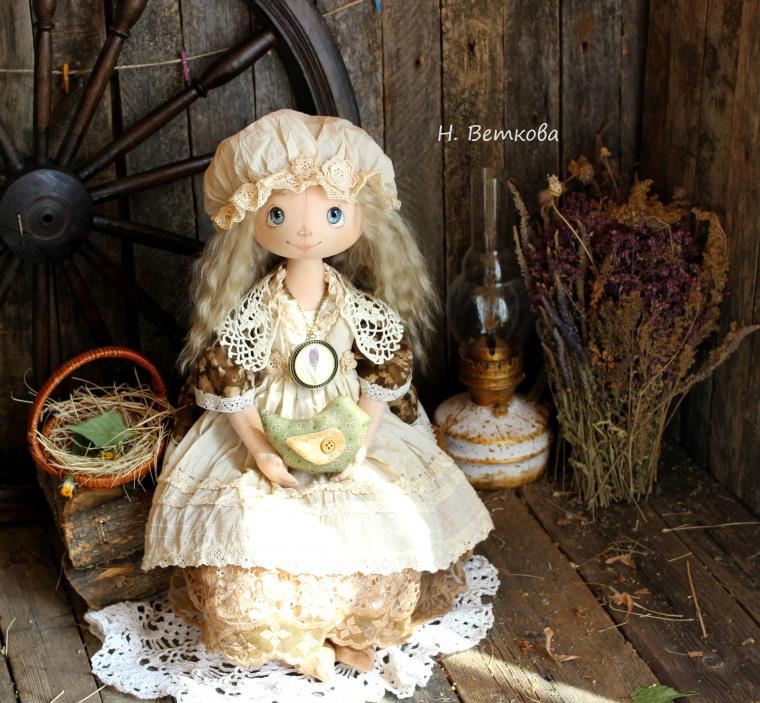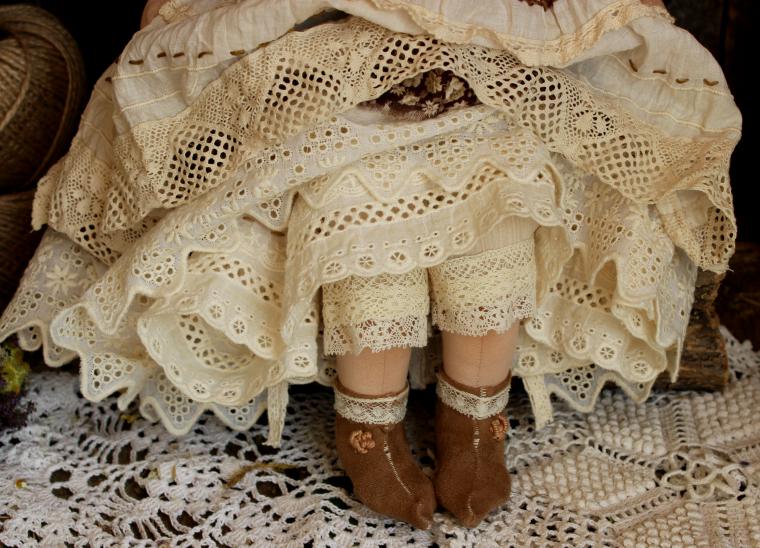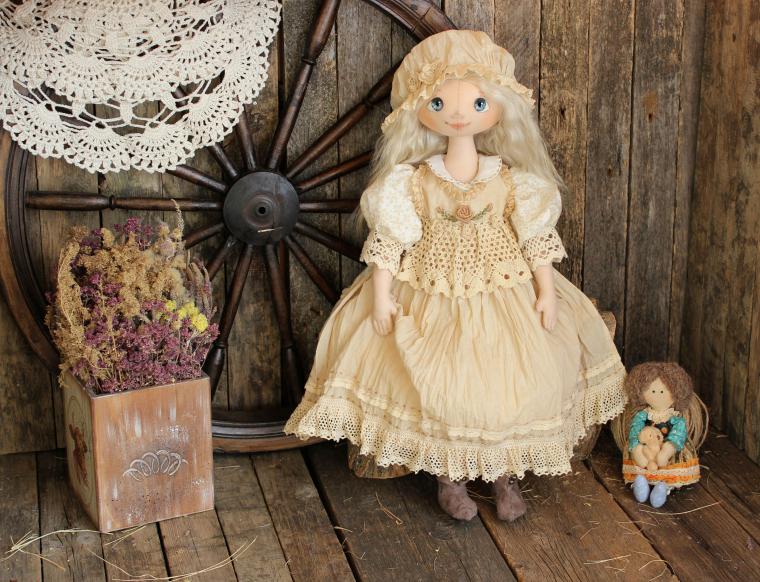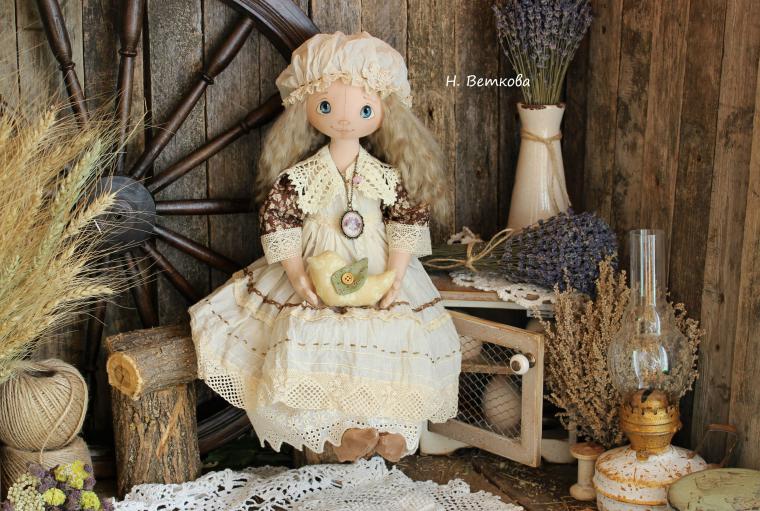 Such outfits look cosier and warmer :)
I would be glad if my advice is useful to someone.
I wish you all the best!
Sincerely yours,
Natasha Vetkova
DIYs & Tutorials on the topic