Presents with Your Own Hands: A Pink Aromatherapy Salt Recipe
Aroma Salt is a win-win gift for any occasion made in half an hour!
Salt perfectly absorb aromatic essences and oils. When taking a bath, skin is covered with a so-called 'salt cloak' thanks to which the procedure turns into a wellness treatment:
- dermal blood flow increases,
- metabolism intensifies,
- nervous system normalizes,
- the condition of hair, skin and nails improves — the chronic fatigue syndrome disappears.
Pink aromatherapy salt will envelop you with its unique aroma, hydrate your skin, will give relaxation and emotional recovery!

You need:
- sea salt 50%
- rice powder (rice flour possible) 16%
- coconut milk (or powdered cow's milk) 16%
- rose powder (grind dried flowers of a bright rose in a coffee grinder) 16%
- essential oils (aromatic oils to your taste) 2%
- optionally: dry rose buds

As you understand, all the ingredients can be changed. Take 50% of sea salt and 50% of additives to your choice. These can be herbs, extracts, various fruit powders. All is mixed quickly and the result looks nice. I recommend focussing on colouring extracts and powders. Salt looks elegant and delicious.
1. Prepare everything you need: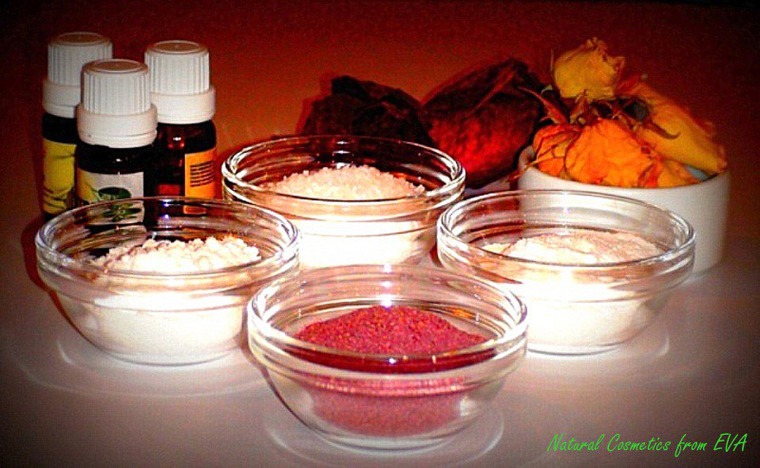 2. Mix: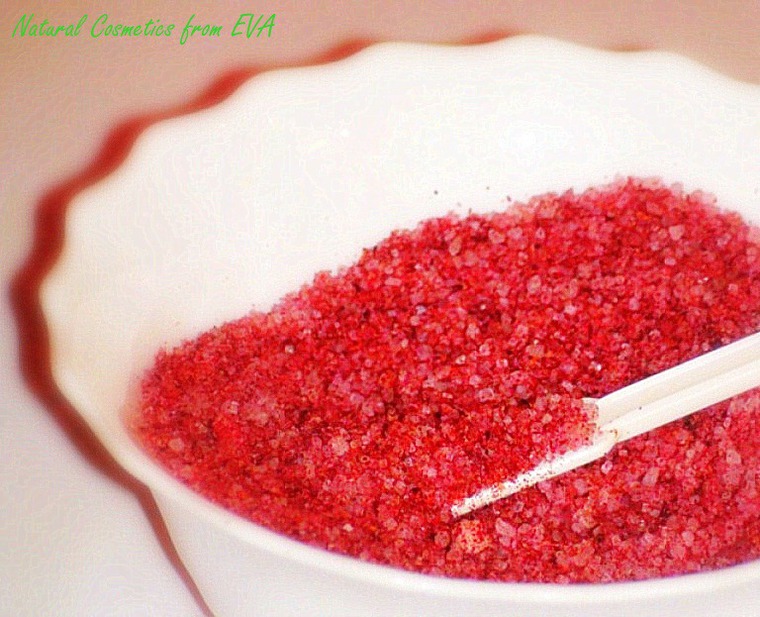 3. Put in pretty jars and decorate with dry rose buds: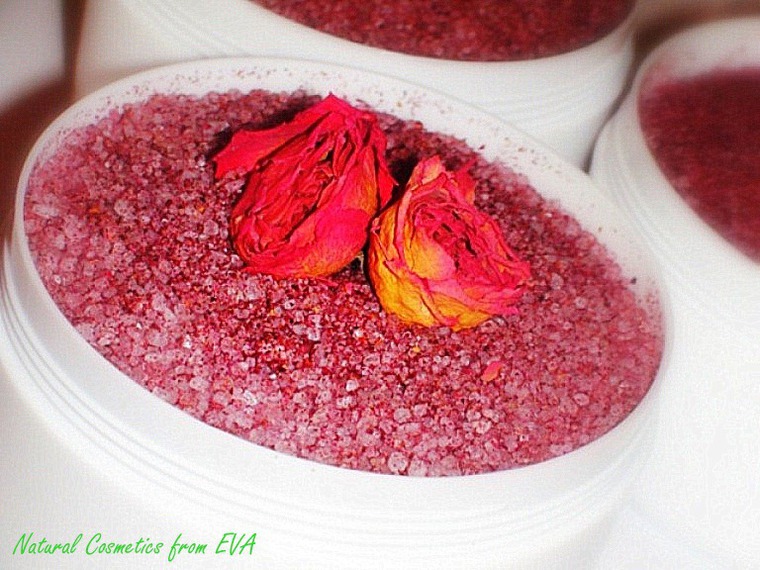 The gift is ready!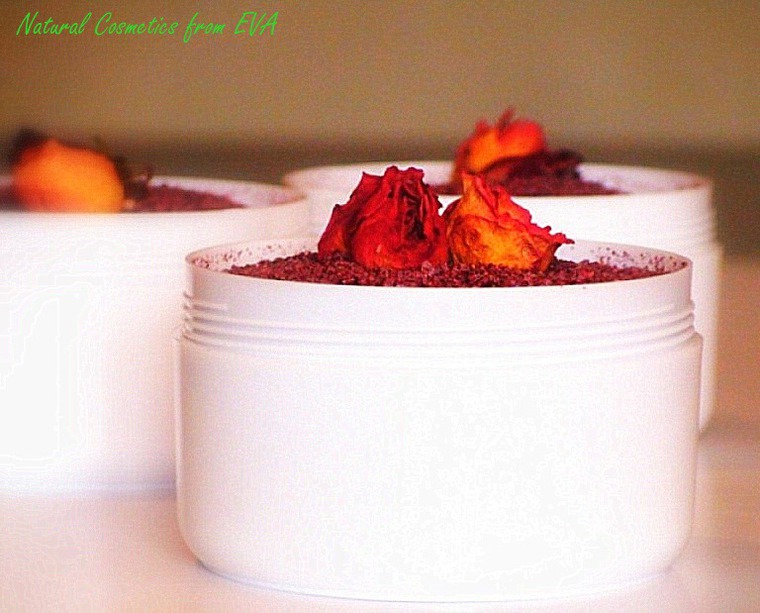 Present gifts with joy!