Decorating A Laptop Bag in a Dot-to-Dot Technique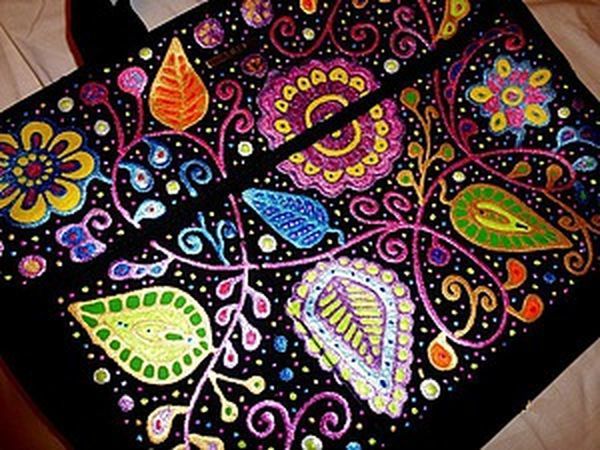 I have a habit of adding new features to ordinary things.
Once, I decided to decorate a standard laptop bag and took:
paints and contours for textile of mostly metallic colours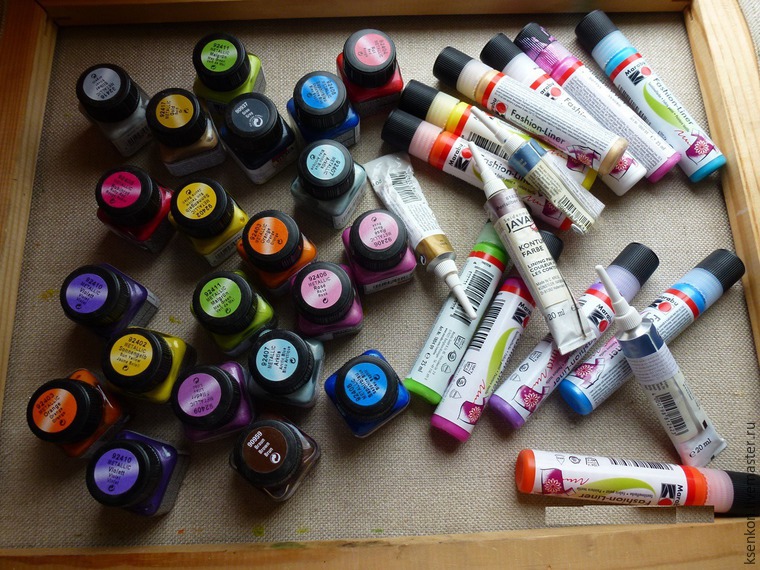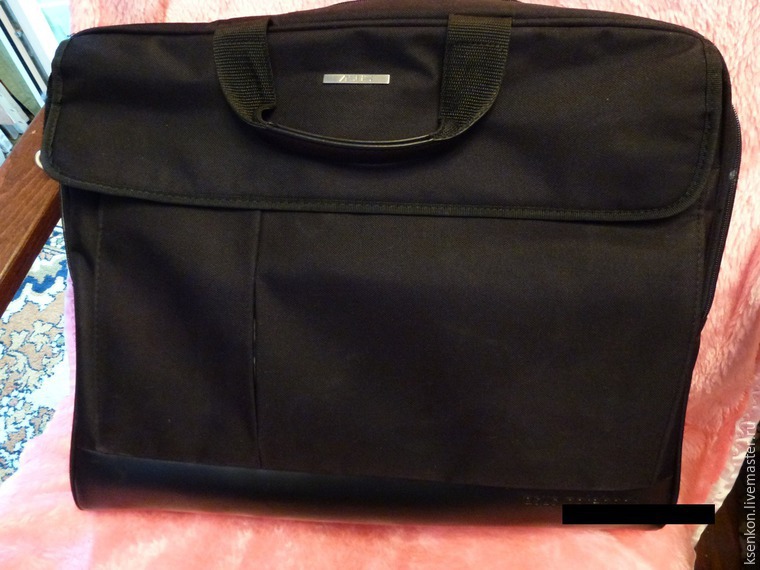 I drew a pattern with a piece of soap and began to draw following my imagination: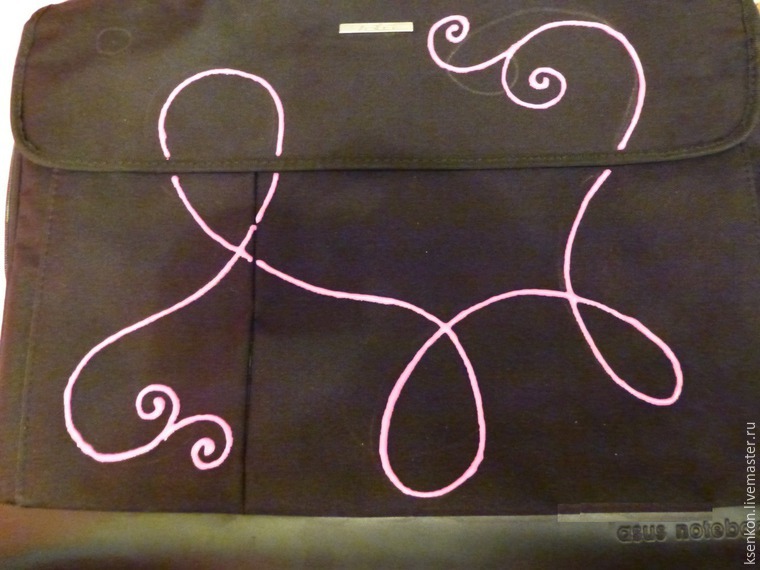 The process...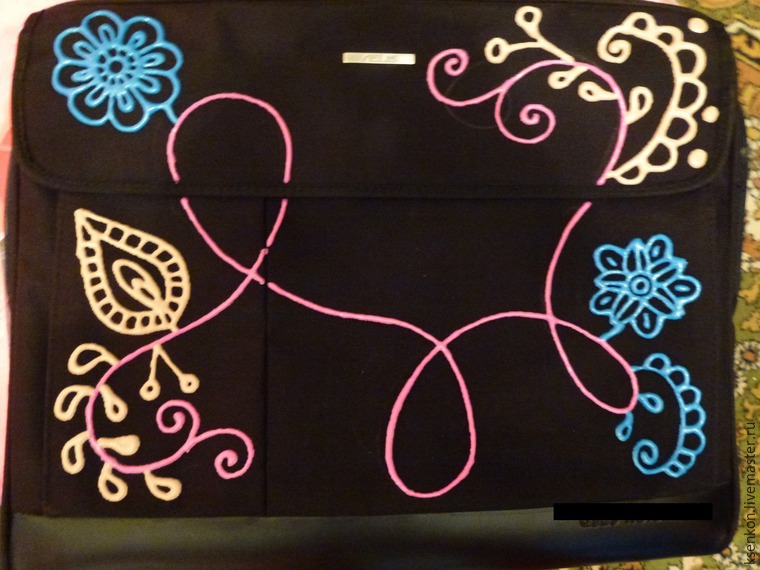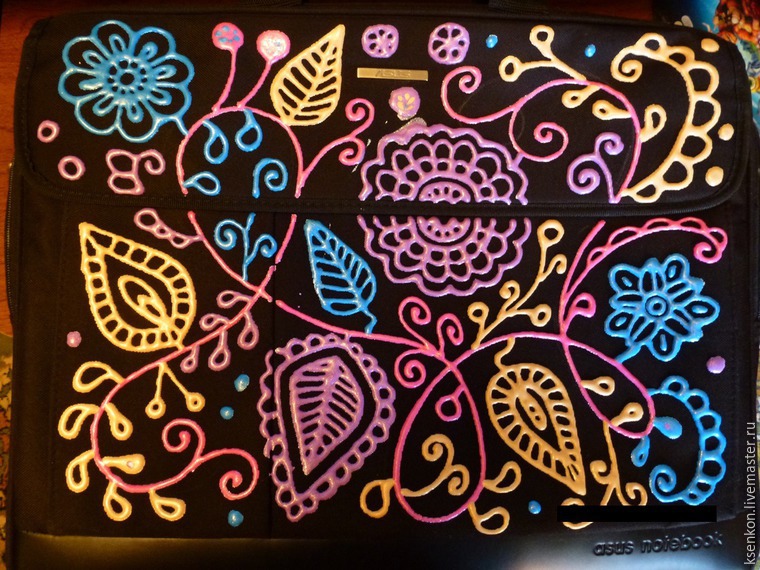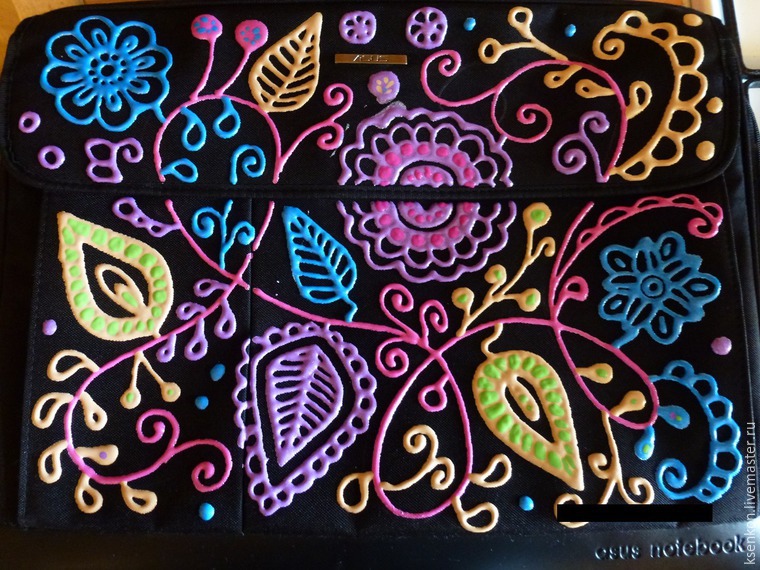 When the contours dried, I filled the flowers using a brush where necessary.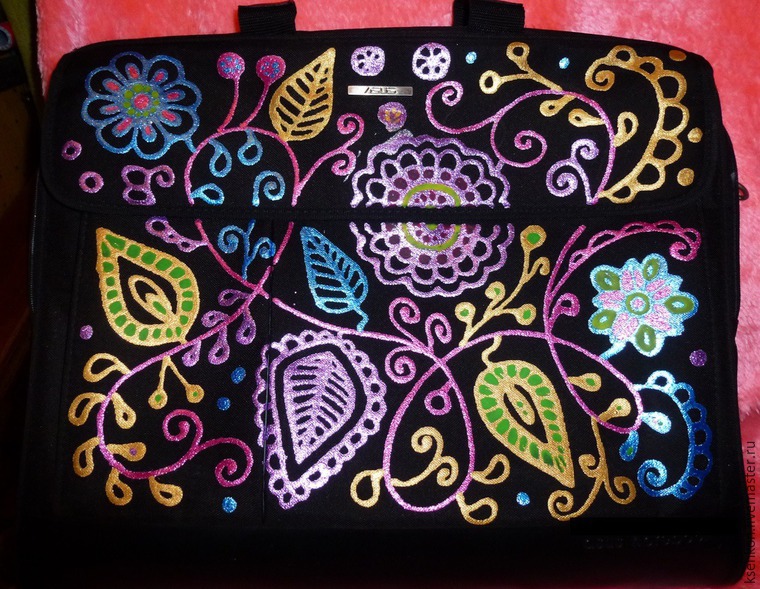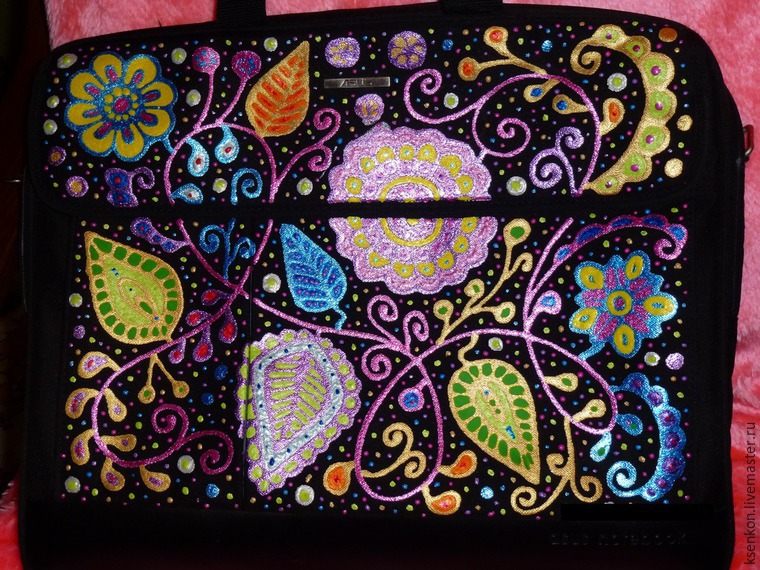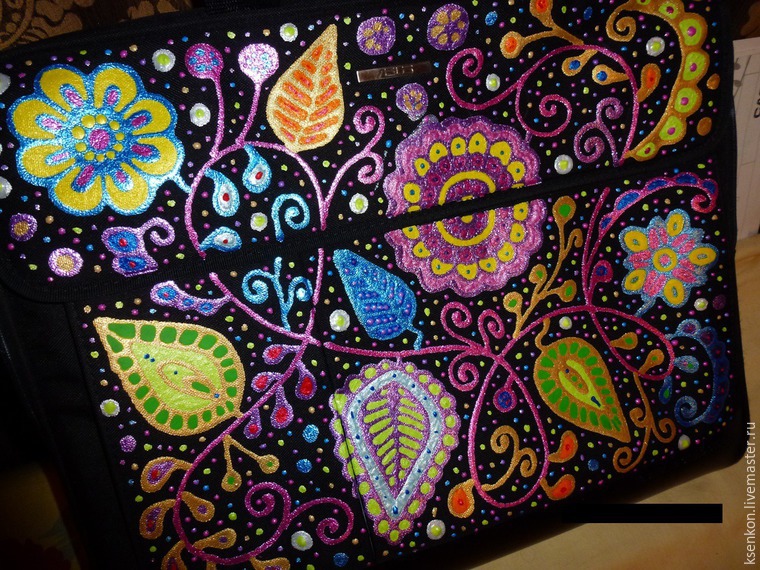 Then iron the surface or let it dry for 3 days in the air. My bag spent 5 days on the balcony :)
I've been using the bag for a couple of years. All the paint still looks perfect.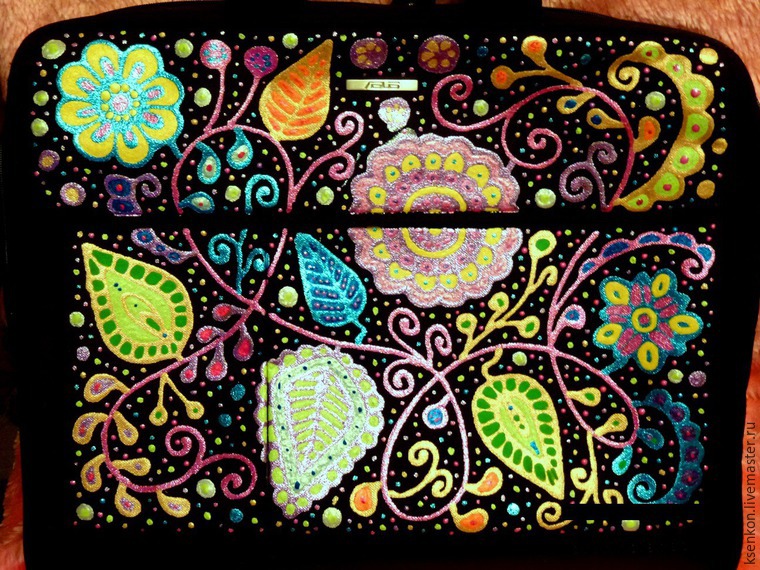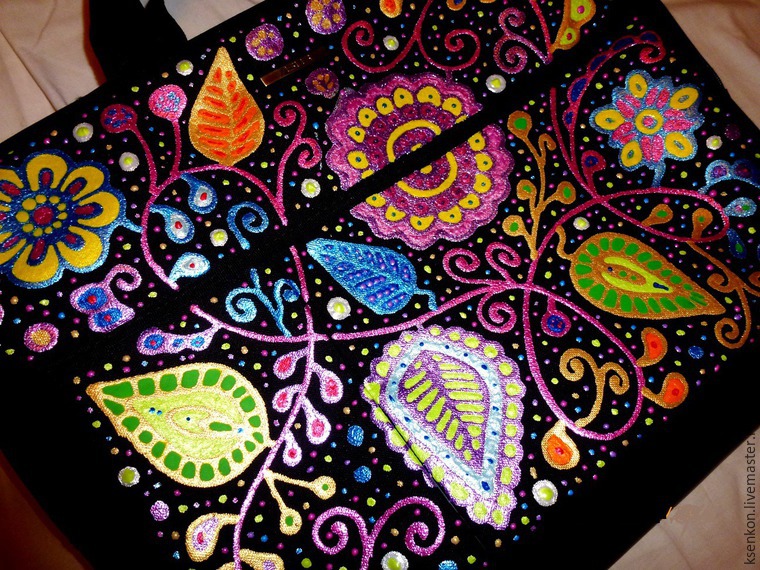 Wish you much inspiration and creativity! :)
DIYs & Tutorials on the topic