DIY on Sewing a Cat out of a Fur Square
I offer you to sew a rattle toy made out of faux fur. I've been learning to sew for many years, made different things from scraps of fabric, but fur seemed much more interesting. To make such funny kittens, 35 minutes are required.
For work, you need:
- faux fur (15 x 15 cm)
- a small piece of felt
- polyester batting for stuffing
- scissors
- needle
- threads
- embroidery floss
- plastic eyes
- glue gun or super glue (gel is better)
- Kinder surprise plastic case
- beads or peas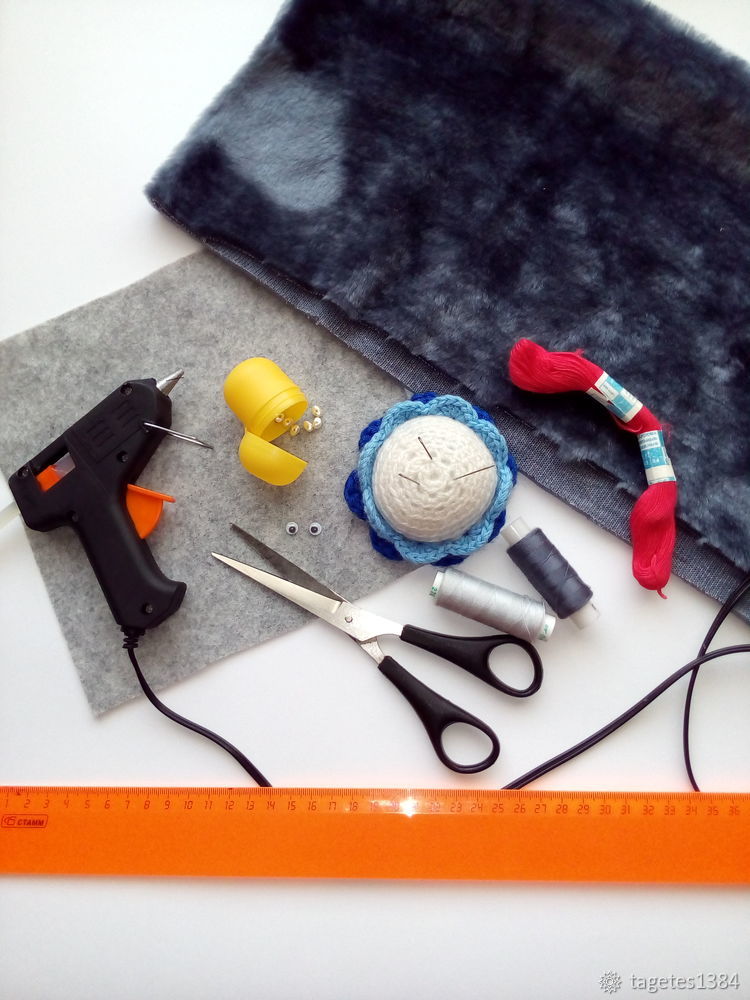 Take the 15x15 cm fur piece.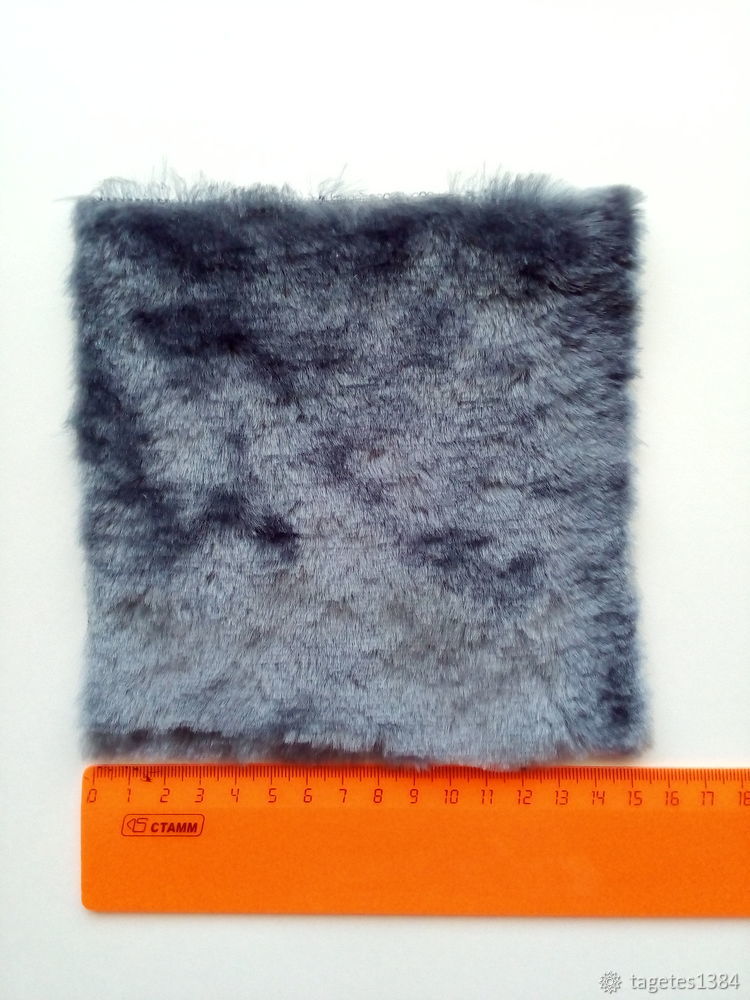 Determine the direction of the pile, lay it with the pile directed down.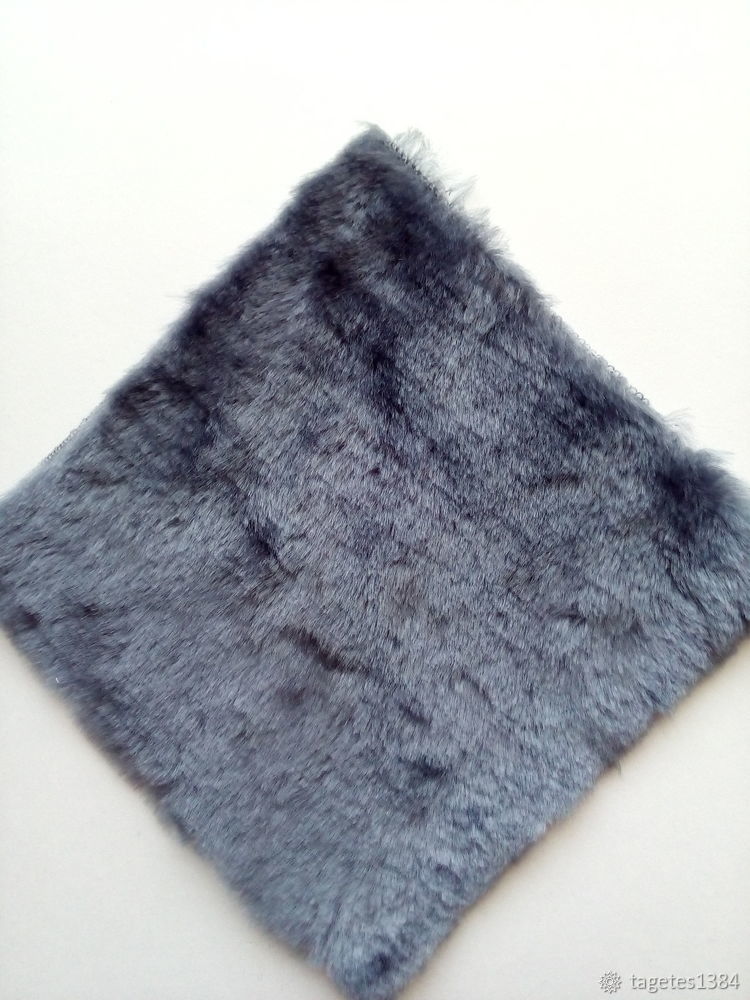 Fold it in half diagonally (pile inside!) and sew one side up to the end. Carefully push the pile inside. This is the front of the toy.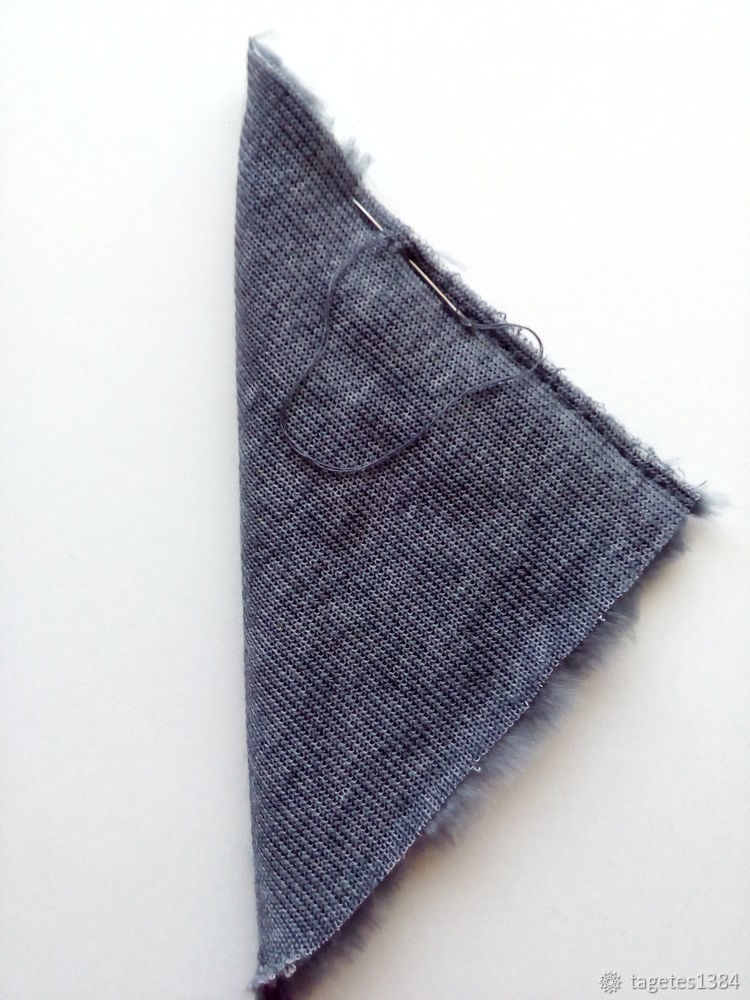 Sew half of the other side to shape the tail.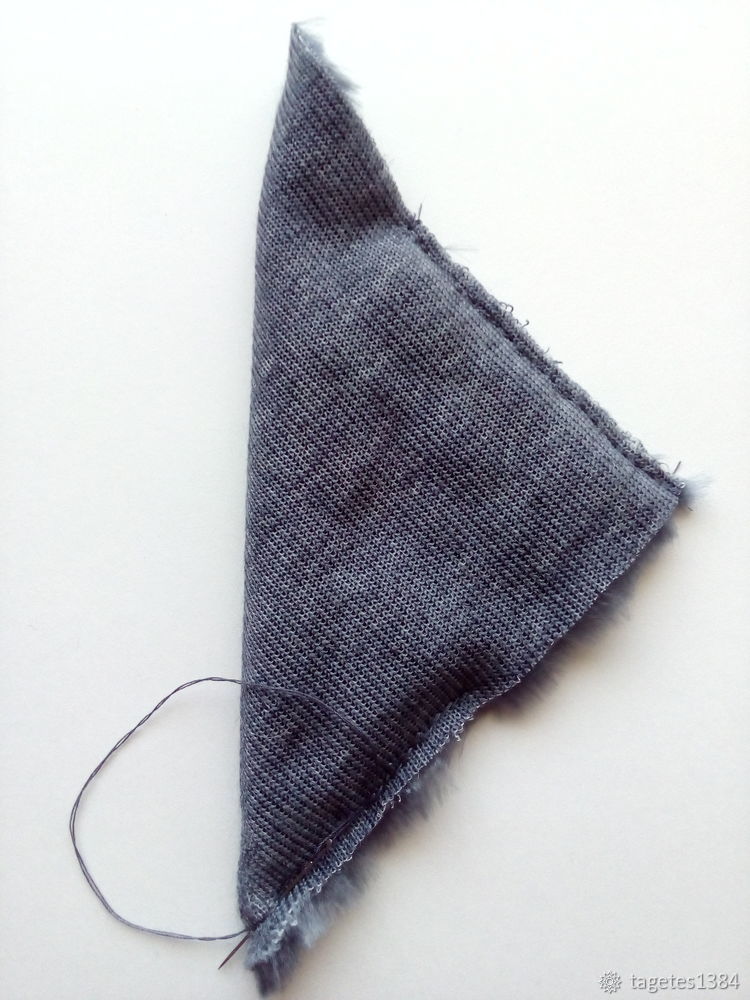 Now unfold the blank so that the front seam was in the centre. Make a seam for ears as shown in the photo.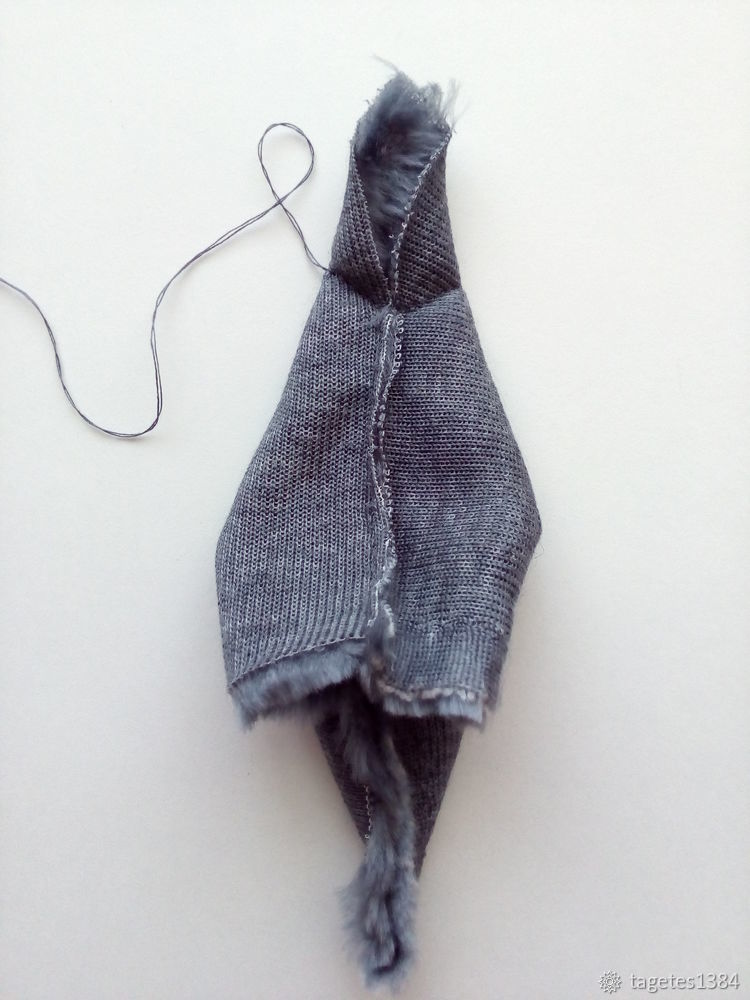 Cut off the excess fabric.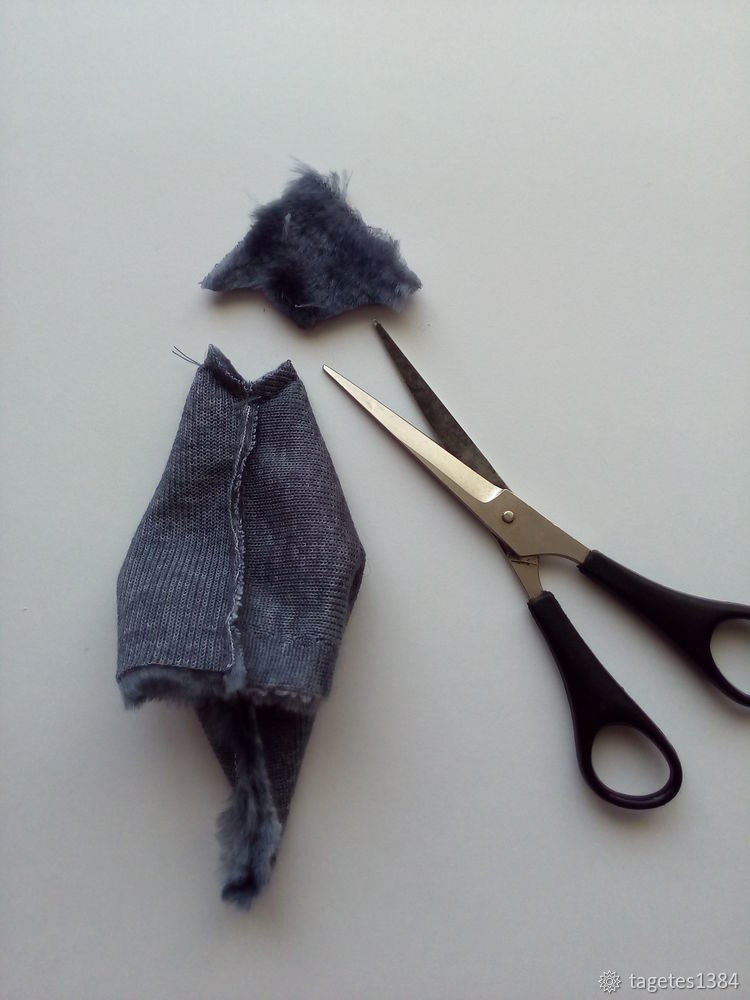 Now turn the workpiece outside in.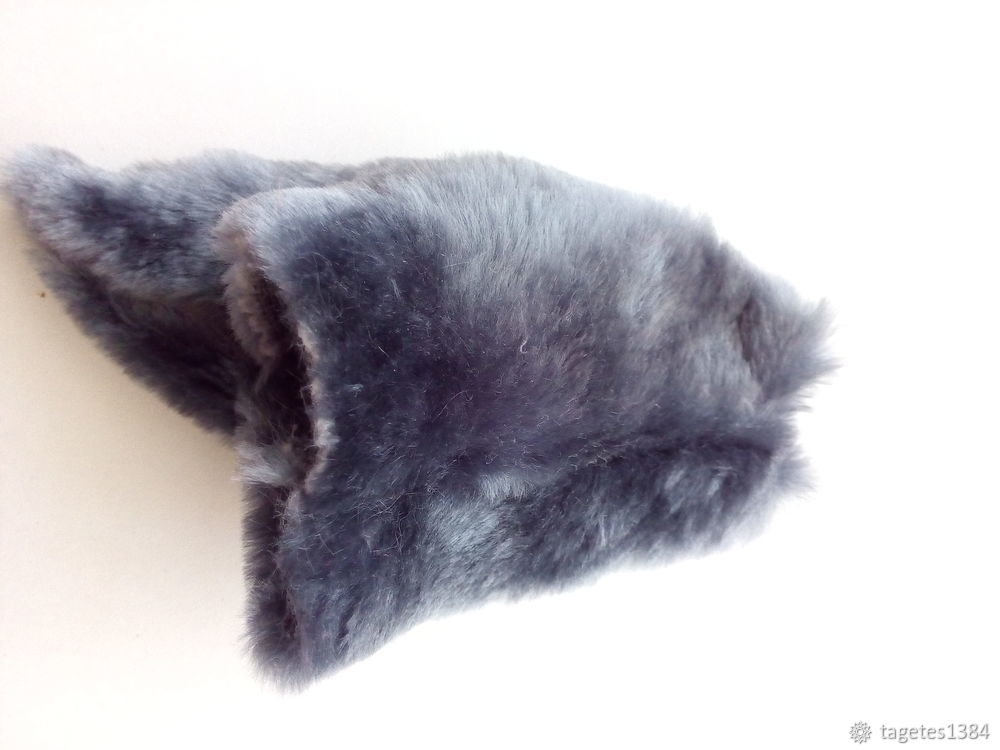 Carefully stuff the tail (not much).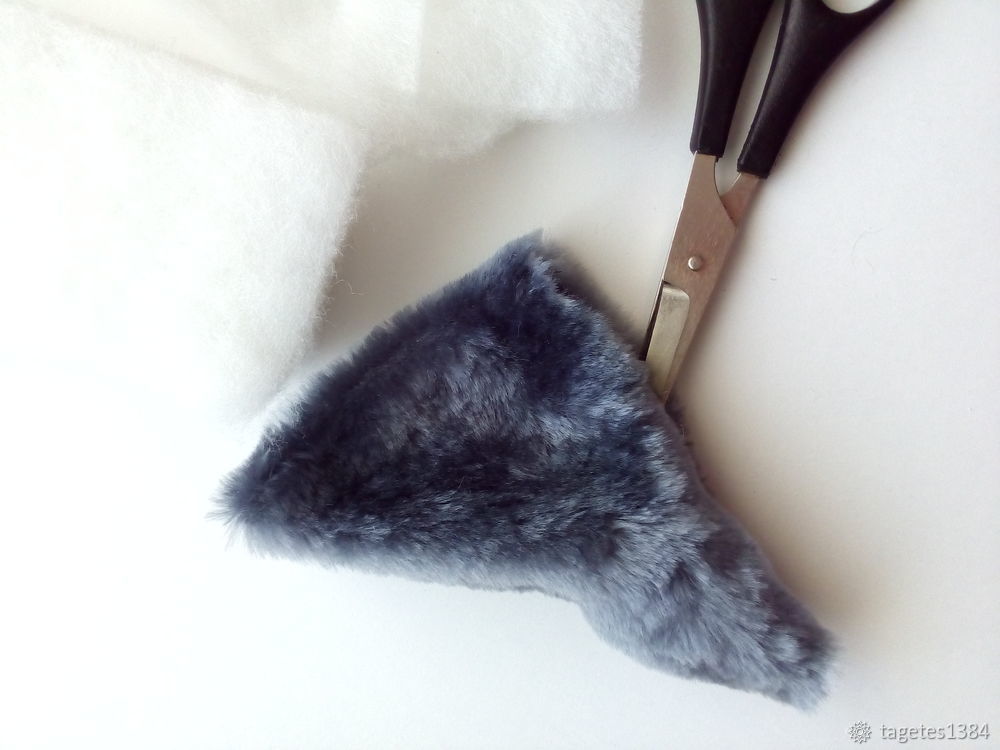 Put the beads or peas into the Kinder Egg.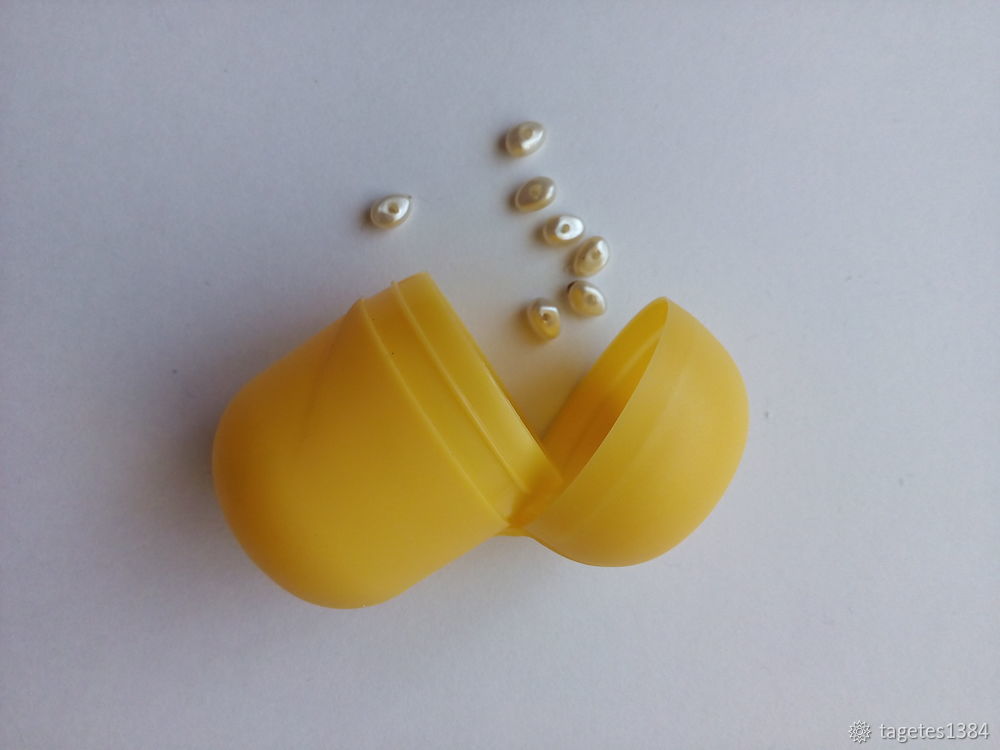 Wrap it in batting.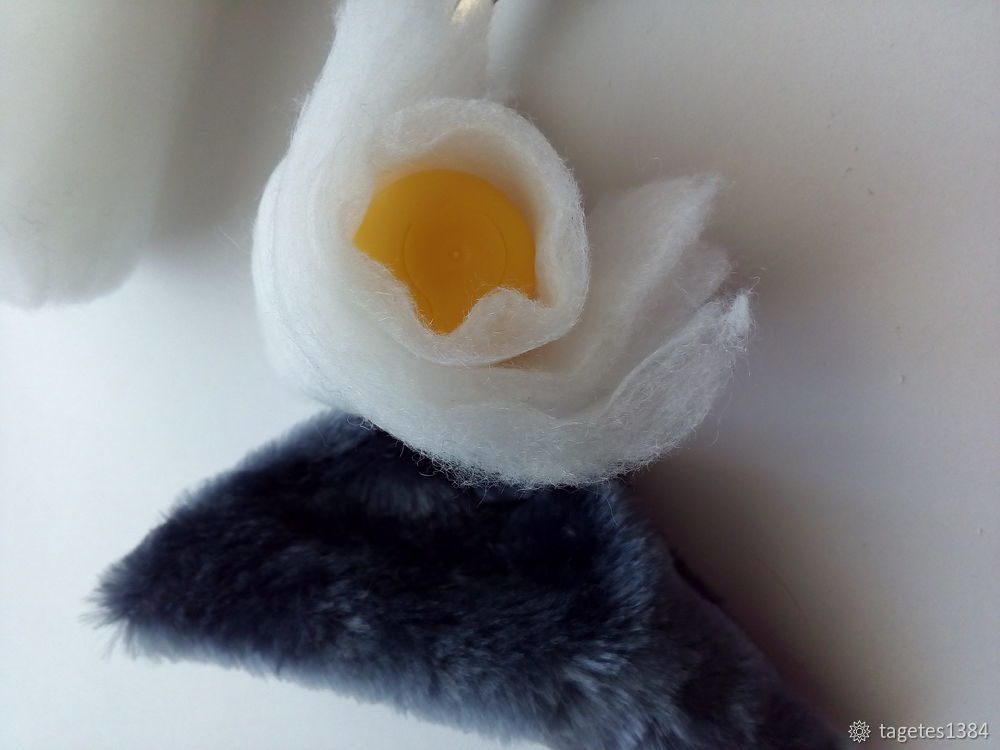 Put it inside the kitten.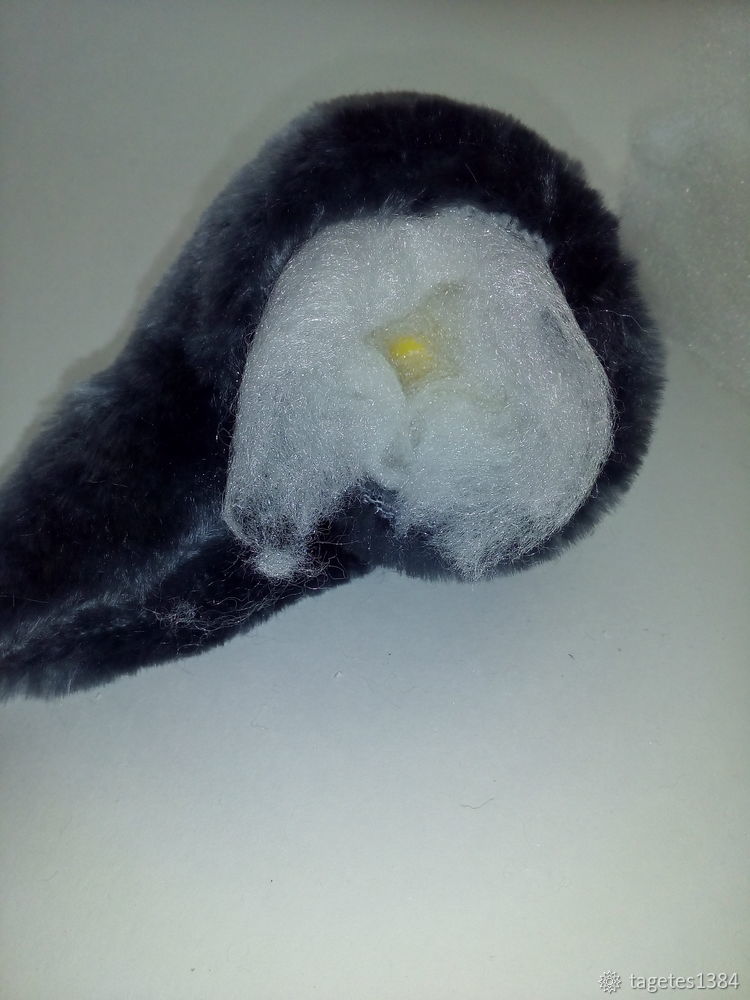 Add some more batting to make the kitten plump. See that it didn't drop out.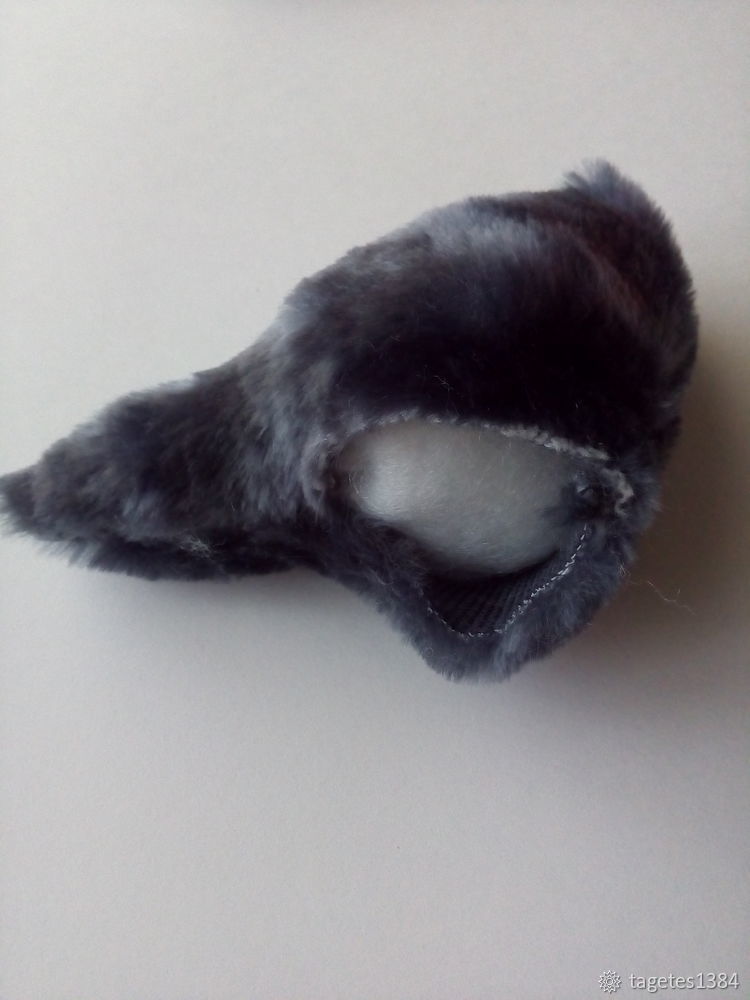 Now make the paws. To do this, sew the opposite sides. Insert the needle into the base of the tail.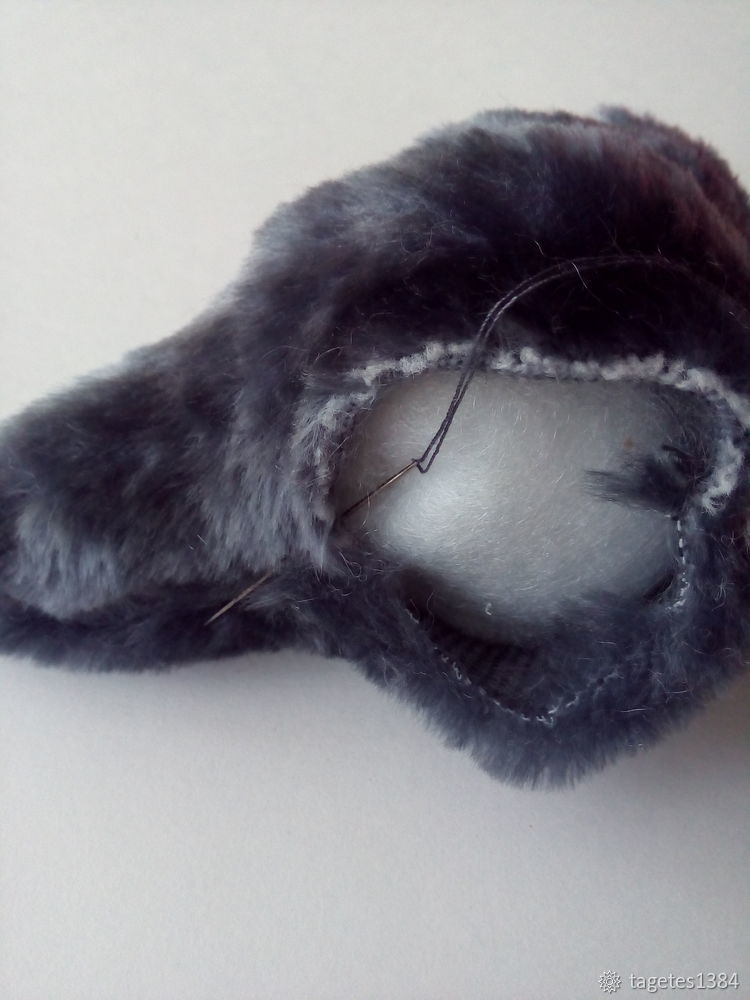 The next stitch is passed through the front opposite seam.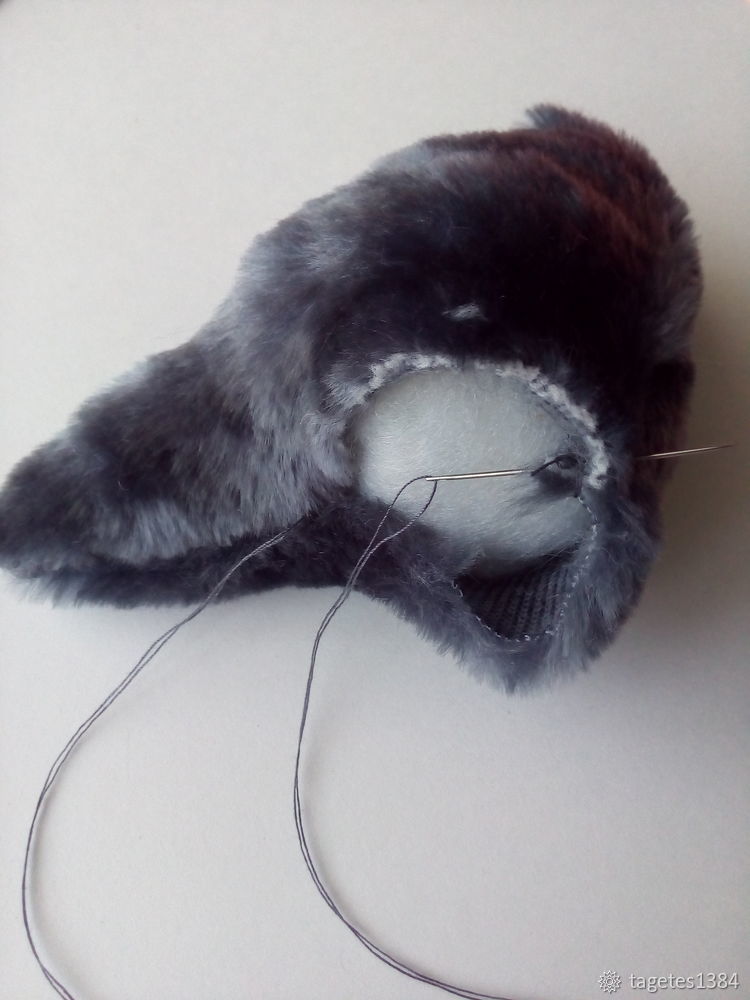 Pull together and make several more same stitches.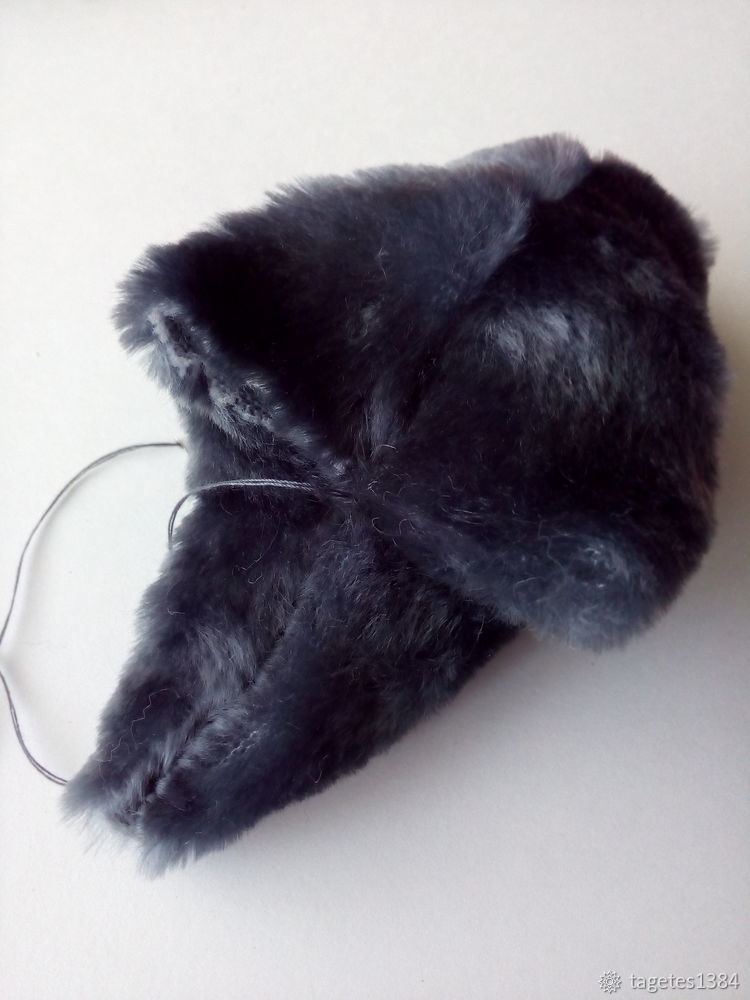 Now the needle is passed through a side.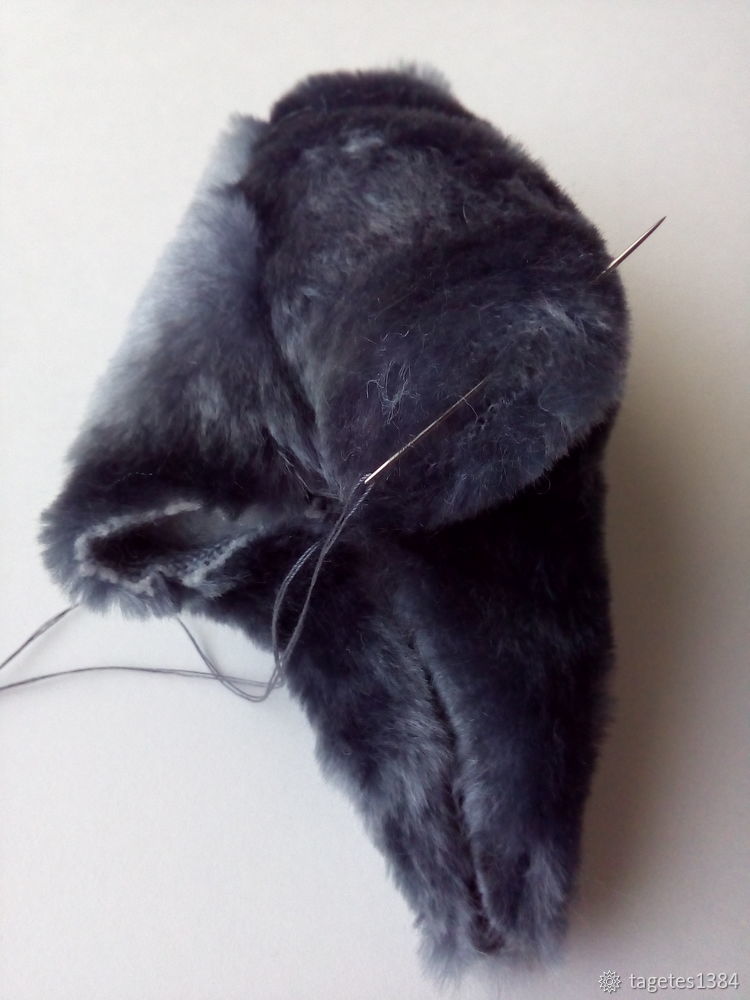 Then make a stitch through the center.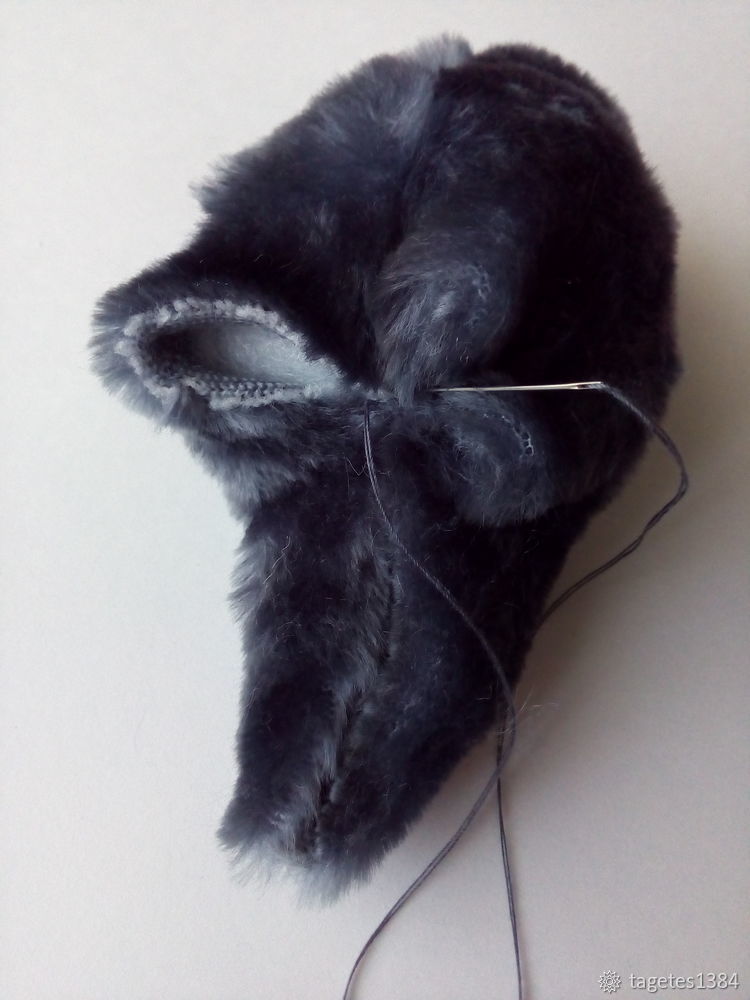 Make a few fixing stitches. Similarly, in another direction.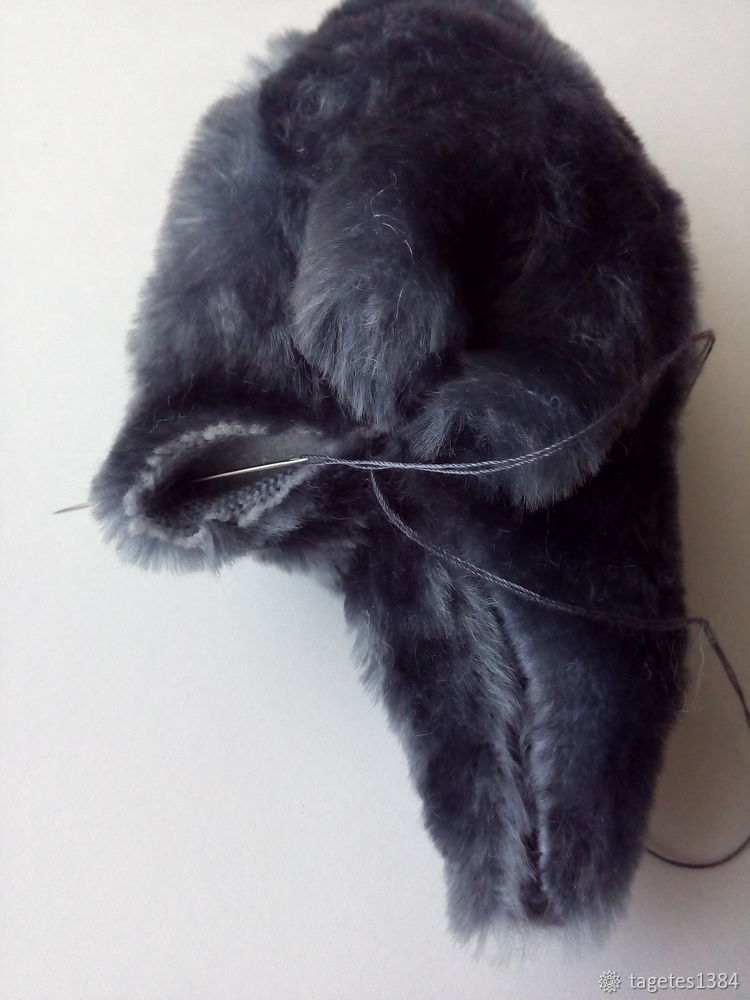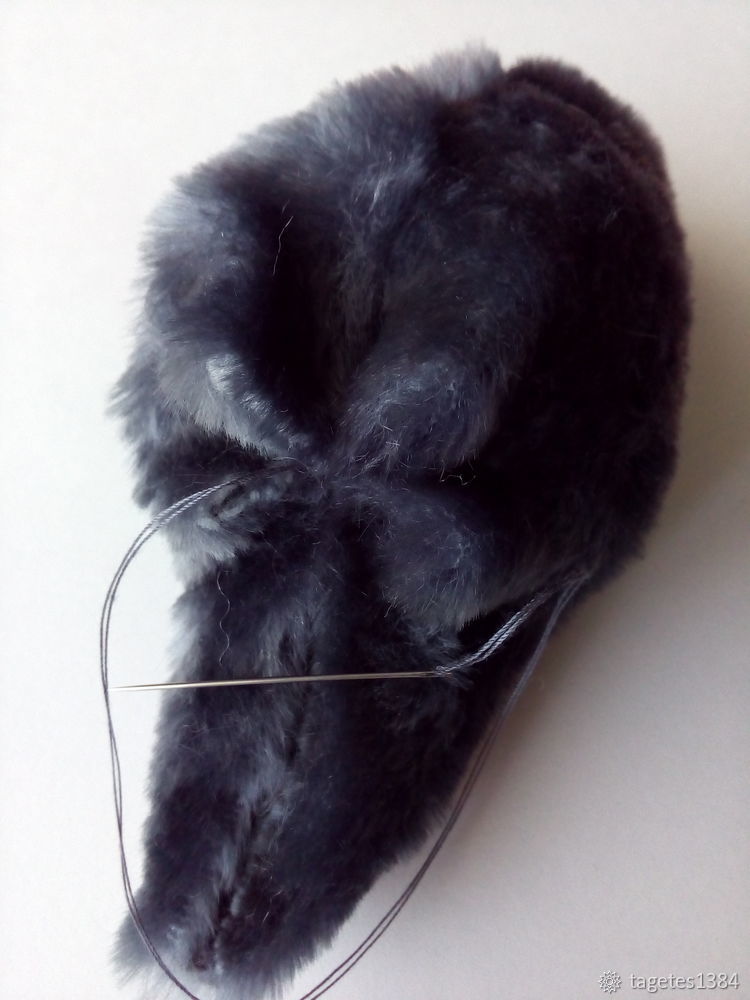 The legs have turned out! Do not tear off the thread. Make the tail now.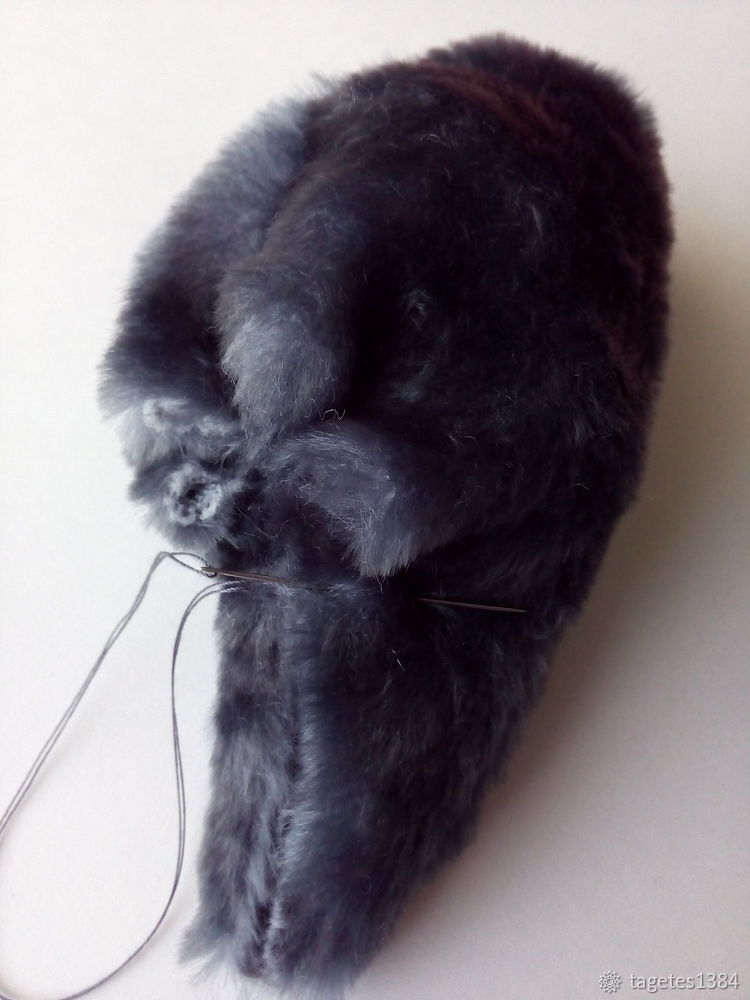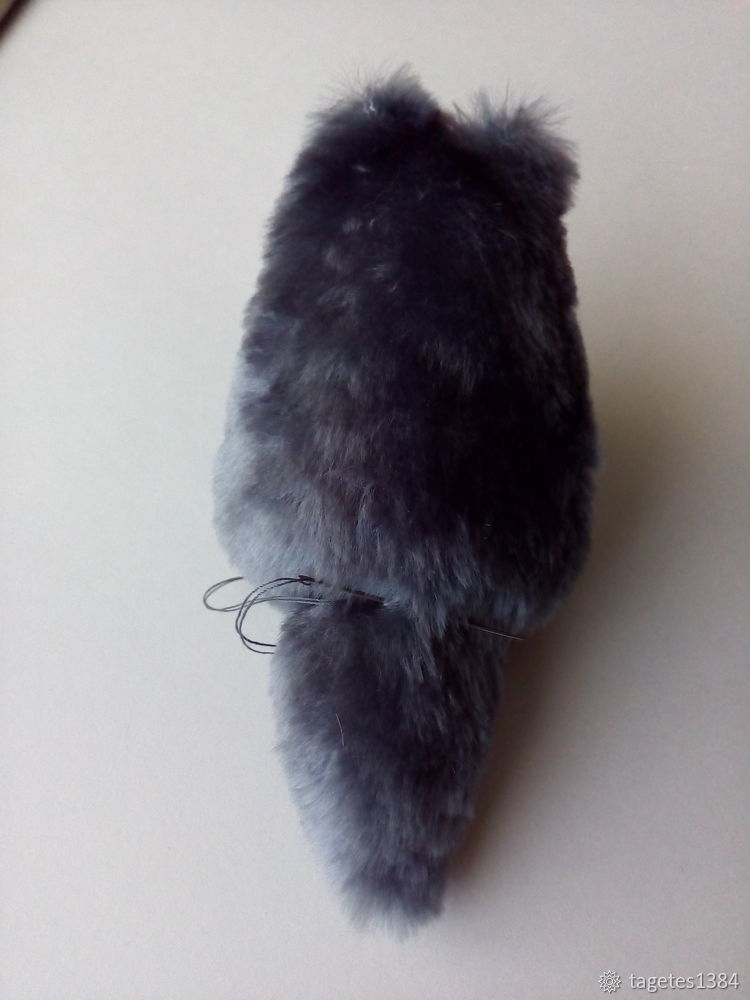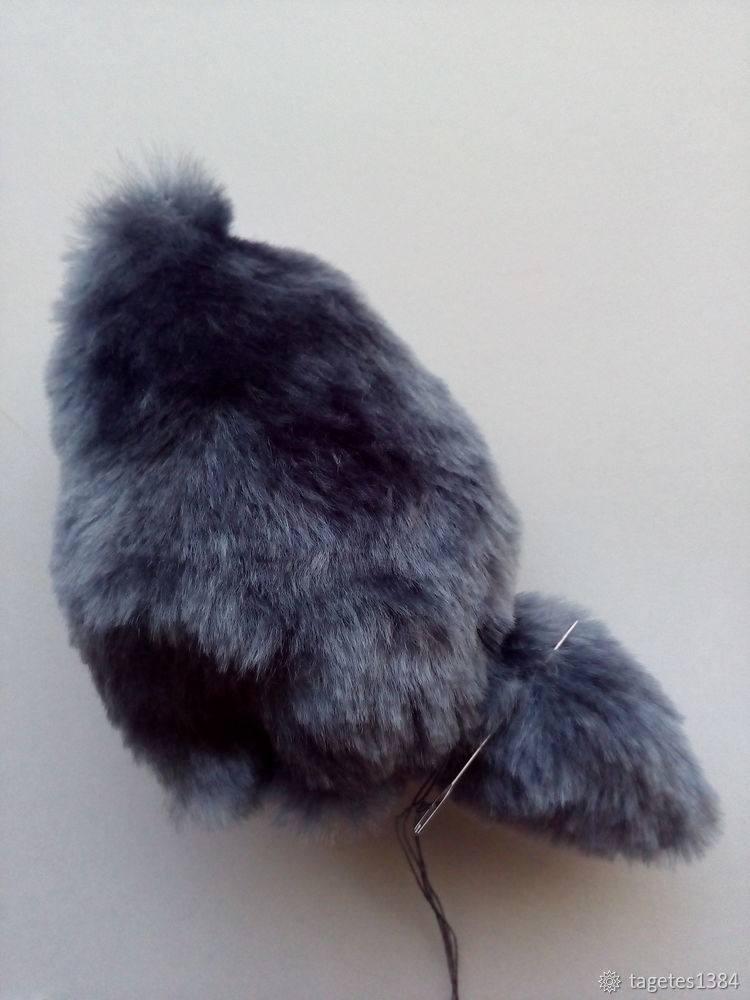 Now everything is almost ready.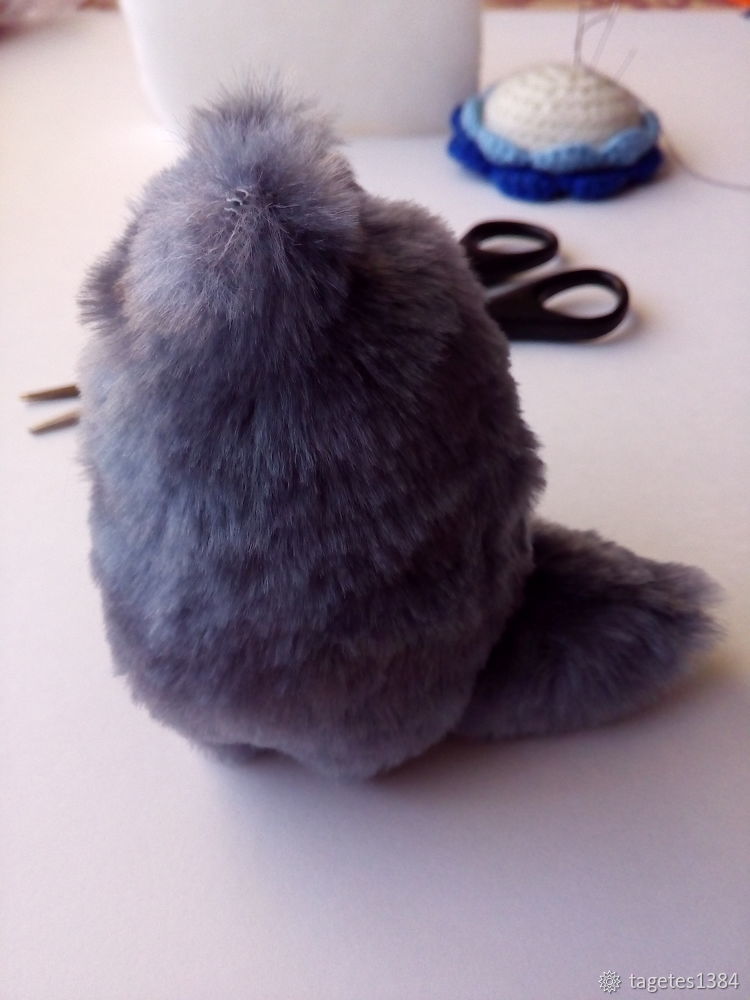 Make the ears. To do this, make several stitches back and forth near the base of the ears.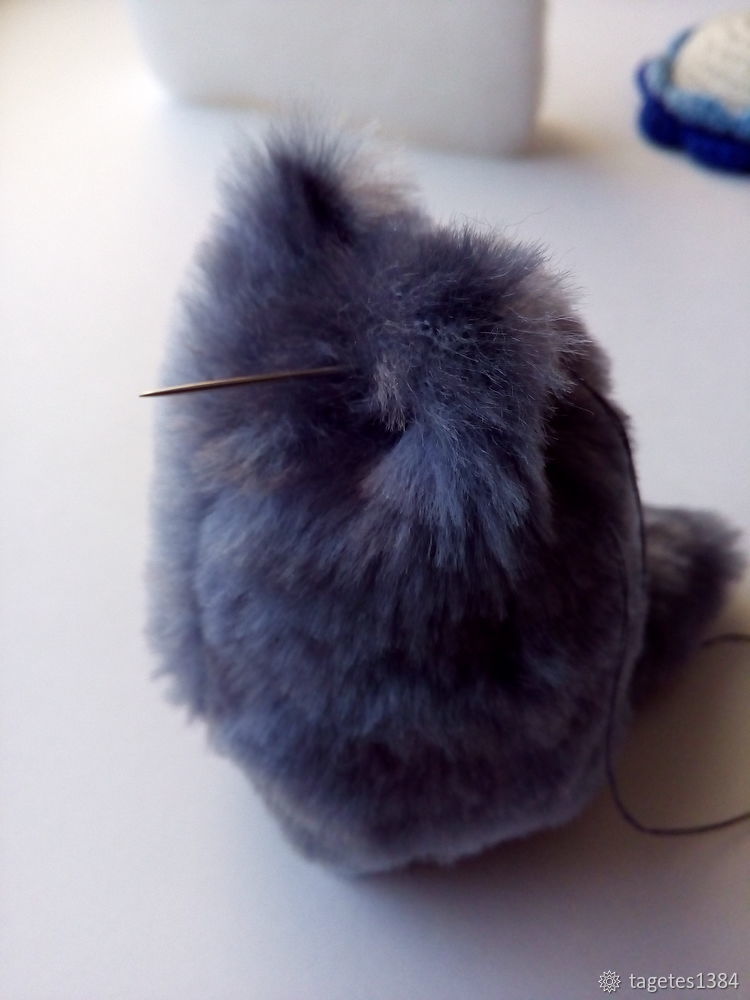 Done!

Prepare felt for the muzzle. Follow the steps:
Gather the edge:
Stuff: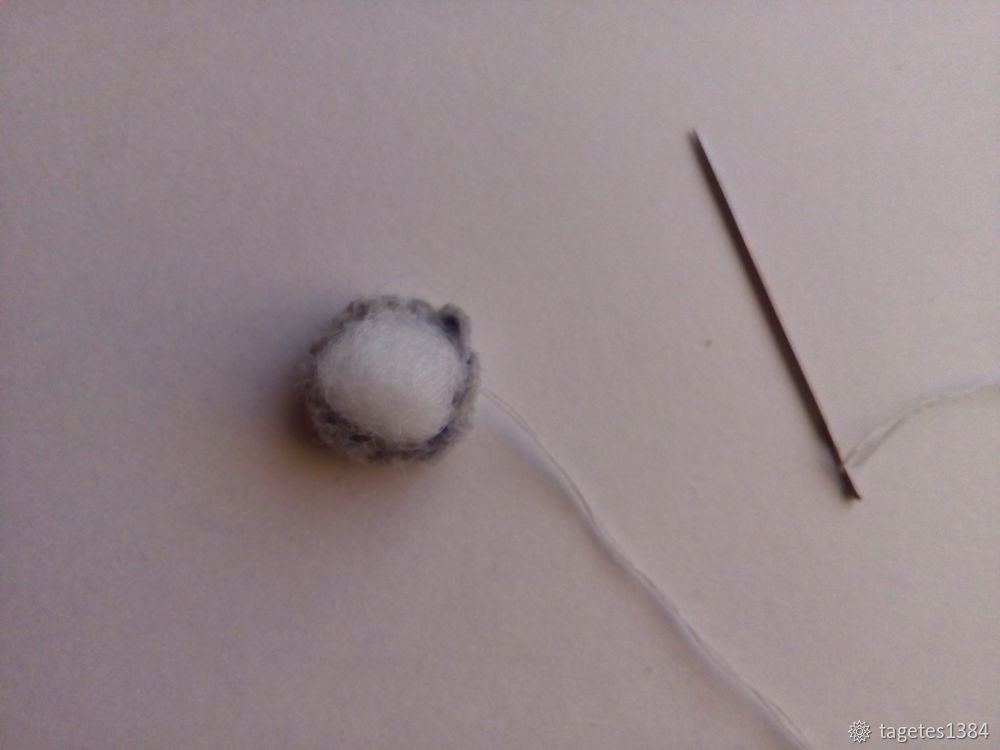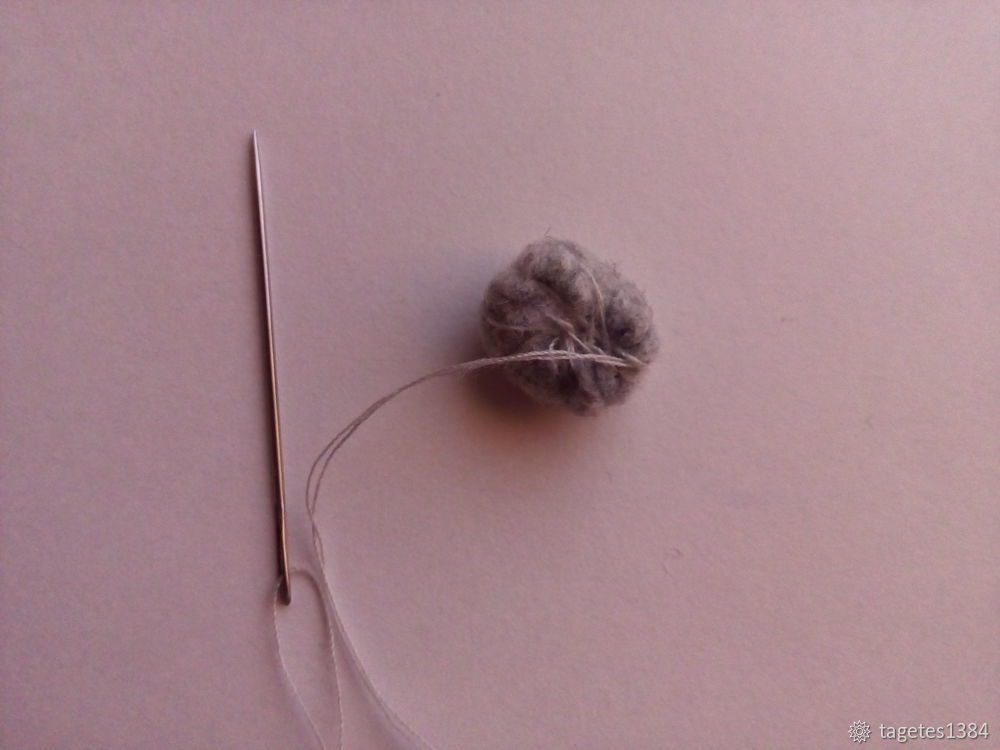 Take floss and make the nose: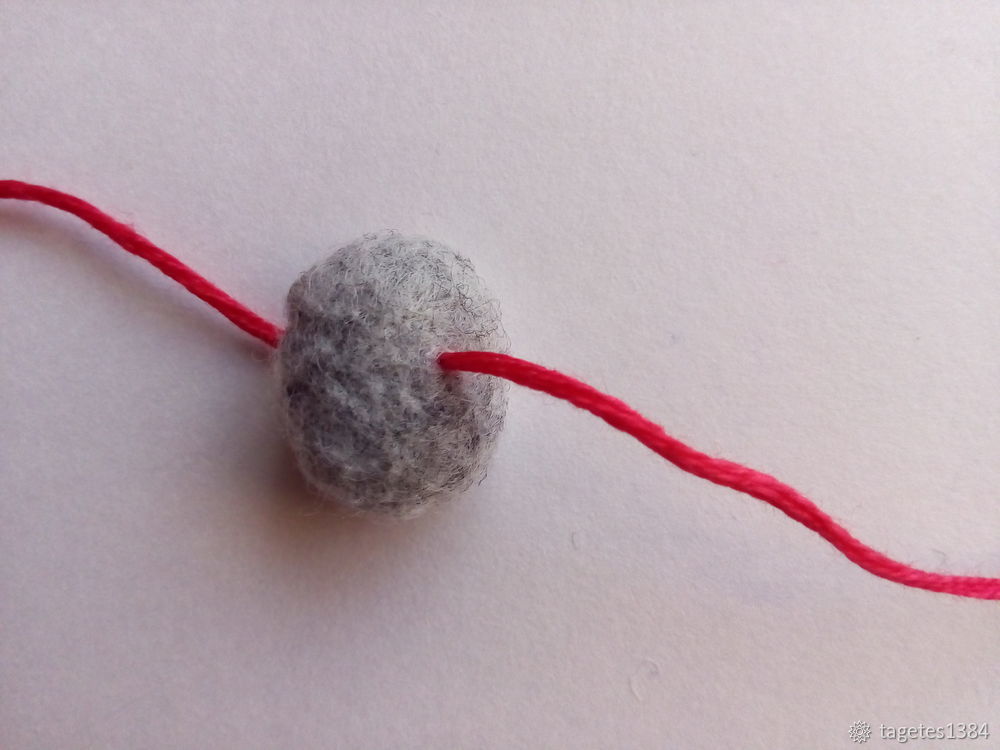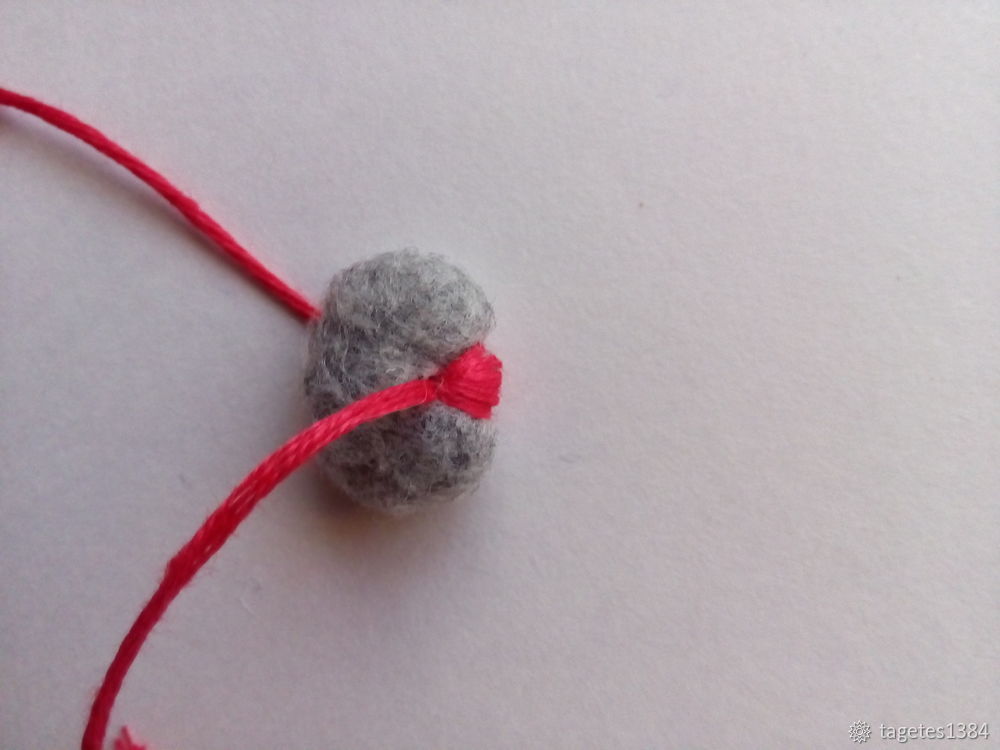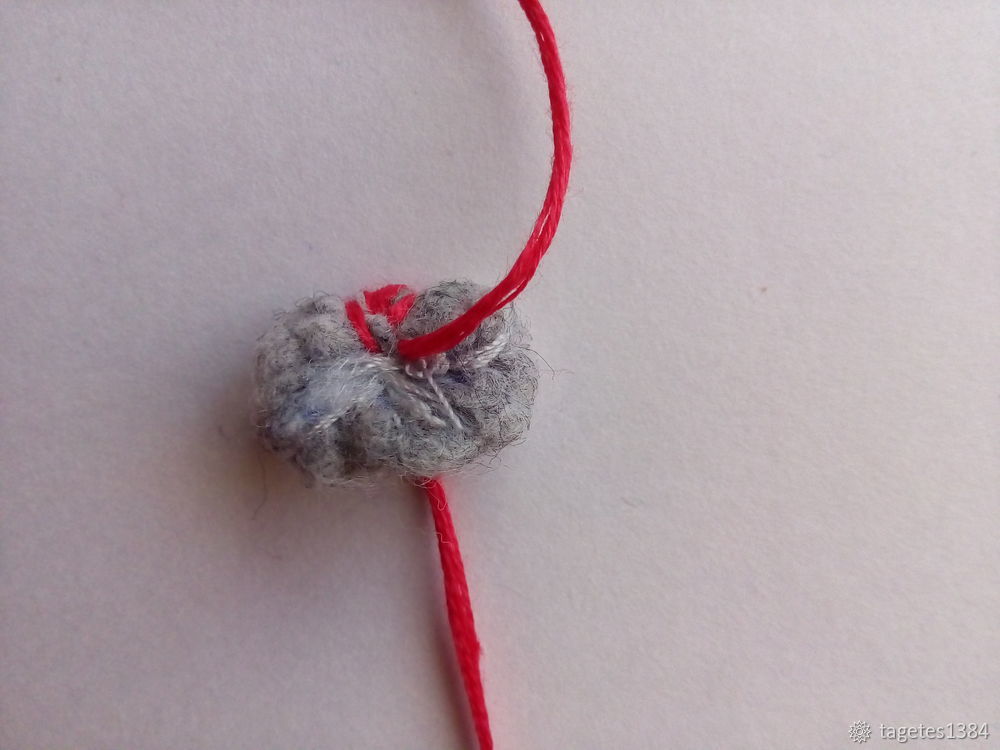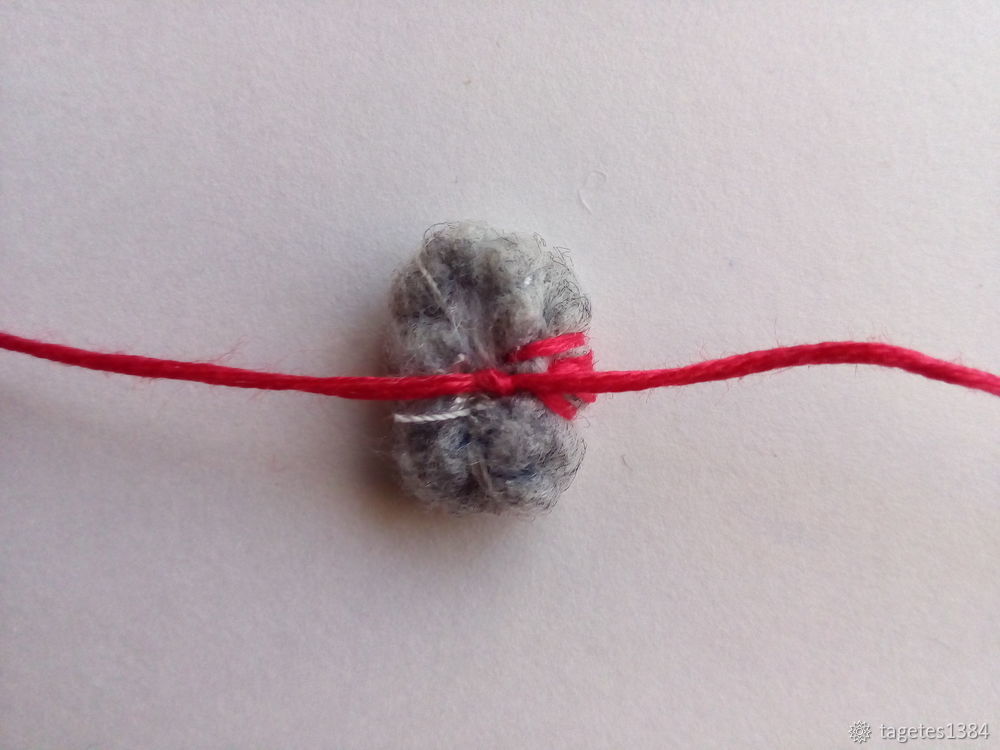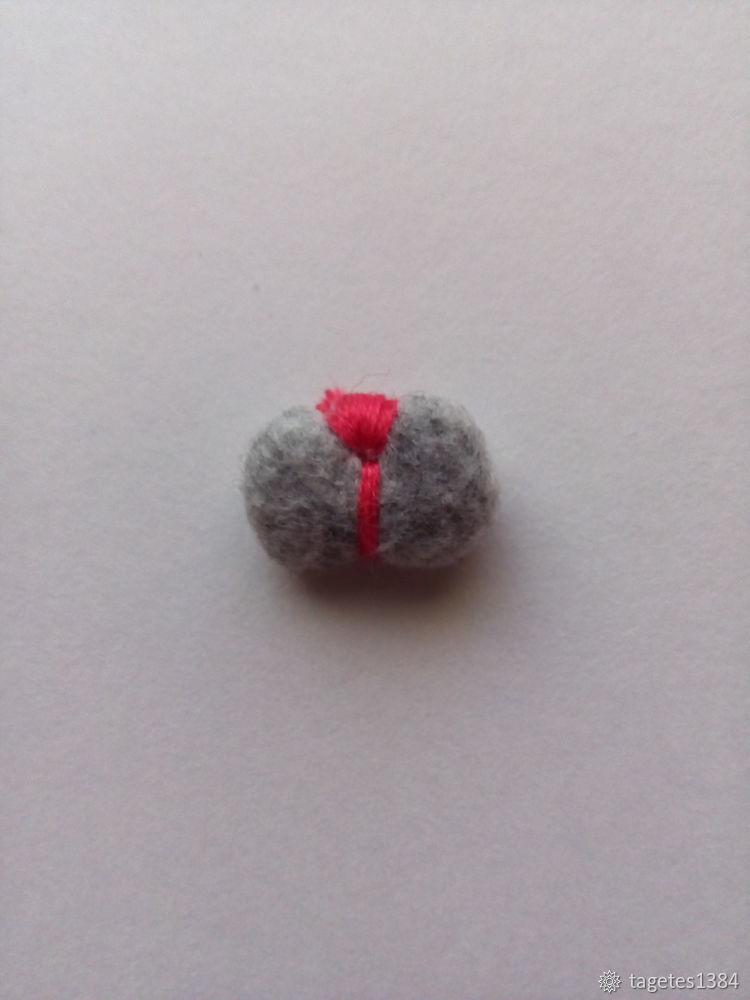 Sew the muzzle to the fur.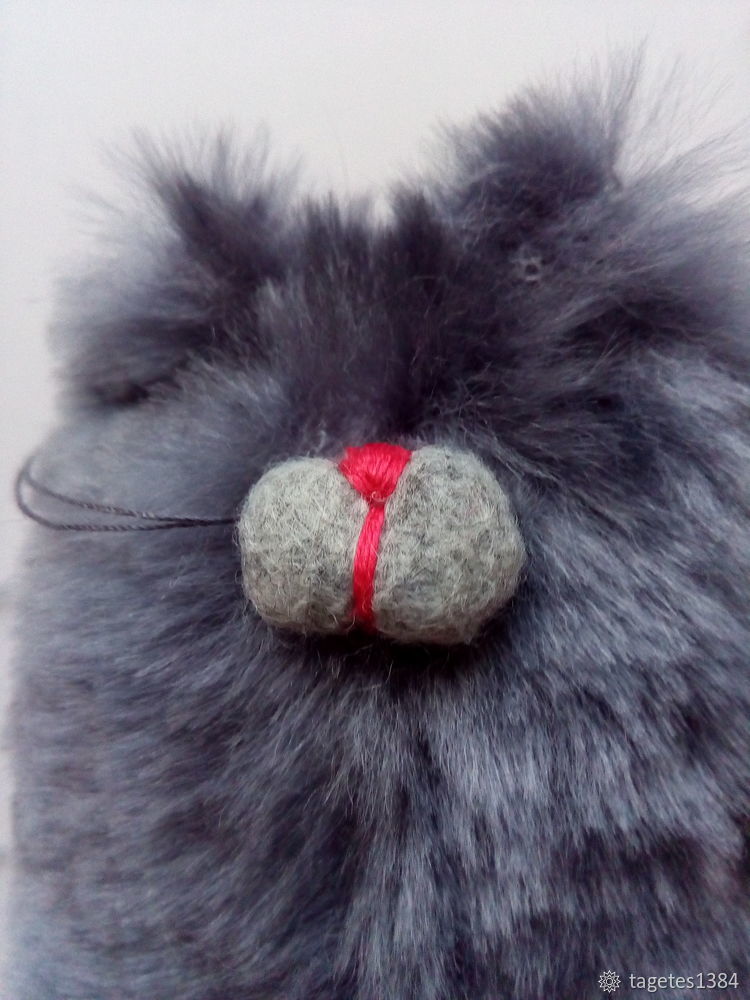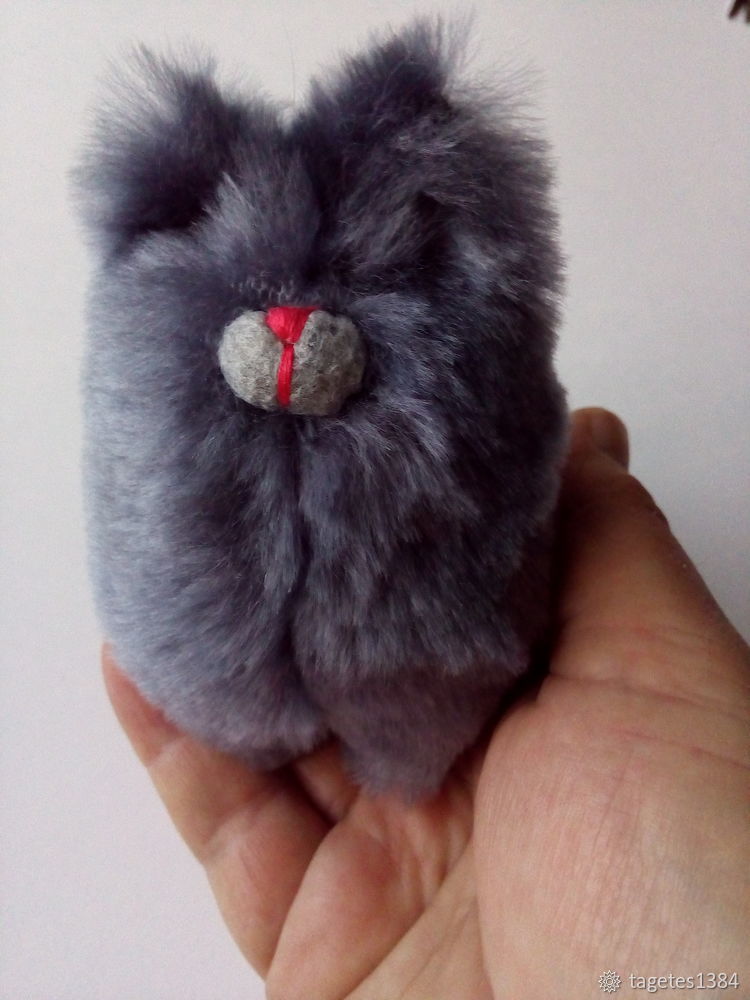 And glue the eyes: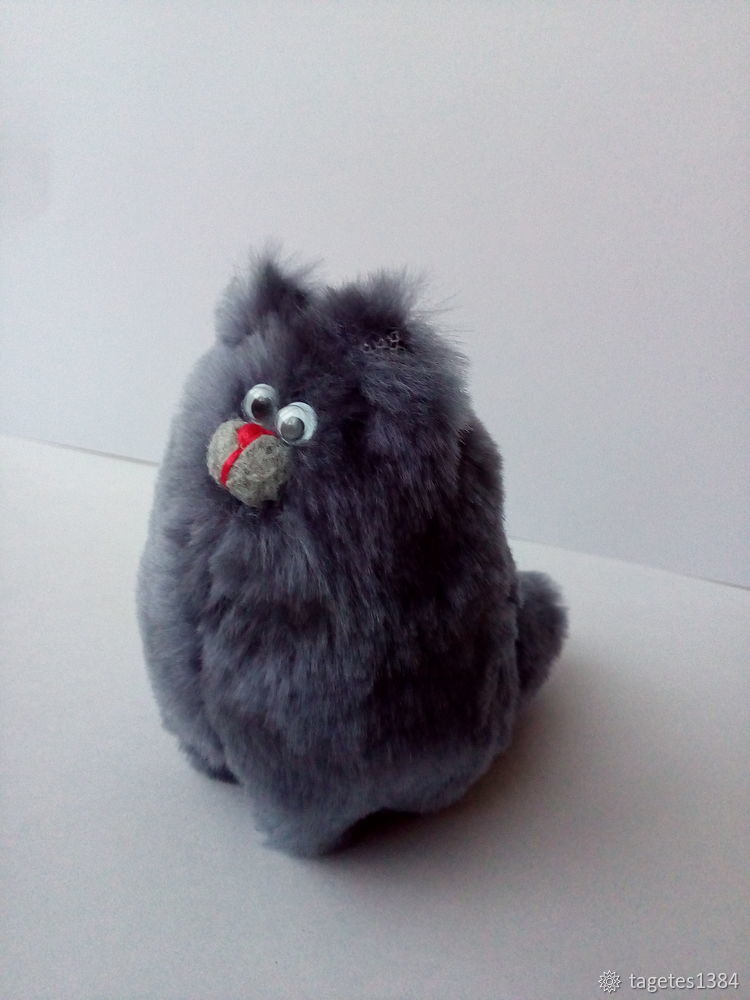 Isn't that a miracle! :)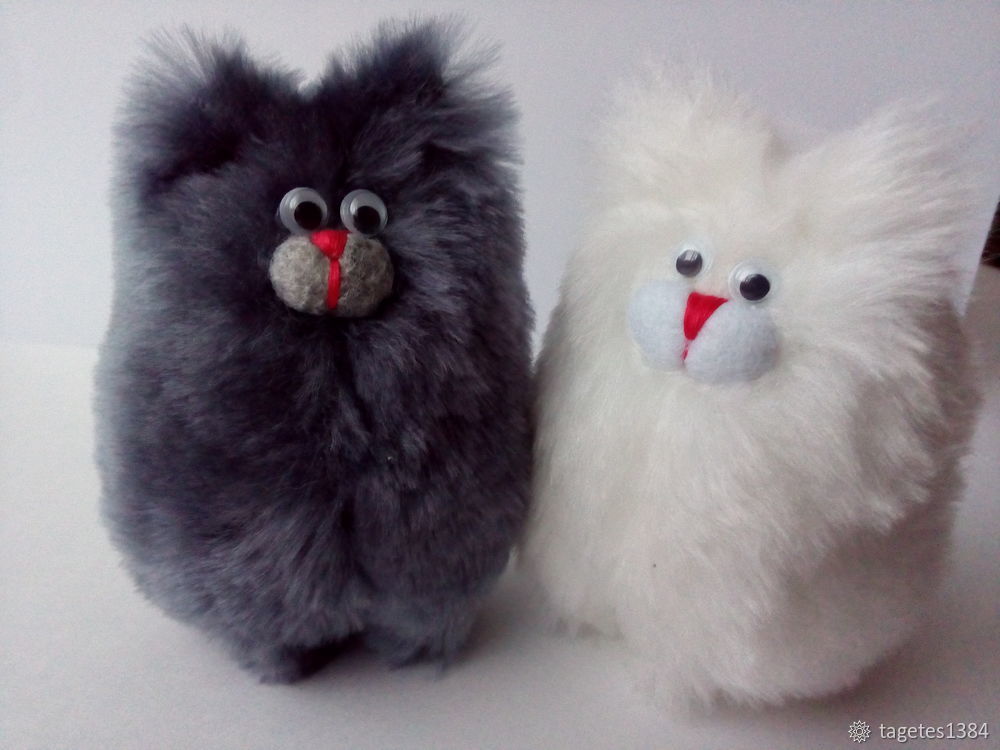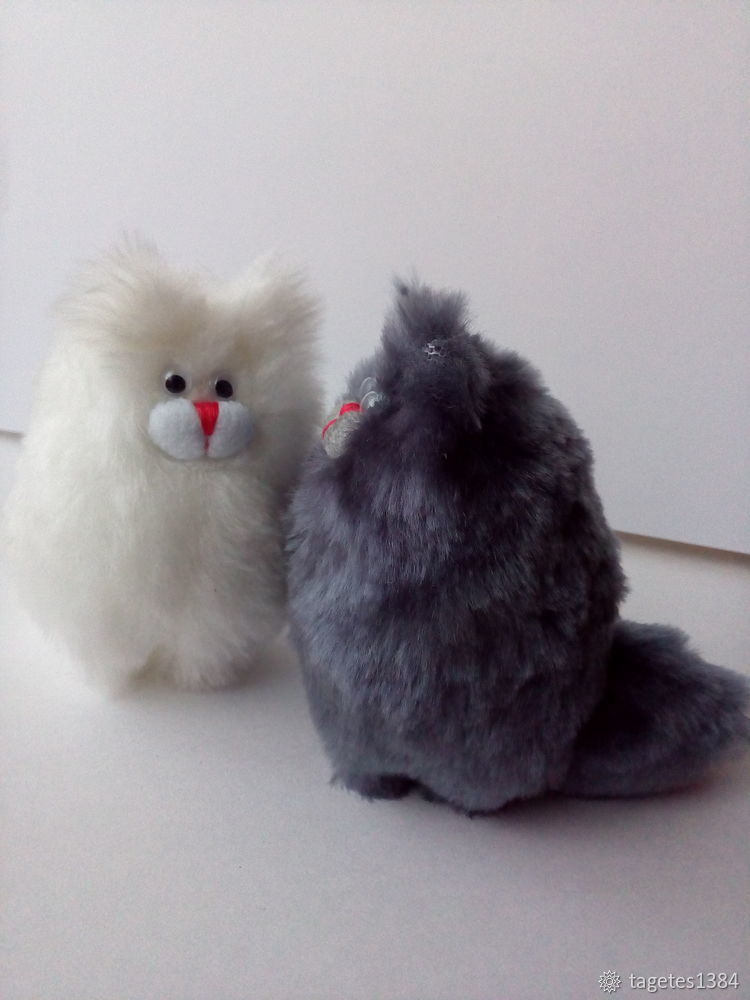 I wish you success and much inspiration!
DIYs & Tutorials on the topic