French Macarons out of Polymer Clay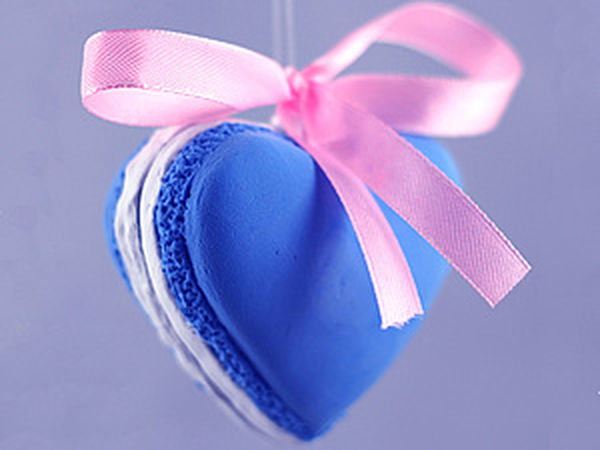 February is coming and brings Valentine's Day with it — a nice and soulful holiday, shrouded in romance and love :)
I want to tell you how to make an imitation of French macarons in the shape of a heart. It's hollow inside and can be used as a small box for a festive surprise. )) And of course, it can serve as a great interior decoration. So, you need:
1.Plastic blanks in the shape of a heart (or select your option): 2. Self-hardening clay 3. Glass tile.
4. Wooden, plastic or iron stick.
5. Ribbon, beads and anything for decoration.
Let's get started! :)
Mash clay: Cut out a heart: Spread the heart over one piece of the blank: Make the edge: You get one half of a French macaron! :) Make the second half the same way, add white cream and here's what you get! The colours may be different: THE END :)
Thank you for your attention friends! I hope this workshop will turn out to be useful and will inspire you to create your own little masterpieces or just to remind you that it's time to drink tea with sweets :)
Friends, thank you for your attention to my work, hobby and shop!
Wish you comfort, warmth and tenderness!
Love,
Alexandra (Antuanette)
DIYs & Tutorials on the topic