Making a Charming Cap Brooch Step by Step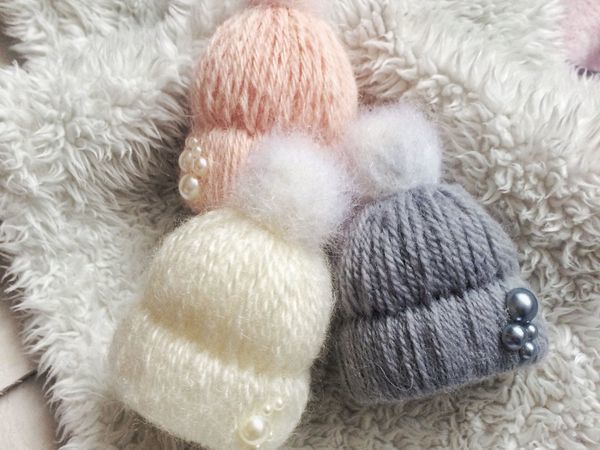 Not long ago I came across a DIY on making yarn caps for a Christmas tree. Perhaps, many of you have seen it, too. I liked the technique and decided to try it. I added some author's techniques and got a charming brooch, which became my bestseller of the season!
Let's get started! You need:
yarn
wool for felting
needle for felting
a piece of foam
brooch base
half pearl
scissors
stapler
glue
ruler
If you do not have wool and needles for felting — you can do without them, I'll show this :)
Cut a piece of foam 11 x 1.5 cm. Take glue and carefully join the ends making a circle: When the glue dries, fix the ends with the stapler: Now take fluffy yarn. Cut lots of threads of 20-25 cm.
I selected a wonderful lavender colour! Take one thread, make a loop, pass it through the base and fix with a knot: Tighten well and fix other threads: Make a knot at the top: Cut off all excess threads: The brooch is almost ready! Tear off a small ball of fur and slightly felt it. Then felt it inside the brooch, apply the right shape to the cap. Shape the pompom properly. And add some wool: Fluff it a little bit: Now cut off the excess wool and gently shape the ball: You can decorate the cap with embroidery or beads. You come to the final step :) Glue or sew the brooch base: The cute brooch is ready! Feel free to pin it on a sweater, coat, scarf, bag. Or present it :) I hope my DIY was useful and interesting for you :) Like it. I appreciate your comments and photos of the work!
DIYs & Tutorials on the topic