DeMuse Pre Fall 2017: High Fashion for Dolls by Nigel Chia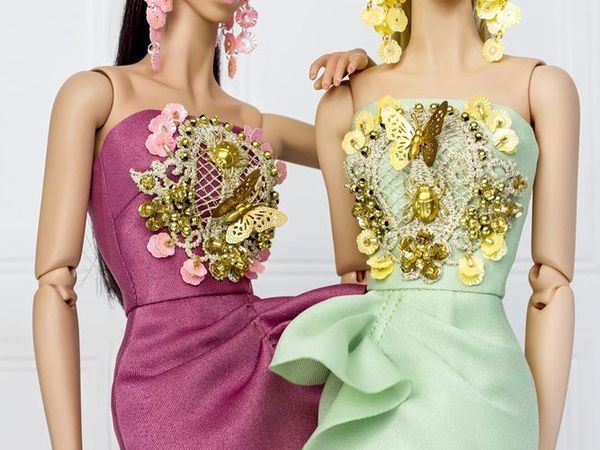 Designer Nigel Chia from Malaysia studied to be both a veterinarian and designer but soon abandoned the medical career in favour of fashion. He did it without any doubt just because you had a passion for art. At the beginning, he created wedding collections for Barbie dolls but then decided to create his own dolls line and OOAK and BJD.
Being a doll artist for almost 2 years, Nigel Chia has created a number of amazing dolls with the finest body shapes and features. Thus, he started his own collection for 16-inch dolls.
The embroidery of outfits meets all requirements of high fashion. You can see a variety of materials used: beads, rhinestones, lace, appliques and beautiful patterns. Three-dimensional elements and fashion accessories complement the image of fashionable dolls.
Pleasant viewing!