Embroidering a Snowbird Beaded Brooch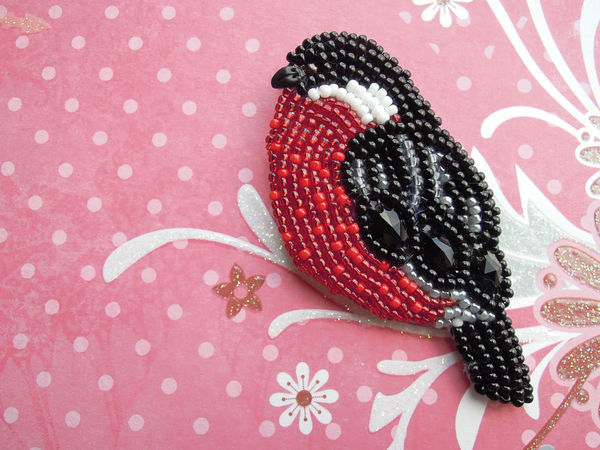 This DIY is for everyone and those who have never held needles in hands but really wants to try.
You need:
1) Decorative felt.
2) Swarovski rhinestones No. 3223 12x6 mm, black, can be replaced by crystals in frames.
3) TOHO beads 10/0 round No. 49, black.
4) TOHO beads 11/0 round No. 25D, pomegranate.
5) TOHO beads 11/0 round No. 45A, light cherry.
6) TOHO beads 10/0 round, No. 41, white.
7) Needle for beads.
8) Thread and monofilament.
9) A brooch pin.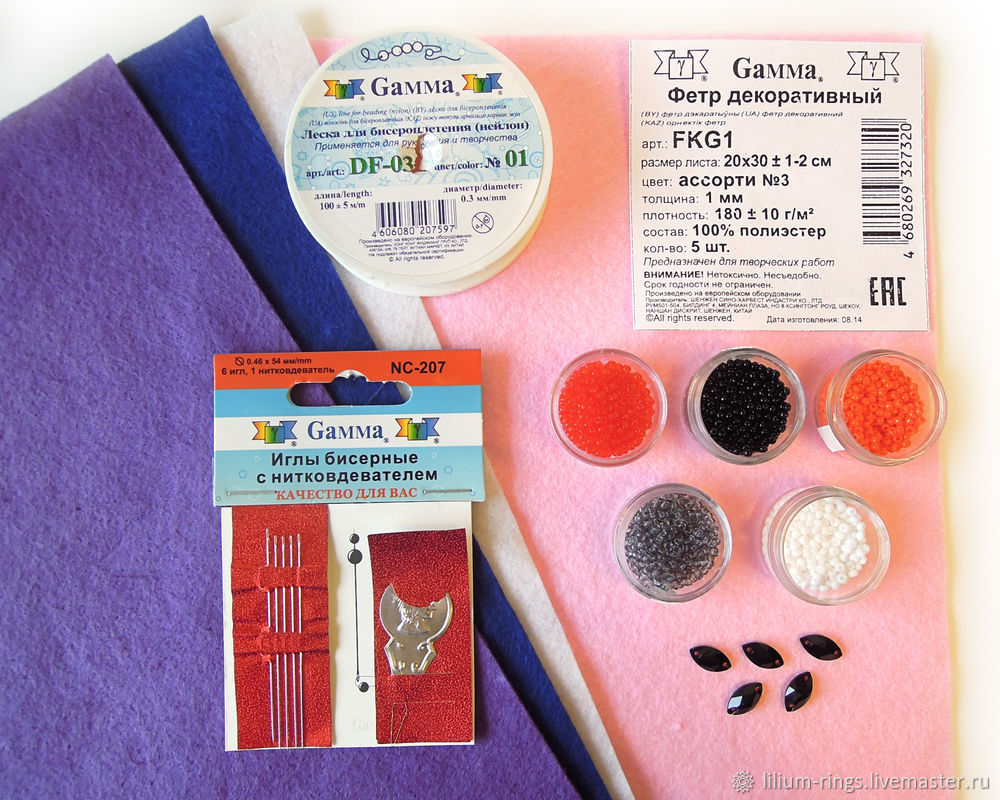 Progress:
1. Draw a sketch or print an image. Transfer it to felt and cut out the base. Leave an allowance.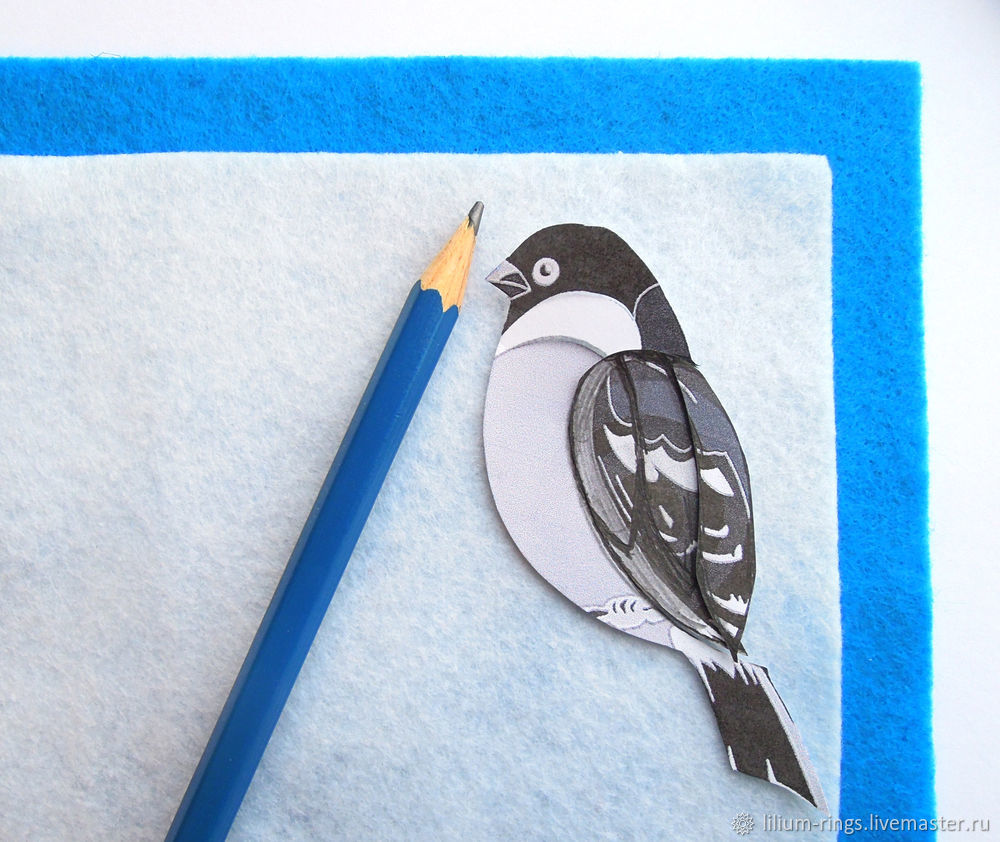 2. Place beads on the base, see how you want to embroider.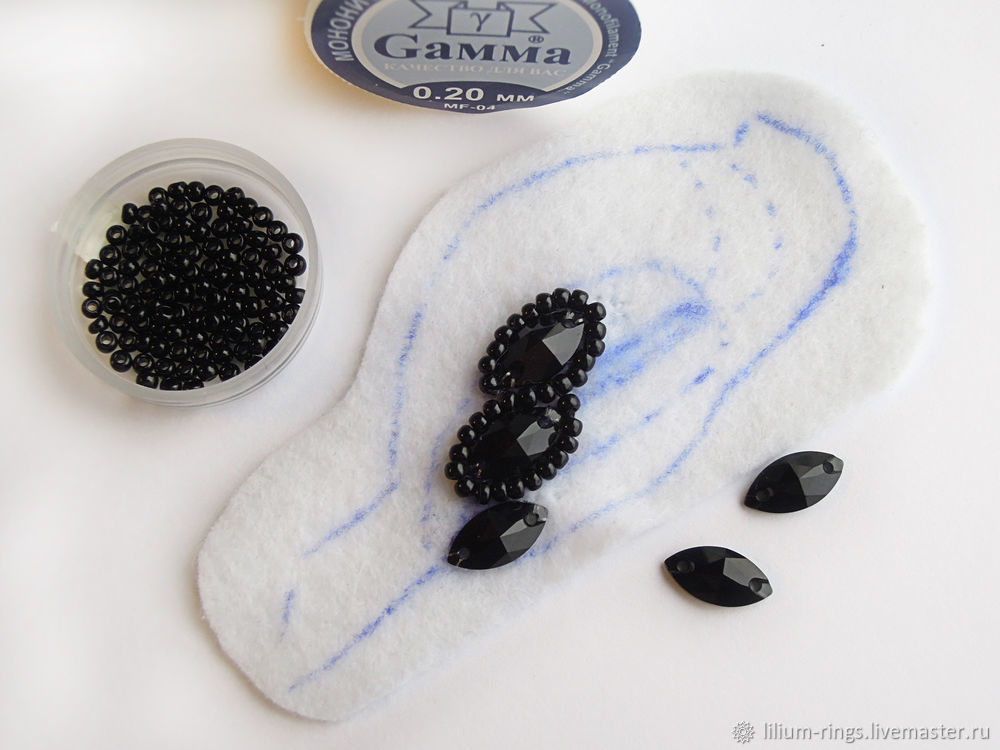 3. Start sewing beads one by one.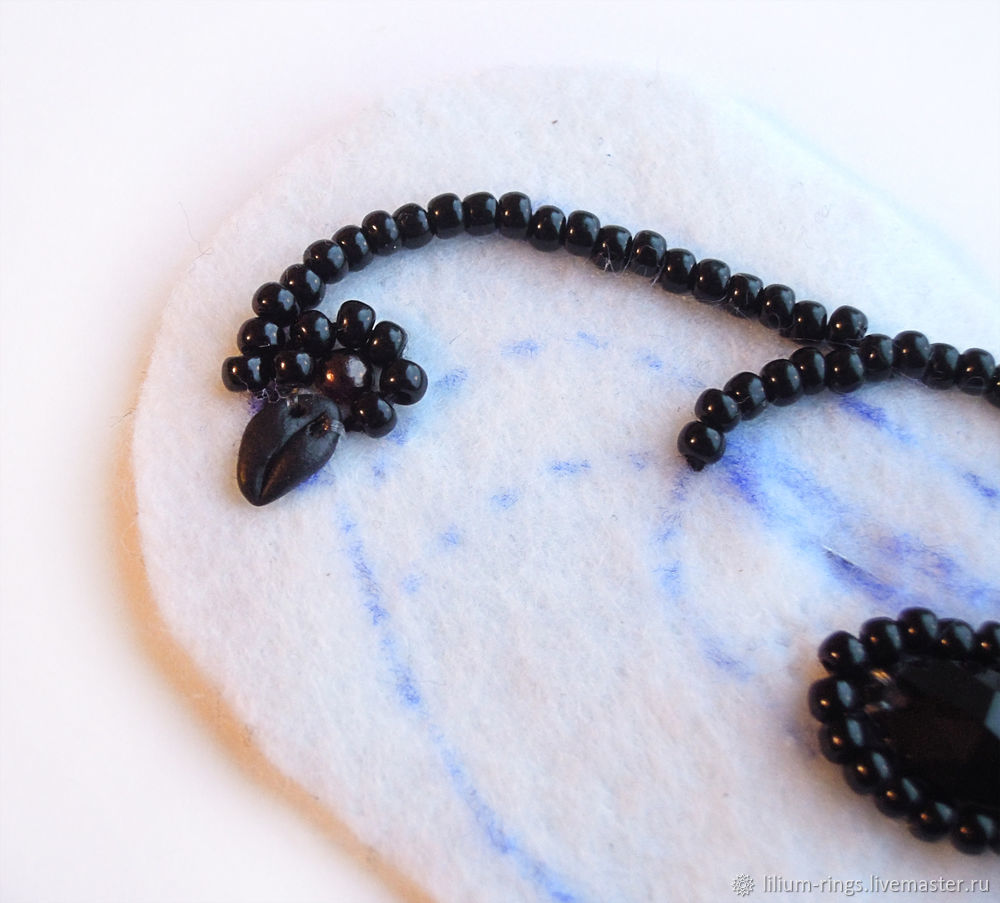 4. Embroider the head and the wing separately.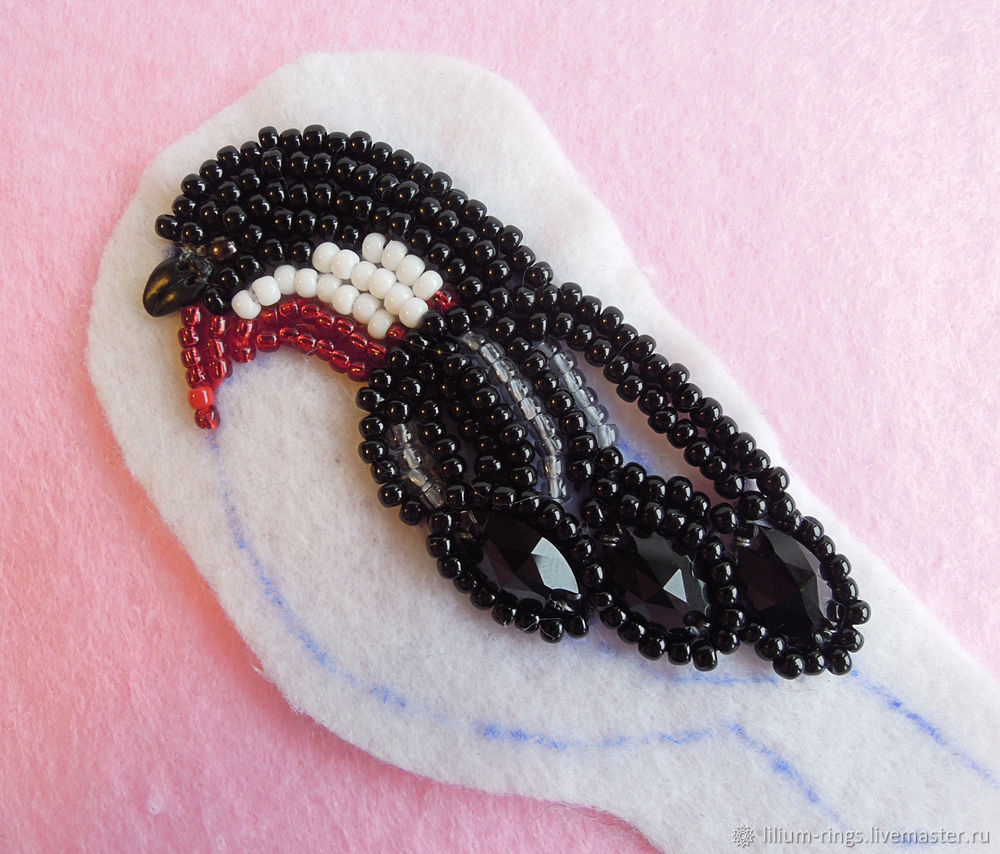 5. Now the body: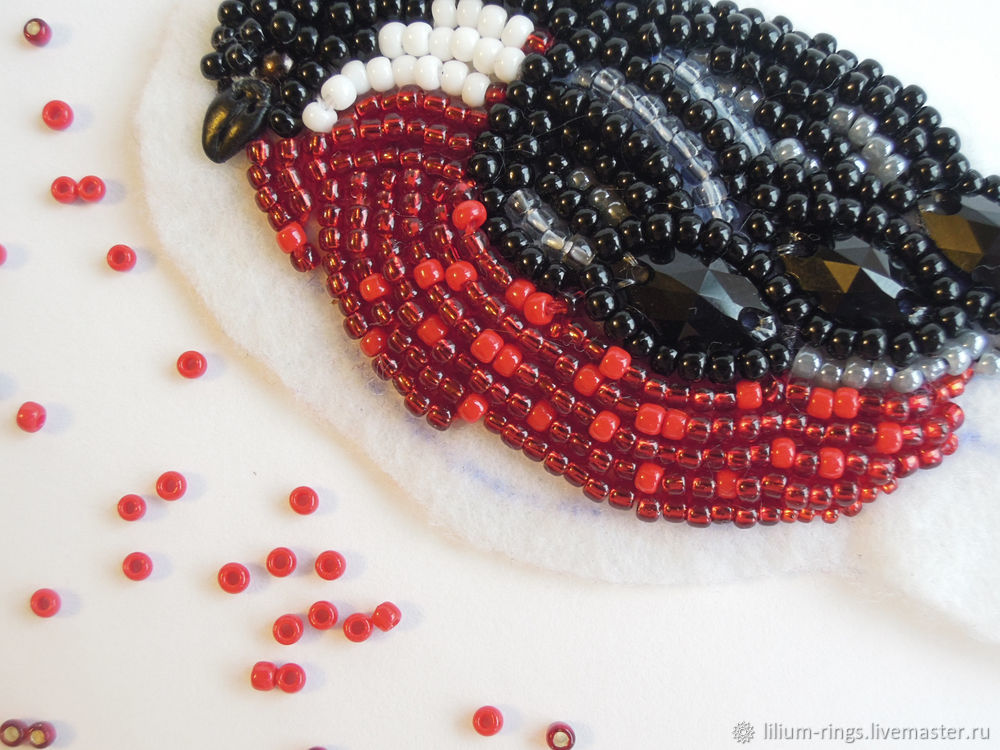 6. And the tail: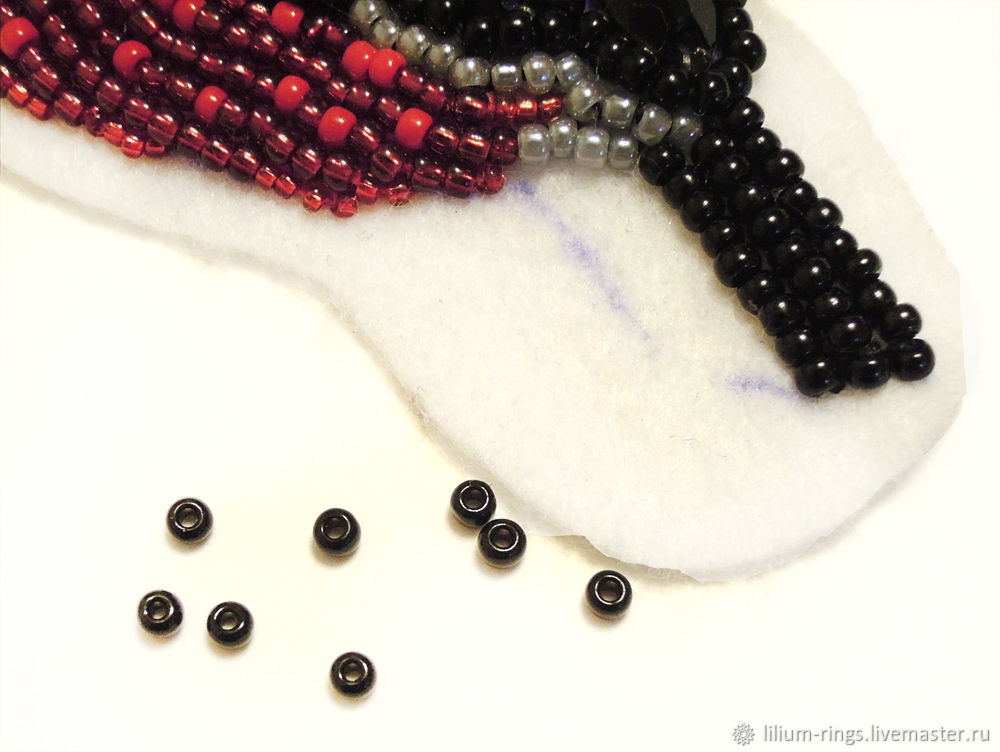 7. Cut off the allowance carefully around the beaded edge. Then sew a piece of cardboard to the blank and one more piece of felt over the cardboard with the brooch pin.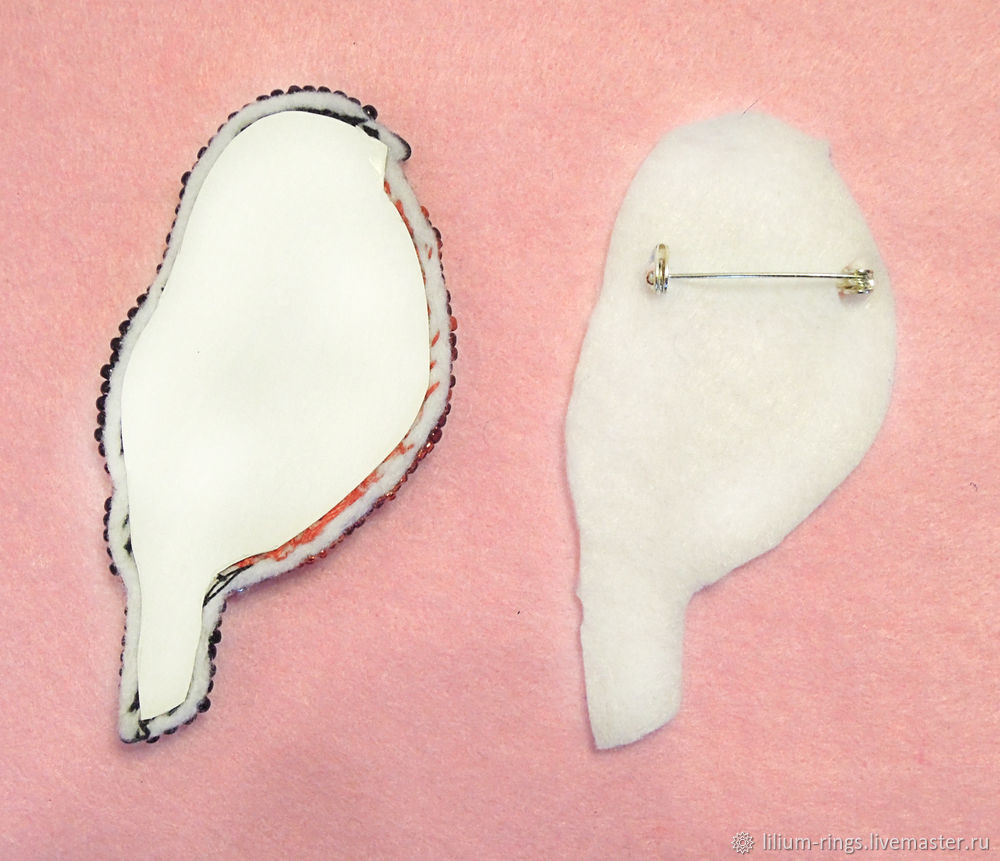 8. The last row of beads hides the felt edge. See how I embroidered it at the example of brooches below: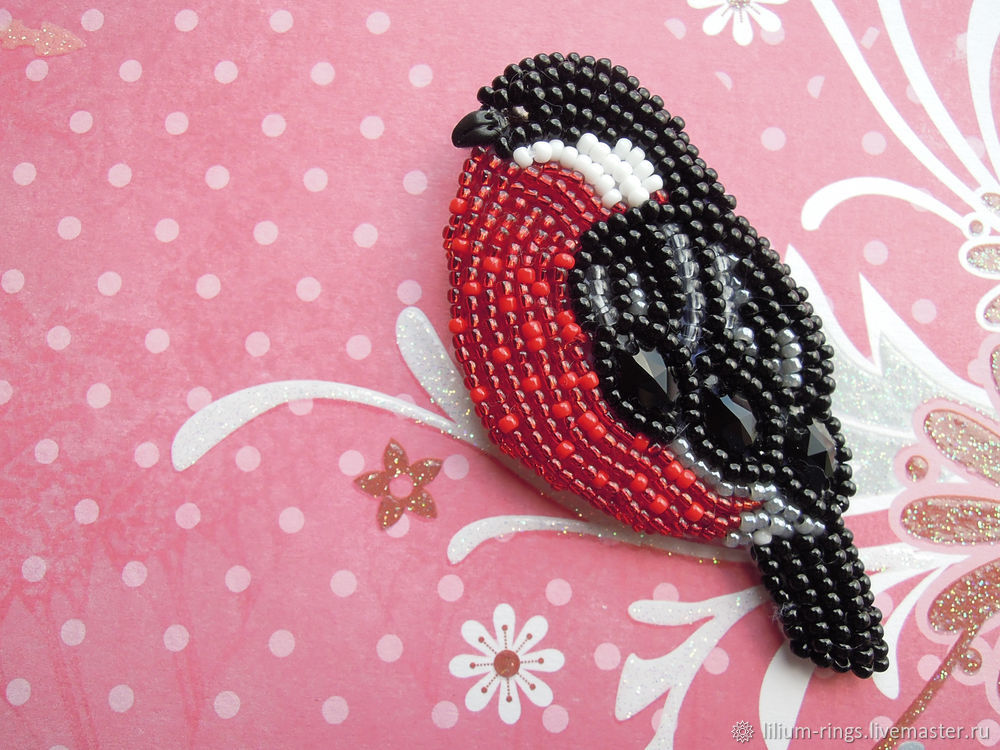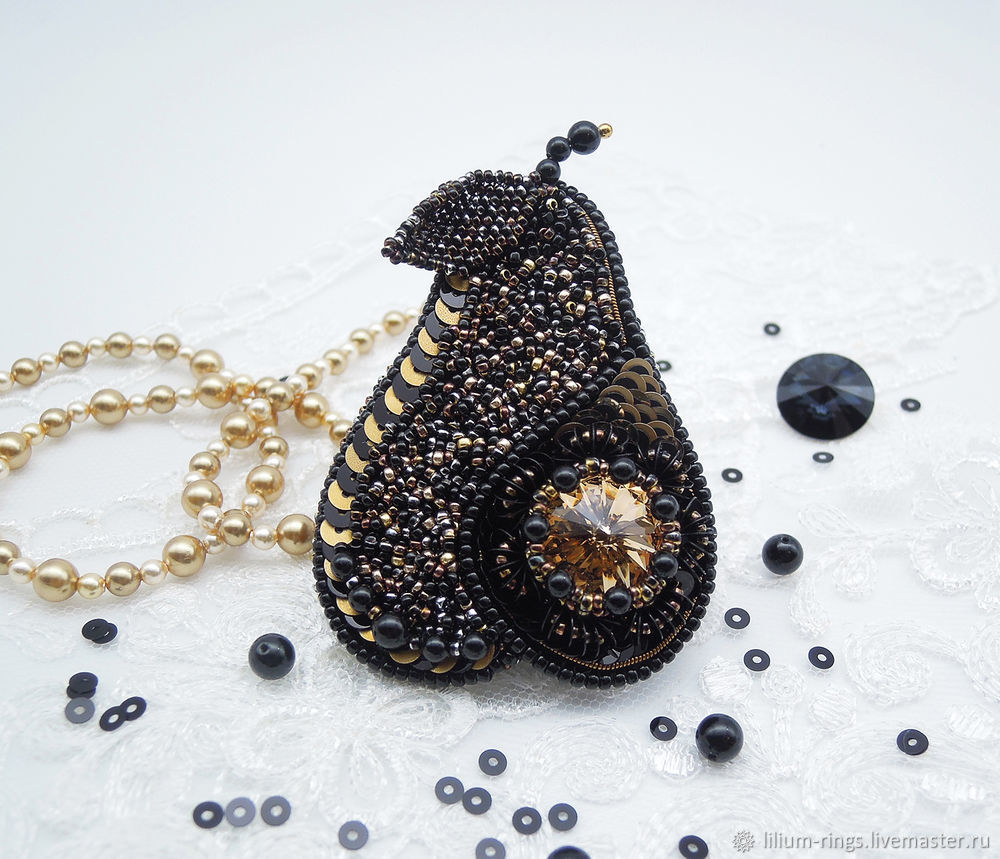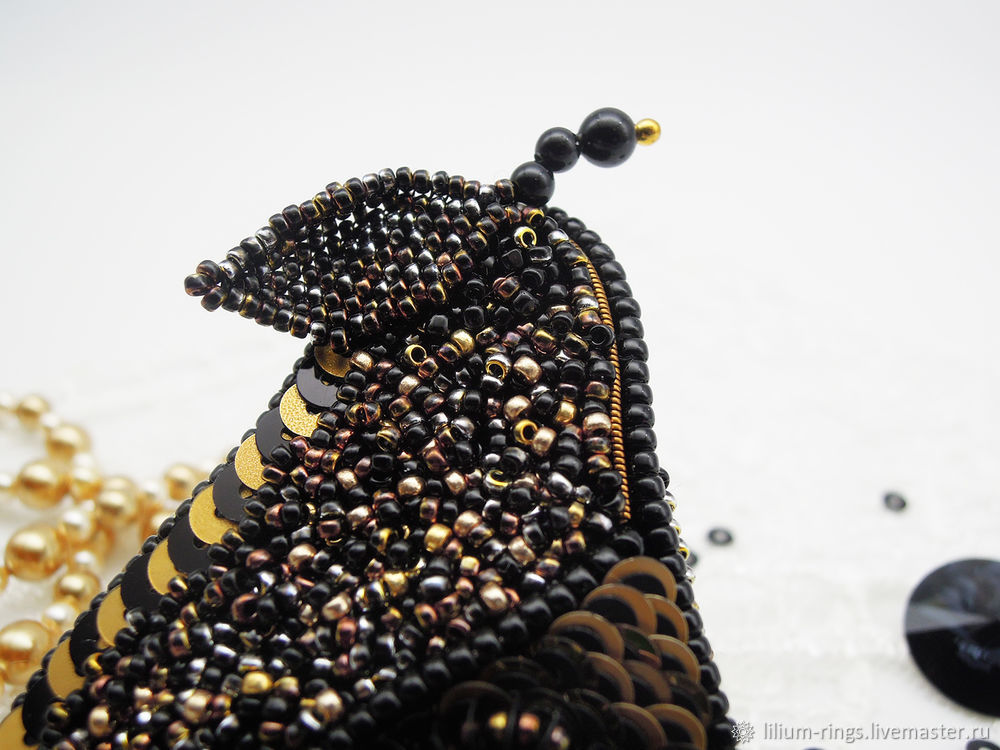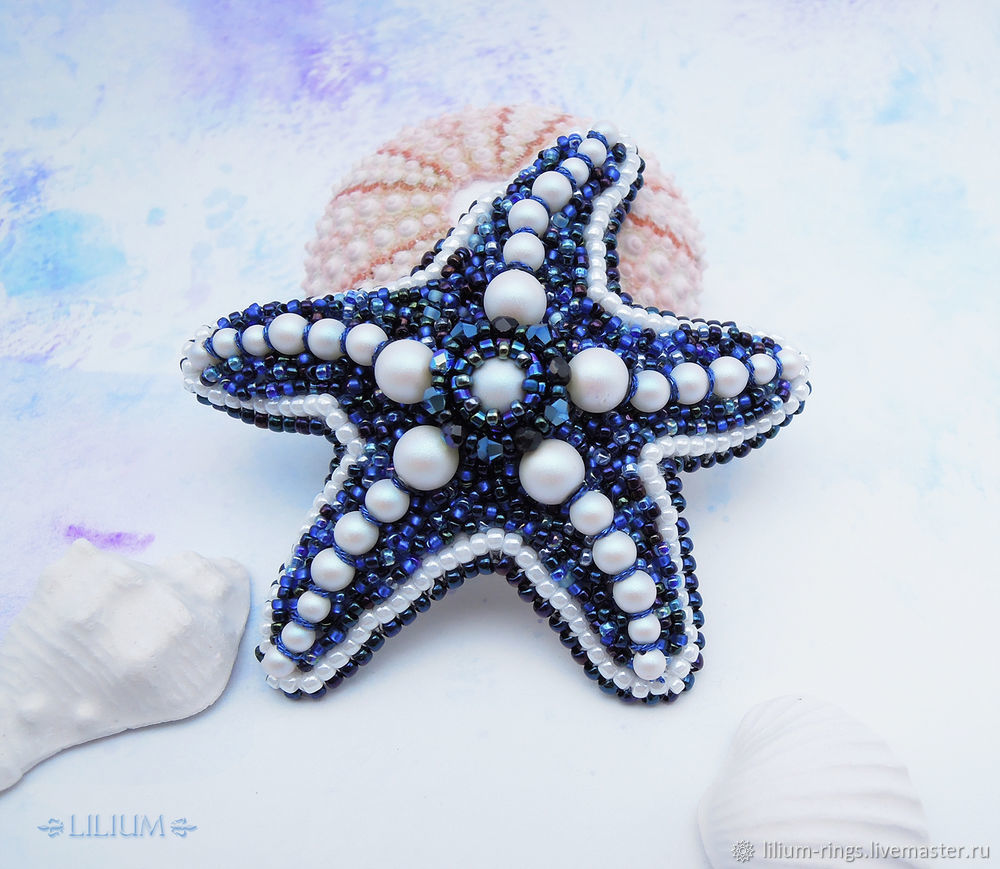 Wish you much winter inspiration!
DIYs & Tutorials on the topic