Knit Woolen Socks on 5 Needles
It's almost winter outside, and an urgent need to warm feet occurred. Let's make it qualitatively and beautifully!
1. You need:
70 – 100 g of wool blend yarn (300m/100 g)
25 grams kid mohair (250 m/25 g)
a set of 5 sharp double-edged needles №2.5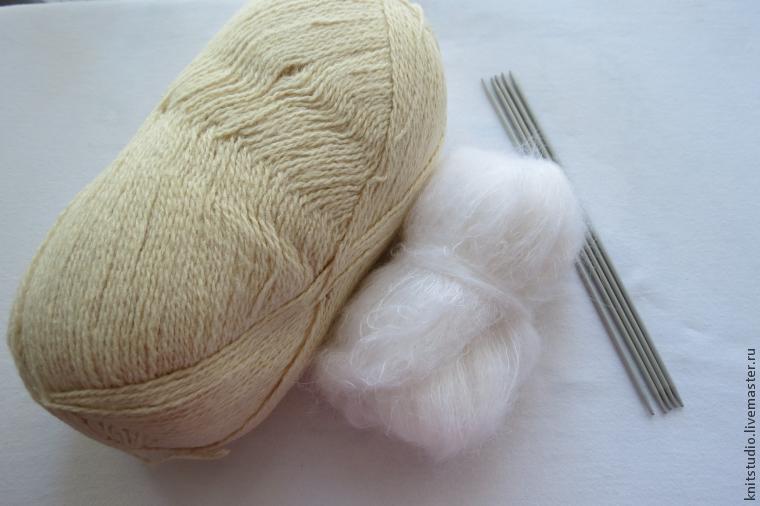 2. Cast on 48 loops on two needles.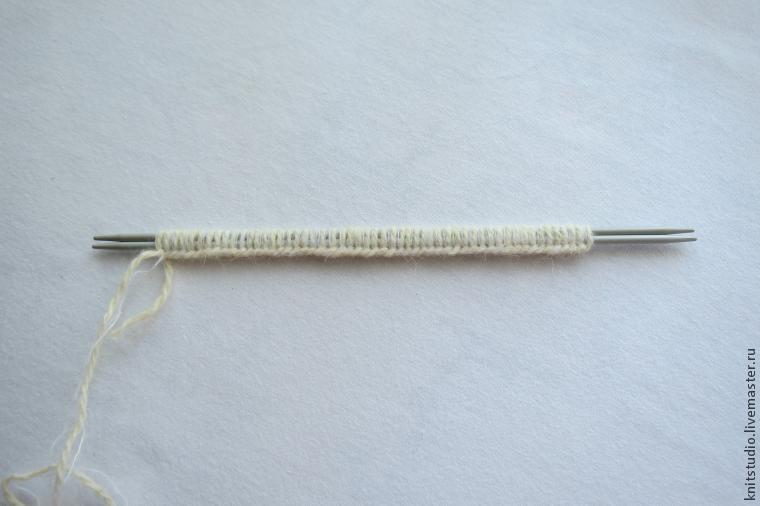 3. Distribute the loops on four needles, 12 loops per each, join in a ring.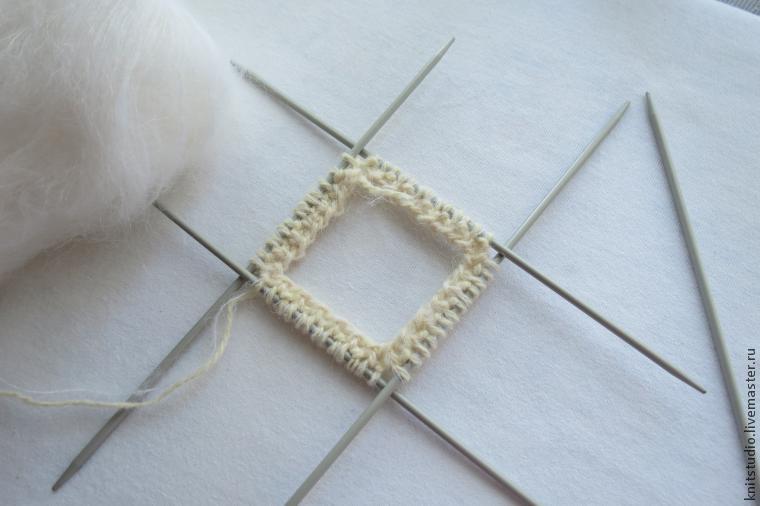 4. Knit rib 10 rows 1 x 1 alternating front and back.
5. Next, knit using a stockinette stitch on 3 needles (knitting front, back and front again). Use one needle to knit a fancy pattern according to the scheme. Place the pattern so that it was on the front side of the sock.
Knit 12 cm this way: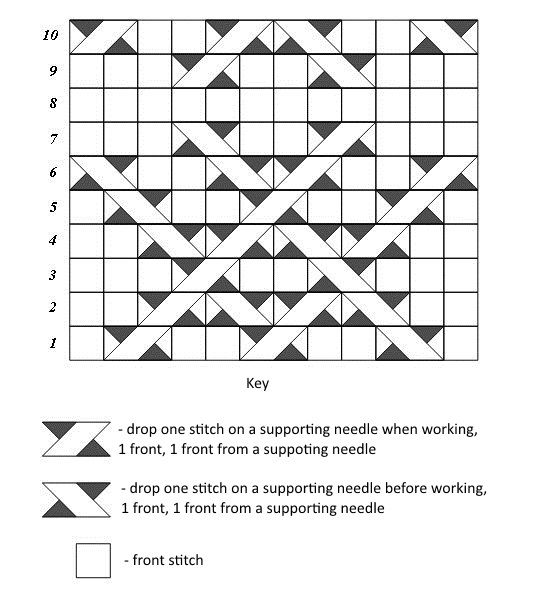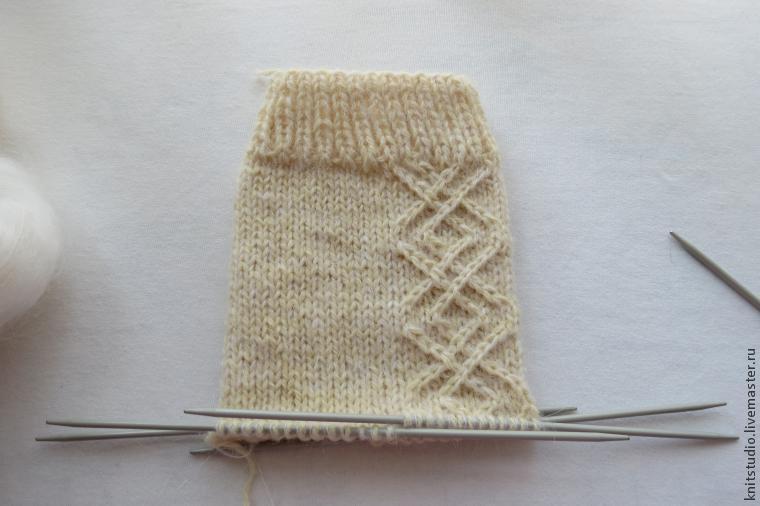 6. Make the heel. Distribute all loops on 2 needles. One part of the loops (24 loops) are for the heel, the second part — with the pattern in the centre — is left aside for a while. Knit 24 heel loops using 2 needles and turning rows of stockinette stitches — 16 rows total.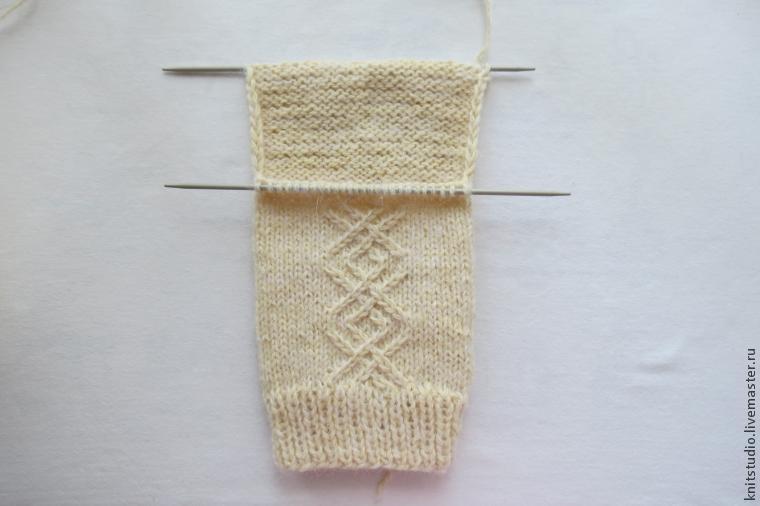 7. Divide the 24 stitches of the heel into 3 parts, per 8 loops.
Knit so:
7 loops, 2 loops together. Knit the last loops of the side and the middle parts together.
Next, 6 loops of the middle part, 2 loops together.
Turn the knitting. Knit only middle loops, the last loops of the middle part are knit together with the last loops of the side parts.
Repeat the steps until there are only 8 loops left on a needle.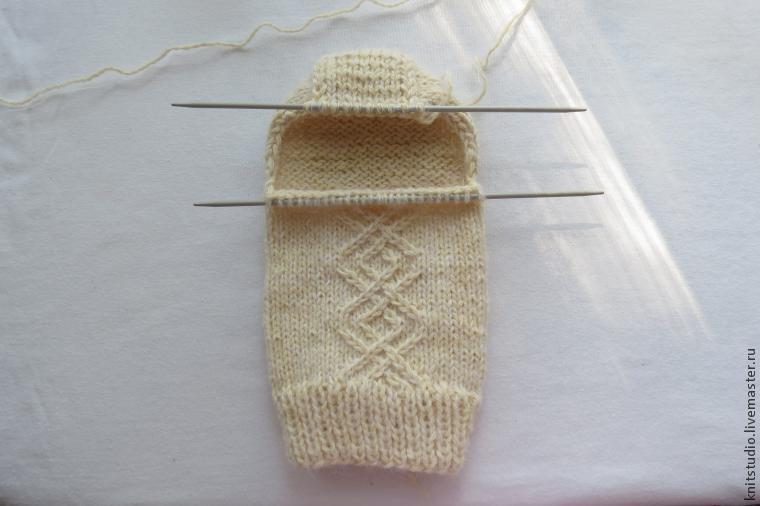 8. Cast on 12 side loops of the heel and go on knitting with 5 needles in a circle.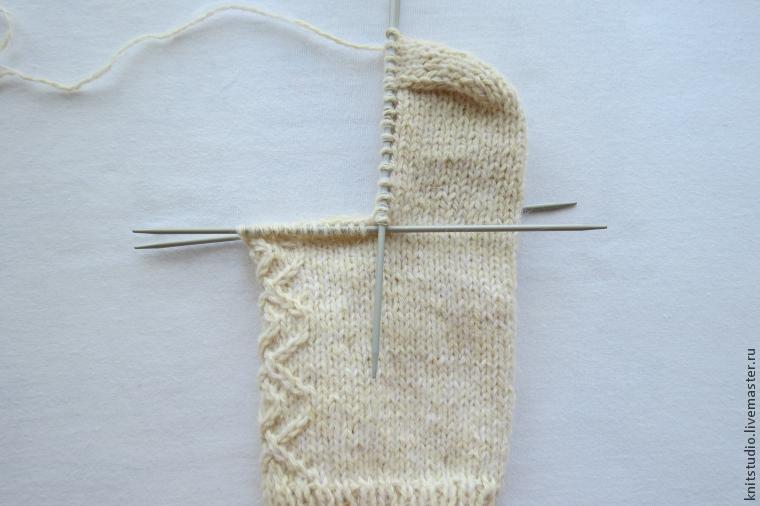 9. Knit 17 cm for the foot.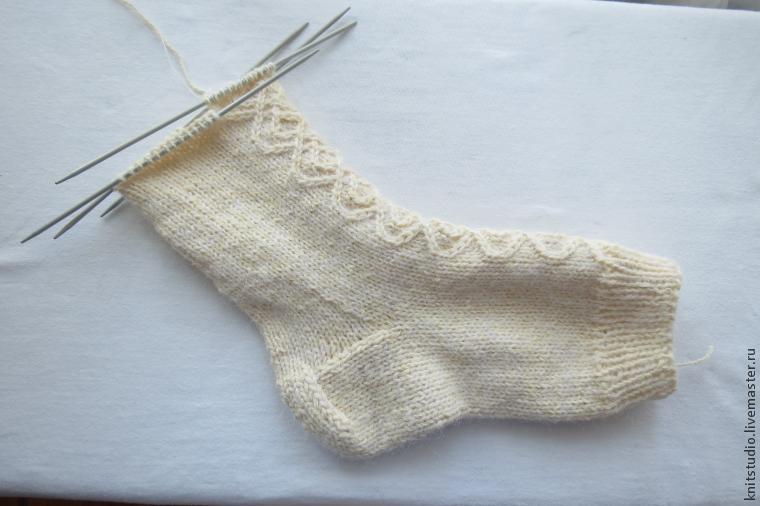 10. Then make decreases at the toe. For that, the last 2 loops of each needle are knitted together until there are 4 loops on the needles. Cast off the loops on the thread, tighten, tuck the thread to the backside and carefully hide it.
11. Wash the socks with a fabric softener and enjoy the result! :)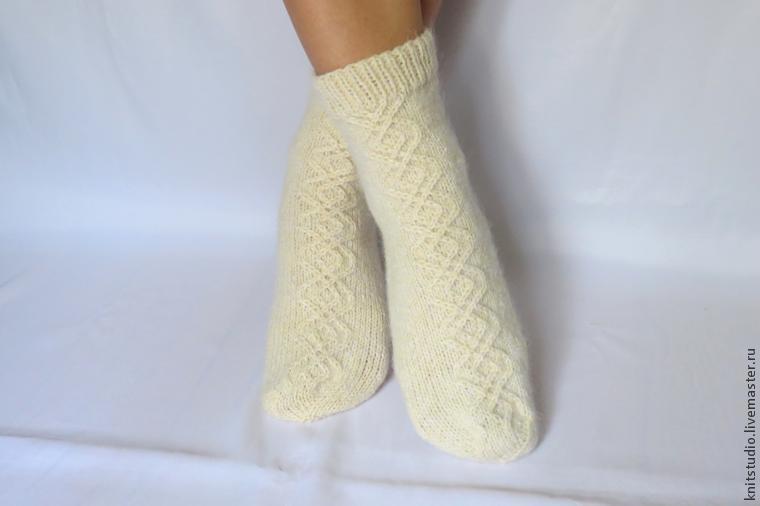 This DIY was published in All About Crafts magazine, October 2014.
If you copy this DIY, please put an active link to this page.
Thank you for your attention and wish you creative success!
DIYs & Tutorials on the topic