Kids' DIY: Modeling Macaroons with Polymer Clay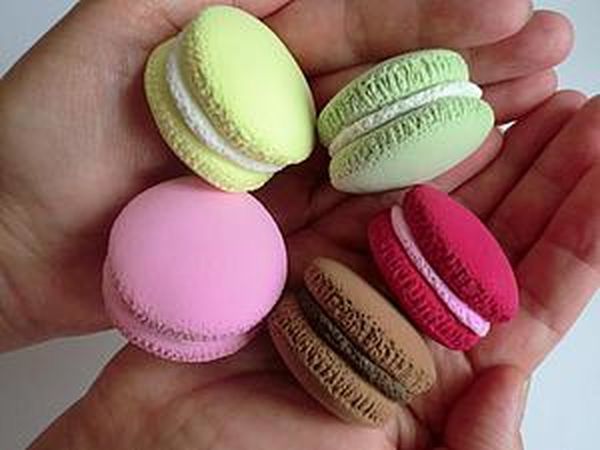 I want to tell you how to model French almond macaroons. Kids will love it!
Materials and tools:
any soft self-hardening polymer clay
PVA glue
little rough brush
toothpick
Mix clay of any bright colour. Roll two identical balls of about 3 cm. There shouldn't be any cracks or folds. Press the ball: Apply such texture: Make vertical grooves on the edge with the toothpick: Make cream: Join the two halves: Add the third part.
That's all. The bright and mouth-watering macaroon is ready! Male some more tasty pies :) DIYs & Tutorials on the topic