How to Make a Glass Mascot Pendant with a Four-Leaf Clover
Once I was asked to make a glass pendant with a four-leaf clover. So I'll ell and show how it's done.
My experience promptedme to paint the leave — even if it slightly burns, paint remains inside the pendant.
I took:
 transparent glass (you should only know the appropriate mode of melting)
glass cutter
machine for grinding the edges
Cut and grind two circles of a suitable diameter to fit the clover, think about where to put a hole for the lace.
Paint the clover (a little bit, with transfers of green shades), use paints for fusing — they do not burn at high temperatures.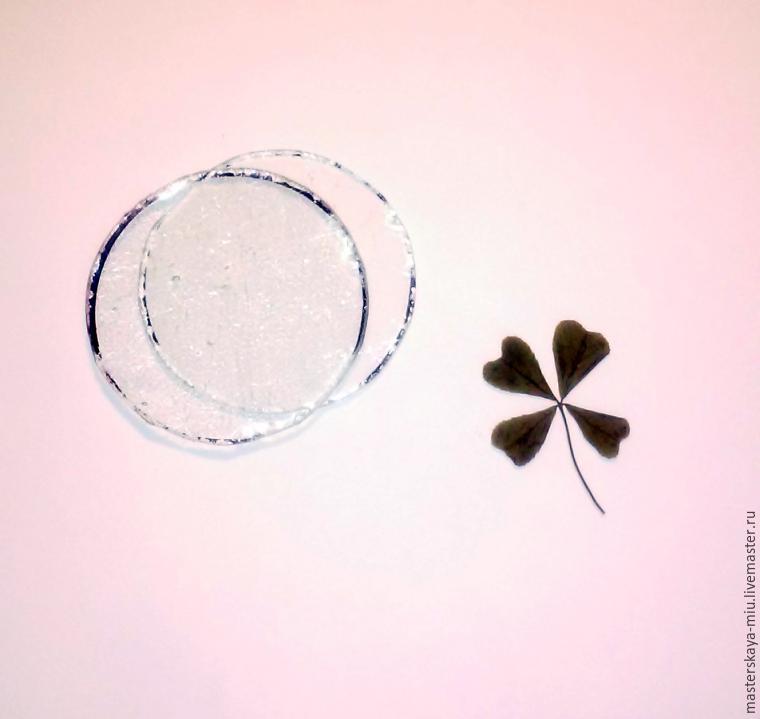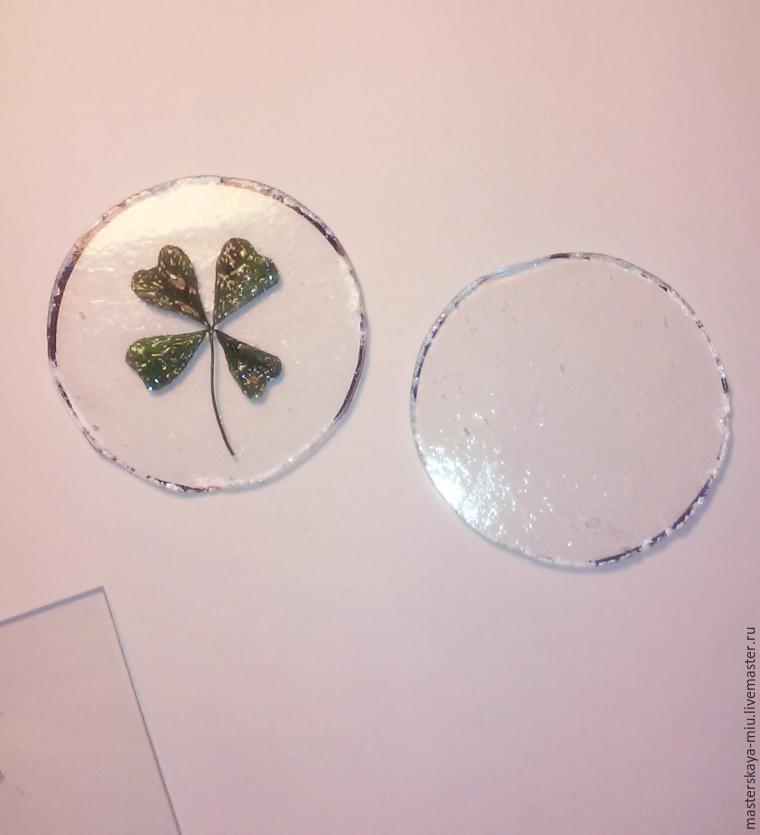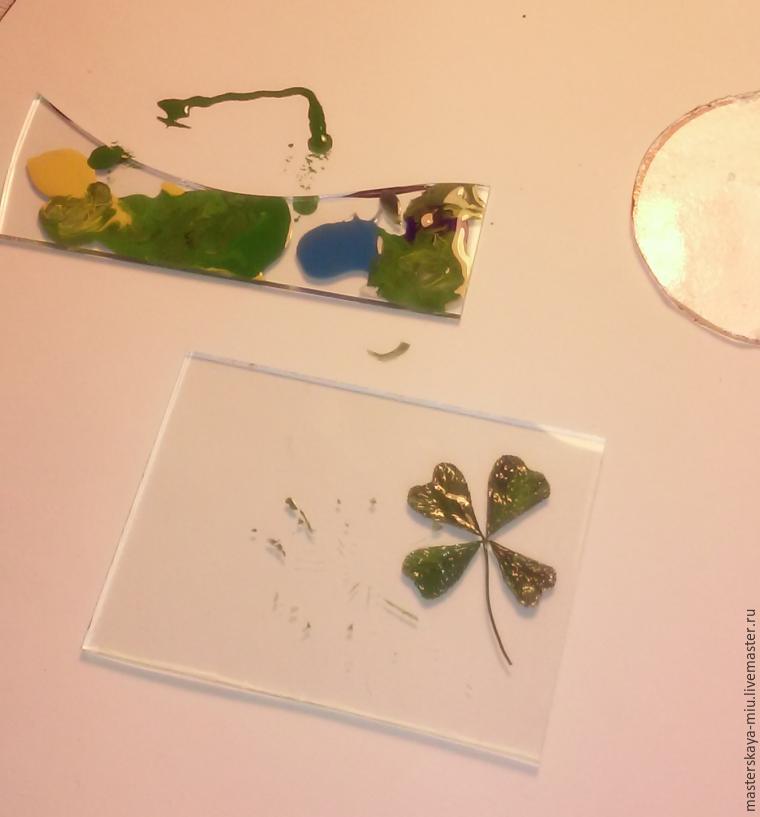 Dry the paint, put the leaf between the glass and then put them in the oven. In my case I set the temperature of about 740 degrees.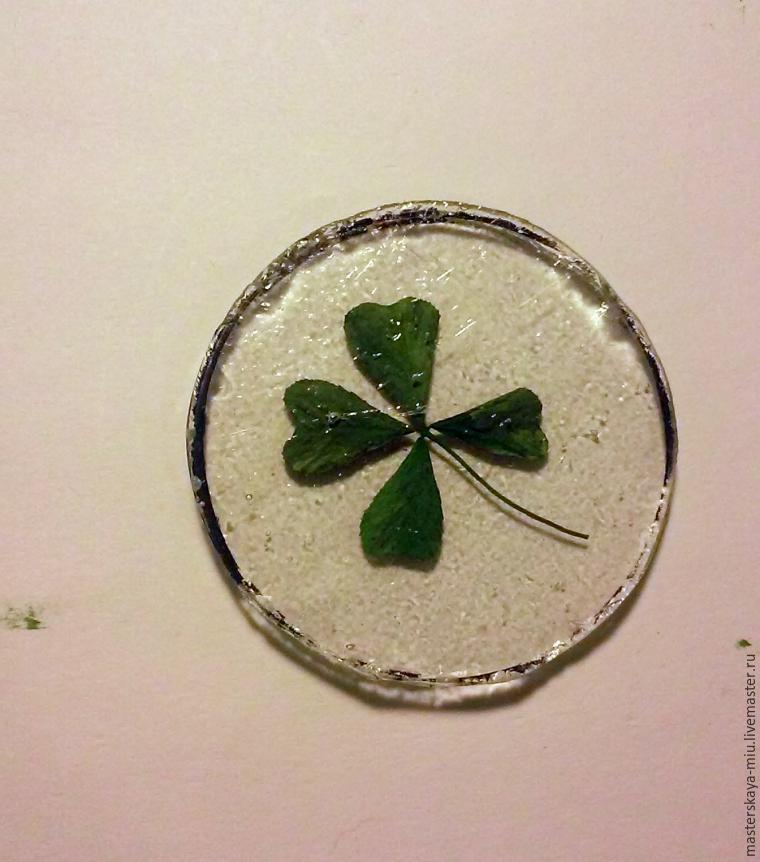 I warned the customer that there may appear unplanned bubbles between the glasses, and she didn't mind :)
When baking, clover partially burned, it came out a little fibrous.
Then I drilled the hole for the lace (with a flexible shaft and dental burs) and here's the mascot I got: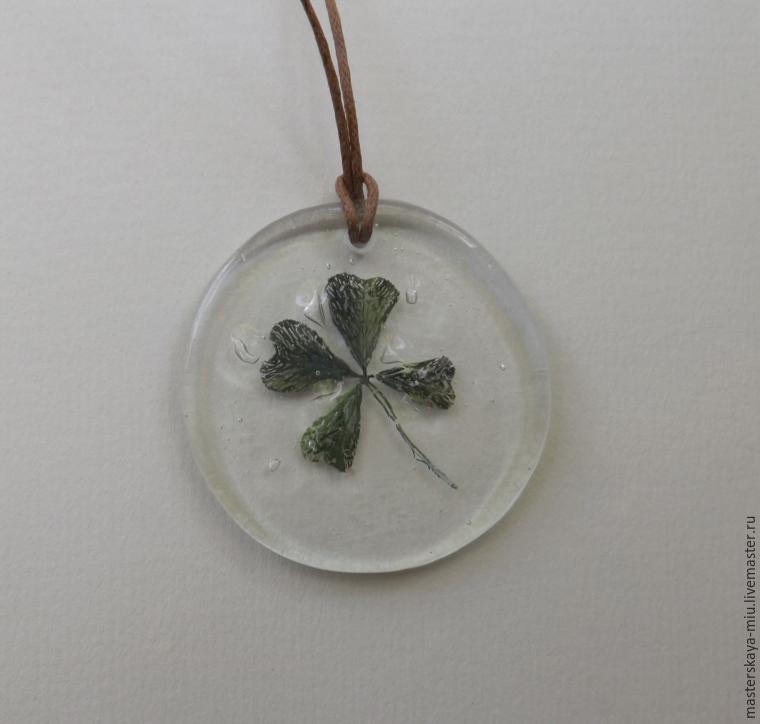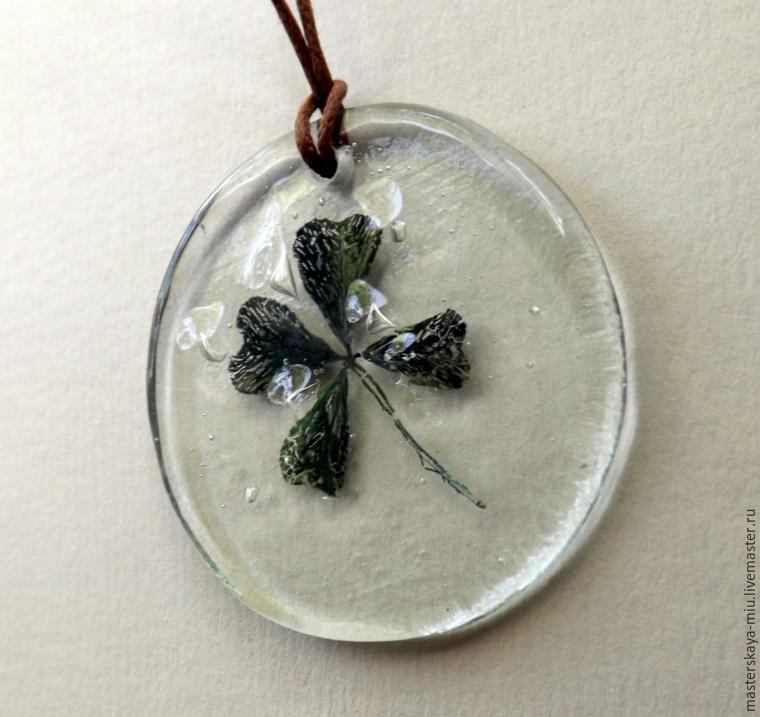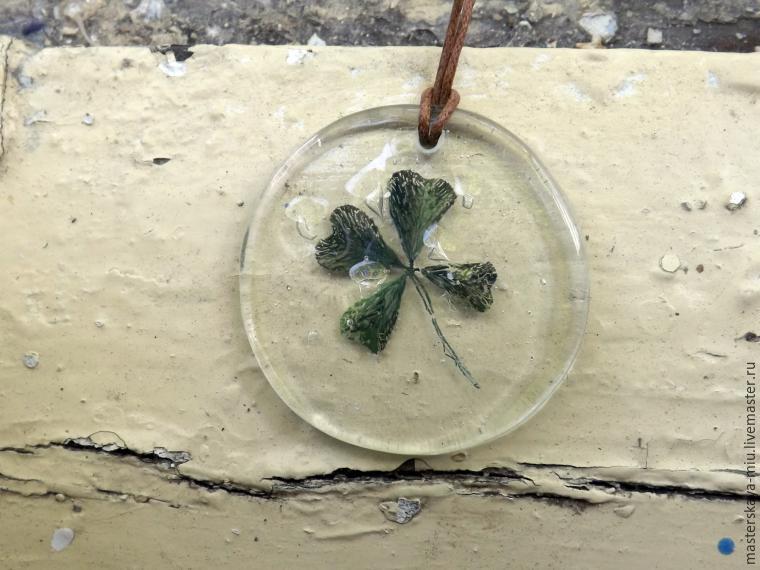 Thank you for attention!
Good luck!