Inventing a Homemade Dye for Textile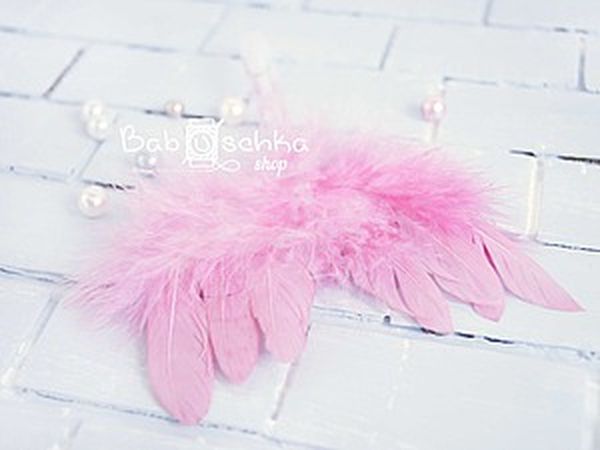 Today I want to share with you a recipie how you can easily and inexpensively change white colour of paper, textile or feathers at home.
Get:
what you're going to dye
brush
plastic bag
a little time
food colouring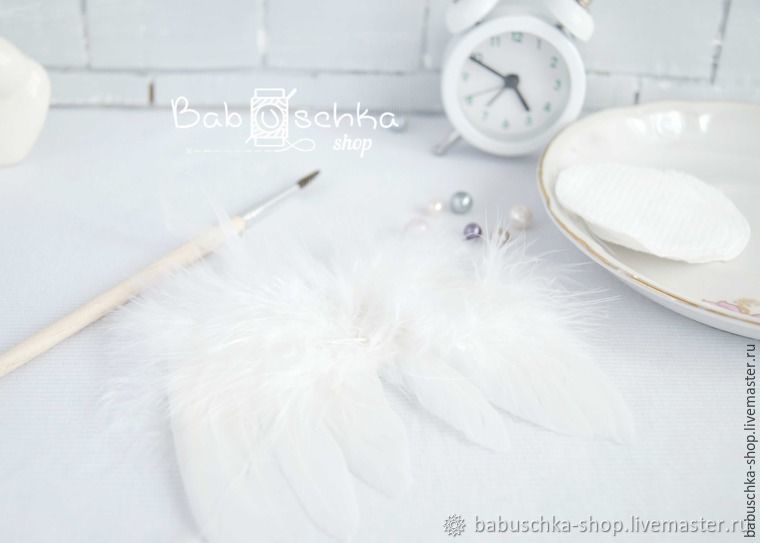 So, first dilute the dye according to the instruction: hot water + dye + some vinegar.
I chose pink, here's the solution:
Lay out the plastic bag and start painting from the bottom edge: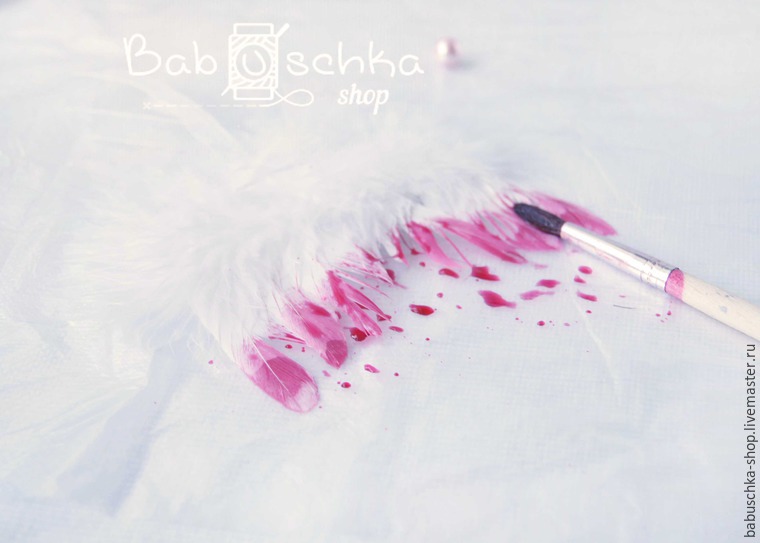 I decided to experiment with the painting technique: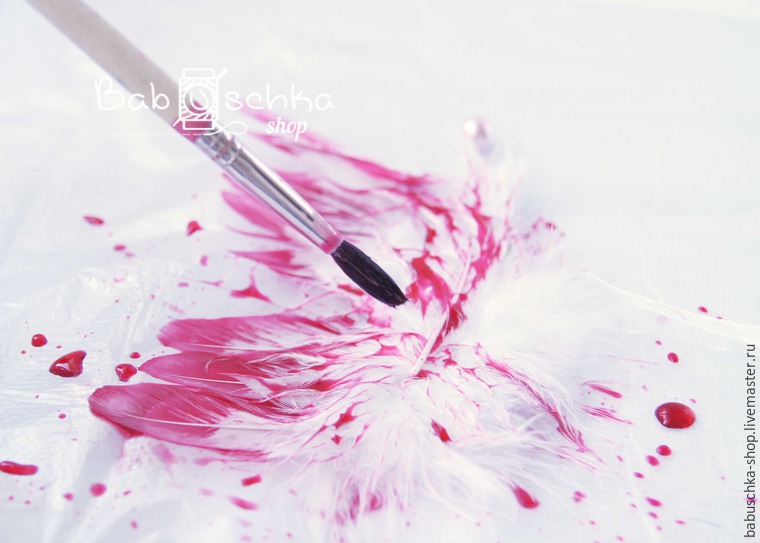 Here are the wet wings). Let them to absorb the paint  for ten minutes.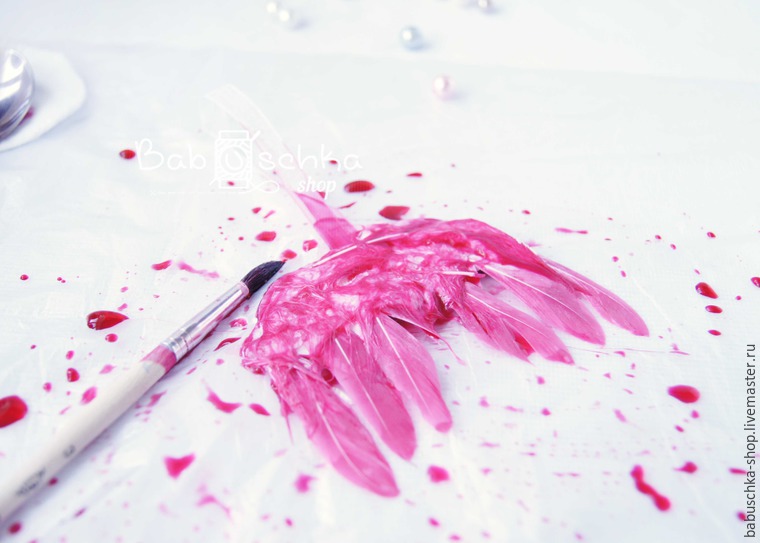 Time has passed, you can safely remove the excess paint. Let it dry.
Let them remain slightly wet: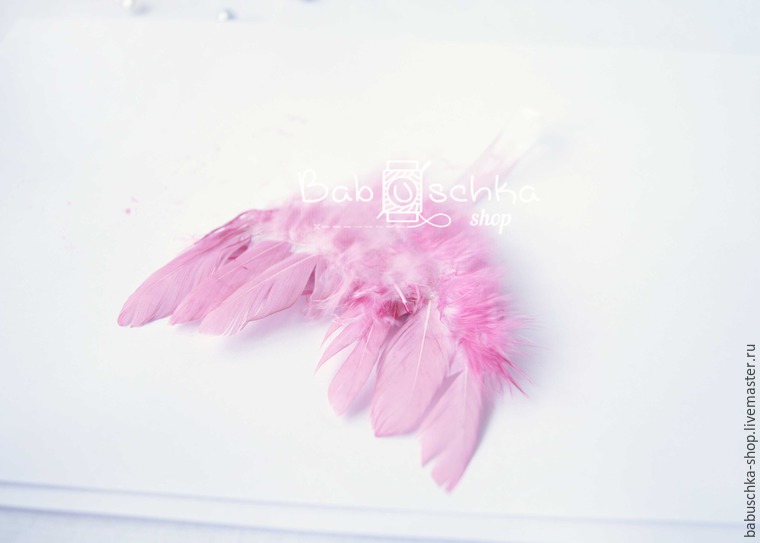 Anв comb the feathers with a toothbrush: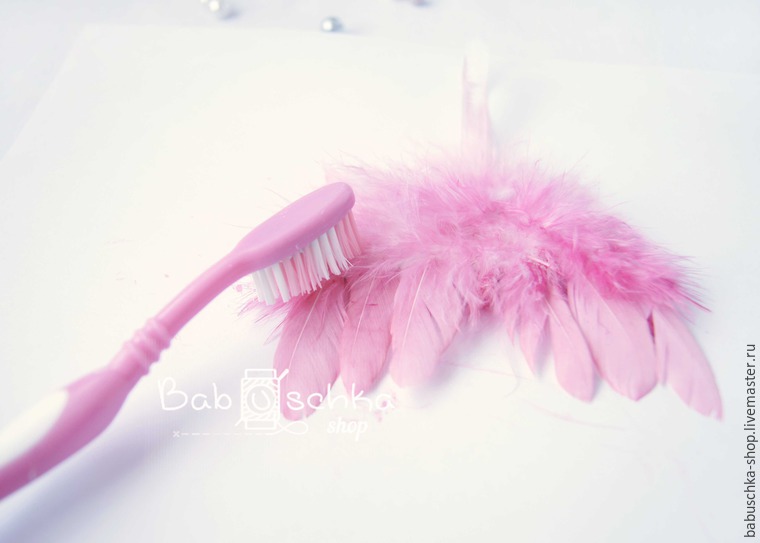 All is ready :)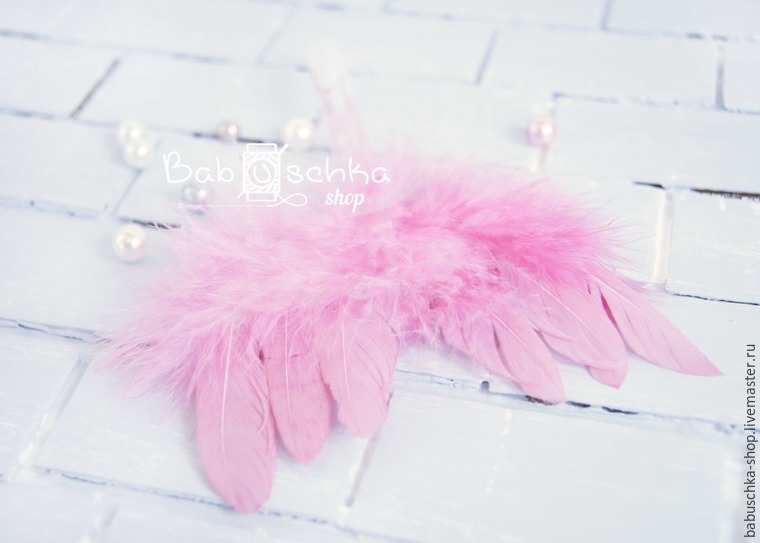 DIYs & Tutorials on the topic