Recycling an Old Broken Skateboard into an Original Interior Decoration
I felt pity to throw a broken skateboard away, and this idea might come to the guys who like skateboarding or longboarding.
Hope you'll find it useful! :)
1. Here's the board. All skateboards are covered with sandpaper — so carefully remove it.
2. Draw the outline of your sketch.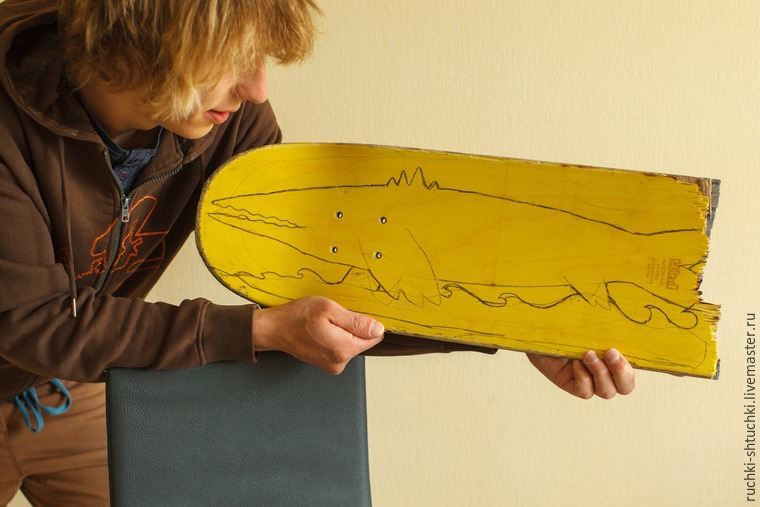 3. Cut it out with a jigsaw.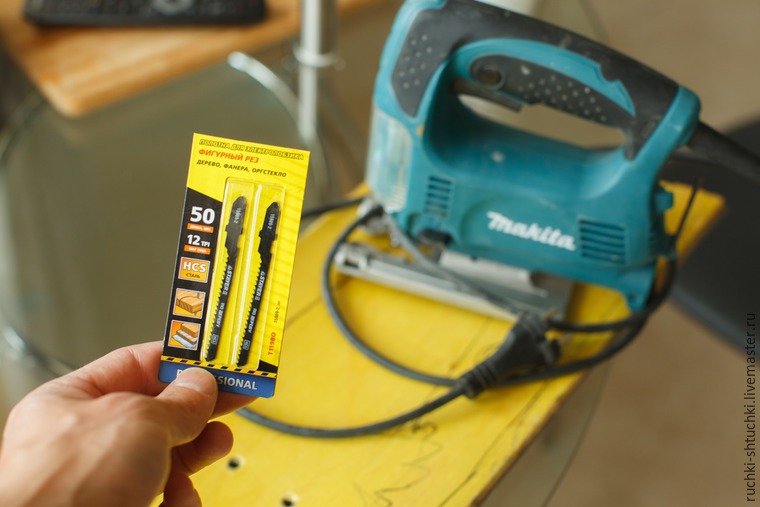 4. Next, carefully sand the edges, smooth them.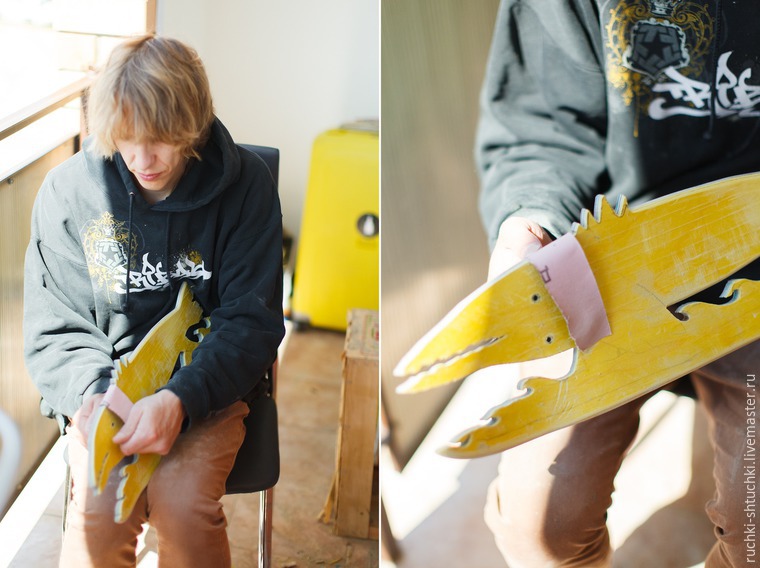 5. That's what you get.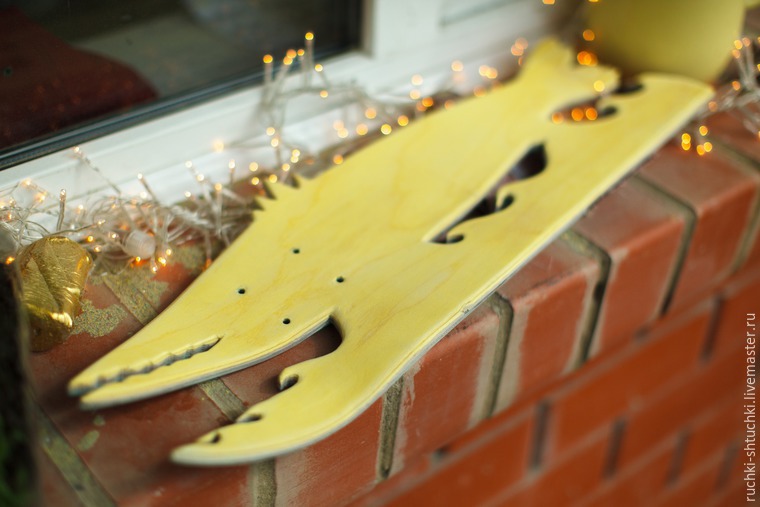 6. Make a pattern with acrylic paint. Dry.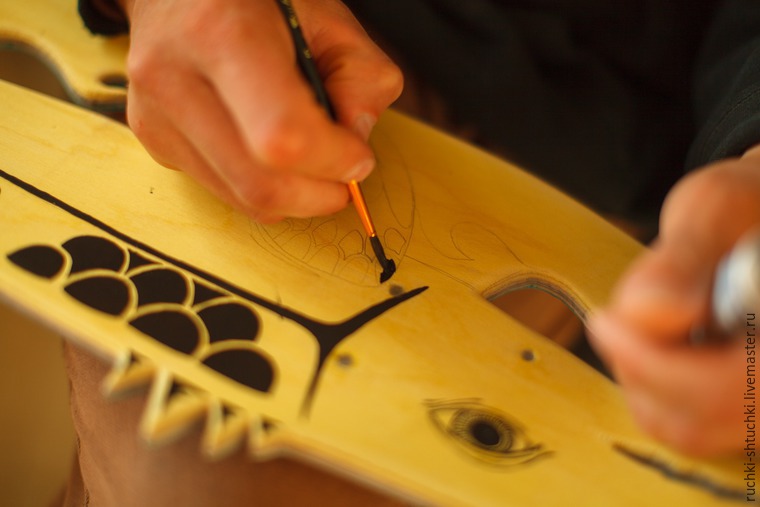 7. Cover the board with wax. Take an ordibary candle, melt it and apply several layers.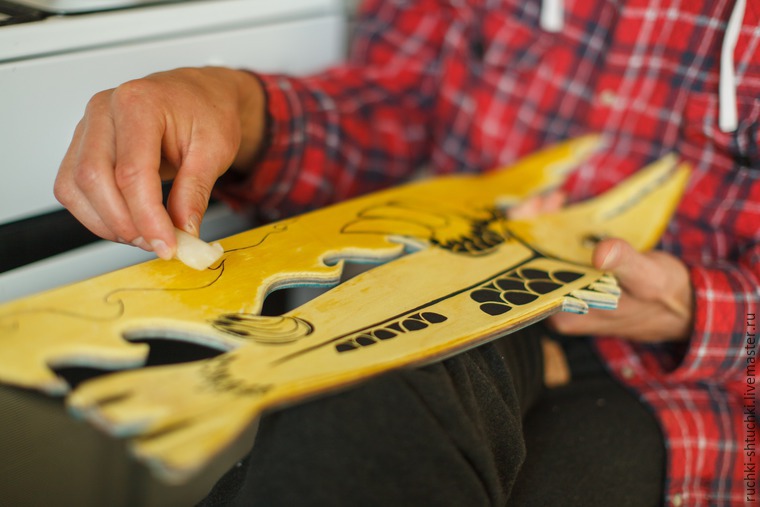 And this is the final result: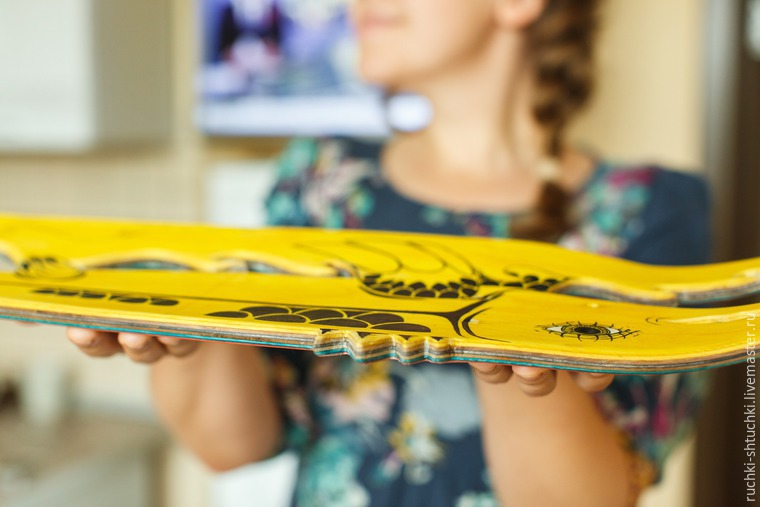 On the other side :)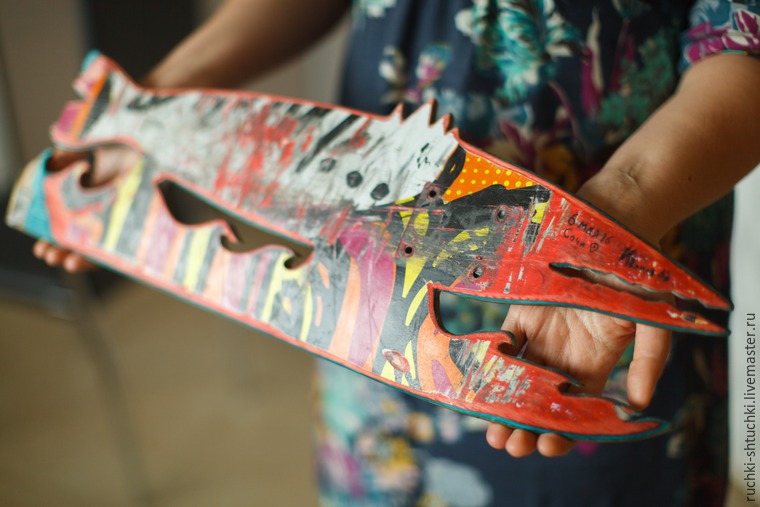 And now the fish in its midst :) Thank you for your attention!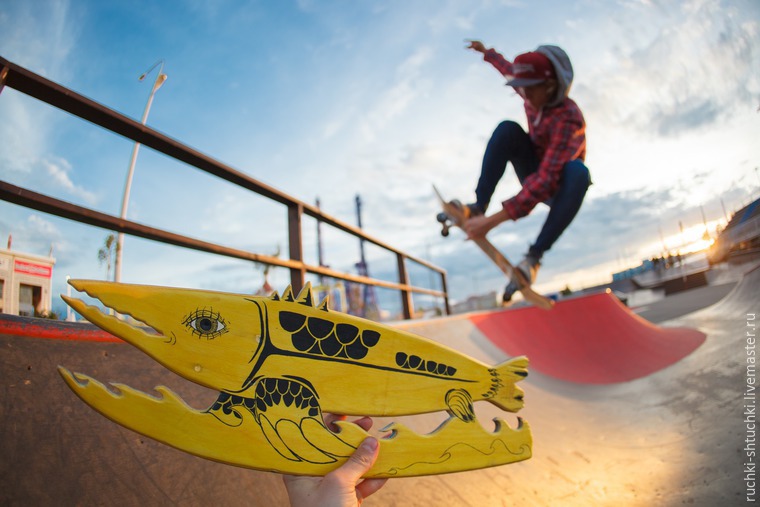 DIYs & Tutorials on the topic